Alejandro Figueredo left his native Uruguay seven years ago and is now one of the voices of MLS League Pass in Spanish. We sat down with the veteran broadcaster to discuss how he got the job and the current state of soccer in the United States. 
A good broadcast team has the power to elevate a boring match into an entertaining product, and an epic one into something unforgettable. Prior to the MLS–Apple TV partnership, many were skeptical if the streamer was up to the task of taking over America's top flight and dictating what it would look and sound like on TVs, tablets, and other screens of varying sizes for the next decade.
However, roughly halfway through the season and the partnership has largely been successful from a production standpoint, with solid pre- and post-match analysis, an engaging whip-around show, and yes, talented broadcasters.
View this post on Instagram
One such talent is Alejandro Figueredo, a native Uruguayan who's become known as one of the leading voices of the Uruguayan national team. His calls during the 2010 World Cup were memorable as La Celeste went to the semifinals of the FIFA World Cup in South Africa, a wild run that included the infamous Luis Suarez handball against Ghana.
Figueredo began his career in radio and newspapers in 1989, and in 1993 he began to work in television for Telemundo in Uruguay as a host on various shows and the sports presenter on the evening news. In 2017, he moved to the United States and has worked for networks including GolTV and beIN Sports, calling games in La Liga, Ligue 1 and others across South America. He's since joined MLS Season Pass, where he has become one of the more prominent Spanish broadcasters.
We got a chance to sit down with him to discuss the current state of MLS and both the United States and Uruguay national teams.
Urban Pitch: How did you come to the attention of Major League Soccer and how did you get the chance to get on MLS Season Pass?
Alejandro Figueredo: I have been on the air in the United States for six years, covering important tournaments like Copa Libertadores, Copa Sudamericana, the French league, national team games, World Cup qualifiers, and the Spanish League. So, I think you can say I was visible, working midweek and on the weekend.
I think that helps position you to get noticed, and I also think there is an intention by MLS to have a wide range of voice announcers. Voices that you can tell are from Central America or from South America.
I know when I got here, I was told, "You have to try and have a more Central American tone," but I wanted to bring my own style because I felt I did not have to do something I didn't want to, and second, I thought I could help capture a different type of audience.
Since I came to the United States and until today, I haven't stopped working and that includes moving to a new country, working during the pandemic, and moving from one network to another. I feel I have been very lucky.
Coming from the outside and not being a part of the original mold of MLS commentators, what do you think of the league?
I have been following MLS from Uruguay since it began in 1996. I remember watching the league on television in the early years and seeing the types of stadiums, the funky uniforms, how close the fans were to the game, and even the way the ball looked — aesthetically it was a different and interesting league.
As time went along, the league went on improving. Just take a look at the stadiums the league has today, I think it's a very interesting product. Working for Season Pass I have really been able to go to the stadiums and see the different kinds of venues, I think the product is really taken care of.
I like the values MLS tries to transmit from the code of conduct of the players and the fans, so that fans of different teams can be at the stadium without major incident. That away supporters go to the team store of the rival team and buy merchandise as a way to remember the trip, those things in South American soccer are simply unthinkable.
Another thing that may sound strange, but coming from Uruguay is the referees of MLS. Here in MLS no one knows the names of the officials, they aren't a kind of sideshow like in Argentina or Uruguay. The refs come, they do their job, and they can make mistakes but that feeling in South America or even now Europe that said official is against us, or their intent is to harm us, thankfully here that is not the case.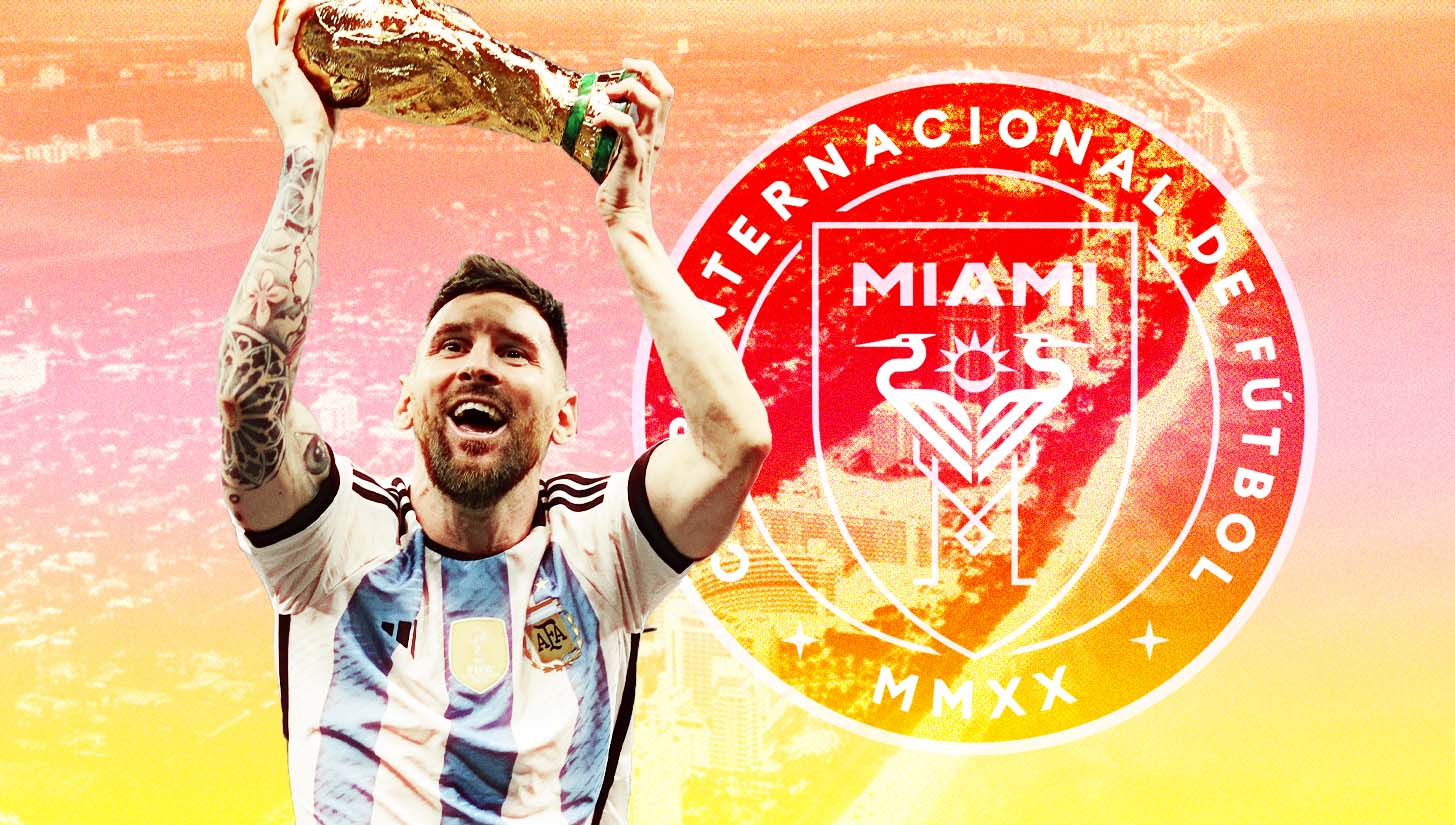 With the pending arrival of Lionel Messi to MLS and Inter Miami, one thing that has stood out is how positive fans from Argentina and around the world took the news of his move to MLS. Is MLS shaking its stigma of a lesser league or an inferior league with the signing of young South Americans and Messi?
Well, Messi could have said "I am going to the moon," and people would have gone to the moon. Having won the World Cup, Messi could have really done anything he wanted. He is a different case, and here is where I think MLS must take advantage of having Messi.
In his announcement, Messi said something very important — how unhappy he was in Paris. That is a great invitation for MLS to have the elements and tools in place, and convert Messi's stay in MLS into a very positive one by giving him all he needs to be at peace in the league.
Bruce Arena recently said something that shows how MLS as a league is thrilled to have Messi here and that was basically saying, I hope Messi comes here and it really doesn't matter how, MLS needs to take advantage of the best player in the world so it can be a benefit to all.
If that happened anywhere else in the world, other teams would be causing bumps in the road. Here everyone clearly sees the bigger picture.
Is the perception of journalists in South America about MLS more of a generational thing? Younger journalists seem to be much more open to the league, while to older ones, MLS is still this strange, or noncompetitive league it seems.
I think the stigmas that MLS has is more because of the journalist or individual rather than MLS as a whole. I think it comes down to ignorance and prejudice. Unfortunately human beings always have to label things, and MLS got labeled as a development league, then a retirement league, and today it's a league that has young players of international quality, players of great experience at the international level. They have two FIFA World Champions, Thiago Almada and Lionel Messi, who is the greatest player of all time, a few months removed from being named the best player at the World Cup.
I think if one thing MLS has done well it's leave the labels behind and continue to evolve positively.
What is true, is like all major sports in the United States, there are certain traditions and structures that will not change, one of which is promotion and relegation. Since MLS is a closed league, sometimes the "sporting drama" doesn't seem to be installed, and that is very positive on one hand and not so positive on the other.
Then the salary cap also brings to light at times an imbalance, as you can have a player making only $100,000 yearly next to one that is earning well over $3 million. Sometimes that imbalance can be seen on the field. I think a salary cap increase would help the overall level of play of each team.
Today in U.S. Soccer fandom, there is a huge debate regarding promotion and relegation, but the realties are that the USL for example has teams that average 2,000-6,000 fans per game, while the lowest MLS attendance hovers around the 14,000 range. How could an open system really work? 
Hard question, but one cannot get away from culture. Here in the United States, there isn't a sporting culture in all sports to promote the lesser leagues or development leagues. In most sports in the U.S., the "second divisions" are farm systems.
Soccer, which is a bit more universal, does at least bring to the table the debate of promotion and relegation. Is it a solution? I don't know, but we all have to agree that MLS is a bit different from what we are traditionally accustomed to in soccer.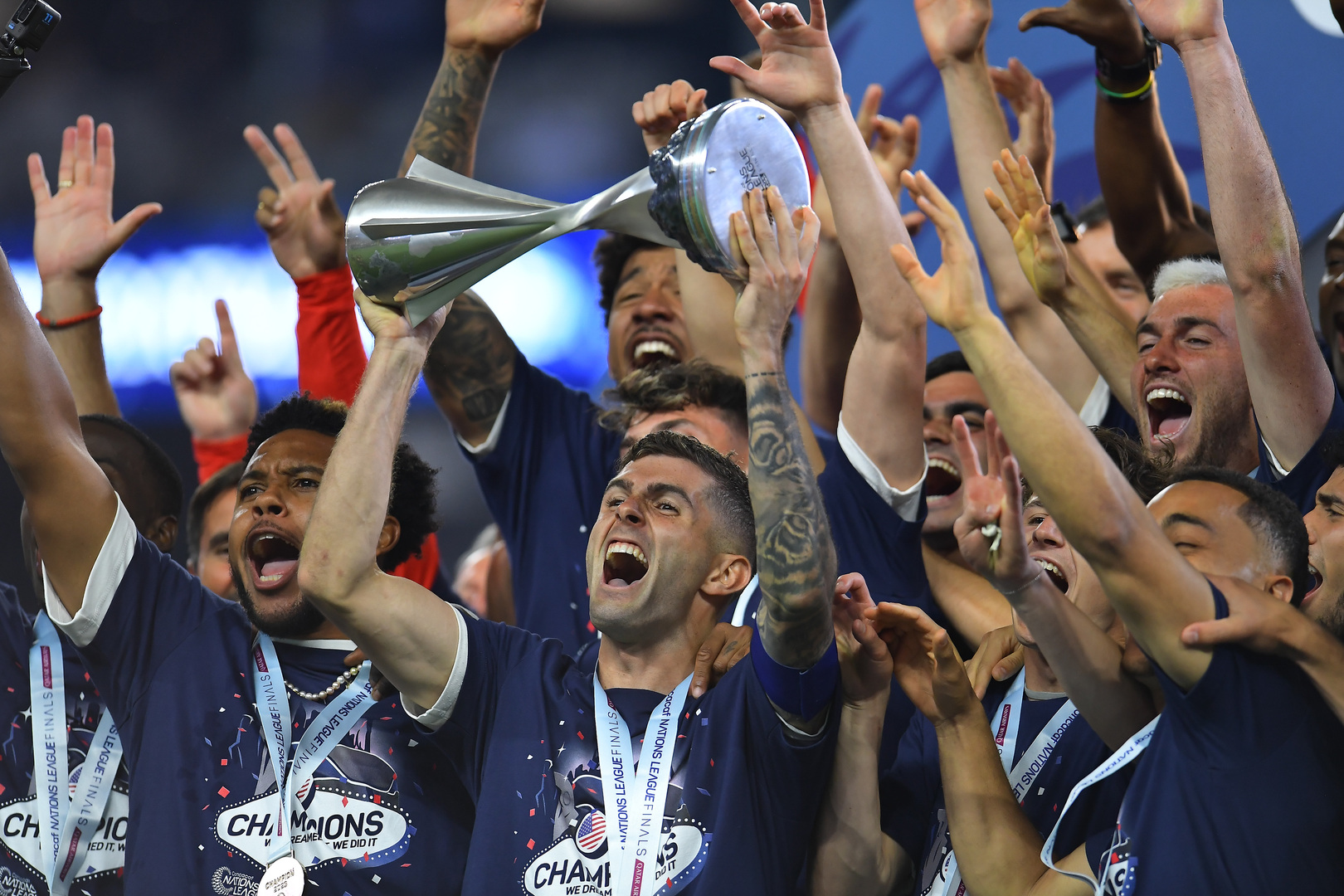 Turning to the USMNT, how do you see the team and where it is going?
Looking at the team you can tell that it's the best generation of players in their history, but for now all that generation has done so far is position themselves ahead of Mexico. The U.S. has become accustomed to beating Mexico and that has positioned them as the best in the region.
At the world stage in Qatar, it wasn't enough. They went out fairly quickly from Qatar 2022 in the round of 16, then returned to an internal crisis.
I think there is still a lot of ways to go culturally for that competitive soccer gene that needs to develop differently. Having players in the best leagues in the world will help in that case. I was really surprised with what happened internally with the team in Qatar, it will be something that will take a long time to shake off.
Moving away from MLS and USMNT and focusing on Uruguay, and staying on the same line of winning culture, how do you feel about Uruguay's U20 World Cup triumph? 
Without the gene or winning and sporting culture that Uruguay has, it would really be unthinkable to debate what goes on in Uruguay. I think baby fútbol is both the best and worst thing about Uruguayan soccer. Games at the baby fútbol level are played with such intensity it's hard to imagine they are just children.
It really is the good for those who make it and the bad for those who don't. Here in the United States the road to professional soccer is very different. Parents have a much clearer path that they want their children to go to school and go to college. In Uruguay, the majority of parents put the importance on their child turning pro, despite the slim chances.
Then recently the national team program has done their part in trying to add the element for that future soccer player to keep on studying, because not many may make it. But Uruguayan soccer comes down to the idea of "we can do it always," and that is something that has been passed on through sporting triumphs for generations.
Uruguay is a player's factory and with the national team we have had a historically positive era from 2006 until today, where we go to every major tournament at the national team and youth level.
Now, being U20 World champion, what does that bring? There isn't a strong correlation with winning a youth World Cup to what can happen at the senior level. The last U20 world champions were Ukraine, England, and Serbia. Are Serbia and Ukraine world powers? No.
Uruguay's triumph is historic because it was our first youth World Cup title and the first FIFA title in 73 years. It gives it a huge magnitude of achievement. Now does that assure us that we have a competitive national team for the next 10 years that will challenge for the FIFA World Cup in 2026 or 2030? No. What it gives you is that there will be a few players that will go on to the senior national team and that Uruguay has a strong base of youth players.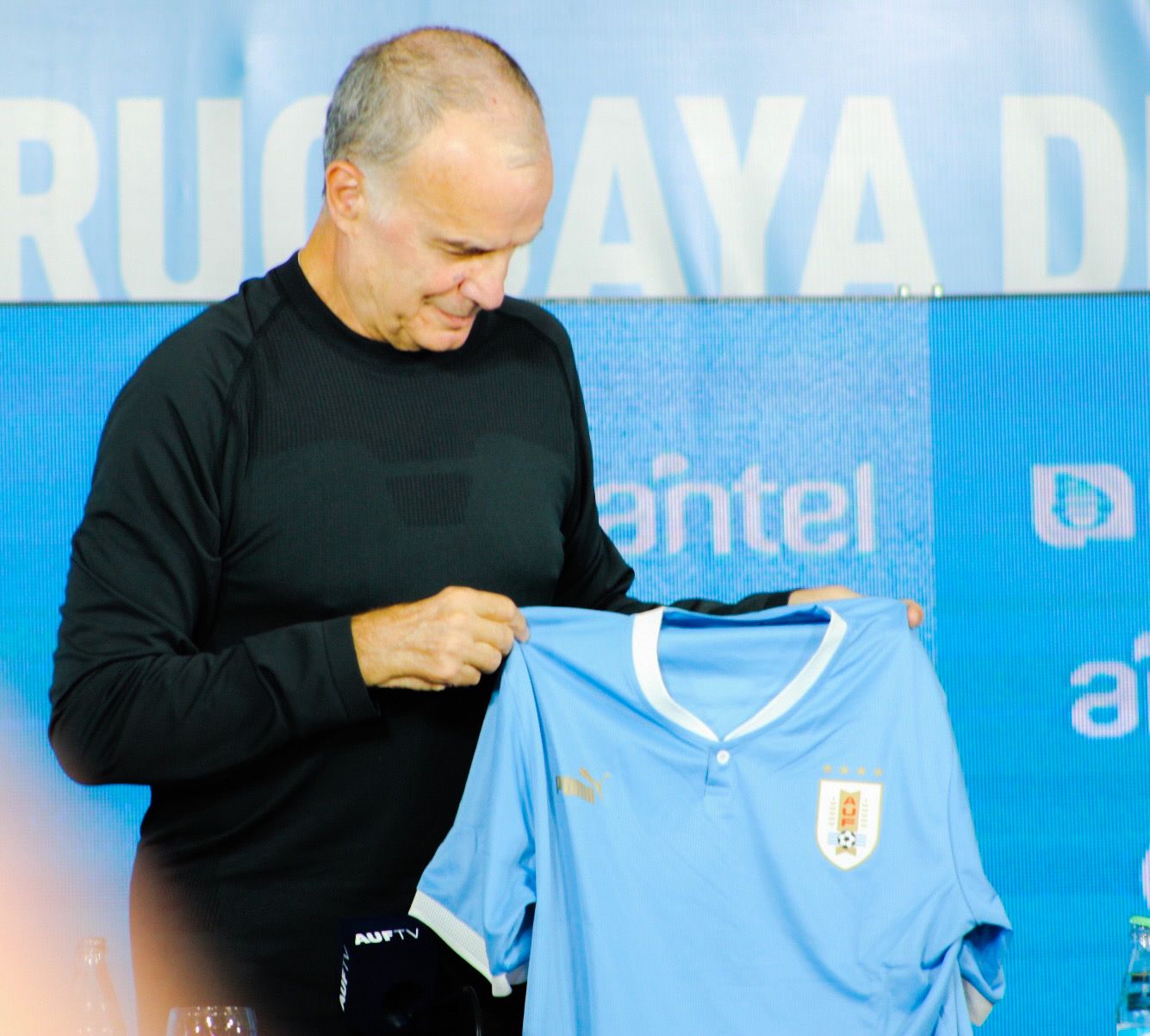 Looking at the senior national team, what are your impressions of Marcelo Bielsa for Uruguay? It's a major risk for the team to change its structure. What would be the objectives that Uruguay must check off because of their investment in Bielsa? 
The prime objective is that his job is not at risk if something goes wrong. We can't just measure success by winning a few games here and there. We need to measure success after a body of work has been done and looking back. That's easier said than done, but I think it's important that Bielsa can work on his project, and we can identify the work for Bielsa. That will make his project a success.
To say Bielsa has to be semifinalist in the Copa America and qualify to the World Cup, and be within the four teams of the Olympics, well that can all change in an instant on the field. I think a project's success is measured in how Uruguay played in these tournaments, no matter how far they go.
If Uruguay played well, if the players seemed comfortable, if the fans identified with what they saw, that is how you can truly measure success. It's a huge but calculated gamble. I think at a national team when you go for broke you need to give that coach time to work and see what can happen before putting out a to-do list.
Conversation edited for clarity and brevity.