More than 65,000 children between the ages of 6 and 13 play on the dirt fields and organized youth leagues across Uruguay. Known as Baby Fútbol, it is the cornerstone of the country's football culture, and has many hopeful to become the next Luis Suárez and Edinson Cavani.
In the rambla of Montevideo or in a local park in Paysandú, the cheers of a goal and commanding screams like "Run after him!" or "Watch out!" can be heard at a fever pitch. Any passerby would think they are walking by a professional match in a stadium, but they'd be mistaken. Instead, it's one of the biggest activities in the small nation of 3.4 million: Baby Fútbol, or the equivalent of what you'd call "youth soccer" in the United States.
But in Uruguay, mothers aren't bringing the kids oranges and CapriSuns and fathers aren't looking at their phones answering work emails. Everyone is paying attention — friends are there to cheer on the players, parents are hoping their child gets spotted, and scouts are looking for a talent that could slip between the cracks.
In a 2014 feature on Baby Fútbol by FIFATV, former Uruguayan Football Association executive committee member Roberto Pastoriza said that 85% of boys aged 6 to 13 that play sports in all regions of Uruguay participate in Baby Fútbol. Soccer is in the blood of every Uruguayan, and every weekend be it on television, at the stadium, or watching their children play, Uruguayans are intently focused on a soccer ball.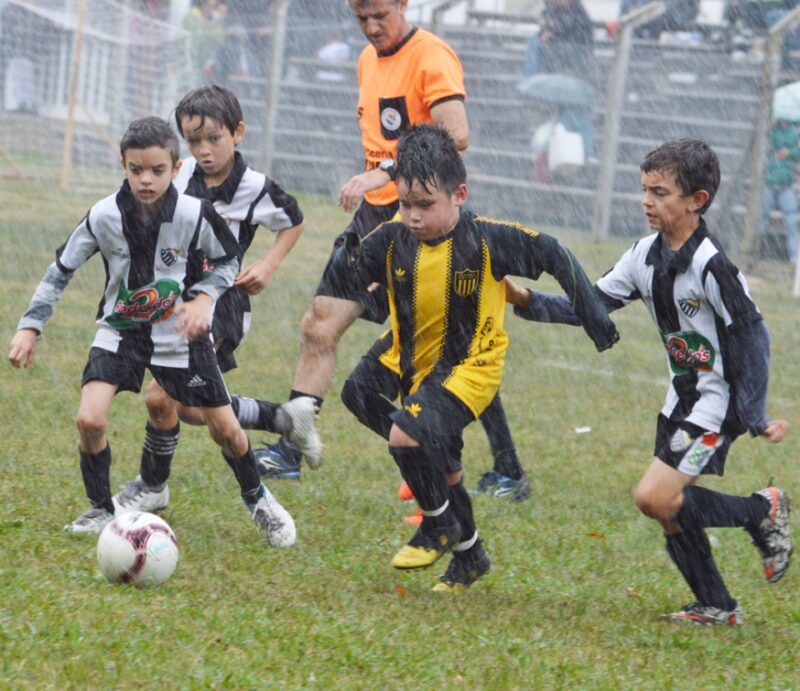 It is noticeable throughout the different Baby Fútbol leagues that the infrastructure of some of these clubs may be wanting. Few if any children play in optimal conditions — dirt fields, poor dressing rooms, locker rooms with no heat, no showers, worn out uniforms — however Baby Fútbol in Uruguay is a well-oiled machine. More than 600 clubs make up the Uruguayan Baby Fútbol pyramid.
In a 2003 interview, 1950 World Cup champion Roque Maspoli said of Uruguay's soccer passion, "From when we are kids we are playing in leagues and tournaments where games matter."
In a way that is what best describes how a country with a population less than that of Los Angeles has been able to produce incredible soccer talents.
Real Madrid's Federico Valverde is a recent example of a world-class player that rose from the Baby Fútbol ranks. The 23-year-old midfielder started out playing with Estudiantes de la Unión, then moved to Uruguayan giants Peñarol, where he played only 12 games before being transferred to Real Madrid.
Professional Structure In a Less-Than-Professional Environment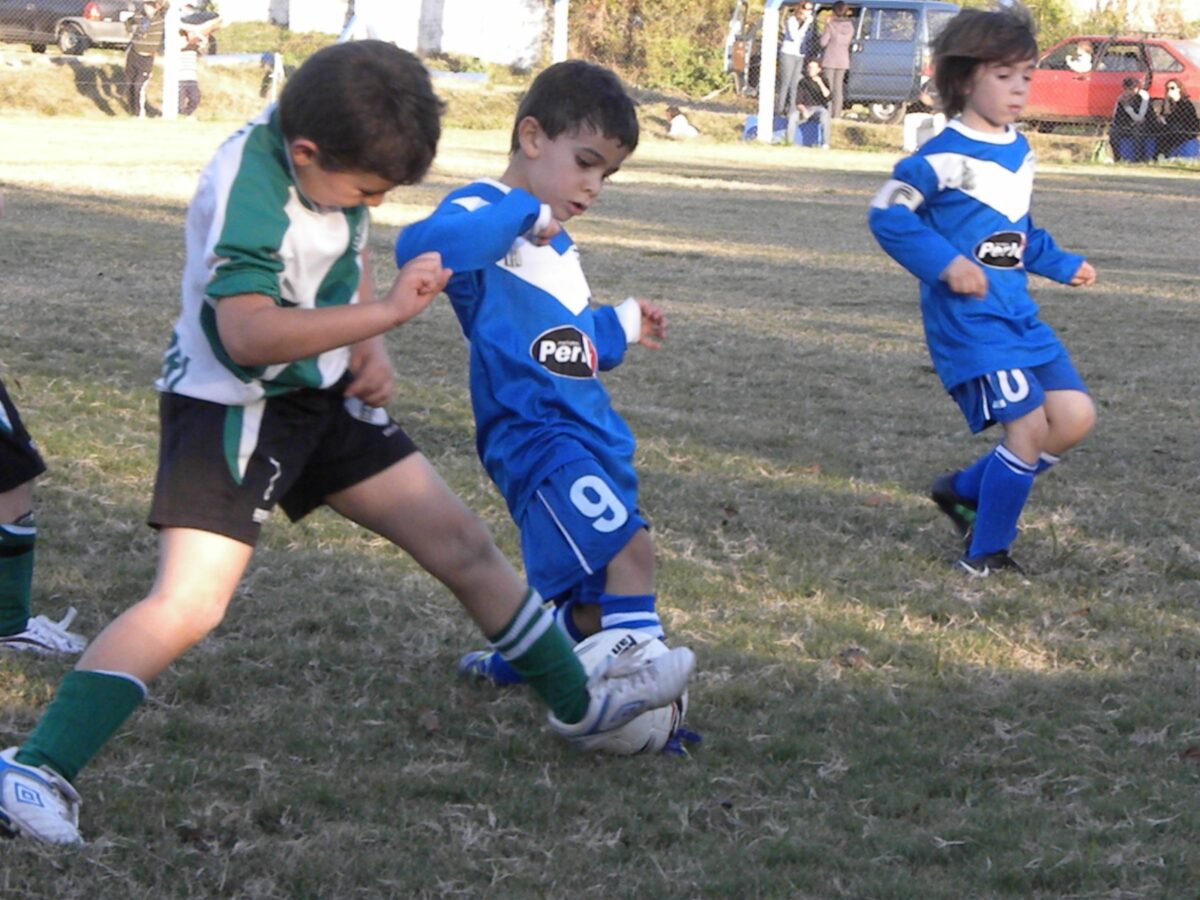 In the last decade, Baby Fútbol in Uruguay took a massive turn. Coaches who were once neighborhood dads that filled the role as a pastime have evolved into semi-pro or professional coaches, and the "we play a game on Saturday, show up" mentality has progressed to weekday training sessions on those same dirt fields or tight quarters. Eduardo Rivas, a leading Uruguayan sports journalist for Canal 4 in Montevideo points out that the youth games have evolved from a community activity to as close to a professional environment as an 8-year-old can get.
"The presence and the structure of Baby Fútbol in Uruguay is what maintains the expectation, the formation, and the dream that those kids can one day be professional soccer players," Rivas said.
While Baby Fútbol clubs are independent from their professional counterparts, they provide fertile ground for professional team scouts to watch players and bring them up to play with those professional teams. Rivas points out that there is a sort of give and take between amateur Baby Fútbol clubs and actual professional teams.
"(Baby Fútbol) teams that are known for producing or cultivating talents have certain deals in place with various professional teams in Uruguay," Rivas said. "There is a kind of priority system when a player is identified. Said player is automatically mentioned to X club as a possible acquisition."
Even though many professional clubs in Uruguay now have their own Baby Fútbol teams, there are affiliate systems, similar to those in MLS, where certain youth clubs are tied to the hip of their professional counterparts. Rivas is quick to point out that many youth clubs have deals in place that range from future transfer funds if the player turns pro to painting the fields, fixing locker rooms, and providing balls and jerseys.
A Thin Line: Being Part of a Business vs. Protecting a Child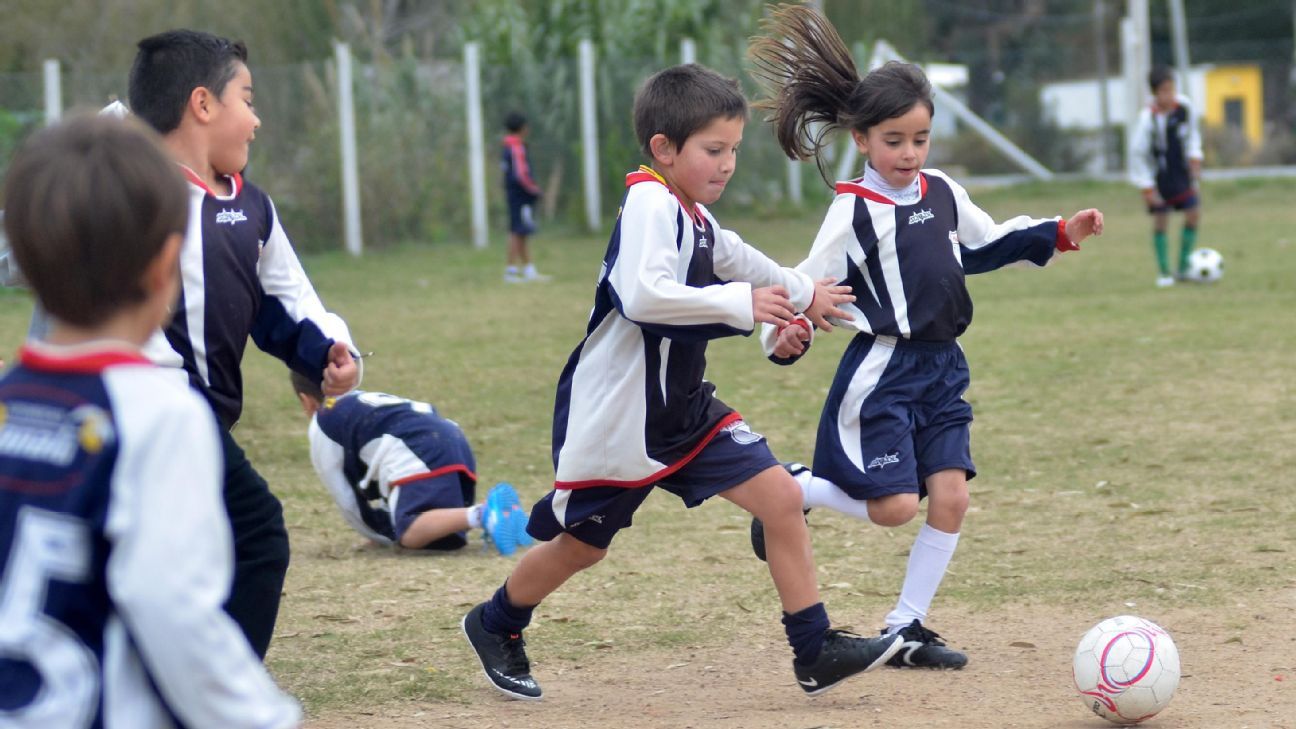 While the primary objective of youth soccer in Uruguay is to have the children of a community involved in a sporting activity — think the Boys & Girls Club in the United States — it is still a gateway for families of less-than-ideal economic situations to put the chips all-in on a child that could save their family financially.
As Rivas points out, "As time has passed soccer has become a huge business, and what a parent wants to get out of taking their children to clubs is really up to each household. There are parents who want their kids involved in an activity, and then there are parents who see this child as a way to save that family economically if they become a professional soccer player."
Watching a Baby Fútbol game in Uruguay is eye-opening. Observing an 11-year-old child play with the ball at his feet trying to mimic what Messi or Neymar do as top pros at PSG is mesmerizing. More outstanding is seeing these children have tactical awareness on the field that would put any MLS defense to shame. At least at the soccer IQ level, Uruguayan kids are various steps ahead of their American counterparts.
Nonetheless, outside professional clubs must tread lightly. Behind that talent is a child, and Rivas said that youth clubs in Uruguay are subject to restrictions in order to protect the kids.
"These clubs are social clubs, preparing soccer players in their formative years," Rivas said. "What they do have is the backing of the government…there are laws in place to protect these children from being used as purchase items. FIFA is doing their part, albeit slowly, to protect those children, especially those in vulnerable financial situations."
While the big business of professional soccer poaching is still being reviewed, one thing is for certain in Uruguay that won't stop children from picking up a ball and living their dream. Uruguay is a country with a rich soccer history. It is said that every Uruguayan since 1950 are "hijos de Maracaná,​" or sons of Maracaná​​, the stadium in Brazil where Uruguay won its second FIFA World Cup in a 2-1 upset victory over the host nation. Since the semifinal run of the Uruguayan national team in the 2010 World Cup, national pride has steadily increased, and children in Uruguay dream of being the next Luis Suárez, Diego Forlan, and Edinson Cavani.
While we in the United States are still finding our soccer identity, the Uruguayan identity is set in stone. Their tradition as a society in more ways than one is shaped by a soccer ball. For these more than 65,000 children, every weekend is the World Cup final, the Copa Libertadores final, and each goal gets them one step closer to their dream.