copafootball_vasco-da-gama-product-shots_2022-11-28_1805
COPA's latest official club collection features a handful of fantastic shirts and a retro jacket from Brazilian powerhouse Vasco da Gama. 
With roots going back to 1898 (though it didn't start playing football until 1915), Club de Regatas Vasco da Gama — known by most as just Vasco da Gama or Vasco for short — has no lack of history to go along with its handsomely stocked trophy cabinet.
The club also has one of the most iconic crests in football, which has provided the signature pop on some of the game's most celebrated kits that span several decades.
Putting a spotlight on a handful of those shirts are our friends at COPA, who just dropped a fresh new four-piece collection featuring a trio of kits and a warm-up jacket. You already know we had to get an up-close look at them.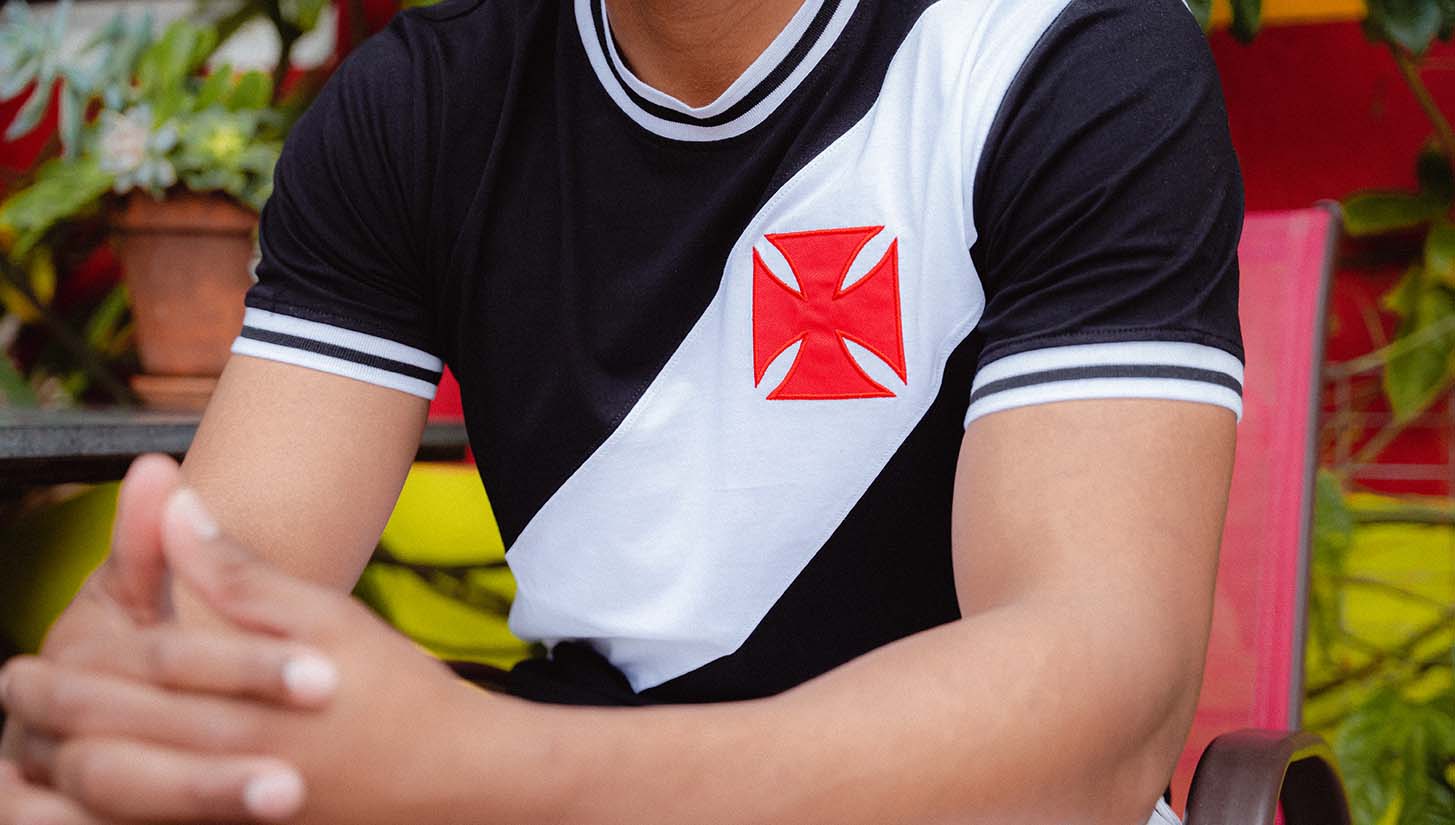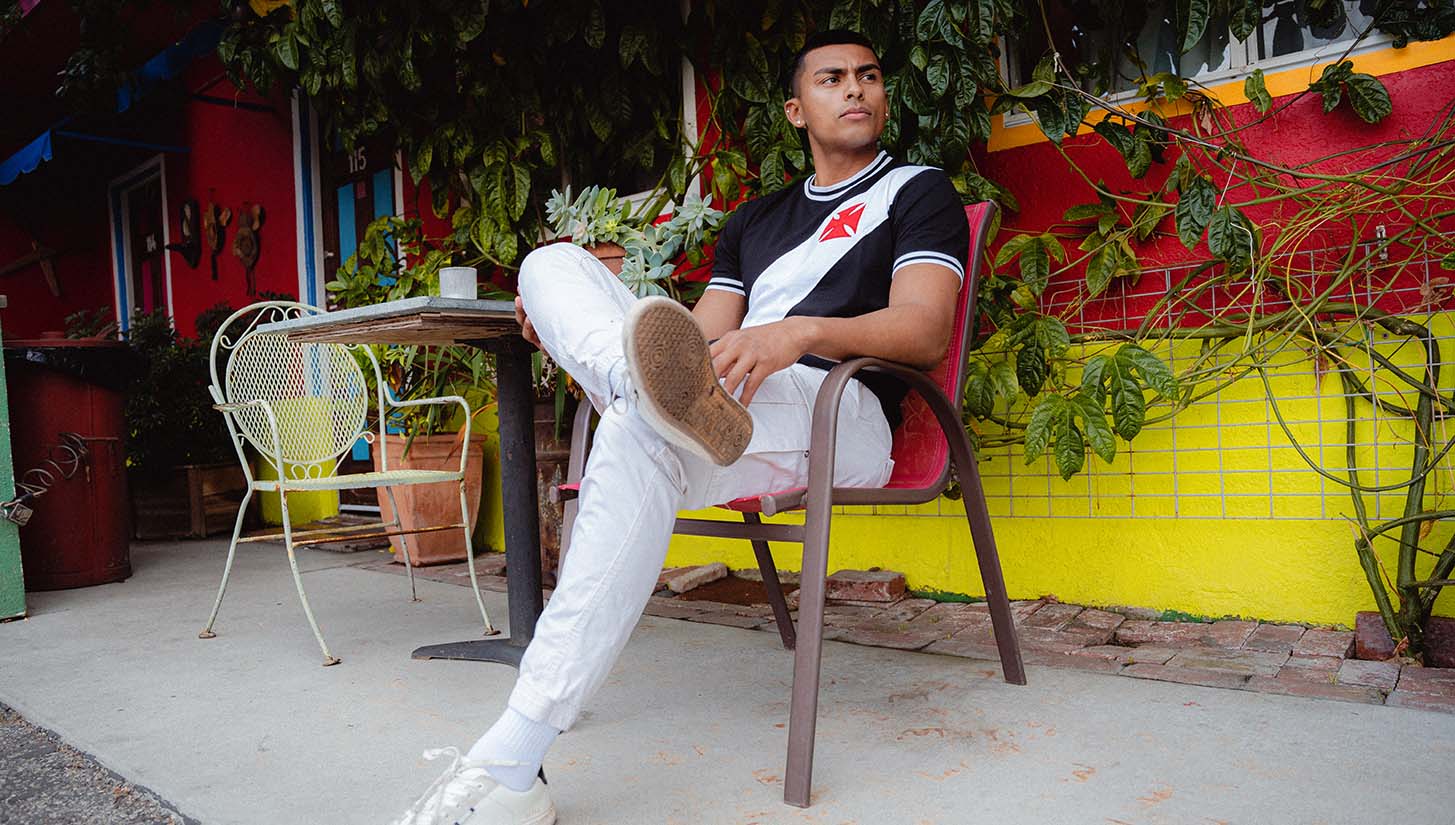 First up we have the Vasco shirt from 1970, which was worn during the club's first Campeonato Carioca title run in 12 years. The incredibly-named club legend Roberto Dinamite made his debut in this shirt as well, which signaled the beginning of a career that saw two stints at the club combine for over 750 appearances and 475 goals.
A wonderful striped round-neck collar complements a beautifully simple (a trend we'll see throughout the collection) black shirt with a white diagonal sash. It doesn't get more classic than this.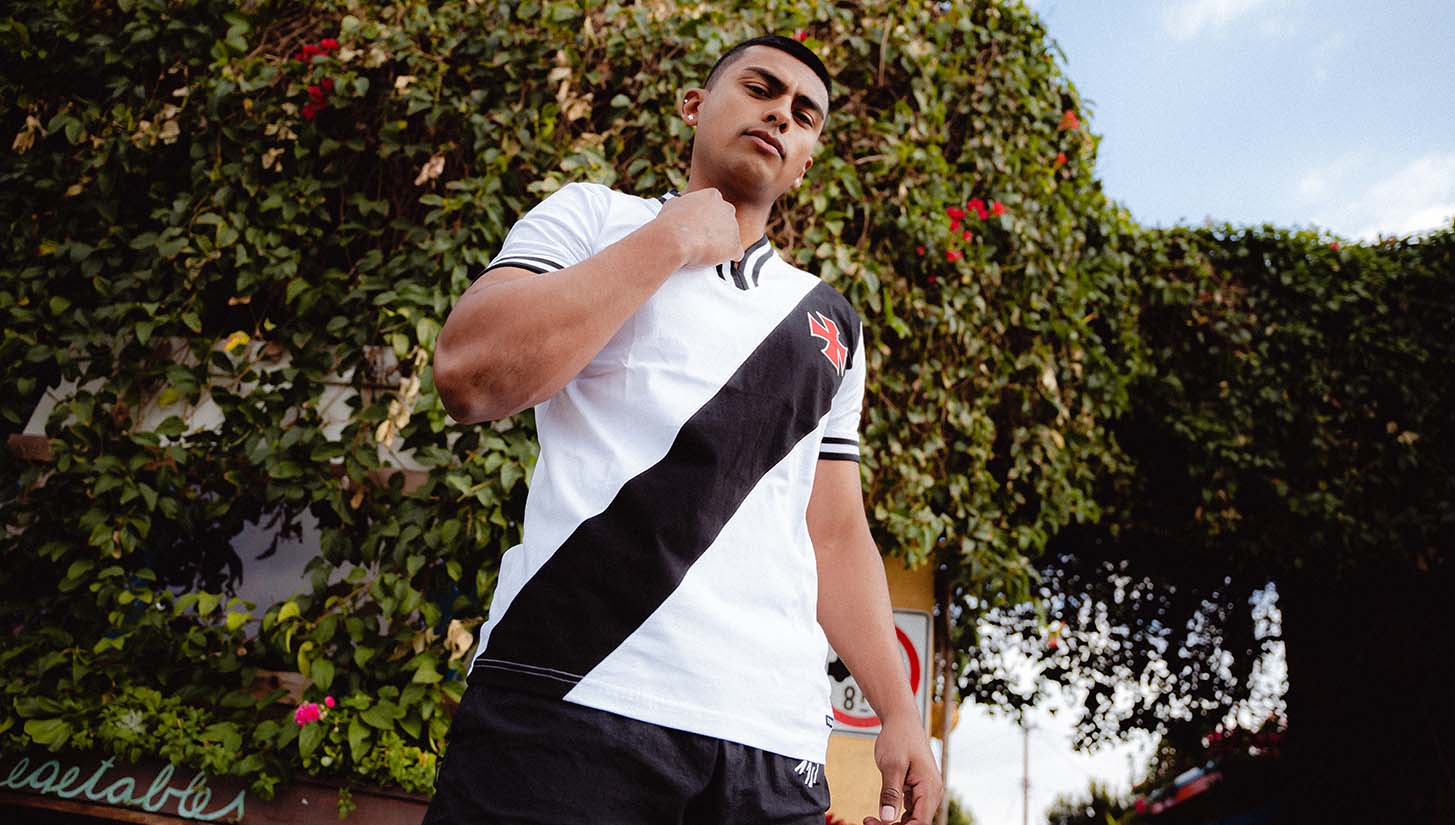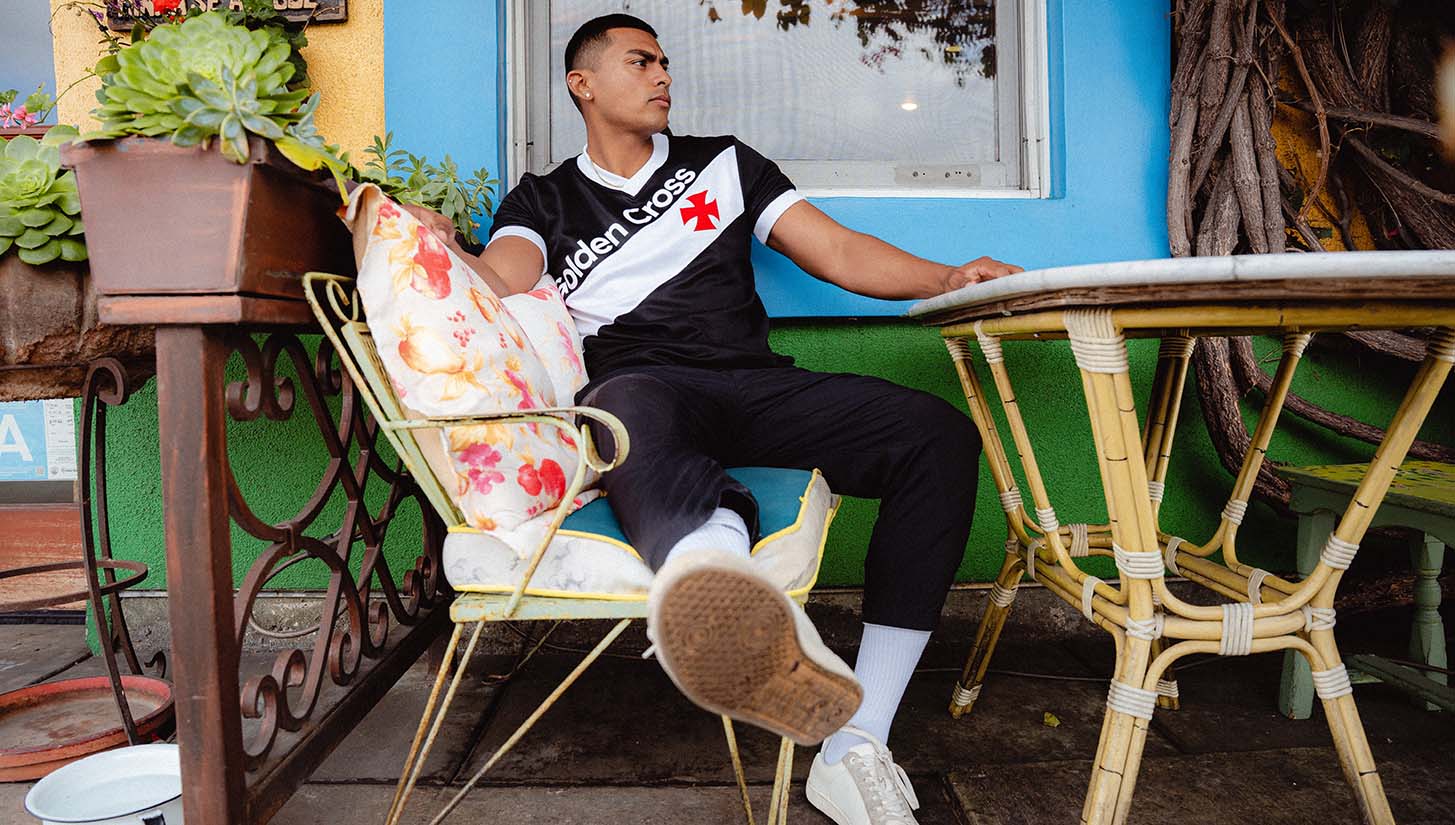 Fast forward five years and we get the away shirt from the 1975 season, which experiments a little bit with the collar to a positive effect. We get a similar look to the home shirt from '70 in the opposite colors, with the iconic Vasco cross on the upper left chest.
Rounding out the kits is the 1985 home shirt, which features a "Golden Cross" sponsor running diagonally across the sash. An ultra-thick v-neck collar and sleeve cuffs make for a delightfully retro look, one that was famously worn by future FIFA World Player of the Year and World Cup Golden Ball winner Romario.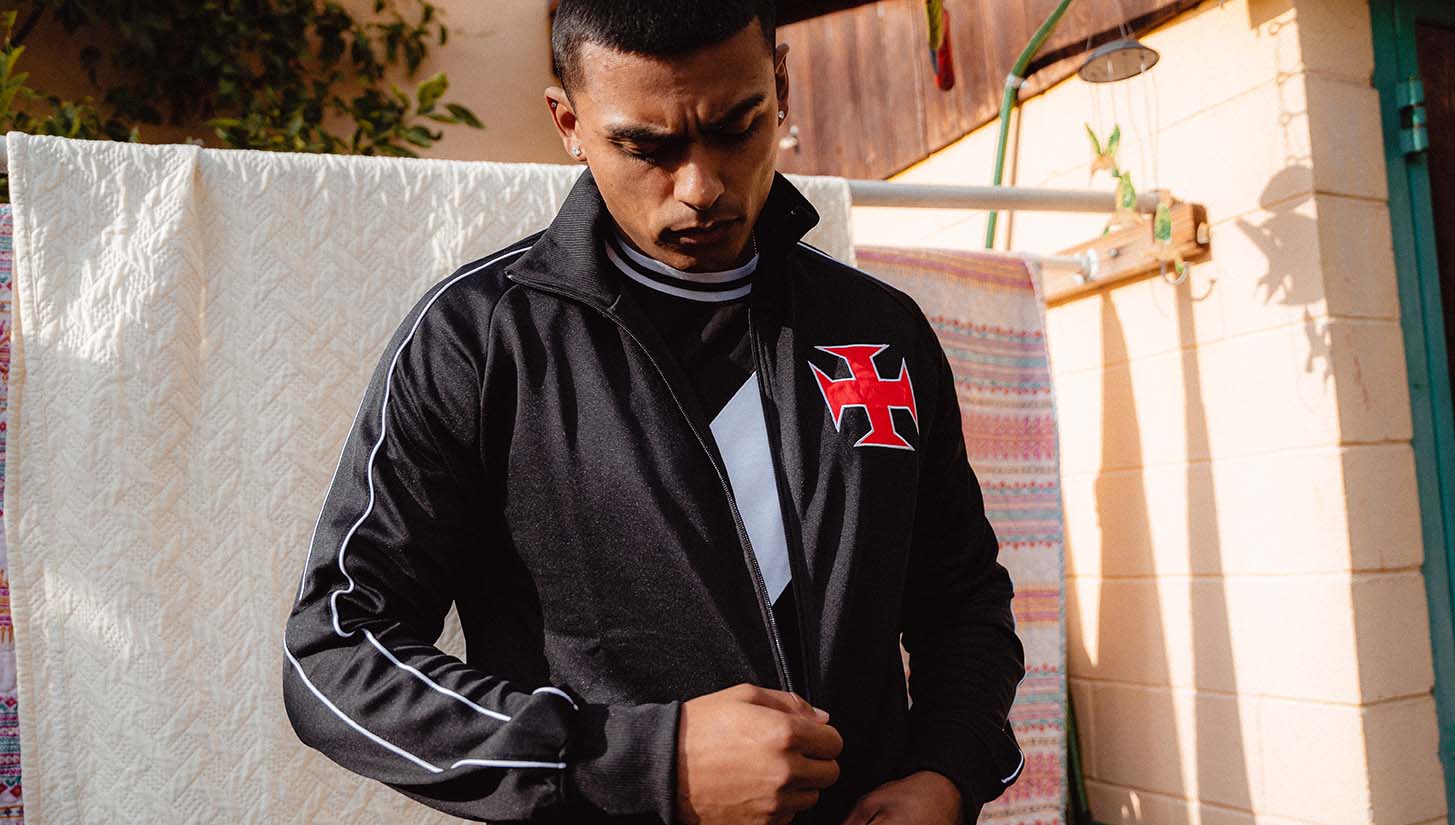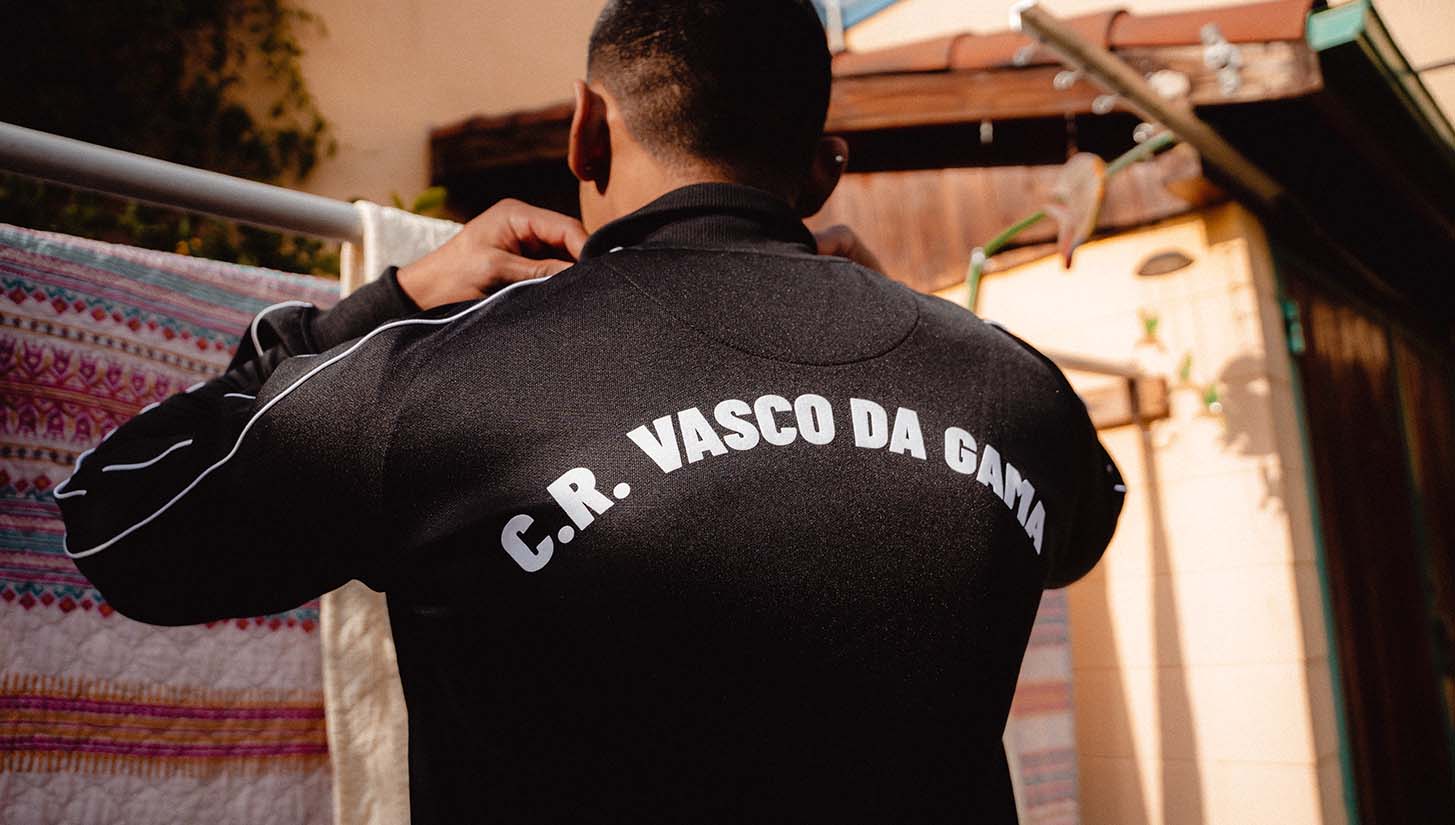 But kits alone aren't enough. COPA sweetened the pot by adding a full-zip jacket from the '80s, a decade that saw three state titles, one league title, and a Gold Cup triumph. More importantly, however, it brought us timeless styling, with a look that will never go stale.
All in all, it's another hit for a brand that we've extensively covered on this site, so you'll already know that it comes with the COPA attention to detail and quality, plus their signature gift box presentation.
This is COPA's first collaboration with a South American club, and the brand looks to continue to extend its global portfolio — which means we'll only be getting more heat in the future.
The COPA x Vasco da Gama collection is available now via COPA's online shop, flagship store in Amsterdam, and select global retailers. 
Photography by Edgar Garibay for Urban Pitch.