Featuring a pair of shirts and a warm-up jacket, COPA's newest Benfica collection picks up right where it left off — effortless cool and timeless style. 
For quite some time now, we've been harping on what COPA has brought to the football fashion table. Elegant retro apparel ranging from jerseys to jackets and accessories, made from the highest quality materials and staying true to the designs they pay tribute to.
They've done it again with their latest officially licensed collection with Benfica, which includes a trio of pieces that highlight the Portuguese club's rich history. We've put the spotlight on previous COPA x Benfica collections in the past, and the latest iteration is an extension of what we've already seen, like a satisfying sequel that builds upon its predecessor but is good enough to stand on its own.
The Kits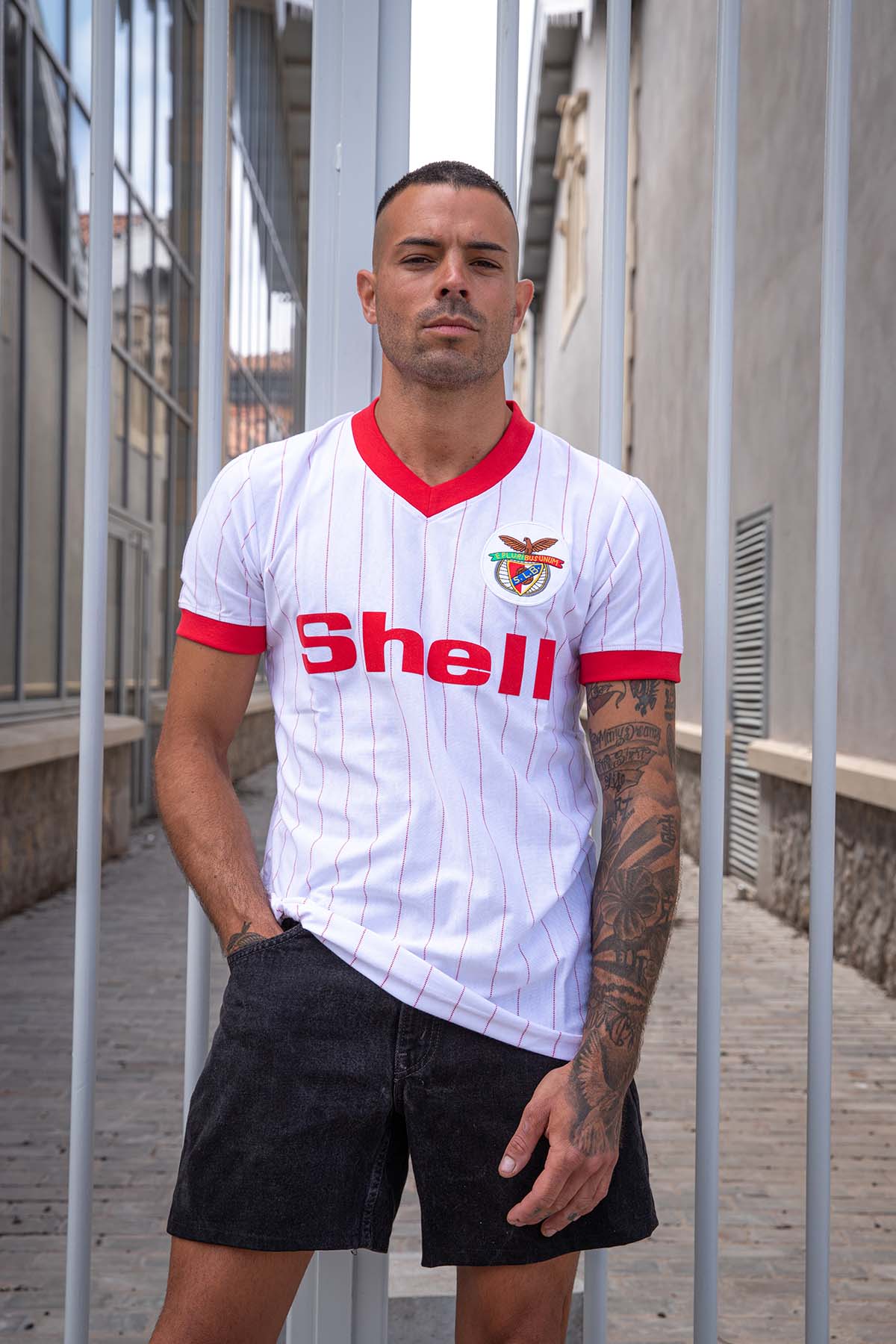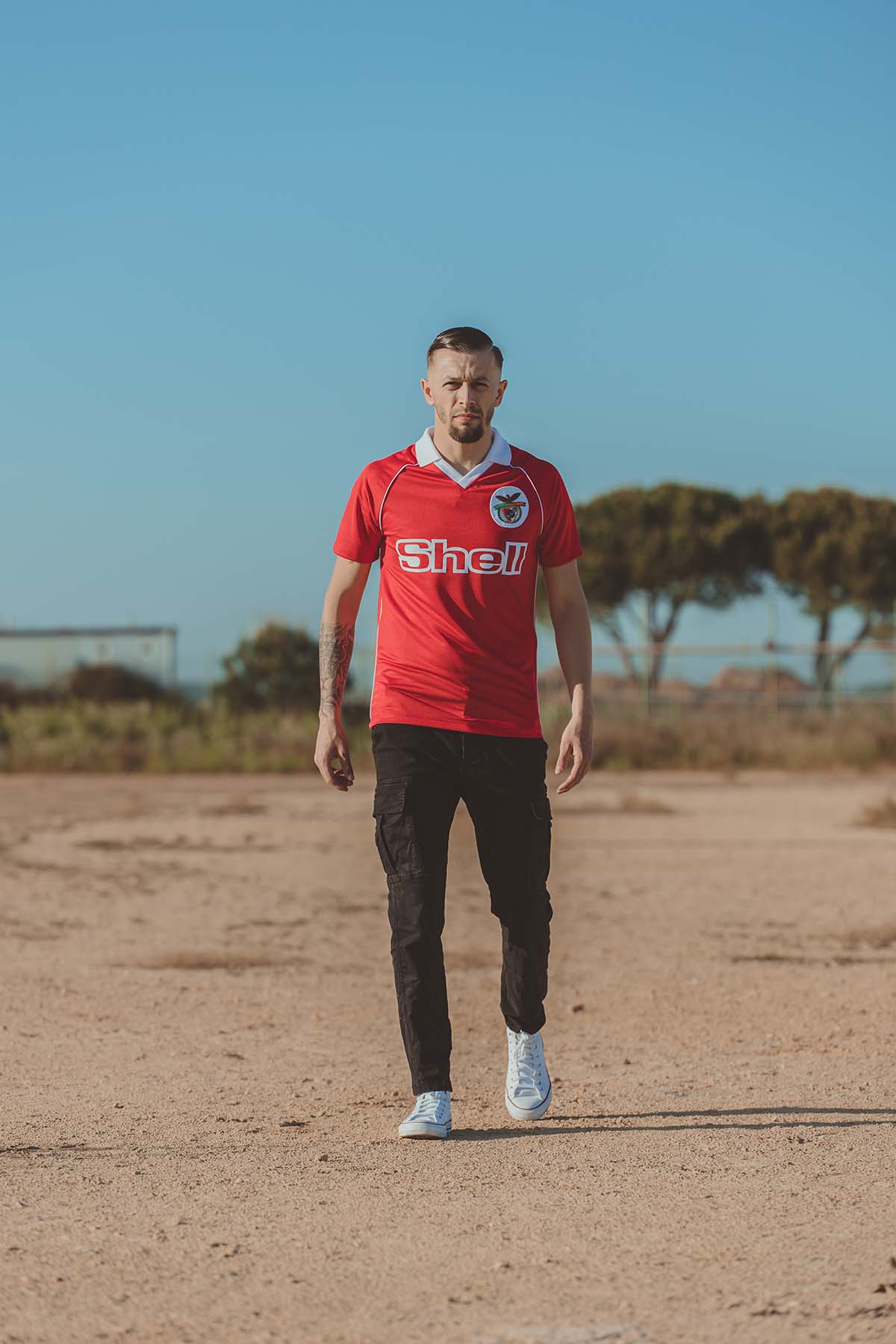 Highlighting the collection is a pair of jerseys from the mid-'80s that exemplify what COPA does best: beautiful simplicity.
The brand certainly has an eye for choosing which kit designs to bring back, and there's nary a miss in their catalog, which includes collections from clubs like Juventus, FC Barcelona, and AS Roma, in addition to the Dutch national team.
The 1985-86 away kit features a classic v-neck design with pinstripes and a Shell sponsor logo, reminiscent of a time where you didn't need wild patterns or colorways to stand out from a crowd. Similarly, the 1984-85 home shirt features a plain red base with red accents and a polo collar for an added touch of class.
Despite not having won a league title in these kits, they were worn in a relatively successful period for Benfica, as the club won back-to-back Taça de Portugals in the '84-85 and '85-86 seasons. Notable names to have donned these shirts include club favorites Michael Manniche, Rui Àguas, Manuel Bento, Carlos Manuel, Minervino Pietra, and Nené.
The Jacket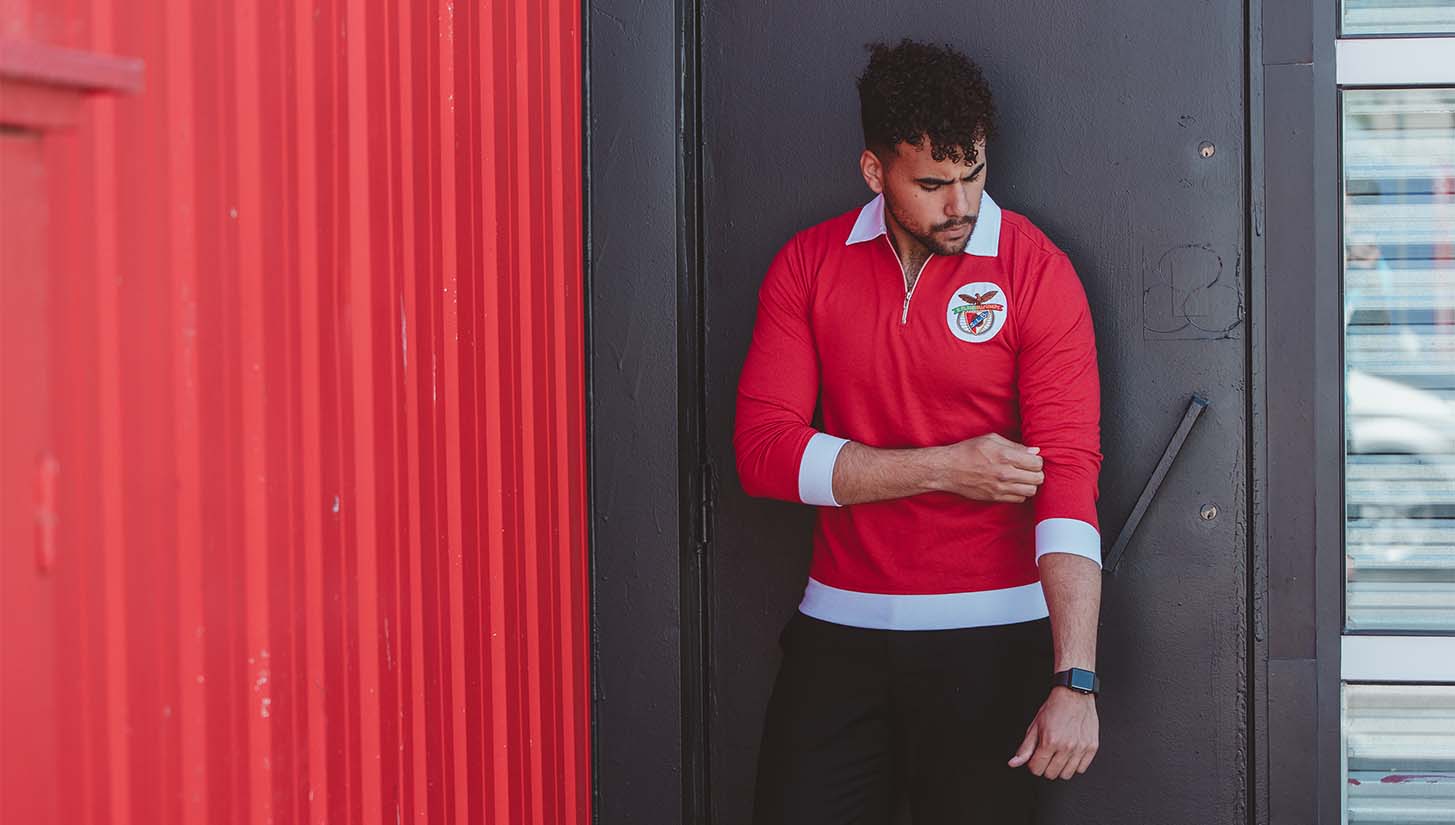 Perhaps even more so than their kits, COPA's attention to detail is evident in their apparel, which includes tracksuits, warm up jackets, and sweaters.
For this collection, the brand brought back the quarter-zip jacket from the 1962-63 season, in which Benfica was amidst its most dominant run in club history. Fresh off of back-to-back European Cups, the club came agonizingly close to a three-peat, but fell short in the final against Milan at Wembley. At least they looked good in defeat.
The jacket is draped in the iconic Benfica red, with white accents, a large badge on the left chest, and a classic polo collar. Not much to dislike here.
Once again, COPA has demonstrated their dedication to football heritage with this Benfica collection, which is yet another hit in the brand's trove of classics.
The entire COPA x Benfica collection is available via COPA's online shop as well as select global retailers and the brand's flagship store in Amsterdam.