Hosted at Los Angeles' Banc of California Stadium for the first time ever, last week's El Salvador-Honduras Gold Cup match was a cultural cornucopia filled with singing, chanting, and pure passion for the game. We get an exclusive look inside the raucous match's atmosphere, from the pregame tailgate to the in-game celebrations. 
It's close to 4:30 p.m. and I'm getting off the Metro to make my normal walk through Exposition Park towards Banc of California Stadium. Everything feels like a normal Los Angeles Football Club home match — the crowds of people, the sound of horns and beating drums, the smell of barbecues. But as I get closer to The Banc I'm reminded that LAFC isn't playing tonight.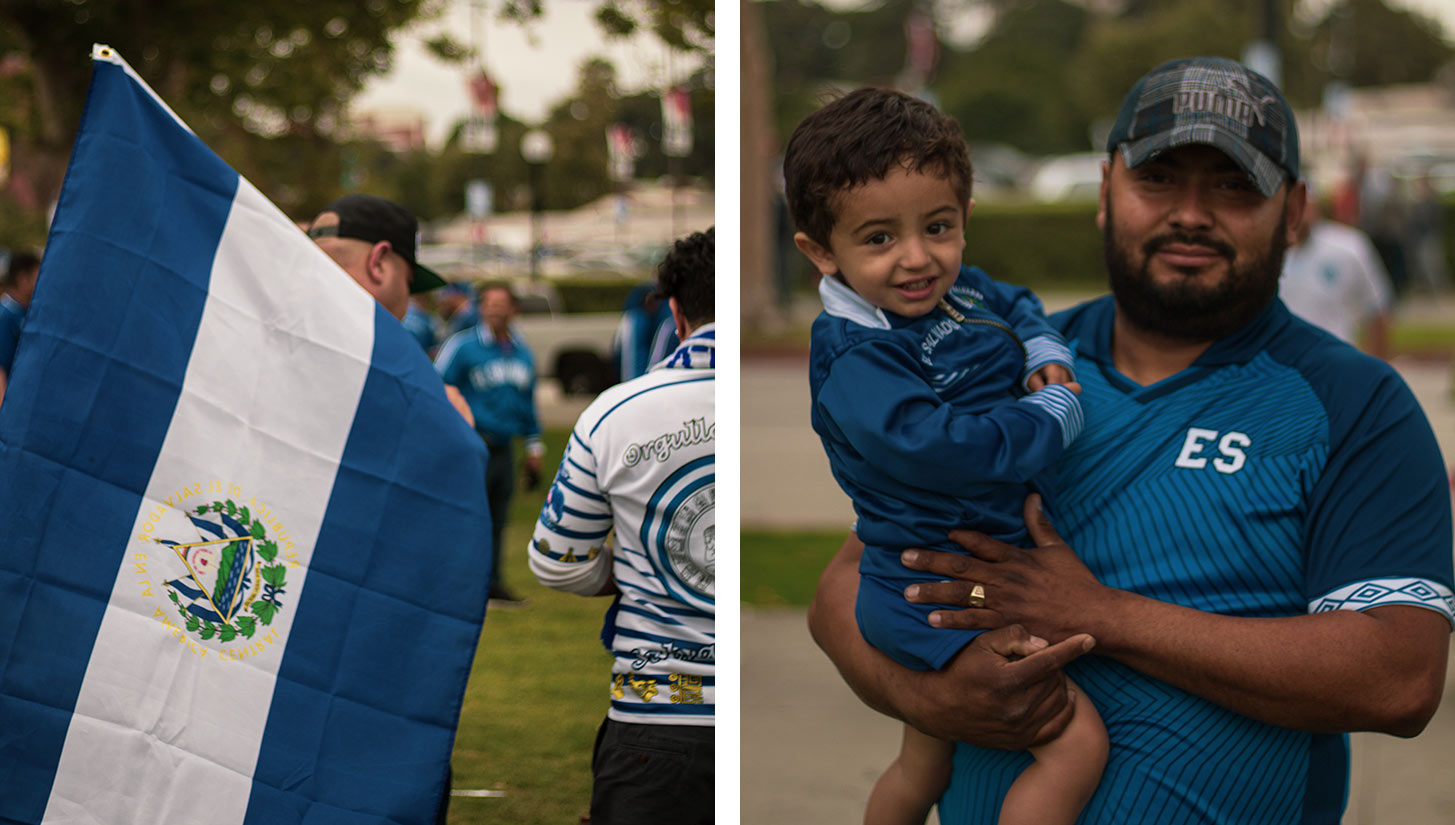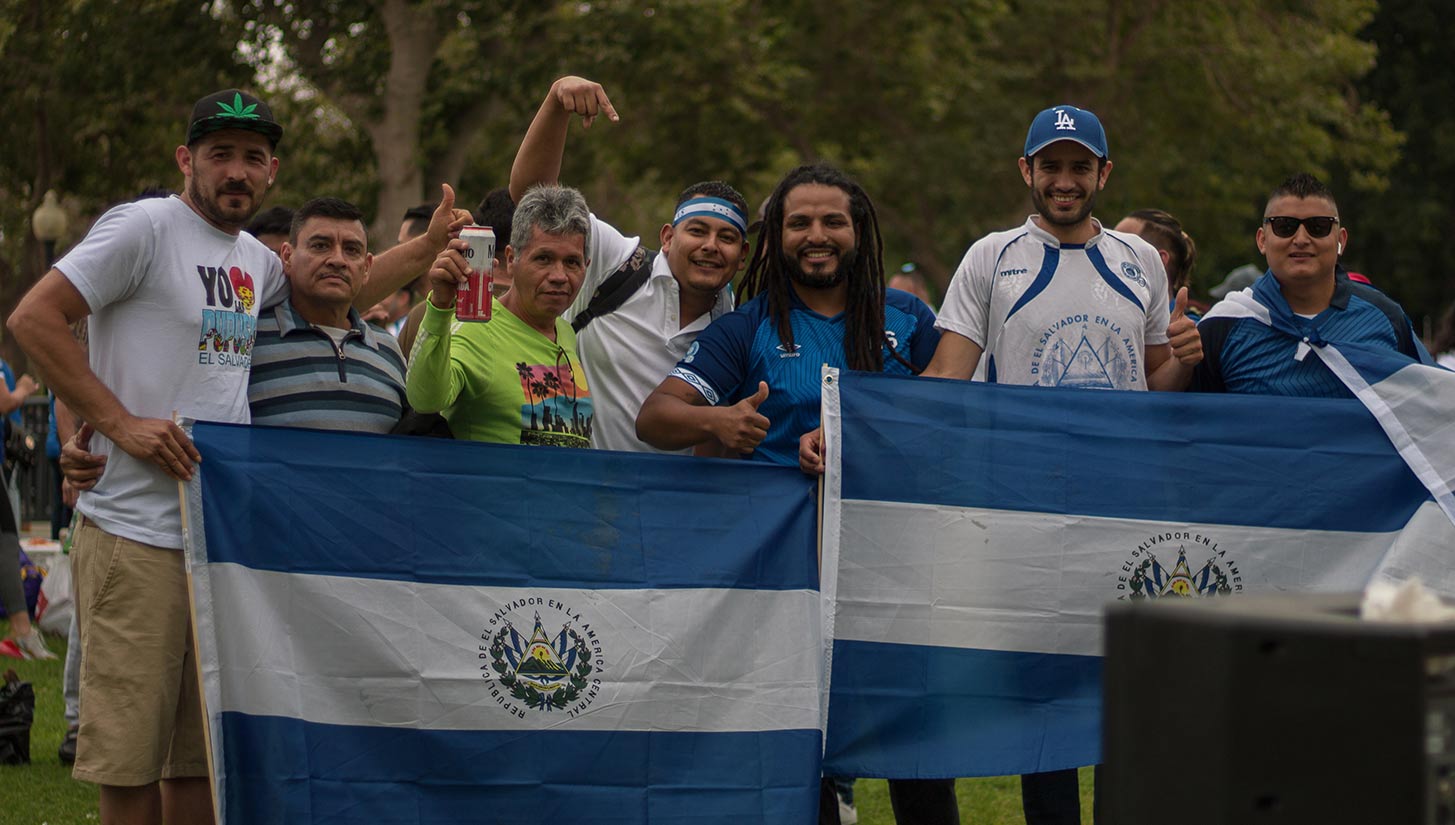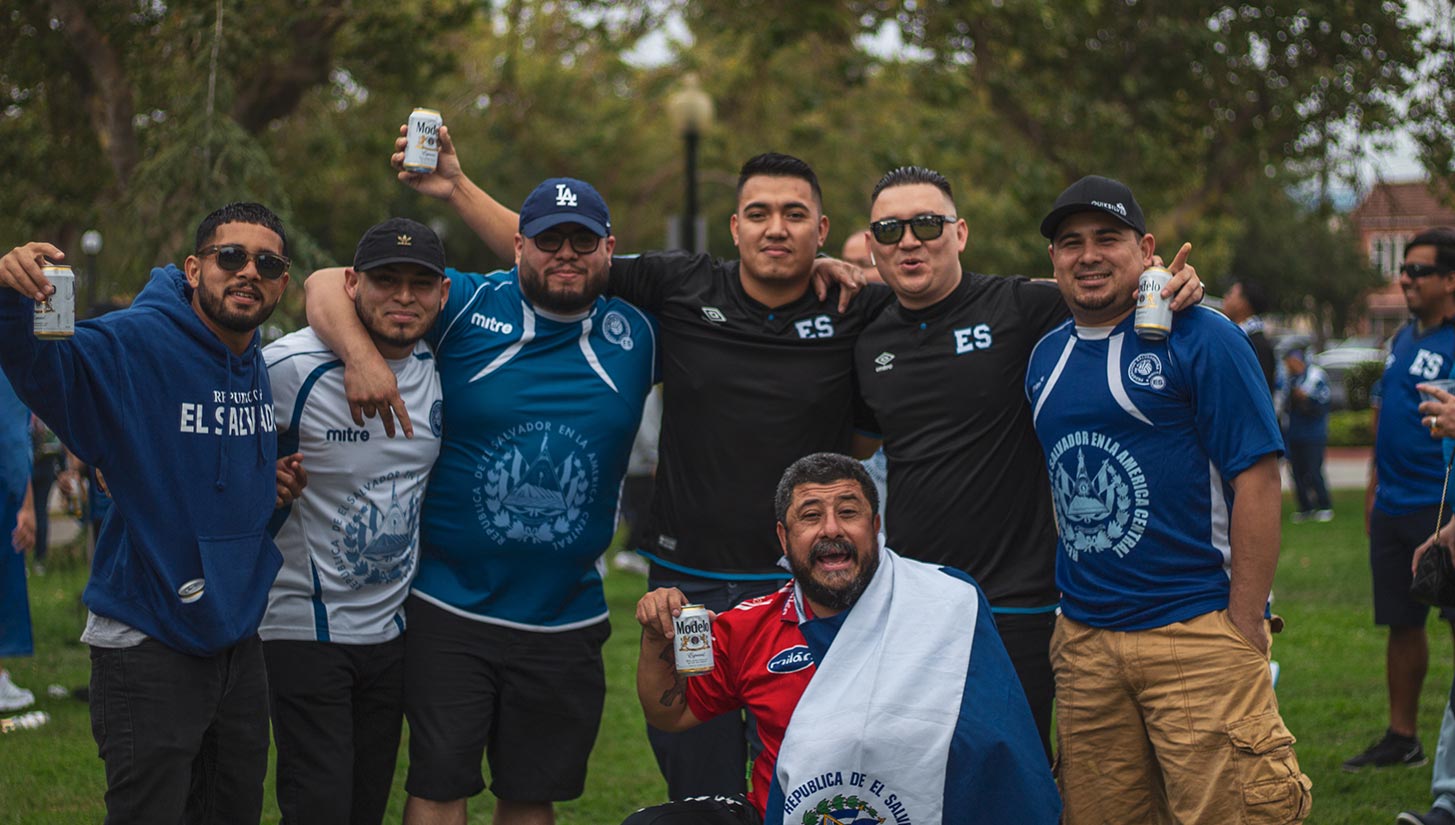 In front of me, a sea of blue and white replaces the usual waves of black and gold. Flags, kits, painted faces, balloons, drums — all blue everything. This is El Salvador versus Honduras being played in the heart of Los Angeles.
Before even taking out my camera I wanted to walk around the grass field directly outside the stadium just to take in the scene. Plenty of crowds have gathered in this area before, but this time it felt different. Many of the supporters in the packed throng were regular patrons of LAFC matches, but on this particular night they brought a different dynamic.
There was something special about these specific crowds at this specific time. They were not here to represent their home team, they were here to represent their home team.
As I was speaking with different Los Angeles-based Salvadorians and Hondurans who were attending the match, one thing stood out —  this was a special moment for them to be able to come together with so many similar people and celebrate where they come from. To celebrate their heritage and culture. This was more than a football match. And the pre-party was just the beginning.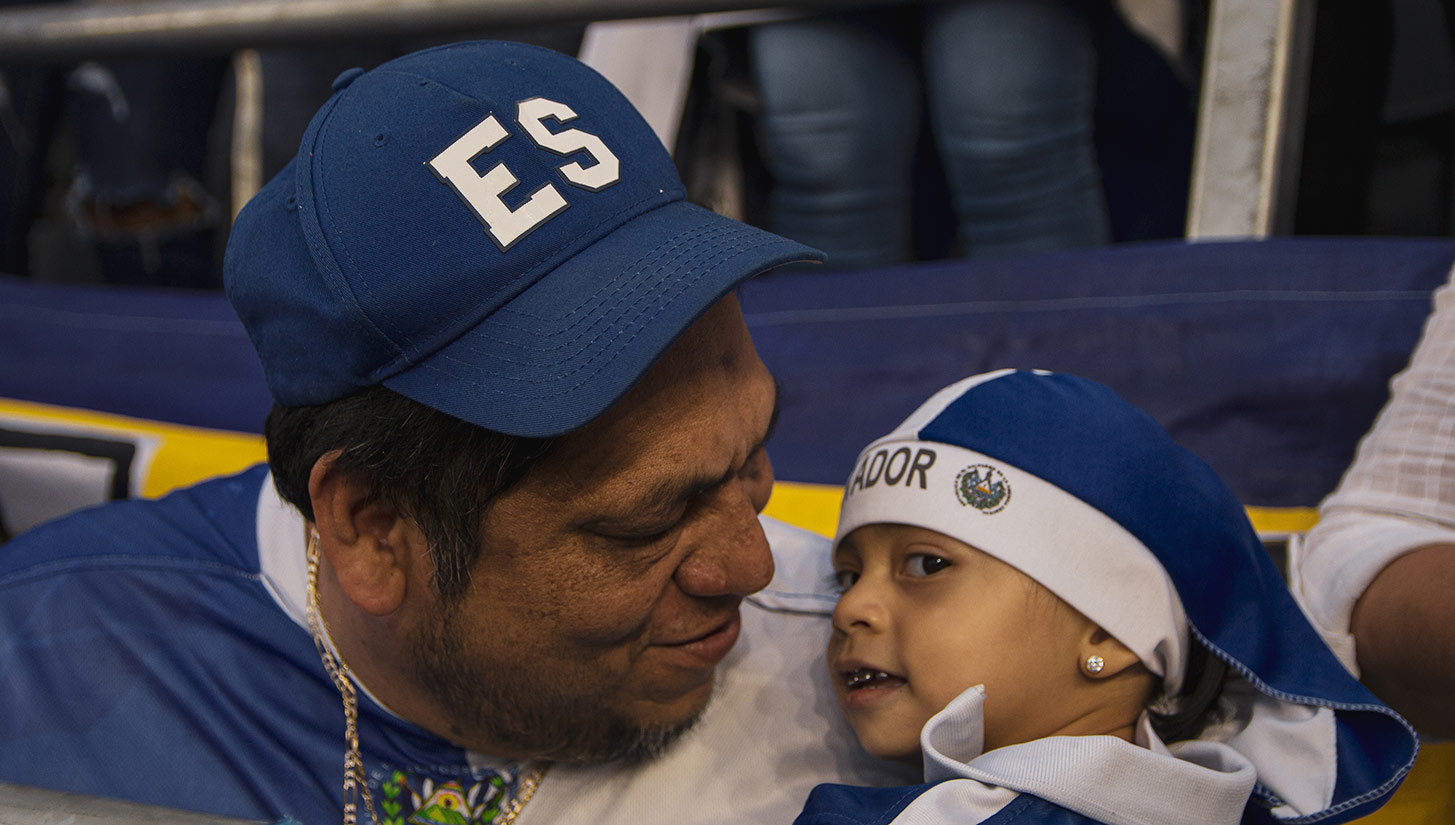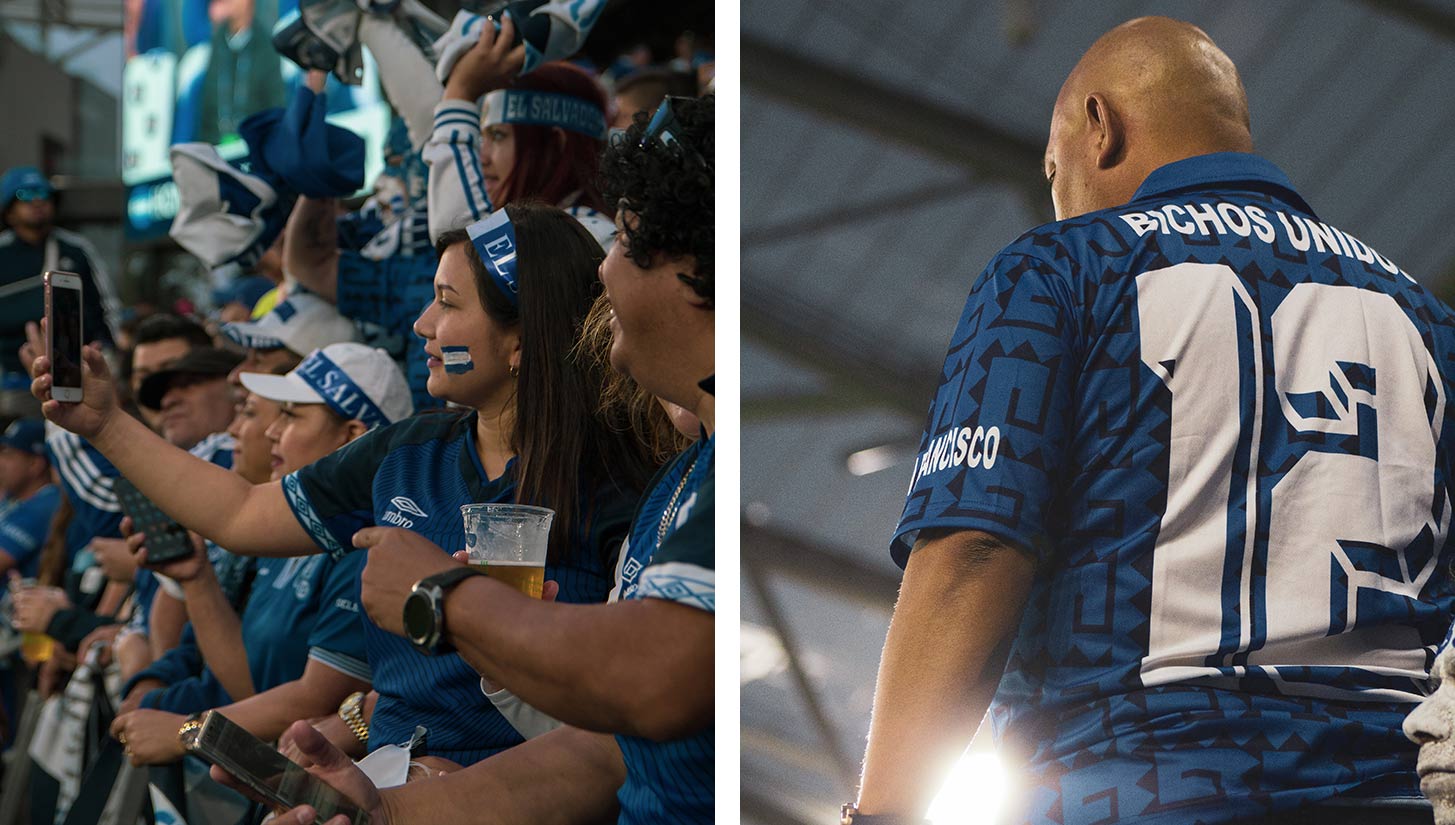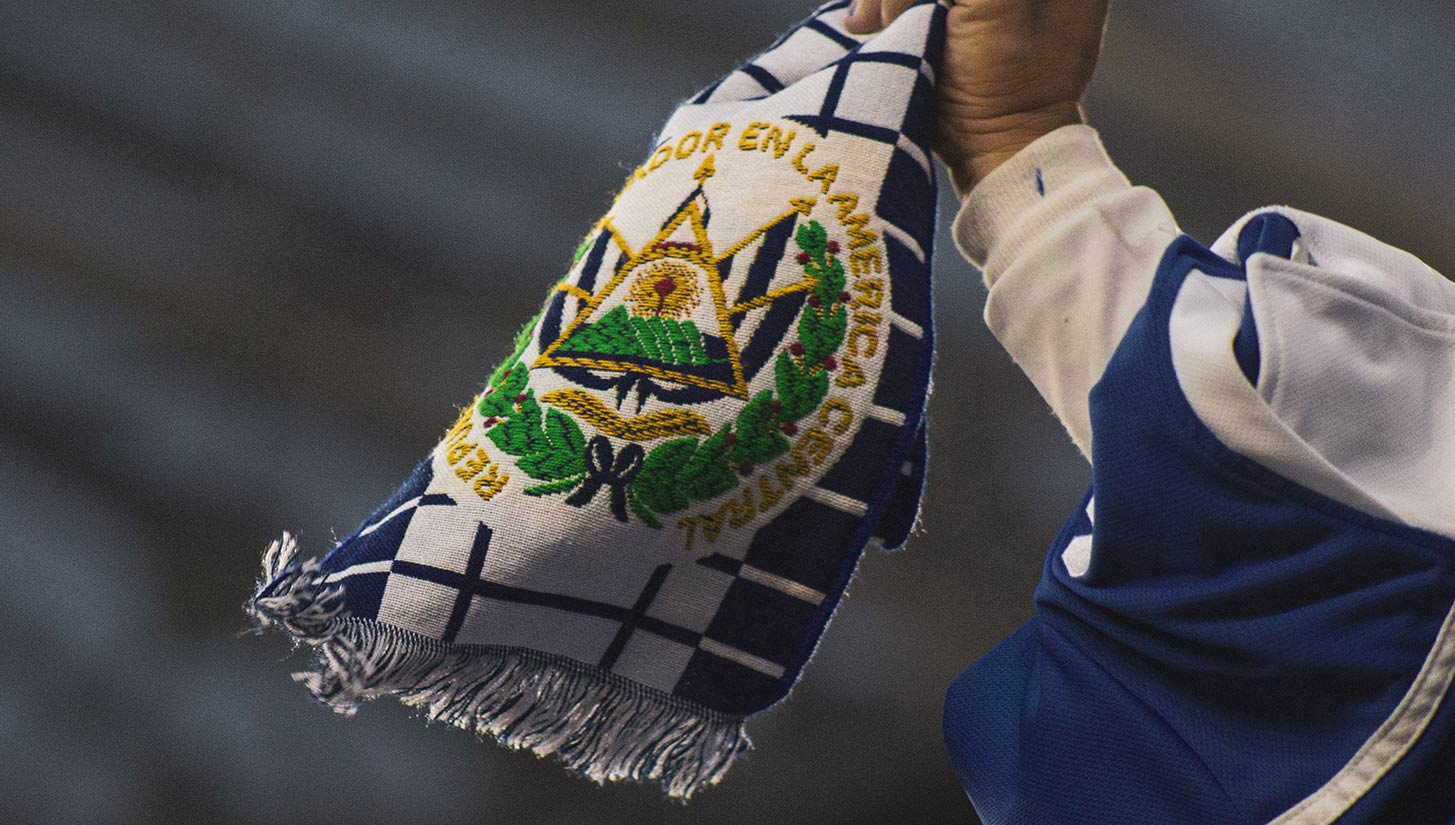 As the gates opened and the sea of blue flooded into the stadium, the noise only grew. All of the excited chanting and shouting culminated at the playing of the national anthems. The sound was almost deafening — you couldn't just hear it, but you could feel it as well.
How often would these people be able to sing their nation's song with 20,000 others? It's something that someone like myself, being born and raised in the United States has definitely taken for granted.
As the game began, songs continued. And continued, and continued. Even when Honduras scored their fourth goal to make the scoreline 4-0 in the 90th minute, the Salvadorians continued to sing. And you better believe the minority fan group, the Hondurans, were also singing. Once more, this was bigger than just a futbol match. It was a celebration. And I am thankful I was able to witness it.
All photography and videography by Austin Boaman for Urban Pitch.