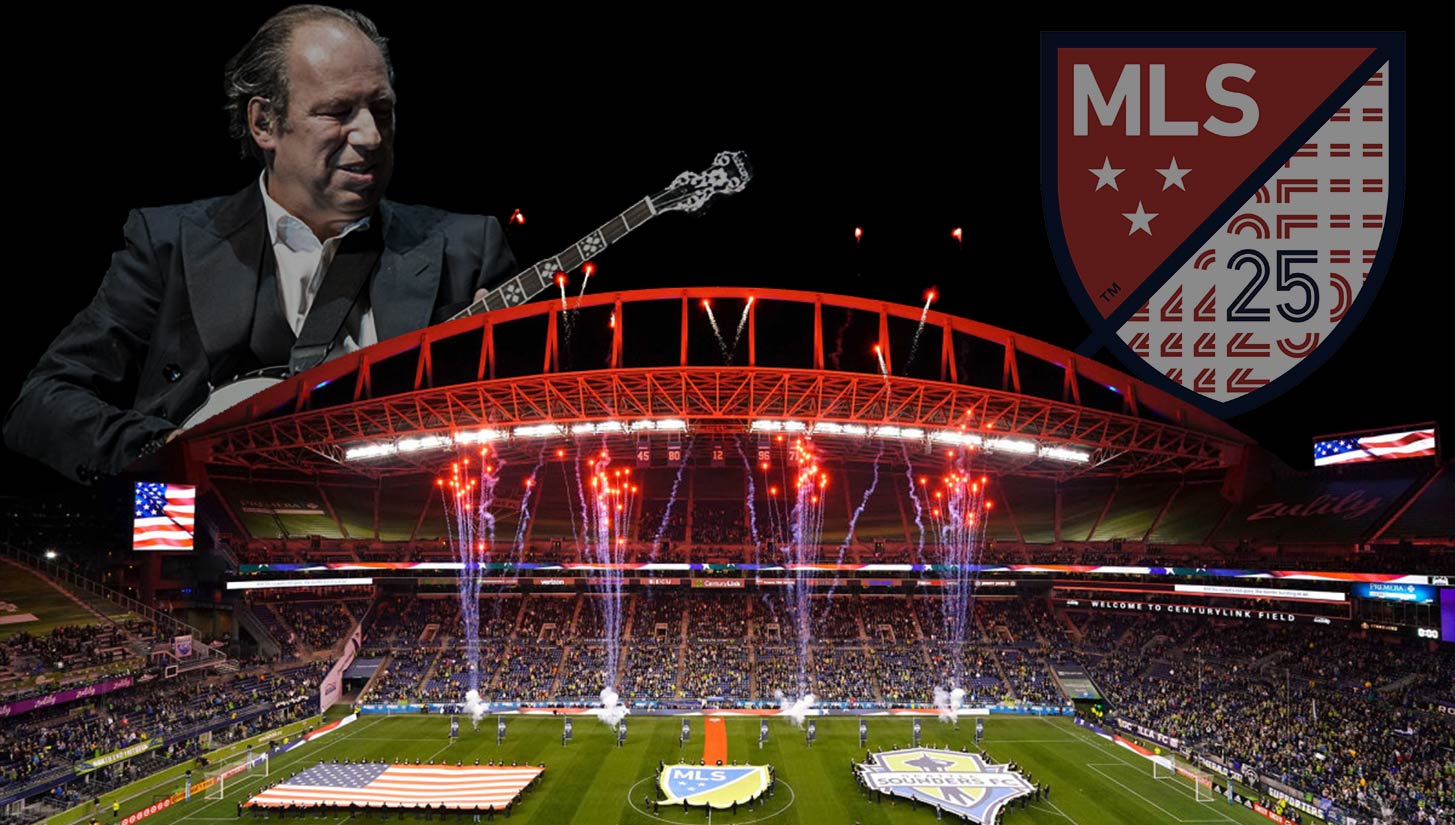 MLS looked to make a splash ahead of the 2020 season with an all-new anthem from legendary composer Hans Zimmer. While the piece itself is OK, it pales in comparison to some of Zimmer's other works, which have been featured in countless iconic movies over the years. We dive into his former compositions to see which ones would've made for a better MLS anthem. 
Ask anyone remotely interested in soccer and they'll have opinions on how to improve MLS. From adding a pro/rel system to improving player development, there are plenty of gripes with the top tier American league. Thankfully, MLS looked to address these issues in the offseason by adding an all-new *checks notes*… anthem?
That's right, the league kicked off 2020 with a new theme song, and they enlisted none other than Hans Zimmer to compose it. Zimmer is famous for his work in Hollywood having scored over 150 films, notably the The Dark Knight, Gladiator, Interstellar, and Inception. 
Known for his epic and heroic scores, it's clear that MLS wanted to work with him to create something similar to his past work. They wanted something bold, brave, and inspiring to fill their stadiums with a feeling of awe and anticipation. What they got was a throwaway.
Zimmer gave them a track he made in Fruity Loops back in '07. He made the theme song for 0-0 draws. The dump and chase anthem. That slog it out for 90 minutes with no shots on goal type beat. That too-slow back pass to the keeper sleeper.
This is about cheersing your bro with a $15 Bud Light because the other team just missed frame on a wide open net. It's a track that was made for Pablo Mastroeni. This is for the dudes who take a 20-yard run up on a penalty kick just to send it over the crossbar.
The issue isn't that the song is bad — Zimmer is too good at this point in his career to make anything bad. The problem is that it's a frantic and intense superhero theme song and that's not what the league should be going for. Zimmer's score sounds like two armies going into battle with only one winner allowed to survive. It's a clash of the titans battle royale theme for a game that is at its best when it's just the opposite. It would be perfect for the XFL.
But in a messed up way, the anthem unintentionally works for MLS because too often the league exemplifies these aggressive qualities in place of ones we associate with the beautiful game. If you listen to the Champions League theme song you are hit with something that feels much older and more timeless. It feels like it was recorded in a cathedral. It's beautiful, symphonic and smooth, rather than combative and chaotic. The Champions League theme makes you want to hold hands with your neighbor and celebrate the beauty of life and competition, not castrate your opponent and display their genitalia for the opposing fans to see and run in fear from.
It's also important to note that Zimmer, whose net worth is reportedly upwards of $200 million, doesn't come cheap either. While we don't know how much MLS exactly paid him for the theme song, odds are it included a bunch of zeroes. The league could've spent that money elsewhere (like paying for better referees) and just grabbed another track from Zimmer's catalogue instead. After all, most of them would've worked perfectly. Here's a look at some other Zimmer songs MLS could've chosen that would've been a better match.
"The Dragon Warrior" — Kung Fu Panda 3 
Similar to the new MLS anthem just much more orchestral, this is a perfect fit. It's a relatively deep cut in terms of Zimmer's discography, but even his lesser celebrated tracks are stellar.
"Absurdity" — Lone Ranger 
Menacing yet goofy like a lot of MLS defenses, this track might incite a red card or two — but less players on the field means more goals scored! We love that!
"Fear Will Find You" — The Dark Knight 
Fast-paced and chaotic with menacing strings and horns, this song would guarantee faster play and speed up the game. It has a little Gladiator feel that admittedly is what we want to get away from, but as soon as that hits it quickly shifts to the more positive uplifting feel that we're looking for. It would remind the fans we are in this together and not here for a bloodbath.
"One Day" — Pirates of the Caribbean: At World's End
Can't you just picture this playing during pregame intros? This has all the qualities we're looking for — epic, anthemic, and inspiring. Plus, the title is optimistic as well. Maybe one day MLS will receive the respect it deserves, maybe one day.
"Burning Tree" — The Ring
Dark and sad strings will remind fans of the actual place that U.S. soccer is in right now, despite the sport's rising popularity and MLS' growth. The USWNT continues to kill it yet still are getting paid less than the men's team. The men are down in the dumps and interest in the team is at an all-time low. We still don't have a promotion-relegation league. MLS refereeing is consistently bad and it's still seen as a retirement league. The USSF is run by bankers and not players, putting profit over the game and harming it in the process. But hey, this new Zimmer theme song will change all of that!