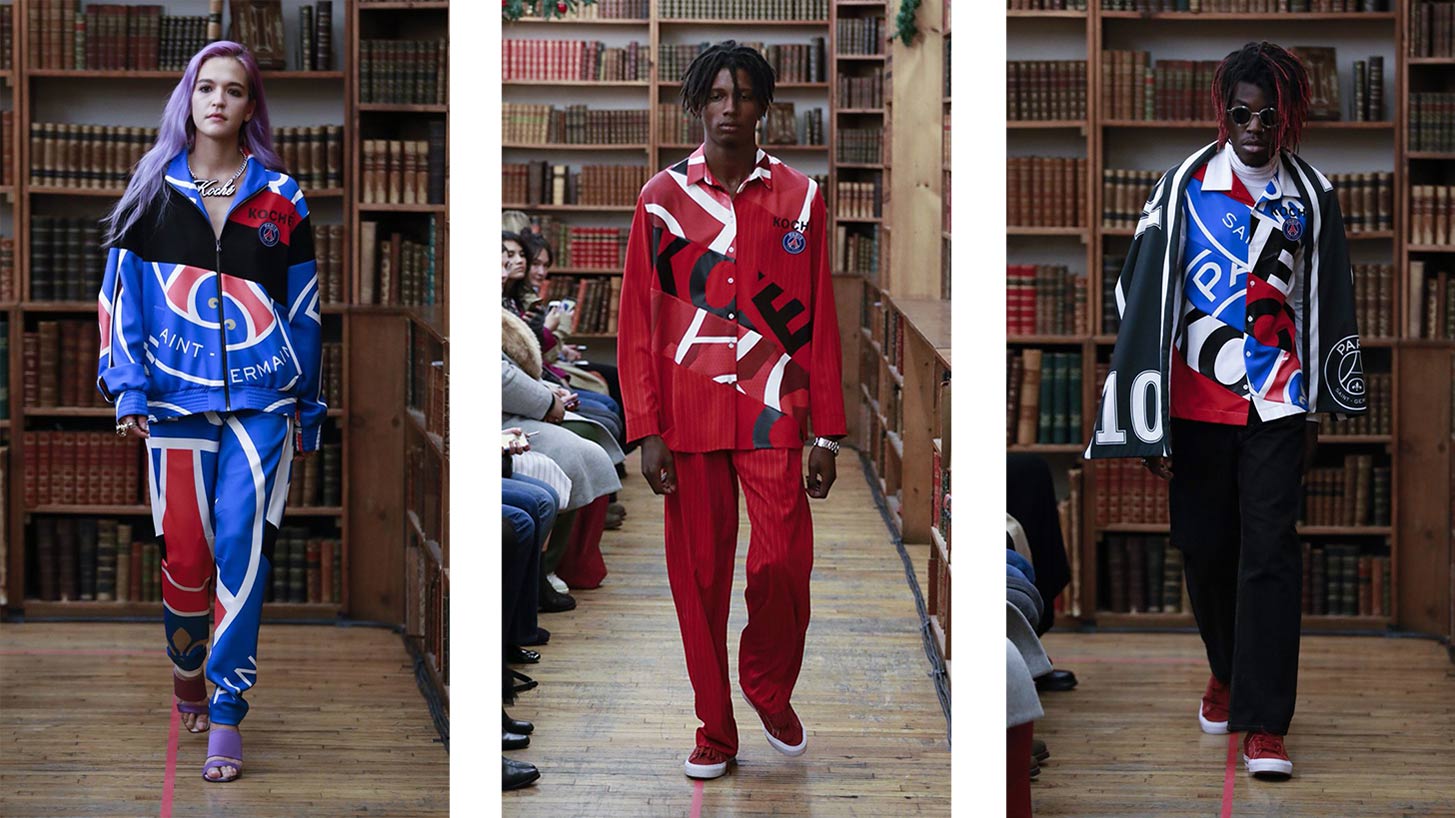 At an impromptu guerrilla fashion show at The Strand Bookstore in New York, streetwear label Koché unveiled its latest collection with Paris Saint-Germain, the second such collaboration between the two French institutions. 
I'd like to preface this by disclosing that I am not well-versed in high fashion. I didn't go to design school, I haven't been to a fashion show, and I've never been balling enough to own anything from a designer label. However, I'd like to think that I have some sort of idea of what looks good and what doesn't. So when I say the Hood By Air double-faced boots or the Balenciaga dad shoes look a little strange, I'm pretty sure that I'm not alone. I get that there is constant pressure to stand out in fashion, and I can appreciate thinking outside of the box, but many times the results are outrageous and in some cases, comical.
With that in mind, let's take a look into upcoming French designer label Koché's latest collaboration with quite possibly the most fashionable team in football, Paris Saint-Germain.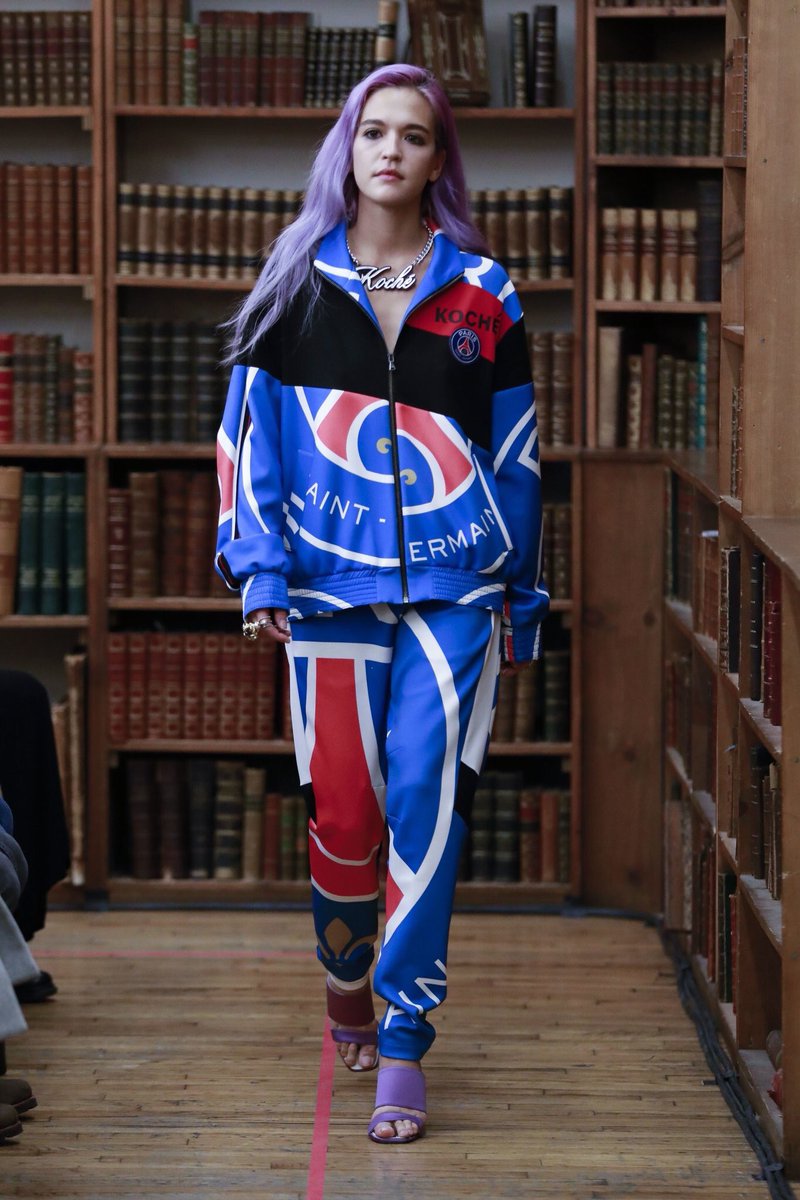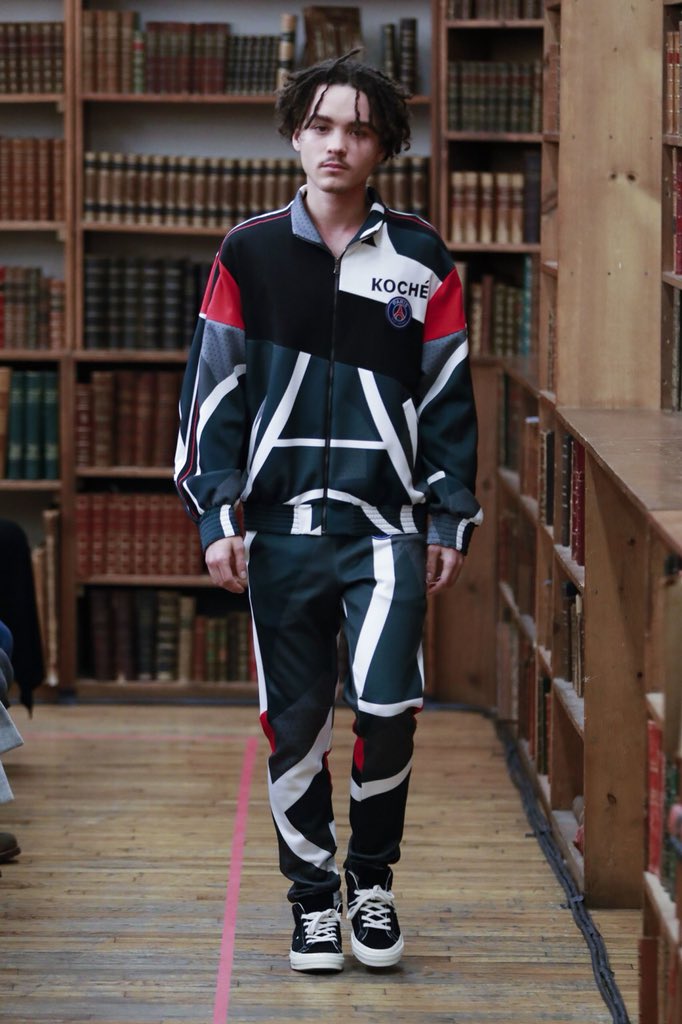 Unveiled at a makeshift fashion show inside New York's The Strand Bookstore, the collaboration isn't quite as wild as the previously mentioned high-fashion pieces, but it was a bit…out there.
Offset lines and loud colors are an ongoing theme throughout the collection, which includes shirts, pants, jackets, dresses, and scarves. The collage-esque style builds off of the previous collaboration between the two brands displayed at Paris Fashion Week in September, which included reworked kits that were fused together with garments such as dresses and sarongs.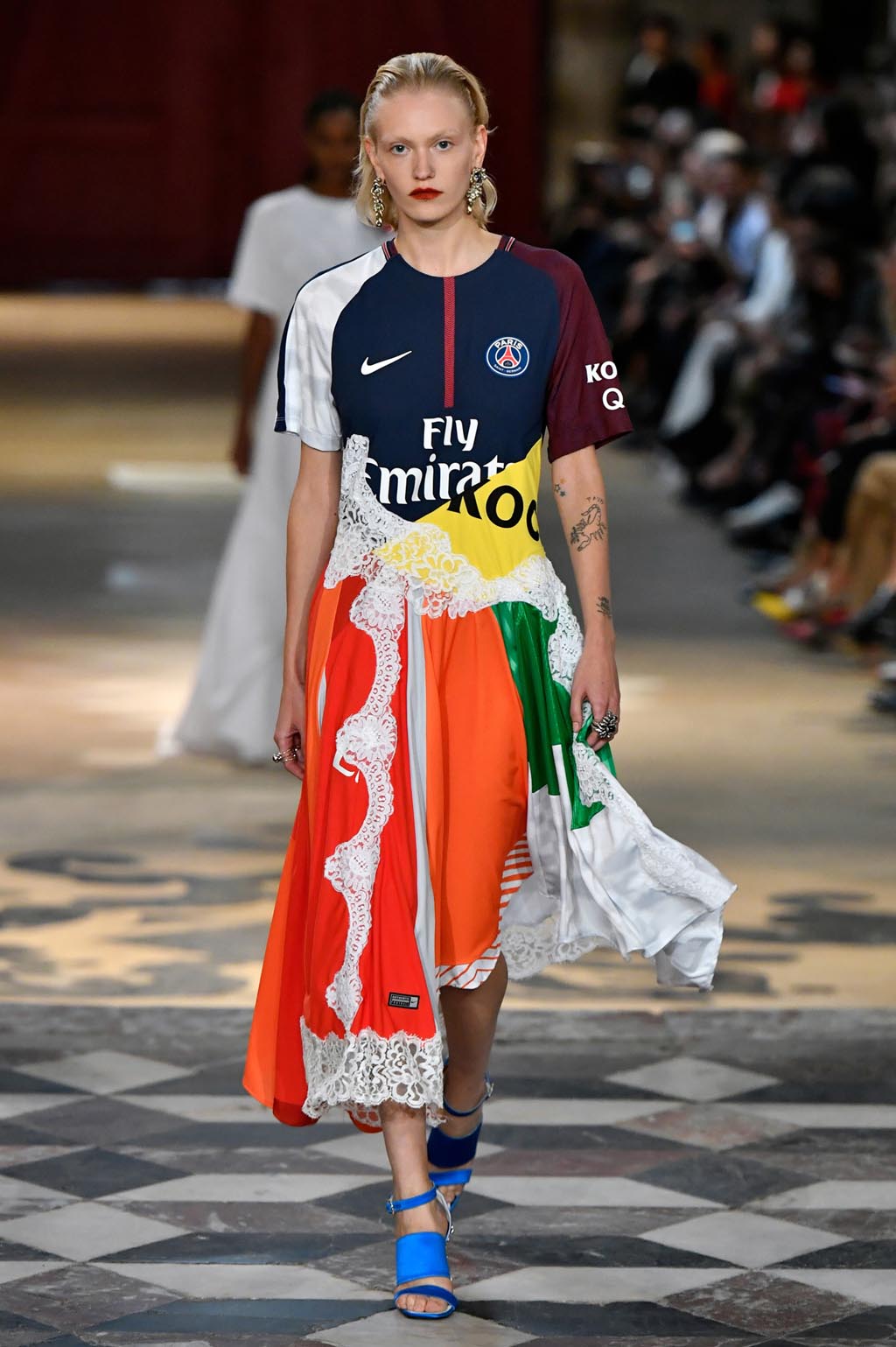 While we have seen other high-end streetwear labels create brilliant yet simple work with sportswear brands, like the Marcelo Burlon x Kappa collection, Koché has abandoned subtlety in lieu of an in-your-face aesthetic that, if nothing, stands out from the crowd.
Even though I probably wouldn't wear anything from this collection, it is worth applauding designer Christelle Kocher's ability and vision to collaborate with a globally recognized team like PSG, and it would certainly be interesting if we saw Neymar, Mbappe, or Cavani decked out in one of these tracksuits on their way to a match. After all, you can get away with eccentric fashion when you have prodigious athletic talent — just ask NBA star Russell Westbrook.