Football and fashion have gone hand in hand for years now. We take that to an even further level by matching footballers with fashion trends that suit them perfectly. 
Like sports, the fashion world is fickle. A trend will be all the rage amongst the in-crowd one moment, only to be played out the next. However, a few timeless items have been able to last among the fads that come and go, and we've seen the same with various footballers who've had careers that have defied the inevitable Father Time.
On that note, let's take a look at a few fashion trends that pair up perfectly with some of the world's best footballers.
Blue Jeans and Lionel Messi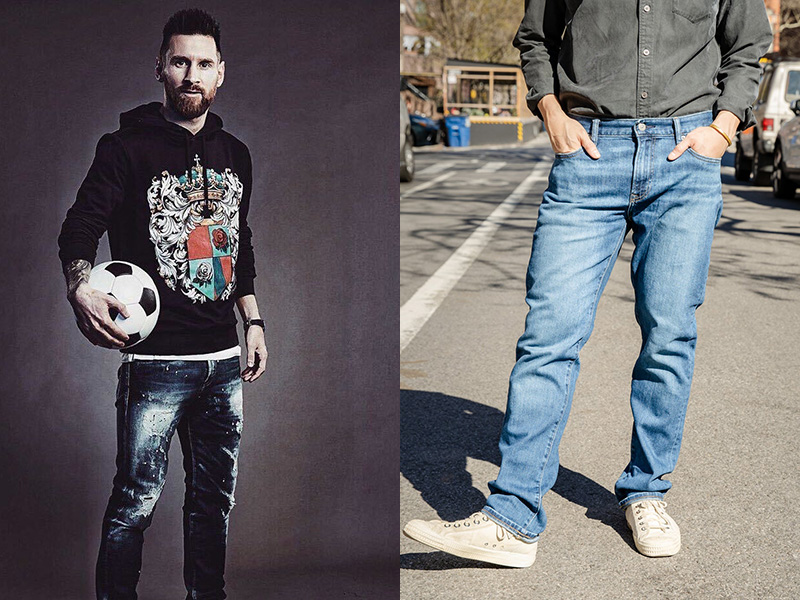 A forever classic. Reliable casual class. Durable, undying, cool. Lionel Messi is the blue jeans of football. An unwavering force that will be discussed for years to come. We just need to get Messi better taste in jeans himself.
Crocs and Joshua Kimmich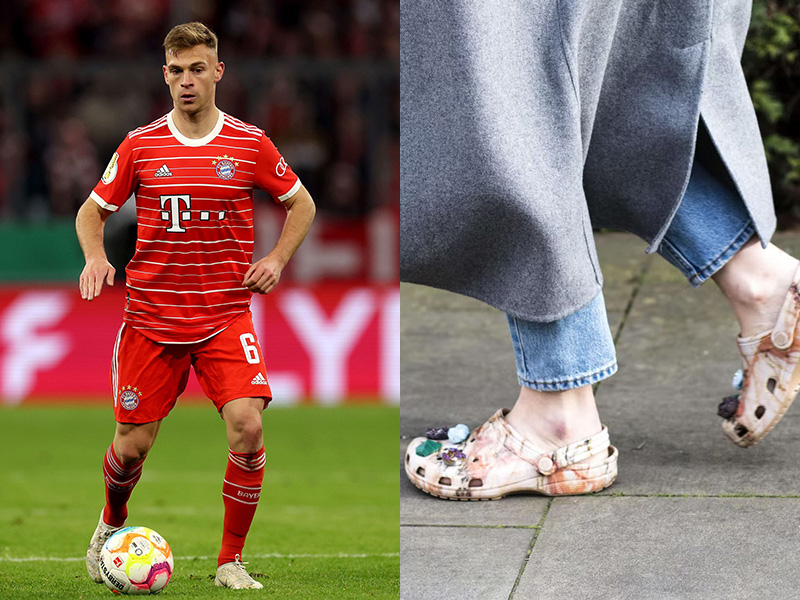 Bayern midfield maestro Joshua Kimmich can play with the spoiler up or down. He puts his sneaks into sport mode when he needs to get on his horse, but he can also be slick and defensive when need be. An absolute unit of a player and masterclass of versatility. He could've been a flash in the pan after making his pro debut at 18, but he's lasted a decade at the highest levels of the sport.
Jorts and Harry Maguire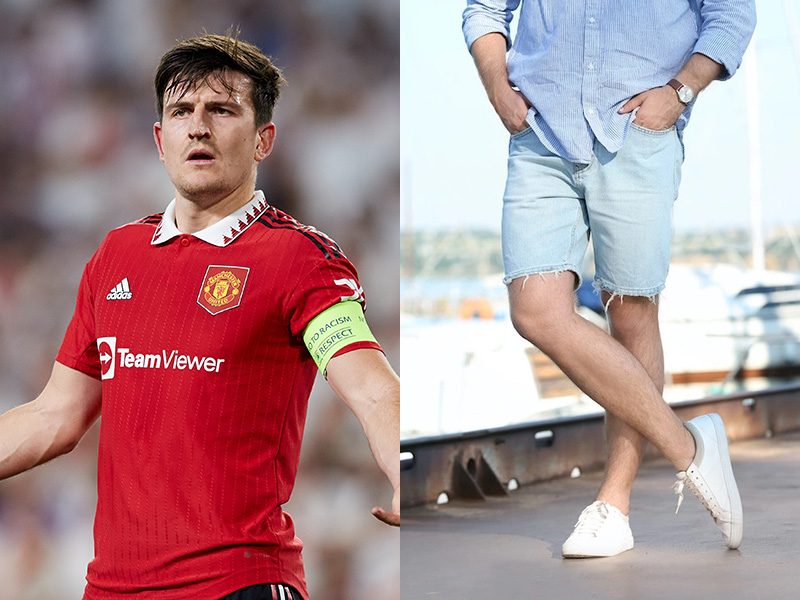 A bit awkward. Could be decent. Overall not great. Am I describing jorts or Harry Maguire? Exactly.
Camo and Kylian Mbappe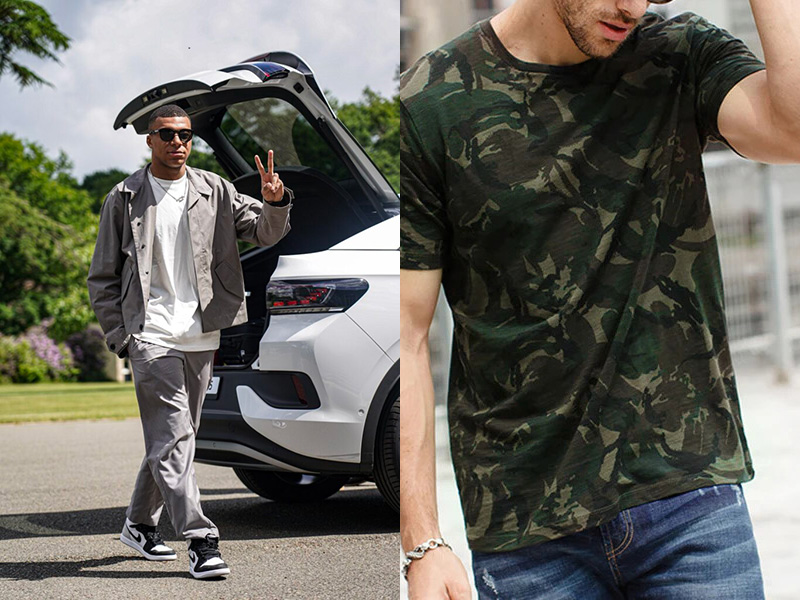 Now you see him now you don't. Fast as hell, raising hell. I believe he could crush a Natural Light then bag a hat trick. Kylian Mbappe is the ultimate comfort player, no worries when he's on the field. A champ's champ. Hell yeah brother.
Puka Shell Necklace and Mauro Icardi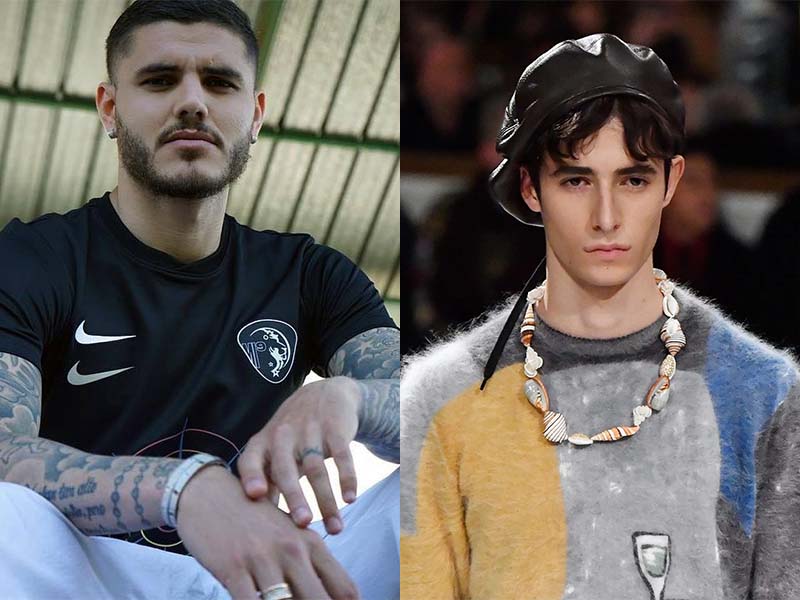 This just makes sense. The ultimate sign that a frosted tip frat boy is about to steal your wife, and teach her yoga poses on the beach. Pretty sure Mauro Icardi's got a collection of at least 10 different puka shell necklaces of his own.
Sweater Around The Neck and Jordan Morris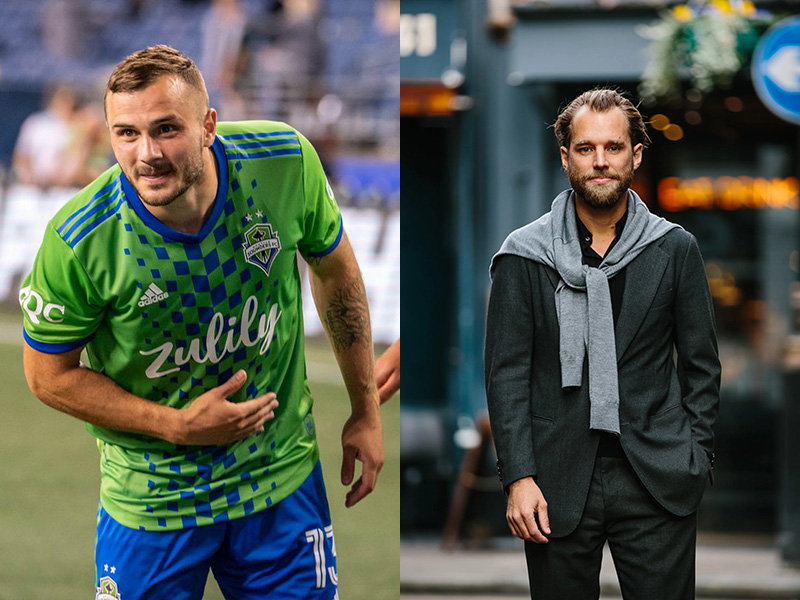 Once pegged as the future of American soccer, injuries have stymied Jordan Morris from reaching the hype initially put upon him early in his career. However, he's since pivoted to become a reliable goal scorer for the Seattle Sounders. And like his fellow Stanford graduates that made their way to the Emerald City, we can picture him perfectly with a sweater around his neck, eagerly browsing the shelves of an Amazon grocery store.
Hobble Skirt and Renzo De Vecchi
Cloth which folds upon itself, legs turning endlessly. Like sand upon time, and time upon you. Renzo ran through it all, a stallion among men. Timeless, gallant, regal, and upon which nothing else can compare. Strength through defiance and defense. Moxy upon the turf. Layered in power, a power which God gave from his own breath. Wrapping attackers through cloth and badge, crest and hem. How one would gaze through physique and see beauty, see through silk and find iron.
You once found it in the city. You saw it sewn upon a gown, upon a shirt, upon someone you remember. Flowing akin to a bending river, flying in the sky to combat any challenge. Once the world was created overnight, and once it was made in days. His world was built upon stone and harsh metal. Leather and cotton. Fringe and frill. From a different time. From a different age.
MSCHF Red Boots and Dele Alli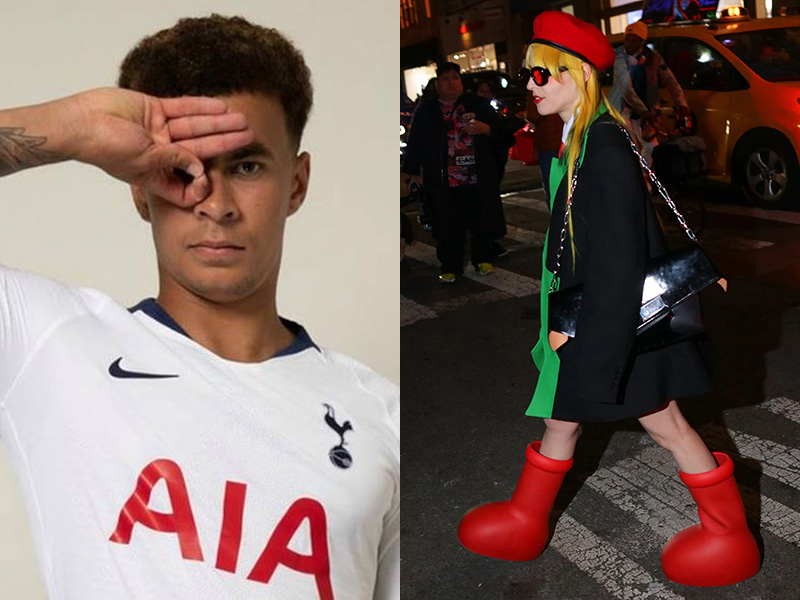 Someday you'll think about them and remember how they were only for social media trends. Both have taken a nosedive after a promising introduction to the masses. That goal celebration challenge was fun though.