Major League Soccer recently announced the launch of a third division league set to start in 2022. It is being touted as a bridge between MLS Next academies and MLS first team rosters to help provide a pathway to the pro level. Beyond the rosy announcements, there seemed to be a serious lack of media voices in addressing the gigantic elephant in the room — do we really need three separate, competing leagues in the third division barely scraping by while fighting with each other?
The landscape of the American soccer pyramid has now gotten even more impossibly muddled. To summarize quickly — sitting alone at the top in their own closed system league is Major League Soccer (MLS). Division two is currently occupied by the USL Championship (USLC), while division three is occupied by USL League One (USL1). Both USLC and USL1 are owned and operated by United Soccer League (USL). In addition, a competing league, the National Independent Soccer Association (NISA), also resides in the third division. MLS' announcement of a to-be-named lower division league means that there will soon be three independent, competing leagues within the third division in the United States.
"We are excited to launch a new league to complete the professional pathway between our academies and the MLS first teams," said MLS President and Deputy Commissioner Mark Abbott in a league release. "In addition to providing more opportunities for MLS-caliber players, the new league will develop a diverse talent pool of coaches, referees, and front office executives while also attracting fans who previously were unable to support a local club in their hometown."
This announcement effectively marks the end of the partnership between the USL and MLS that had been in place since 2013. Although multiple MLS reserve teams would still remain in the USL in 2022, it is understood that they will all leave in due time.
This partnership had allowed MLS reserve teams to compete in USLC and USL1 as well as individual MLS players being loaned out to affiliated teams. It provided MLS an upgrade to their defunct reserve league while providing a professional environment for their younger players to develop. In turn, USL benefited from overall higher level competition in addition to being able to establish a more secure footing in the U.S. soccer landscape. The arrangement resulted in both leagues growing in size and popularity.
Left unspoken in the statement was how these three separate leagues in the third division will work together while competing on the same rung. NISA began play in 2019 under the auspices of an "independent clubs" movement. NISA was founded on the principles of lowering the barrier of entry with the stated goal of implementing a system of promotion and relegation. They proudly hold themselves as an alternative to the franchise model presently upheld by USL and MLS while pushing for an "open" system.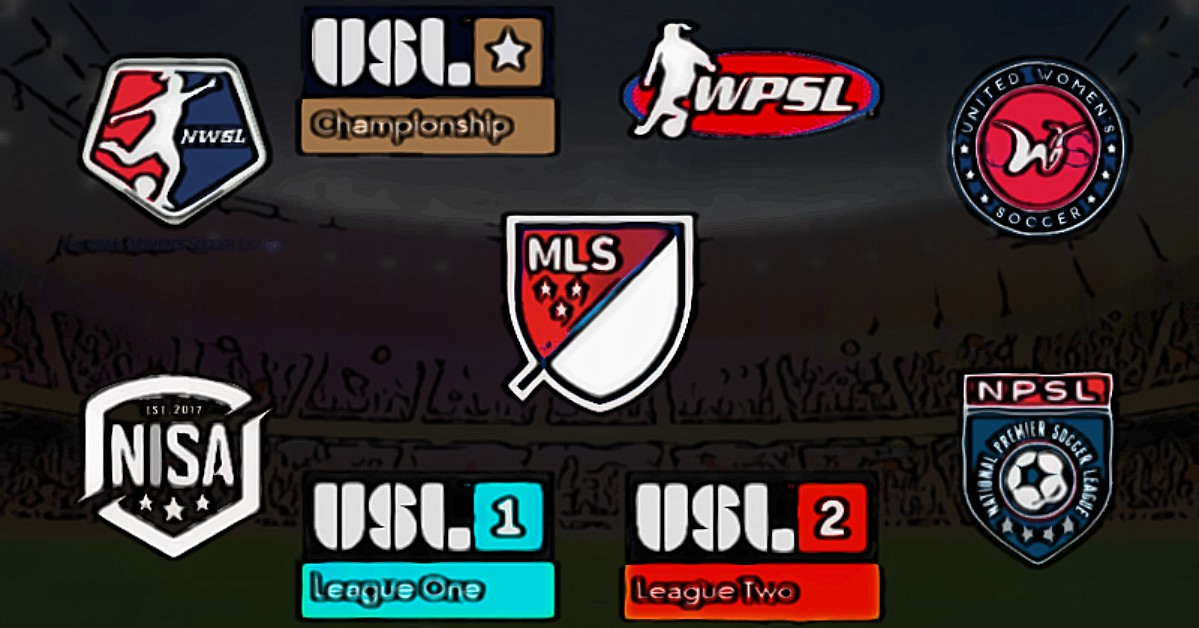 It hasn't been a smooth beginning for this upstart league. In addition to multiple delayed starts, there has been competition for coveted, higher profile teams between the leagues. Oakland Roots was one of the most touted and visible teams which competed in NISA before making the decision to jump ship to USL after just two seasons. The USL was more than happy to welcome the Roots with open arms.
"Oakland Roots Sports Club is one of the most impressive and purpose-driven organizations in the United States," said USL CEO Alec Papadakis in a statement. "We are thrilled to welcome them into the Championship. When we think about the kind of clubs that can help drive our league forward, we look for committed ownership and fantastic community support. With Steven Aldrich, his team, and the city of Oakland, Roots S.C. possess those things in abundance, and we have no doubt they will be a huge success in our league."
The heightened competition for teams and ceasing of partnerships reveal the jockeying for position that is occurring between the three competing leagues. This past July, USL held its first ever joint board of governors meeting with stakeholders from USL Championship and League One. Of primary importance was the topic of MLS' upcoming league venture.
According to a source via The Athletic, USL president Jake Edwards spoke of this being a potentially critical time for them to "boldly establish an identity separate from MLS." In addition, he set a target date of 2026 for USL's new format — just in time for when the men's World Cup will be hosted by the United States, Canada, and Mexico.
There was a sizable contingent in the meeting who felt that the new MLS division three league would not have a large effect on the Championship. In addition to citing relative poor attendance at USL games hosted by MLS2 teams, there was widely-held skepticism in the long-term viability of marketing a league comprised of many MLS reserve teams.
There was some concern, however, regarding how League One would emerge unscathed. There was uncertainty in terms of how League One would be able to differentiate itself and forge its own identity distinct from NISA and MLS D3. In addition, all these efforts would have to be contended against the potentially larger budgets provided by the billionaire owners of MLS.
A not too surprising outcome from the meeting was a renewed case for internal promotion and relegation. USL has had previous discussions on exploring internal promotion and relegation with financial opportunity often having been cited as a realistic possibility. Edwards made the unsurprising motion to put a model up for vote at their winter meetings later scheduled for December. It appears that the focus will now be on how they could foreseeably adopt and implement the concept.
As it stands now, we already have two different leagues in division three and will soon be adding one more into the mix. Each league has its own individual characteristics and differing philosophies on what they offer and requisite benefits. In a country the size of the United States, it's mostly always better to have multiple options. However, in this particular case, adding another entity into the division three soccer pyramid is not beneficial to the overall growth of the sport. I think we're looking at another future outcome akin to the painfully drawn out collapse of the NASL in America.
___________
Have any comments or questions? Send us an email with guaranteed anonymity to be featured in our next 'Anonymous Mailbag.'