Pro footballer, Olympic medalist, entrepreneur, trainer, designer, model — the list of titles and accolades are long and impressive for the multi-talented Lauren Sesselmann, who continues to carve out her own unique athletic and artistic niche in a well-traveled professional career.
Lauren Sesselmann is an American-born Canadian pro footballer whose impressive resume includes World Cup experience as well as winning an Olympic bronze medal in 2012 with the Canadian national team. A former forward who transitioned into a defender during national team duties, she continues to redefine her opportunities in and outside the game.
With her season playing for Santa Clarita Blue Heat recently ending in an overtime loss in the UWS Finals, Sesselmann has continued to keep herself busy. We met with her to discuss her training and fitness company, her current dating life, and adjusting to the fast-paced lifestyle in L.A.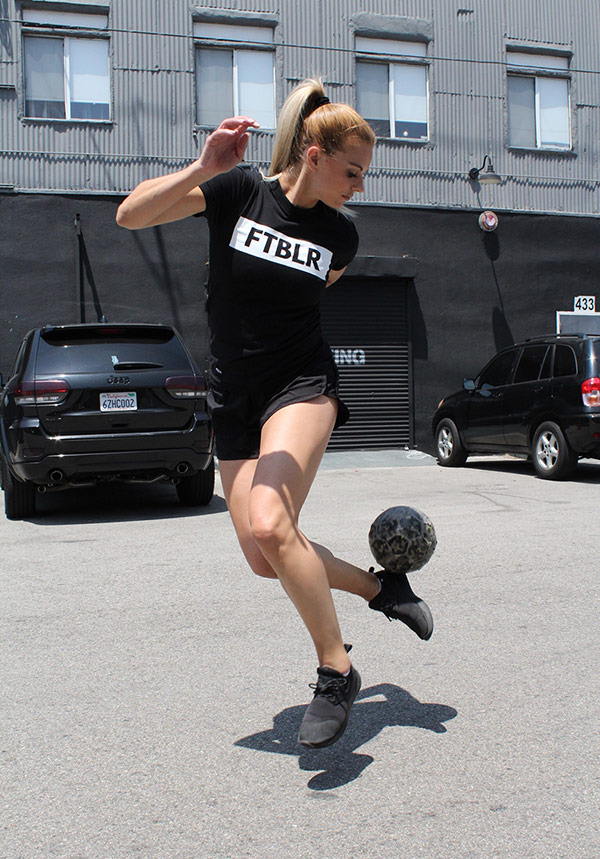 Urban Pitch: Now that you've had a chance to settle down in LA a bit, describe the oddest or most "LA moment" you've had so far.
Lauren Sesselmann: I would have to say the oddest most "LA moment" was when I was mistaken for Jessica Simpson and was given all this free food and getting asked to take pictures when I was out with my mom.
You've had a lot of top experiences as a pro including the Olympics and World Cup. What was the most exhilarating experience and the most discouraging experience you've had so far?
Ahh…there are so many high moments. First off, just making the squad was a dream come true, and getting my first cap is definitely so memorable. But I would have to say the Olympics by far. It was so crazy, filled with so many highs and lows. First just to make it to the semis, then the drama in that game versus the U.S., then to top it off with that down-to-the-last-second win against France for the bronze (medal)! It was the most thrilling, emotional, wild, craziest ride I've ever been a part of and nothing I'll ever forget!
The lowest points of my career would have to be when I blew my knee out and losing in the quarter finals of the World Cup in Canada. I have lived every dream and I couldn't be more proud of all I have accomplished with my amazing teammates.
You started your own company, Fit As A Pro. Can you give us a brief overview?  How has the overall process been as well as some of the biggest challenges?
My business partner Liliana Kligman and I started the business four years ago on a movie set of all places, and it's been an amazing ride. We have four DVDs on iTunes, Google Play, and Amazon, numerous collaborations, as well as a TV show. We are currently working on a clothing line and merchandise so we are really excited. So many great things are coming to the fans!
The overall process has been filled with highs and lows like any business, but it has grown so much and we couldn't be happier with the direction it is going. No business is easy, you just need to have an incredible team that understands the vision!
We noticed your company logo has a sort of EA Sports or gaming look and feel to it. Was that a coincidence or deliberate?
I guess I never thought about it until you just said that (laughs). I just told the designer I wanted something that stood out. I love bright colors and I wanted a punch and they delivered! And I love that you think it looks like EA since they now have women in the game! Make sure to check out Team Canada (wink wink)!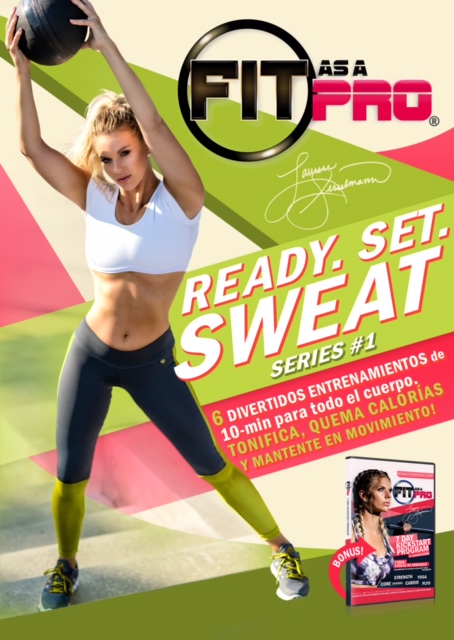 You mentioned you're currently single. Describe your perfect date so that these potential prospects out here can take some notes!
So my ideal man is definitely a great family man, has good strong faith, loves to laugh and go on adventures and loves sports. My ideal date would be a sporting event (I love all sports), and a romantic dinner (this girl loves to eat) full of lots of laughter and great conversation…and maybe a movie (I love movies). I'm an easy date!
Follow Lauren Sesselmann on Instagram and her company, Fit As a Pro.