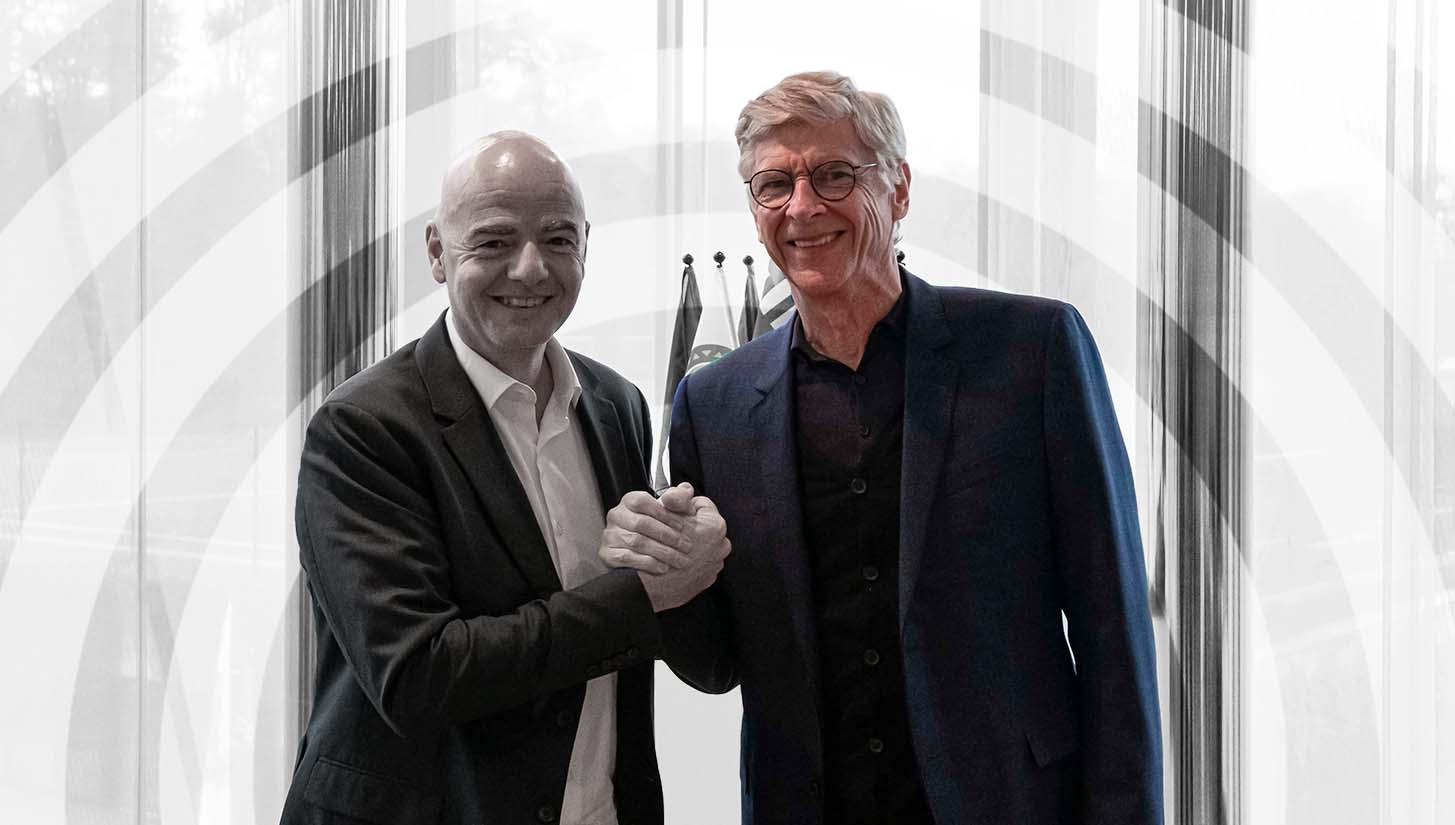 Arsène Wenger may have been nearly universally beloved as a manager, but his approval rating has drastically lowered since his shift to the FIFA front office. 
In football, perhaps the most bitter pill to swallow is that at the very top, there are few — if any — "good guys."
If the past decade has taught us anything about global football, it is not that many of the sport's governing institution boardrooms are filled with short-sighted and corrupted individuals, almost all of which are men. We've already known that for some time.
It is that the institutions themselves are so removed from reality that even well-intentioned people, often with a track record of enacting meaningful changes on the game, are not beyond the influence of the powers that be. That is most true in the case of FIFA. It has become so gargantuan in its reach and power that it operates between the blurred lines of a multinational corporation and a political superpower. It purports to be neither of those things, when in fact, it is both.
As a result, even progressive roles within FIFA have become a poisoned chalice.
When Arsène Wenger was approached by various institutions following the end of his managerial career in 2018, it was a pivot that made sense. If anyone could sort out the mess in this sport's governing organizations, it would be the man who transformed English football in daring and exciting ways. He was courted by both UEFA and FIFA, assuming the role of chief of global football development at the latter in 2019.
The trade-off was simple enough. Wenger's technical expertise and longstanding reputation for innovation gave a credible face to an organization crying out for change.
However, the man responsible for dragging the old English game into the 21st century with forward-thinking and radical ideas about preparation, professionalism, and tactics had, it seems, forgotten the previous five decades he spent in the sport.
The prawn sandwiches, champagne receptions, and plush conference rooms of the FIFA headquarters, tucked away in a green, postcard-perfect outskirt of Zurich, is the promise of a life far too intoxicating to refuse. It's a sort of nothing place, in which the delusions of grandeur concocted by Wenger in recent years will have been roundly applauded.
Supporting ideas like a biennial World Cup, for example, were some of Wenger's early classics in his new role. "We don't have to be scared," he said. "The reluctance [to shift towards hosting a World Cup every two years] is basically emotional."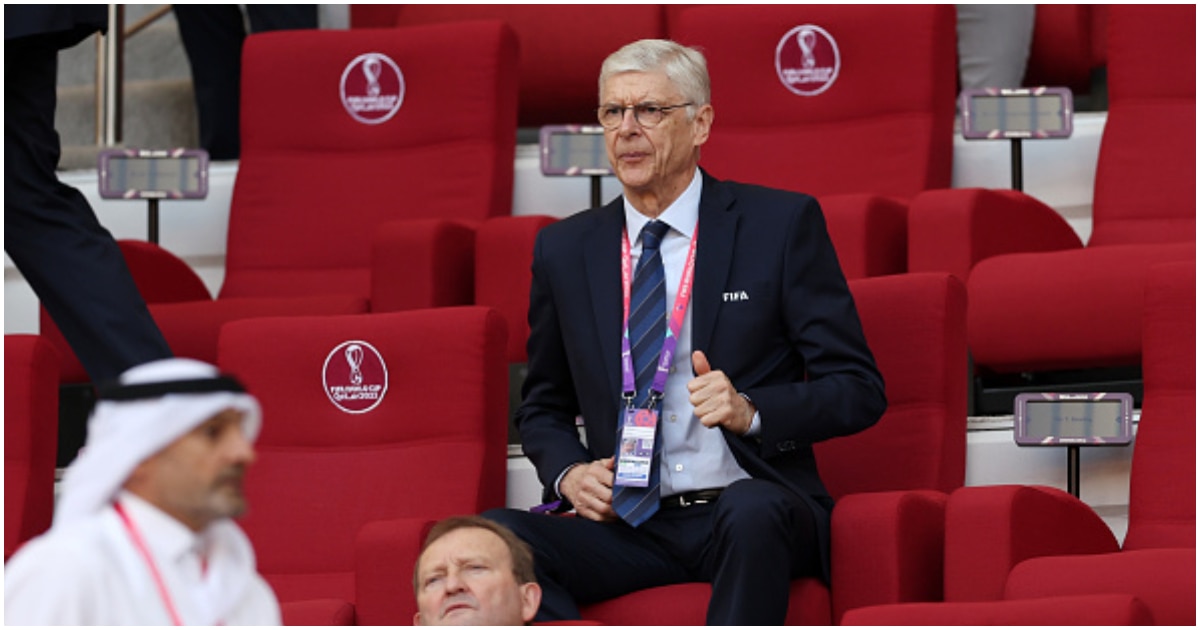 The idea, which FIFA President and Wenger's new chum Gianni Infantino is said to have proposed, comes as part of FIFA's attempt to recalibrate the football calendar beyond 2024. This World Cup, for all its shortcomings off the pitch, will be the final version containing 32 teams, with the expansion to 48 set in motion for 2026. The format of those 48 teams is unclear, but Wenger will have an integral role in visualizing and delivering these changes.
And while he reverts to empty platitudes about "democratizing" the game, the real winners are FIFA's commercial partners. When Wenger initially sounded out the idea of a World Cup every two years, it was estimated that an additional £3.3 billion would be generated as a result. But a more damning figure, put forward by the World Leagues Forum, suggested that it would cost domestic leagues around the world, including those in UEFA, around £6.8 billion in lost TV deals and broadcasting rights over a four-year period.
One of Wenger's lesser-known roles at FIFA is as chairman of an executive committee that conducts technical analysis of FIFA tournaments, reviewing and giving feedback to take into the next tournament. What will his analysis of this tournament be? Well, he's already hinted that there could be more just like it: "We can see it with this edition in Qatar, a World Cup in the winter works," he said.
Yes, it might well democratize elements of the game, giving other countries the opportunity to host the biggest event in the world. But at what cost? In an increasingly hectic footballing calendar, how on earth are we expected to account for an extra World Cup, at completely different times of the year? And what of the welfare of the players? The physical and psychological upheaval of a constantly-shifting season will eventually grind them into specs of dust, which ultimately sacrifices the quality of play.
It's difficult to make an argument that the "this is great, we want more of it, all the time" attitude to which Wenger and Infantino appear to be pitching is motivated by anything other than a misguided and out-of-touch view of the game. How would Wenger the manager feel about these changes?
But the most troubling element to Wenger's pivot is not the incessant and annoying desire to meddle with the football calendar, nor his confusing approach to the offside rule. It's his abandonment of the sort of decency that he was previously known for.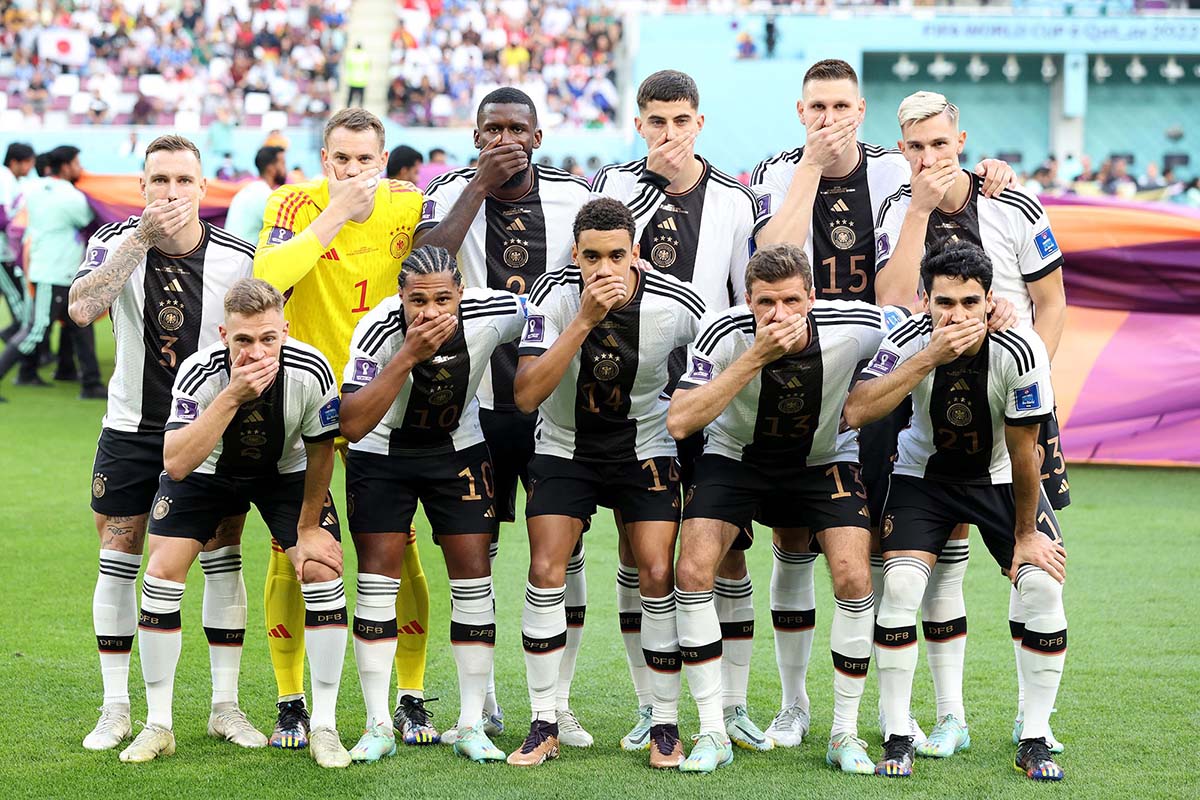 His suggestion last week, that Germany's disappointing performance at the World Cup was because they didn't have "the mindset to focus on competition, and not the political demonstrations," was the latest in a series of clangers that demonstrate, above all, his fall from grace.
It signified that he is willing to not only echo the FIFA rhetoric: "stick to football," but that he is happy to carry the responsibility for being one of FIFA's foremost critics of those who do not. As a manager, he was an innovator, thumbing his nose at the status quo and, in many ways, rebelling with genuine intent. But that spark appears to have died off.
One can only imagine how an ex-player of Wenger would've felt hearing his words last week. FIFA brought him in to revolutionize the game, and he is doing exactly that. In all the wrong ways.