Representing the tiny nation of Luxembourg, Sven Fielitz has become internationally known thanks to his superb talent in both freestyle and video editing. In addition to competing at the highest level at events like Super Ball and Red Bull Street Style, Fielitz often captures official highlight videos for these competitions, an endeavor that requires the utmost dedication and skill.  
There's no denying that the visual dynamics of freestyle football and the imaginative use of videography go together hand in hand, and the possibilities within both realms are infinite.
Luxembourg's Sven Fielitz has been a fantastic advocate for both of these avenues, having competed at the highest level while also producing some of freestyle's most beautiful videos. His mix of stylish skills and beautiful content has captivated an audience of freestylers and non-freestylers alike.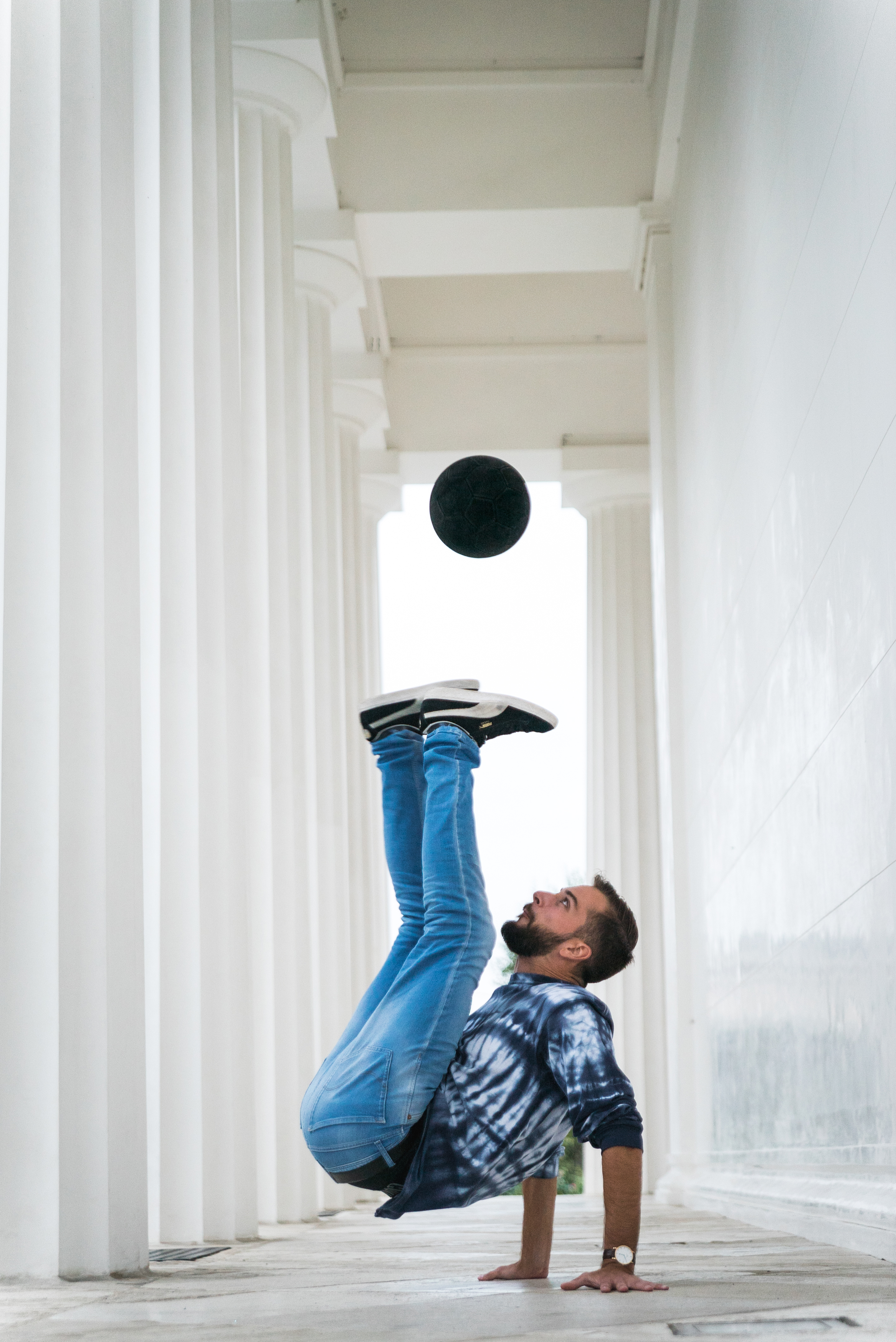 Despite not being able to specifically remember what was the first freestyle video he saw, his freestyle journey quite possibly begun when coming across the iconic Nike "Joga Bonito", "Stickman", and "Cage" commercials in the mid-2000s.
Shortly before beginning to practice his own ball skills, Fielitz also came across some "real freestylers" in the form of Steve Elias and Palle after seeing the "chain" concept online, in which people would receive the ball from one side of the screen and pass it onto the other after doing some tricks. Additionally, Fielitz was a part of the Beyond Football Forums, where he discovered freestyle OGs like Matte Linder, Lindroth, Timo, Nam the Man and many more.
Fielitz hails from the tiny country of Luxembourg, a place where you can supposedly drive from the country's most northern point to the most southern point in around an hour-and-a-half, even with traffic. Given the small size, for a long time Fielitz was the only freestyler in the country, something which many would find frustrating at times.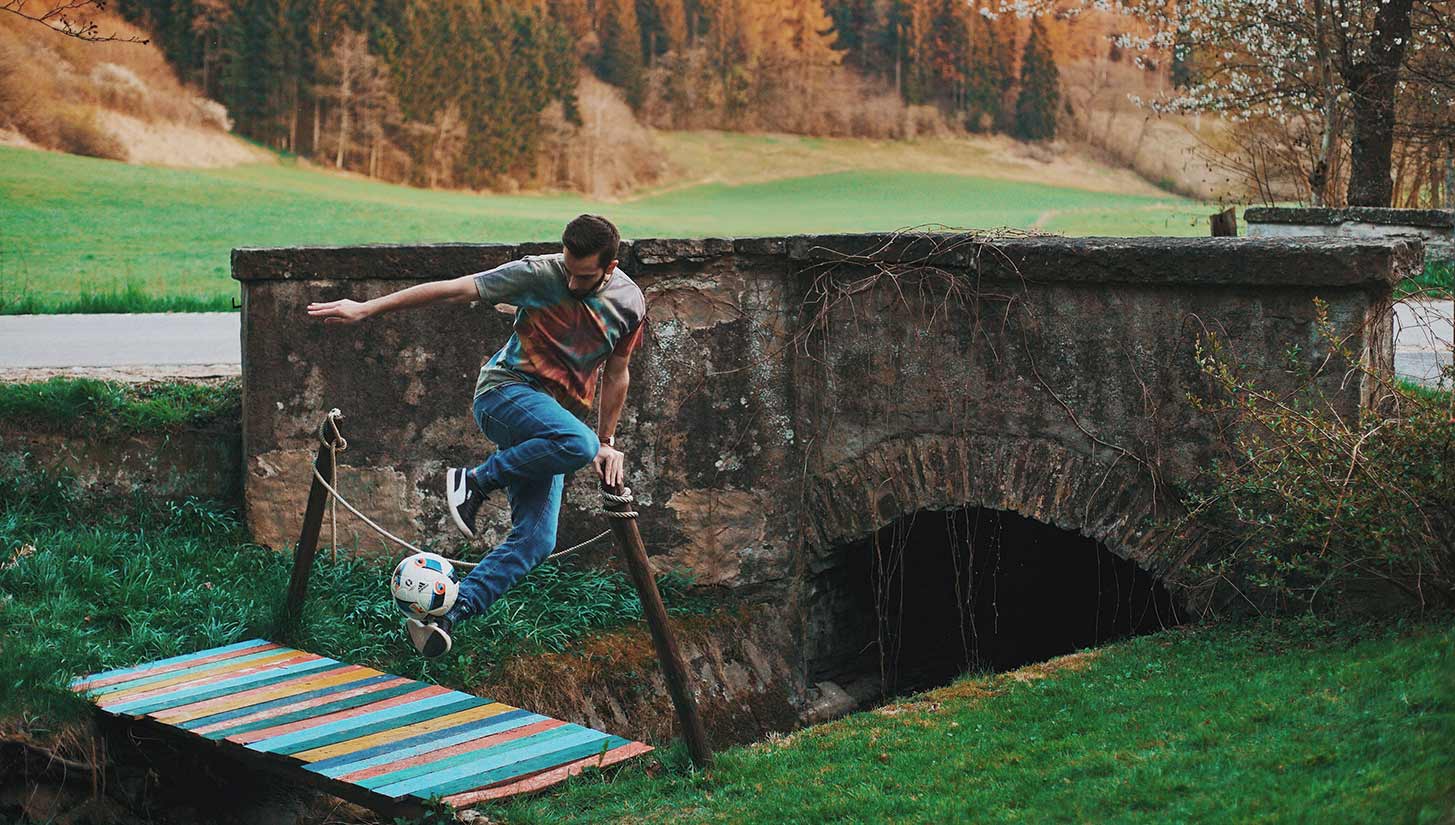 "In the beginning, I always used to practice alone," Fielitz said. "It didn't bother me because I used to be a very shy individual, which slowly faded away the more often I performed and did shows. After a few years of training, I met two or three other guys who were a bit younger than me and practiced a bit of freestyle football as well. However, they didn't stick around for that long or their motivation to train was limited. Nobody took it as seriously as I did."
As Fielitz was given the opportunity to practice with others more often, the solo training became increasingly lonesome, as he longed to have a training parter in which he could occasionally share his passion for the sport with.
However, being the only major freestyler (and a pretty darn good one) has also had its advantages for Fielitz as well, particularly within freestyle's commercial side.
"Being the only football freestyler in Luxembourg, I had some kind of monopoly for doing shows," Fielitz said. "I'm not sure if it's the same in other countries, but Luxembourg is not very good in sports, in general, just due to the size of the population. Nobody would ever hire a freestyler from abroad if we had someone in our own country performing at a high level. So I never had to struggle with rivalry to get shows in Luxembourg because everybody came to me anyway."
Nowadays, the freestyle community has developed slowly and steadily in the country. Fielitz sees himself as a mentor to younger freestylers such as Mohamed Mazghi and Oliver Hannibal. He will take them to competitions and try to organize meets regularly, for without a next generation he fears that freestyle in Luxembourg may die out.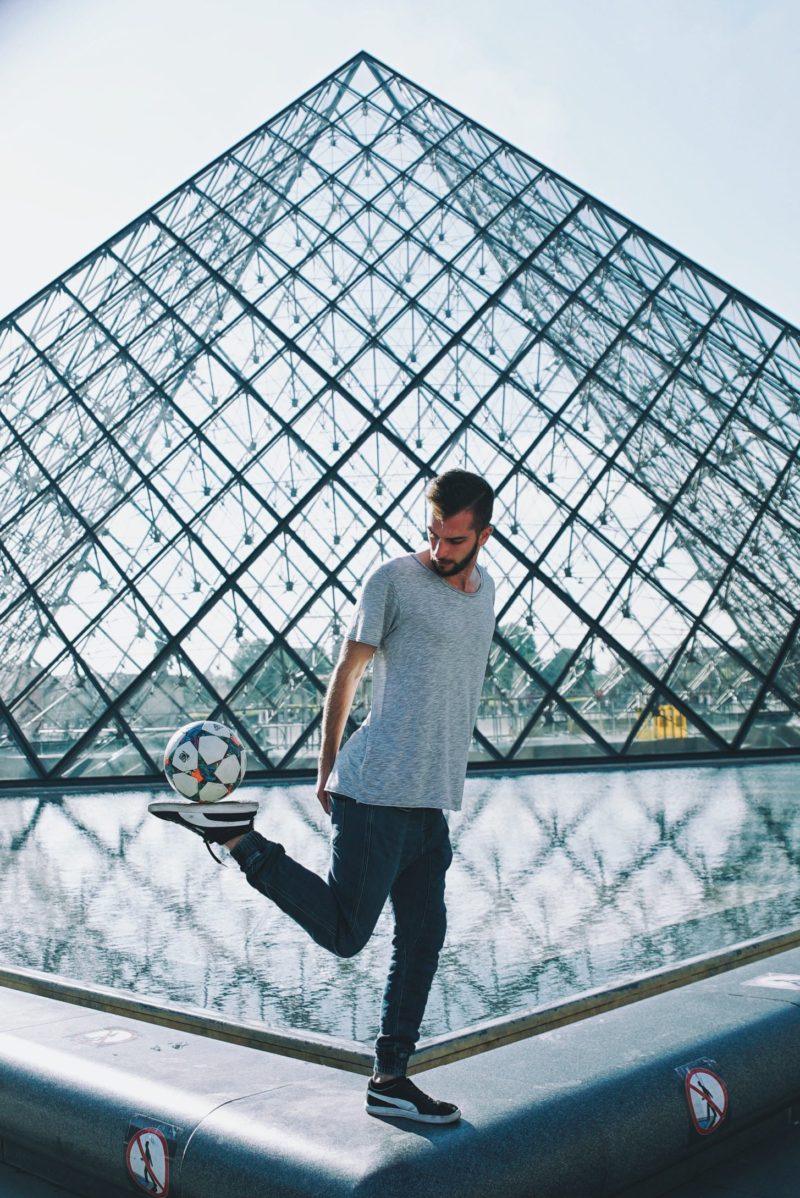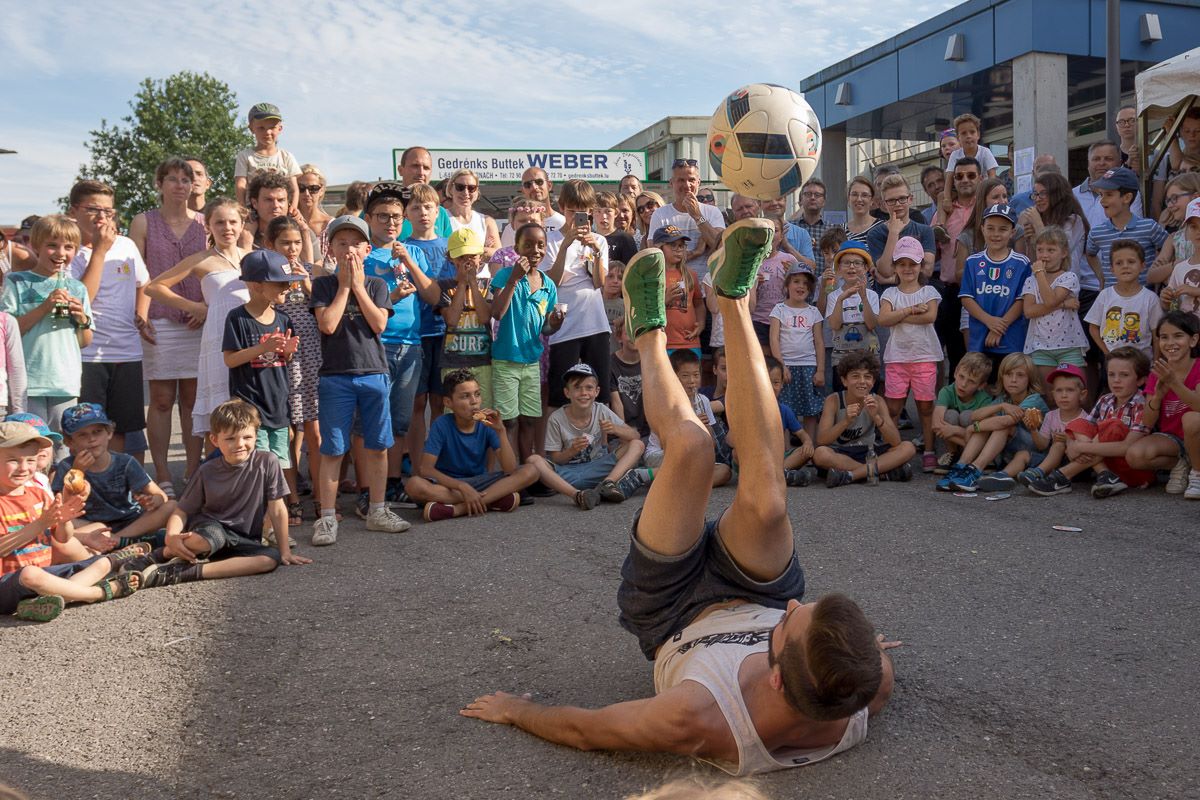 With its rich history of expanding and reconstructing castle structures combined with its picturesque landscapes, Luxembourg really is a photographer's paradise, boasting some of Europe's most "Instagrammable" locations — many of which Fielitz has definitely utilized over the years on his eye-catching Instagram.
With a blend of old walls and modern architecture, Luxembourg City is registered on the UNESCO world heritage list and is a must-see for all travelers, and Fielitz himself describes it as having a "fairytale" look and atmosphere to it.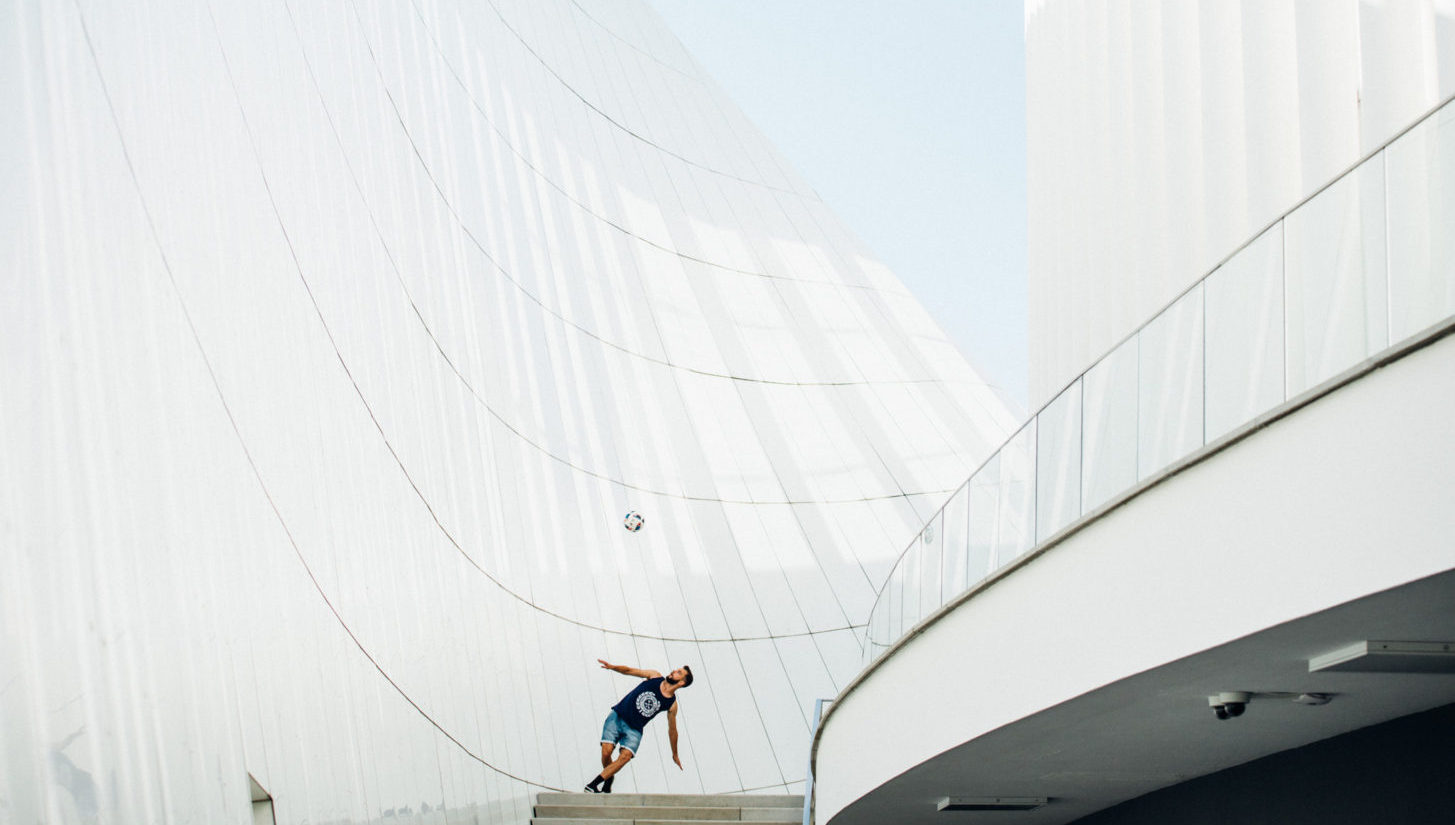 But despite an array of stunning photos and awesome videos, it has always been quality over quantity for Fielitz, who easily stands out from the onslaught of today's generic freestyle football posts rather than adding to them.
"I used to put a lot more care into social media, especially last year," Fielitz said. "I never was a daily poster though, I don't want to annoy people with boastful posts about myself. I do know and understand that taking care of your social media accounts can have positive effects on your career as a freestyler, however people who post every day and have a social media manager for their private account (not referring to brand pages or sites like "I Am a Freestyler") just comes across as insincere."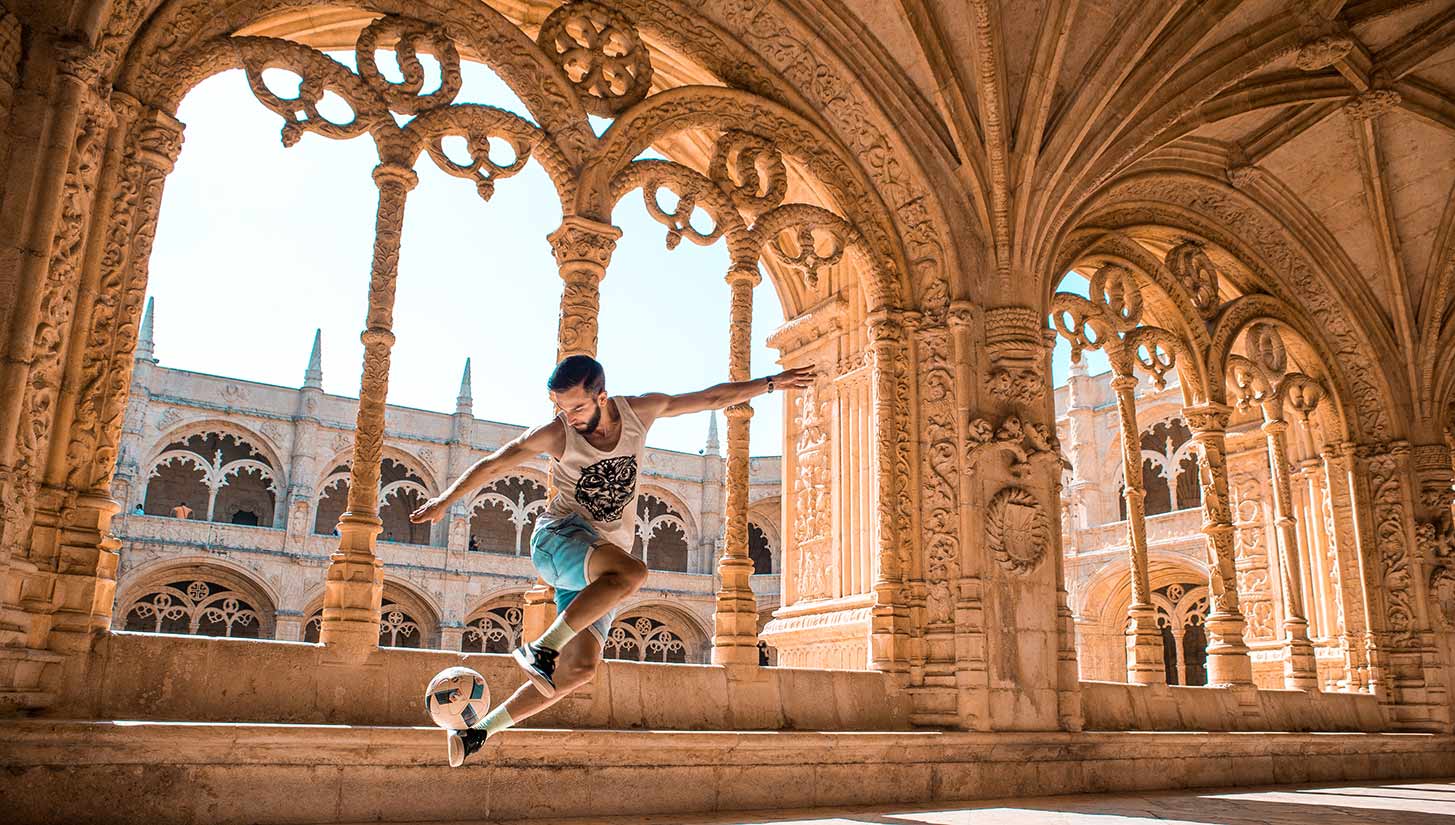 Though his social media skills are solid, his outstanding filmmaking and video production is where he flourishes most. After three-and-a-half years of studying film and television, specializing in post production, at the University of Munich, it's fair to say Fielitz is something of an expert in this field with an abundance of experience. If anyone ever asks what freestyle football is, it is recommended you just show one of his master pieces.
A self-dubbed perfectionist, Fielitz has been at the forefront of filming and editing the official Super Ball trailer over the past few years, which is then unveiled on the final day of the competition. In combination with also competing in the battles himself, he does admit his filmmaking responsibilities altogether can deter from his enjoyment of the event as a whole.
"There's mixed feelings to this aspect," says Fielitz. "I've never experienced Super Ball in a raw, unfiltered way due to the fact that I'm always running around with a camera, filming footage for multiple videos I plan on doing. I've always wanted to fully enjoy the battles, challenge or the routines without having to worry about getting it on camera. It does indeed deter from my enjoyment of the competitions themselves, however I find joy in filming as well and I have realized I can't have both."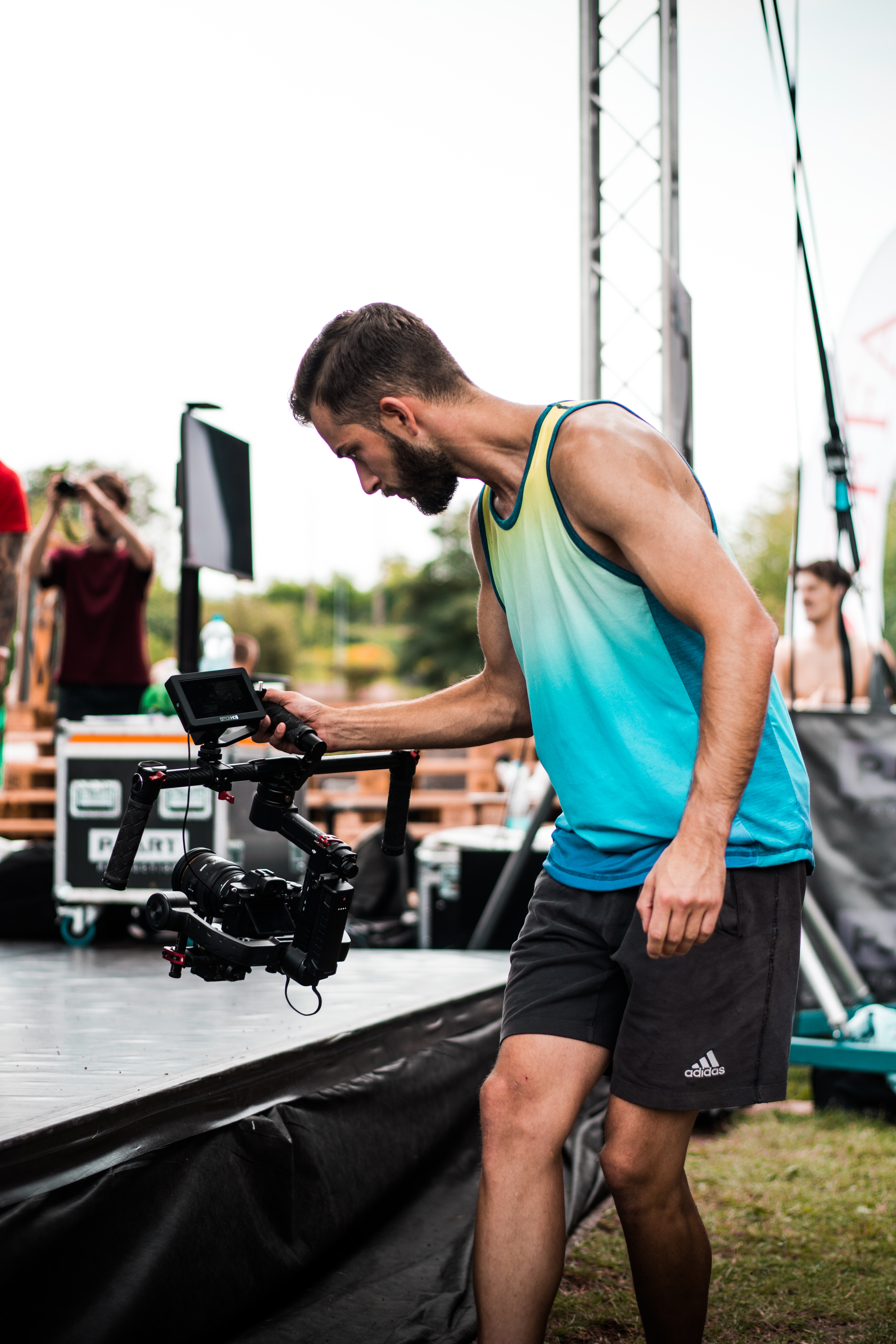 But even if he has to witness all the action through a camera lens, Fielitz insists that the feedback he gets afterwards makes everything worth it. Last year, on the day of the Super Ball finals, many had flocked to the Jan Palach Square with burning anticipation to witness the championship battles unfold. Before any of the festivities begun, Fielitz's trailer video  — which he had stayed up until 6 a.m. to finish editing — came on the screen, eliciting a string of "oohs" and "aahs" from the crowd. Surreal moments like these are fitting rewards for Fielitz's hard work.
But it's not just the filming for competitions such as Super Ball and most recently Panther Ball, that have resulted in long nights of non-stop editing. One series in particular which was a huge hit with freestylers was the "This Is Freestyle" videos, which captured all the ambition and imagination from freestylers across the globe.
An amazing source of motivation each month, the best clips from around the world (no pun intended) were hand-picked and edited into a mind-blowing montage courtesy of the Tekneek YouTube Channel. Unlike some big Facebook pages' attempts at weekly compilations or similar, you knew you were really getting the best clips of the month chosen by someone who truly understood freestyle. However, Fielitz has revealed that he will no longer be continuing with this series due to the time and lengths it took to produce these videos on a monthly basis up to those high standards.
From sifting through a mountain of freestyle clips to downloading them, trimming them, editing to fit a song, and uploading, it was a tedious and time-consuming project, even with the help of fellow freestyler/filmmaker in Jannis Gasser.
It goes without question that Fielitz has put in a lot of hours of hard work into his two main passions of freestyle and filmmaking. Not that he's being made to give up either of them any time soon, but he said that if he was forced to choose, it would be impossible to pick one over the other.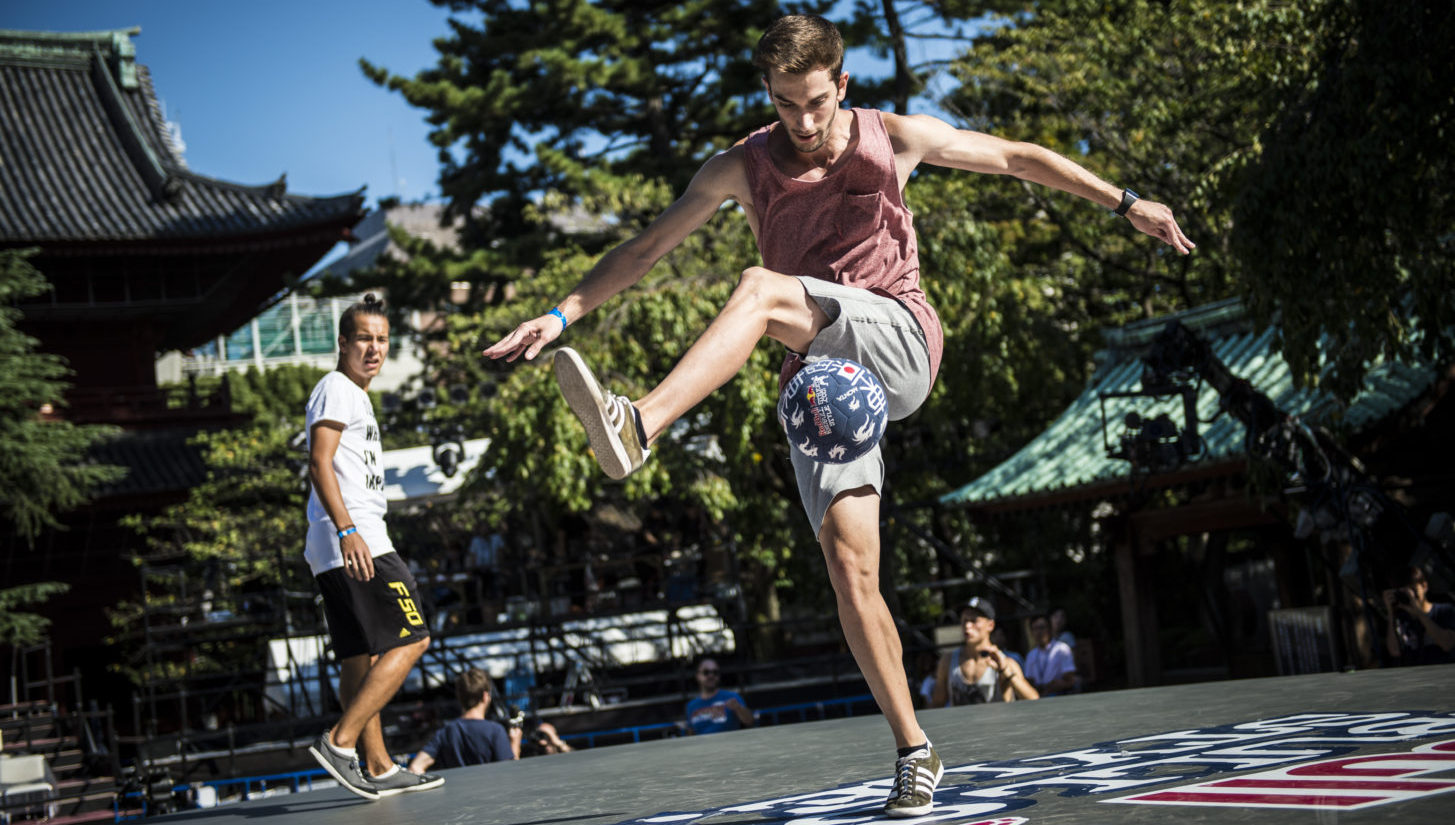 Combining the two together has enabled the 26-year-old to have some amazing experiences such as meeting Ronaldinho, someone who inspired him to freestyle in the first place, to representing Luxembourg at the 2013 Red Bull Street Style World Finals in Tokyo — a destination long on his bucket list.
From these kind of experiences he's also made the effort to capture in fine detail and create amazing videos from his subjective experience that freestylers will resonate heavily with. "The Freestyler's Journey" is a fine example of this and one of Fielitz's own highlights for what it represents freestyle to him personally.
In terms of freestyle, not many can say they have created their own trick, but Fielitz is certainly in that category for his awesome-looking Sven Around The World.
"I actually have very little memory of how I came up with this trick," Fielitz said. "I was already quite good at the trick Magellan, I think it looks stylish and powerful at the same time, that must be why I adopted it into my repertoire. Also I was using 360 ATW in my combos a lot so I guess the logical thing to do was to combine the two. I knew it was a new trick but 'bragging' about a new trick or naming it after yourself wasn't as common or popular as it is today. It was only after about two years that Munck from Denmark asked me something about Sven Around The World. I asked him, 'What trick do you mean?' and learned that people were referring to it in that way. Of course I was happy to hear that!"
While he may not have any specific plans and goals for the future, we can be sure he will be continuing to carry out his two passions still to the fullest. Deemed by himself as his way of giving back to the freestyle community, we can expect many more incredible videos from Fielitz in the not too distant future, as well as the upcoming freestyle competition he is organizing in his native Luxembourg.
For more of Sven's freestyle and highlight videos, be sure to follow him on Instagram and subscribe to the Tekneek YouTube Channel.