It was an event of firsts at the Epic Skills freestyle and street football competition, whether it be the first international freestyle tournament to hit Luxembourg or the first competition to use the WFFA's new judging system. Won by Dutch phenom Jesse Marlet, the tournament proved to be first-class throughout, thanks to the work of event organizer Sven Fielitz.
As we are moving into the heart of the summer, we have already seen an influx of national freestyle football championships taking place, especially with qualifying spots for the 2018 Red Bull Street Style World Finals up for grabs.
But aside from the energy drinks and national pride at stake with those tournaments, let us pay tribute to those alternative contests featuring international lineups for no other reason than — why the heck not?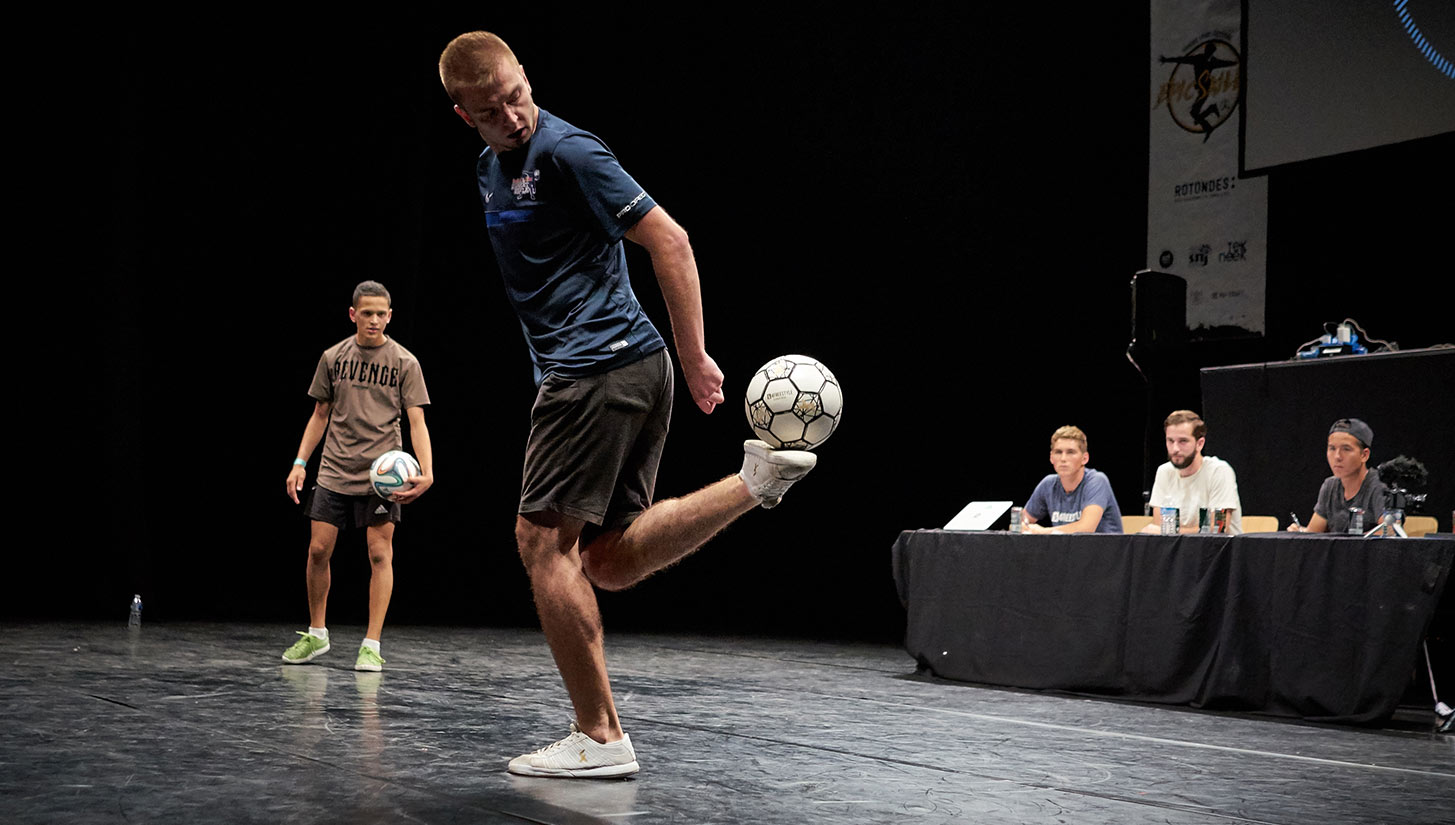 Casting our attention to the tiny country of Luxembourg, the Epic Skills tournament was the country's first-ever freestyle football competition, made possible by one of freestyle's most prevalent figures, Sven Fielitz.
One of the things that really set aside this competition from others is of course the location. Held in scenic Luxembourg City, the tournament, like many others nowadays, was more than a group of freestylers warming up, busting out some skills, and shortly going home — it was an experience of its own. Participants took in some of Luxembourg's many stunning landscapes and architecture, only adding to the overall magnitude of the event.
As for the tournament itself, it played host to an absolute wealth of European talent. It featured a mix of both invited players, while also being open to anyone else to compete. The setup was made even more fantastic by a judging panel consisting of PWG, Erlend Fagerli, and Fielitz himself. And for the icing on the cake, the always enthusiastic and energetic Lorenzo Pinciroli was on the mic helping to bring it all together.
The two-day event concluded with a street football tournament, which was also an international display of incredible skills and tekkers.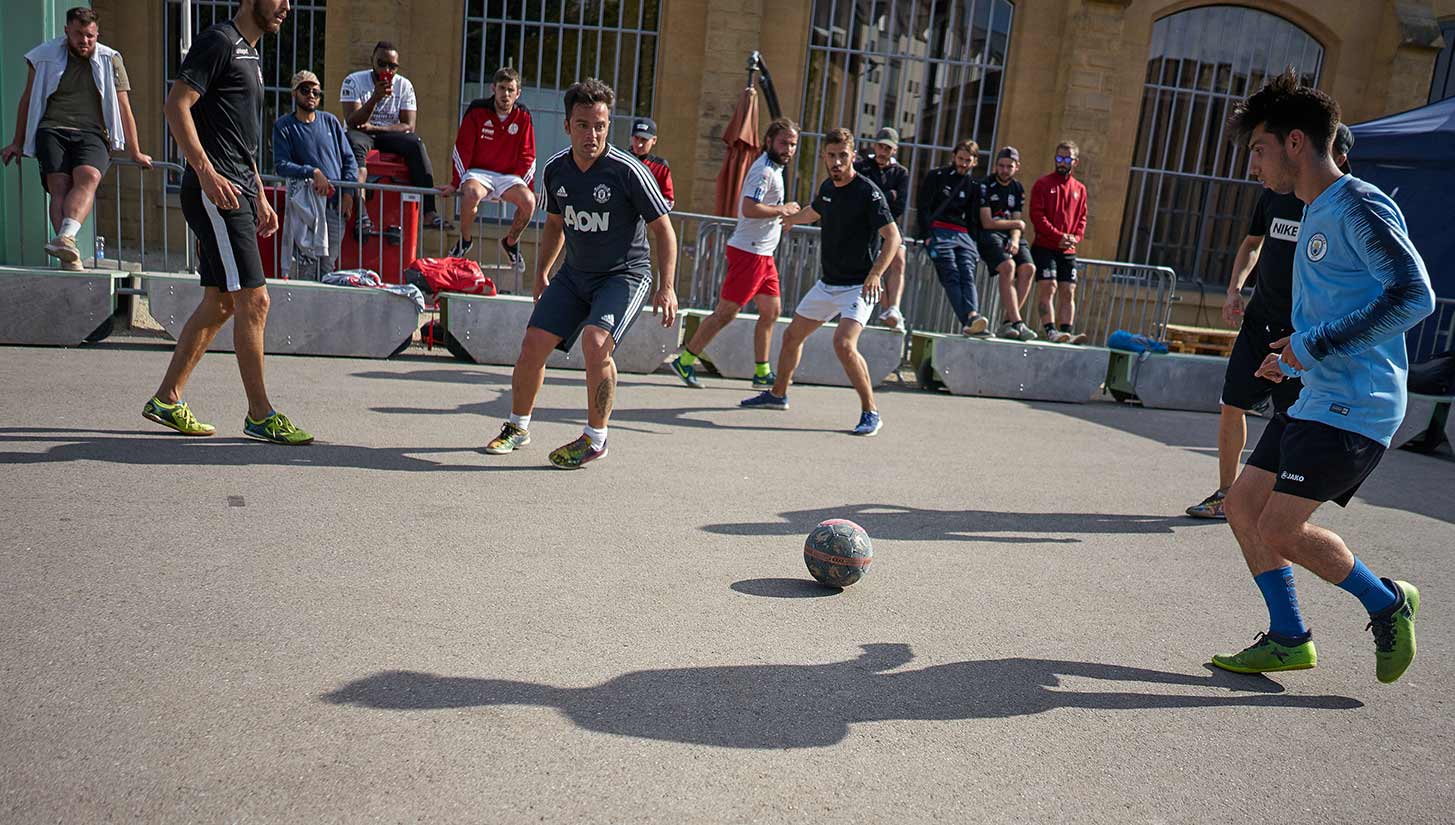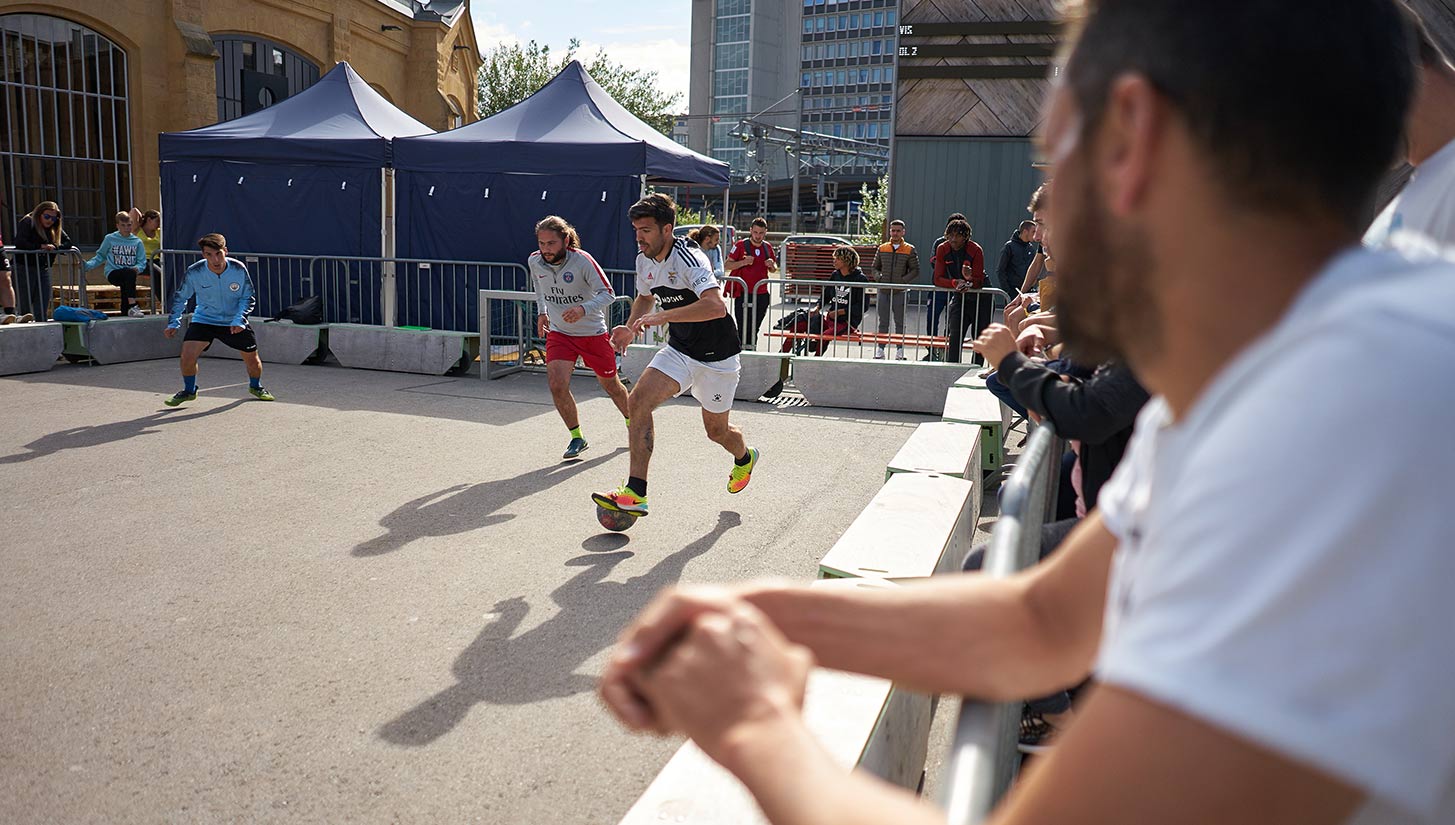 From the 30 total freestyle participants (three of whom were from Luxembourg), it was rising star Jesse Marlet of The Netherlands who took the first place trophy, beating Mikolaj (Poland) in the final. Meanwhile in the third place playoff, a battle of flow saw Mathieu Pierron of France overcome Poland's Kalaputa to snag the final podium spot.
A really important feature to note was that the Epic Skills competition had the honor of being the first freestyle tournament to trial the new WFFA judging system, one which also will be used at Super Ball 2018. The new system has each judge focused on one of five criteria — difficulty, all-around, originality, execution, and control. Judges will give a score on their specific criterion from 0-5, with the freestyler scoring the most points winning the battle.
While it may divide opinions, the first use of the new points system seemed to be relatively well-received. While there are many pros and cons that could be said about the system, it's great that freestylers will be able to receive a form of measurable feedback from judges that assesses a performance slightly more in-depth as to where a battle was perhaps won or lost.
"Winning this cup meant a lot to me because there were a lot of top freestylers competing," Marlet said. "I was really curious how the judging system would work out. Even though I won, I can still see criteria where I lost points compared to my opponents. I can take this as feedback and work on it for the next tournament."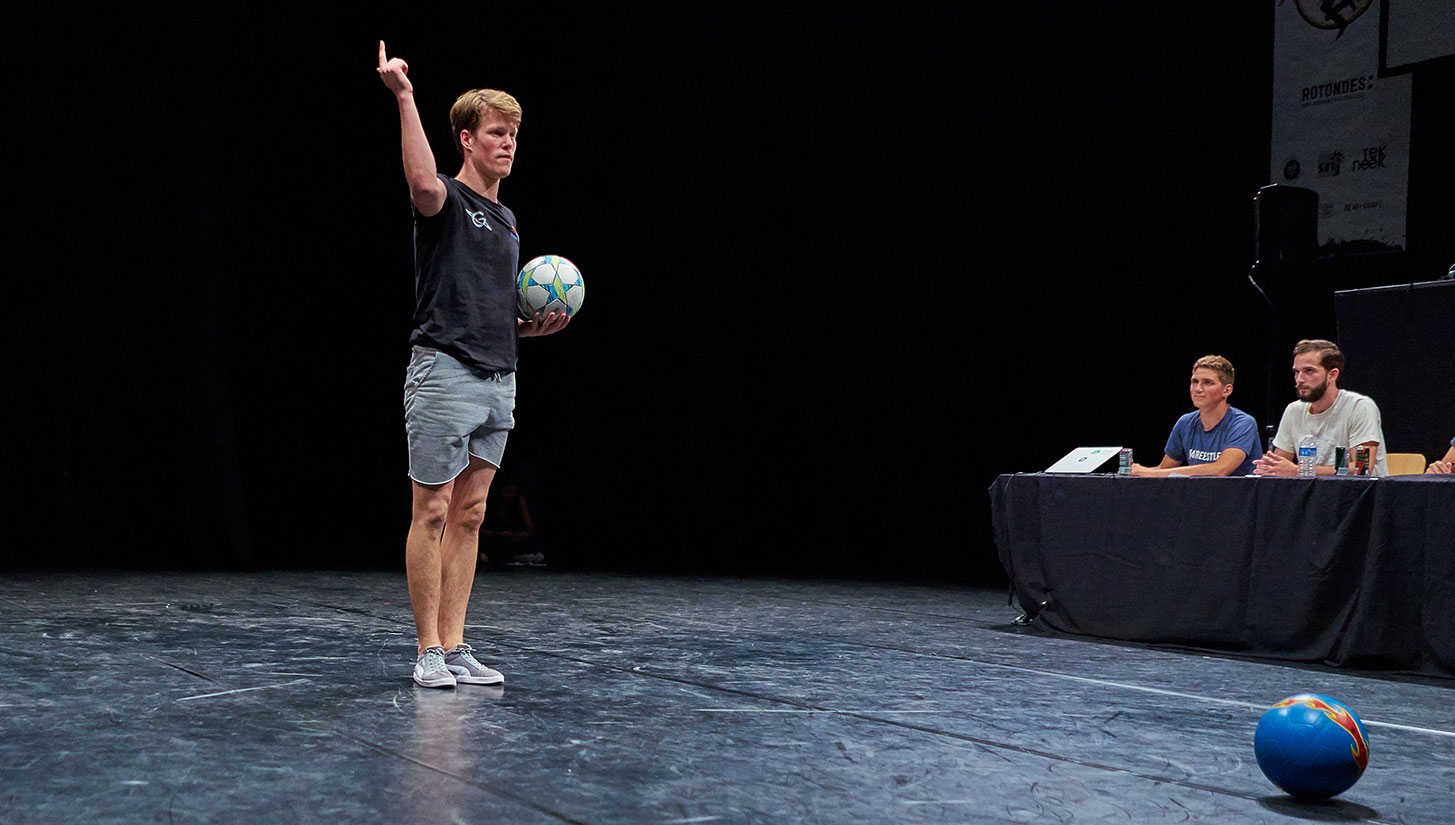 The competition also was a first for Fielitz not competing or filming the action first hand. Instead, he took a back seat role of judging and organizing the event, making sure everything ran like clockwork. Certainly not a one man show though, Fielitz was quick to thank all the necessary people for whom without, the event would not be possible.
"This new experience was really exciting and fun despite some hurdles along the way," Fielitz said. "However I would have never managed to make this happen without the help of Domenico and Adriel who were working day and night in order to make this event possible."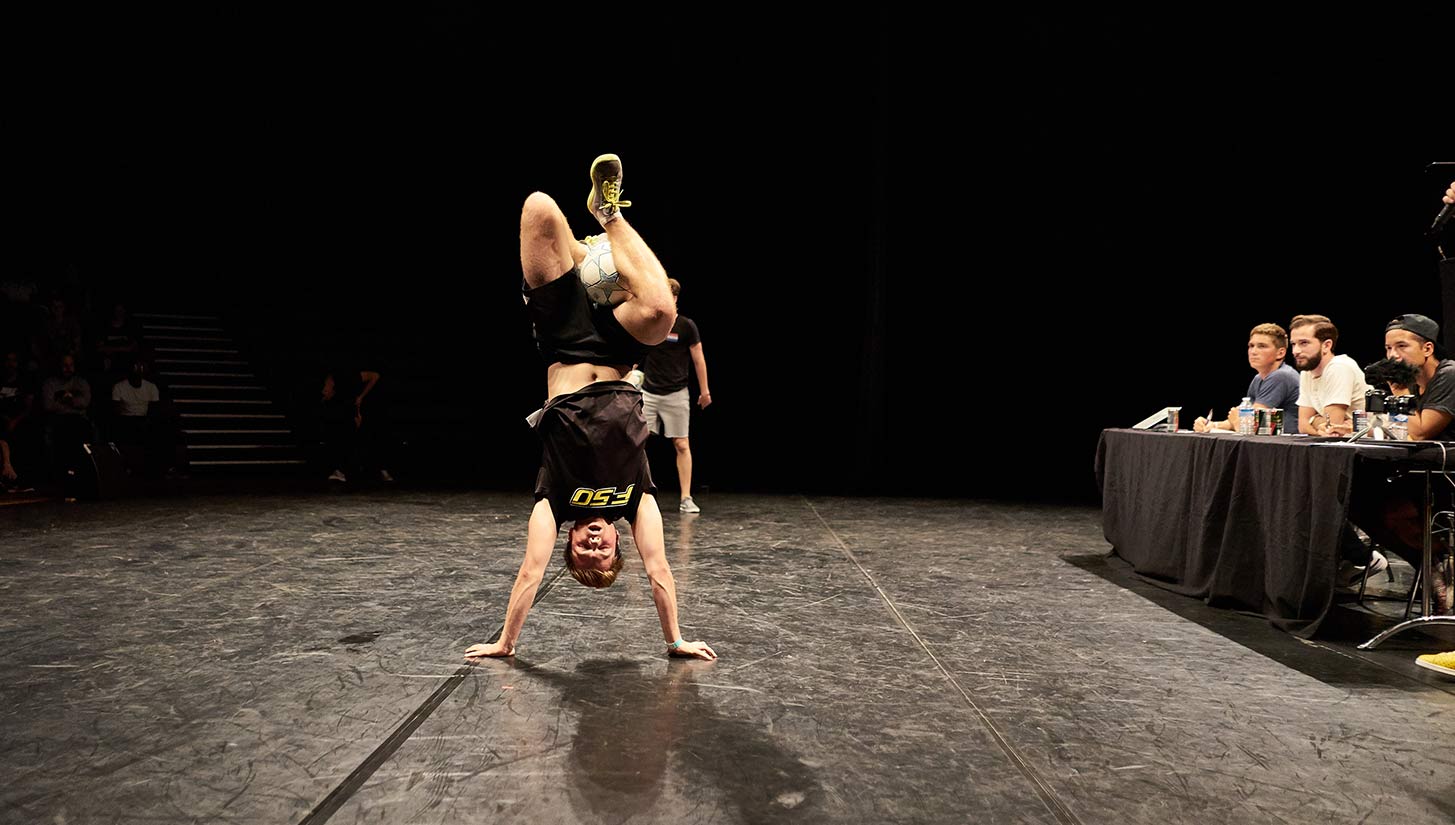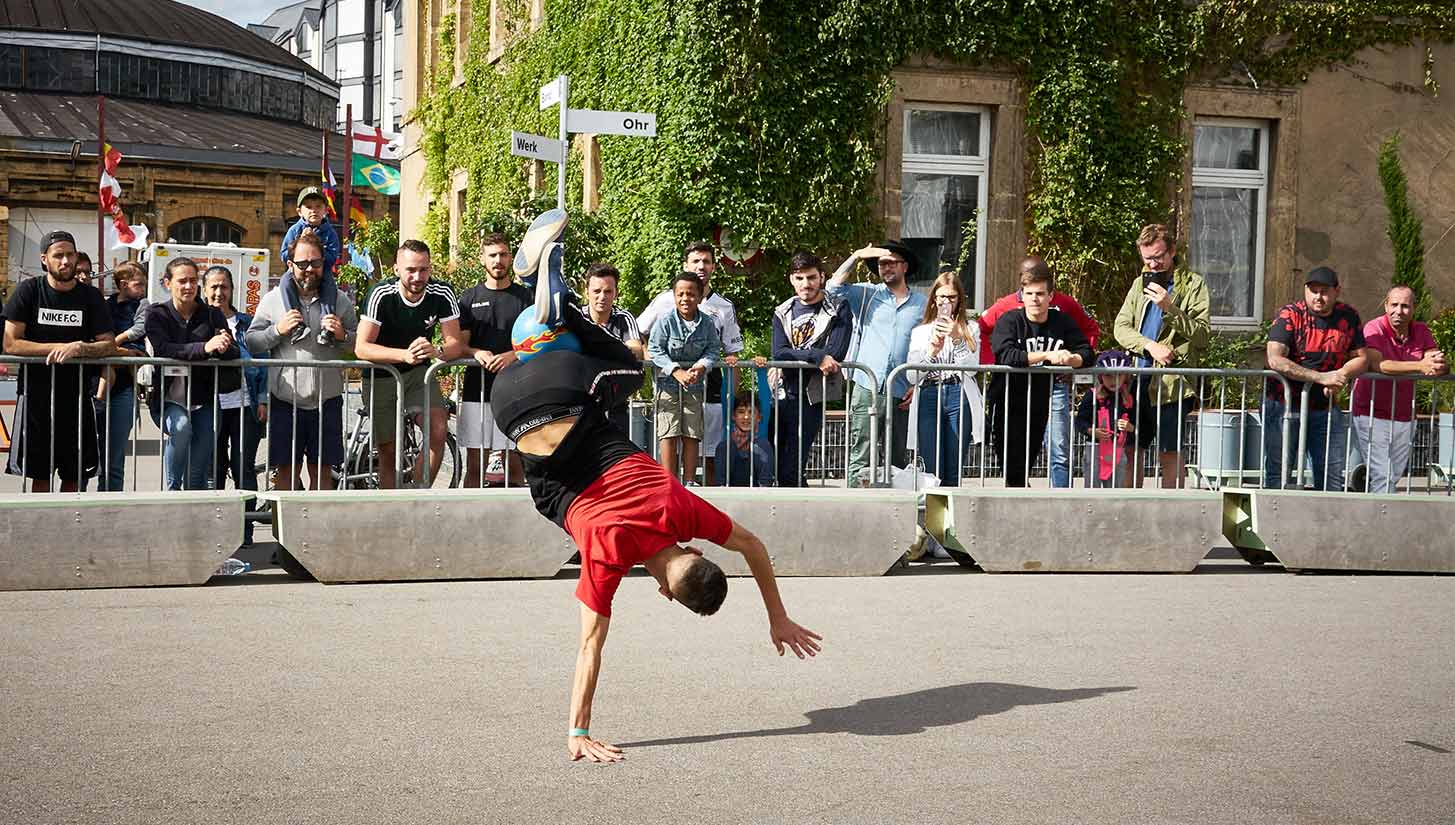 Fielitz also made sure to recognize the backstage staff, technical team, DJ, and of course the sponsors such as ball holder producer Kei Kraft, local streetwear brand Sentinel City, and SNJ (Service National de la Jeunesse) for their part in supplying prizes, something which is now seen as an essential part of making a freestyle competition of professional value.
Epic Skills was unique for numerous reasons, but most of all it shows how freestyle as a sport is developing. The opportunity is there for people to put their heads together to try and organize something pure for others with a bit of hard work, planning, and patience.