The most anticipated freestyle event of the year, Super Ball 2020 might've been smaller than previous installments, but it contained the same high-flying action and intense competition that we've come to expect from the World Open Finals in Prague. 
With all of the uncertainty caused by COVID-19, many of the world's biggest sporting events were put on hold or postponed. Super Ball, the biggest event on the freestyle football calendar, wasn't immune to this anxiety, as many wondered if the Open World Championships would be feasible this year.
But lo and behold, the big boss Lucaso managed to deliver once again against the odds to put together a one-of-a-kind tournament this year. Not even a global pandemic could stop Super Ball 2020.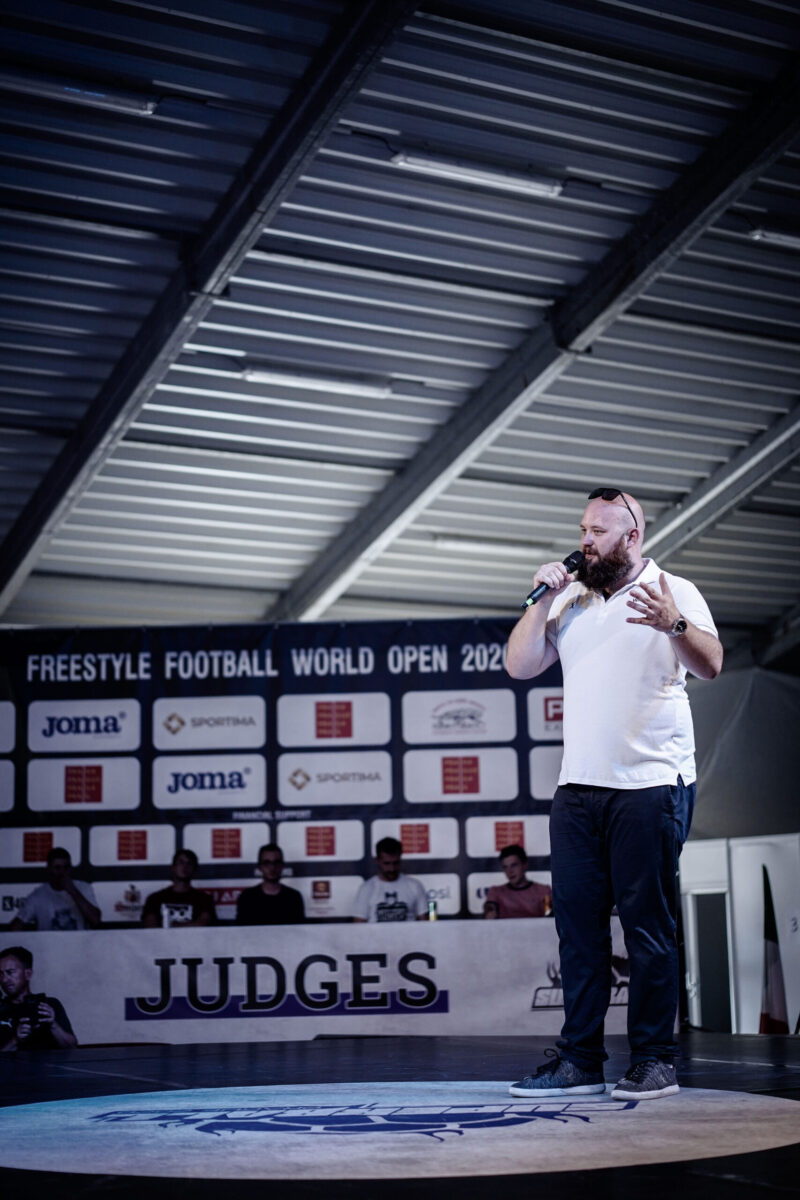 Now back in the jungle dystopia of Manchester and greatly missing picturesque Prague, one now has the time to reflect back on what was certainly one of the most special editions of the tournament to date.
The Turnout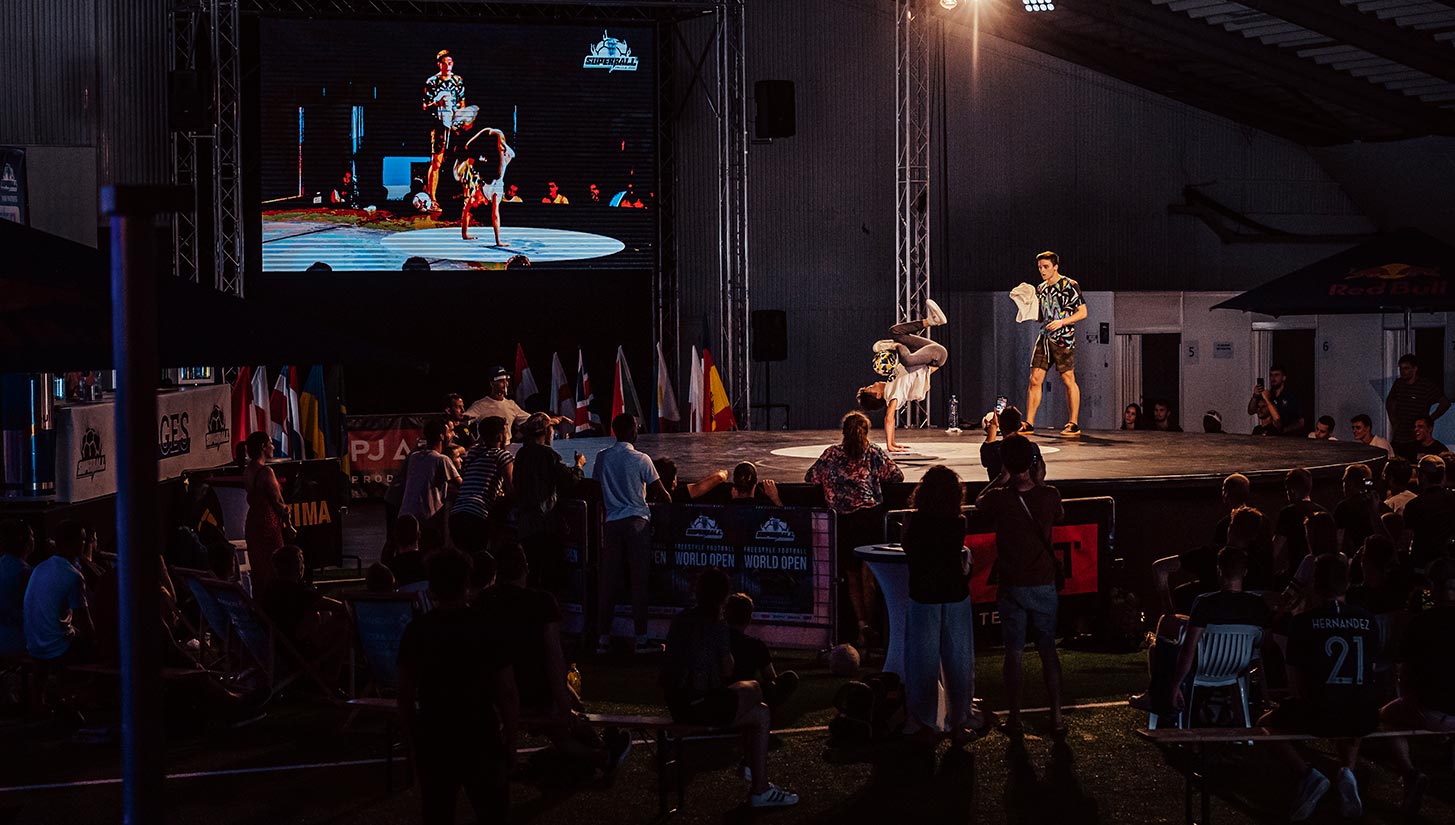 Obviously one of the most talked about aspects and trade-offs with this year's event was the sheer reduction of numbers in participants and attendees. Whether that be due to logistical reasons such as countries with travel bans in place, or the reluctance of attendees and participants to make the journey — the smaller scale was felt.
However, it didn't deter from the enjoyment. In some ways, the more intimate setting was less overwhelming than previous years, in which masses of freestylers made their annual pilgrimage to the Czech capital.
As for the competition itself, the fewer numbers resulted in an opportunity for some new faces to get deeper into the competition and have their moment in the spotlight. With only 40 males and five females competing this year, the intensity of the battles stayed high, but more importantly it also gave ample opportunity to have several battles over the course of the week. This serves as great experience for freestylers to get more practice on stage, regardless of ability level.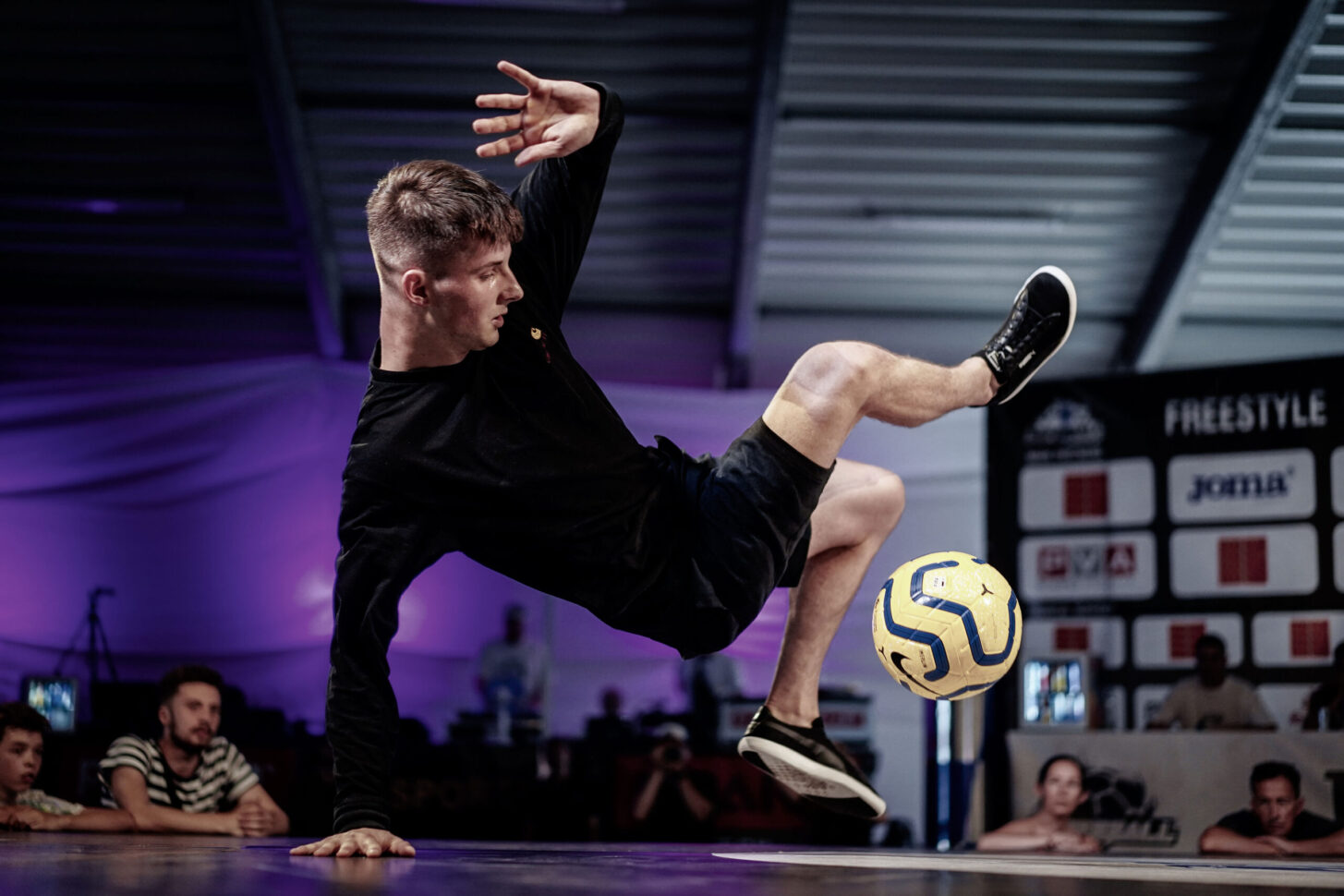 The Venue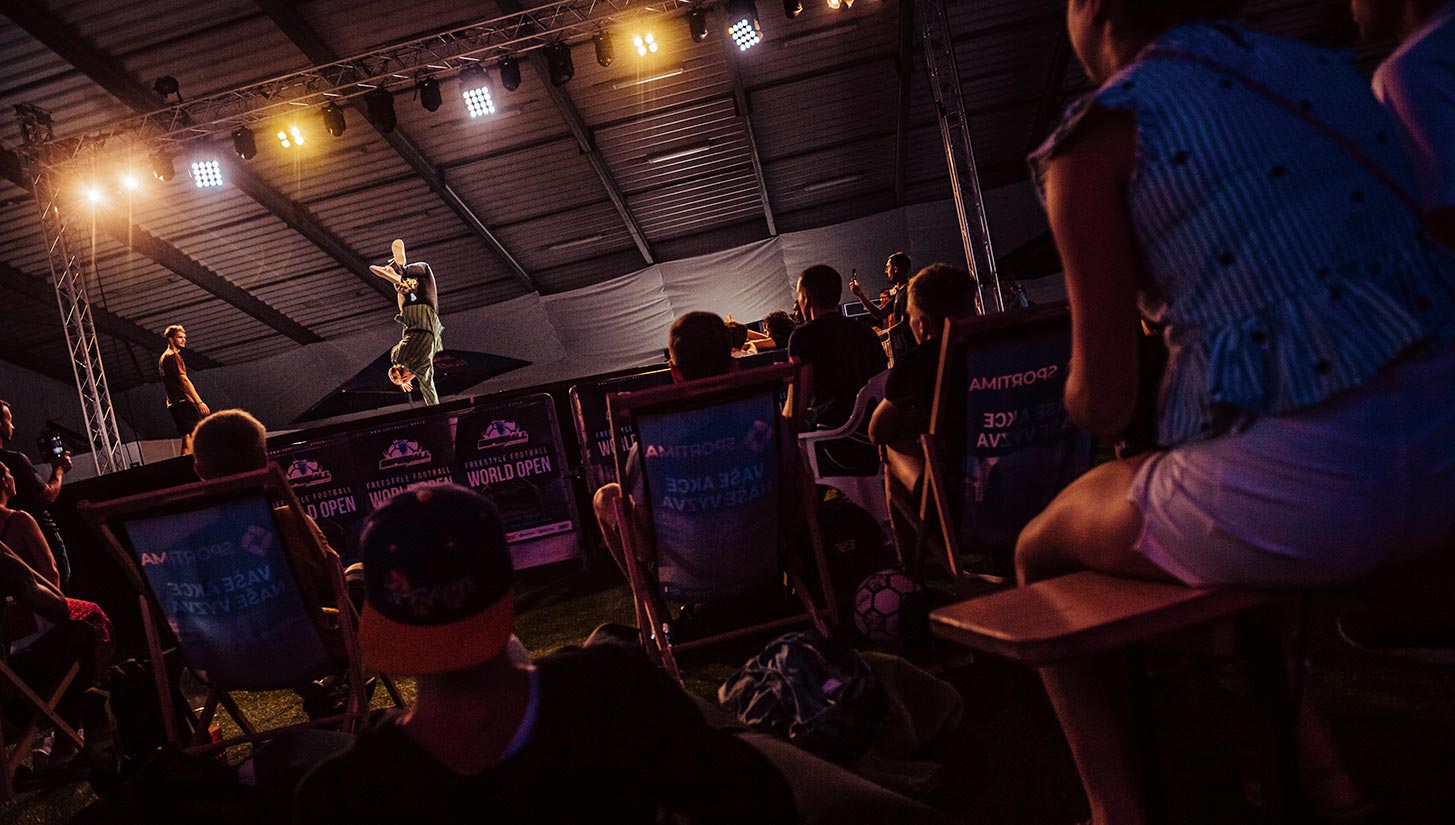 The preview videos shown in the weeks leading up to Super Ball 2020 didn't really do it justice. Moving to a new location far away from central Prague, PVA Expo Praha was a fitting home for the week's antics.
Given the numbers, it had adequate space for everyone in terms of warming up and viewing the action. The venue had a lot of things going on including the freestyle shop, food, drink, and panna cage. It was a great hub that really brought everyone together under one roof.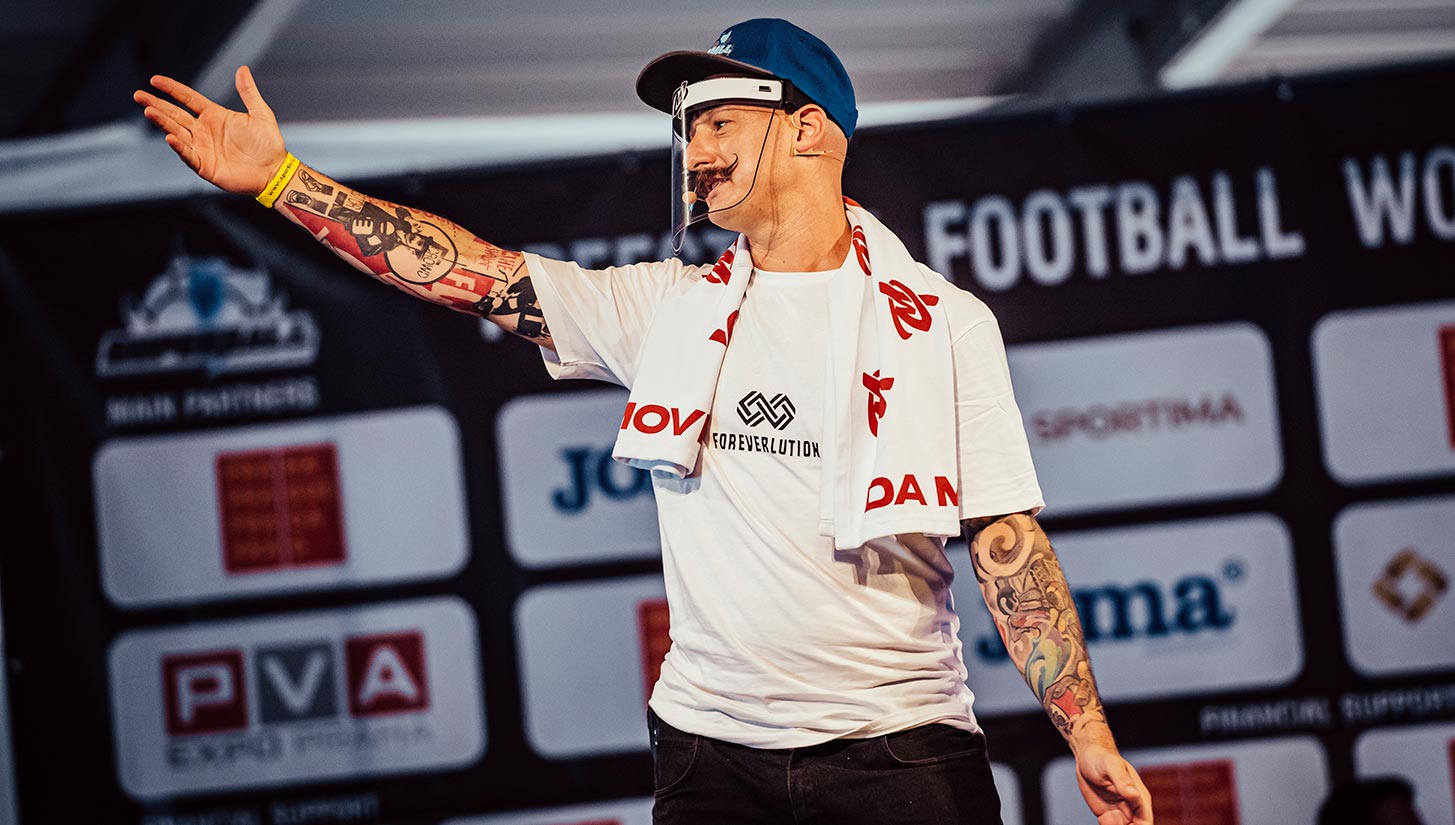 The PJ Art production crew once again did an amazing job with the stage and making everything look professional. Lorenzo Pinciroli provided the magic on the mic as always, because what is Super Ball without everyone's favorite mustached maestro?
The only downside to the venue which wouldn't have come across in the videos was the sweltering heat and lack of air conditioning, making freestyle under pressure just that little bit tougher.
The Champion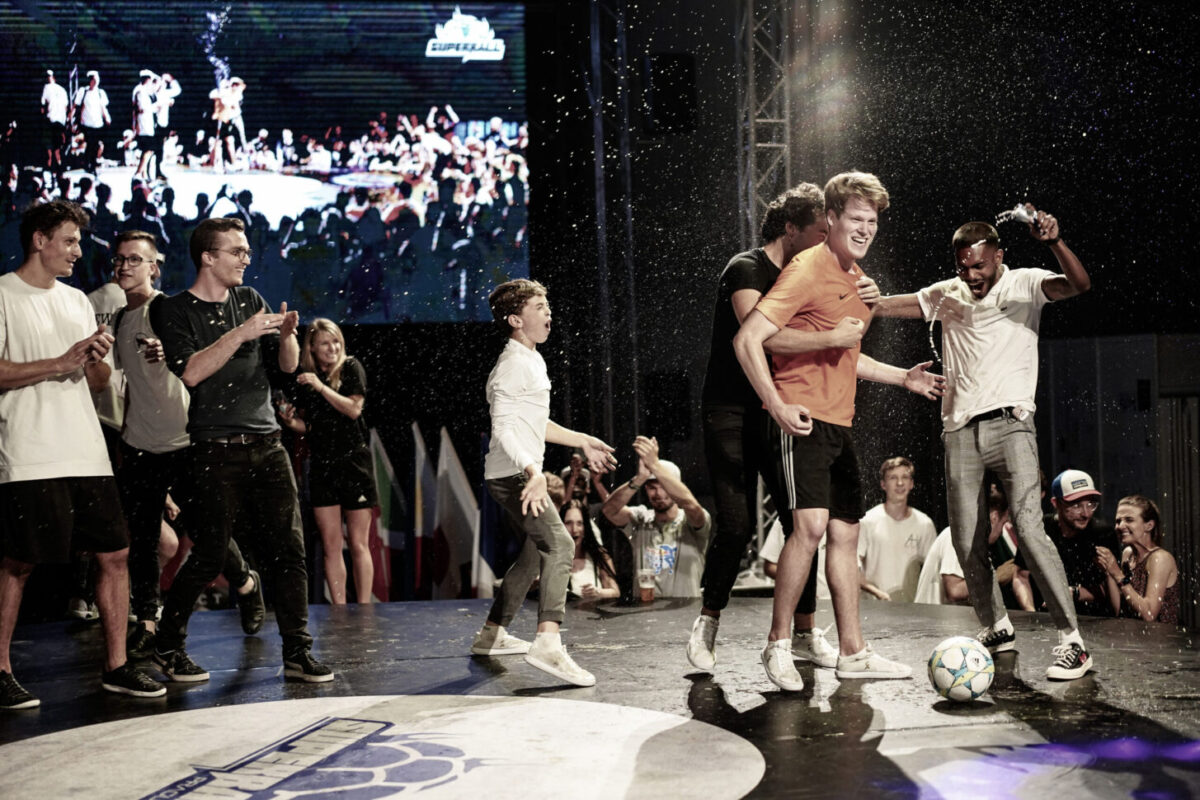 With many big names missing (including the late pull out from the Fagerli brothers), it paved the way for a new face on the first place podium. After a crazy day of the finals with everyone packed around the circular stage soaking in the action, it was ultimately Jesse Marlet (Netherlands) who triumphed in a close and thrilling 3-2 victory over Guzik of Poland. Meanwhile, PWG secured third place in the playoff victory against Alvaro Lopez of Spain.
Jesse has been knocking on the door at the top for a long time now, and I don't think anyone would have said he wasn't a worthy winner. Strong in all departments, he really brought some battle spirit to the stage too. However, he was quick to show great humility in his Instagram post, claiming that he doesn't feel the "World Champion" title is apt since there were so many people absent. But he will look forward to contesting the "real" title next year.
With so many people not able to attend this year's event, it is very fitting that this became an "unofficial open world championships" and there were no WFFA ranking points up for grabs whatsoever.
Meanwhile in the females, Aguska Mnich did what she does best, adding yet another title to her ever-growing list of accolades. An honorable mention though to the UK's Becka Hugill, who many will recognize for her endless around the worlds, for pushing hard and really giving a great effort throughout the competition and final.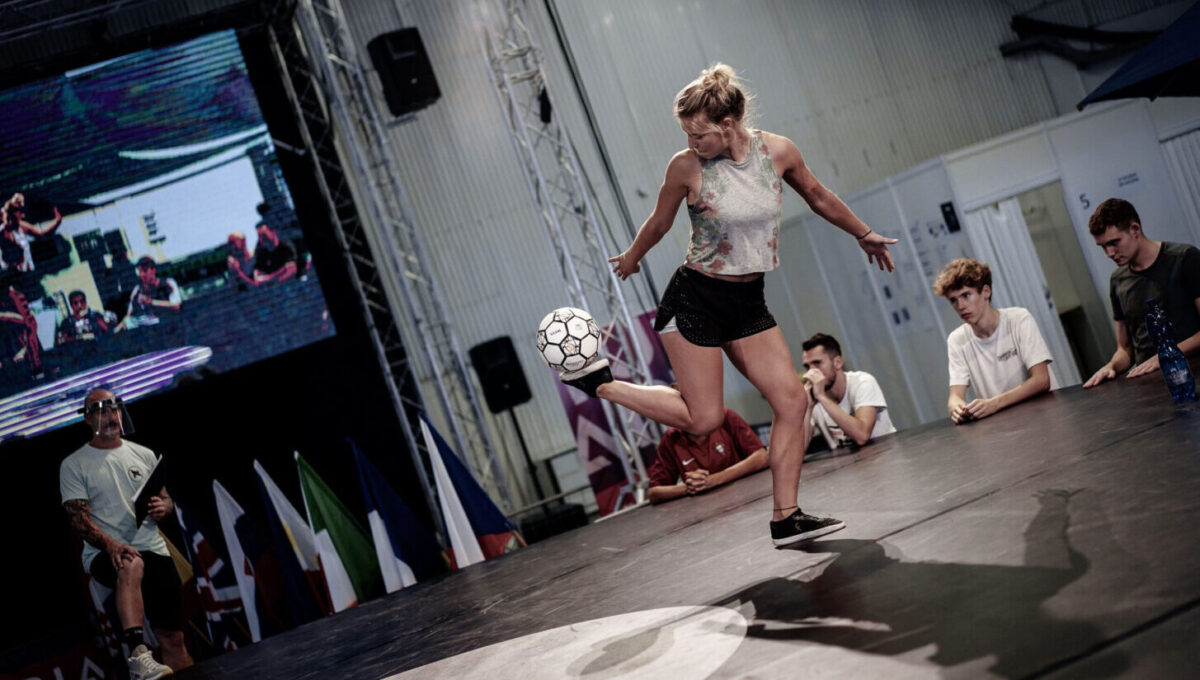 It was another Dutch winner for the intermediate battles too, with Bodhi Bos coming out on top while Joachim (France) finished first in the rookies.
A New Battle Format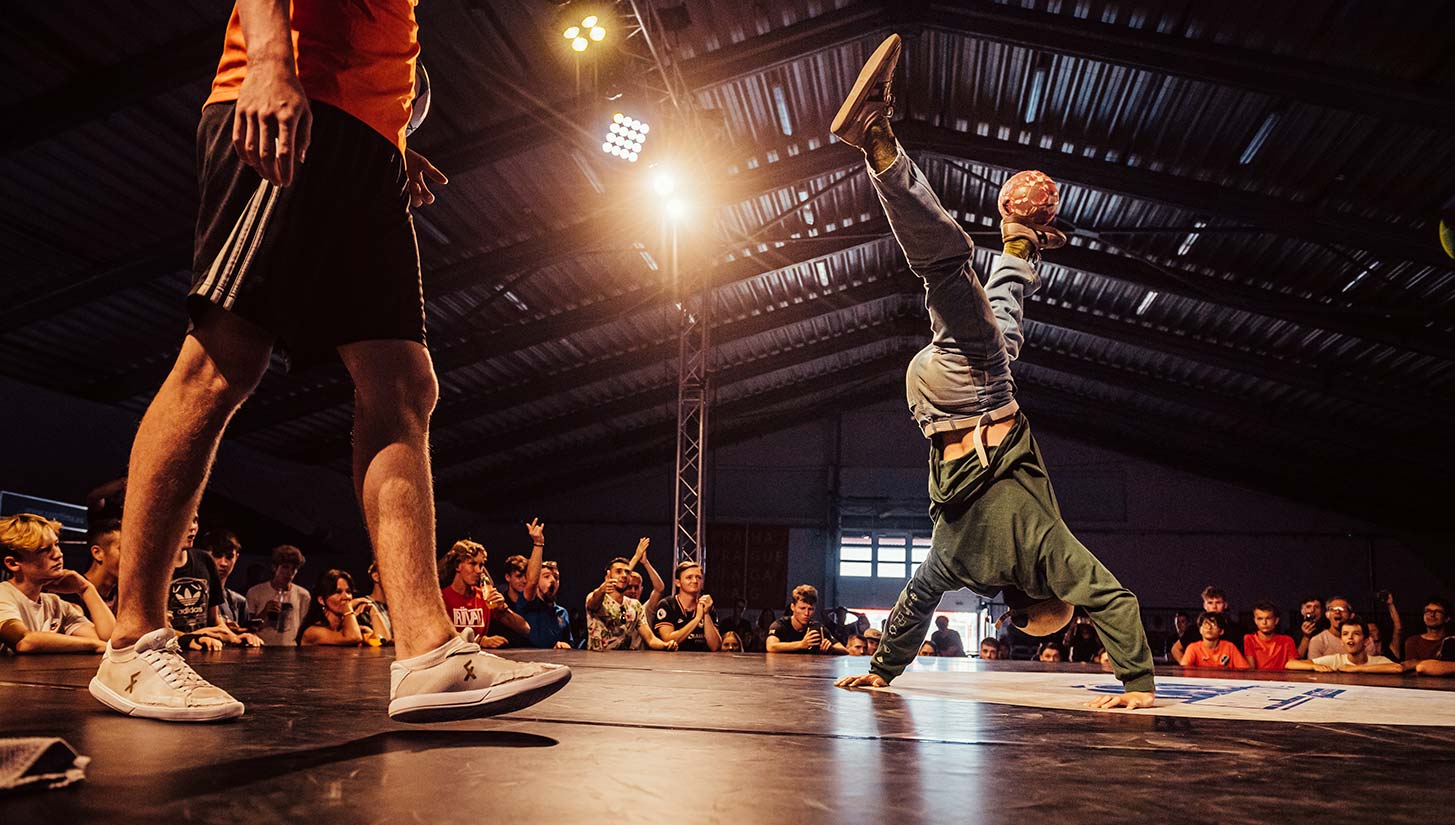 Another big talking point from this tournament was the absence of a time limit in the battles from the top 16 onwards. This was the first time a format like this was used in Super Ball history, and it was also the first time I witnessed a competition utilize this in person. It certainly had a different feel to it as well as some clear cut pros and cons.
But overall, I have to say it was a breath of fresh air. In particular it was clear to see how players could take advantage of composing themselves better on stage to start when they felt ready and not feel rushed. Also during their sets while it is nice to keep everything fast and flowing to show competency, the no time limit for certain tricky stalls can enable you to try and set yourself up for things perfectly that would perhaps usually eat heavily into your time.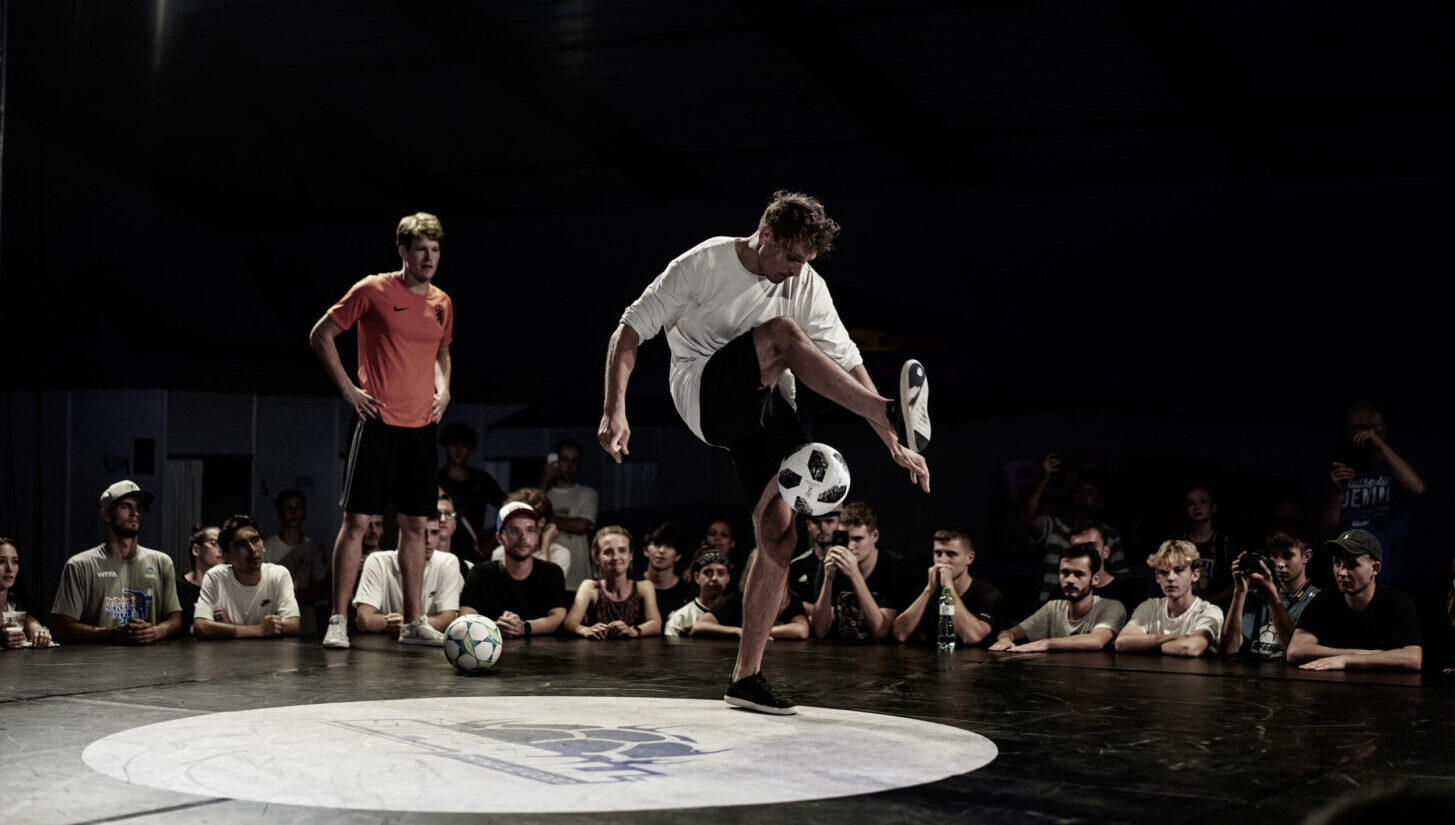 There is no doubt we will see more competitions utilize this in the future. It's early days still, but the biggest challenge it probably presents to the freestylers is the strategy. When do they start and stop and how much is enough are just a few questions many freestylers will need to begin asking themselves.
It could be argued that with everyone having the exact same amount of time, the three 30-second rounds are easier to judge objectively and it's less freestyle for the judges to try and remember and compare. However, this alternative format was definitely a nice change to try and I think the majority of freestylers have spoken positively of how it could certainly have a place in future with more trials.
The Extras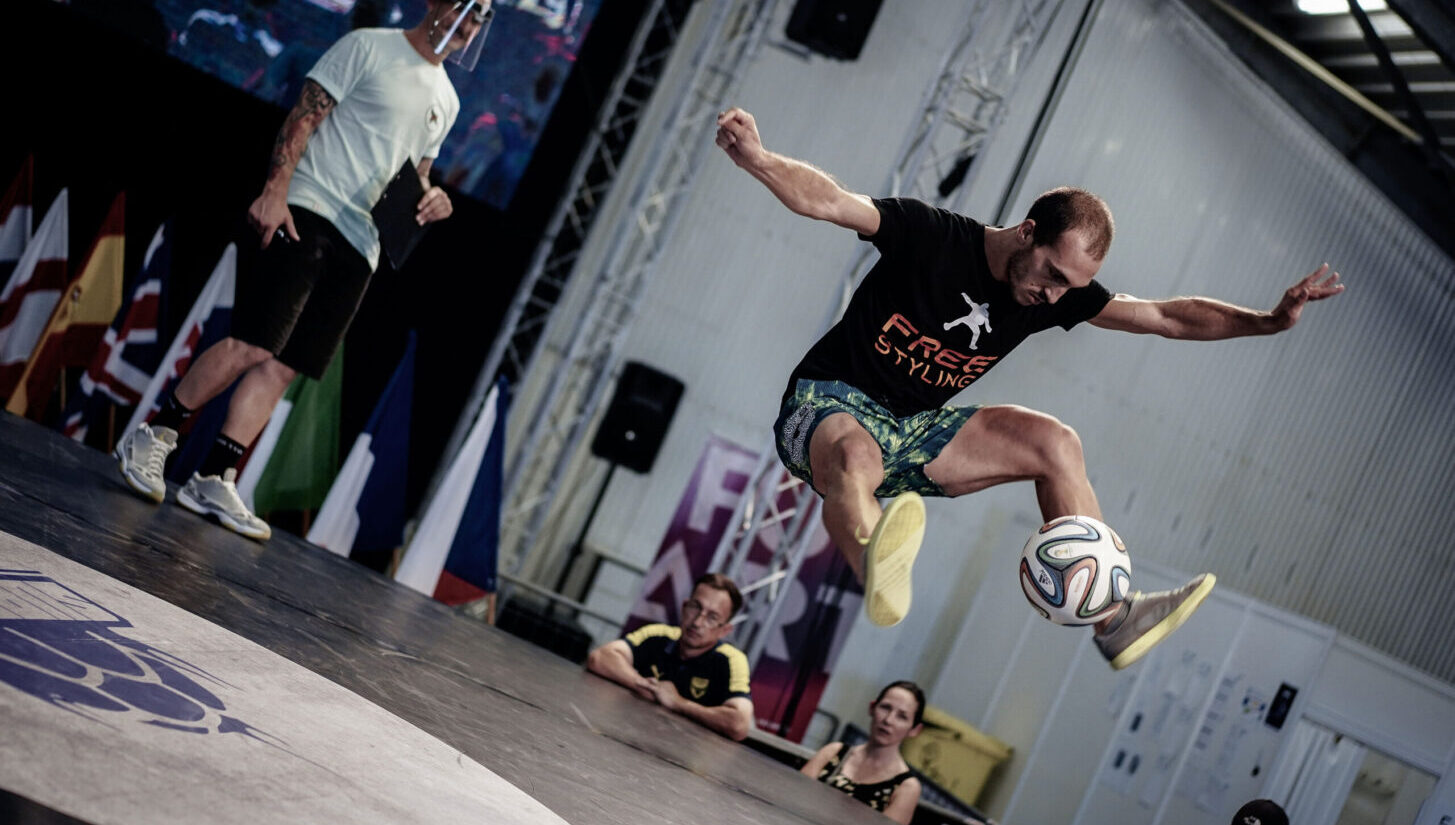 The other competitions still served up plenty of action too. Panna delivered plenty of fast-paced thrills that even featured some of the freestylers getting involved. UK's Jack Downer was the overall winner as he spared no mercy in delivering a panna on his good friend and training buddy Billy Mack in the final.
Both Sick 3 and Challenge competitions were won by Dav Pisani (Italy) while Bodhi wasn't too tired to add to his Intermediate Battles triumph by winning Iron Man too.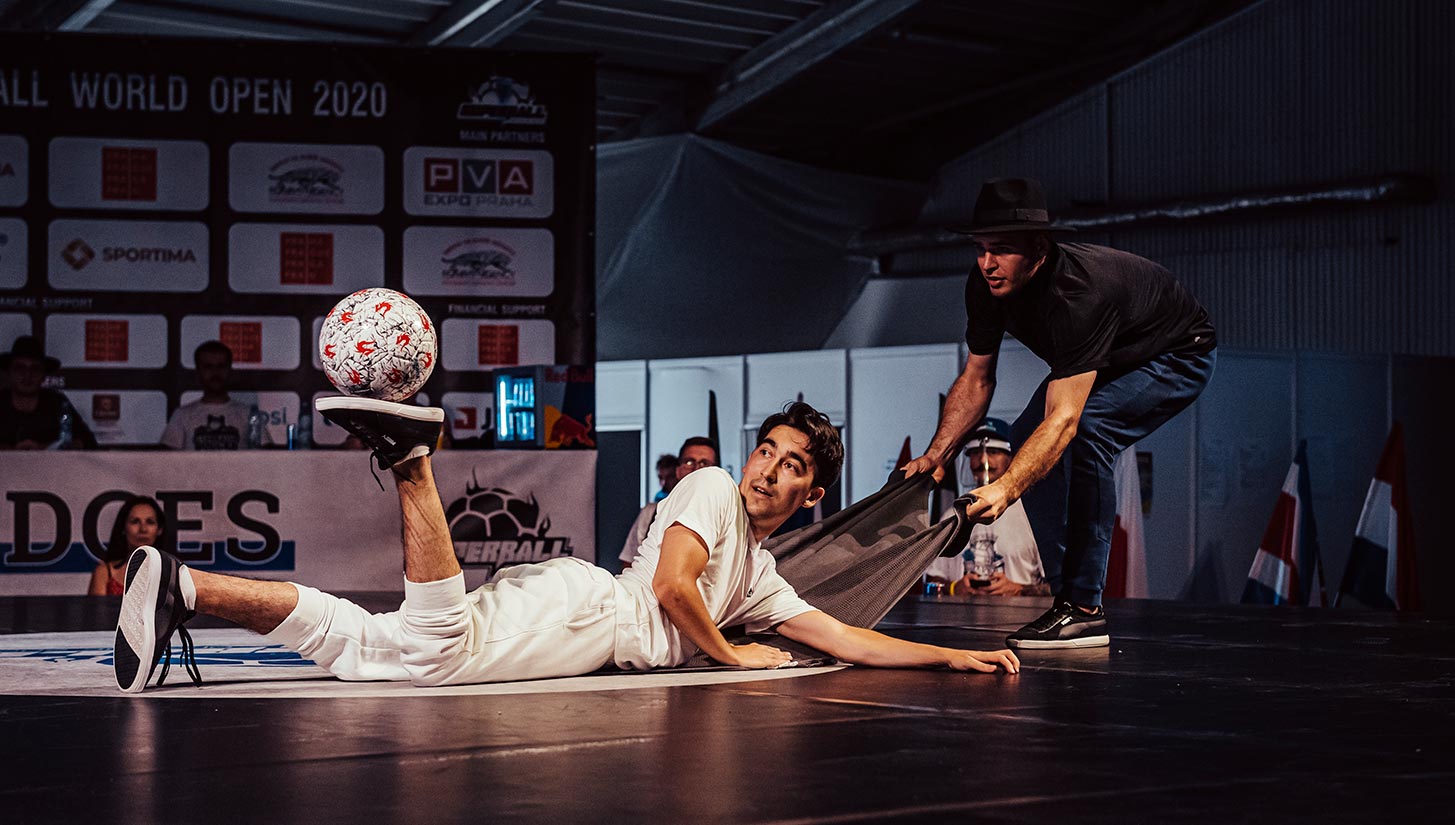 Routines also provided some awesome entertainment. Showhei (Japan) took first place with a simple and clean performance with no gimmicks or props. Honorable mentions also go to Patrick Bauer (Germany) for a beautiful performance reiterating anti-racism which picked up second place, while Michalix had to settle for third. Double Routines was admittedly a lot smaller in numbers this year, leaving a head-to-head between Spain and Poland which saw the Pols Michalix and Fillip finish first while the Spaniards Alvaro and Dieguinho were runners-up.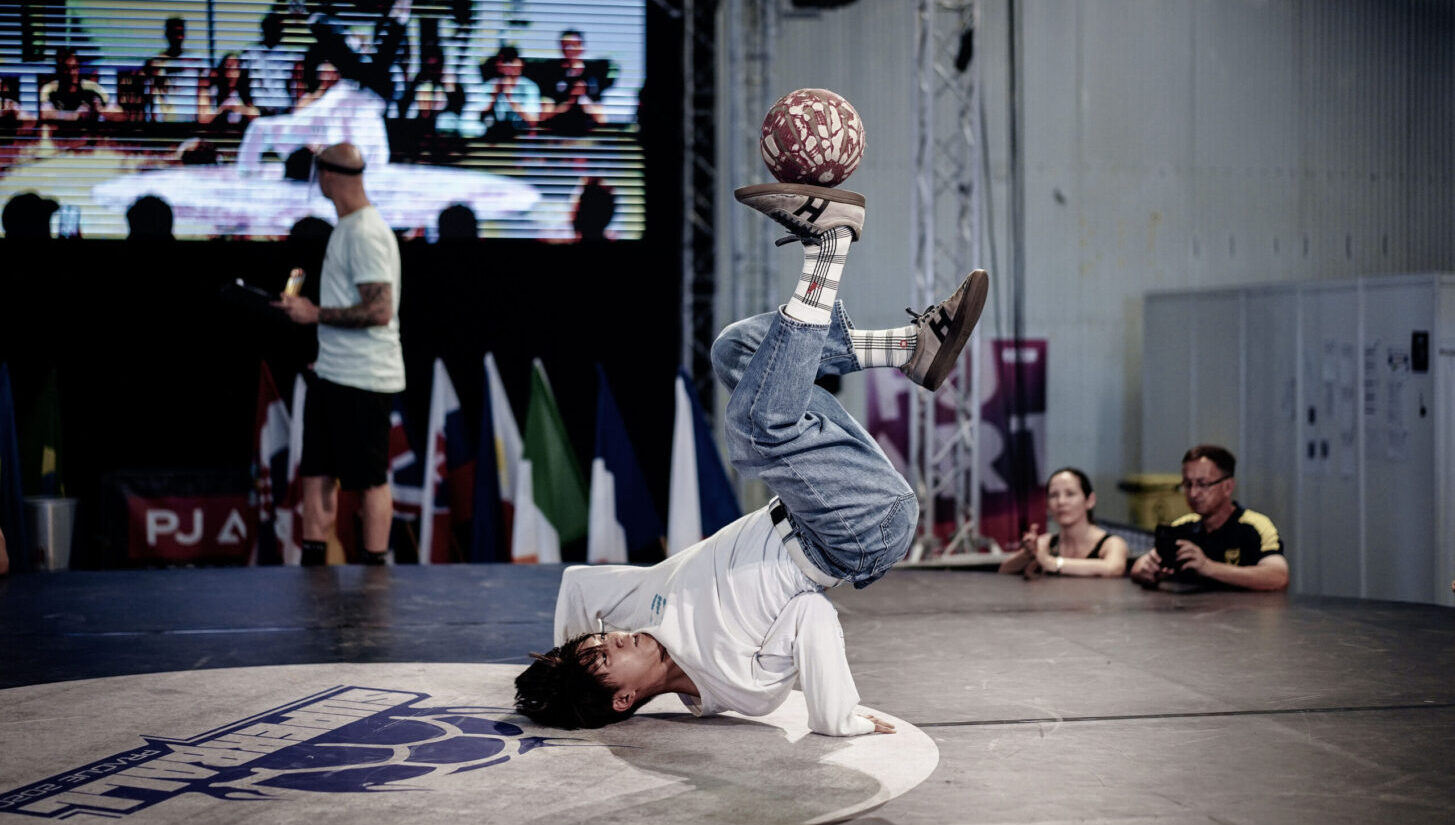 The City
Away from the freestyle, another aspect that was no doubt in people's mind with the circumstances was, what would Prague be like as an experience?
The answer quite simply was brilliant. My seventh year in a row visiting and I'm still not sick of it. Prague is a real tourist hotspot, especially in the summer, and it was a bit strange having a lot less people than usual roaming the city.
However, if anything this made it easier to enjoy a lot of the tourist sight-seeing without the usual overcrowding. Elbow room midday on Charles Bridge? Absolutely unheard of, I know, but it happened.
In regards to COVID-19 everything was pretty chilled in Czech Republic too, with masks only mandatory when traveling on the underground metro. The fact that nightclubs were open spoke volumes and enabled us to really let our hair down in a summer that has almost finished before it ever started. As ever, I thoroughly recommend visiting if you ever get the chance. It's a really beautiful city that offers a lot.
Overall, it was another really successful year of Super Ball despite it making history for all the craziest of reasons. Everyone who made the effort to attend made it really special and reinstated a lot of the values of what this sport is all about. Until next time!
Photography by Lukas Wagneter and Roman Brezovsky.