Despite all of the chaos surrounding his club, Carlo Ancelotti recently guided Real Madrid to one of the more improbable Champions League titles in recent memory. While it might've been a surprising run to many, if we revisit his 2016 autobiography Quiet Leadership, the celebrations in the Spanish capital make perfect sense.  
Something that doesn't get highlighted enough in Real Madrid's recent double-winning campaign is the tenuous state that the club found itself in at the start of the season. A summer of change followed their first trophy-less season in 11 years: Zinedine Zidane stepped down as manager, captain Sergio Ramos left the club after 16 years of service as did his fellow center back Raphael Varane, who was sold to Manchester United. While David Alaba and Eduardo Camavinga were shrewd investments, they were the only incoming players in the transfer window.
Like the summer of 2020, the club was reluctant to splurge in the market. All the money was being diverted to the Kylian Mbappe fund. It was an oddly imbalanced and aging squad, with half of them at or above the age of 30. Gareth Bale's return from his loan spell at Tottenham meant Eden Hazard's role as the Divisive Overpaid Non-Playing Superstar was under threat. Away from the disarray in the first team, the cloud of the Super League debacle still hung over club owner Florentino Perez.
It was to this environment that Carlo Ancelotti returned. Since being sacked by Real in 2015, Ancelotti experienced a string of middling spells at Bayern Munich, Napoli, and Everton. His appointment was unexpected as it was uninspiring. He wasn't even Perez's first choice — a deal had been in place with Massimiliano Allegri, but after he broke off the agreement in favor of a return to Juventus, an emergency call went out to Merseyside.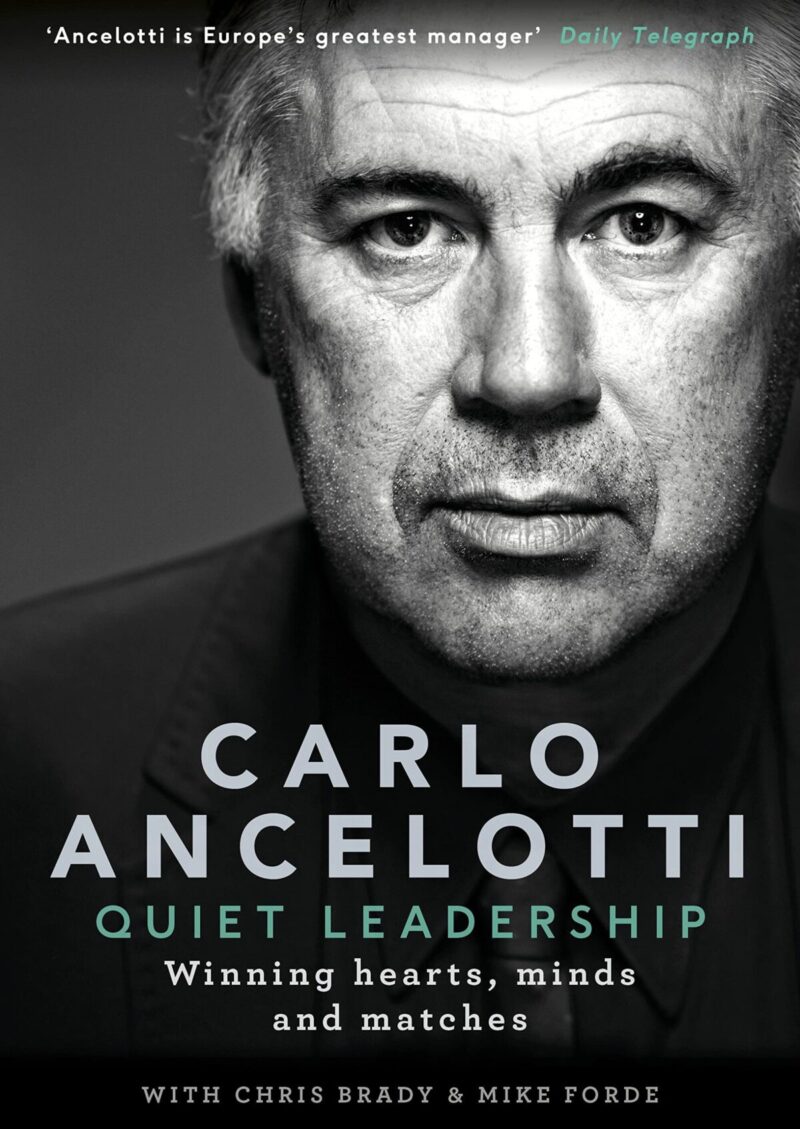 The surprise of Ancelotti's survival has been eclipsed by the success it has begot. But after revisiting the Italian's 2016 autobiography, Quiet Leadership, it's evident that Ancelotti was the perfect man for the club in the throes it had found itself in.
Unlike most memoirs, Quiet Leadership is relatively devoid of main-character energy and pomposity. In the opening chapter, Ancelotti briefly summarizes his experiences at the clubs he's managed in a style akin to a first-person Wikipedia entry:
"We had great times at Milan, winning two Champions Leagues and the Scudetto, and I was at home with my football family, but eventually the relationship cooled and we both became a little tired."
As you proceed through the book, the understated writing style begins to make sense. Ancelotti's focus isn't on the triumphs as much as it is on the processes that got him there and the lessons that can be imbued from them. It's one of those rare leadership books that is profound without being preachy.
In a similar vein to his autobiography, Ancelotti too is an anachronism in today's managerial landscape. He isn't cerebral in the way Pep Guardiola is, or rousing like Jürgen Klopp. He doesn't have the hardman tendencies of Antonio Conte and isn't a disciplinarian like Jose Mourinho.
Ancelotti instead is like a captain of a ship — a maritimer who has been hardened by the sea yet carries a vulnerability through his voyages. The type of ship-captain who sets the compass but empowers his crew to navigate the way. A leader who affords respect and earns loyalty in return. A captain with the persona to navigate through choppy waters.
It's a fact Florentino Perez can attest to. Twice now, he has hired Ancelotti to assuage the negativity around the club — first in 2013 following the toxicity of Mourinho's reign and then again after the turmoil of last summer. Bayern Munich, too, hired him in 2016 to guide the club through the post-Guardiola transition.
"What they hire me for is my ability to calm the situation at a club by building relationships with the players, which is one of my biggest strengths," Ancelotti says in Quiet Leadership.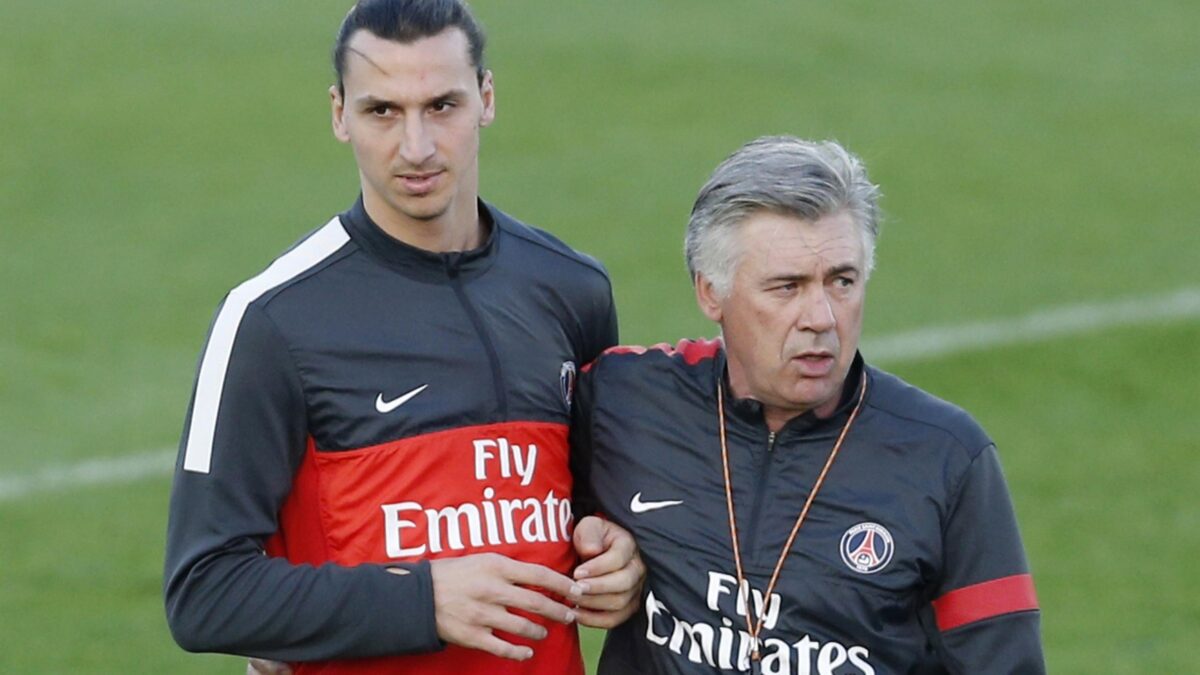 An illustration of the type of bonds the Italian creates with his squad can be seen through how half the chapters in his book are written by the players he worked with. The sincerity and specificity with which they've been written stands out. Zlatan Ibrahimović wrote about the collective culture he built from scratch at PSG, and the regard players held him in.
He recounts an incident from a game PSG were playing poorly in, where Ancelotti entered the dressing room livid at halftime, and in a fit of rage kicked a box that struck Ibrahimović on the head. But, such was the strength of their relationship that Zlatan brushed off the incident without as much as a grimace.
Cristiano Ronaldo spoke of his humility and how everyone was treated the same: "With Carlo it's like a family — you become a part of his family."
John Terry recalled how he used to pick Ancelotti's brain about his time coaching defenders like Maldini and Nesta, and how the Italian would often tell him that he was up there with all those greats.
"I don't really care if he meant it or not, because he made me like a million dollars when he was at Chelsea," Terry wrote.
A common theme that emerges through these testimonials is the manner in which Ancelotti fosters an environment built on self-expression and player empowerment. "My opinion is that players do their best when they are comfortable, not when they are uncomfortable," he writes.
His longevity as a manager can be attributed to this ethos that is built on pathos. When Ancelotti made his managerial debut in 1995 with Reggina, some of the key architects of Madrid's Champions League triumph — Vinicius, Camavigna, Rodrygo, Valverde, Militão — weren't even born. This ability to connect with the younger generations is where elite managers of the previous decade like Rafa Benitez and Jose Mourinho were found lacking.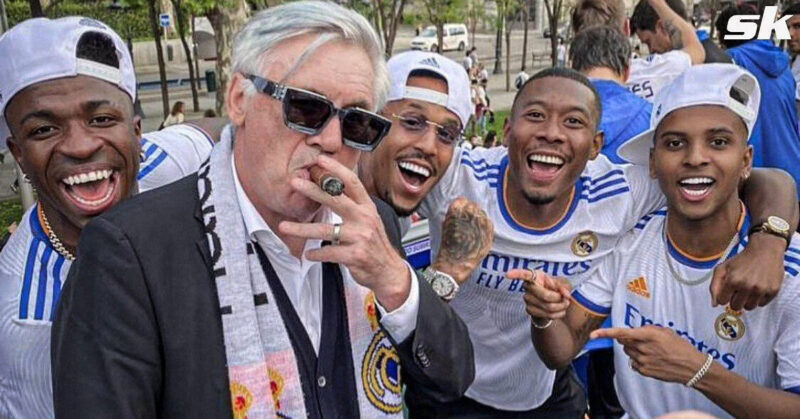 Ancelotti's chameleonic system built around his players often sees him dubbed a "vibes" manager, lacking a clear philosophy. But, there's an argument to be made that his man management feeds into his tactics.
Take for example his dealings with Andrea Pirlo at AC Milan. In the book, Ancelotti details how after arriving at Milan, the two were having a conversation about the need for a deep-lying midfielder in the team where Pirlo, to Ancelotti's surprise, volunteered himself for the role. Pirlo had been an attacking midfielder for the past three years and Ancelotti had concerns if he'd be able to make the transition.
But as the suggestion had come of his own volition, Ancelotti decided against scaring him off from the role and began encouraging the idea. He told him how he'd be the focal point of the team, took away any concerns he had about the role, and "tried to fill him with confidence, telling him he was the best one to play this position." Pirlo's ascent to become one of the greatest ever in that position can be attributed to Ancelotti's gentle coaxing.
Similarly, during Ancelotti's second season in his first stint with Madrid, he wanted to shift the formation to a 4-4-2 to allow for Karim Benzema and Ronaldo to play upfront, with James Rodriguez and Bale on the wings. But, Ronaldo wasn't too keen on the formation shift and said he preferred playing on the outside where he could see everything and cut in. Despite not being comfortable with a 4-3-3, Ancelotti persisted with it so that Ronaldo's output wasn't affected. The Portuguese scored 61 goals and notched up 21 assists. It's the best numbers he's ever put up in a season.
The stature of the players Ancelotti has managed match that of the club owners he's worked for. Roman Abramovich, Silvio Berlusconi, and Florentino Perez aren't the type of men you'd find on Employer of the Year lists, and it's no surprise that Ancelotti has a section of his book devoted to managing up.
In it, he writes about always being aware of the hierarchy of power and how he understood that his role was to keep the president happy. For example, the decision to find a deep-lying midfielder for Milan was taken because Berlusconi wanted the team to play an attractive style of football. While always ready to cater to the needs of the president, Ancelotti's loyalties always lay with his players. He writes about shielding the players from the higher powers, and his players have written about how he would take the onus of blame on himself when caught in the firing line.
Delegation has always been one of his strong suits and he provides fascinating insight into how he uses it to maintain smooth relations. Ancelotti, for example, isn't a key component of the recruitment process and beyond telling the club the profile of the player he requires, he leaves transfers to the general managers. Similarly, he doesn't involve himself with disciplinary matters and doesn't take responsibility for fining players.
"Football clubs are now too big a business for one person to manage," he writes. "It's important that the manager sometimes doesn't speak about certain things and isn't responsible for every detail."
Some of these ideologies must have served him in good stead at Madrid this past season, with the protracted Mbappe negotiations and the uproar that followed his decision to remain in Paris. The ship was rocked but the captain didn't let his crew feel the effect of the crashing waves.
But for all he's done this season, Ancelotti can't be under the illusion that the placidity he's restored to the club has ensured long-term job security. As he profoundly notes in Quiet Leadership: "This is the natural cycle of managers in general, that the very reason they are hired in the first place eventually becomes the reason they are fired."