Nestled in Portland, Oregon's Alberta Arts District is Laundry, a mecca for vintage teamwear with an impressive arsenal of throwback football kits. 
As with many things, Jerry Seinfeld summed up sports and sports fans best:
"You're actually rooting for the clothes when you get right down to it, you know what I mean? You are standing and cheering and yelling for your clothes to beat the clothes from another city." 
When you walk down the street in a Mets cap, you'll hear a lot of stories. I donated a cigarette to a have-not, and the first thing he said to me was, "At least it's not a Boston hat."
You hear about someone's grandfather who was a Giants fan (the baseball ones), that became Mets fan. Another story on how someone used to live in New York and their experiences in Queens. Or you can get, "Ah, celebrating Bobby Bonilla Day early, huh?"
That's what makes sportswear so intriguing to so many. Symbols and styles of a team bring you to a certain place and time. Or they can just be cool designs. Who's to say?
We're getting to the point in this country where these same sidewalk conversations are started over soccer apparel.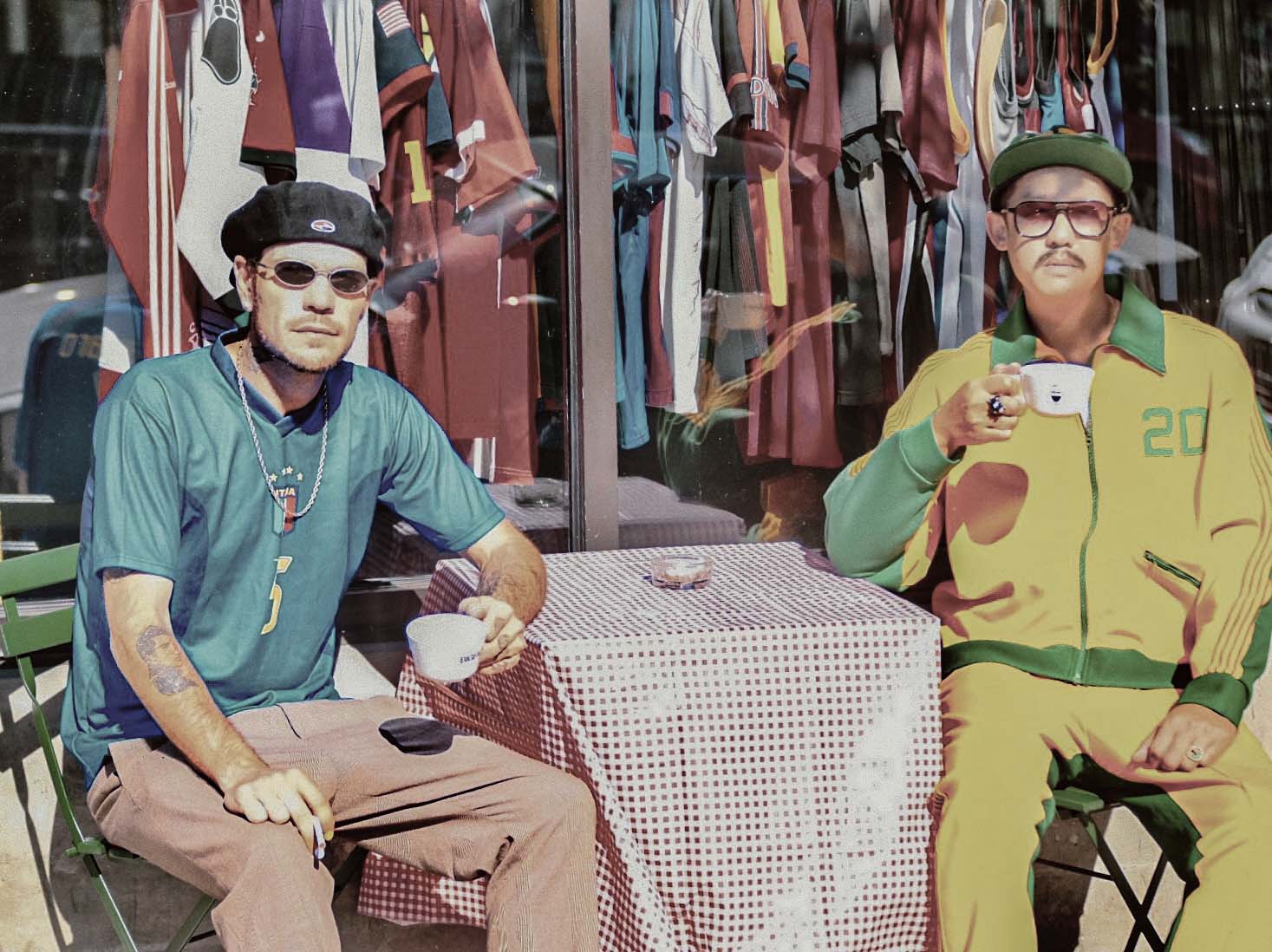 In 2017, Chris Yen worked on his furniture business, dishing out mid century-modern pieces from a storage unit. On the side, he was hawking vintage jerseys — selling on eBay, the back of his car, whichever way you choose. Then he threw his jersey hustle into a retail space, which looked more like a sports-themed psychedelic car garage in the Central Eastside of Portland, Oregon.
In under three months, Laundry completely took over the furniture sales business. Soon the store moved to Chinatown and has now settled in the Alberta Arts District, and Laundry has established itself as Portland's original vintage teamwear store.
Since Laundry's opening in 2017, soccer culture in the United States grew like birth rates after the Industrial Revolution.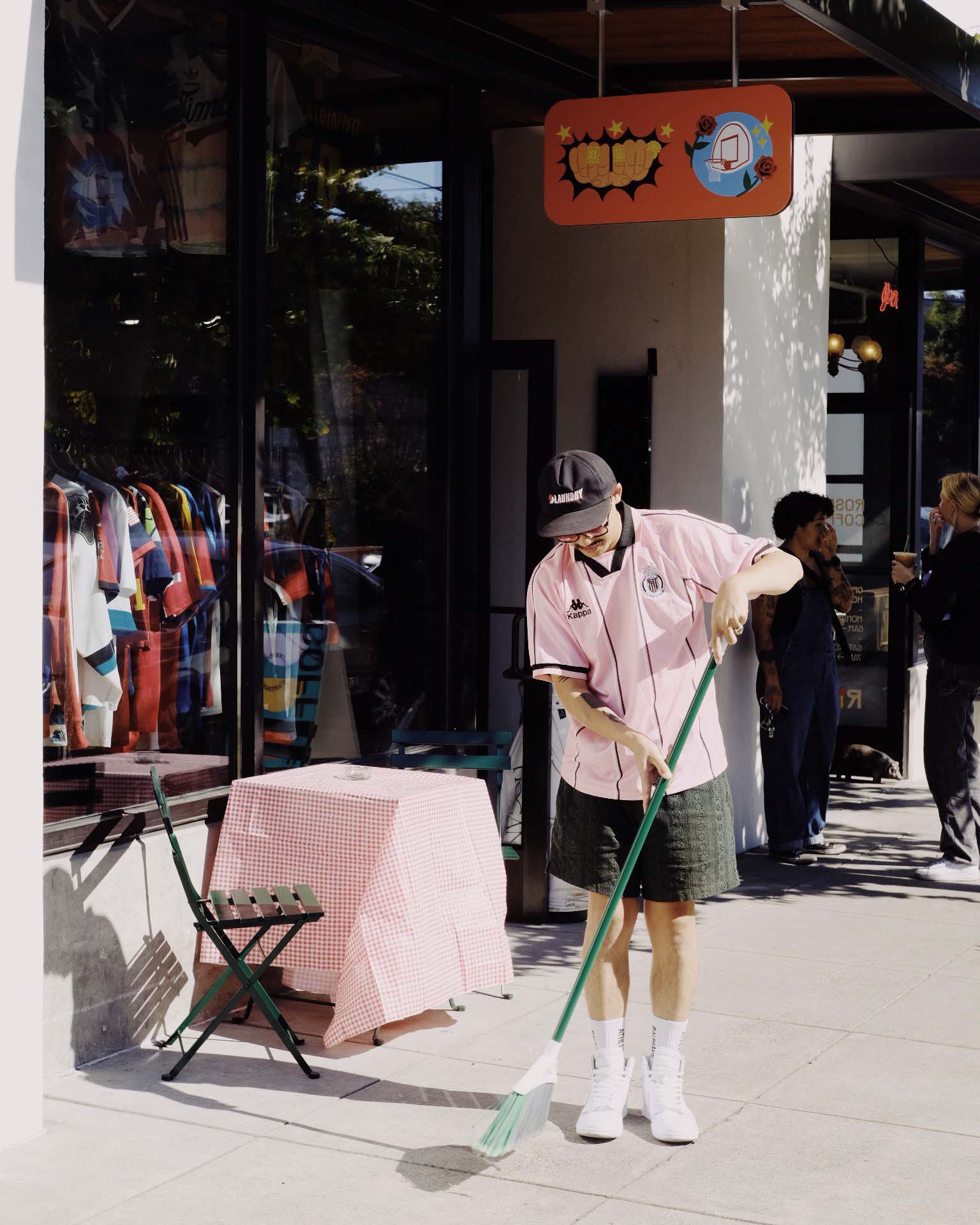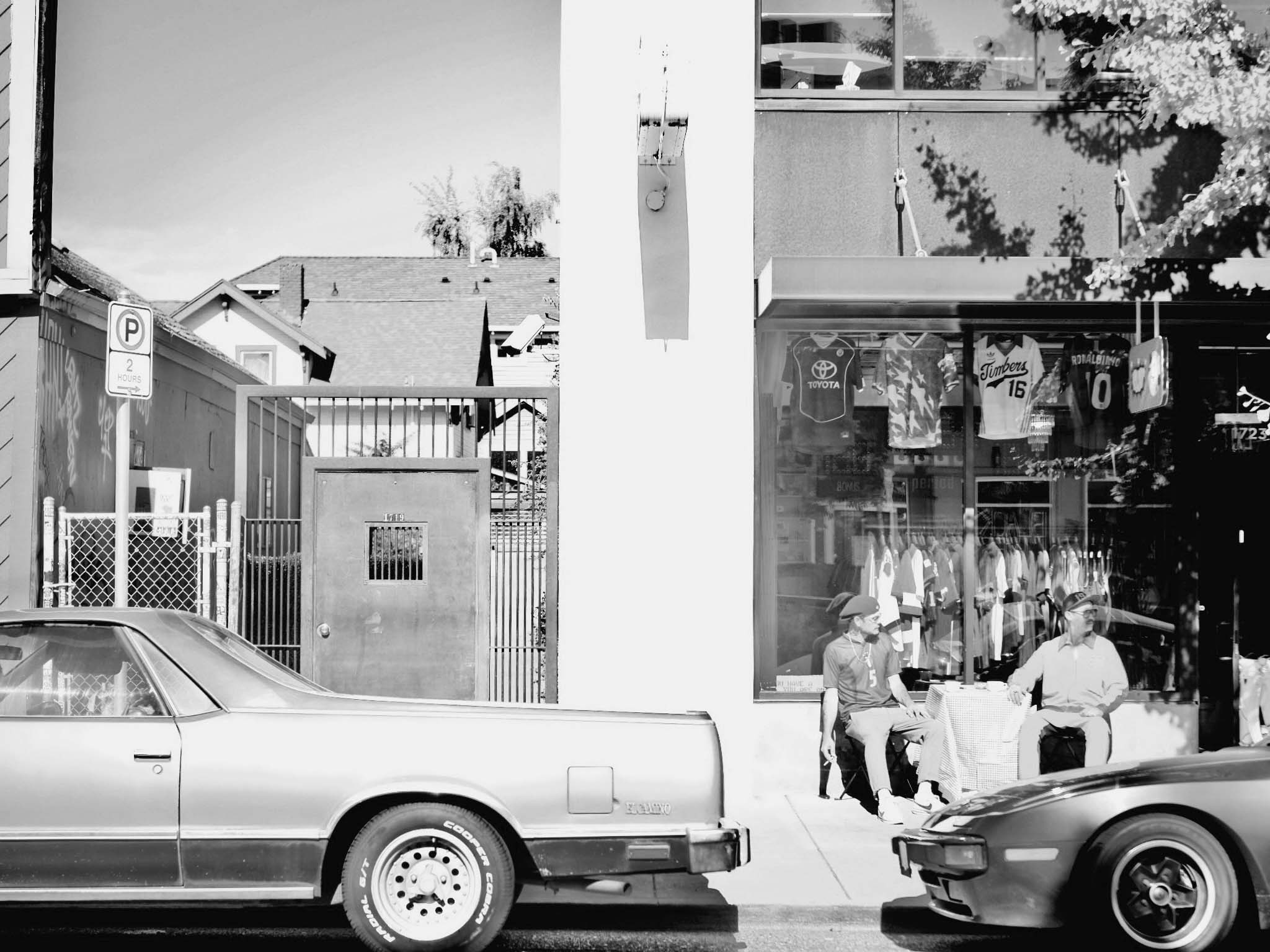 "We started selling soccer from the jump, but all the [initial] attention we got was for basketball," Yen said. "The Blazers made it to the West Finals that season, and the momentum drove us into a shape that was very basketball-forward. The current version of Laundry is a better balance of all sports, especially soccer."
There's really no easy place to find vintage soccer shirts in the Pacific Northwest other than Laundry, especially with a selection this large and ever-changing. Liga MX and Brazilian Serie A bootlegs, 2006 QPR and Teamgeist Ajax, Galacticos-era Beckham: If you're looking for something interesting and in your size, chances are it's there. From classics, to beautifully trashy, to washed up, and deadstock.
Look to the left after walking in the door. If you see a random training shirt or jersey blank, then the shop attendant can heat press a Weed Maps or other illicit sponsor on the front for you. It's a unique twist that's on brand, and also incentivizes in-person shopping.
"I see this trend in soccer fashion continuing to grow for at least five more years in various forms," Yen said. "I hope it will last longer than that. I suspect it may have already transcended mainstream fashion permanently, but I think it will stay relevant to high fashion and pop culture for at least several more years."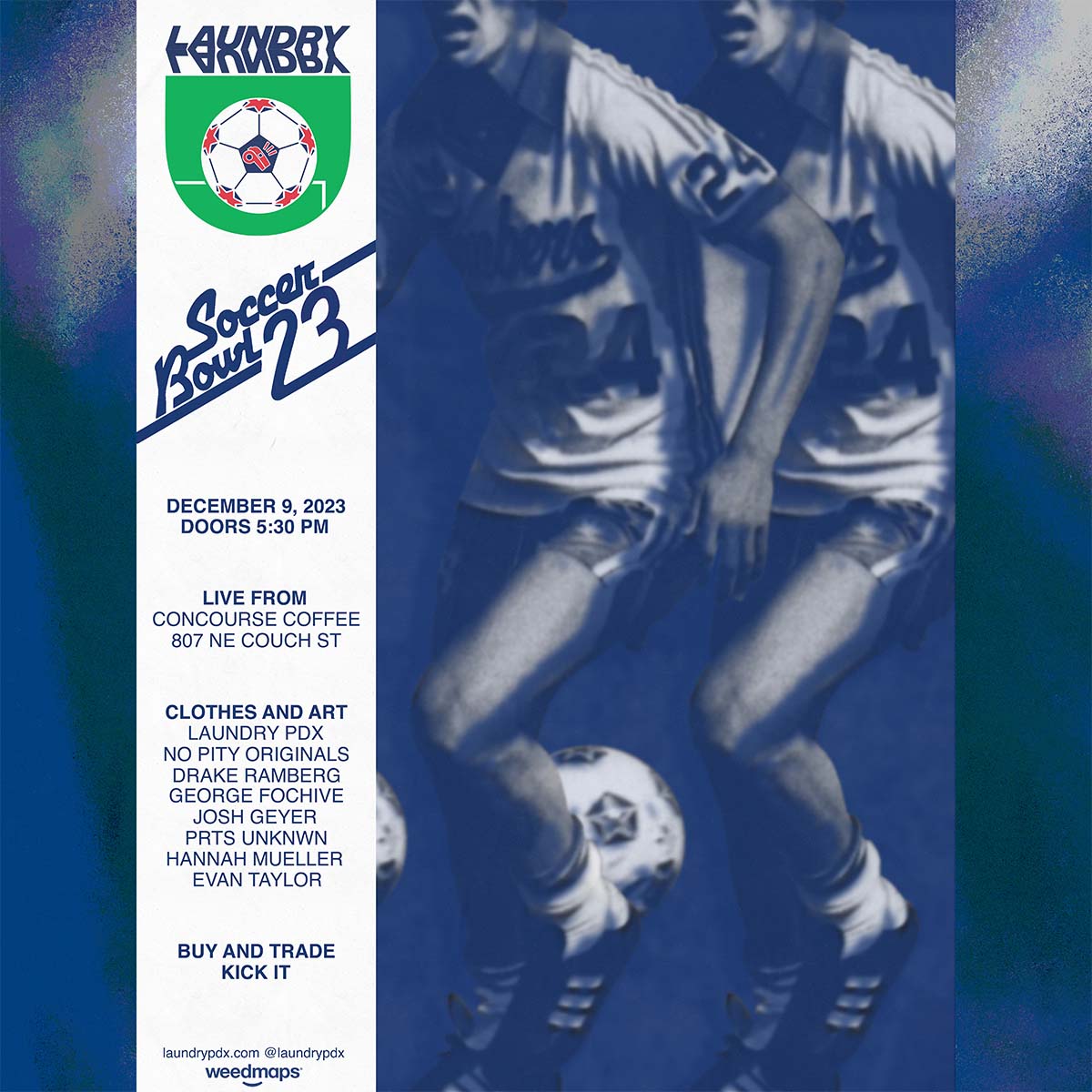 All of this will culminate in the "Laundry Soccer Bowl," an event named after the defunct NASL Championship. The event will feature artists which make the Portland soccer scene what it is: all-time sportswear and kit designer Drake Ramberg, MLS Cup Champion George Fochive, along with multiple Timbers Army creatives. No Pity Originals (the Timbers Army merch collective) will be selling their winter line alongside Laundry's vintage jersey offerings.
There will also be Rainiermosas (Rainier beer with Orange Juice), which is what I'm most looking forward to.
Laundry is a shop which focuses on the general concept of teamwear. The clothes that people root for, and associate different cities and countries with. Shirts whose designs are meaningful to many, whether they know it or not. When I was young you had to scourge through many stores to find any old soccer gear. More often than not you would find none at all.
That'd still be the case if it weren't for places like Laundry, or Saturdays Football in Los Angeles or Golaco Kits in Miami. As the game grows, the importance of these businesses do too. A catalyst or springboard for expressing your love of the beautiful game. Creating those connections with others just by the clothes on your back. That's what it's all about.
Shop Laundry's entire trove of vintage jerseys via their official website.