Supporters of LAFC and passionate football fans in Los Angeles were invited to the second edition of the Black and Gold Rally. Beer, singing, drum beating, and some more beer were in order at the celebration which lasted well into the night. 
LAFC recently held its second Black and Gold Rally on a balmy Saturday evening at local Los Angeles watering hole Boomtown Brewery. This was the second celebration for LAFC faithful to rep the city and team by wearing the new team's colors and gear. Capacity was capped at 500 with tacos provided by Chef Alan of Puertos del Pacifico, and a complimentary round of beer for the first 300 lucky people in the door.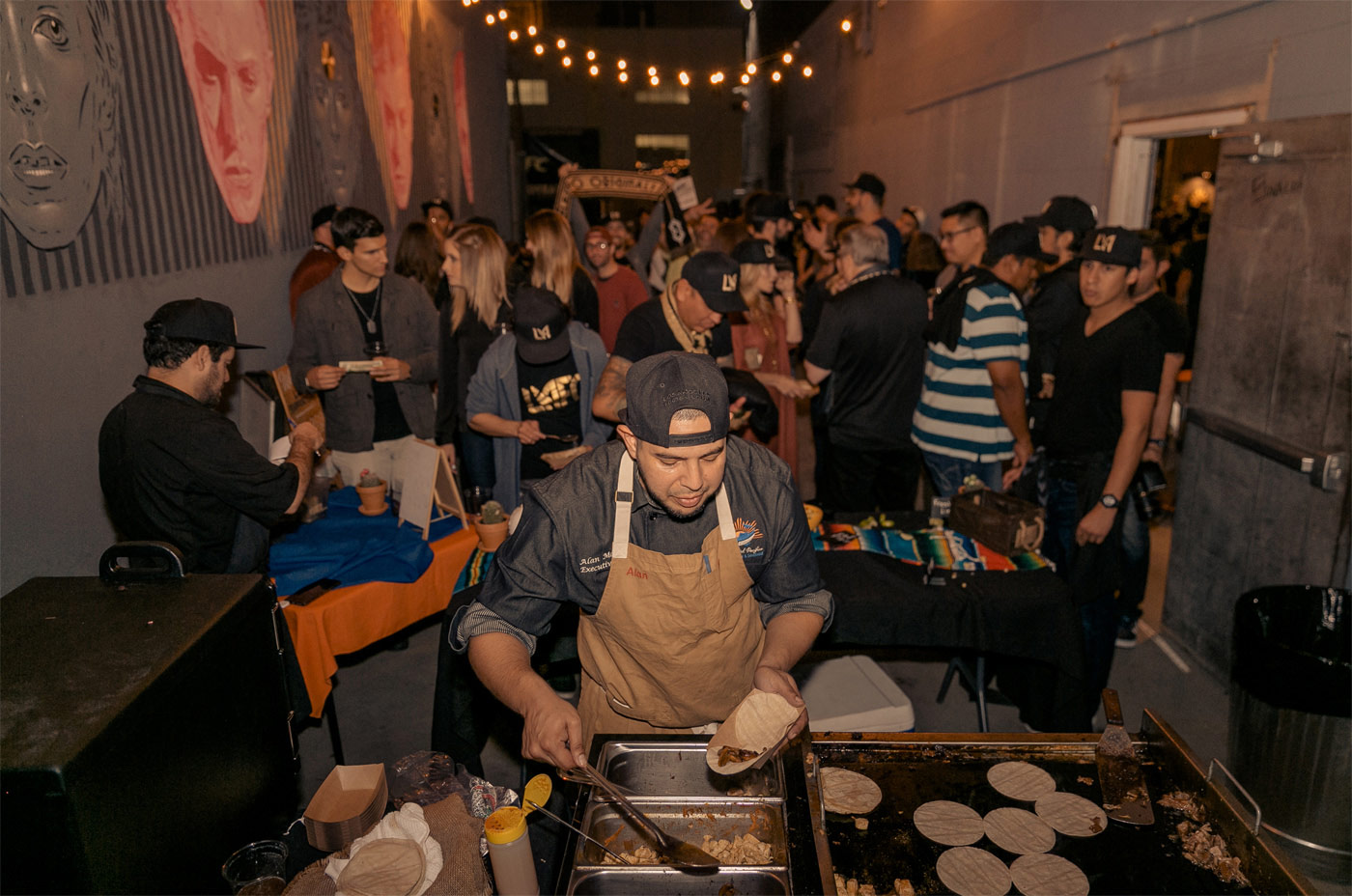 The second celebration built on its first rally held in September with the surprise appearance of Larry Berg, LAFC's lead managing owner. Berg provided a brief club update, poured beers, and sang along with fans while standing shoulder to shoulder with the mix of club supporters, ballers, media personnel, and team officials. The lively event gave the growing LAFC community another opportunity to bond and grow, with many looking forward to the next celebration.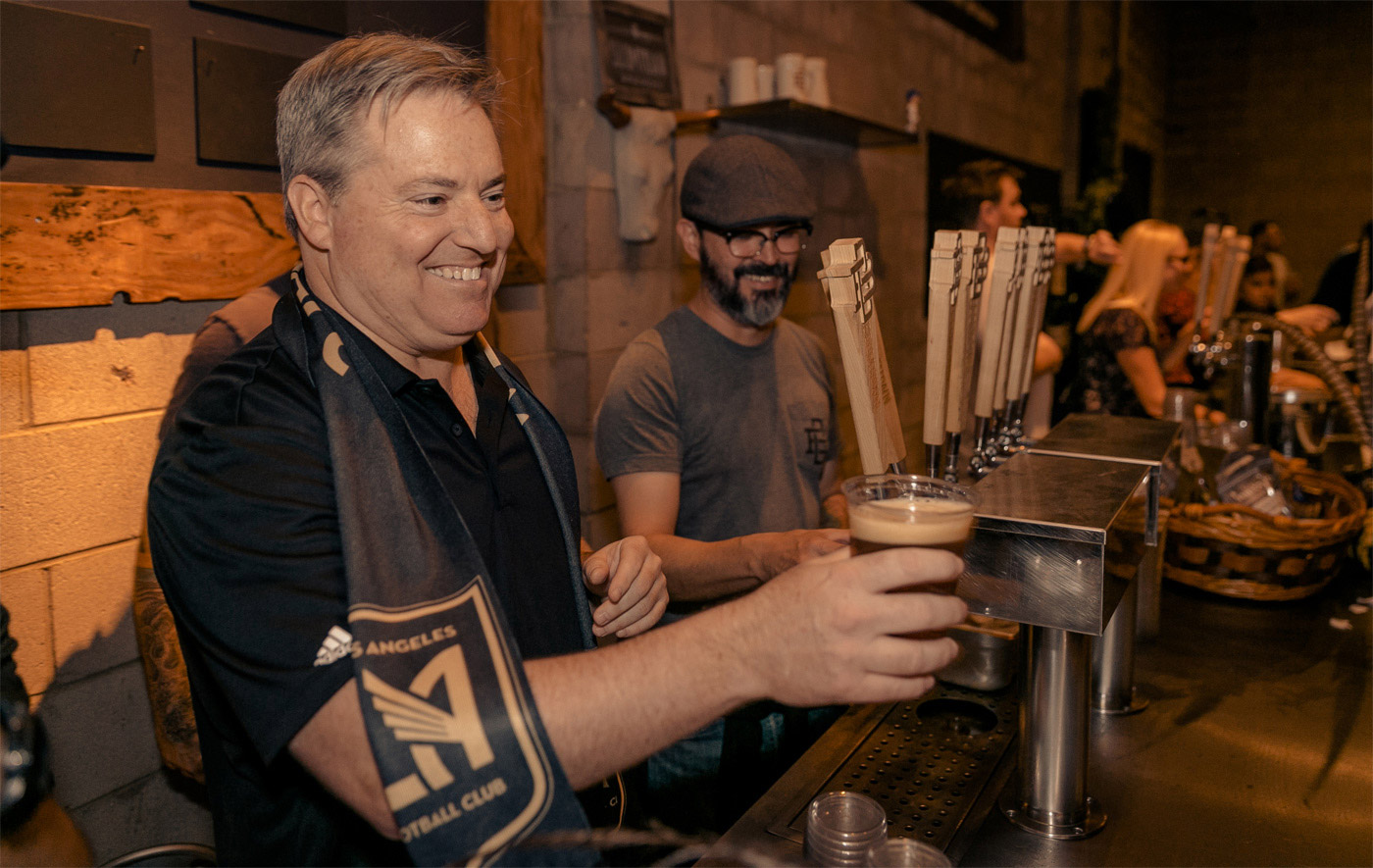 Become an LAFC Original for preferred access to future events.
Photography by Imad Bolotok and Idris Erba.