Hosted by the renowned Ghetto Football collective, the Ghetto Football Freestyle 2018 tournament featured both established and upcoming European freestylers under the age of 23. Held in the Latvian capital of Riga, it was Viktor Olofson, aka MistaVLO, who rose above the talented field of competitors to take home first place. 
When it comes to A-list street sport events, few can hold a candle to Latvia's Ghetto Games. Whether it is putting together a talented field of competition, bringing in energetic crowds, or broadcasting quality live streams across the world, the Latvian street sport collective consistently delivers.
Unsurprisingly, last week's Ghetto Football Freestyle 2018 tournament was a spectacle of European freestyle at its finest, complete with established superstars in MistaVLO, Jesse Marlet, and Griffin Berridge, as well as up-and-coming talents Jojje Lingard and Priit Leppik. The field of freestylers was selected specifically to show some of Europe's best young talent, with no one over 23 years of age competing. The mix of veteran experience and youth exuberance made for a unique competition, which was ultimately won by MistaVLO after a closely-contested final with Berridge.
To match the competition's talent, Ghetto Football brought in a worthy judging panel of Brynjar Fagerli, Lukas "Lucaso" Skoda, and Bartlomiej "Kala" Rak, all representing different European countries (Norway, Czech Republic, and Poland, respectively). The cherry on top of it all was event MC extraordinaire Lorenzo Pinciroli, who brought his trademark enthusiasm to the already vibrant event.
"On stage we were feeling the pulse, the vibe, and the shock of the Ghetto Coliseum," said Pinciroli, who also served as the event's co-organizer and art director. "You could feel it even more when we walked into the arena with the players for the first time. You could tell by the look on their faces that they were very excited."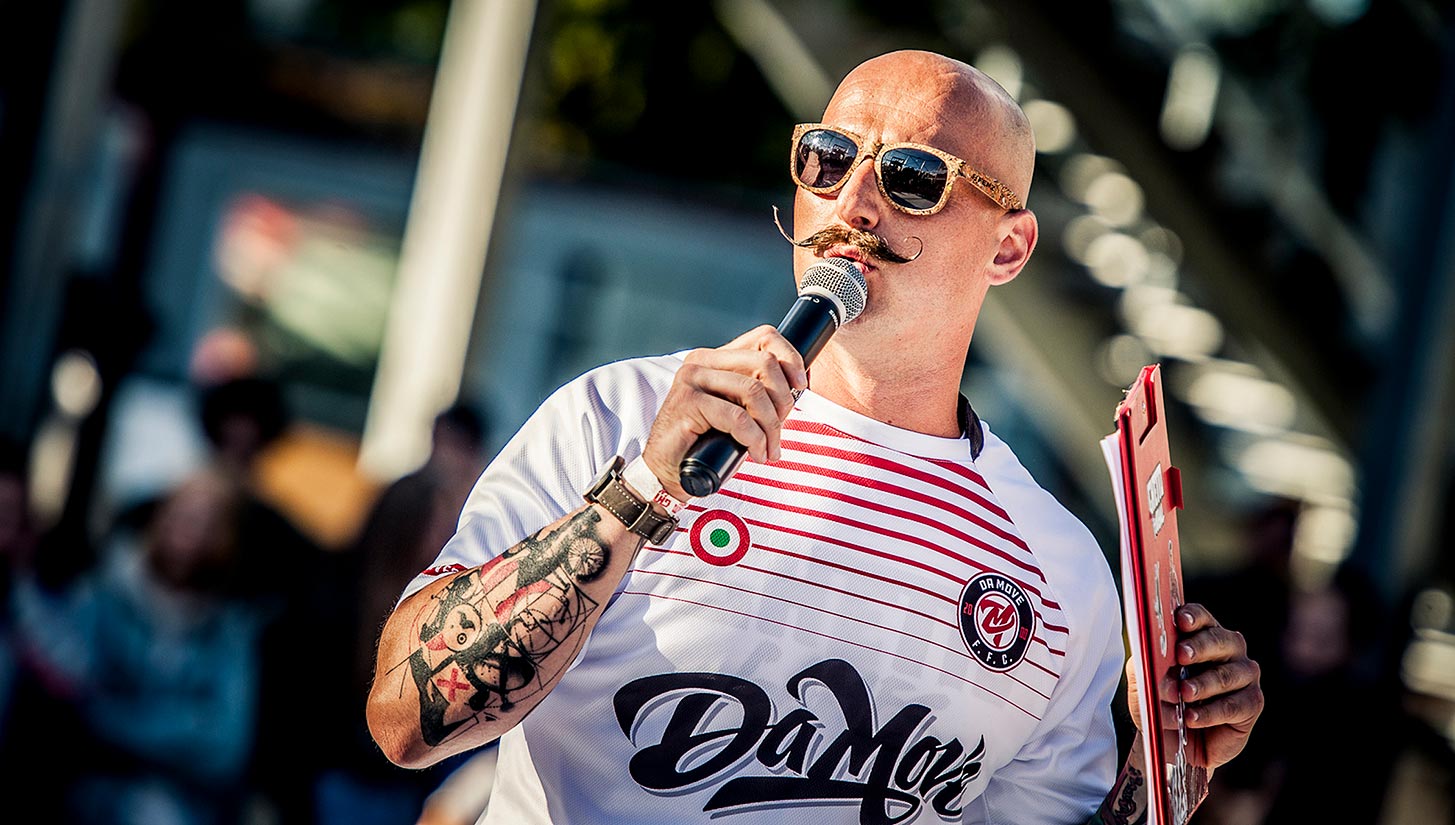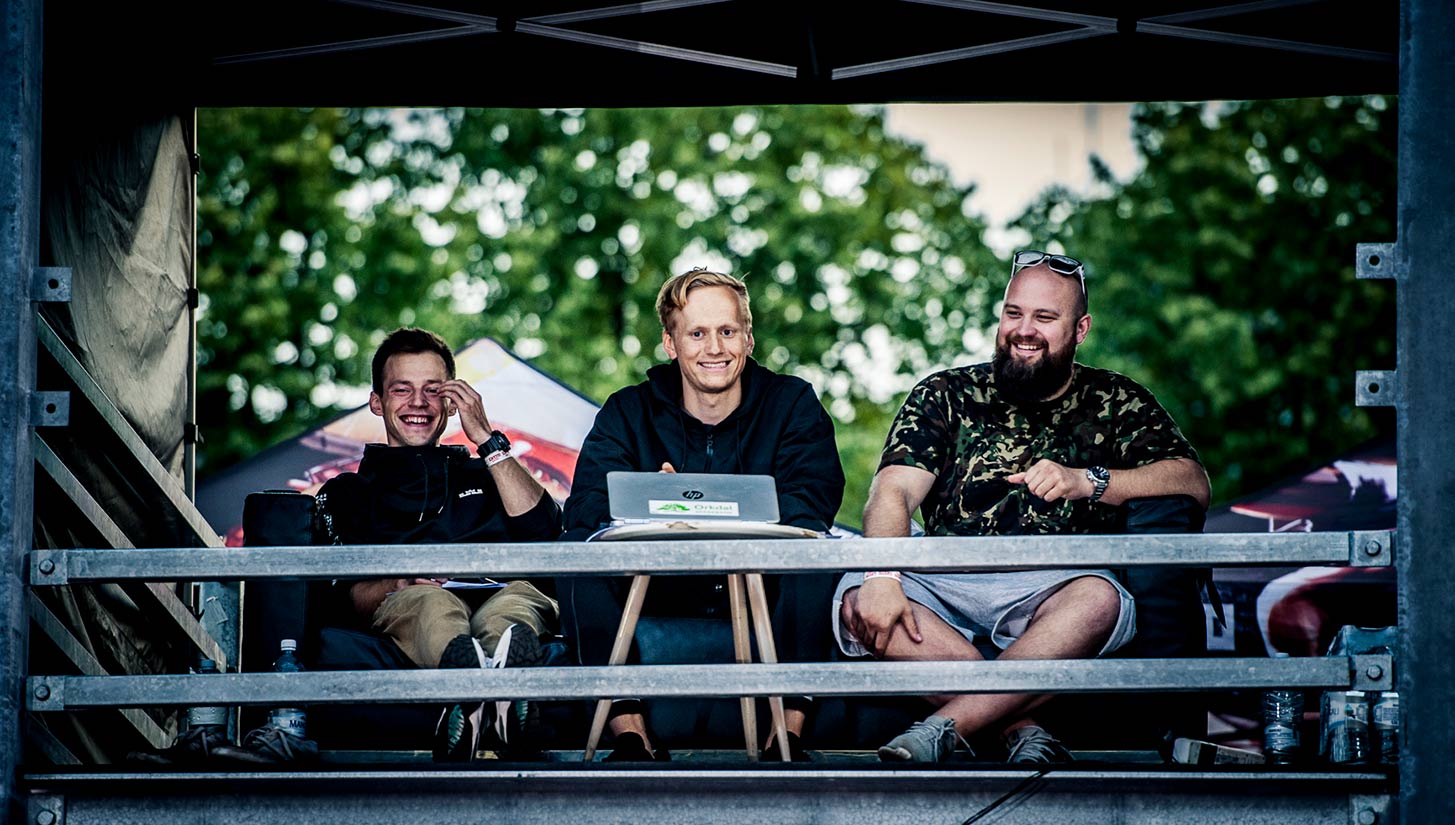 Pinciroli noted that he was taken aback by the amount of crowd members packed into the venue, with thousands of fans brought to silence — not out of boredom, but pure awe at the skill put on display.
Particular show-stopping moments included the semifinal battle between Marlet and MistaVLO, two of the world's best. The two have been going head-to-head in countless events for some years now, and as they advanced from one round to the next, their battle was one of the most anticipated on the day. Additionally, the young duo of Lindgard and Leppik showed that the future of freestyle is in good hands.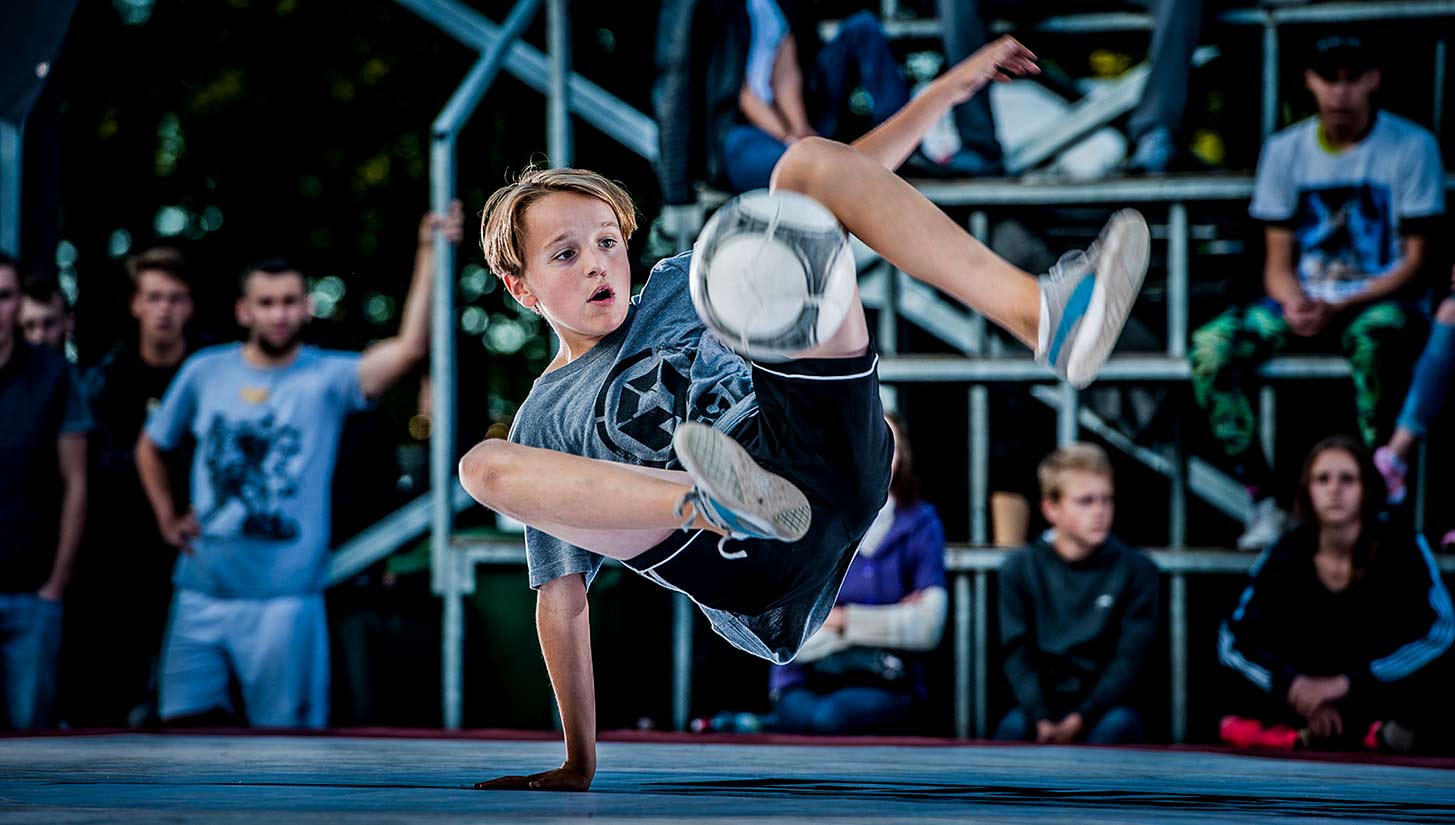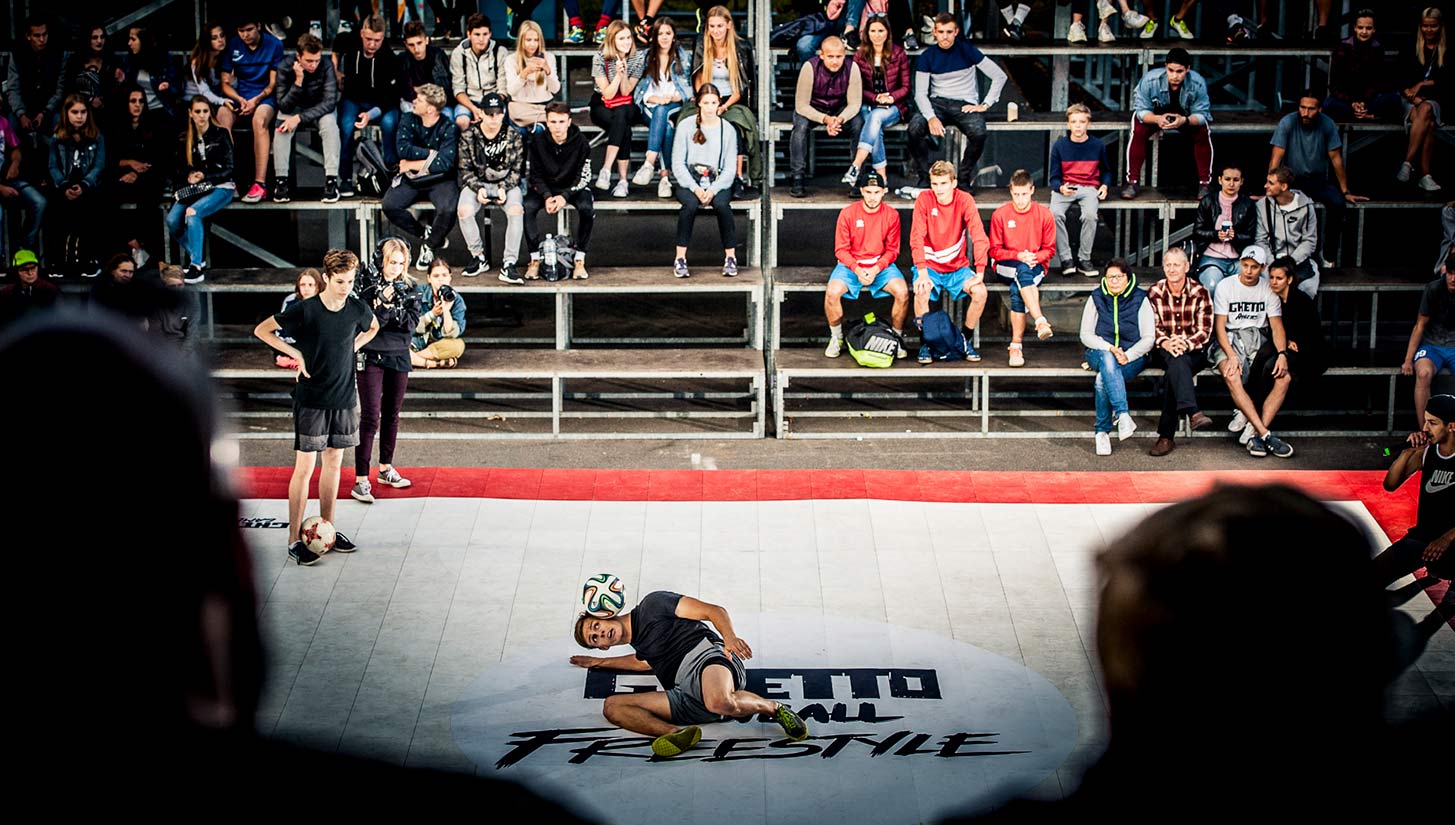 As we highlighted in our profile of him last year, MistaVLO continues to impress, inching his way into becoming one of freestyle's elite. Going into the contest, the 21-year-old Swedish phenom expressed his confidence, expecting a victory despite the incredible level of his adversaries.
"[MistaVLO] told me before the battle that he wanted to win, but more importantly to continue to enjoy and love freestyle," Pinciroli said. "I think this represents him best. I was happy to invite him to the competition and give him a chance to show not just his skills but also his attitude to the audience. He was shining on stage because the situation was perfect — less competition pressure and more having fun compared to some of the other big tournaments he has been in. He's a perfect role model to the other young kids competing and watching."
It's clear to see that freestyle in Europe is continuing to flourish, and we can't wait to see what the rest of the year has in store for us. From Super Ball to Red Bull Street Style, 2018 is sure to be a year to remember.
Photography by Renars Koris. 
For more Ghetto Games, check out our feature that documents their rise from local youth movement to global phenomenon. Keep up with the latest updates from the Ghetto Football team by following them on Instagram.