Christian Pulisic is on his way to AC Milan and Serie A, a fresh start for the talented USMNT winger. ESPN's Vito De Palma and Rosario Pompizzi along with former USMNT legend Tony Meola weigh in on Pulisic's next chapter.
Christian Pulisic's time at Chelsea is finally at an end. It was a long and at times frustrating four seasons which saw the American show his quality, but injuries and a revolving door of coaches saw him reduced to junk minutes. Towards the end of his tenure, despite an impressive FIFA World Cup in Qatar and inexplicably in one of Chelsea's worst seasons, Pulisic was a non-factor.
It should come as no surprise that Pulisic had a down year. Chelsea was a mess, overspending on players and having really no clue what to do with them. There was plenty of talent on the squad, but mismanagement and a general lack of direction led to the club's worst Premier League finish since the 1993-94 season.
Pulisic never played a full 90 minutes in 2022-23 for Chelsea in the Premier League, and the most he went was 87 minutes against Nottingham Forest. He played only two minutes against Newcastle United to close out the season with the writing on the wall that he was on his way out.
Still, Pulisic put on a smile and never once publicly bashed the club or played the victim card. Overall, he can look back fondly at his time at Chelsea with 145 games played, 26 goals, and 21 assists. Pulisic also took home three international titles, the biggest being the UEFA Champions League in 2021, playing a magnificent semifinal leg against Real Madrid.
Enter AC Milan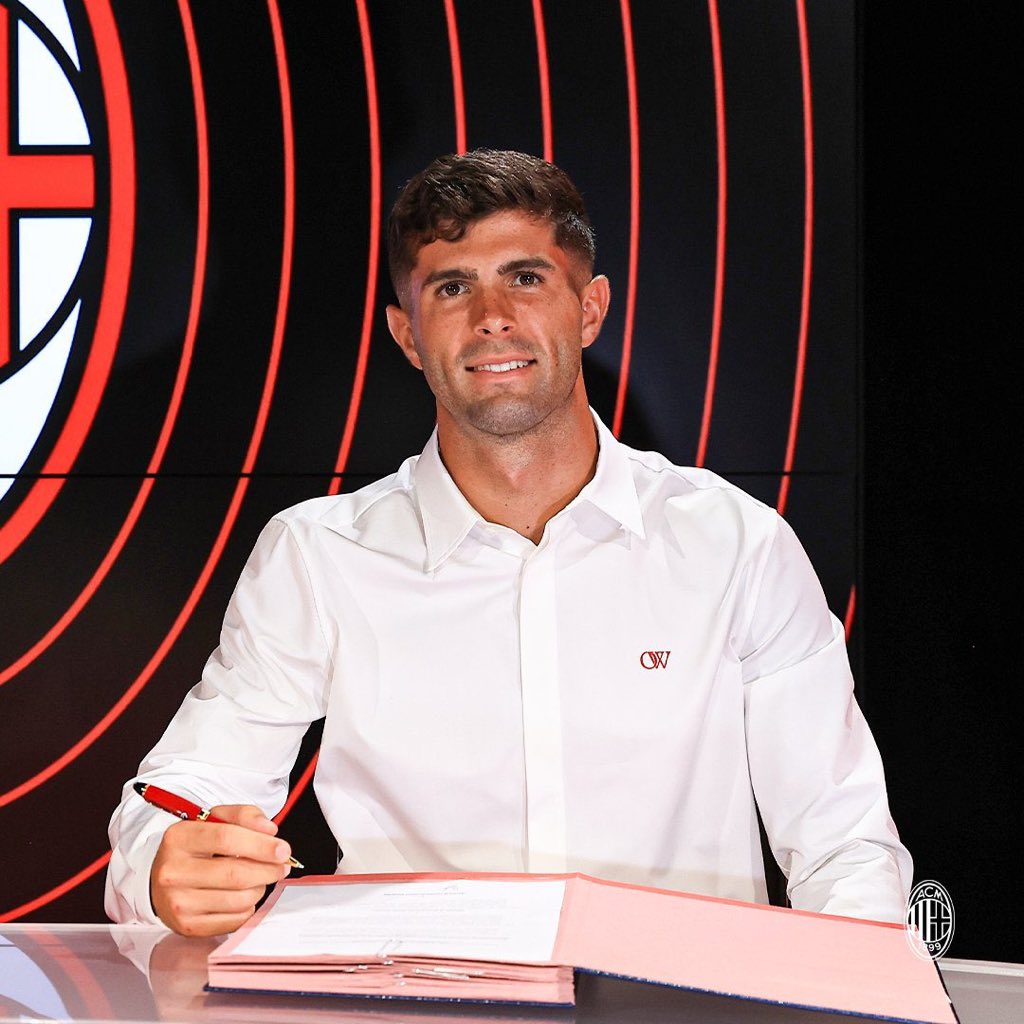 With Pulisic in need of a change of scenery and not on the wish list of the best teams in England, the American and his people wisely looked elsewhere, and AC Milan came calling.
Milan, who are going through a bit of a change at the management side with the departure of club legend and sporting director Paolo Maldini, feel confident they have a team that can fight for a Serie A title and challenge for a deep run in the Champions League.
Milan finished fourth in Serie A and were semifinalists of last season's Champions League. The team enters this season with Olivier Giroud, Ruben Loftus-Cheek, Rafael Leão, and Davide Calabria as their central figures.
Now they can add Pulisic to that list, as manager Stefano Pioli is reported to favor the American playing down the middle of the attack with Leão on the left wing and Giroud up top. It makes for an interesting trio.
Pulisic was met with a lot of fan favor upon his arrival for his medical in Milan, with cheers of welcome and fighting cries from the Milan faithful. But how do some members of the media feel about the arrival of the American?
The Buzz on Christian Pulisic
Christian Pulisic just got to Milan and he's already in training 🔥 pic.twitter.com/0IJ4xXM3yh

— USMNT Only (@usmntonly) July 13, 2023
ESPN in Argentina and longtime Serie A expert Vito De Palma thinks the American and other signings that are made in the post-Maldini era will be under the microscope.
"Pulisic is a quality signing no question, and he is coming to play in a position that AC Milan did not have covered," De Palma said. "The team had a problem playing in a 4-2-3-1 or 4-3-3. In that system the team had issues on the right wing, Junior Messias or Alexis Saelemaekers were not really covering the position properly. So, it was a major hole to fill.
"Pulisic is coming to fill that void. He is young, he has played for big clubs and won major titles, there should be no issues when it comes to his adaptation. The main issue right now is what happened with Maldini and the sale of Sandro Tonali. The supporters are not very happy with the board. The AC Milan fans are a bit nervous and there will be some pressure for Pulisic to perform from the start."
For former United States men's national team goalkeeper and longtime AC Milan fan Tony Meola, the move of Pulisic to Milan is just what the American needed.
"I've been saying on air for two years, I thought this was the right club for Pulisic to go to for so many reasons," Meola said. "Historic Club, UEFA Champions League football, and he fits perfectly into the way Pioli wants to play. His ability on the ball through buildup, his willingness to take defenders on 1v1 when open, and his work to get out on a counterattack when that is on, lines up nicely for him to have success."
It is important to note since his arrival to European soccer, Pulisic is one of three players born after 1998 to have completed 500 successful dribbles, the other two being Kylian Mbappé and Vinicius Junior. Pulisic has shown his quality, even getting man of the match honors twice at the FIFA World Cup in Qatar.
For ESPN's Rosario Pompizzi, the move for the American is a breath of long-awaited fresh air.
"First of all, a relief for Pulisic himself because he was finally able to close this stage and a club like Milan is tempting," Pompizzi said. "Pulisic himself expressed that he wanted to find that joy in a team and took the first step to go in search of that.
"You also have to think about what Milan can offer Pulisic, and that has to do with the drive to take off. Also, the recognition he can get and could never find in England. He has the talent, and he is still young. I'm looking forward to seeing him in the No. 10 role."
The outlook of Pulisic's arrival to AC Milan has been positive on both sides of the pond. The American has proven he belongs on the big stages, what he has lacked has been health and a coach who truly went all in for him in Europe.
When Pulisic signed with Chelsea it was in the middle of the Premier League season, an afterthought as he stayed at Borussia Dortmund to finish the season to little fanfare.
His move to AC Milan seems to mean so much more, from social media videos to already getting the confidence to wear the 11 jersey. Pulisic is being treated as a major contributor at AC Milan, while at Chelsea he was just one of many players. For that reason alone, Pulisic at AC Milan is off to a good start.