Back for yet another action-packed week, Super Ball 2019 brought its usual bag of epic skills and creativity, but it also had some unexpected surprises. Our very own contributor and pro freestyler Stephen Gray made the trip to Prague to both compete in and experience the awesomeness that is Super Ball, and he reports back with five of the biggest and most memorable moments from the world's largest open freestyle tournament. 
Circled on just about every freestyler's calendar, Super Ball 2019 snuck up on us quickly. Arguably the biggest freestyle event of the year, the world open freestyle football championships continues to grow in size and reputation, drawing in athletes and spectators from all corners of the globe for a week of mind-blowing freestyle action and good times in general.
Last week's raw-yet-prestigious tournament once again did not disappoint. The big boss himself Lucaso alongside PJ Art Production and all the various other people involved, delivered yet another belter of a week which saw a lot of memorable moments and controversy.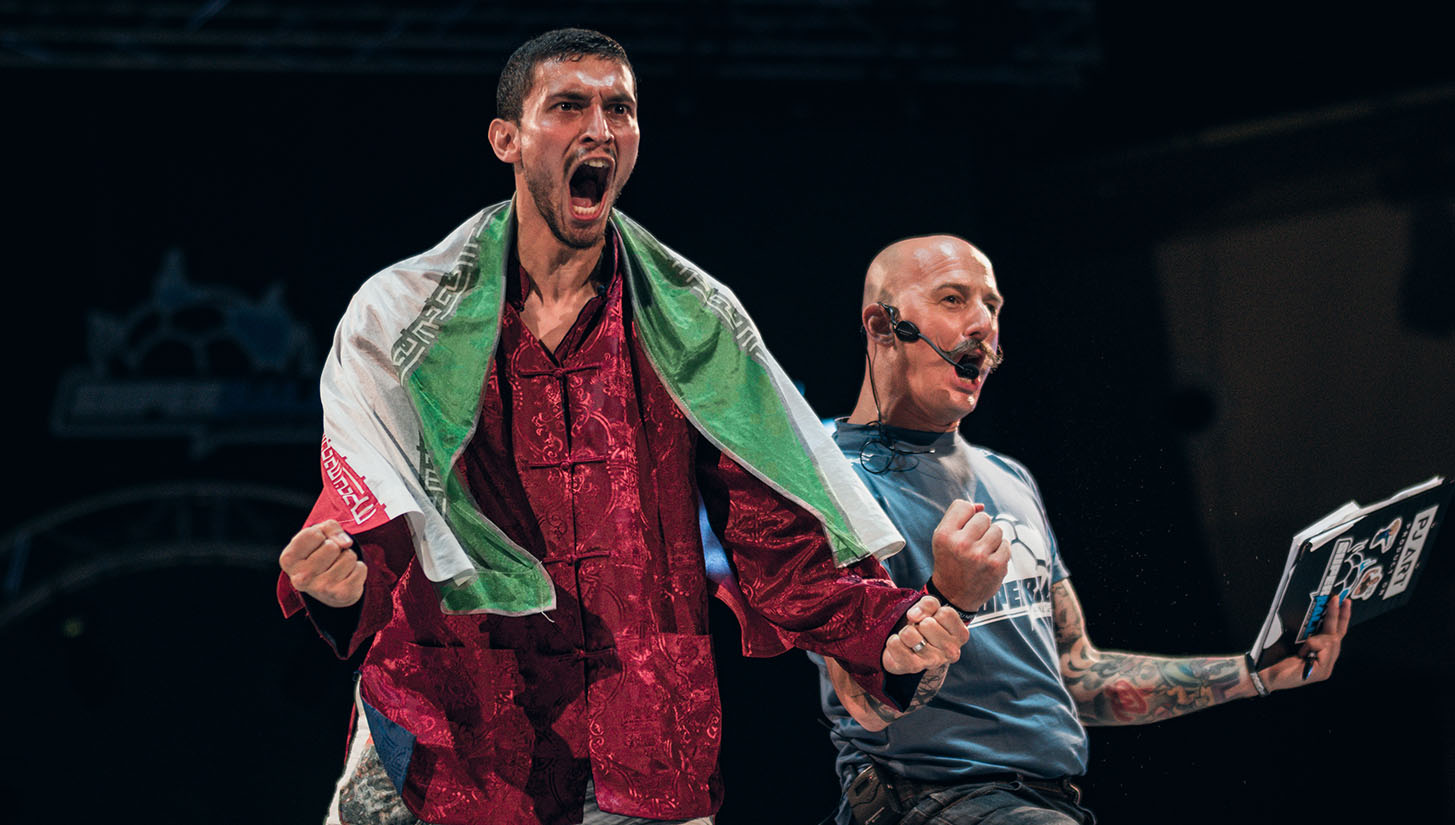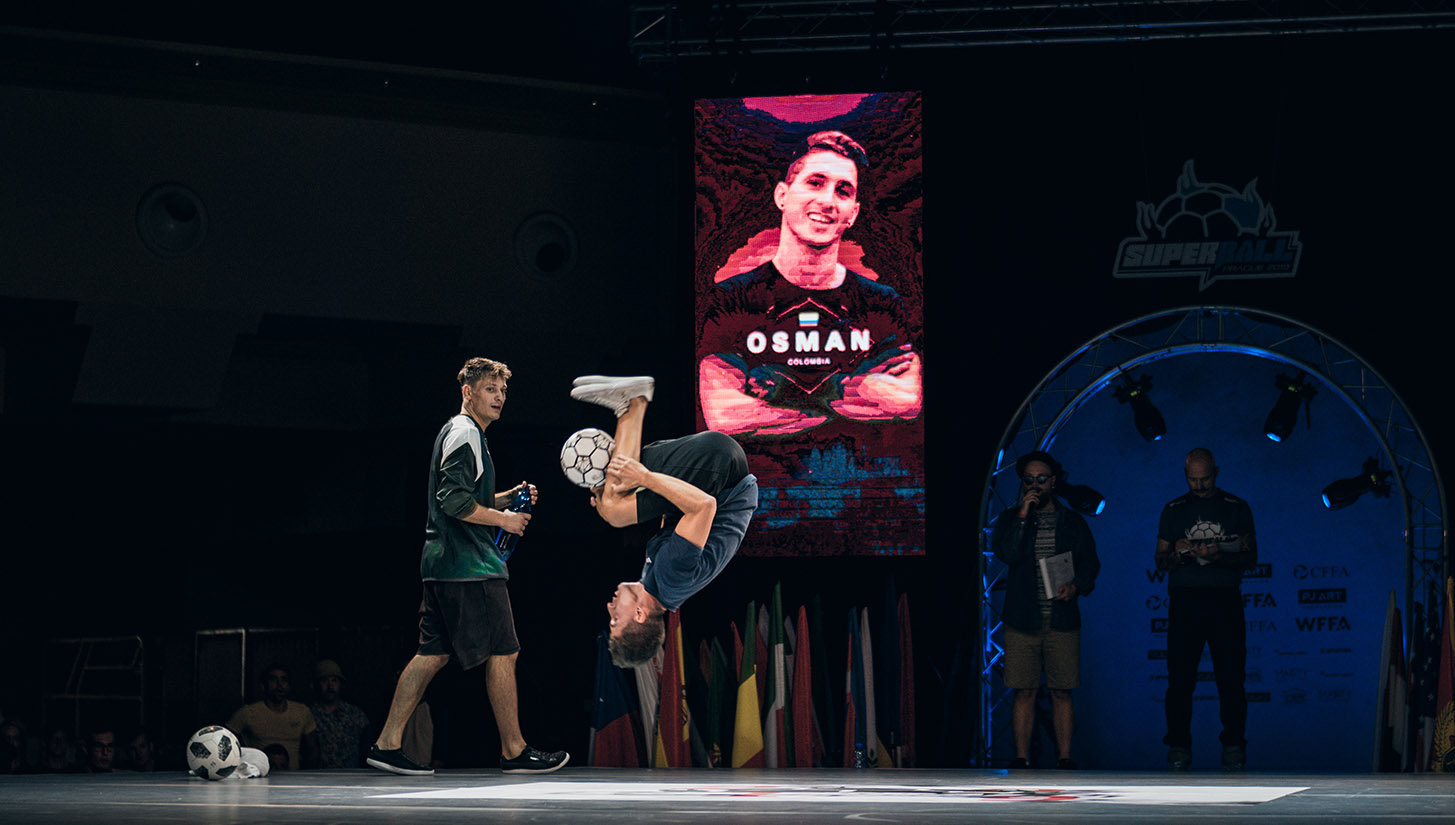 Would you believe yet another record breaking number of players attended? Now over 400 strong from a whopping 47 different countries, this year's tournament featured a great sense of community and as always it was great to have everyone under one roof surrounded by like-minded people and countless different cultures. I think I learned about 10 different handshakes and ways to greet people from this trip alone.
With so much ongoing action and lots to discuss, it is a near impossible task to adequately dissect and review it all, but we take a look back at some of the noteworthy chunks and highlights of last week's madness in Prague.
Erlend and The New Champions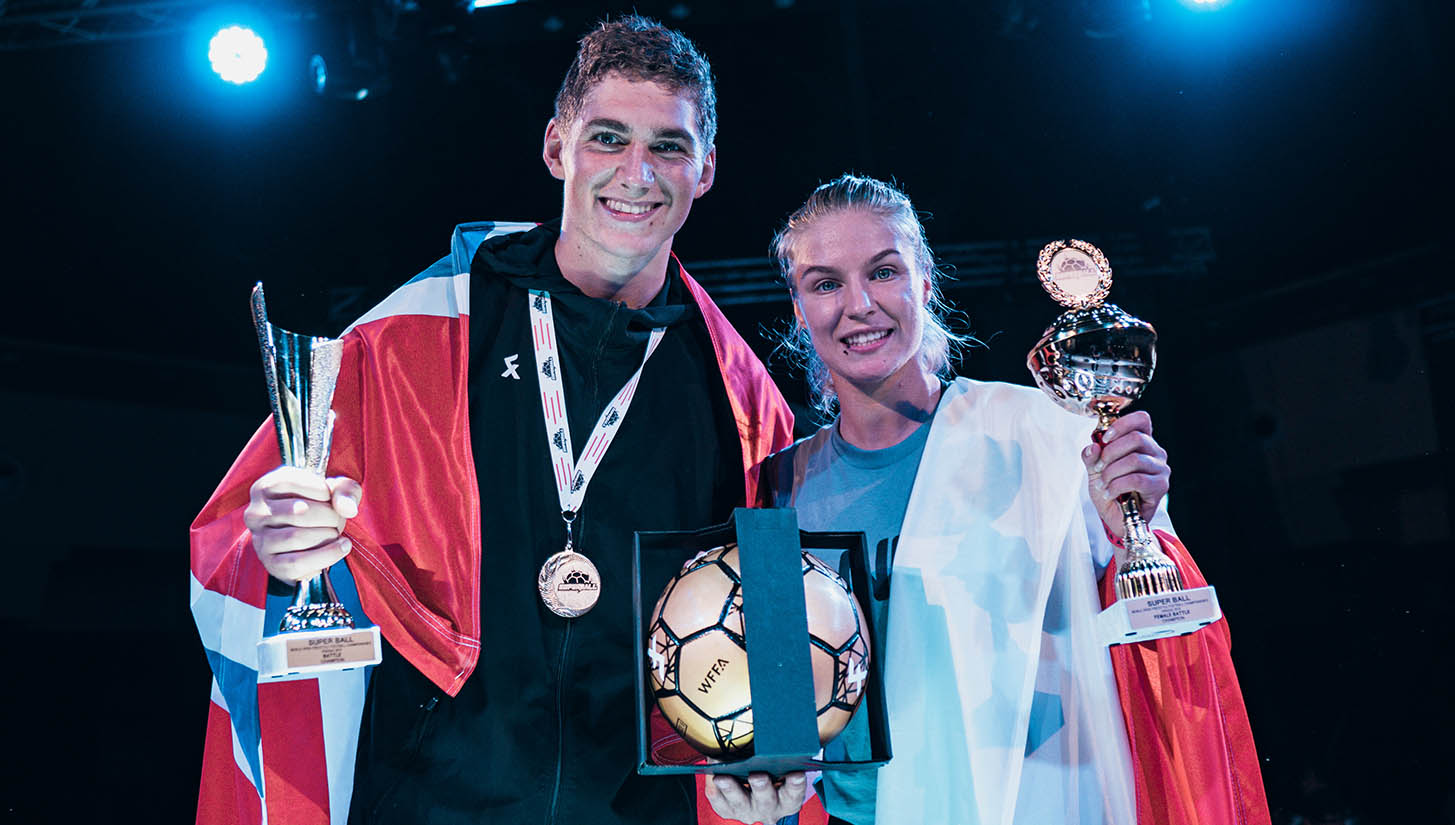 The Norwegian sensation won every single event that he entered this year, but is that really surprising at this point? Not only did Erlend Fagerli retain his Super Ball title from last year (a feat only previously achieved by Andrew Henderson in 2012 and 2013) when he defeated Yo in the final, but he also took home the first place prizes in Showflow and the Double Routines.
His doubles show alongside his older brother Brynjar was particularly notable, with a flawless, creative, and stupidly difficult routine that many would say is their best one yet. This took the duo to an unbelievable fourth consecutive year at the top spot on the podium for Double Routines.
Throughout the competition across all stages Erlend looked very calm, composed, and concentrated on his tricks while treating the crowd to some new moves merged with his usual devastating flow and dynamic transitions. He's truly set the bar so high and I hope he has room on that trophy shelf!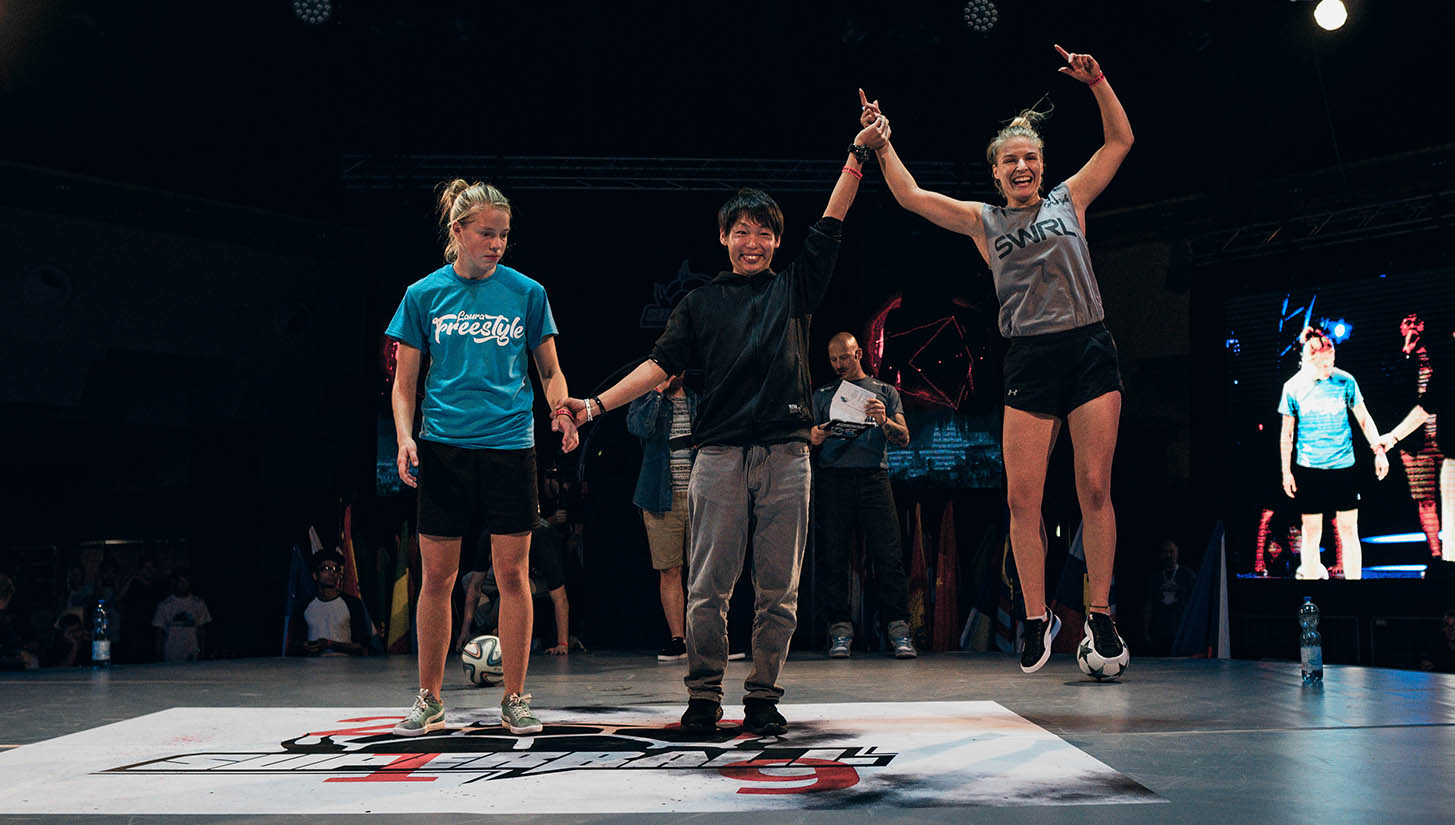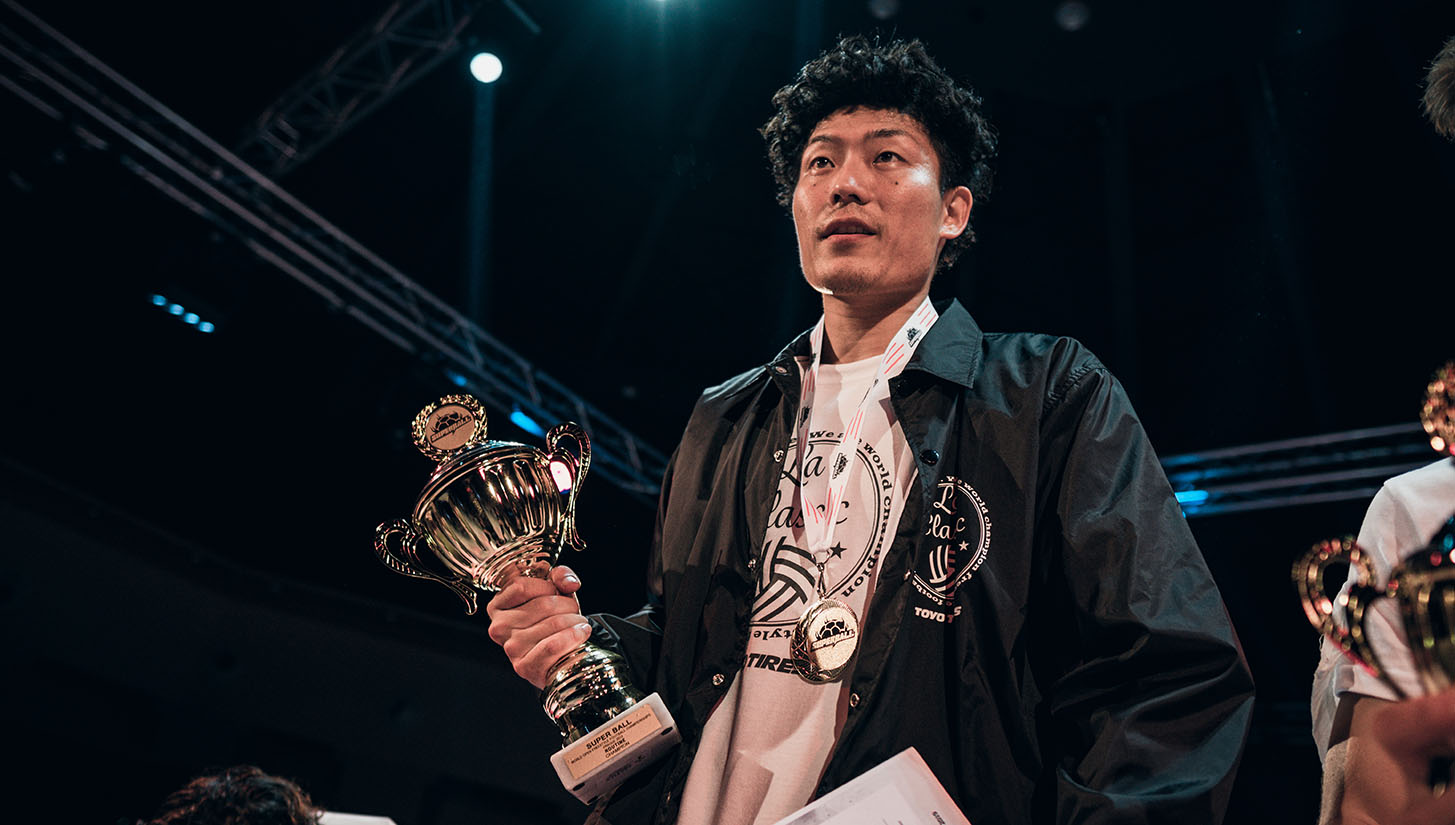 Meanwhile in every other event we saw a new champion to last year's Super Ball. Aguska Mnich managed to keep up her impressive winning streak and upgraded from runner-up last year to champion, beating Laura Dekker in the women's final. With no KVP or Gautier competing this year, the routines were really anyone's game but ultimately it was Yosshi who came out on top with a smooth and cool routine.
As far as lowers are concerned, the Italian beast Luca Chiarvesio walked away with first place in both the Challenge and Sick 3 competitions, the first time somebody has won both of these events in the same year. Competing with a broken hand, the injury showed little impairment for his strong combos.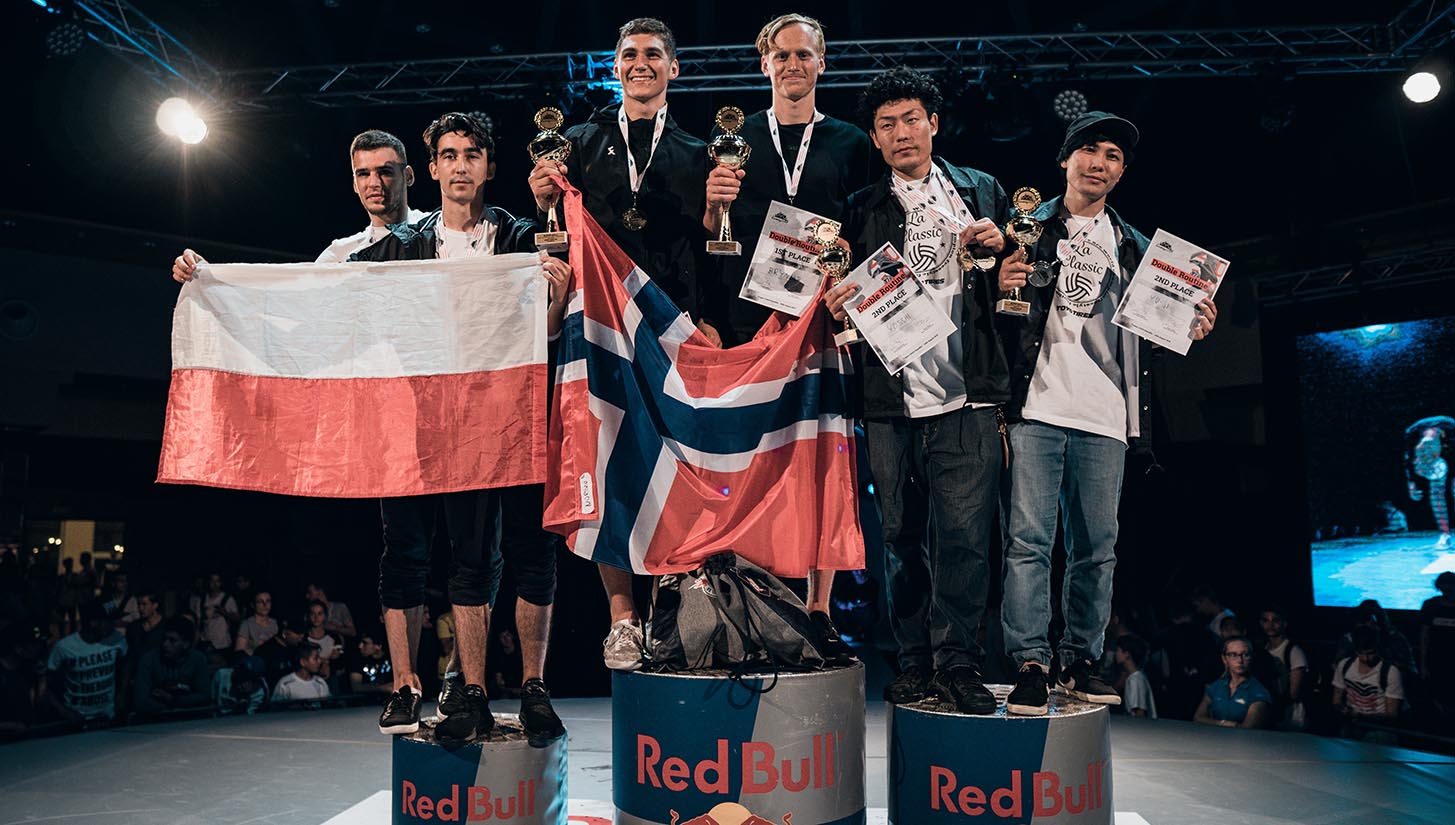 Iron Man was fittingly won by Jairo aka 'Jaironman' of Mexico, who is just in a league of his own for stamina — some say he is still there at the night gym doing a long combo now.
Yuji took first place in the Urbanball event 'Kill The Beat' where freestylers all take to the mat in the night gym and use the same song to focus heavily on musicality, really trying to hit those beats with their tricks.
The New Venue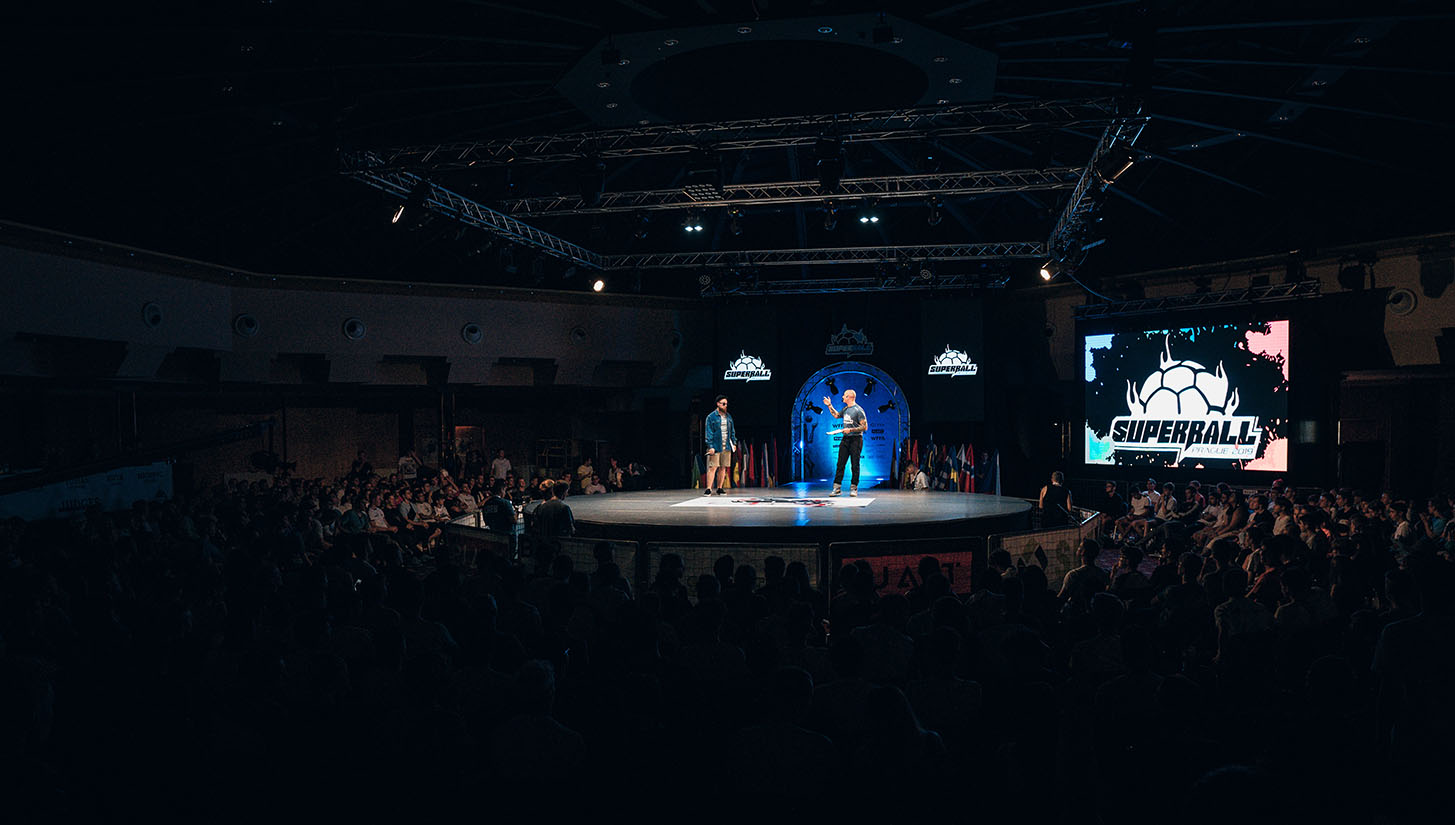 Heading into the tournament, the new venue was one of the biggest talking points that everyone seemed to have their own opinion on. After a tremendous run at the Slavia Prague Athletic Stadium (save for the three years in Liberec), a falling out with the club meant the iconic track would be absent from Super Ball 2019.
The hunt for an alternative venue led us to Top Hotel Praha. While it looked amazing when you first walked in the lobby, the rooms were kind of a different feeling — but we'll save that for TripAdvisor.
Of course the change of environment presented a lot of different pros and cons. While it may not have had the run-down charm and nostalgia that we had all grew to love at Super Ball, the Top Hotel did a more than sufficient job of bringing everyone together within one convenient location never too far away from the action.
The room for the qualifiers and everything else during the week had a lot going on. It certainly did a good job of boxing in the atmosphere and the ever-familiar music of DJ Skodiss. In many ways it was cool to have a 'hub' room that had the stage, panna cage, shop, and warm up area all in one, but many players had to or wanted to find alternative places to train and warm up which is understandable.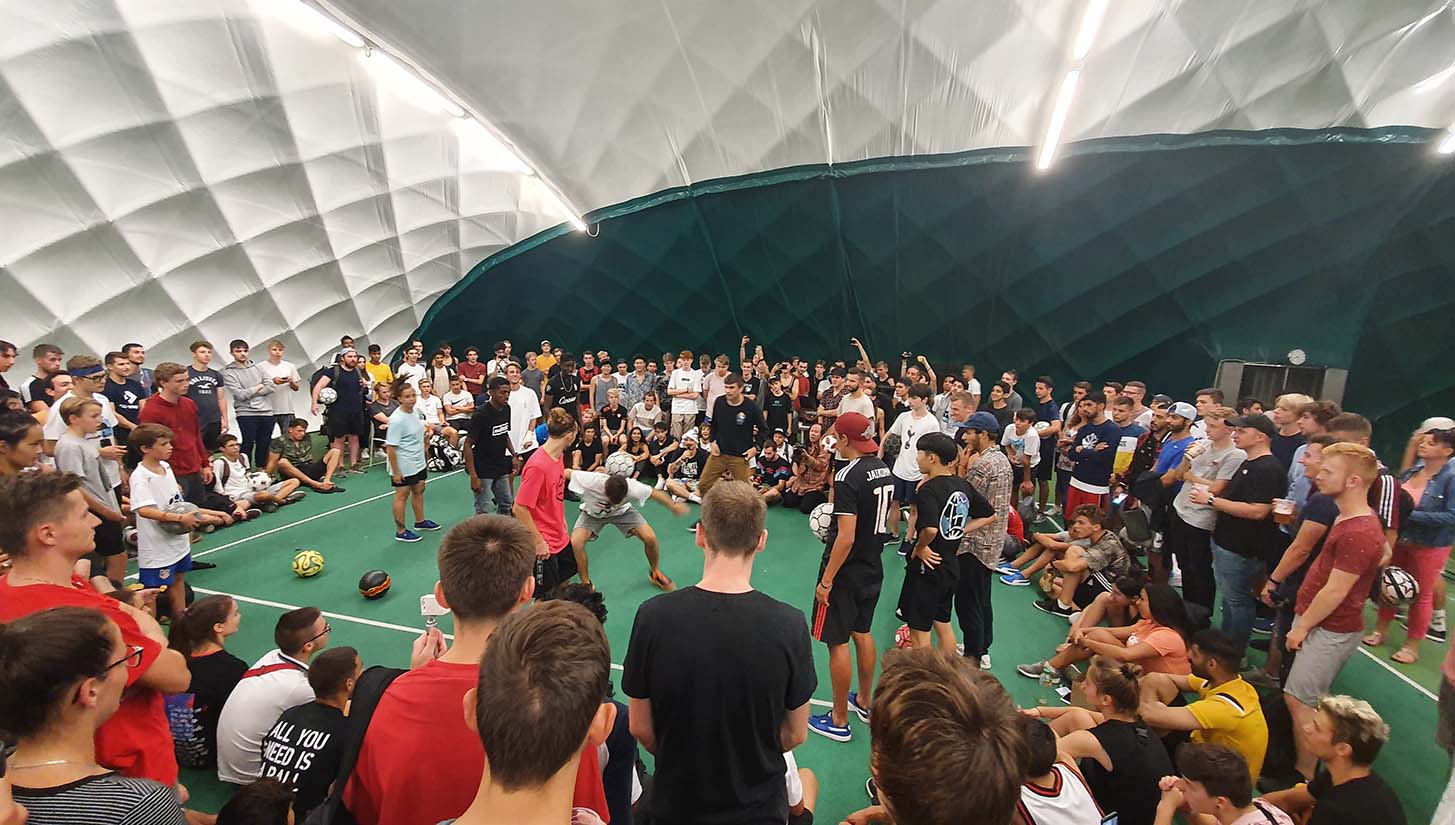 There was also the night gym, which hosted the Kill the Beat and Best of the Rest competitions. It admittedly was sweatier than FIFA officials on a corruption case in there, but it was also home to some of the best moments and vibes that make Super Ball what it is.
One downside that did become apparent as the week went on was the difficulty of being able to get a good and comfortable view of the action. This made us really miss the elevated seating tiers at the running track.
Having spoken to others, the general consensus seems to be that the biggest change was that this Super Ball seemed to lack the outdoor feel to it. Being cooped up in the room for extended periods of time to watch lots of battles made it easy to lose track of time. However, the indoor-only competition nixed the pesky wind that has plagued many a freestyler in the past.
Overall, I don't think we can complain too much or at all in fact. The hotel served its purpose very well and I'd like to think that we are grateful that we even have a Super Ball. If this is to be the venue for the next couple of years I think it will be a success in functionality. Although I don't know what the hotel staff would think about having all these strange people training in the lobby until their legs fall off.
Around The World Documentary Screening (Don't Worry, No Spoilers)
This Super Ball also doubled up as an official screening for the hotly anticipated Around The World documentary which had been more than two years in the making. It was really nice to get so many freestylers together to watch it, spontaneously clapping, 'ooh-ing' and 'ahh-ing' at various points throughout. It was truly an incredible film, and we are all looking forward to its next stage in terms of distribution, because everyone should be able to marvel in this amazing project.
It was great to see all the various backgrounds and walks of life of each of the protagonists in the documentary. Huge credit goes to Tom Cheve, Clem Keym and David Amouzegh for putting together such a beautiful piece that really encapsulates the emotional side of our sport and how it impacts us.
The cinematography in particular was tremendous and used some really clever bits such as switching from training to competition clips seamlessly. Of course we as freestylers hope non-freestylers can appreciate the documentary as a whole too. As Polish freestyler Luki, one of the film's subjects said on stage after the screening, you can clearly see it is not just about tricks. He did a total of one trick in the film, yet he was able to share his story and shed light on what freestyle is, means to him, and does for others.
The Best of the Rest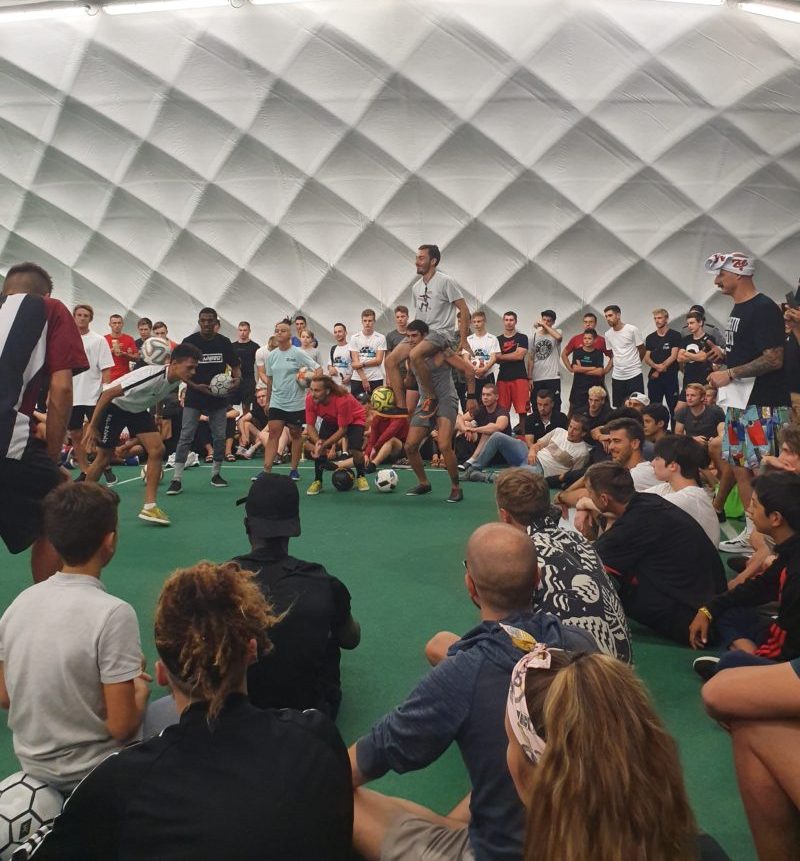 This competition organized by legendary host Lorenzo Pinciroli was easily one of the highlights of the week. In a squad battles type format with large crews of about six or seven facing off against each other, it had that b-boy flavor that freestyle football has always shown.
Taking place in the night gym, the atmosphere was arguably better than anything produced all week. People were truly going wild and enjoying the skills, personalities, and antics that were occurring in an "anything goes" feeling of battle.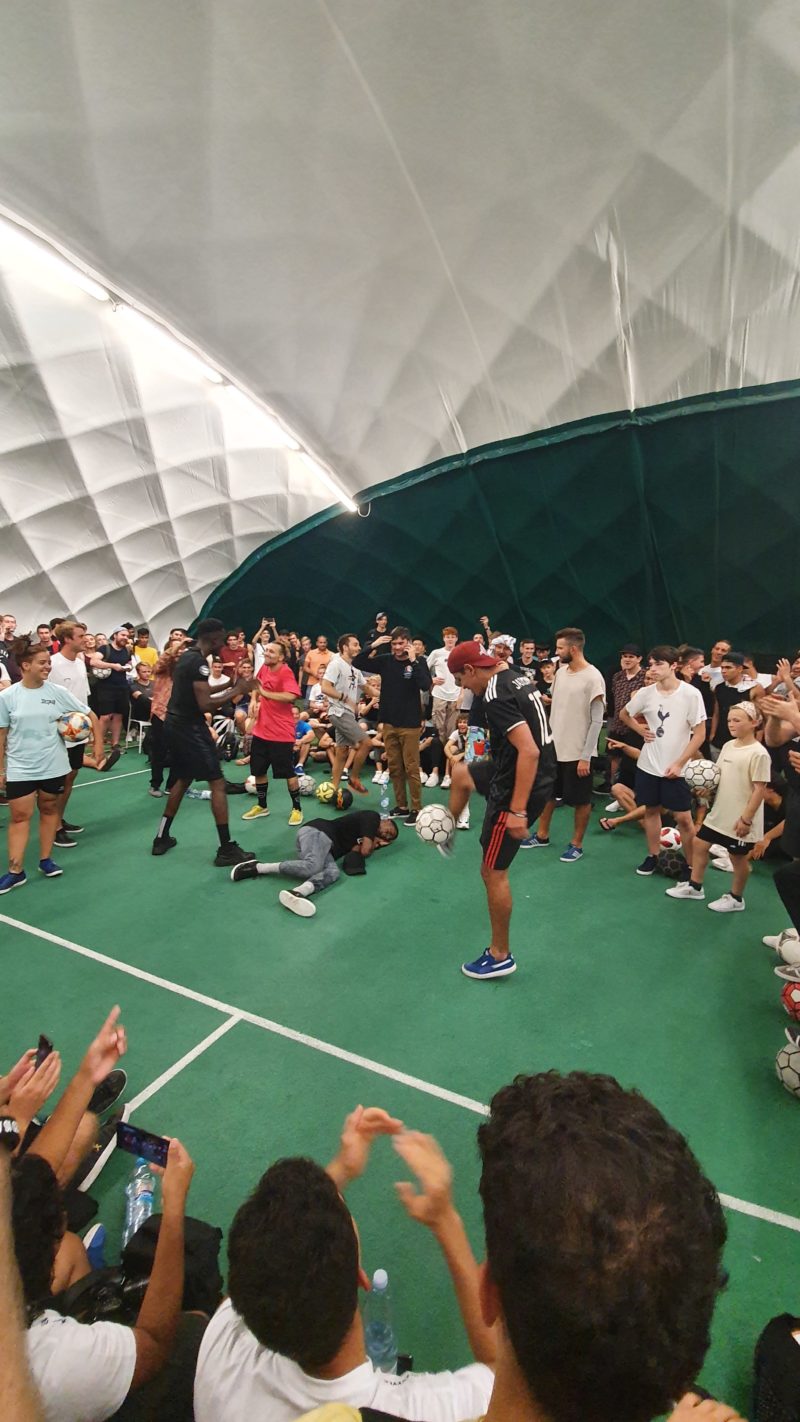 The 15-minute final even featured special appearances of two of the best freestylers of all time in Henderson and Michryc, really making it a spectacle for all in attendance. Afterwards the crowd would stand with the crew they felt won. This event was too much fun even for the neutrals and simply has to happen again.
The Rise of the Underdogs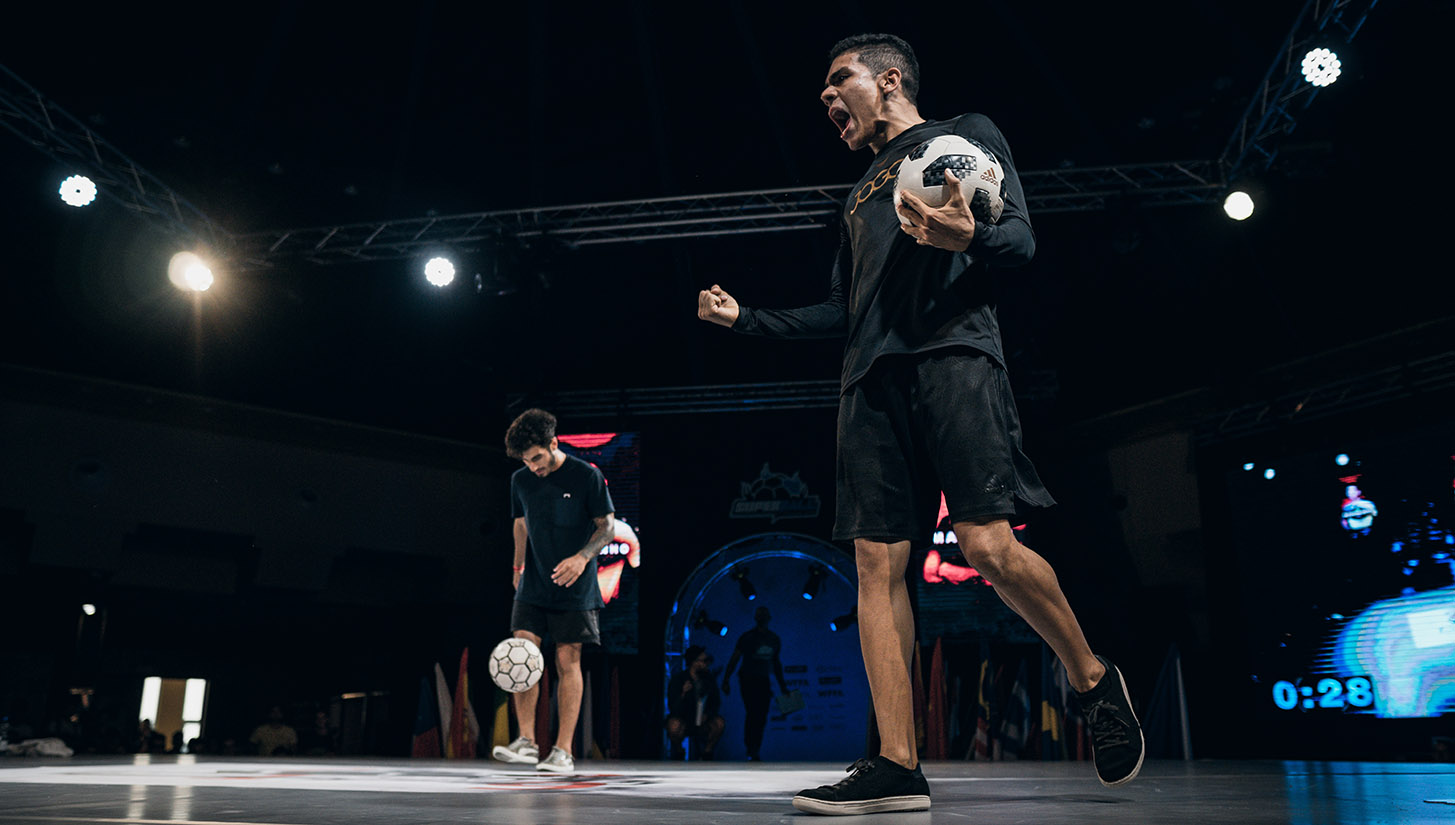 As the level is scarily on the rise from all the freestylers, especially the younger ones, it's great to see some upsets as a reminder that freestyle football isn't played on paper and that no freestyler is immune to defeat (except for maybe Erlend).
On the day of the finals some honorable mentions can go to the likes of Griffin Berridge of the UK who has gone from strength to strength with each Super Ball, and has now broken into that Top 16 bracket. Alvaro Lopez, the Spanish national champion also ruffled a few feathers reaching the Top 8 stage overcoming last year's fourth place finisher, the energetic Kazane.
But the biggest breakthrough without question this year was the lesser-known Sebastian Peña, better known as "Machine" from Colombia who managed to really upset the odds and finish in third place. With a nice mix of strong uppers and lowers combined with some original sits and sole ideas, he managed to live up to his nickname and surprise many with a very tough route to the semifinals defeating Ricardinho, Lopez and then his fellow countryman Boyka in an all-Colombian affair in the third place playoff.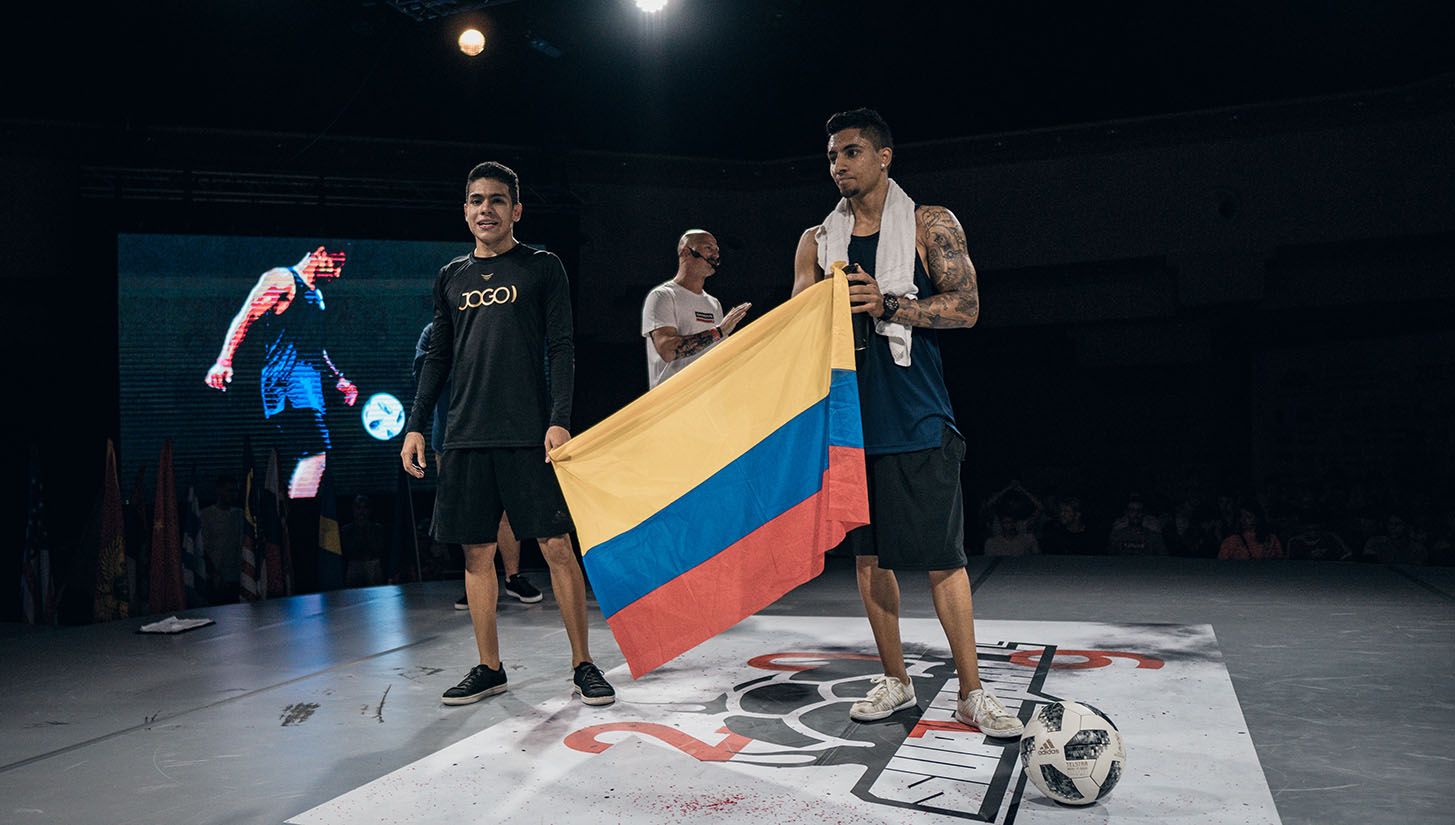 What makes it even more special is that this was his first ever Super Ball. It's very rare someone would come out of nowhere and achieve something like this in their first attempt. He was visibly overwhelmed on stage and I think all of us were basking in the emotion shown. You could clearly see how much it meant to him and that kind of passion is what is needed in the sport for sure.
Final Thoughts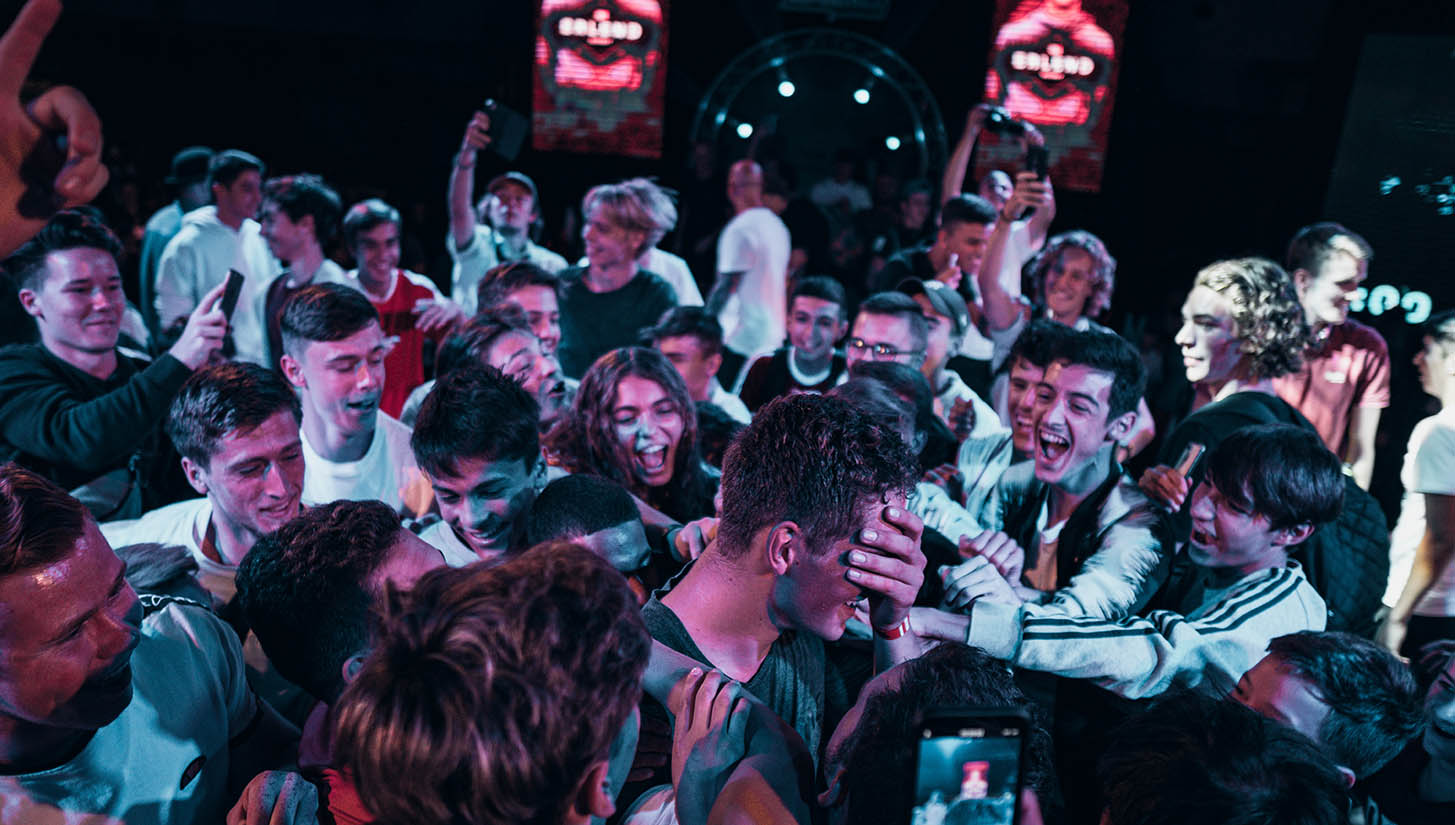 Overall it was another amazing year. Don't forget that Prague as a city in itself is a worth a visit, but I personally urge any freestylers contemplating attending Super Ball to get to next year's tournament by hook or by crook. It's truly the greatest freestyle football competition on earth for the purists, and despite many of us recovering from the dehydration I don't doubt the motivation levels are sky high for all, and we're definitely looking forward to the next one.
Photos courtesy of Lotar Mateusz.