From February to October 2017, Steve Bernasconi embarked on The Soccer Tour, an eight-month, 30,000-mile journey that gave a glimpse of the lives of soccer supporters from all levels of the American soccer pyramid. Bernasconi spent the trip either sleeping in back of his vehicle, a Honda Odyssey minivan, or couch-surfing through various supporters' homes that were gracious enough to open their doors to him. 
Steve Bernasconi had his dream job. After starting with the Fort Lauderdale Strikers of the NASL as a college intern in 2011, he had worked his way up to become the team's communications manager in 2014. However, it wasn't until he had obtained what he had worked so hard for that he realized that maybe it wasn't exactly everything he had envisioned it to be. That paired with a foundering organization with some serious financial troubles led Bernasconi to leave the team he had been with for over five years.
Bernasconi interviewed for jobs with several MLS teams as well as U.S. Soccer, but they disregarded his years of previous experience due to the Strikers' position in a second-tier professional league. While this discouraged him, it also inspired him to strengthen his resume while also accomplishing something personally fulfilling and rewarding.
Combining these two personal desires, he came up with the idea for The Soccer Tour, an eight-month, 30,000-mile journey across the United States that documented the fan experience of various professional soccer teams from all levels. Throughout the crowd-funded trip, Bernasconi relied on the kindness of strangers to provide him with a couch to sleep on — otherwise he slept in the back of his parents' 2004 Honda Odyssey, which remarkably made it through the entire trip without any problems.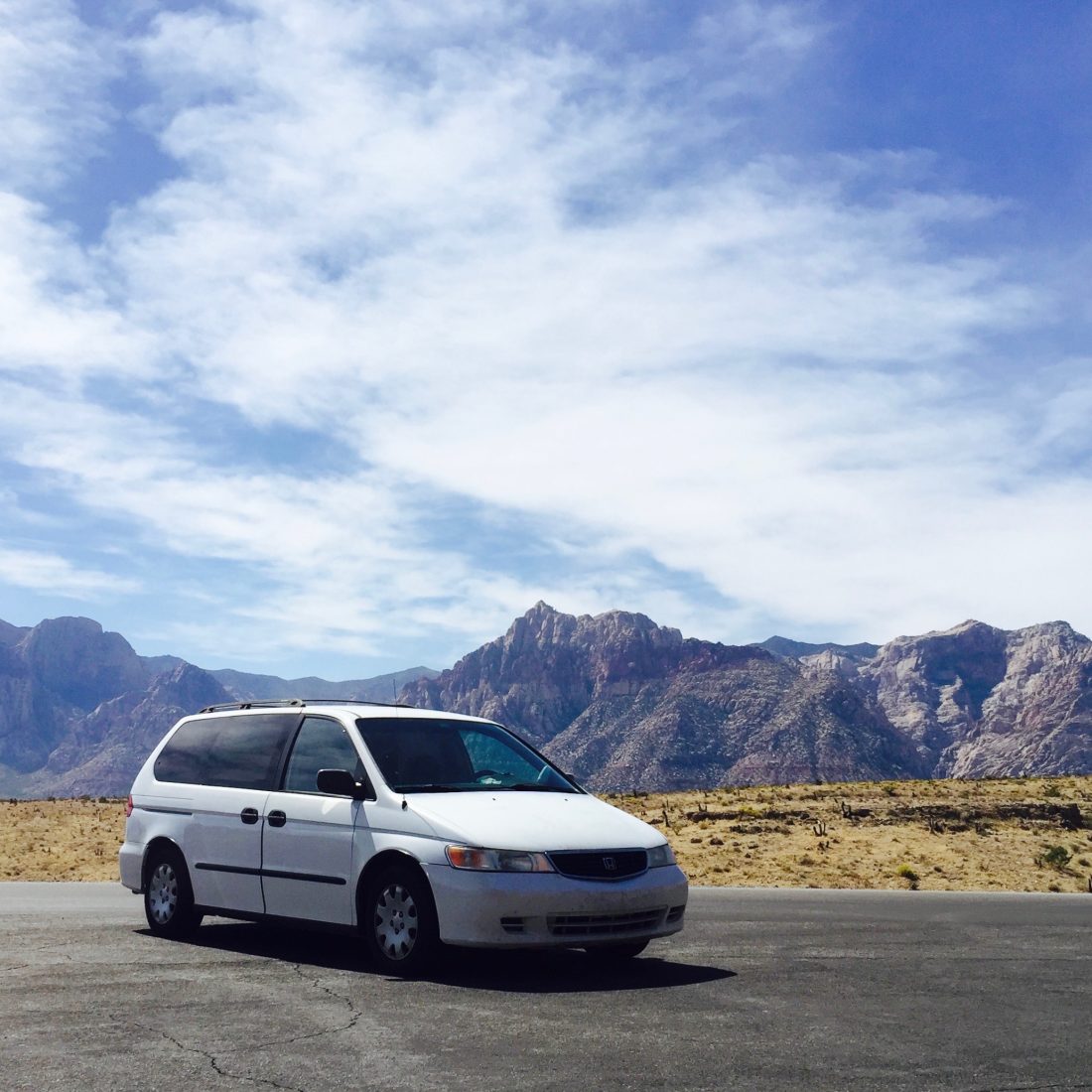 The trip began in February 2017 in his home state of Florida, and Bernasconi made his way across the country with the final stop in Los Angeles in October. Now that the Tour has completed, we had a chance to catch up with Bernasconi and discuss some of the more interesting nuances of his trip, as well as what is next for the young and ambitious soccer fanatic.
Urban Pitch: Eight months. A variety of teams from all levels. Were you surprised by the way you were treated by a particular team, either for better or for worse?
Steve Bernasconi: I think smaller teams were more receptive to me. Everywhere I went I was able to get a media credential or a ticket. I went to 56 games last year, and I didn't buy a single ticket. It's a remarkable reflection of the generosity of the community and how well-received the tour was.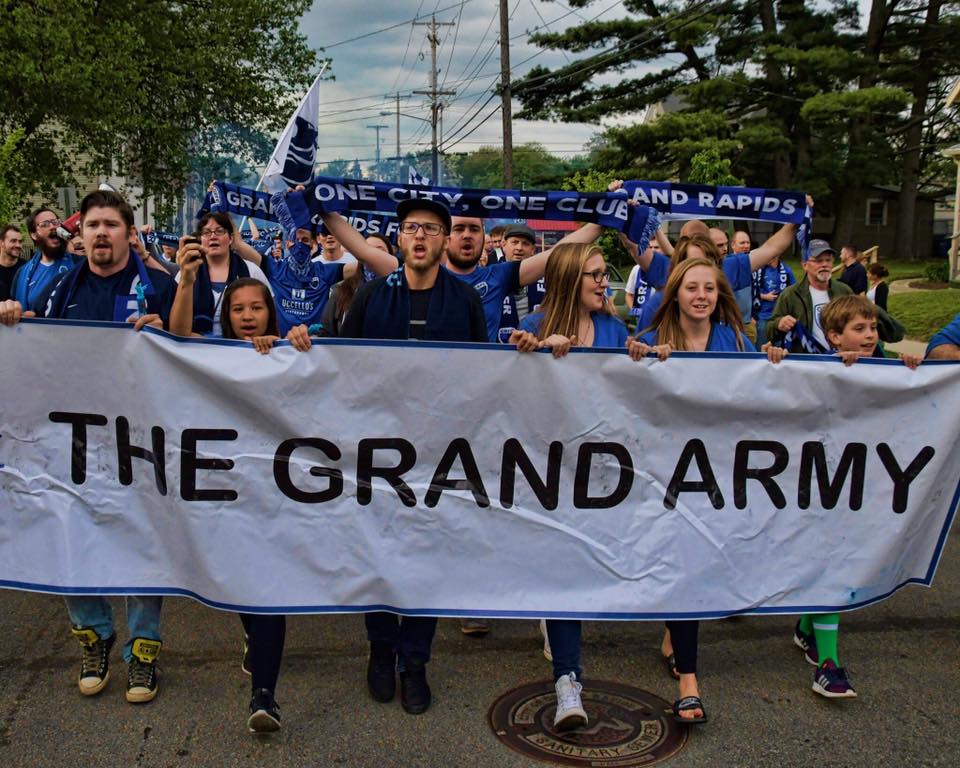 If i had to single out one event for praise, maybe it would have to be Grand Rapids FC in the NPSL. When I was there, I felt like I was a big deal. The supporters' group arranged for a local TV station to come do a story on me, the club had me do the ceremonial coin flip, and they put my story in the matchday program. It was really cool to be treated so well.
"When you're sleeping in a van in random parking lots or brushing your teeth in a McDonald's bathroom you can't help but learn not to take things for granted."
What's the craziest story you have from the trip? Anyone try to break into your car or anything like that?
It's crazy because you think I would, but for a guy sleeping in his van and traveling 30,000 miles over eight months, I went through unscathed. I didn't really have any major car issues the entire time, I never really put myself in danger, and I didn't get robbed or mugged or anything. I had some issues at the Canadian border, but other than that, it was relatively — I don't want to say uneventful, because a lot happened — but nothing that is this insane anecdote or, "You won't believe what happened," type of story. Maybe if i were a little more reckless I'd have some crazier stories.
What happened at the Canadian border?
So the first time I went into Canada I was a little worried because I had never crossed the border before. I wasn't sure if they would ask me difficult questions, or search the van — not that I was trying to hide anything or had anything illegal — but I was just a little worried about what that process would be like. However, the first time getting in, there was no issue at all.
The second time I went in, I was expecting kind of a similar experience as the first time where there'd be no hassle. I told them I was going to watch a soccer game, and they asked who I was staying with. I told them that someone had offered to host me. They asked how I knew that person, and I told them I don't, and that he was a stranger.
Then they kept asking me more and more questions, and they didn't seem satisfied with my answers. They saw a guy who had all of his possessions in a van, that doesn't know where he's staying or who he's staying with. Something doesn't quite add up.
They really thought I was trying to bring some stuff into their country or that I was trying to illegally immigrate or something. They told me to pull up and a few agents went through my van, and they rifled through all of my stuff and left a complete mess. They had no regard to how anything was set up in there. Then I had to go inside and sit down for an hour or two as I waited to speak with someone. They asked me more questions, and I showed them what I was doing, showed them my website, and after being able to do that they got a better feel for what this was and why I didn't know who I was staying with. After that there were no issues, but at the time it was a little nerve racking having border patrol agents dig through all of your stuff and interrogate you.
Not too many people get to travel the country like you did. What were some differences you noticed with each region of the U.S., and which one was your favorite?
Well I think it's important that we remember that while soccer isn't all that new in our country, the culture surrounding the game is. We don't really have an engrained soccer culture in this country, and we sort of have to create it ourselves. I don't like to play favorites, but the Pacific Northwest — you see what they're doing in Portland, Seattle and Vancouver — it's unreal. If I had to pick a favorite region it would have to be that.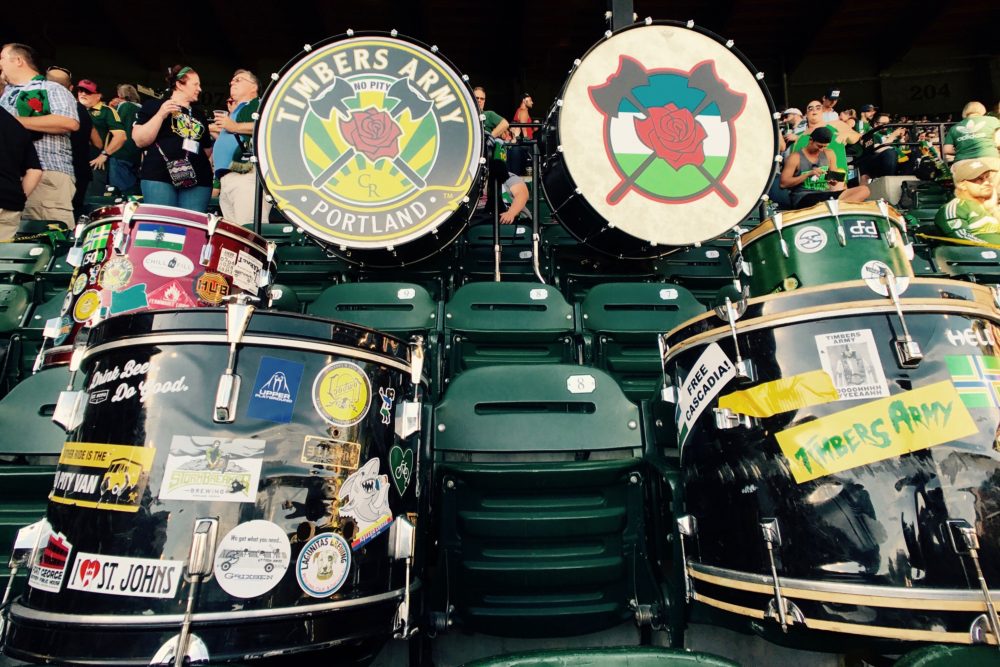 While you did receive a lot of support from crowd-funding and various other sponsors, you still had to be on a tight budget. That being said, what was the best and worst meal you had with your limited funds?
There wasn't much of a food budget, which was a disappointment, because how are you going to travel the country and not try barbecue or all this great food in all these cities? I am pretty frugal and I like to live simply, so there was a lot of PB&Js and a lot of fast food, so that was probably the worst — all that Burger King and McDonald's.
I think finishing the tour in Southern California and having some fish tacos in San Diego, having some street tacos in Tijuana, those were some of my favorites. I also was able to eat some of my favorite food across the country, specifically pupusas, a Salvadorian dish that I got hooked on here in South Florida. In a lot of cities, I would just try those pretty much all over the place.
Best tacos of the trip… so far. pic.twitter.com/cVB6dbtnWm

— The Soccer Tour (@TheSoccerTour) October 12, 2017
Were you enjoying all of that regional food alone or did you have people showing you the ropes?
Every time I was able to enjoy the local cuisine, it was someone showing me. Even in a place like Cincinnati, where they're so proud of their skyline chili, I was going with people. In San Diego, I went with the guy who was hosting me, Paul. He had some time before work, so we went to the beach, rode bikes around, and then grabbed some tacos. I think it was so good that I ended up going alone the next day.
In Mexico, we were able to go with a whole group, and that was amazing. I went with the "Gringo Xolos". We met up in San Diego, took a train down to the border and walked across the border together. The street tacos were definitely better with other people. I don't want to say I'm not adventurous, because this was quite the adventure, but I am a little bit introverted and shy, and I like doing things with people, and when I was experiencing a lot of things on the tour, they weren't done alone.
What was it like staying with all those host families? Was it difficult to find people to let you, a total stranger, stay in their home?
What better way to learn about the team, city, and the culture than with someone who lives there and can show you first hand? It's crazy to think that so many people were willing to open their doors up to a total stranger — and I didn't murder anybody or get murdered, so it all worked out.
There was one time when I was in Ottowa, I got a very disturbing phone call letting me know that my friend had just passed away. I was obviously a little bit distraught but I had to get home to attend the services and be with my friends and family. When I was looking to book a flight home, I was looking around and seeing which airport would be the cheapest, and the best place for me to go was Cincinnati, which was a 10-12 hour drive from Ottowa.
I needed a place to stay before I flew out the next day, as well as a place to leave my van for a few days. I sent a quick email explaining my circumstances to one of my patrons, Boston Brazzell, and he said it'd be no problem for me to stay with him. I spent the whole next day driving from Ottowa to Cincinnati, pulled up to his house, and he was super accommodating. He drove me to and picked me up from the airport, and it was just remarkable.
It's crazy how close-knit the soccer community is that we're willing to take care of each other and open the doors of our homes to each other and have that trust based solely on the mutual love for the game. I saw the best of human nature — the love, the generosity, the altruism — all of that was there. None of this would have happened without any of that support.
You thought you had your dream job, but that wasn't necessarily the case. I'm sure that there are plenty of people out there that can relate to that. What kind of advice would you give these people as someone that has achieved success by leaving your comfort zone?
I'm not sure that I'm anyone who should be giving advice, but  I think I can understand that a lot of people today can feel a little bit lost or confused or disenfranchised, and when I think back to a year or so ago when I was planning the tour, I was definitely a little confused. I wasn't really sure what I wanted to do with my life, and I lacked a little bit of purpose and direction. I think a lot of people live life on autopilot. At no point in time do we ask ourselves, "What do I really want, and what do I really need?"
I think struggle is essential. I think we need to struggle because it's important for us to see what we need to work on. That type of struggle makes us better. I think I was feeling a little too comfortable about where I was with my life, and I needed to shake that up a little bit. Now when I look at myself post-tour, I like to think that I have a little bit better of a perspective on life. A little bit more appreciation, and the ability to look at things differently. When you're sleeping in a van in random parking lots or brushing your teeth in a McDonald's bathroom, you can't help but learn not to take things for granted.
In addition to those, what are some other struggles you encountered that gave you your newfound perspective?
I think most people, when they hear about my tour or interact with me, I think their first thought is, "Man you're living the dream. You get to travel around, you're doing what you want to do, life must be so great." And to an extent they're right. I consider myself very lucky. But it definitely tests you. Being on your own for extended amounts of time, camping out in the van, relying entirely on strangers to live — it's very humbling.
The trip wasn't all rosy, and I don't want to complain too much because I got to do something that I really wanted to do and I really loved doing it, but it wasn't all fun and games. It wasn't a vacation. I definitely got burned out and got a little bit jaded, and it's so funny that I'm back and I'm just relaxing and basically doing nothing, and it feels so, so good.
So it wasn't just all sunshine and rainbows. What were some of the most difficult moments on the trip?
I don't know if there were any particular low points where I was just sitting around being depressed or bummed out, but I think in general, being alone for extended periods of time — it got very lonely. Being away from my girlfriend, my family, and my friends, and going long periods of time without interacting with people was difficult. It got to a point where I asked myself, "Why am I doing this again?" It's great to see the country and all, but especially when you're on a limited budget and when you're all alone, it's like, "Hold on, what's the point of all of this?"
When I went to Niagara Falls, it was depressing. Here's me and this amazing, beautiful, natural wonder, but I'm all alone, and there's no one to share it with. Meanwhile, my girlfriend is thousands of miles away, and I wish she was here. On my way back home, I intentionally skipped the Grand Canyon, because that's definitely something I want to see, but I don't want to see it alone. I think there's plenty of things that are important to do on your own, but there are certainly some experiences that are better shared. That's one of the things I learned.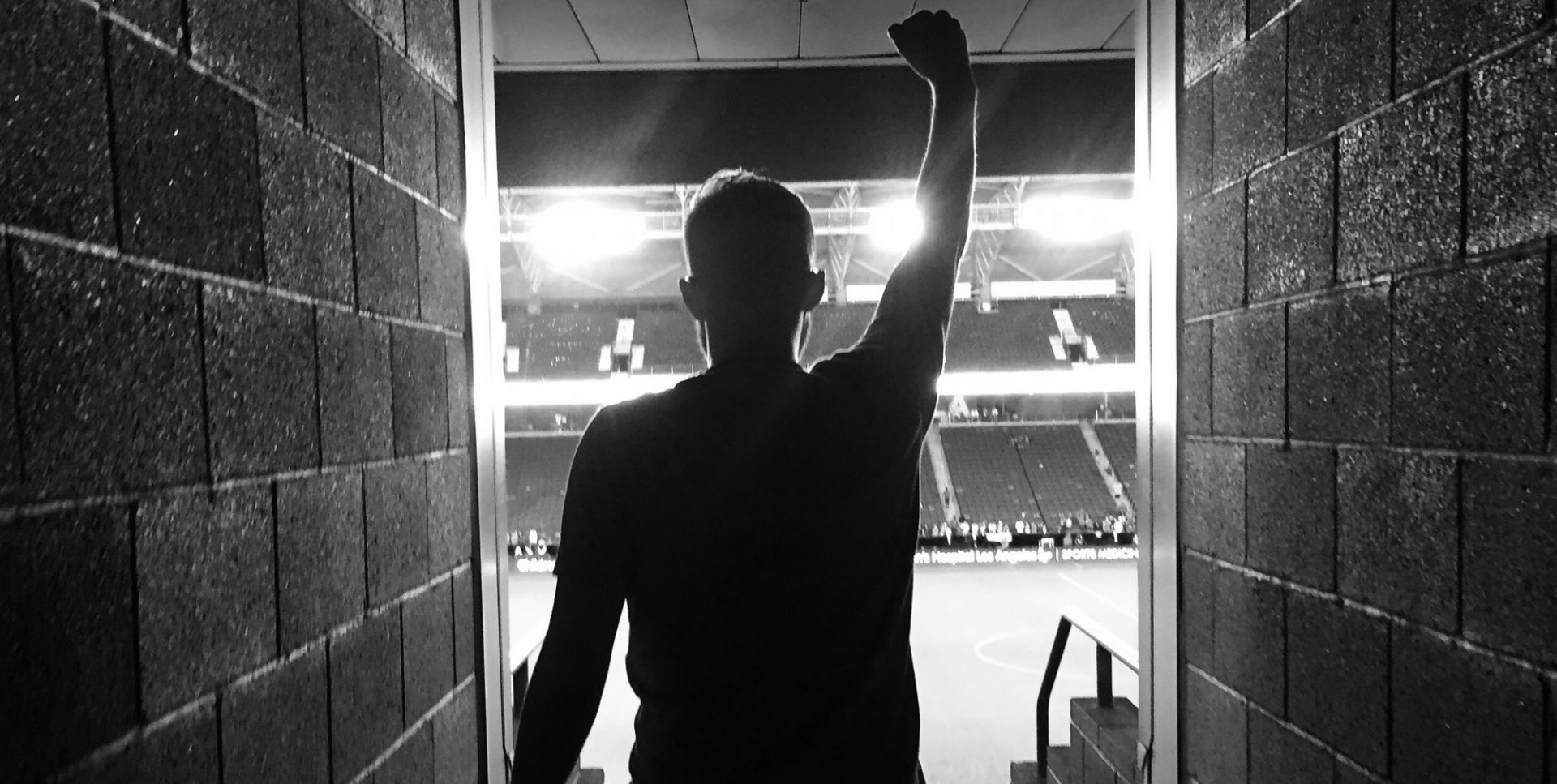 Was there any point on the road where you wanted to just turn around and go home?
Yeah, maybe never any serious thoughts, but there were definitely points where it came across my mind. When I went home in July, maybe around the halfway point of the tour, I had done the whole East Coast and Midwest, and all I had to do was the West Coast. I went home and visited my family and everyone for a week. Once that week was up it was like, "Wait what? I just got back and got settled in, this is wonderful, what do you mean I have to leave?"
I never gave much thought into quitting, but I had talked about it. But in the end, I realized that, while my journey was for a lot of people to enjoy and pay attention to, at the end of the day, it was a goal I had set out for myself to do. I had to be mindful of that and say, "You know what Steve, you're not doing this for the people, you're doing this for yourself."
After your well-deserved decompression time, what do you see for yourself in the future? 
I think that this whole Soccer Tour concept is a unique one. I think there are plenty other content agencies and soccer groups that make great content that can send a professional crew out to the game and conduct some interviews and it's all good stuff, but I think what separated my journey from the others was exactly that — it was a journey. It was telling the story of the game in our country through my lens. I'd like to see where we could take this idea. I'm obviously giving some thought on what I want to do next, but it isn't weighing too much on my mind.
Hopefully there's some interesting stuff out there for me down the line, maybe using what I've gained and gathered along my travels. Otherwise, I'm just happy to be home and spend time with my family, not having to worry about where I'm sleeping each night. I had to leave home to in order to find out that this was home, and I'm so happy to be here.
For more on Steve, you can follow him on Instagram and Twitter. To see highlights from all of Steve's stops along his journey, check out The Soccer Tour's website. All photos courtesy of Steve Bernasconi unless otherwise noted.