Just in time for Qatar 2022, COPA, Panini, and FIFA have teamed up to create an officially licensed line of FIFA World Cup™ t-shirts. We get an exclusive up-close look at them. 
Football is a collector's sport. Whether it's kits, boots, tickets, or other trinkets and memorabilia, the vast history and tradition of the beautiful game lends itself perfectly to the meticulousness present in collectors of all kinds.
Of course, you can't have "football" and "collecting" in a sentence without mentioning the iconic Panini FIFA World Cup™ sticker albums. Since 1970, these booklets have accompanied every World Cup, in addition to a selection of other major tournaments as well. Bright colors, brilliant graphics and illustrations, and our favorite footballers have graced these books, which have been omnipresent in schoolyards, man caves, and trophy rooms alike.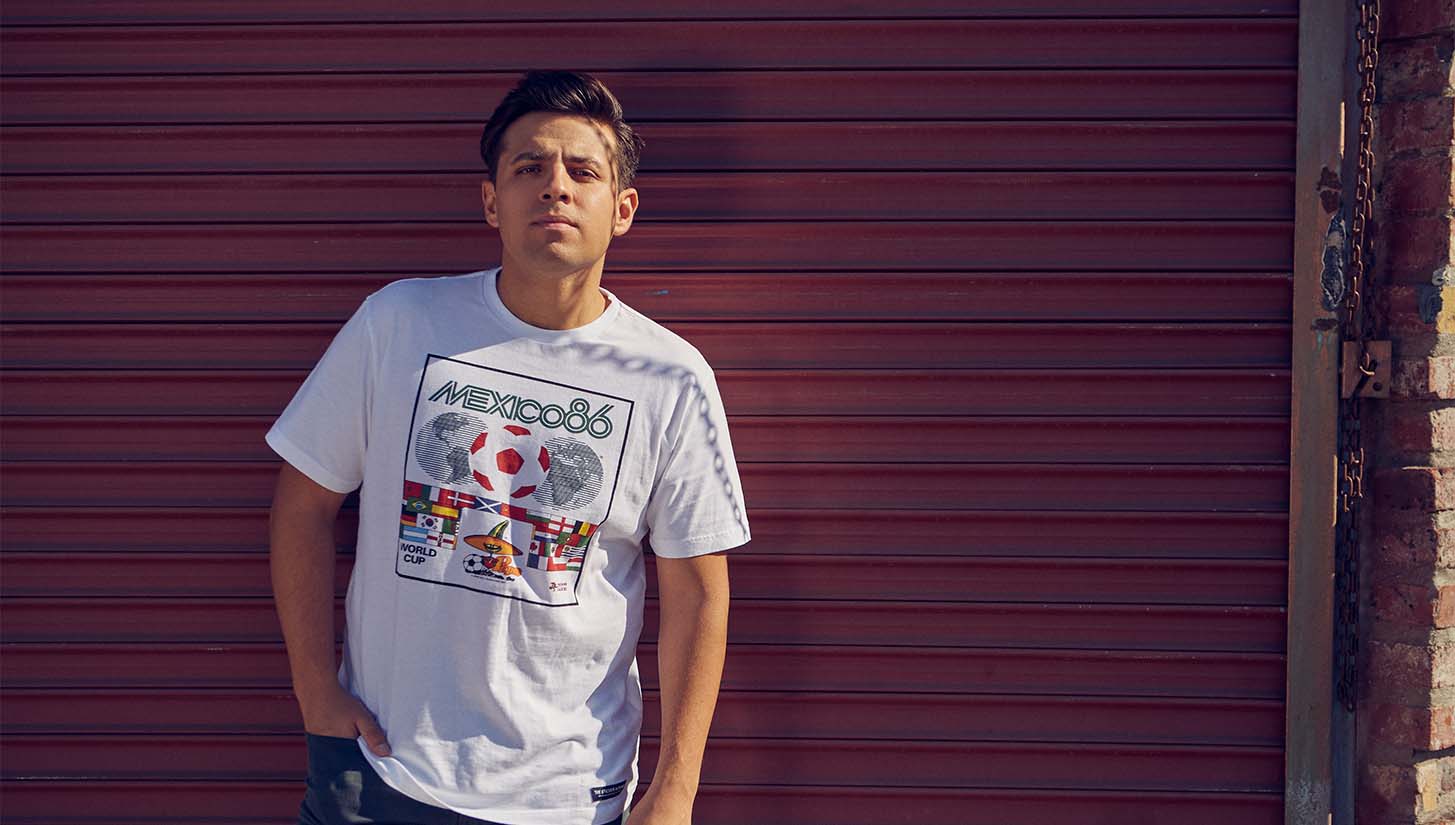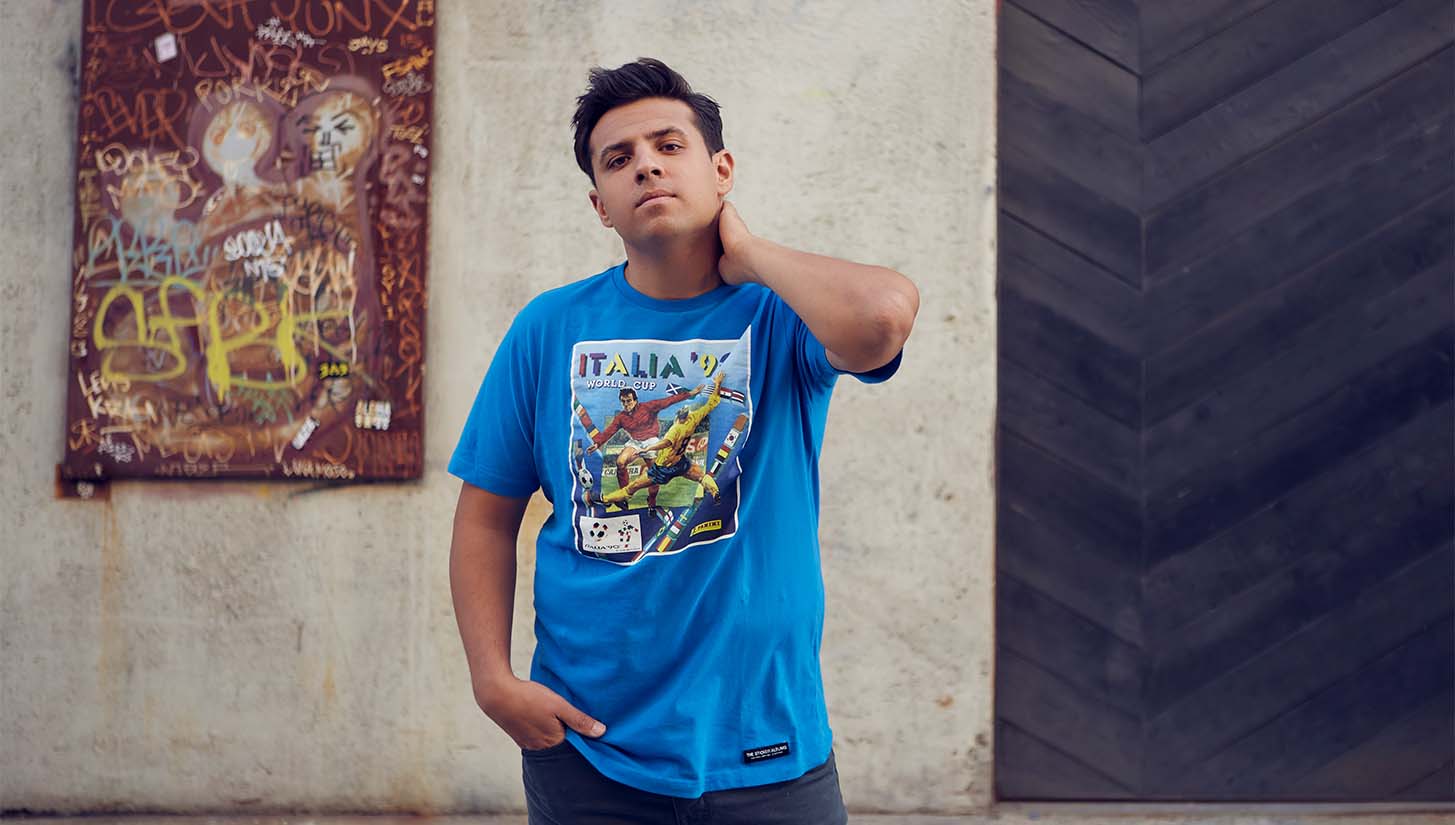 So it makes perfect sense that Panini and FIFA have collaborated with retro football experts COPA to pay homage to these iconic pieces of football culture. Released just in time for Qatar 2022, the officially licensed collection contains 16 t-shirts that feature every Panini FIFA World Cup™ album cover from 1970 to 2014.
Highlights from the collection include the original album cover from Mexico 1970, to go along with the nostalgic cover designs from USA 1994 and Italia 1990. The line also includes four shirts with a collage of all 12 covers neatly organized in a grid.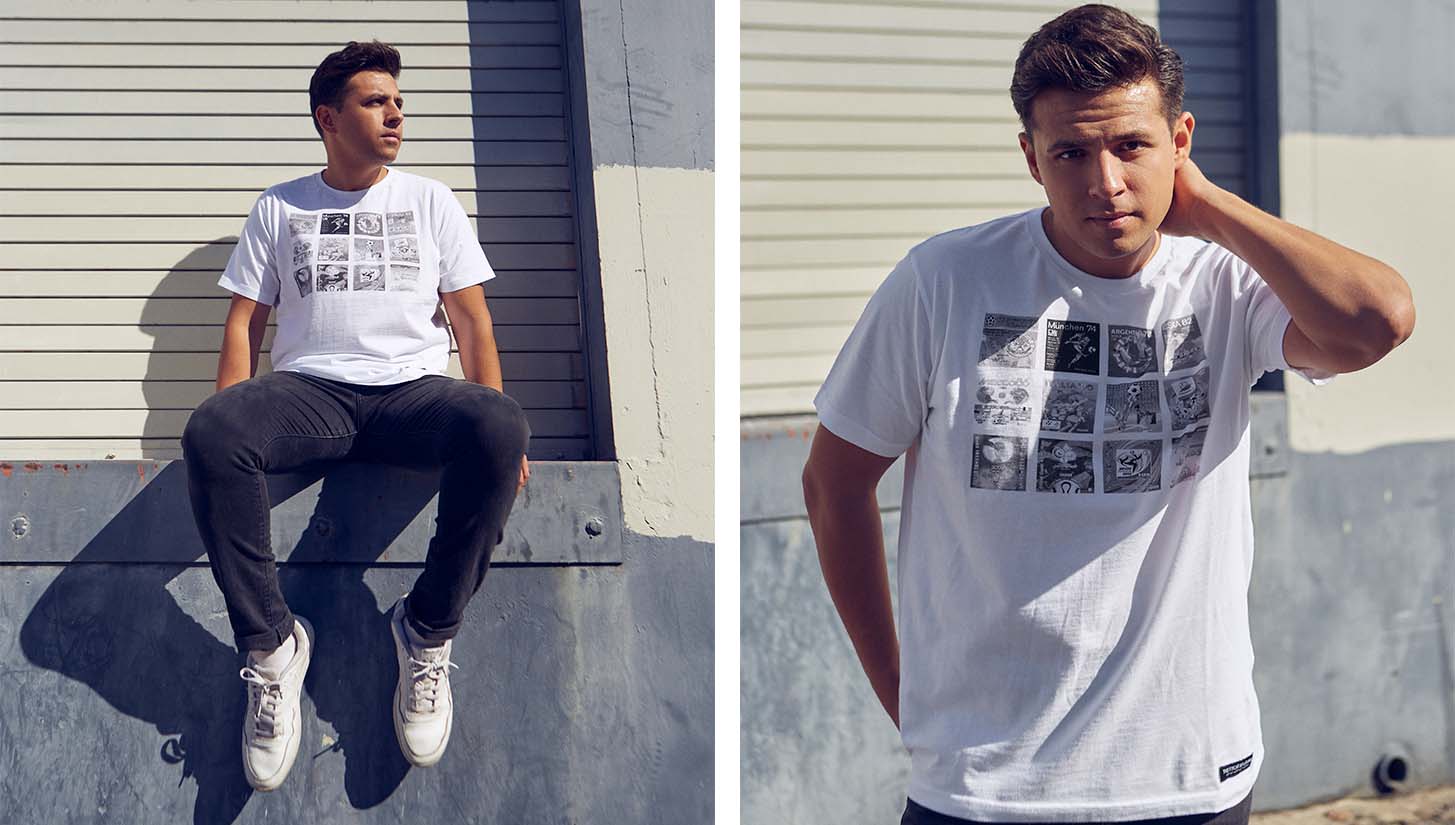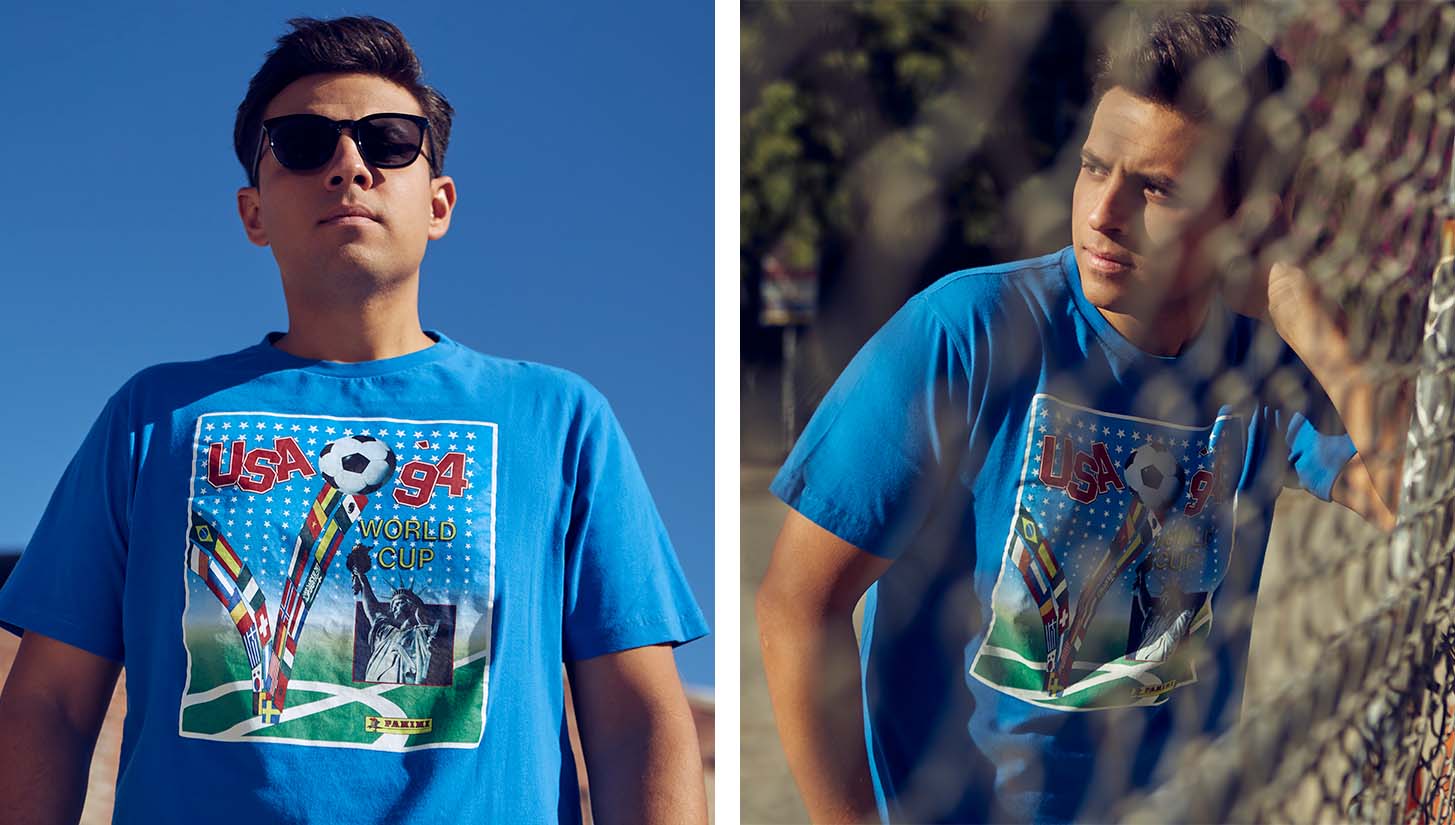 As you'd expect with any COPA collection, we get the glorious dedication to craftsmanship, which includes premium materials and intricate details. The vibrant colors that have become synonymous with Panini albums are present throughout the line, although we do get more subdued navy blues, blacks, and whites as well for those who prefer a less flashy tee.
We were able to get our hands on a select few of the shirts from COPA's FIFA World Cup™ | Panini collection to showcase them through the streets of Downtown Los Angeles with the help of actor and professional teqball player Frank Diaz.
Collaborations with three different entities can sometimes feel like a stretch, but in this case, COPA, Panini, and FIFA come together seamlessly.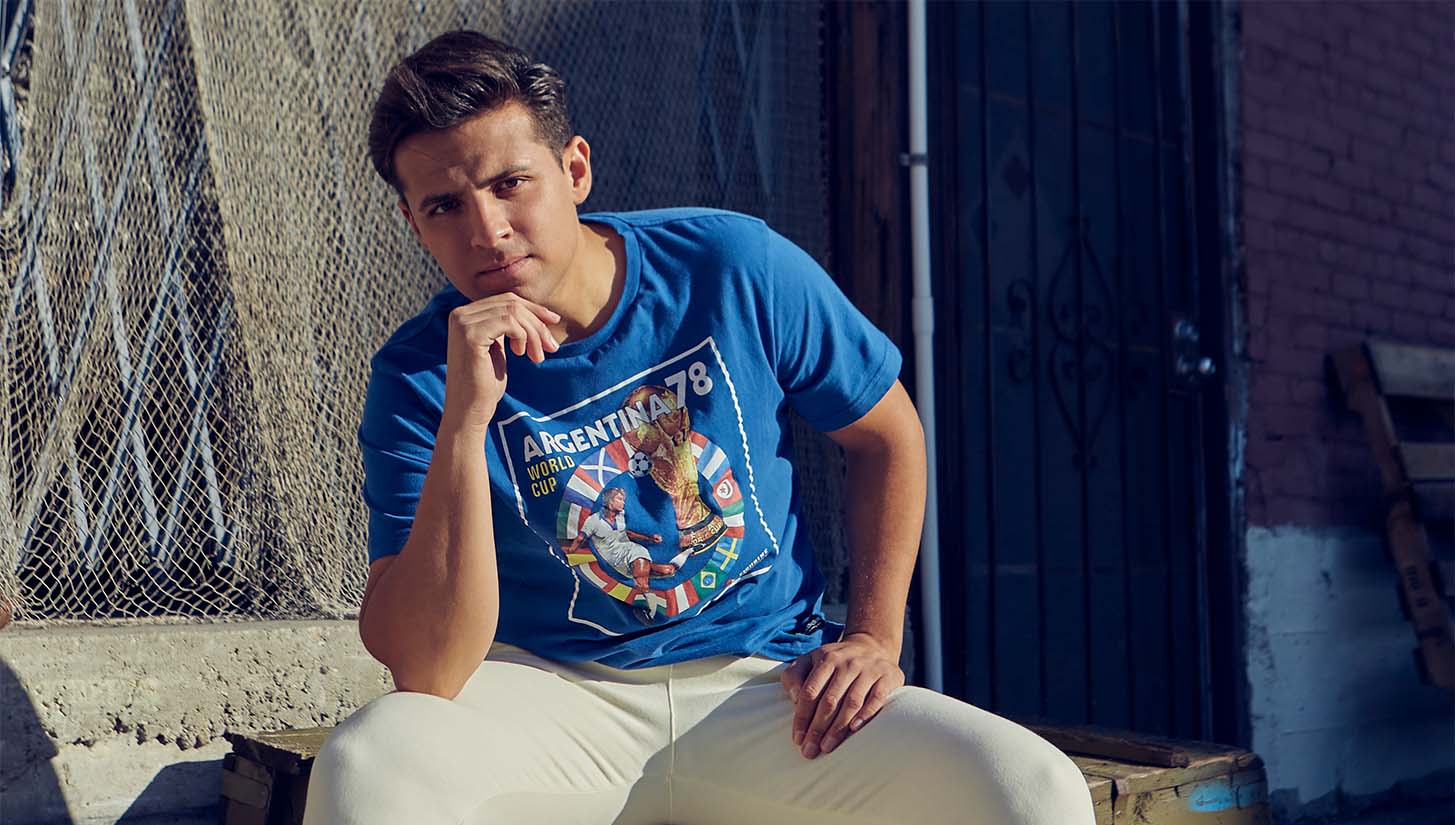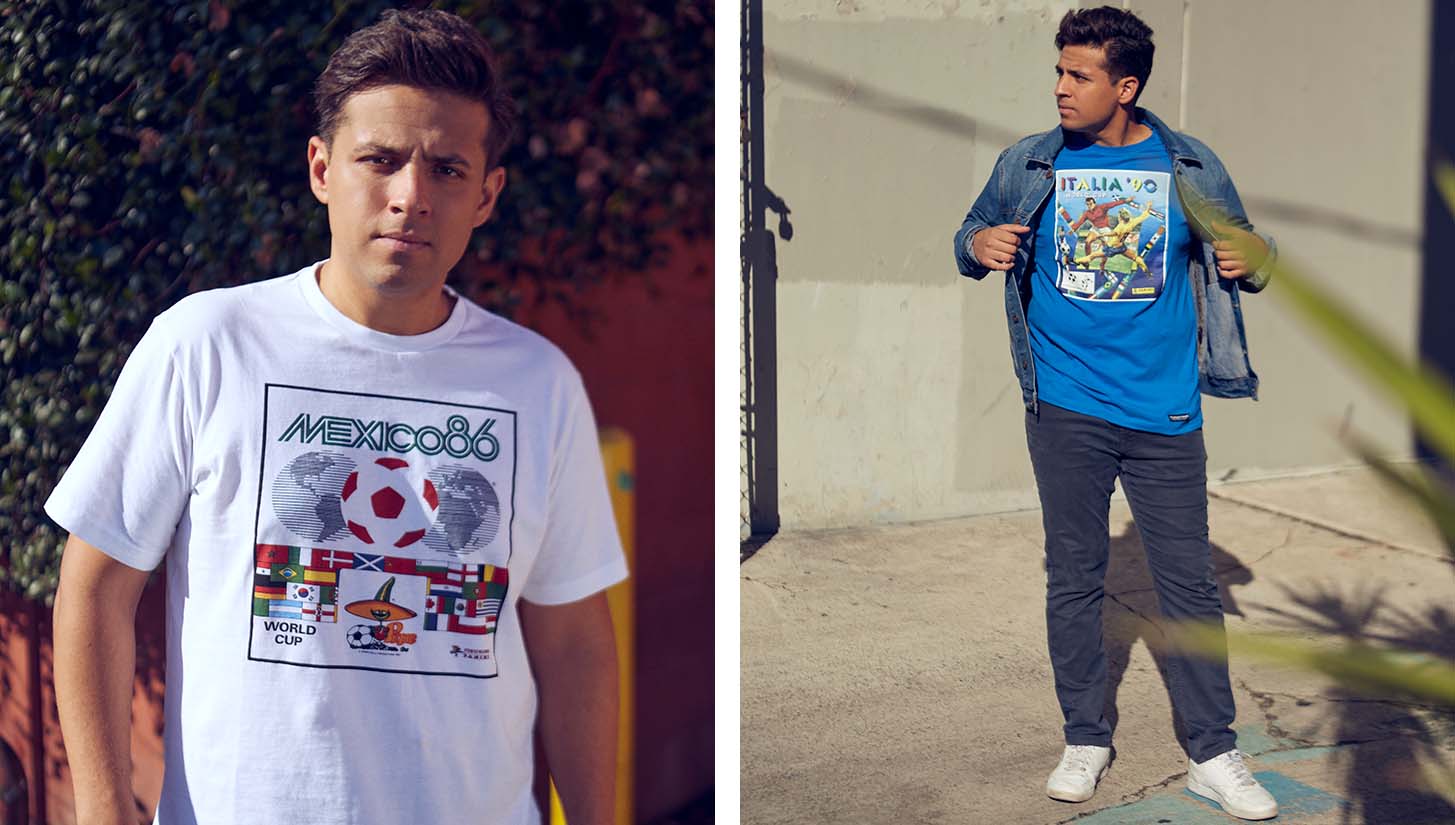 The entire FIFA World Cup™ | Panini collection is available now at COPA's online shop, flagship store in Amsterdam, and select global retailers.
Photography by Perla Diaz for Urban Pitch.