In the growing world of YouTube football teams, Baiteze Squad has carved out quite the lane for itself, highlighted by exciting challenges, special guests, and hilarious trash talk. We get to know the East London club while also finally answering the question many have asked — just how good are YouTube teams actually?
Depending on how online you are, you may be familiar with the concept of YouTube football teams. They're essentially Sunday leaguers with a dedicated camera crew, and while they may be amateur in nature, these clubs take things a bit more seriously than your average half-hungover squad whose captain would've made it pro if it wasn't for his nagging knee injury or that coach that had it out for him.
Us Extremely Online Folk™ know that clubs like these have been around for a few years, giving us entertaining banter, wild challenges, and a new group of friends that we can virtually hang out with once a week (or however frequently new videos are uploaded). And while it may be easy to scoff at a bunch of weekend warriors feigning as pros, a handful of these clubs are the real deal. Videos are edited cleanly, major sponsors are brought on, and most importantly, the players have skills.
One such team is the Baiteze Squad. Hailing from East London, this group of friends-turned-club has transformed into one of the more prominent YouTube teams out there. Initially gaining notoriety from their unique challenges, they've grown into a full-on team, and they've even featured some international stars from Rhian Brewster to Sadio Mane in their videos.
Ahead of their 2019-20 campaign, Baiteze inked a deal with New Balance, joining the rare company of YouTube teams signed to a major brand. To announce their official kit drop, they did so only how they could — enlisting fellow East Londoners and up-and-coming Grime artists Melvillous and Komenz to create a Baiteze anthem and music video. (The video was shot in accordance with London's COVID regulations of the time. The shoot concluded before London employed additional restrictions on October 15.)
Baiteze and other top YouTube teams show that you don't necessarily need to be a pro footballer to live the pro football life, and they give young players a way to stay involved with the game when their pro dreams don't necessarily pan out the way they had envisioned.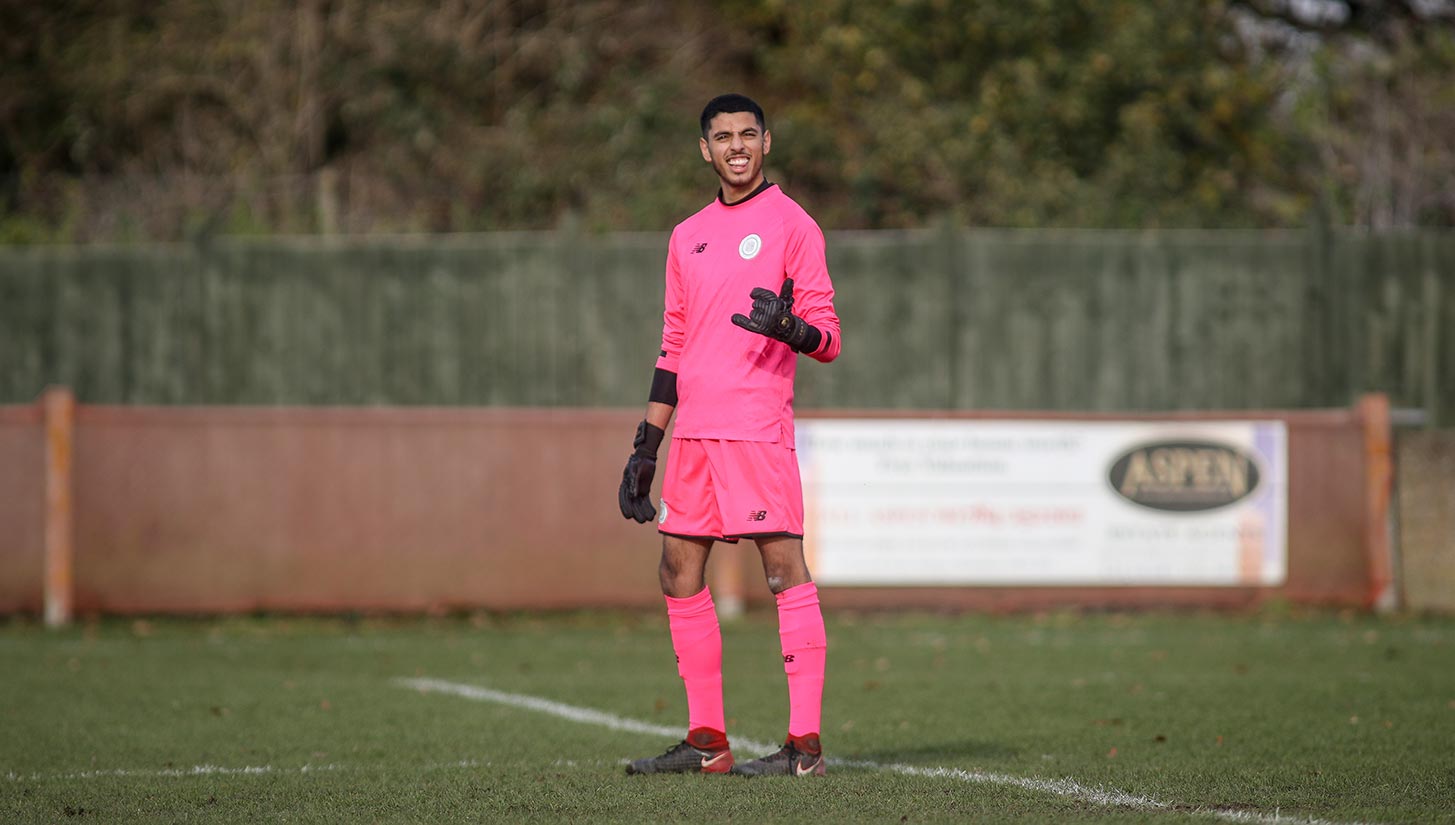 For Ibrahim Ugradar, aka Ibi, this is the case. A goalkeeper from Baiteze's borough of Newham, he's a bit younger than the team's main core, and he grew up watching and idolizing them. One weekend, the club needed a keeper and they called upon him to fill in. A few strong performances later and he found himself a regular member of the team — his idols became his peers.
Like many others, Ibi's main football goal is to become a pro, and at just 20 years old plenty of opportunities surely lie ahead. But his time with Baiteze has shown him that going pro isn't everything. Approaching the game from a creative side, whether it be through filming content, editing, or engaging on social media, has opened new doors and potential career paths for him.
We were able to sit down with Ibi to get both an inside glimpse of the Baiteze life and a grip on just how competitive YouTube teams actually get.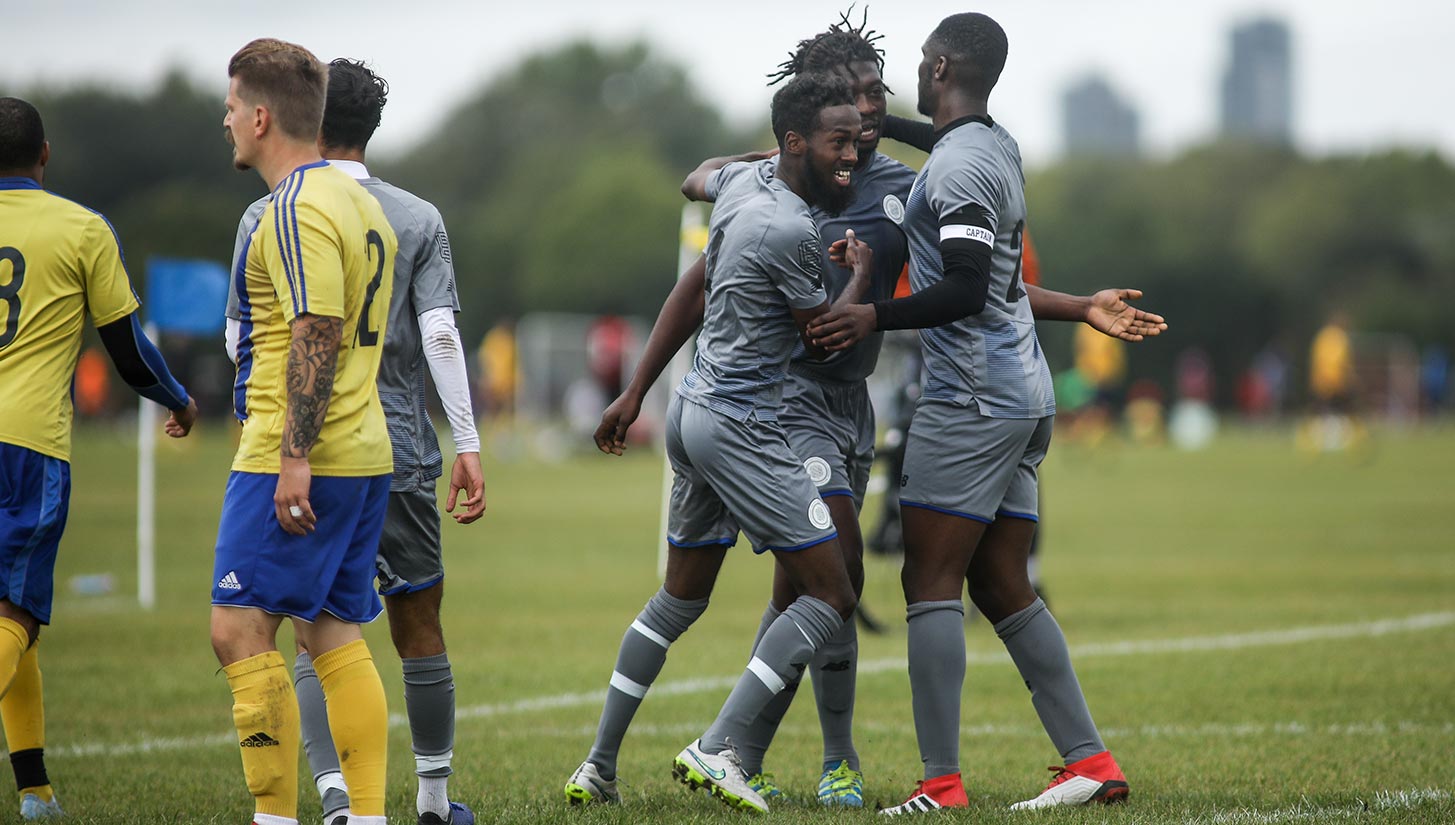 Urban Pitch: It's one thing to watch them on YouTube, and another to actually play alongside and against them in person — just how good is Baiteze Squad, and other YouTube teams for that matter? 
Ibrahim Ugradar: We get a lot of criticism that we're just a bunch of dancers and jokemen that are here to mess around, but the caliber of players is actually very good. We have a few ex-pros in Theo Ola, who's one of the main players. He was an ex-pro in Sweden, and he was also at Tottenham. Then we have Jason Banton who was at Liverpool and Arsenal for a bit — so the caliber of players is actually good.
We still have a couple of boys playing in the English non-league system. A lot of our boys have been on professional clubs from a young age, but football hasn't worked out for them. Baiteze is a way of showcasing amazing football without being professional. Sometimes you feel a bit famous from playing football just because you get so much attention. So our players are very good, and that's like the majority of the YouTube teams.
We play each YouTube team in the summer in a preseason game, and the games are very close. The talent in most YouTube teams is actually very good.
What are some doors that have opened for you by being a member of the Baiteze Squad?
On the content creating side of things, before I was with Baiteze I had never been to a shoot. All I knew from football was playing — trying to get to the top and be the best. But with Baiteze it brought back my enjoyment of football, and showed that there was another side of the game.
When I first came to Baiteze I started really enjoying my football again. It wasn't at a professional level — we are a Sunday league team at the end of the day. But you enjoy it because you're playing with your friends. When I first started I just knew them from football but now they're like my brothers. I can go to them for anything, and I've genuinely made lifelong friends from Baiteze.
When did New Balance come into the picture and what's it been like to work with a brand of that stature?
That started last season. I remember when we first got told we were going to start a deal with New Balance, everyone was so shocked. And it's been amazing.
I'm a Liverpool fan. I remember they got me tickets in the New Balance box to watch Liverpool against Man City — that's a once in a lifetime opportunity. That was the biggest game of the season. We've done a shoot with some of the Liverpool players, who New Balance sponsored at the time — Mane, Adrián, Joe Gomez, Alex Oxlade-Chamberlain — there's been some amazing opportunities.
They're great people to work with too. I go on Soccer AM, a TV show here in England, and sometimes I'll be the goalkeeper. Whenever I need something, whether it's boots, gloves, or a kit, I can just literally message the guys at New Balance and they'll send something straight away. They're amazing to work with.
There's something that's coming up next month that I can't talk too much about, but I think you'll be interested to hear about that as well. The collaborations we've been able to do are amazing. For me, as someone who's very young, it's amazing that I get to live a very footballer life. Getting free boots, doing shoots with footballers, it's been amazing.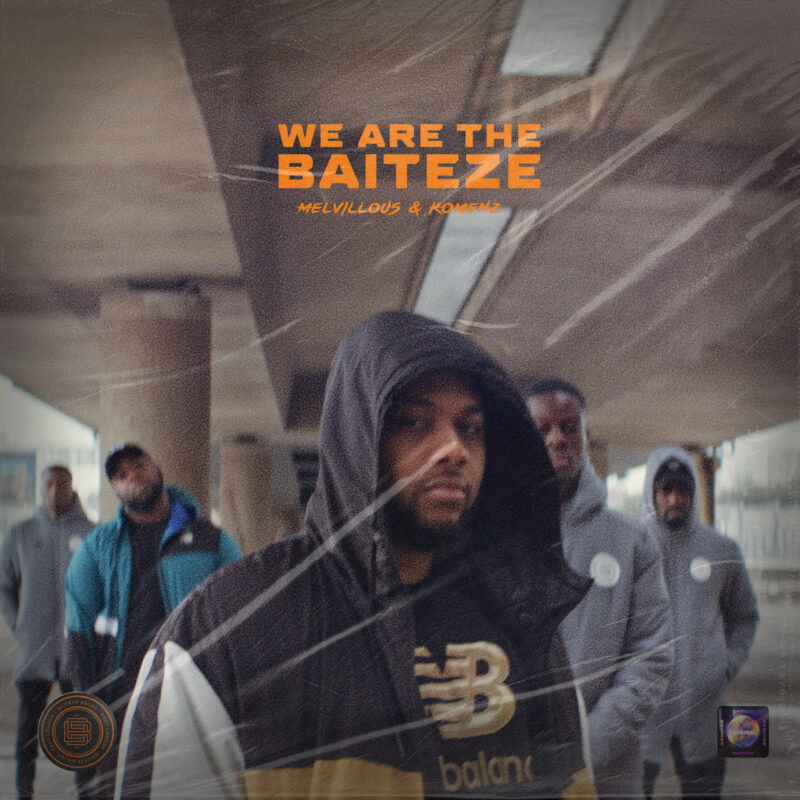 You just released the "We are the Baiteze" music video with upcoming Grime artists Melvillous and Komenz. How did that come about and what was it like starring in a music video?
So one of the producers of the song is the brother of Joel Mensah, who's on the team. The thing that I love about having Melv and Komenz on the track is that they're two boys from East London, where we represent. They're two boys from our own borough that made the sickest track ever.
Obviously with everything that was going on in the world, it was pretty hard to shoot the music video. We were meant to do that a long time ago, but obviously things in London have been a bit tough. We organized it to happen over three days, and it was three of the most tiring days of my life.
I was behind the scenes, helping out, trying to get some footage on social media, but honestly how it came out and the response to it, it was so good. I really enjoyed it.
As a team that reps East London, which is seen as the birthplace of Grime, how big was it for you all to get your own Grime track?
It was very important in the sense that we have something as our own identity that both we and our audience can relate to. They can play it on a normal day when they're doing anything. In that sense, Grime was the perfect choice of music to play with who we are. We're a music based team, we stand for good vibes, enjoyment, laughter, and the song goes perfectly with that. And especially East London and London in general, Grime is so big. You get so many people pushing themselves into the Grime scene, and we got two of the best up-and-coming artists that we could get.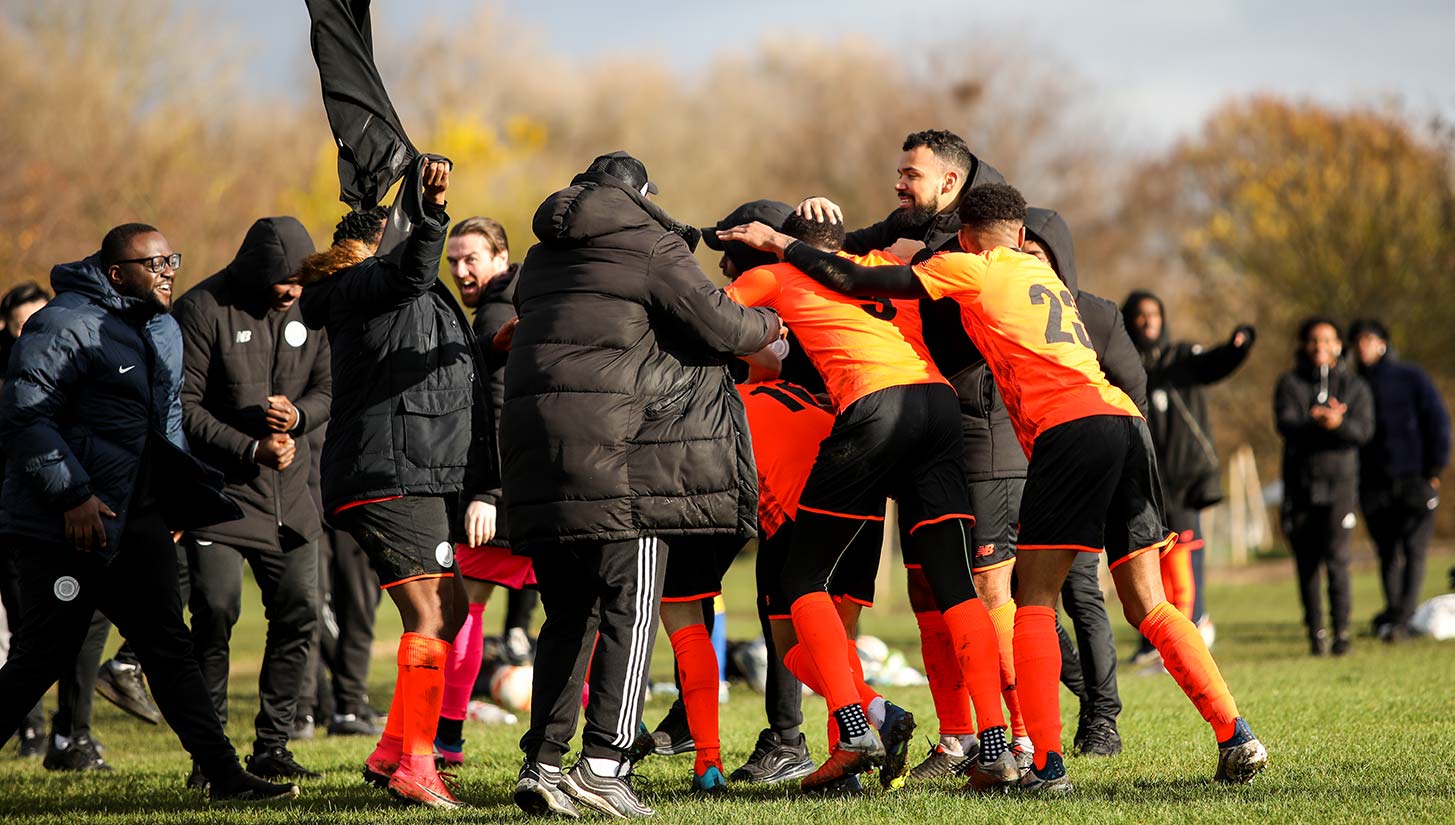 Let's go back to the team. Out of everyone on Baiteze Squad, is there anyone in particular that you've bonded with?
Everyone on the team are literally so bonded and so close it's amazing. But for me specifically, Quincy Egbejale, our captain, he helps me with a lot of my things — from personal things to my education — because he's been through what I've been through. Quincy is one of my good friends, and I can genuinely say that when I'm older I'll still have him as a friend. But I can say that about the majority of the Baiteze boys as well. They're like my brothers, especially the other keepers, Mark (Kavanagh) and Mo (Muhammed Otuyo).
Mo is quite new to the squad, and Mark is one of the Baiteze originals. When I first came into the squad, I was coming to take his place, because that's how goalkeepers work. We have the competition there, but away from it we're good friends. We play FIFA together, we play Call of Duty together, but when we're on the pitch, we both want to start so we both have to be our best.
How competitive does it get during training? I'm sure there's plenty of banter going on, but does it ever escalate from there?
These guys will argue about everything. They'll argue about who's the fastest over 100 meters for two hours instead of actually going out and racing. (Laughs.)
But every team has to have that competitive edge. On the pitch you want to start and be the best, but away from football you're still bonded. And I think we have that. We all want to start and be the best one on the pitch, but away from it we're still going to be brothers. Obviously in football there's always a couple of arguments, but we know that we're arguing because we want to be the best and we want to get to the top.
What does getting to the top look like?
The ultimate goal is winning everything. There's two competitions we're going after — the National Sunday Cup, basically the FA cup for Sunday league teams, and then the London Cup. With the YouTube London scene being so competitive, every team wants the London Cup trophy. Every team we want to beat is in that competition. We want to win that trophy to have those bragging rights over our opponents and especially the other YouTube teams. We want to represent East London as the best footballing side of London.
What's been your favorite moment with the Baiteze Squad?
There's so many — I've had so many amazing opportunities. For example, I'm going to play on live TV this weekend on Soccer AM. It's stuff like that where you can't dream of doing having grown up watching those programs.
But for me it has to be the shoot with the Liverpool players. Honestly that was the pinnacle for me. I don't think I could ever beat that weekend. That Saturday I went on Soccer AM for the first time, and then Sunday I was in Liverpool shooting with the Champions League and Club World Cup champions.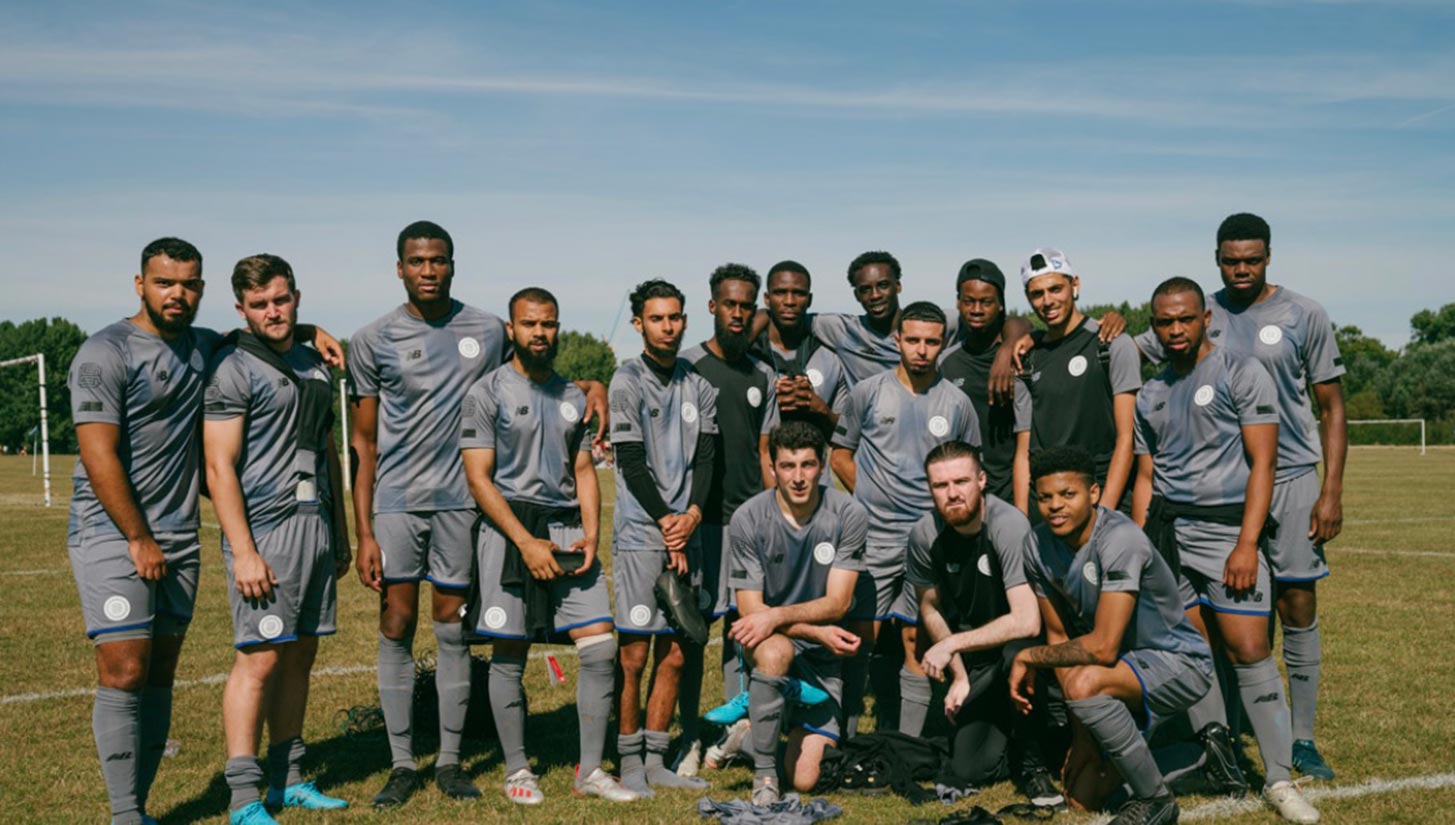 What do you see for Baiteze in the next couple of years?
Just to keep growing and win as many trophies as possible. At the end of the day we're a football team, and football teams want to win.
Interview edited for clarity and brevity. 
Be sure to subscribe to the Baiteze Squad's YouTube channel, and follow them on Instagram and Twitter for more content.