With branches in England and Mexico, Girls United FA is a uniquely grassroots-yet-global organization. We get to know how it has impacted the lives of over 1,000 girls worldwide. 
In June 2020, 14-year-old Lulu got to make new friends when Girls United FA brought four fellow players from Mexico to visit her London team. She was so inspired that she created her very own fundraiser for Girls United to start a club in José María Morelos, a small town in Mexico, so that more girls across the globe could enjoy the beautiful game just like she did.
That's what Girls United (also known as Chicas Unidas) is all about. Not only does it empower girls through the sport of football to excel on the pitch, but it also equips them as global citizens.
Lulu joined Club London at 13 yrs old. Last year, she raised £2,500 for a new Girls United community programme in Mexico. Months later our incredible team in Mexico set up a club in the small town of Jose Maria Morelos.

Read Lulu's story ⚽️? https://t.co/io7AwEdefS pic.twitter.com/vpI27MChAN

— Girls United FA (@girlsunitedfa) June 22, 2021
"More than anything, it's supporting them to become confident in themselves, to find their own voice and find their own path and what they want to do in life so that we can support them in those journeys," Girls United founder and CEO Romina Calatayud said from Mexico in an interview with Urban Pitch. "So whether that's in education, or professionally, or whatever it might be, the way we do that is through those life skills that we might be able to support them in developing through the programs, through their actual play."
Calatayud played football her whole life, even if she was the only girl on the pitch at times. She considers herself lucky to have a supportive family and a "football crazy" brother. It was at Kings College London that she shared stories with her teammates about the difficulties of being a woman in football. One player even had to dress like a boy to play in her hometown.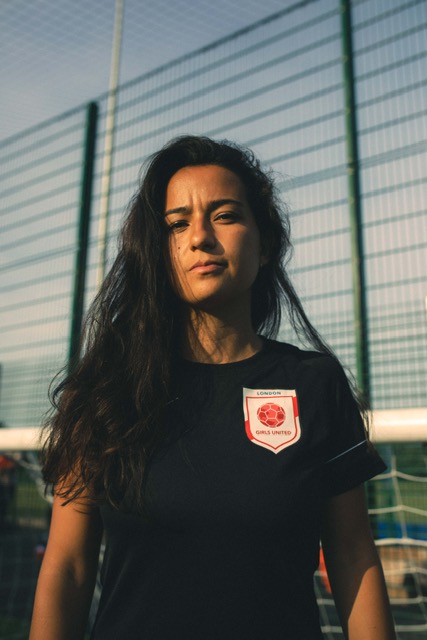 From these experiences, Calatayud was inspired to create a community for girls to have access to football and also embrace what it means to be sporty and a woman.
She distinctly remembers when she was applying for jobs and going on interviews as she was preparing to leave college, and realizing clocking a corporate 9-5 wasn't the future she wanted.
"I did have that moment where I was walking into a big office building and thinking, well this is just not me," Calatayud said. "This is not what I want for my life."
Calatayud took advantage of a graduate entrepreneurship program provided by Kings College, and wrote her business plan while waitressing and coaching.
"Seeing something that was once an idea and being able to see it come to life and then, on top of that see how other people become a part of it, and it becomes a part of their lives as well — I think that for me, has just been completely life changing," Calatayud said.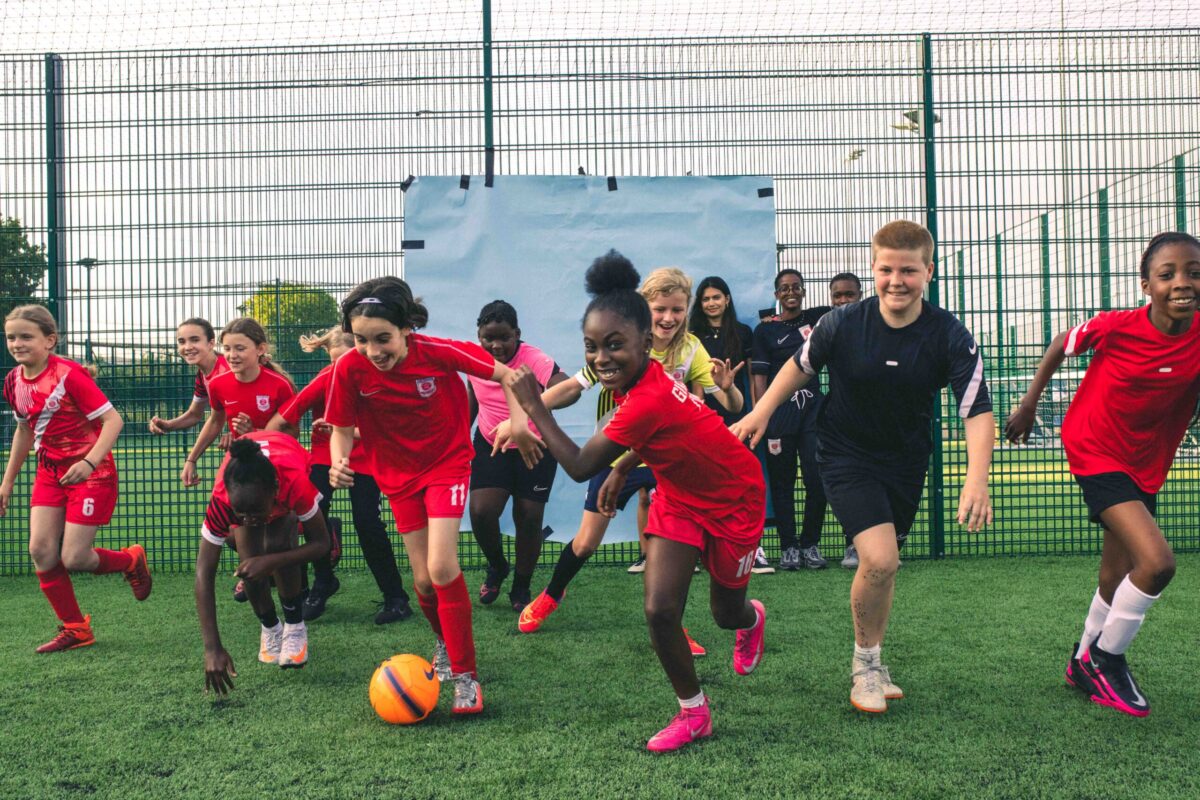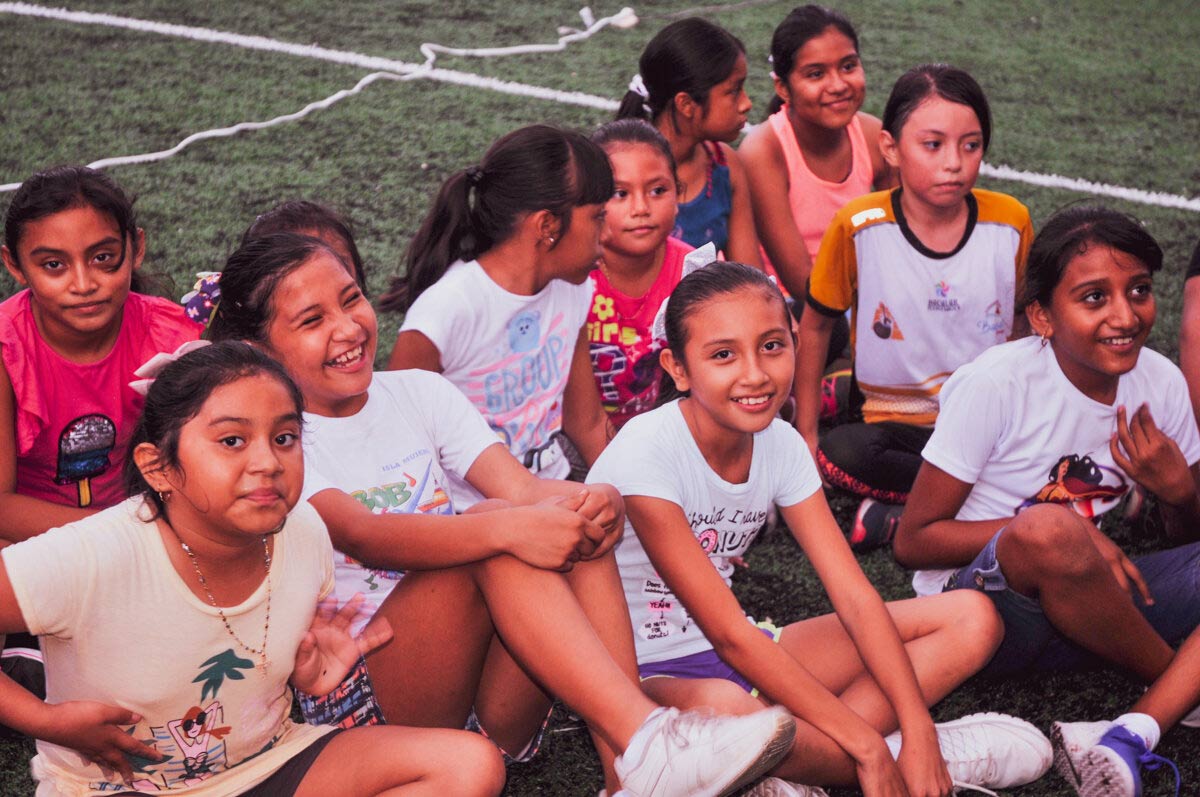 There are two branches of Girls United, one in Mexico and one in London. Between the two, the organization serves more than 1,000 girls. It has a unique identity of how it balances a local, grassroots mission with a global perspective. Each team is led by a local manager who trains coaches and connects with the community to invite girls to play.
"That's a big part of the vision — can we be a grassroots local club in different locations where people that belong to that community know they're a part of something bigger?" Calatayud said. "The girls here in Mexico, for example, sometimes we will talk to them about the girls in London and they'll be like, 'Wow.' Just the thought that there's girls playing under the same badge across the world."
#EniolaAluko shares the advice she would give to her younger self ?

From our #BlackCoachesMatter project ✊? pic.twitter.com/4SpkTLHoqL

— Girls United FA (@girlsunitedfa) July 27, 2021
The coronavirus pandemic affected Girls United just like the rest of the world as it faced new challenges when donors weren't able to keep their commitments and the organization was forced to stop in-person training. But it also presented new opportunities to connect to an even wider audience through virtual panels, and the coaches showed their creativity by keeping the girls engaged through online training.
"[The online classes] became something really, really inspiring to see first," Calatayud said. "I was quite proud of the curriculum and everything content-wise that we were doing for the girls.
"Football, when you've got people in a space of like 2 square meters and have no equipment or anything, can become quite repetitive. But we did hundreds of hours of online delivery and the coaches just kept it so much fun."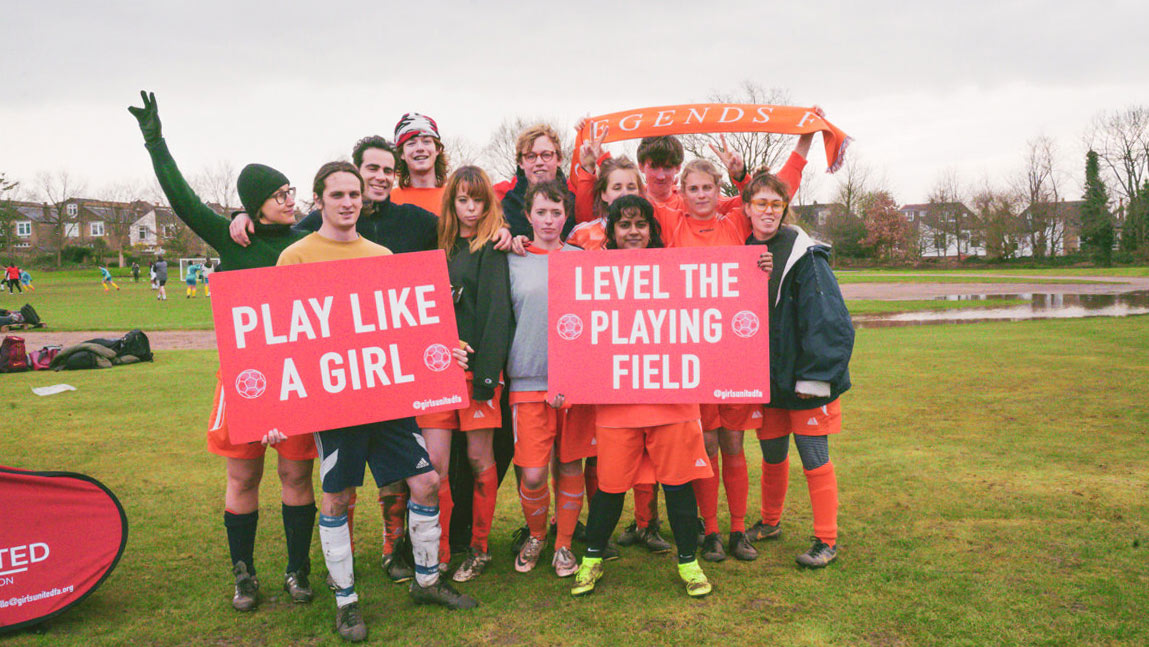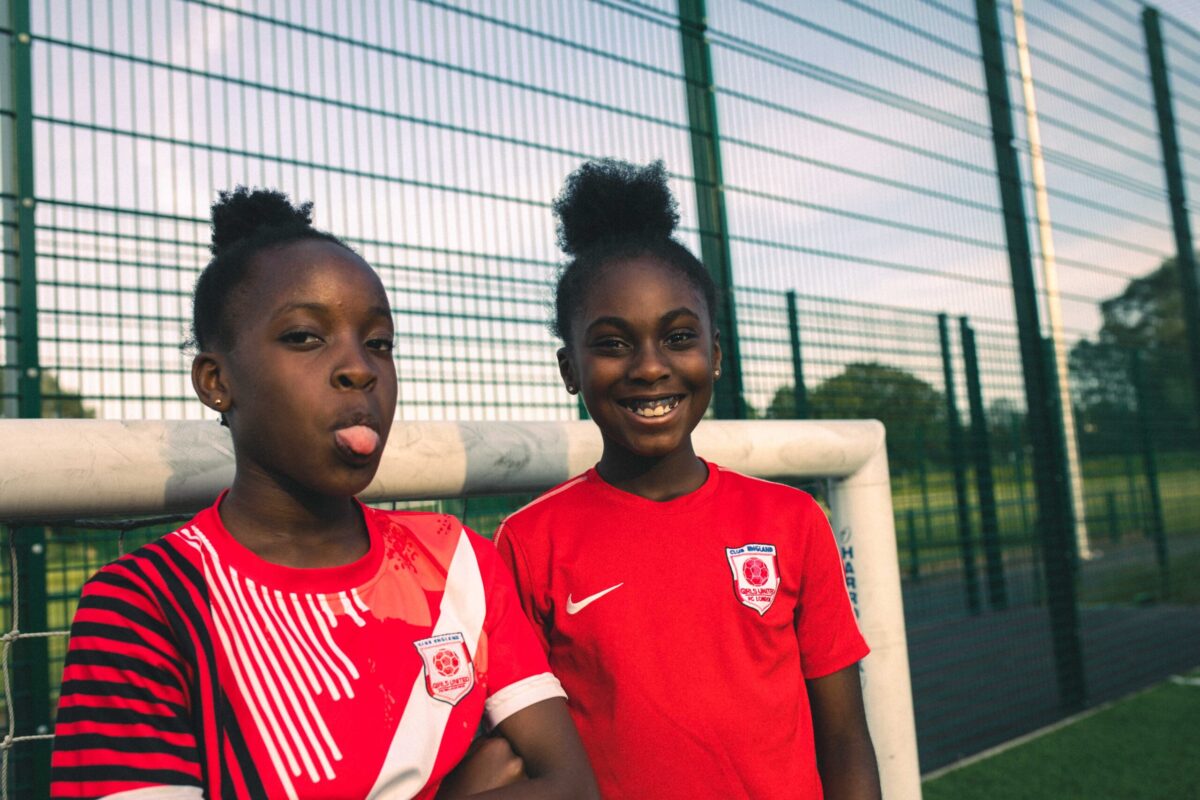 The girls were encouraged to find their own creative outlets with projects like Girls United Voices, and the club made its own contribution to the social justice movement by hosting an intensive called Black Coaches Matter, after which eight coaches completed their FA coaching certifications. Providing opportunities and support systems for coaches, especially women, is also a key aspect of Girls United's mission.
Another product of the time in quarantine was a partnership with Nike to create the Love the Game program. Girls United works with primary school students in underserved communities in London to teach them football fundamentals and also encourage them to embrace the culture of the beautiful game, building character and style that extends beyond the pitch.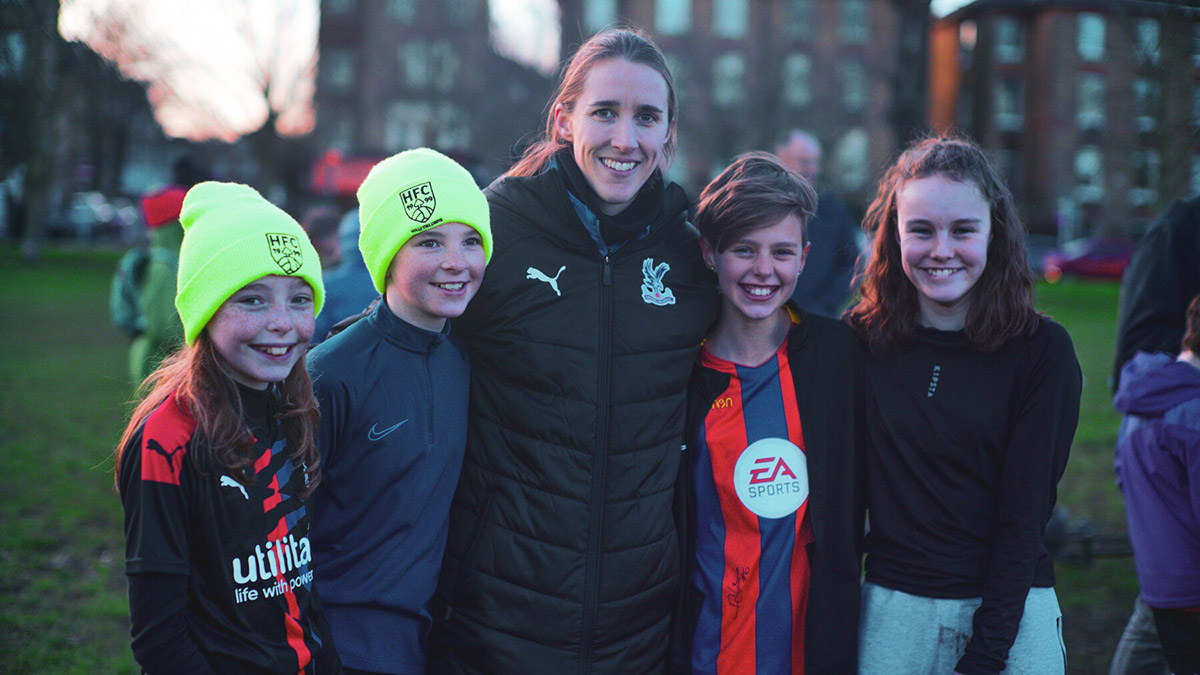 Besides giving practical tools to young athletes and coaches, Girls United is straight up cool. The organization has a Professional Ambassadors program that includes AC Milan's Vero Boquete and Manchester City's Caroline Weir, who speak with the girls either in person virtually. Through other programs and initiatives, Girls United has connected with former Chelsea star Eniola Aluko, Arsenal's Jordan Nobbs, and former Crystal Palace defender Freya Holdaway.
"It's a really nice opportunity for the girls to hear from someone that's living it and get inspired by that," Calatayud said. "As well as them supporting your organization as a whole in spreading our message and being players that care about this mission of can we have more girls with opportunities to play?"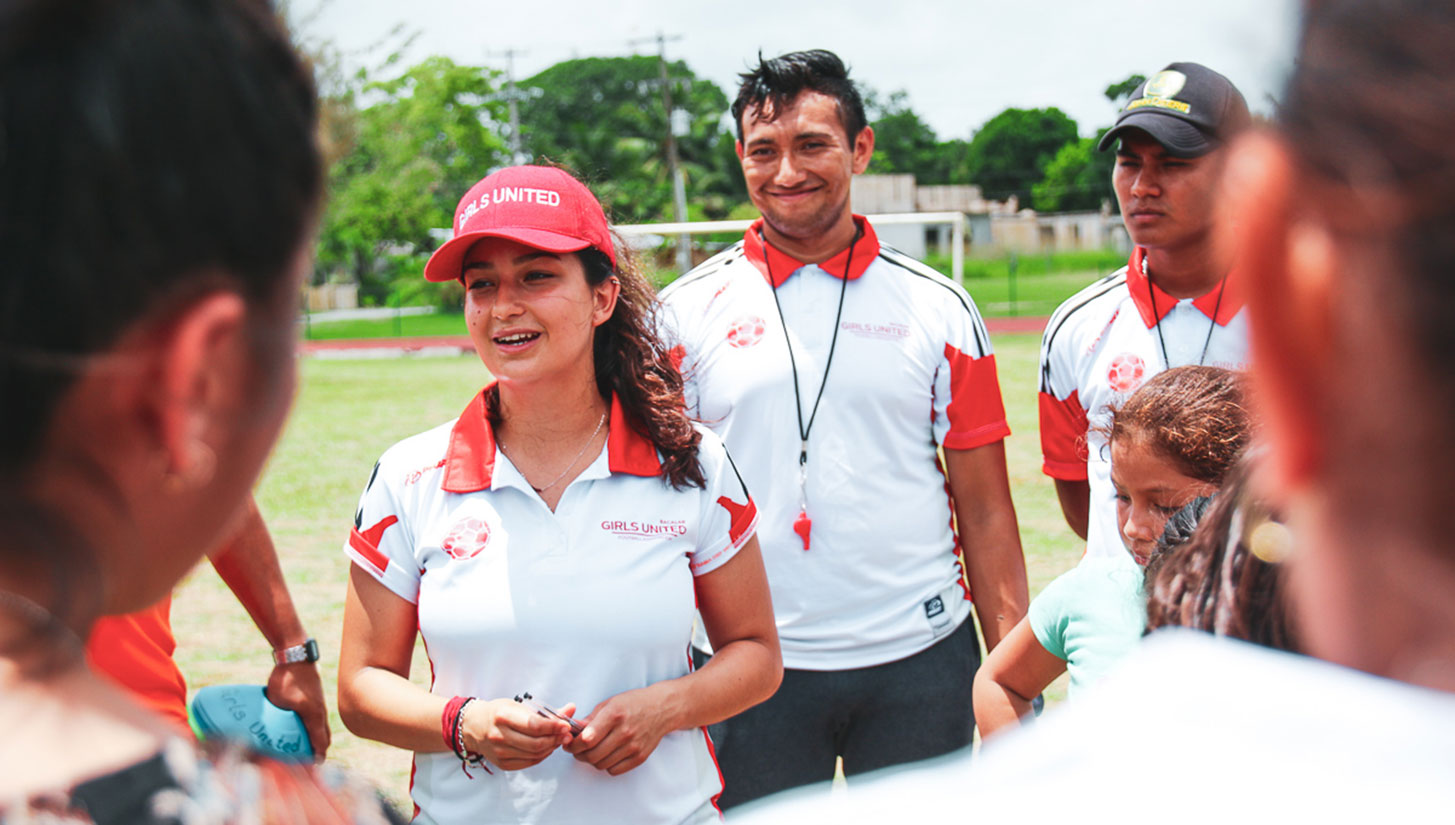 The founder explains how the ambassador program exemplifies Girls United's mission of uniting a local context with the idea of global impact, and how the state of women's football makes that possible.
"Getting [professional players] involved, hopefully having it be something that increases the visibility of their journeys as well, links up grassroots with the professional," Calatayud said. "I think that's a nice thing to happen. I think that's one of the benefits of women's football at the moment. It's a little bit more accessible to say, can we have the professional game have an impact on the grassroots and vice versa? It can be a little bit more cohesive, which I think that we have more opportunity at the moment."
Calatayud is an Arsenal fan and always appreciated retro designs like the early 1990s "bruised banana" kit. She also is inspired by Clapton FC, a London-based fan-owned club whose recent away kit represented the Spanish anti-fascism movement.
"Kits like that that represent something more, I just really enjoy seeing those initiatives," Calatayud said. "Hopefully we'll have more of those from Girls United."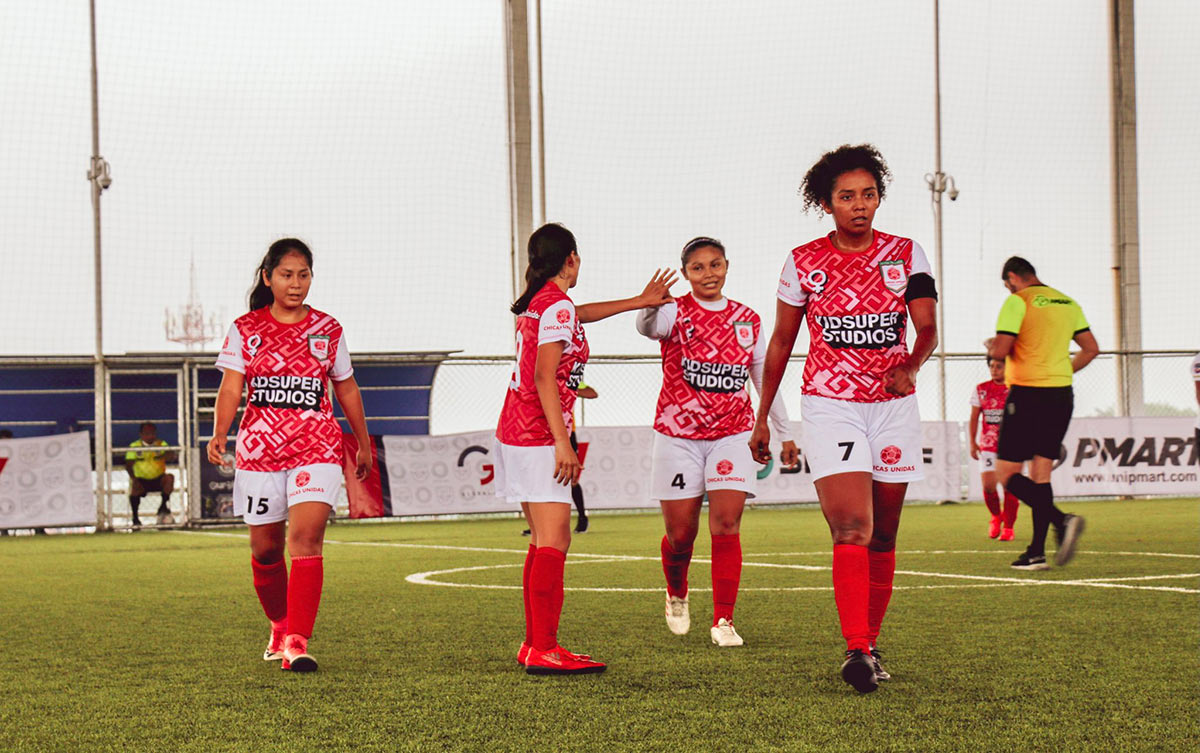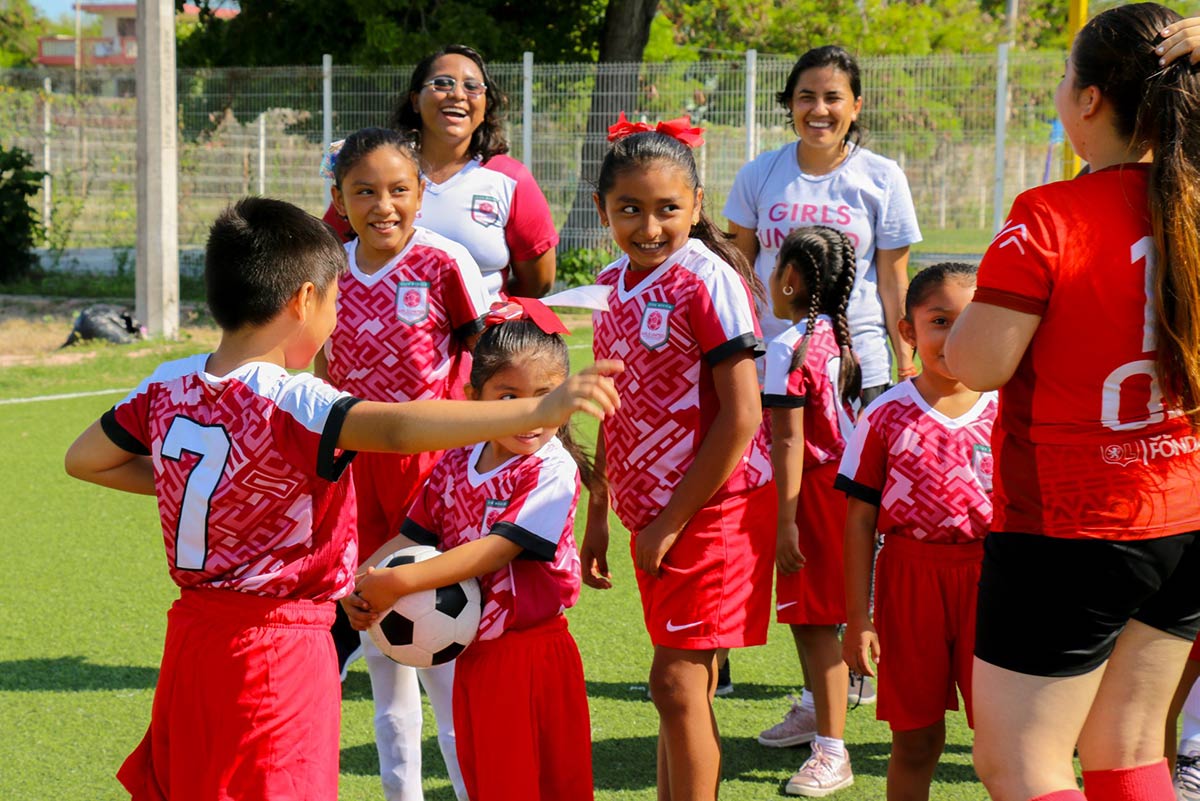 But the Girls United kits are already rich with meaning. The London uniforms were designed by local women artists after they held a workshop where they asked the girls to make mood boards with what football meant to them. They then incorporated their work into the final design. The Mexico kits have a design based on Mayan culture, with the club's initials morphed into caracol swirls.
Calatayud said that it was a conscious decision to give the Girls United uniforms extra meaning and align them with their mission and vision, whether it be through the design or their material.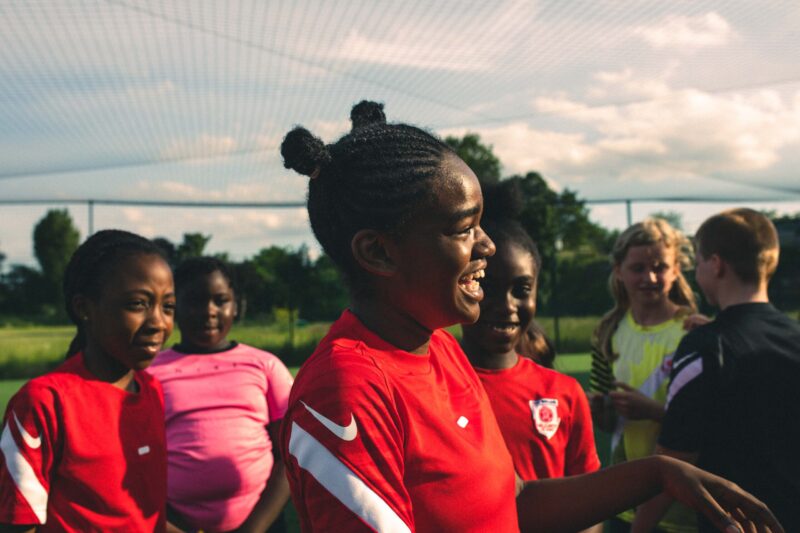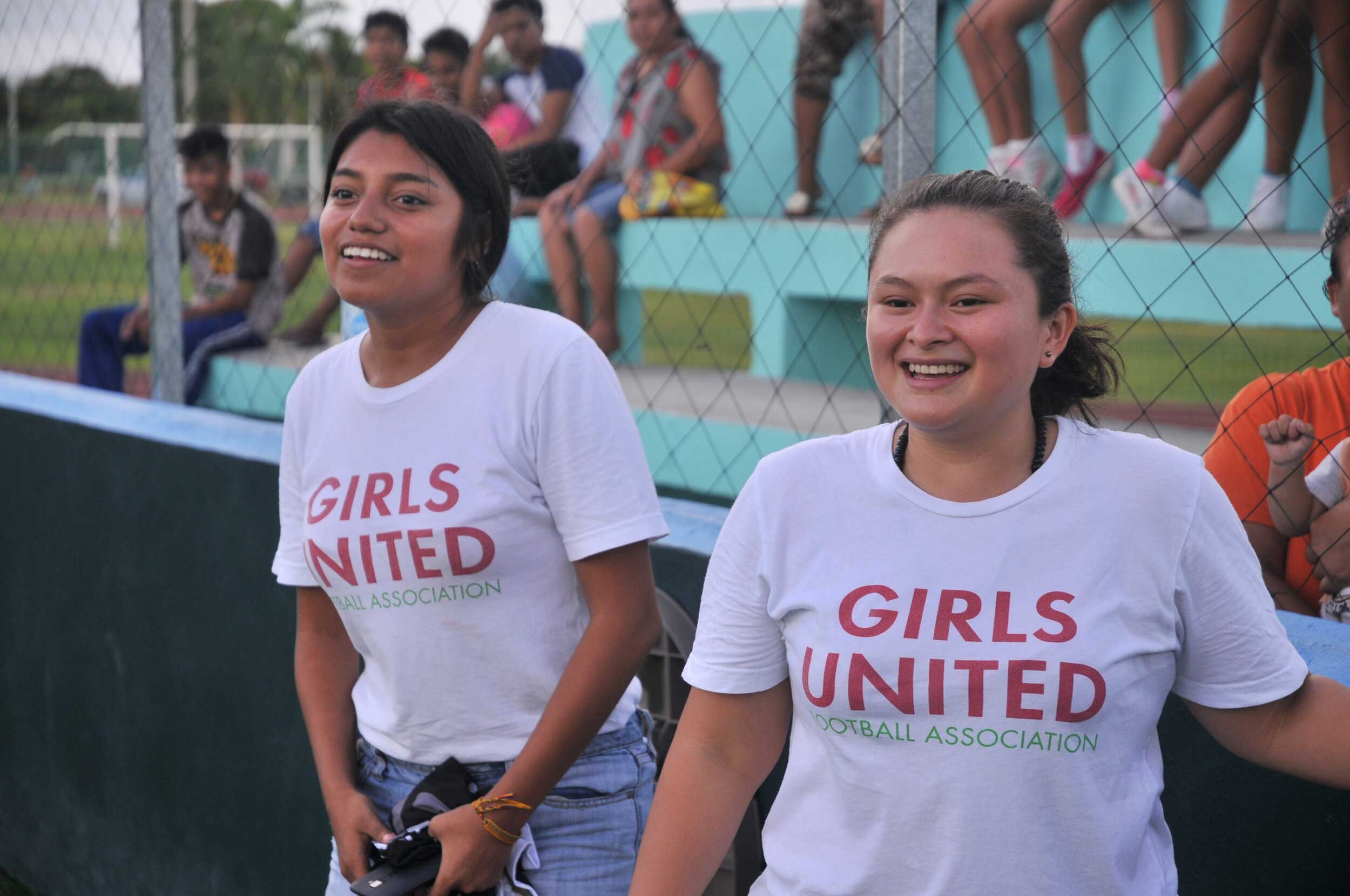 Because of the increased engagement during the lockdown, the Girls United programs were completely full when they returned to the pitch in London in March. The Love the Game initiative is gearing up for an even bigger year when school starts back up in September. There's a lot on Calatayud's plate, but she wouldn't have it any other way.
"The thing that keeps me going is definitely seeing how the community gets impacted or how this becomes important for them," she said. "How the girls, if they are at a session and they're smiling and they're laughing and they're interacting with coaches and it's something that is important to them, that for me makes it all worthwhile."
Images courtesy of Girls United FA.
See how you can get involved with Girls United FA through their official website. Follow them on Instagram and Twitter to stay up to date with Girls United's latest moves.