From exclusive collaborations to special edition boots, footballer signature lines are a big deal. Not many can say they have a line that goes beyond on-pitch wear, but among those that do, who has the best? We rank our favorite exclusive collections from the world's biggest footballers.
If having a signature boot is a sign that you've made it as a footballer, having your own apparel collection means you're an icon in the game. Achieving the combination of on-pitch talent and off-pitch swagger to warrant a signature line is difficult, and it shows — only a select few footballers have done so.
However, as the new generation of athletes are becoming increasingly savvier about their personal brands, we could see more young stars secure their own collection a la Kylian Mbappe in the future. But until then, we can only look at what we have now. From limited edition one-off runs to full-blown mass produced behemoths, we examine our favorite signature lines and decide which is best.
We graded each of these footballers' collections based on three categories: design, range, and exclusivity. The design factor covers the line's overall aesthetic, while the range is concerned with the amount of items available (apparel, shoes, etc.). Both categories are rated on a scale of 1-10. Exclusivity speaks for itself, but being that it's the least important of the three, we adjusted the scale to 1-5 instead.
Paul Pogba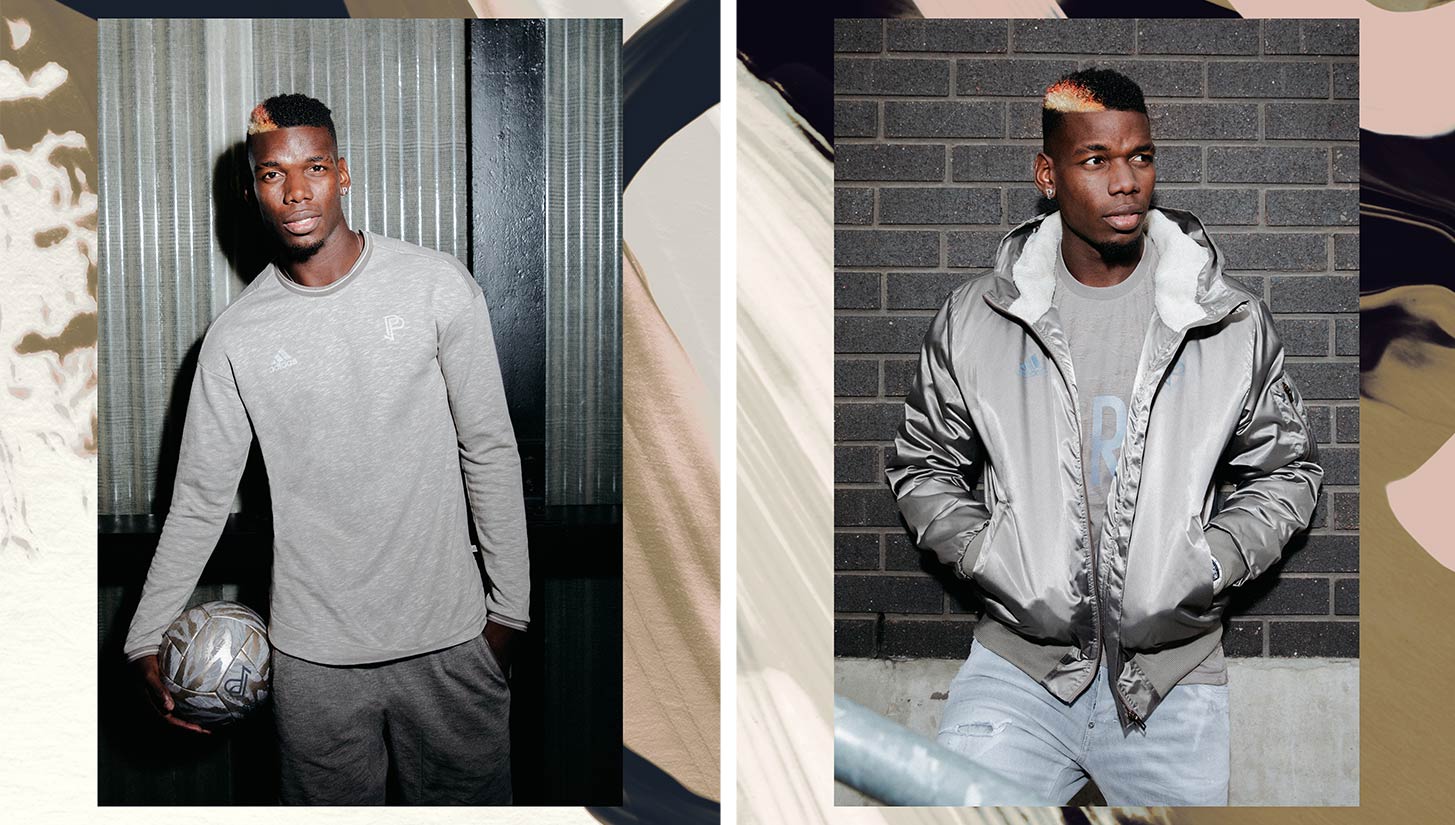 One of if not the most fashionable man in football, Paul Pogba seems to have made as many headlines for his off-pitch fits as he does his on-pitch exploits. Through adidas, Pogba is the current face of the storied Predator line, and in addition to signature edition boots the Frenchman has received six different limited runs of lifestyle wear.
Each Pogba collection has a neutral dominant colorway with bold accents, a nod to the midfielder's playing style. From jackets to jerseys to sneakers, Pogba has one of the widest range of items amongst this list, and the quality matches the quantity as well. In particular, the holographic details on his latest collection are something to marvel.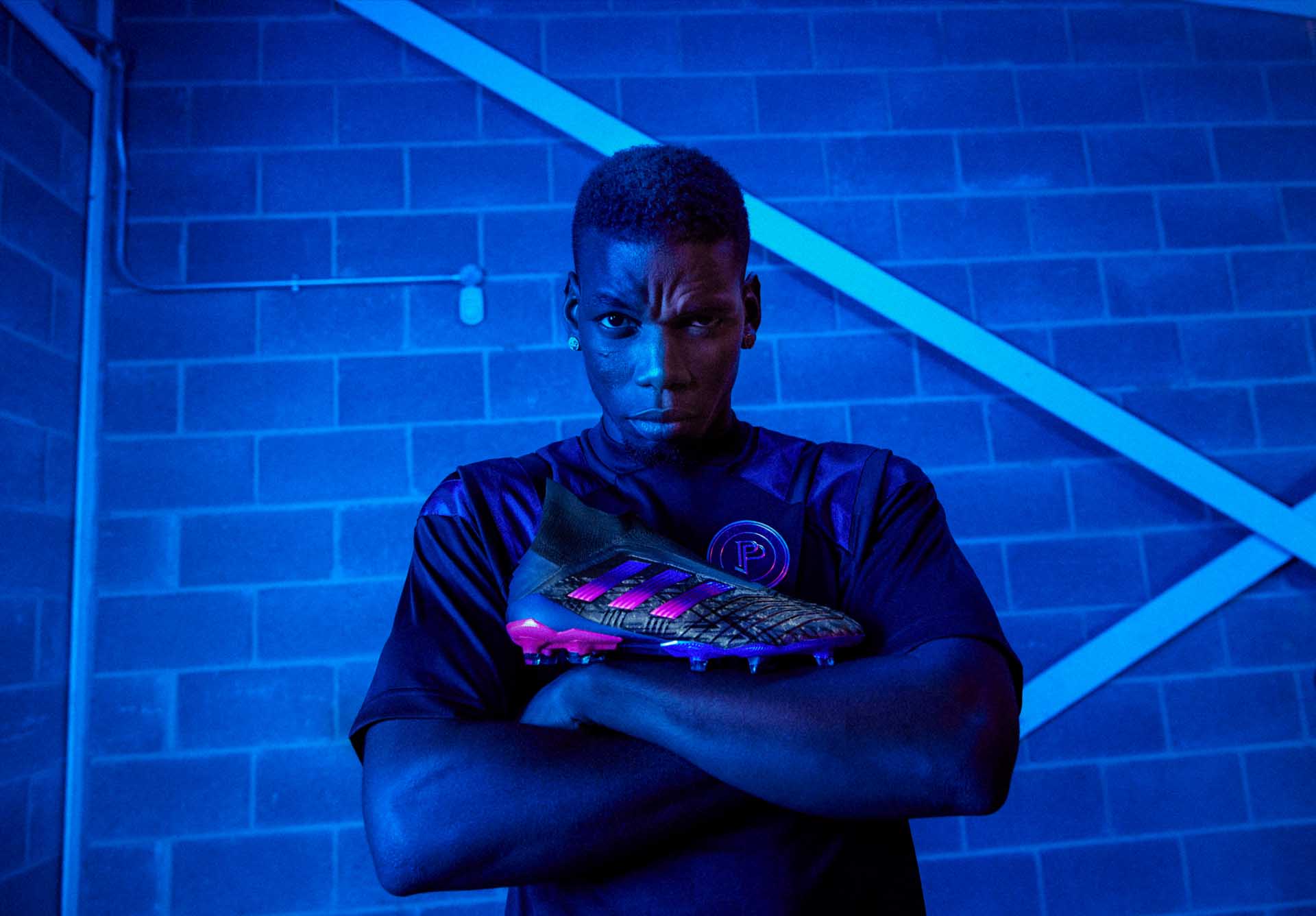 Given the unique designs and amount of collections Pogba has, his signature line might be tough to top.
Design: 9/10
Range: 8/10
Exclusivity: 3/5
Overall Score: 20/25
Lionel Messi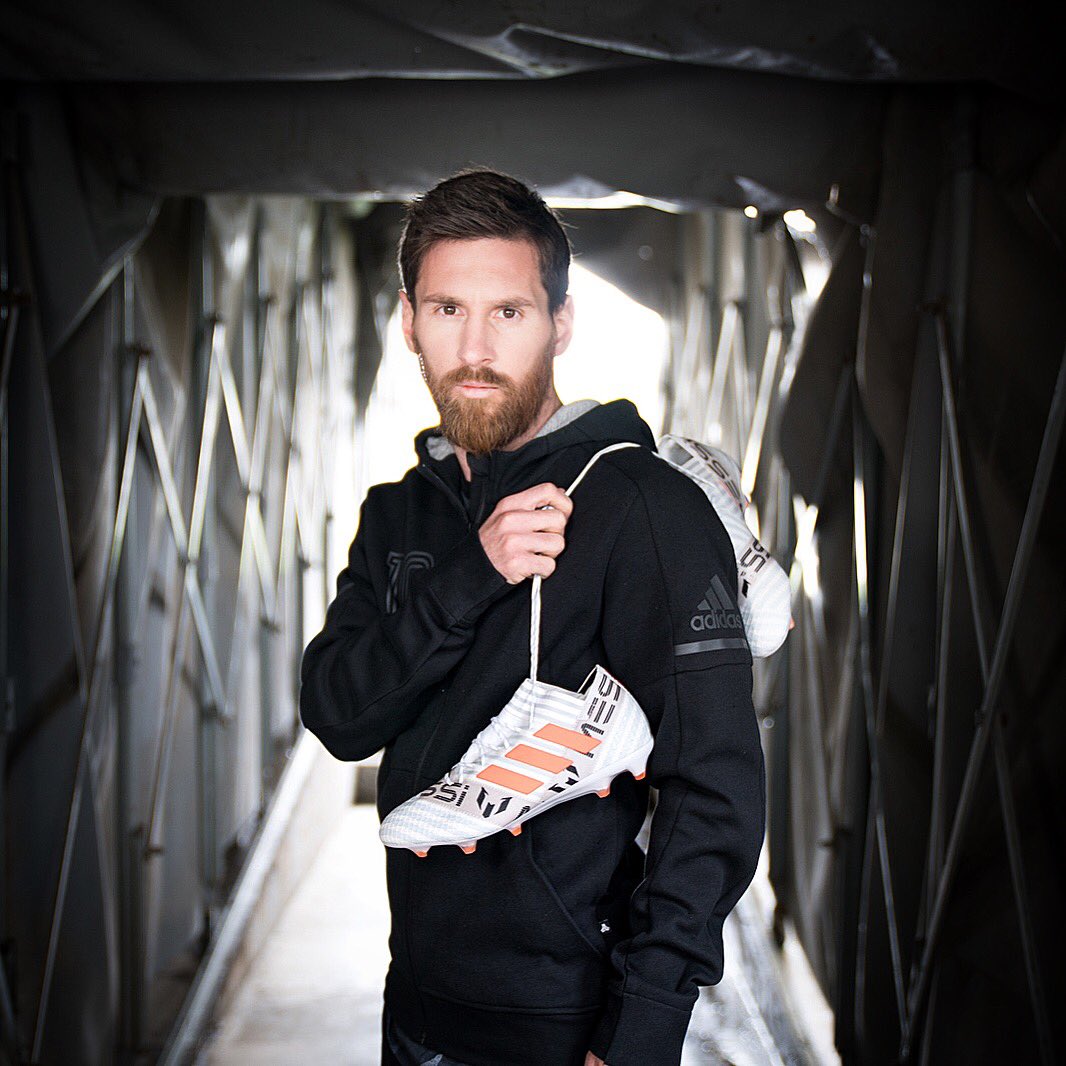 It pays to be a six-time Ballon d'Or winner. Though his line isn't as fashion-oriented as Pogba's, Lionel Messi one-ups his adidas counterpart with his own signature boot model, the Nemeziz Messi 19.1. A modified version of the Nemeziz, the Messi edition features laces (a personal preference for the virtuosic Argentinian) as well as his personal logo on the instep.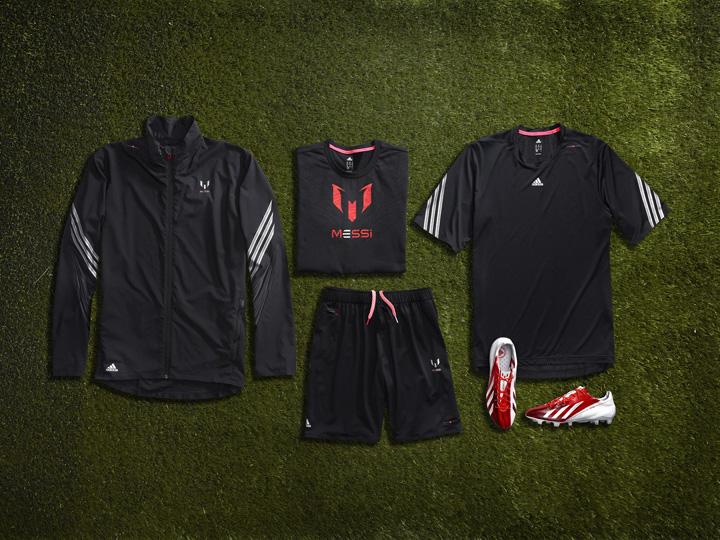 Aside from the boot, you can find various Messi-branded apparel and equipment, ranging from t-shirts to shin guards. While the variety of Messi gear is impressive, his global popularity means that adidas mass-produces everything, dinging him in the exclusivity category.
Design: 7/10
Range: 9/10
Exclusivity: 1/5
Overall Score: 17/25
David Beckham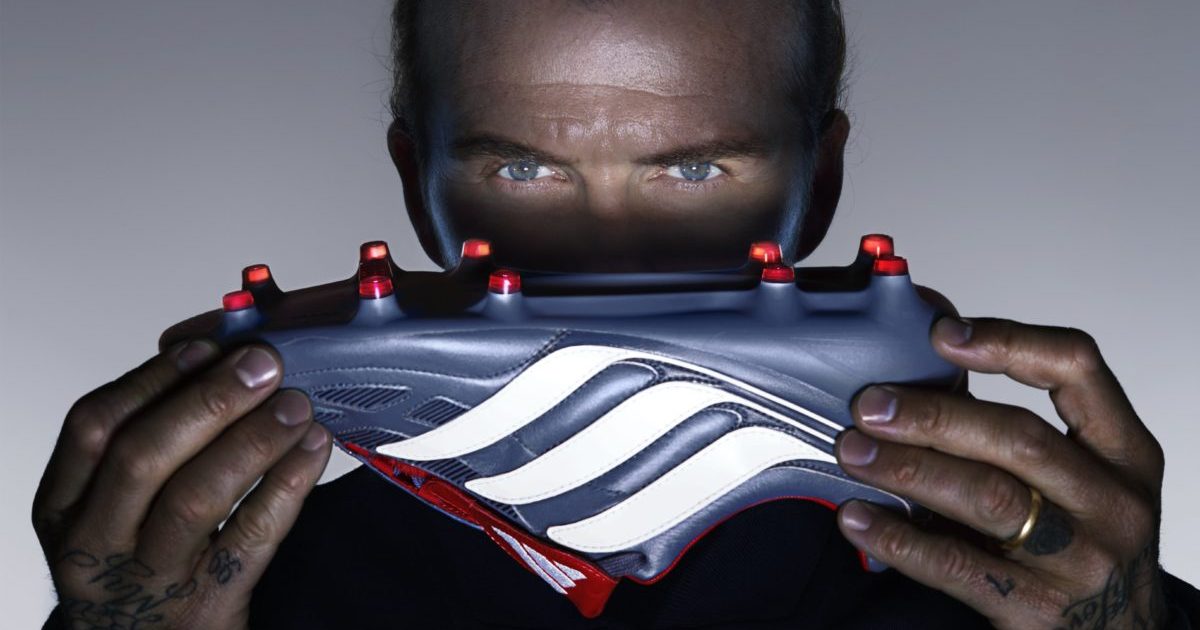 The only retired player on this list, David Beckham's status as a football legend and style icon makes him the perfect candidate for a signature line. Another member of the Three Stripes family, Beckham has recently seen several of his legendary Predator boots return with updated technology, in addition to last year's Archive Pack which celebrated 25 years of the boot's existence.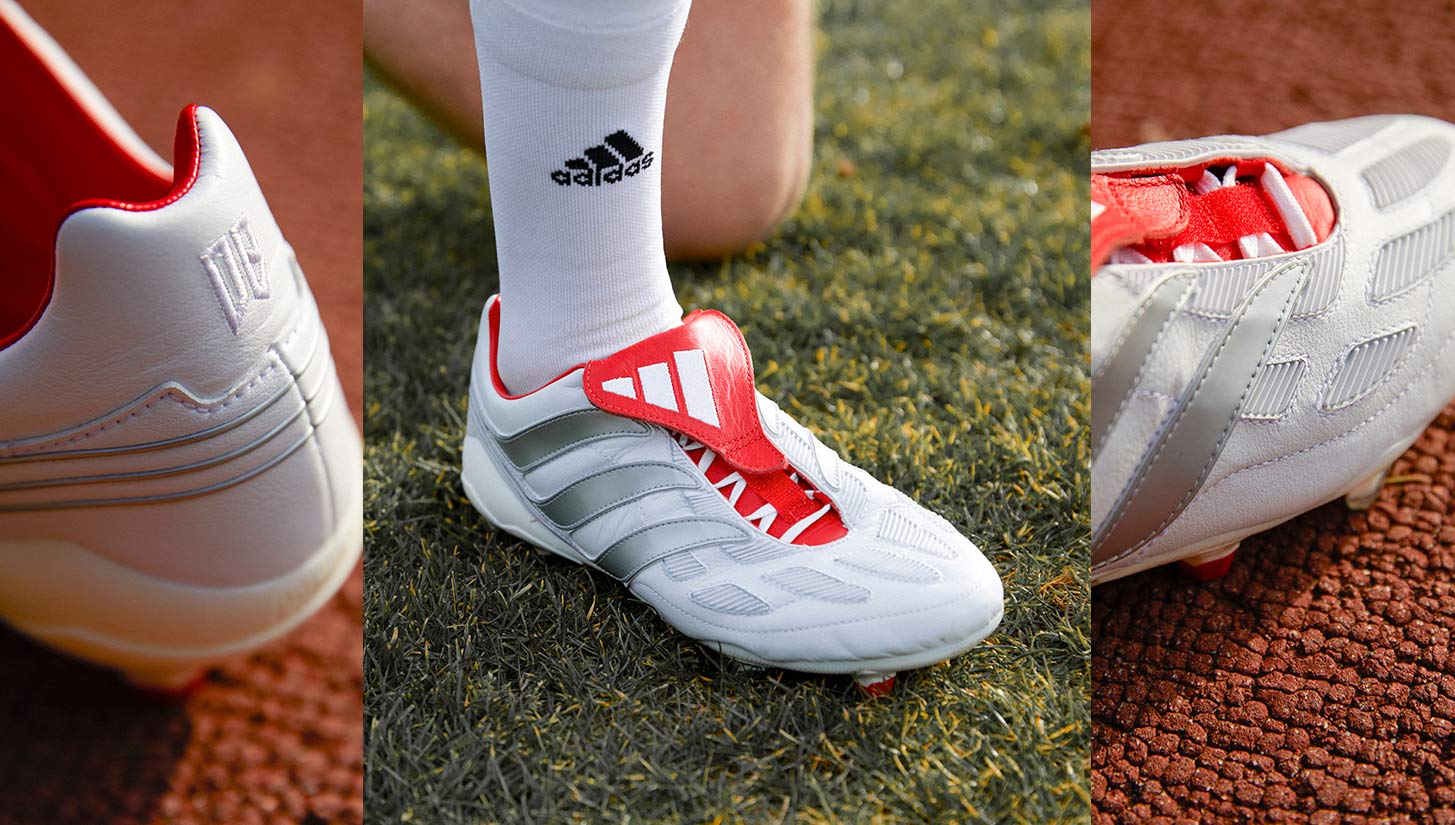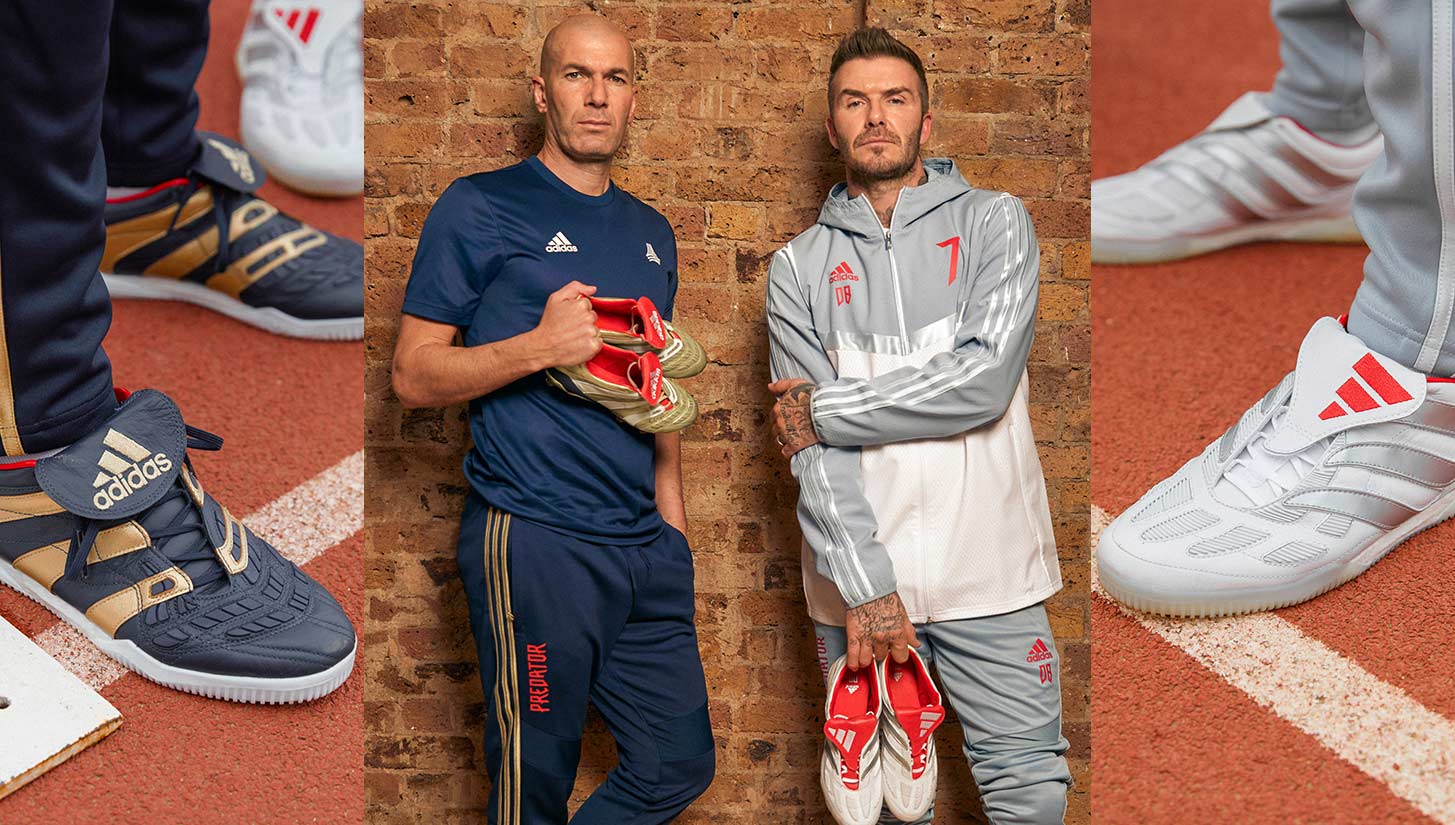 In a mirror image of the Messi line, each Beckham Predator release was both limited in numbers and in range, but the timeless design of each boot gives him a narrow edge over the arguable GOAT.
Design: 9/10
Range: 5/10
Exclusivity: 5/5
Overall Score: 19/25
Cristiano Ronaldo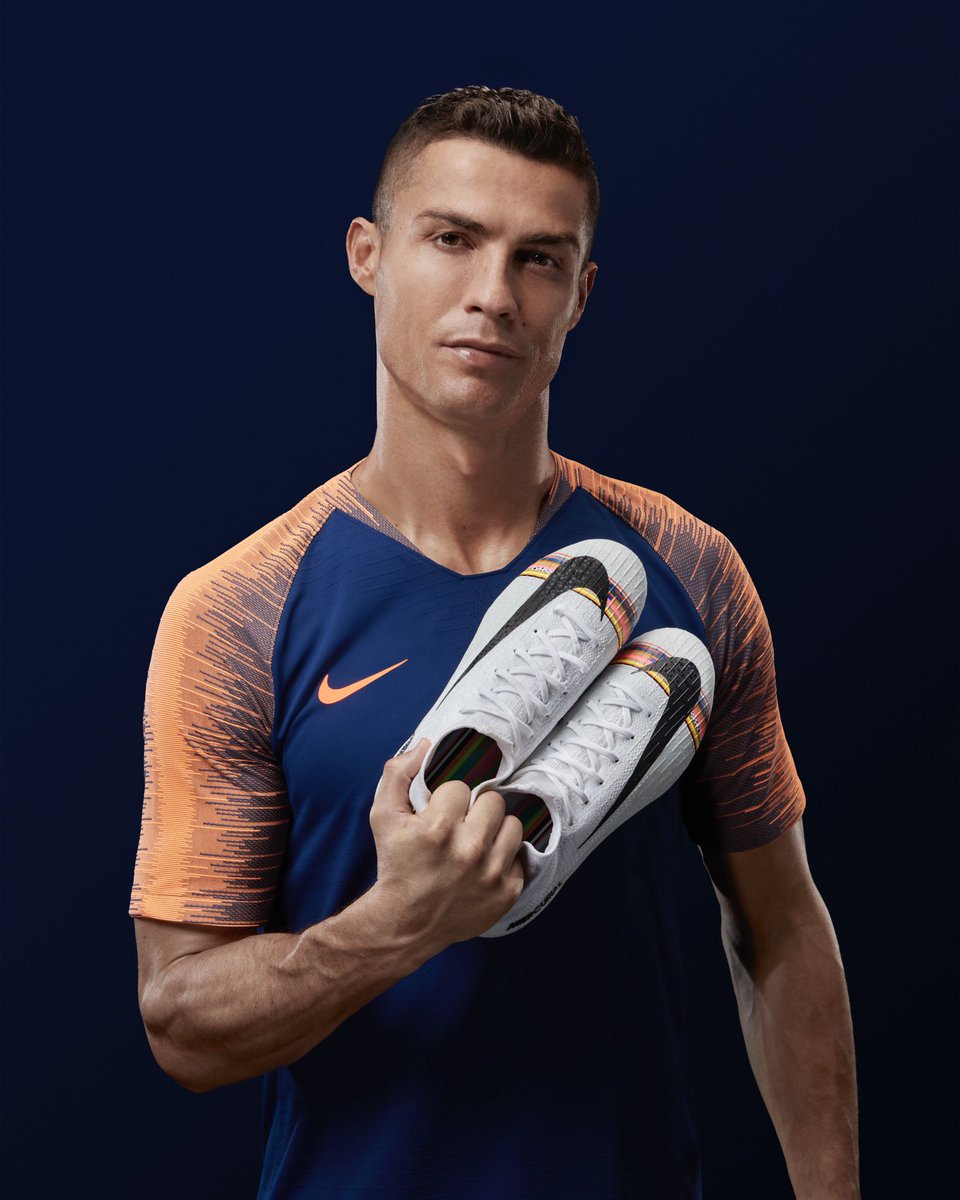 Moving from the Stripes to the Swoosh, Cristiano Ronaldo has been the flagship Nike footballer for quite some time. From his first-ever signature model — the iconic Safari-printed Mercurial Superfly II — to the stunning seven-part boot series that chronicled his storied career, Nike has given Ronaldo some of its most memorable football cleats in recent memory.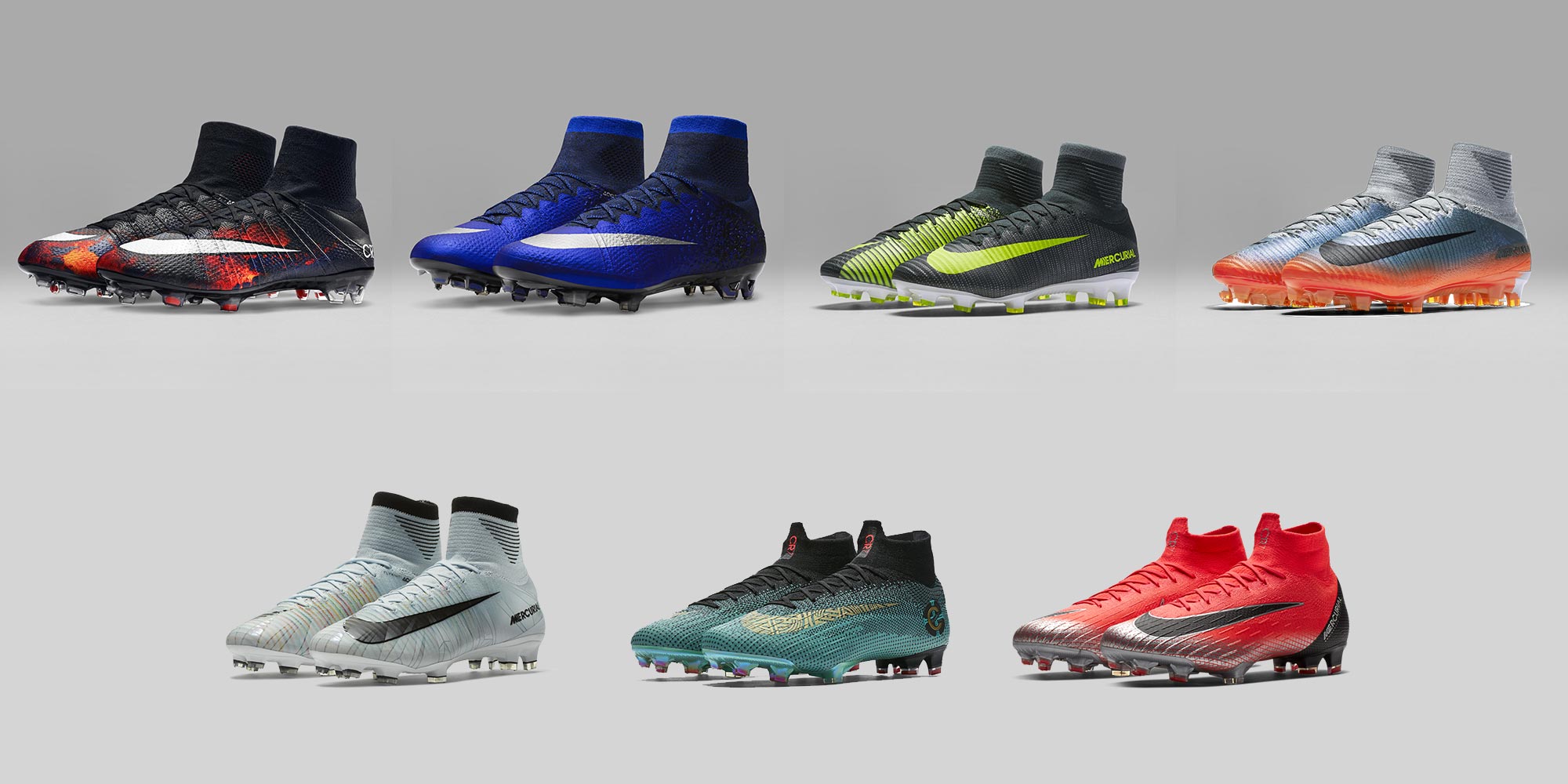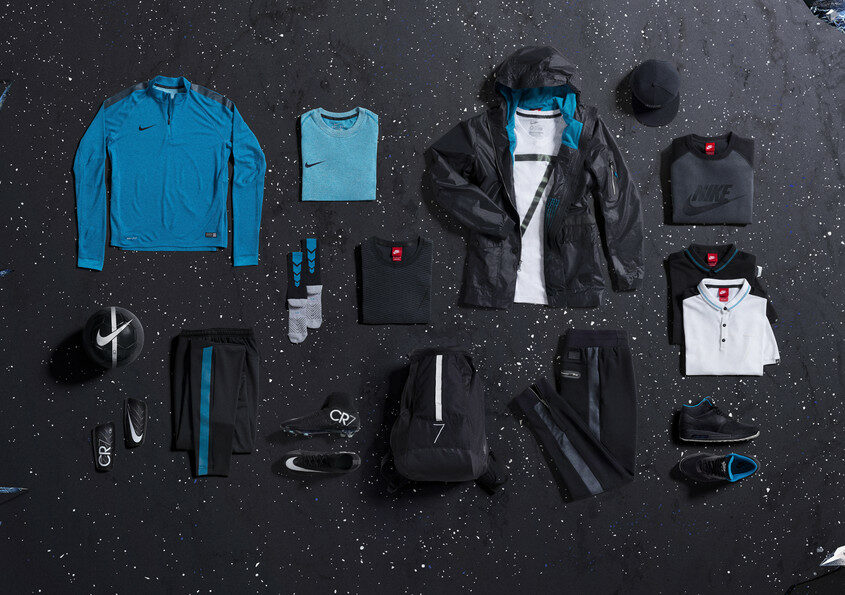 In addition to the boots, Ronaldo has received special edition Nike sneakers, including the Air Max 97 "Portugal Patchwork" and "Golden Patchwork." Nike has also released a variety of clothing and gear rife with the CR7 logo, similar to Messi's adidas apparel line.
Design: 8/10
Range: 8/10
Exclusivity: 2/5
Overall Score: 18/25
Neymar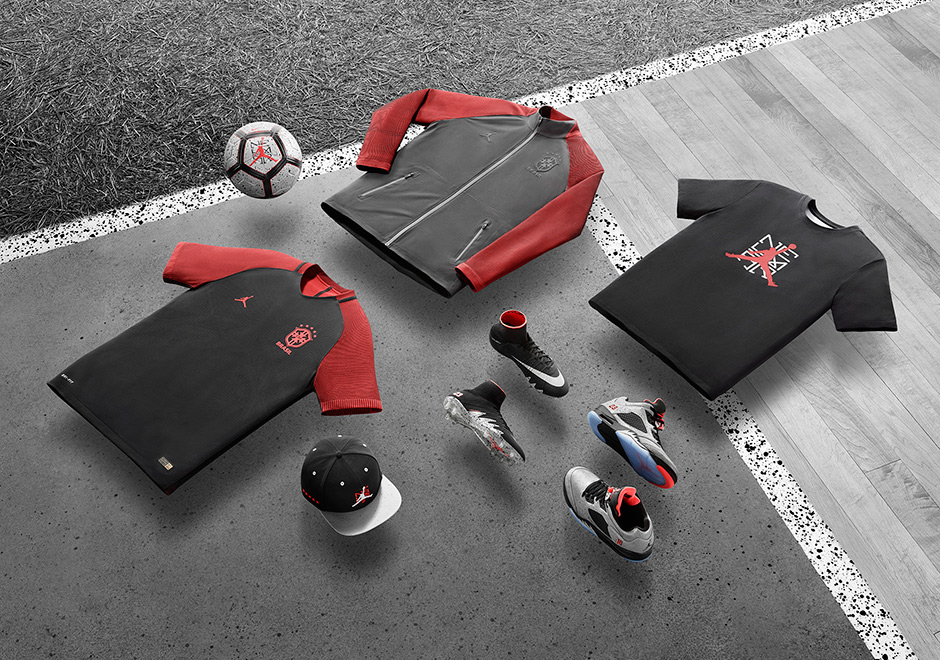 Although his title of heir apparent to the Messi-Ronaldo throne has been put into question, Neymar is still one of the most marketable names in all of sports. The one-time world's most valuable footballer has become something of a villain through his antics both on and off the field, but his signature Nike line still remains one of the most popular across the globe.
One of our favorite releases from the 2010s was the NJR x Jordan collection from 2016, which made Neymar the first footballer to don a Jumpman on his boot. Now well into its foray in the beautiful game, Jordan Brand has famously handled PSG's Champions League kits since 2018, while also reportedly offering Raheem Sterling a $120 million dollar endorsement deal.
Aside from the Jordan collection, Neymar has received various signature boots and sneakers, from the "Written in the Stars" Mercurial Vapor XI to the recently released Nike Shox redux. The design of each Neymar collection has been on point, but the range of items isn't quite as in-depth as other entries on this list. Like Messi and Ronaldo, Neymar's popularity has dinged him in the exclusivity category as well.
Design: 9/10
Range: 7/10
Exclusivity: 2/5
Overall Score: 18/25
Kylian Mbappe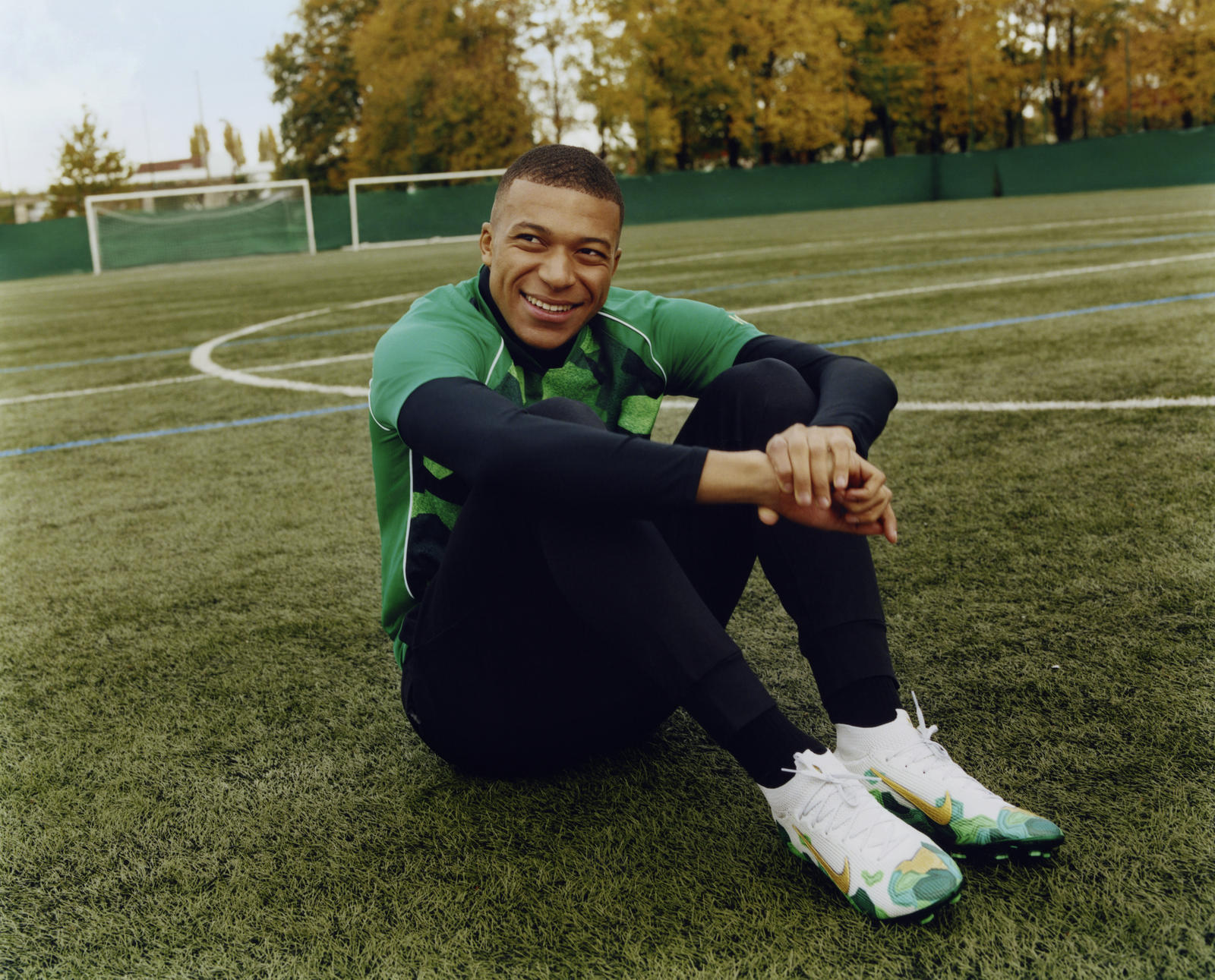 The newest Swoosh member to receive his own signature collection, Kylian Mbappe has taken the world by storm with his incredible feel for the game at an impossibly young age. Harkening back to his roots in the Parisian suburb of Bondy, the recently released Nike Mbappe collection features a signature Mercurial Superfly 7 boot, an Air Max 98 sneaker, and apparel and accessories ranging from a lifestyle jersey to a hypebeast-friendly fanny pack.
Everything from the color scheme to the details of the collection is downright wonderful, and we can't wait to see what's next in store for Mbappe — both in his game and signature collections.
Design: 9/10
Range: 7/10
Exclusivity: 3/5
Overall Score: 19/25
Antoine Griezmann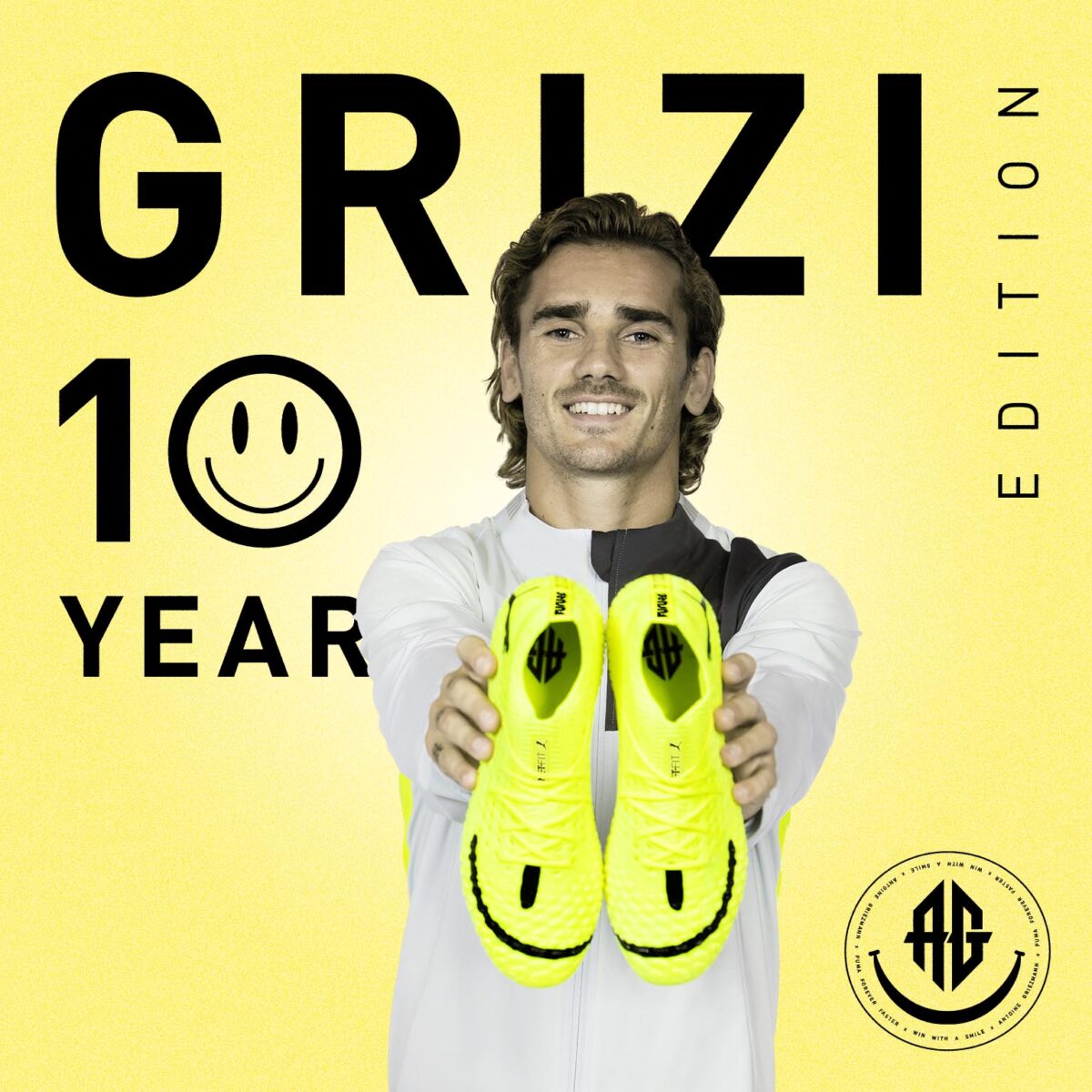 The lone PUMA footballer with his own signature line, Antoine Griezmann has seen several signature boots as well as some limited collections over the years. For his signature boots, PUMA gave Grizi a seat at the design table to provide some creative input on everything from colorway to pattern choice. Most recently, he co-designed a FUTURE boot to celebrate his 10th year as a professional, featuring landmark dates from his career as well as his smiley face logo.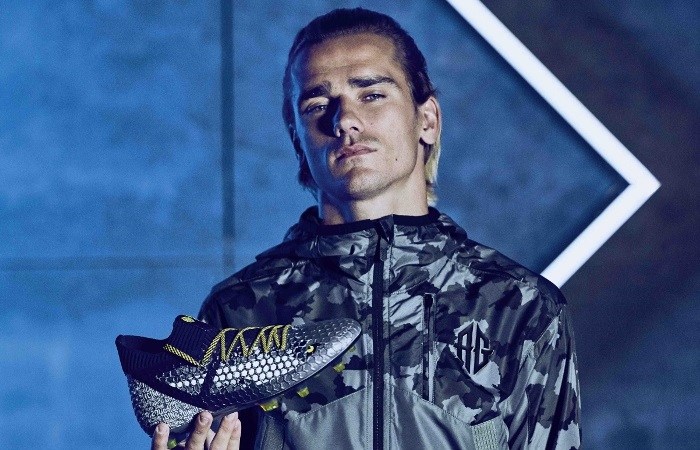 In late 2017, PUMA released a limited "GRIZI" edition of the FUTURE 18.1, which was accompanied by a lifestyle collection with Griezmann branding. While it's pretty cool that PUMA gives him some creative control over his line, it doesn't always hit. The 10-year anniversary boot in particular is incongruous, especially with the weirdly-dimensioned smiley face on its toe.
Design: 6/10
Range: 6/10
Exclusivity: 4/5
Overall Score: 16/25
The Winner: Paul Pogba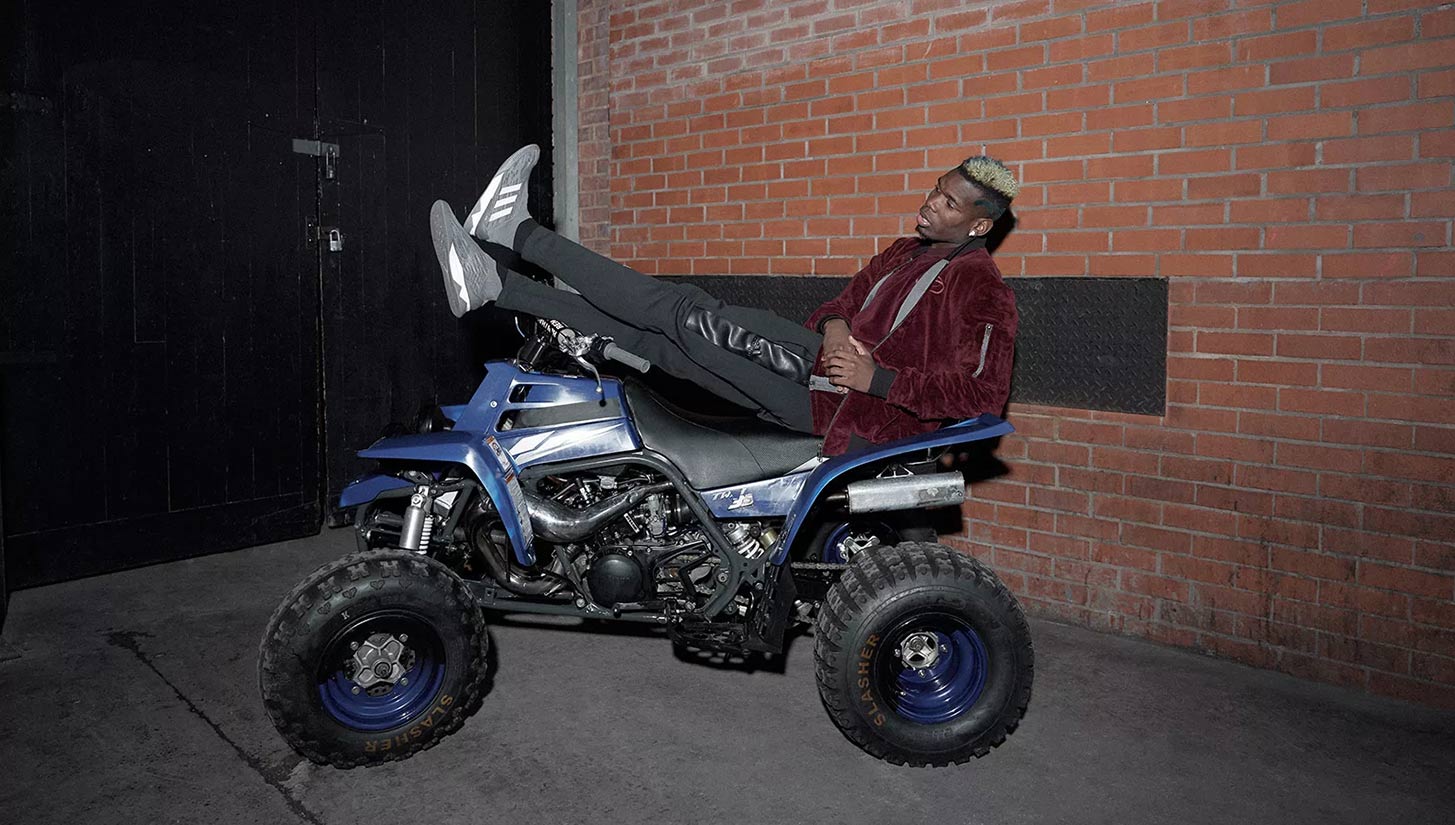 Like him or not, you can't deny it — the man's got style. With regular releases that deliver in both style and quality, Pogba's signature line has been the most consistent of them all.
The only thing he's missing is his own signature sneaker. Here's to hoping we get a Pogba Ultraboost in the future!
Which footballer signature line is your favorite? Let us know in the comments below.