Our vibes-based preview of the 2023-24 English Premier League season continues with the top 10 finishers in the league table from last year. 
It's time for the big hitters. Yesterday we examined the vibes from the bottom seven English Premier League clubs and the three newly promoted sides to get an idea of their outlook for the upcoming 2023-24 season. Now, we take a look at some of the perennial favorites, resurgent underdogs, and dormant giants who aren't so sleepy anymore.
Fulham
Fulham surprised many people last season when they not only stayed in the Premier League, but finished in the top half of the standings. A perennial yo-yo side between the EPL and the Championship, Fulham found a way to stay in the league following promotion, and with quite a few positive signings this summer, the club is looking to continue rising in the table.
Outside of their current success, Fulham also holds the title of London's oldest football club, dating back to 1879. Craven Cottage, their home ground, still has an old-school vibe (although the current renovations are updating the amenities) that should certainly be on any football stadium nerd's bucket list as one of the last remaining stadiums of its kind.
TL;DR: A historic club which has struggled in recent years but seems to be turning a corner. Being a London club gives Fulham some added coolness without the big money of Arsenal and Chelsea.
Players to Watch: Calvin Bassey, Raúl Jiménez, João Palhinha, Antonee Robinson
Brentford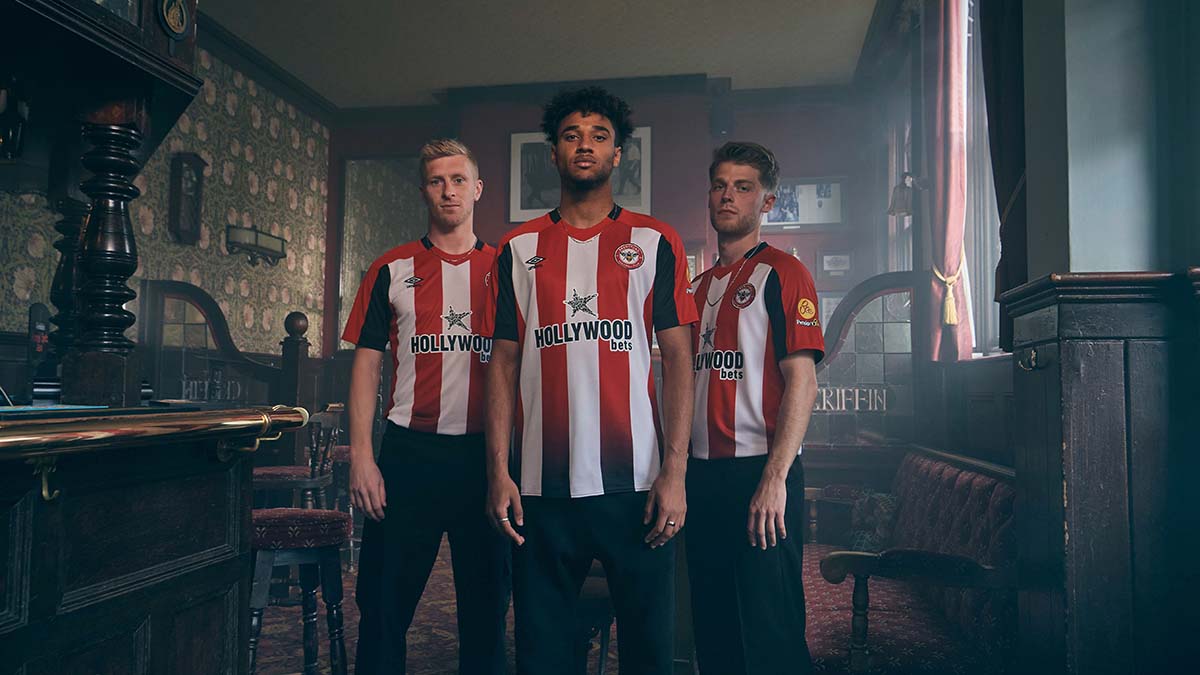 Do you admire the Scandinavian lifestyle? Do you love efficiency, human-centric design, and a dose of humbleness that is rare in top-flight football? Well, Brentford is the team for you. A small club that has punched well above its weight since it secured its maiden voyage to the Premier League, Brentford is in possession of intelligent scouting, a handsome Danish manager, and a community atmosphere that makes for a wonderful home ground.
As with anything that is inspired by Scandinavian living, this is a team that has strength in the collective and does not typically rely on a single star (although Ivan Toney is turning into a star in his own right). That is not to say that they don't have high-quality players, but more so that the team is constructed with a priority on balance, cohesiveness, and contributions from every part of the lineup.
TL;DR: A super fun new team to support that is trying to out-think its rivals because it can't out-spend them.
Players to Watch: Ivan Toney, Rico Henry, Nathan Collins, Mikkel Damsgaard
Tottenham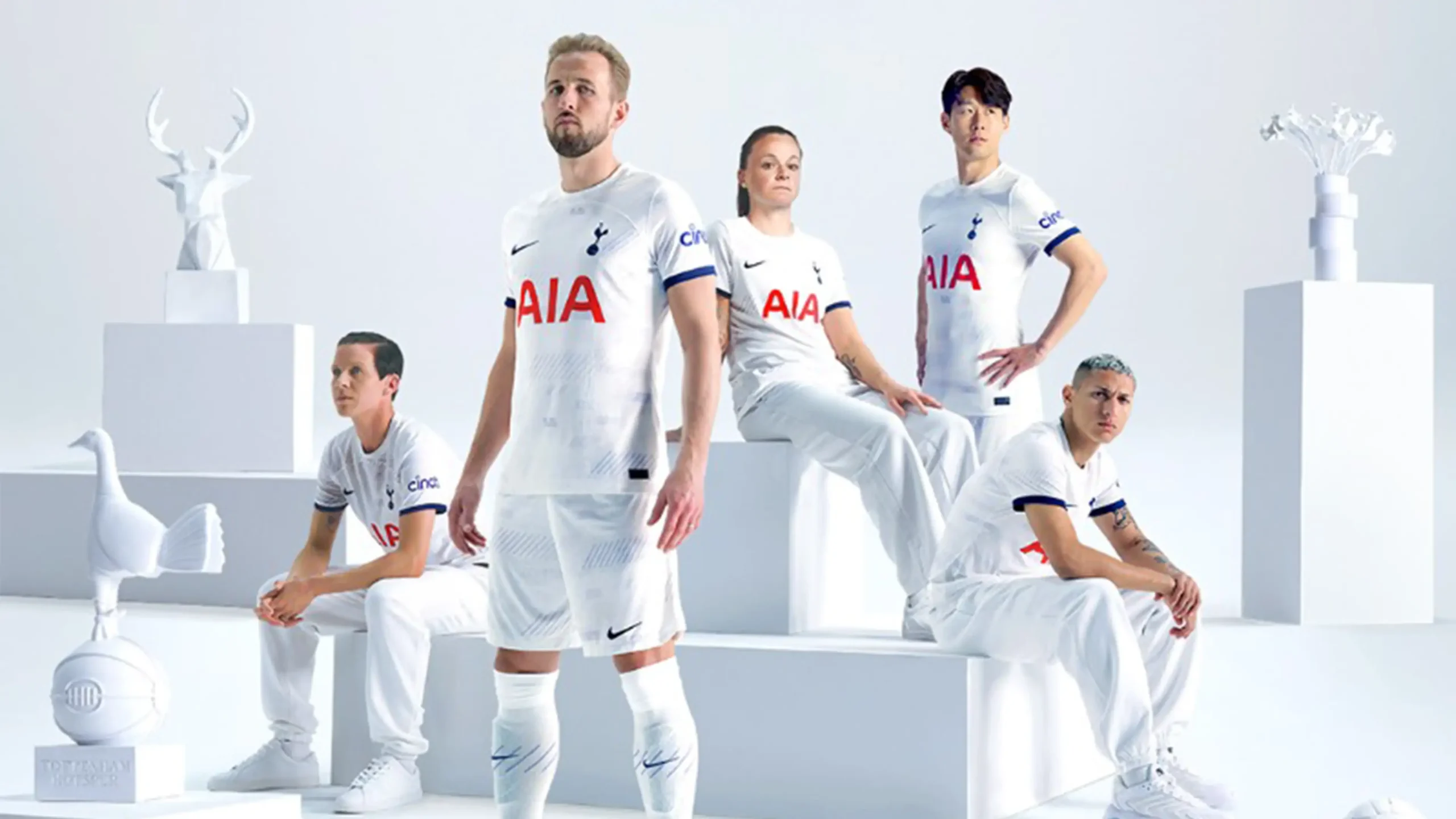 Tottenham had been on an incredibly successful run (by their standards) and had genuinely seemed like they would break through and win a trophy, but it feels like that opportunity has passed them by. Harry Kane, arguably the most prolific striker in EPL history, is reportedly headed to Bayern Munich after a dramatic will-he-won't-he-stay summer, and the club is now without its talisman and all-time leading goalscorer.
Tottenham have done everything they could to become a "big" club. They built a new stadium, invested largely in the squad, and have become an exciting brand from a fashion perspective. With Kane now gone, becoming a Tottenham fan at this moment seems high risk, low reward.
While they underperformed last season, they still have some immensely talented and exciting players throughout the roster. Heung-Min Son, new addition James Maddison, and Dejan Kulusevski would all be leading men at other PL clubs, so the question is, what happens to Tottenham before the transfer window shuts?
TL;DR: A big club that is at an inflexion point. If you choose to support Tottenham, be ready for some heartbreak, year after year.
Players to Watch: Heung-Min Son, James Maddison, Dejan Kulusevski, Manor Solomon
Aston Villa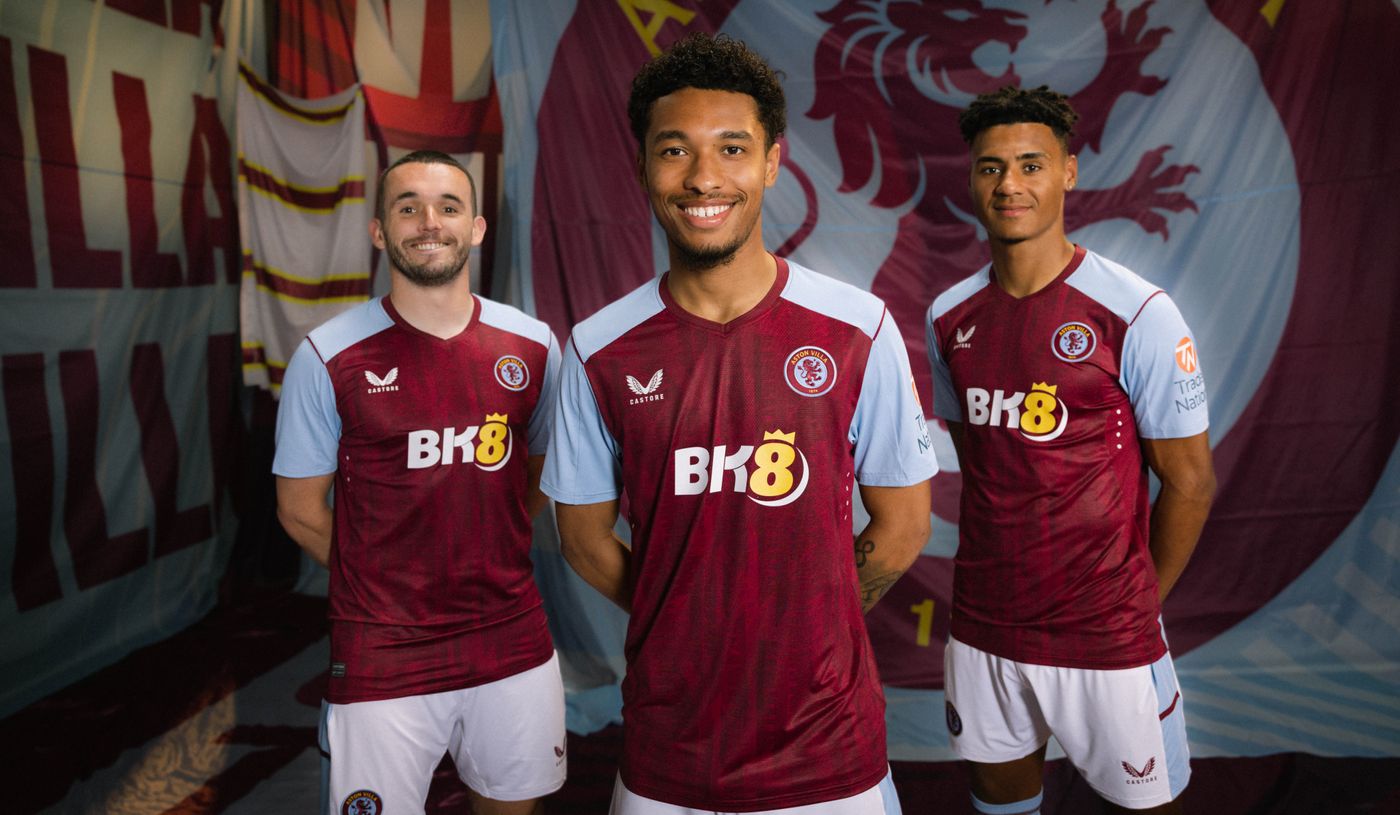 When Jack Grealish moved from Aston Villa to Manchester City, many people questioned how long the Birmingham-based club would stay in the Premier League. However, Villa have shrewdly re-invested Grealish's transfer fee, and new manager Unai Emery has injected new life into the club, which is playing European football for the first time in 13 years.
Incredibly, the team seems to have only gotten stronger with the additions of Pau Torres, Moussa Diaby, and Youri Tielemans. These moves show the clear shift in how people in the world of football perceive Aston Villa, as all three players were highly sought after, yet Emery convinced them to join his project.
TL;DR: A team on the rise which has huge hype-train potential in the coming years. Buy in while you can still afford to.
Players to Watch: Moussa Diaby, Jacob Ramsey, Ollie Watkins, Emiliano Martinez
Brighton and Hove Albion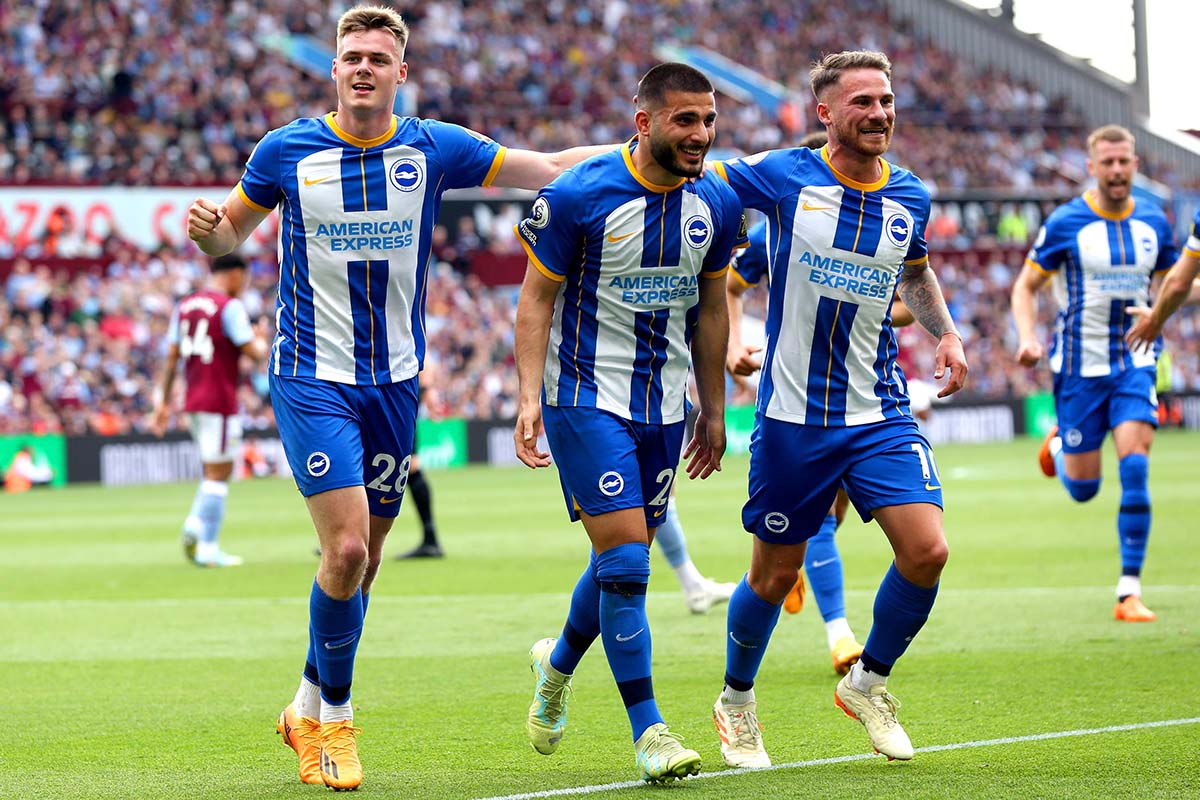 Brighton and Hove Albion is who I would give my strongest recommendation for anyone looking for a club to support. It's a team that has no right to be as good as it is in comparison to its budget, and that is what makes it such an exciting team to start following.
Since Brighton's promotion to the Premier League, they have slowly and methodically become one of the best scouting teams in the world while also playing an exciting brand of football under Robert De Zerbi. Add in their small-town feel, and you get a team that is hard not to root for.
If you look at their recruitment strategy, their main objective is finding young, undervalued players while sprinkling in exceptional veteran presences to help lead the young starlets. The addition of James Milner, who is currently third all-time for PL appearances is a testament to this.
TL;DR: A true David-versus-Goliath club that continually finds young talent and brings them to stardom. An exceptionally fun club to root for.
Players to Watch: Kaoru Mitoma, Evan Ferguson, João Pedro
Liverpool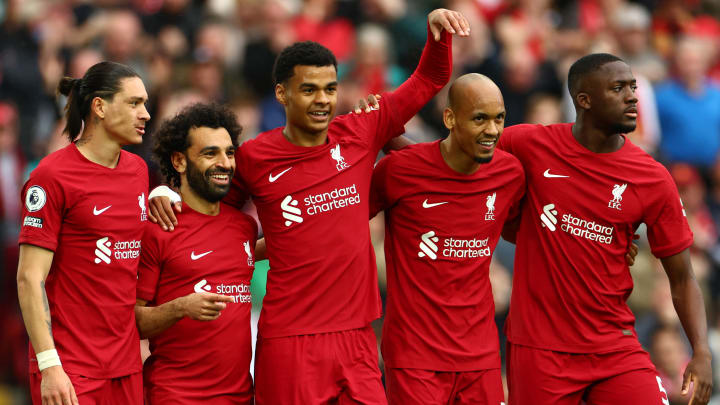 Liverpool have the most devoted fans in the league. It is hard for me to admit that, but the passion and intensity that they consistently show is astounding. Currently, Liverpool are at a crossroads, as the stars that led them to their first PL title in decades are starting to decline, and they have to deal with the difficult task of replacing them with new, more unproven, young players.
In the past few seasons, they have added Luiz Díaz, Darwin Núñez, and most recently, Dominik Szoboszlai. These first two have shown flashes of brilliance but have been hampered by either injury or inconsistency, whereas Szoboszlai is a completely new addition to this Liverpool side.
TL;DR: A team with an incredibly passionate fan base and a strong squad with proven talent, but question marks about if it has recruited well enough in the past few years to keep up with Manchester City and Arsenal.
Players to Watch: Mohamed Salah, Virgil Van Dijk, Dominik Szoboszlai, Trent Alexander-Arnold
Newcastle United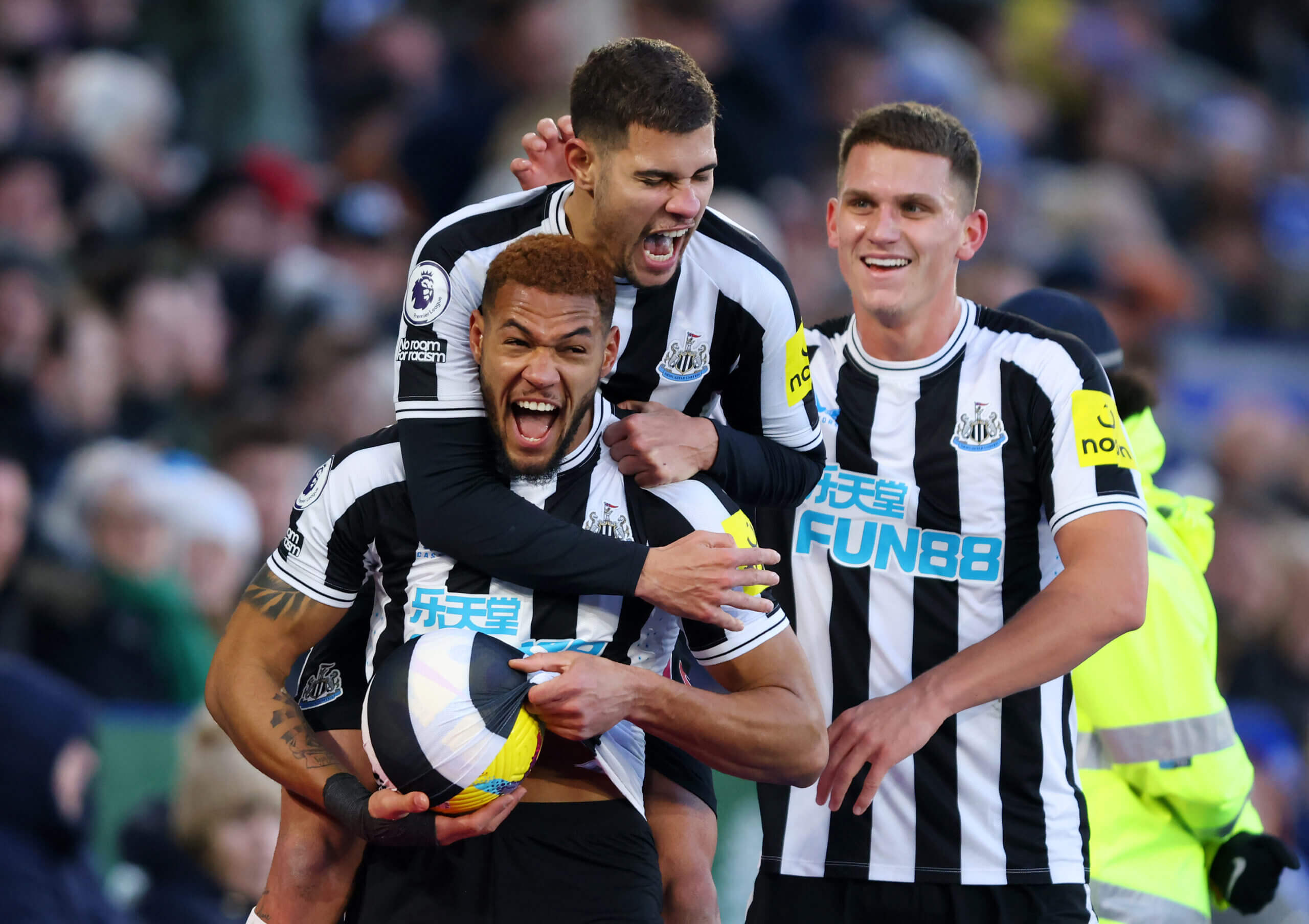 Newcastle United, historically, are an extremely relevant club in the English game. But, after years of mismanagement, they fell into obscurity, easily being the biggest club in the Championship. A few seasons ago, they were acquired by a Saudi Arabian group that vowed to transform the club, and so far, they have delivered on those promises. They have invested heavily in the squad, the training grounds, and improving the image of the Magpies.
While many people question the ethics of such an ownership group, they have completely rebuilt a decaying empire and returned a passion to some of the most intense fans in England. With the new investment potential, there is no reason why Newcastle can't reach the levels of Manchester City in terms of dominance, which is something that many clubs should be scared of.
Pick this team if you want to be a bandwagon fan of the future but still want the club to have an original group of passionate fans while disregarding ethical dilemmas.
TL;DR: Another Saudi-backed mega-project with huge potential, history, talented young players, and a manager who looks to be a potential world-beater.
Players to Watch: Sandro Tonali, Alexander Isak, Anthony Gordon, Tino Livramento
Manchester United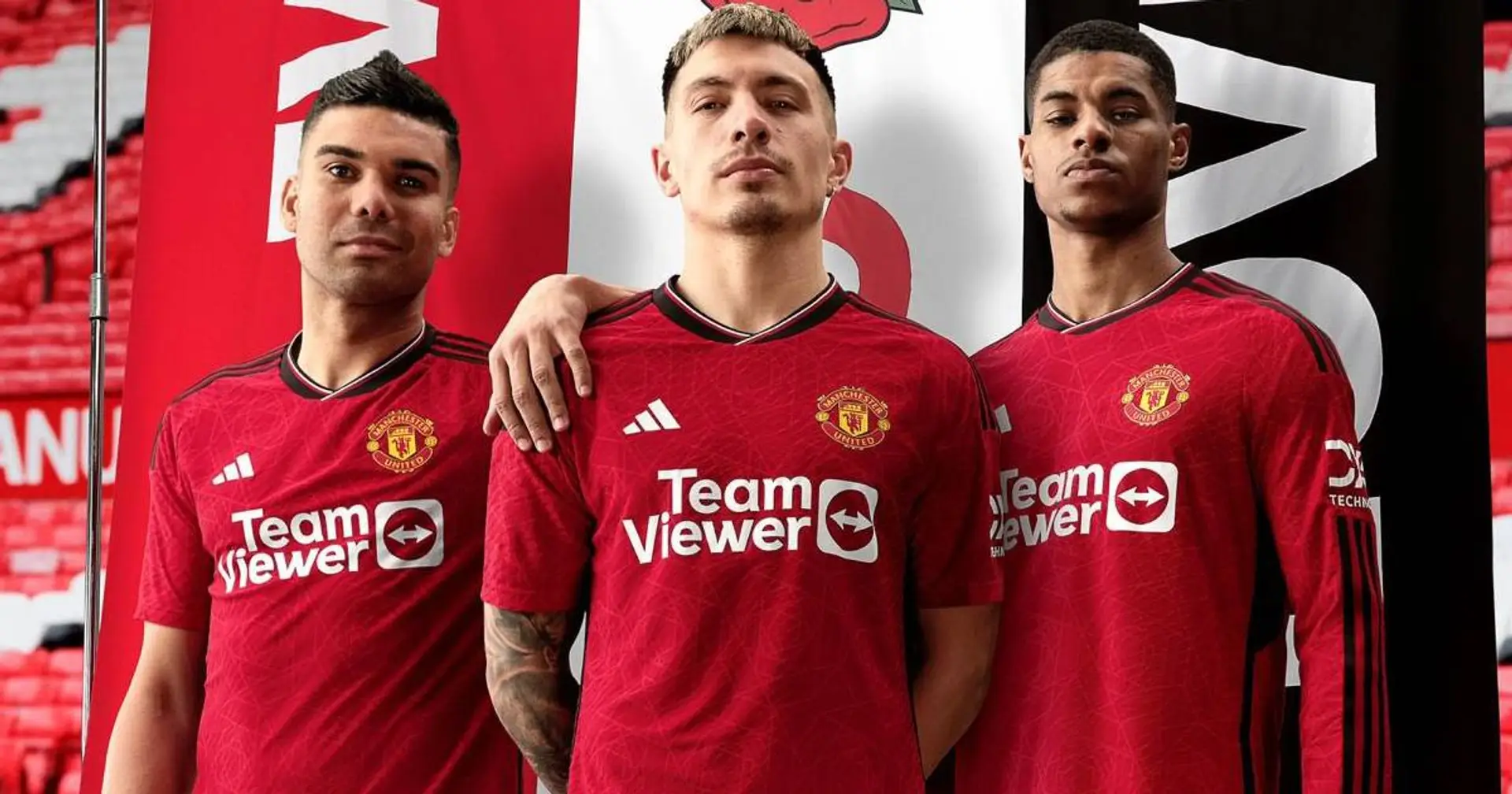 Manchester United…what is there to say? The most well-known club in the world, with plenty of success littered throughout its history. But since Sir Alex Ferguson left a decade ago, United have struggled to maintain the on-field success that made them so commercially successful off of the pitch.
Erik Ten Hag was appointed to manager last year, and in his first season he returned optimism to the club. He made changes that many managers before him couldn't make, like letting Cristiano Ronaldo walk, and promptly signing Casemiro, Antony, and Lisandro Martinez, all of whom had a big impact on bringing Champions League football back to Old Trafford.
This off-season has been no different, as Ten Hag continued to build his project with the signings of Mason Mount, Andre Onana, and Rasmus Hojlund.
Off the pitch, things are complicated, as the club is allegedly going to be sold within the next 12-18 months, which brings some uncertainty to ongoing efforts as the current owners, the Glazers, seem unlikely to fully back the investment of a project that won't be completed before they sell the club.
TL;DR: A huge club that has gone through a rough patch but is seemingly trending in the right direction. They have huge stars, proud fans, and a global cache that is highly regarded.
Players to Watch: Marcus Rashford, Casemiro, Bruno Fernandes, Alejandro Garnacho, Amad Diallo
Arsenal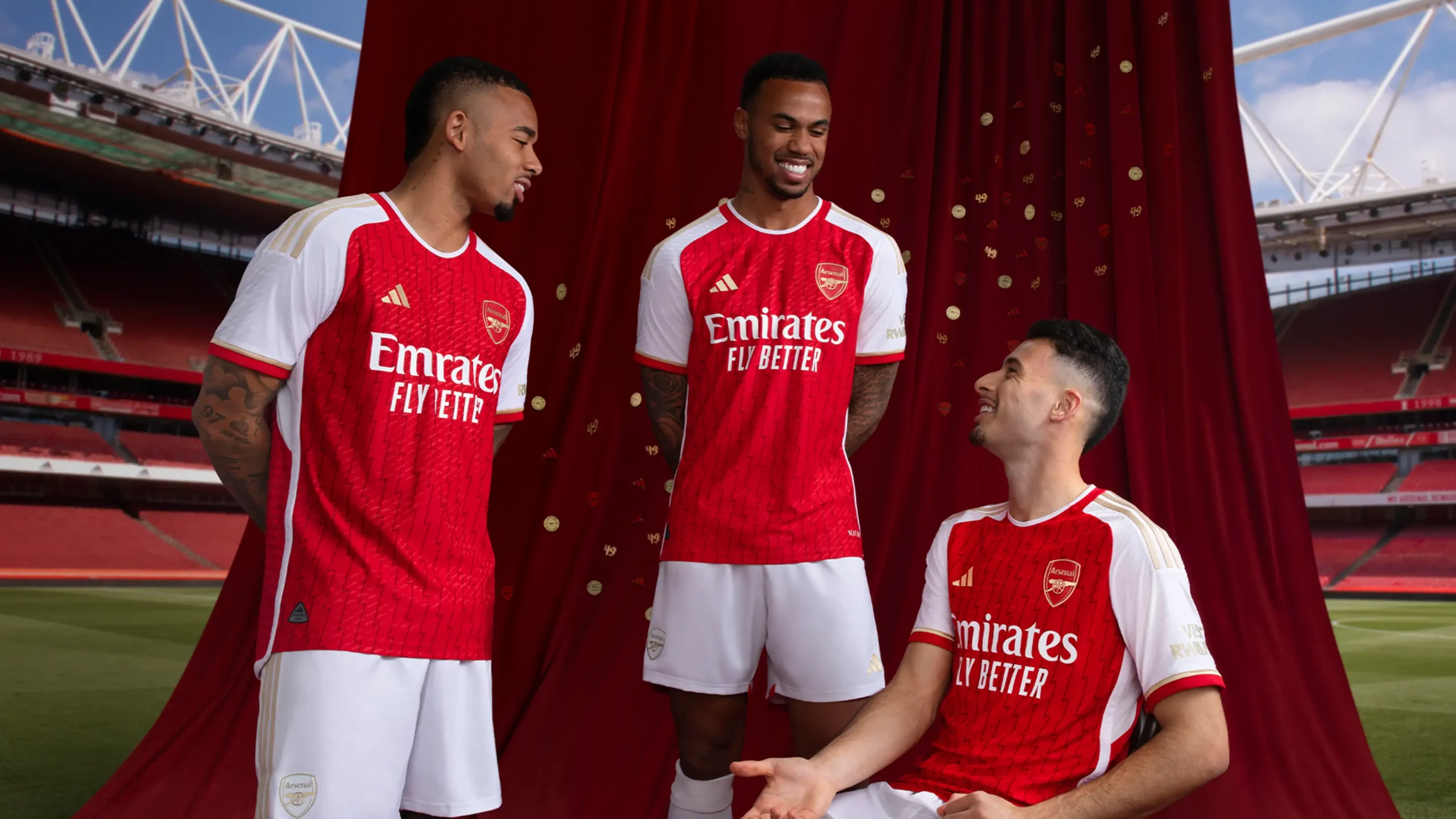 There's been a lot of banter around Arsenal since the demise of their Invincible Squads of the early 2000s. But, with the appointment of Mikel Arteta as manager, the club has rebounded, coming ever so close to winning the 2022-23 EPL title before Manchester City overtook them in the closing weeks. The Gunners are packed with young superstars that are hungry to bring glory back to North London.
Sure, they are accurately being labeled as bottlers after blowing such a large lead last season, but that doesn't mean they aren't an excellent club to attach yourself to. Arteta seems to have that deranged, genius energy that makes Pep Guardiola so great, and I wouldn't put it past Arteta to finally bring silverware back to the Emirates stadium.
TL;DR: Another massive club who are pushing for titles. The narrative says they will get agonizingly close, but that is the fun part, right?
Players to Watch: Bukayo Saka, Martin Ødegaard, Declan Rice, Jurrien Timber, Gabriel Martinelli
Manchester City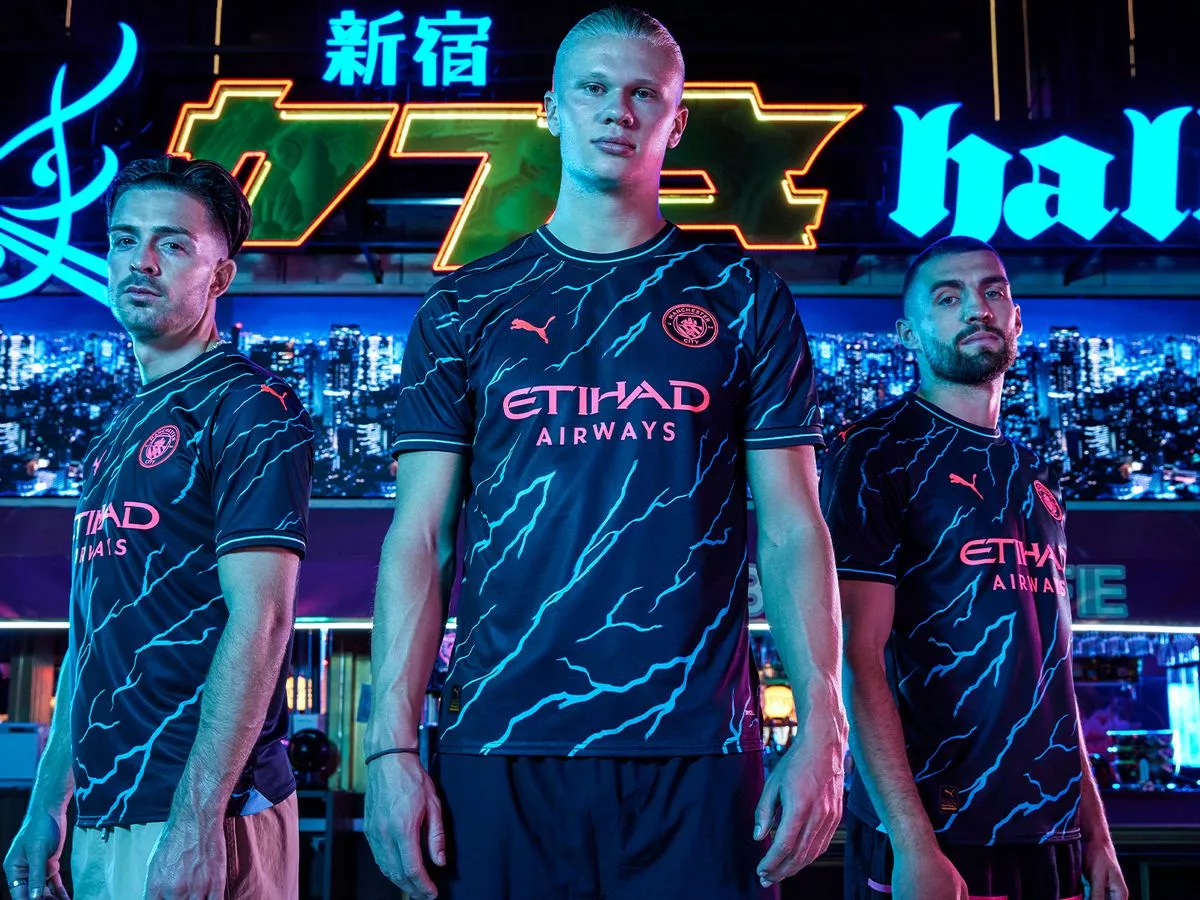 Manchester City are the current bullies of the league. They have won five PL titles since 2017-18 and finally got their hands on the Champions League trophy last summer after so many years of trying. They looked to be out of the Premier League title race last season, and while Arsenal helped them by dropping points, City came back with an incredible run of form to help secure their third straight league title.
The team has a reputation for having fake fans, as the Etihad can look empty, sound quiet, and generally be an underwhelming atmosphere. Thankfully for fans of other teams, that is the only thing keeping Manchester City from world dominance, as they have a team of the world's best players. Erling Haaland looks like he will break every goal-scoring record, Kevin De Bruyne is a wizard, and Jack Grealish brings pehaps the best vibes in the league.
All this to say, they also have the current best manager in the world in Pep Guardiola. Everywhere he has gone, he has won trophies. While his reactions and press conferences can create some top-tier memes, it is hard to disregard the quality of football that he demands from his players. Painfully, as a Manchester United fan, I must admit that they play beautiful football.
TL;DR: Arguably the most complete football team in history, but with a perceived lack of fans. A dynasty to end all dynasties.
Players to Watch: Erling Haaland, Kevin De Bruyne, Josko Gvardiol, Ederson, Rodri