With the 2023-24 English Premier League season upon us, we present a two-part preview that explores the vibes of every team in the world's most popular football league. 
After what felt like an impossibly short off-season, the English Premier League will return in its full glory this weekend. We could take a more traditional route and preview what to expect and predict title winners and relegation favorites, but we're more interested in the vibes each club gives off. In two parts, we examine all 20 EPL clubs' waviest ballers, questionable owners, and ambitious managers.
Luton Town

One of the most unlikely teams to grace the Premier League pitches, Luton Town FC is perhaps best known for its unique home ground, Kenilworth Road. The 10,000-capacity stadium is the smallest in Premier League history, and sits smack dab in the middle of a residential neighborhood.
While the club has started building a new stadium that will open at some point in 2024, the 2023 season for Luton Town will be historic and memorable for many reasons, not least because of how different the Premier League will look from inside a landmark ground like Kenilworth Road.
In terms of their roster standard, many people are earmarking the Hatters as the odds-on favorites to be relegated, as their Transfermarkt value sits lower than many MLS squads. This offseason has seen them add a few pieces with untapped potential, like ex-Manchester United wunderkind Tahith Chong.
TL;DR: Luton Town is perfect for footy hipsters wanting a Cinderella story with a quirky, dive-bar-like atmosphere.
Players to Watch: Issa Kaboré, Tahith Chong, Carlton Morris
Sheffield United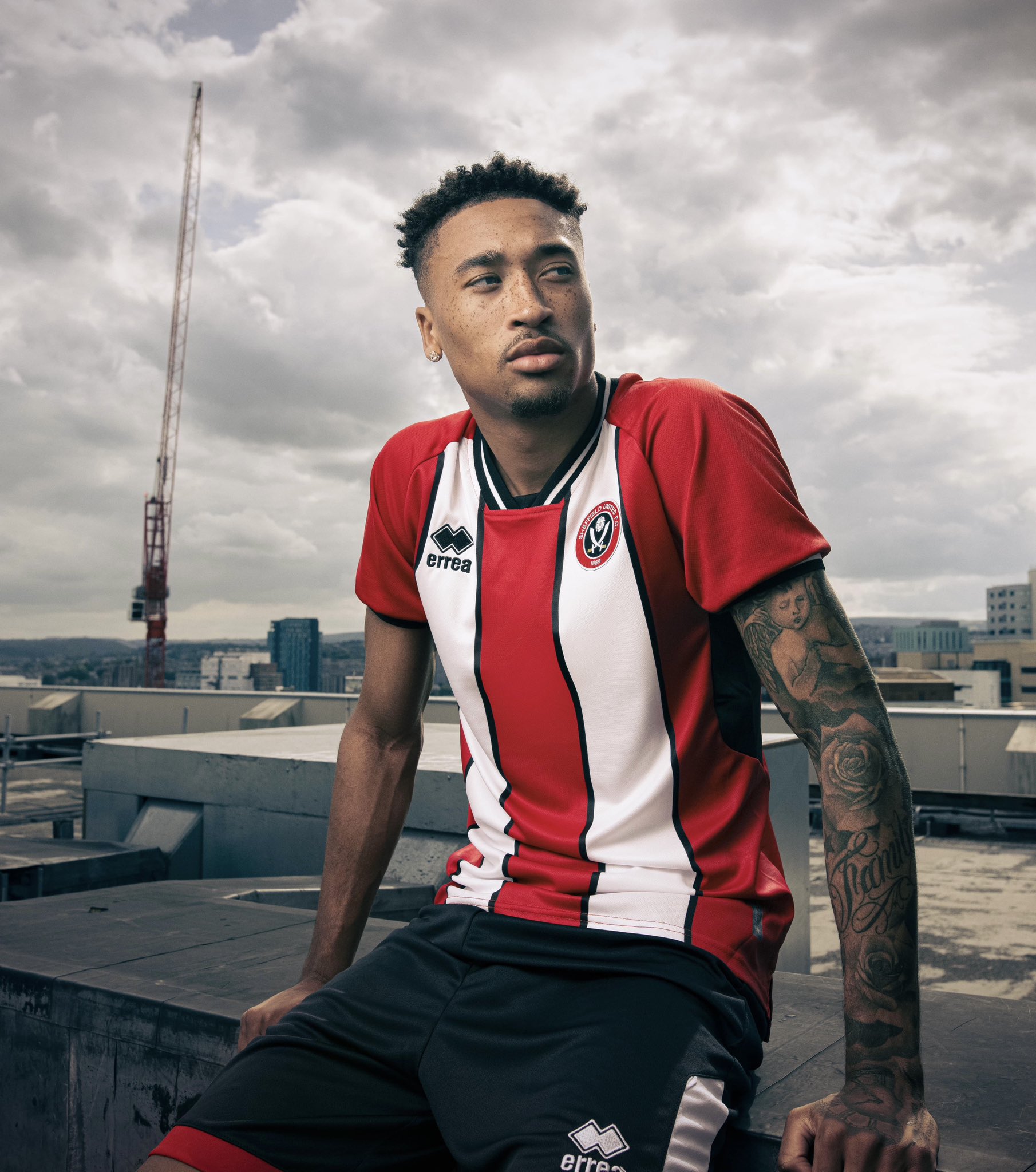 Sheffield United have enjoyed a few spells in the Premier League in their illustrious history. And while past iterations of The Blades have had a blue-collar/Brexit Football vibe with their heavily domestic squad makeup, this iteration of Sheffield United relies more on creativity and finding unsung international gems.
The likes of Anel Ahmedhodzic and Iliman Ndiaye have been huge finds for Sheffield, the latter a product of their academy system that was playing with the Instagram Football team Rising Ballers just four years ago.
Canadian fans will know the club also features a young player who is a potential dual-national, Daniel Jebbison. While it remains to be seen if he will continue to hold out in hopes of an England call-up, there is the potential of a Canadian footballing star who will fight for Premier League minutes in 2023-24.
Another sparkling vibe that Sheffield United is bringing to the Prem this year is their sponsor-less home jersey with big, bold, vertical stripes that could easily feature on a fashion week runway. As always, the teams that feature near the bottom of the Premier League table appeal to the more "hipster" crowd when it comes to foreign fans, and this team is no different.
TL;DR: A team that finds "misfit" parts and brings fight, passion, and a hint of sartorial style to the pitch. All while having a blue-collar feel.
Players to Watch: Anel Ahmedhodzic, Iliman Ndiaye, Rhian Brewster, Bénie Traoré, Daniel Jebbison
Burnley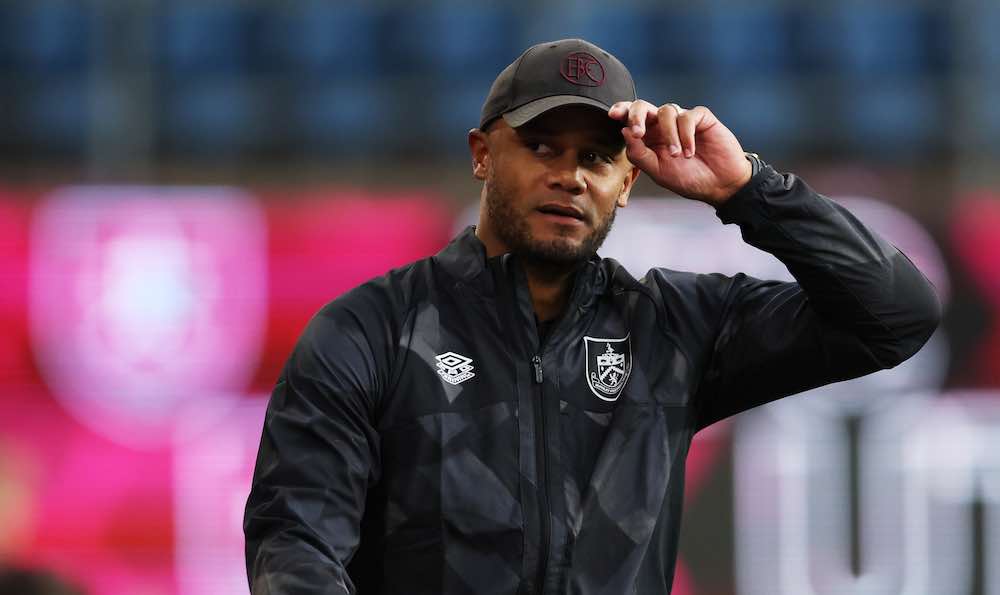 Burnley has returned to the Premier League after a season in the Championship, and they have undergone the classic summer glow-up that many people had (or wish they had) between their junior and senior years of high school. A long stretch in the Premier League ended after the 2021-22 season, and Burnley decided to rebrand with a spicy new logo, a splashy manager signing in Vincent Kompany, and a commitment to becoming more than just the Burnley that struggled to stay in the Premier League year over year.
Kompany has brought toughness, ruthlessness, and a spirit around the club that could easily convince you that they have been consistently near the top of the Premier League for decades.
Add in exciting young players like James Trafford, Jordan Byer, and Lyle Foster, and you have a squad that looks to punch above its weight right out of the gate, which will endear themselves to the new Premier League fans that will tune into their first match of the season against Manchester City, the former club of their manager.
The vibes are high at Burnley FC, and now might be the ideal time to hop on the bandwagon because as long as they hold onto Kompany, this team looks like it'll grow to be something more than they thought was possible just a few years ago.
TL;DR: A team coming off a dominant Championship season that has added some big pieces to ensure that they not only stay in the Premier League, but push for mid-table success. A great team to attach yourself to if you want to see a club that grows with your fandom.
Players to Watch: James Trafford, Anass Zaroury, Lyle Foster, Zeki Amdouni
Everton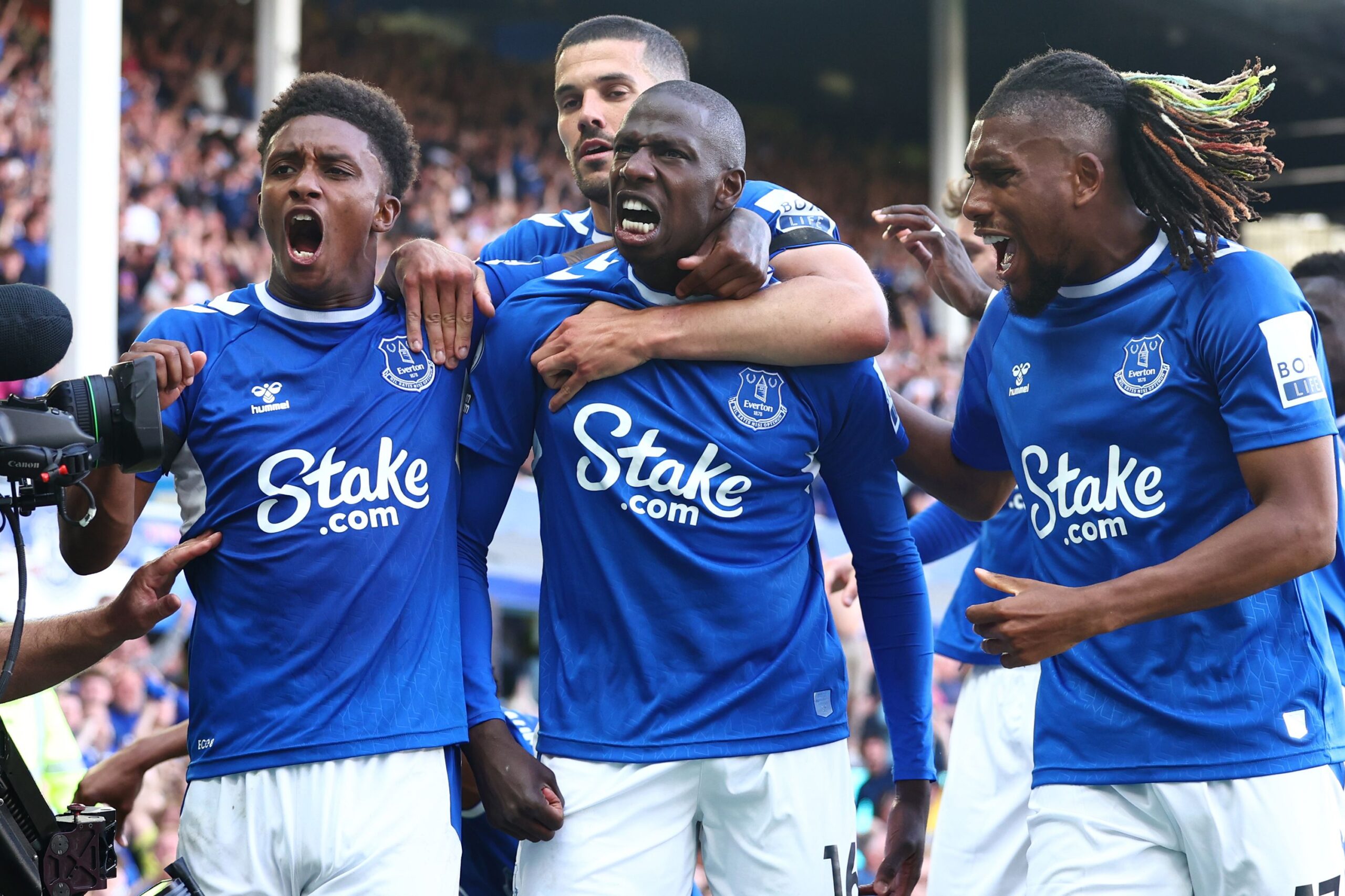 Everton is one of the few remaining clubs never to have been relegated from the Premier League, but in the last few seasons, they've flirted heavily with the removal of that distinction. The Toffees have seen fan revolt, lack of investment, and a revolving door of players and coaches. In moments when it seems like things are turning around for the Merseyside club, they seem to always be dealt a hammer blow.
In the modern Premier League era, Everton has struggled to keep hold of their star players, with the likes of Romelu Lukaku, Richarlison, and John Stones all moving on in search of "bigger" challenges. If things don't change soon, Everton will continue to suffer this unfortunate fate.
TL;DR: Everton is for the people who don't like winning and like to complain about how great they could be if only everything went the opposite of how it typically does for the club.
Players to Watch: Amadou Onana, Arnaut Danjuma, Demarai Gray, Dele Alli
Nottingham Forest
Nottingham Forest is a bit of an odd one. They are owned by Greek businessman Evangelos Marinakis, whose business interests have occasionally been questioned for their legitimacy. This hasn't stopped the club from spending big to make sure it succeeds at the Premier League level, to the point where their team often looks different year over year. Just last summer, the club broke the record after signing 21 new players, many of whom barely saw action on the pitch.
The most recent transfer window has been quieter, with the list of departures heavily outweighing the list of incoming players as manager Steve Cooper looks to create some stability.
TL;DR: A questionable owner gives Nottingham Forest a villain vibe. Choose them if you fall on the chaotic evil side of the spectrum.
Players to Watch: Morgan Gibbs-White, Brennan Johnson, Danilo, Anthony Elanga, Neco Williams
Bournemouth
Bournemouth is another fun club that has somehow become a part of the Premier League fabric. A small club in all regards, its home ground Vitality Stadium holds just over 11,000. However, Bournemouth have recently been purchased by an American group, with Michael B. Jordan listed as one of the part owners (Wrexham, eat your heart out). This new investment led the Cherries to a surprising finish in the league table, as many thought they were the odds-on favorite to be relegated in 2022-23.
Bournemouth is another club you could expect to fight to stay in the Premier League each season, and while this might stress out some fans, others enjoy the rush. It's pretty much the opposite of what Everton fans go through each year.
TL;DR: A small club that punches above its weight (apologies for the Michael B. Jordan/Creed wordplay). It provides a few moments of magic every season and fits into the football hipster category of fandom.
Player to Watch: Dango Outtara, Marcus Tavernier, Justin Kluivert
West Ham United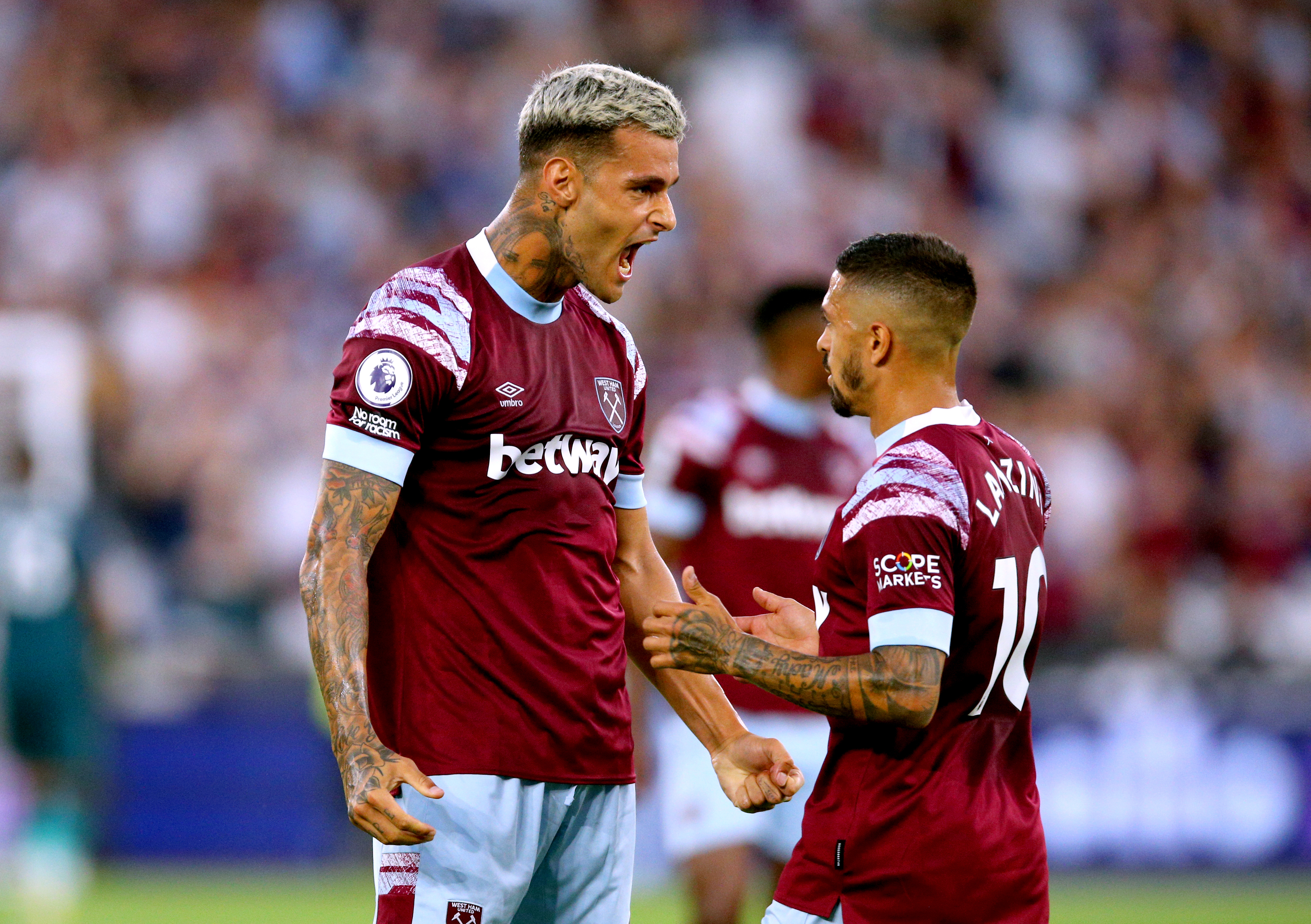 West Ham is the first of the "big boys" on this list of Premier League clubs. Not first as in the winner, but the first that we have discussed. They play at the Olympic Stadium in London, have some big-name players, won the Europa Conference League, and have historically been a place that brings excellent midfielders through their academy (Declan Rice and Frank Lampard are two examples).
In terms of on-field performance, they have always been inconsistent, and that looks like it will continue with the departure of Rice to crosstown rivals Arsenal. Off the field, they aren't necessarily cashing in on the fashionable London locals, as their kits and off-field collections have rarely caught the eye of the fashion heads that follow PL football.
Unfortunately for the Hammers, they haven't brought in many players to up the vibes, and even worse, sold one of their players who brought flair on and off the pitch. With the recent sale of Gianluca Scamacca, they seem to have chosen to cut their losses on a big transfer after only a single year. But optimistic Hammers fans will say, "At least we still have Lucas Paquetá."
TL;DR: Big stadium, big fanbase within London, mediocre recruiting and scouting.
Players to Watch: Michail Antonio, Jarrod Bowen, Lucas Paquetá
Wolverhampton Wanderers
Wolves moved up to the Premier League in 2018 with one of the best newly-promoted rosters of all time, as they had partial ownership by Portuguese super-agent Jorge Mendes. This partial ownership brought players of Champions League quality to Molineux Stadium while they were trying to escape the Championship.
And while that era was great for the club, it seems like it is going through a rebuild and selling off many of its talents to help balance the books. Gone are the likes of Raul Jimenez, Ruben Neves, and Nathan Collins, while the only big deal so far this summer was making Matheus Cunha's loan to the club permanent.
TL;DR: Interesting connections to a Portuguese super-agent, so there are potential wunderkinds signing with the team for a few seasons before moving on to bigger clubs.
Players to Watch: Matheus Nunes, Max Kilman, Sasa Kalajdzic, Matheus Cunha
Chelsea
Chelsea have been one of the most successful Premier League clubs in the past two decades, with legends like John Terry, Didier Drogba, and Eden Hazard all donning a Blues kit in that span. However, the club is coming off one of its most embarrassing seasons, spending large chunks of the 2022-23 year at risk of relegation. New owner Todd Boehly basically played Career Mode and bought every player who had a good highlight reel on YouTube.
Many of the lavish player purchases seemed to lack clear direction for the club, and many from the outside questioned who was making the footballing decisions. Throw in coaching turnover (because of a petulant Boehly), and Chelsea were the laughingstock of the Premier League. Fast forward through summer, and things are looking slightly brighter in London for the Blues. They have brought in Mauricio Pochettino, sold many of their aging, overpaid stars to Saudi Arabia, all while Boehly seems to have taken a step back to allow football people to make footballing decisions.
If you are looking to "buy low, sell high" on a team, now might be the only time to do that with Chelsea, as their ownership group has deep pockets that they are clearly happy to use. You can also expect that they will push hard to make Chelsea a fashionable club to help with their commercial viability in the long term.
TL;DR: A sleeping giant. If you want to avoid the bandwagon fan moniker but still support a big team, Chelsea is the club for you. The only downside, the owner gives off Ted Lasso vibes in the worst way imaginable.
Players to Watch: Christopher Nkunku, Reece James, Mykhaylo Mudryk, Enzo Fernández
Crystal Palace
Crystal Palace is one of those teams that always seems to have a mid-season crisis where they can't seem to score a goal or earn points, yet they somehow stay in the league year after year. In terms of squad makeup, they have arguably the waviest roster in the whole league, and the club even partnered with Footballer Fits to highlight its sartorial prowess.
On the pitch, Crystal Palace also have tended to recruit tekky players in their attacking positions. While Wilfried Zaha has moved on, players like Eberechi Eze and Michael Olise are carrying the torch forward as they terrorize opposing defenders with some of the sauciest moves the PL sees on a weekly basis.
However, where Crystal Palace recruits lots of young talent, they have Roy Hodgson as their manager. And while he has had an excellent career, it creates some confusion as to the direction the team is heading. Are Crystal Palace trying to play an old-school style? Or do they want to evolve and move on to bigger things?
TL;DR: A fashion-forward club with some of the waviest young ballers in English football. But they have an old-school manager who might hold these players back from expressing themselves on the pitch. Proceed with caution when choosing to support them.
Players to Watch: Eberechi Eze, Michael Olise, Marc Guehi, Chris Richards
Part two of our vibes-based preview, featuring the top half of the EPL table, drops tomorrow.