MLS All-Star hit Los Angeles with three days of events, activations, and of course, the actual match between the best players from MLS and Liga MX. We were on the scene before and during the 2021 MLS All-Star Game, capturing fans' voice on topics like the growing United States-Mexico rivalry and who had the best kits on the pitch. 
Fans were out in full force at the 2021 MLS All-Star Game in Los Angeles. Everyone enjoyed breathing the fresh air after being in quarantine for more than a year. Spirits were high as it's the first time the best of the MLS faced the best of Liga MX. The new format made for a more competitive All-Star Game than in previous years, and it added more fuel to the already intense soccer rivalry between the United States and Mexico that was on full display earlier this summer when the two nations faced each other in the Gold Cup and Nations League finals.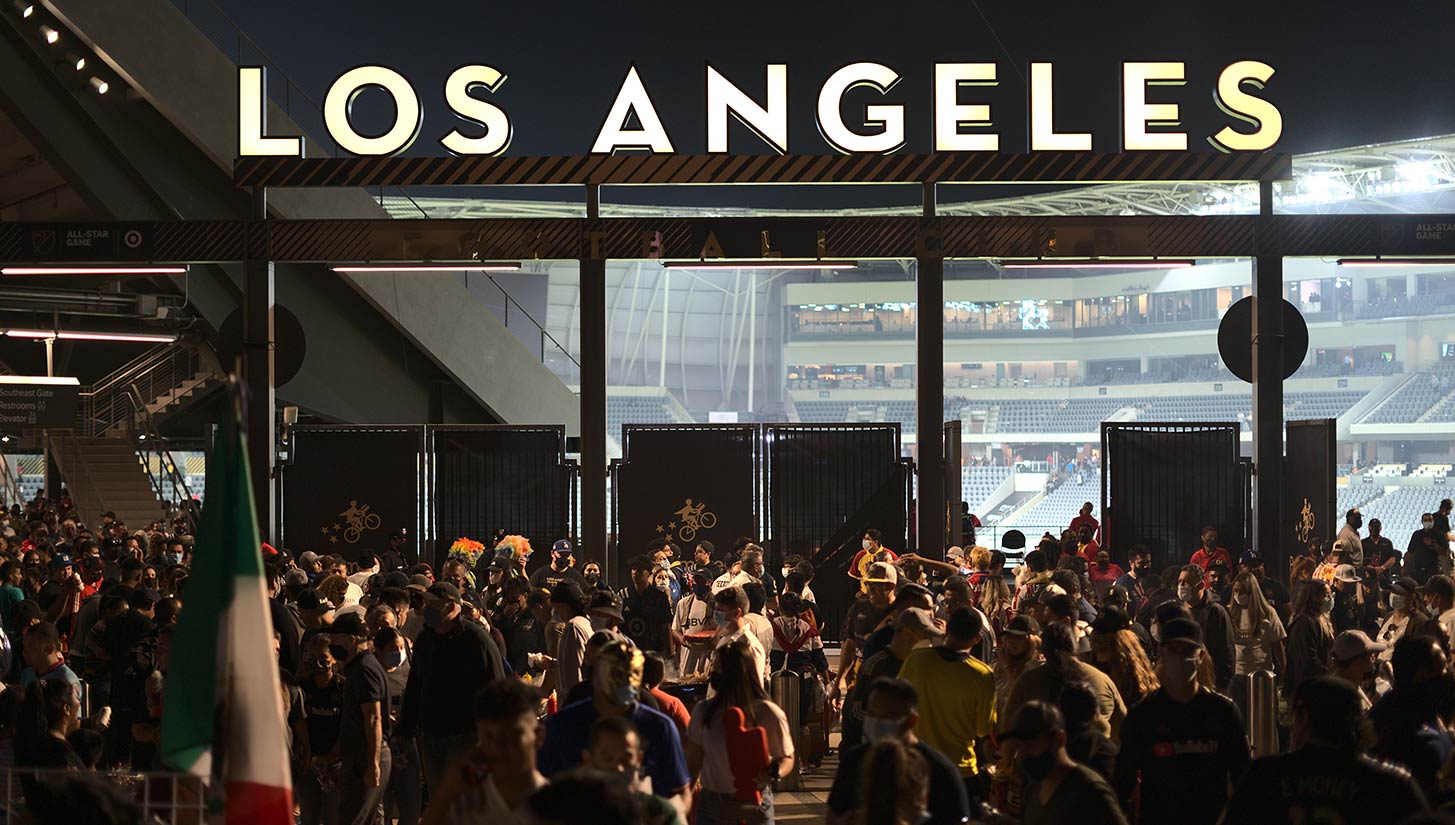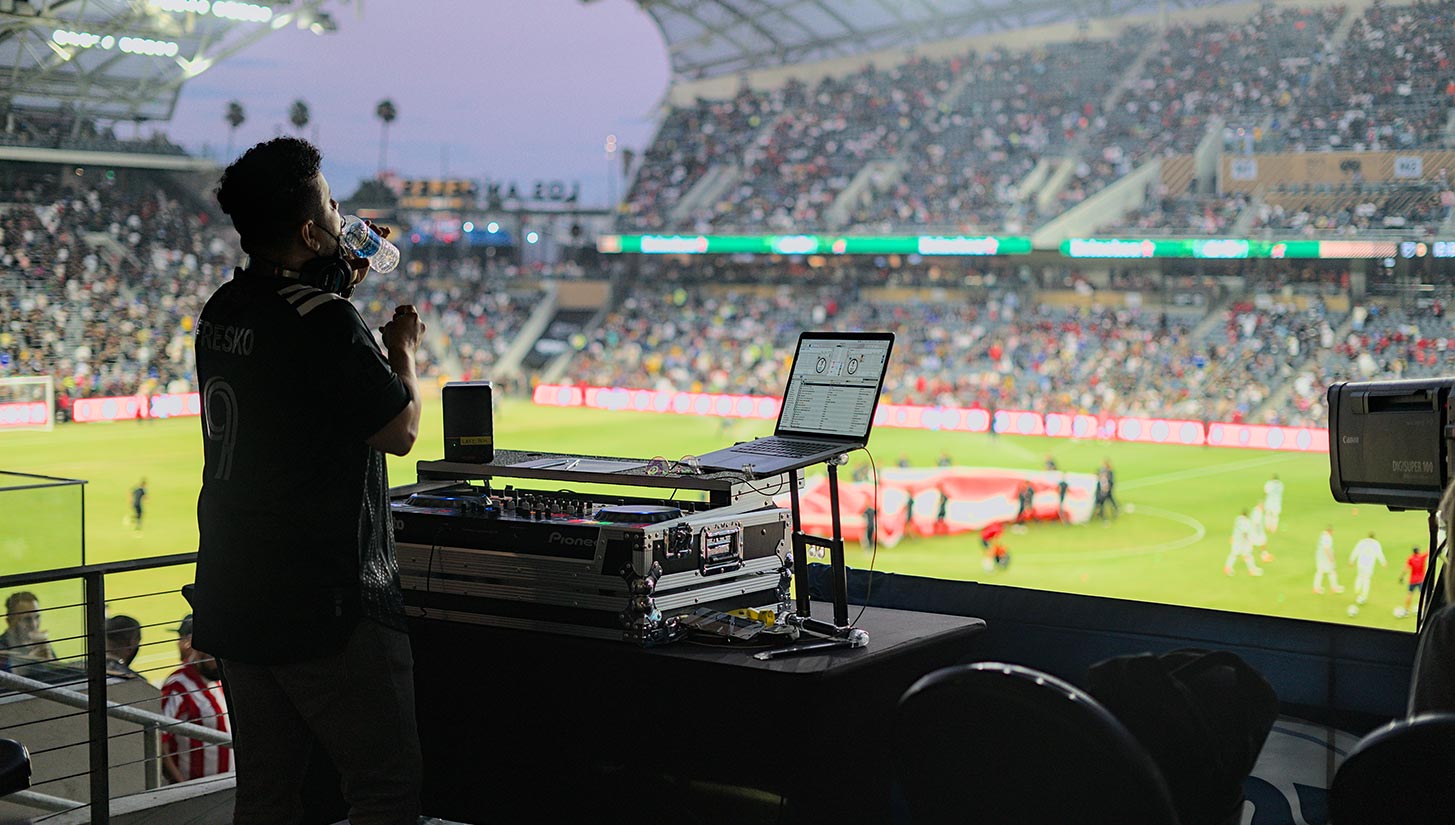 At the MLS All-Star Game, some fans had clear allegiances, while others had a hard time picking sides. Despite stars like LA Galaxy's Chicharito and LAFC's Carlos Vela not playing in the matchup, there were plenty of other players the fans were excited to see.
And their expectations for a good game were fulfilled. The match was a thriller that MLS won in penalty kicks with FC Dallas' Ricardo Pepi sealing the deal as rumors swirled about him committing to the United States national team. Despite Liga MX scoring first and some acrobatic saves, it was MLS' night to shine.
We spoke with some fans who attended the pre-game festivities and the match about their thoughts on both teams, where their loyalties lie, and who had the best kits.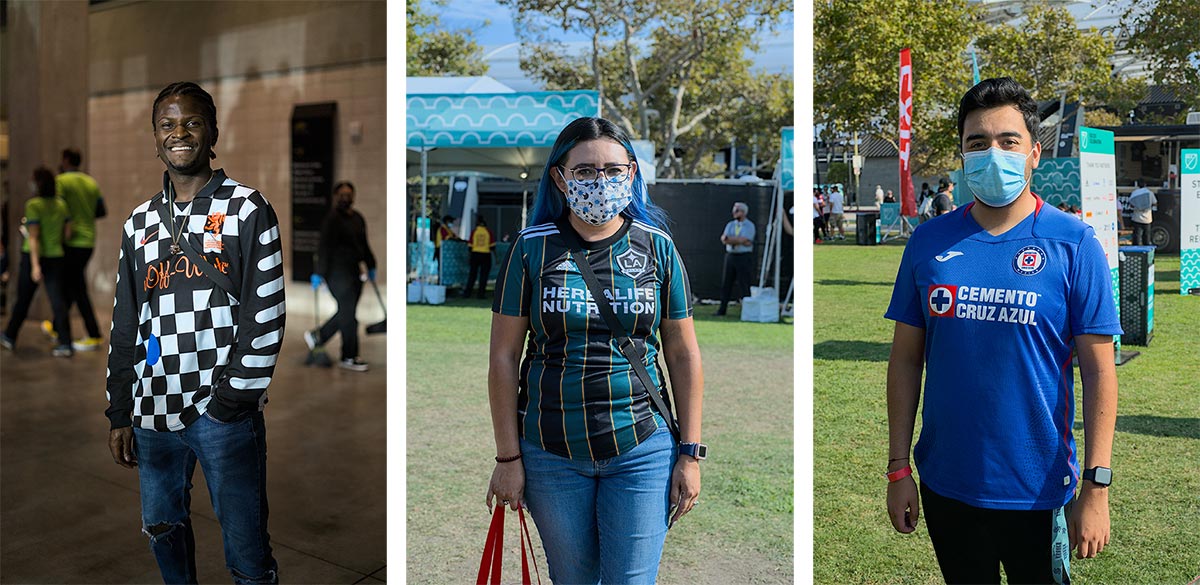 Urban Pitch: What's been the highlight of the festivities so far, and who are you rooting for today? 
Shane Malcolm: The installations and activations are pretty cool. Heineken's doing some really cool stuff. Definitely saw [Urban Pitch resident pro freestyler] Caitlyn Schrepfer earlier. There's a lot of cool people. I feel like all of America's pop culture soccer people are here and that's super cool. This is something that I hope continues to develop as we go, just because the NBA has their All-Star weekend, NFL has their Pro Bowl. I think this is just MLS' time to put on. I think the event so far has been amazing. Even from the Skills Challenge yesterday.
As for who I'm rooting for, I'm honestly just here for the festivities. If I'm being totally honest, I want the MLS All-Stars to show out just to bring a little bit more excitement and to improve the league more. The better they do here, it's a message to the rest of North America that football lives in America as well.
Hilma Gonzalez: It's pretty cool because it's a good environment right now, 'cause we've been locked up. So being able to be out and do little stuff, my son is over there playing games. He loves soccer, so that's pretty cool. I'm rooting for MLS.
Jaime Zaragoza: I really enjoyed the Skills Challenge. I didn't get a chance to come to that, so for me the highlight has been just being here and seeing all the fans of a bunch of different teams being able to come together to enjoy the game. And I'm rooting for Liga MX. I'm a little biased just because that's what I grew up watching. I'm a big LAFC fan, so I come to games all the time, but I gotta choose Cruz Azul over all of that.
Bryan Rice: Marc, Steven, and I were just cruising around LA on scooters, so we did that. We just got here maybe 25 minutes ago or something. We flew in last night, we're leaving early tomorrow morning, so quick in and out.
Steven Garcia: We're rooting for MLS and all six Sounders.
Isenia Salcedo: The food and the free stuff. We're doing bacon burgers today. They're really good. It's worth the $25 that they charged for it. I'm rooting for Liga MX. My favorite club is Chivas.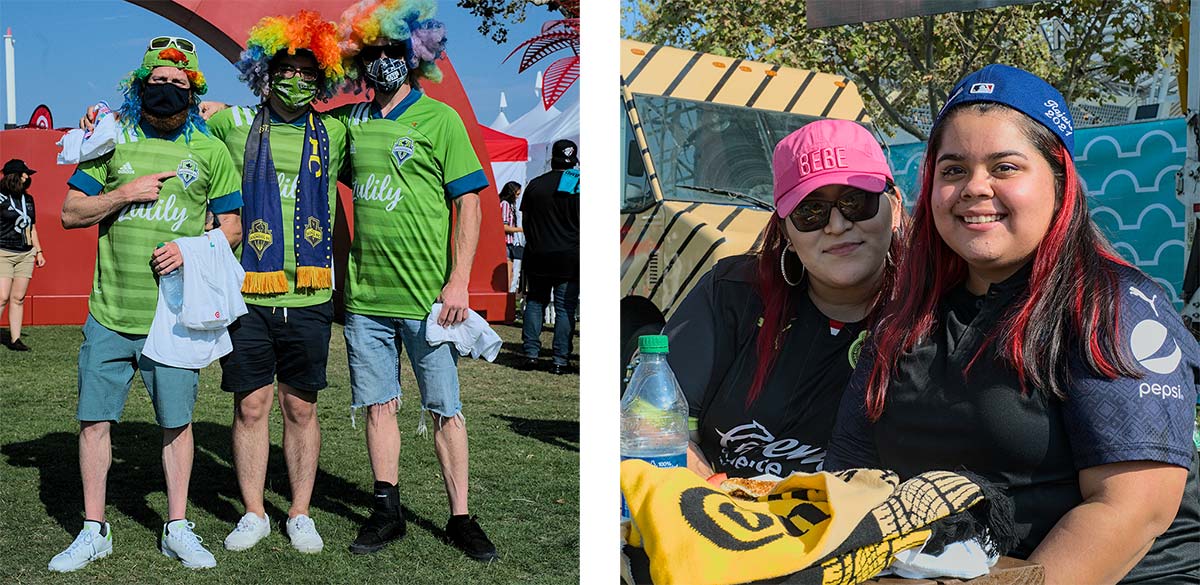 What is your observation on the growing United States-Mexico rivalry on the national team stage, and do you see it spilling over into MLS vs. Liga MX?
Shane: That rivalry is really interesting and even from watching the Gold Cup final, maybe a lot of these players still feel a little unsettled about the result. But it's just something that's going to continue to happen. We're neighbors. Who is the king of North American football? Who is the king of CONCACAF essentially? Even though Rodolfo Pizarro is playing for the MLS team, it's interesting to even see how he's playing against his countrymen.
Jaime: It's been really intense these past couple of years, I just hope that that can keep growing. You know as the U.S. national team and the Mexico national team and both leagues continue to grow, I just hope that we can see that on the pitch.
Bryan: Well, I'm just excited to see where it's at right now and seeing the rivalry going back and forth and being competitive. So tonight almost feels like a U.S.-Mexico match in a sense. But just that rivalry, how good it's gotten throughout time.
Marc Rice: How much better MLS has gotten too.
Isenia: Everything, the feud. I think it's just the feud between it. So it's going to be fun. It's their first soccer game so we're here for them to enjoy it. It's an All-Star, so of course it's going to be good.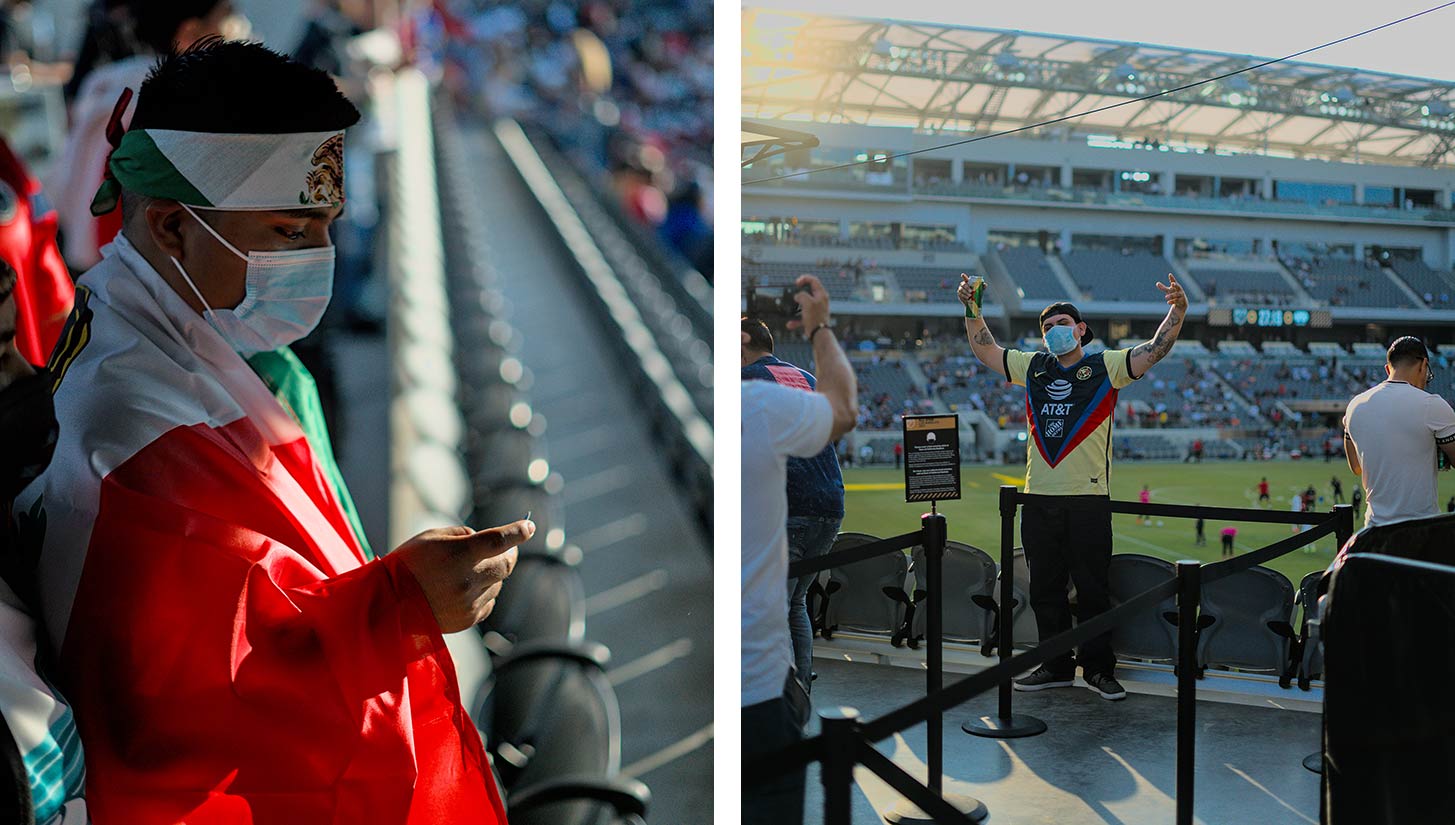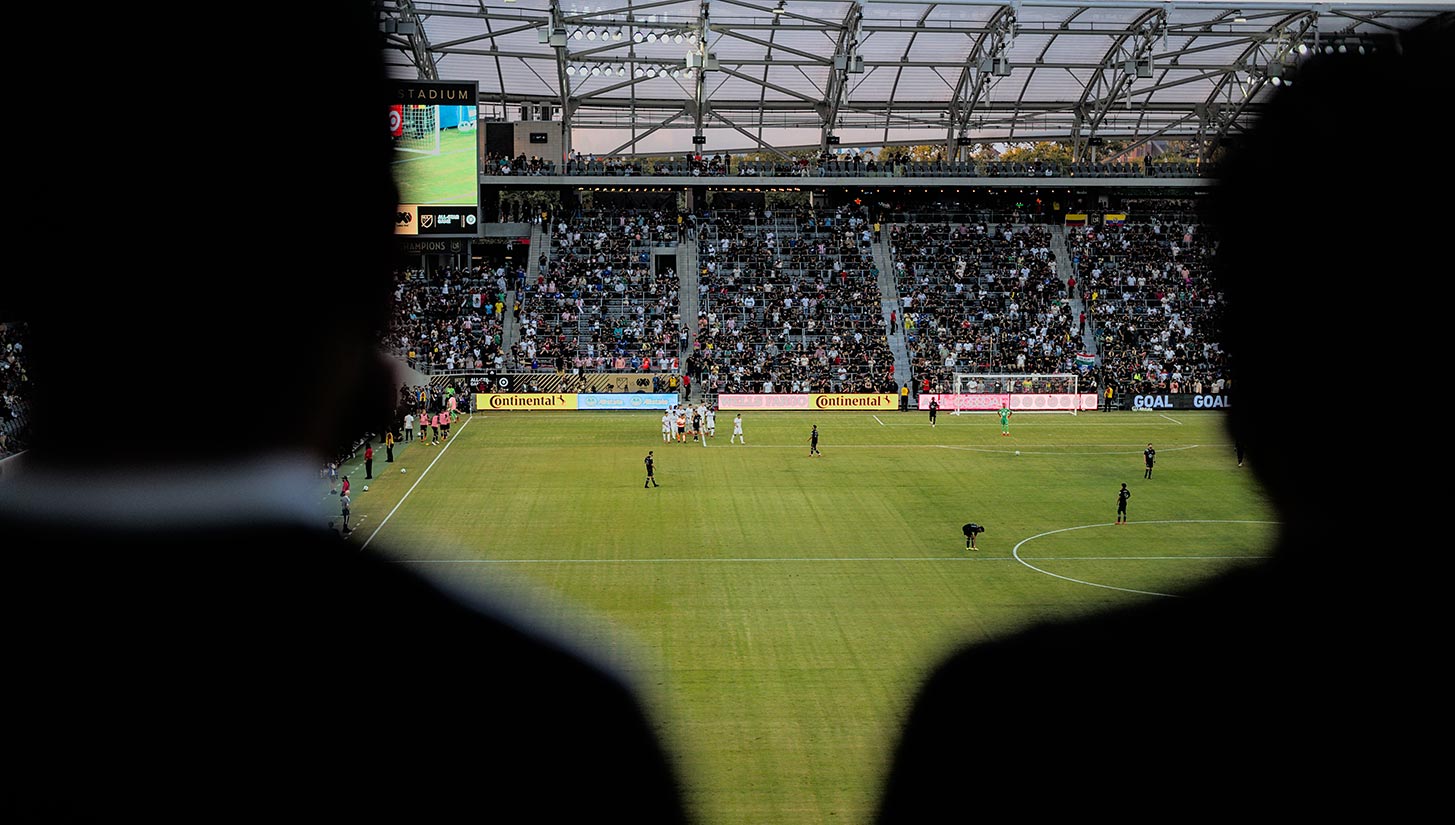 Who are some of your favorite players you'll have your eyes on tonight?
Shane: Oooh, none of my favorite players are on the All-Star team, but if you really ask me, my favorite player here right now is probably Andre Blake. Sensational keeper as you saw that one-on-one he saved, ridiculous. Not a lot of goalies are really reading that. He's exceptional.
Hilma: Julian Araujo and Sebastian Lletget, of course.
Jaime: My favorite player is Jonathan Rodriguez from Cruz Azul. All the Cruz Azul players here today. There's six of them. As far as MLS, I really like Raúl Ruidíaz. I used to live in Seattle, so I'd go see the Sounders games all the time. Lucas Zelarayán's really good too. I really like Ricardo Pepi too.
Bryan, Steven and Marc as a group: Raùl Ruidíaz, Yeimar Gómez Andrade, Nouhou Tolo, Cristian Roldan, Alex Roldan, and Lucas Zelarayán.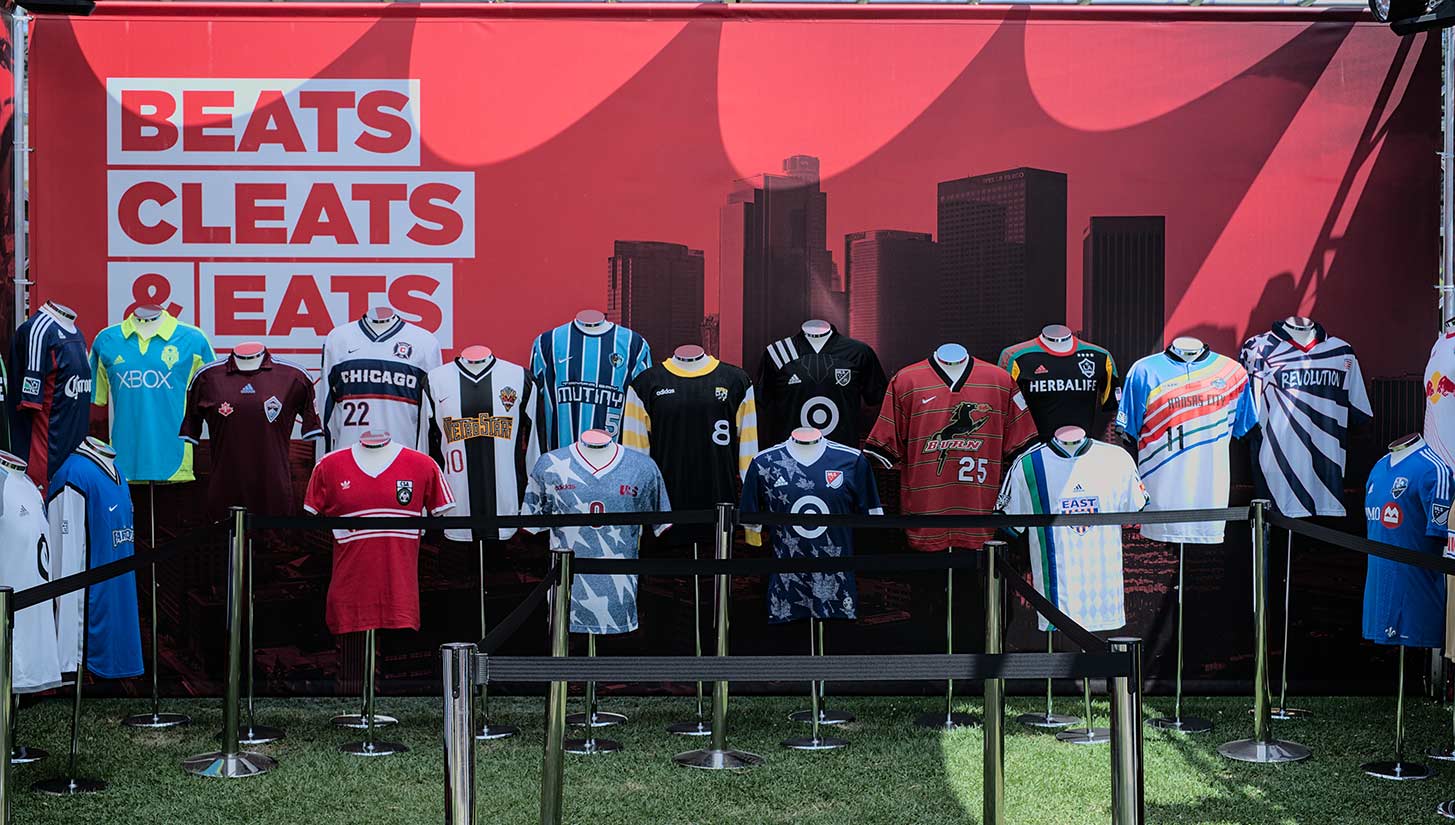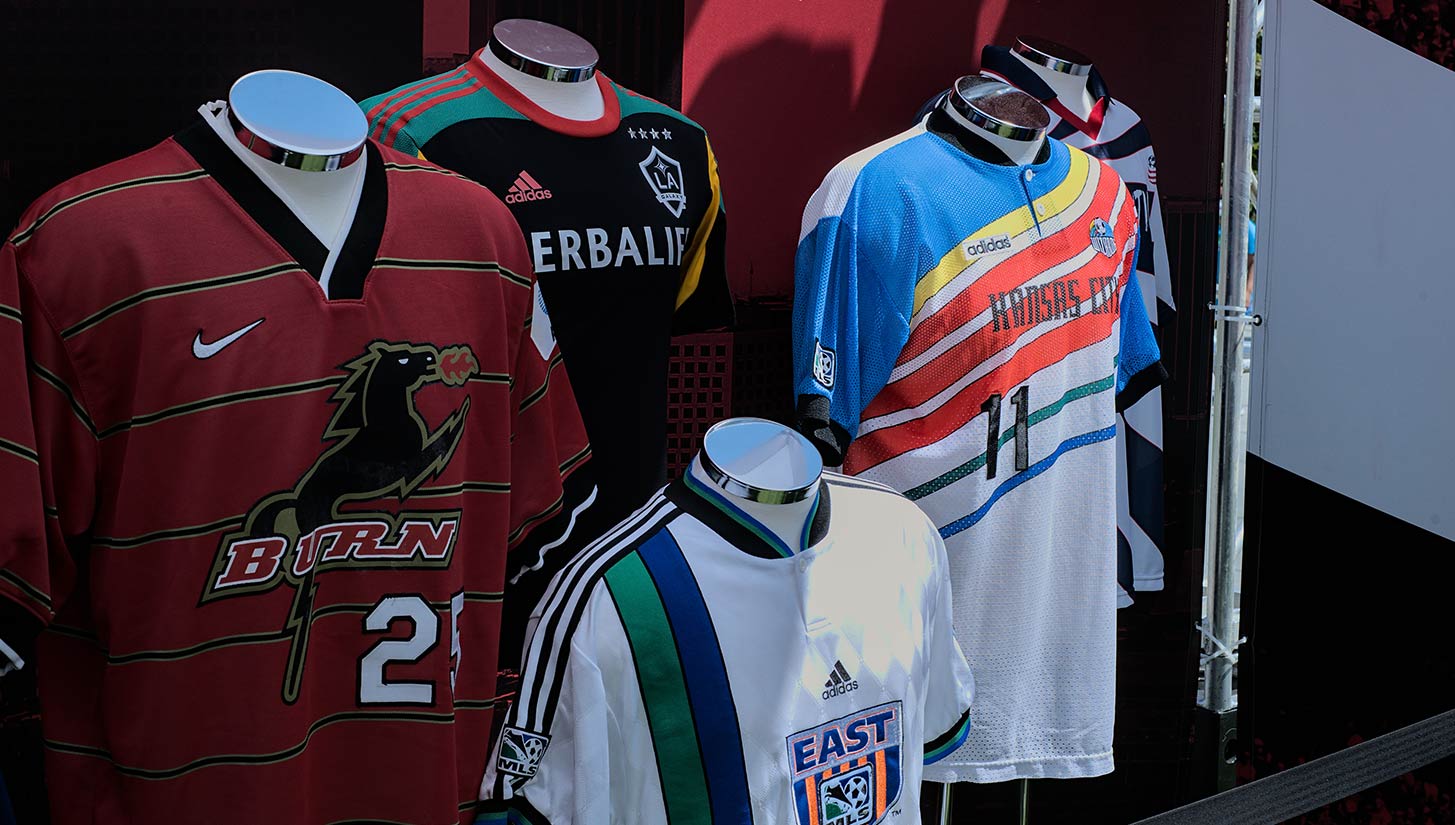 Who has the better kits, MLS or Liga MX?
Shane: I like the simplicity of the black MLS kits.
Hilma: I like a little bit of both because they're simple and unique. The MLS one stands out because of the three stripes and then the Liga MX one because of the colors of Mexico, yet it's simple.
Jaime: I like the Liga MX jerseys, they're clean. The white and green and red highlights. I think the MLS jerseys are a little simple. It's kind of an LAFC jersey with an MLS logo on it. I think it's a little boring, I like the Liga MX one a little more.
Bryan: MLS
Marc: Yeah, MLS.
Isenia: Liga MX.
Photography by Kyle Scoble for Urban Pitch. 
Quotes edited for clarity and brevity.