While his status as rap's GOAT may remain untarnished, Jay-Z's legacy as a social rights activist has been put into question after his partnership announcement with the NFL. If there's one sports league that's in need of Hov's help, however, it's MLS. We present why a Jay-Z-MLS link up could be more beneficial for both the league and the rapper-turned-billionaire. 
Jay-Z was, well, Jay-Z again when he met with NFL Commissioner Roger Goodell in August to formalize a partnership with Roc Nation and the professional football league. The partnership gives Roc Nation the platform to produce NFL-affiliated events that promote diversity and inclusion. Among those events is the infamous Super Bowl halftime show, which garners over 100 million pairs of eyes each year. Jigga will also help the NFL with more social justice initiatives and many are even speculating that he will very soon become part-owner of a team.
There is some controversy over Hov working with the Good Ole Boys club, especially considering former San Francisco 49ers quarterback Colin Kaepernick has been more or less blackballed from the league since 2016 after kneeling during the national anthem. Kaepernick said he was acting in protest over violence against black people in America, including police brutality.
While many were confident that Jay-Z's business acumen would lead to positive change from inside the league itself, the initiative's first announcement — essentially revealing a merchandise line in addition to songs and concerts from Meek Mill, Rapsody, and *checks notes* Meghan Trainor — was a bit underwhelming.
The NFL has faced scrutiny over the years for its treatment of players and lack of diversity at the administrative level. For Jay-Z, who is passionate about social justice and has advocated for athletes through his Roc Nation Sports company, partnering with the NFL might not make the most sense right now.
Not that soccer doesn't have its fair share of problems too, but perhaps Hov would want to consider investing in a league that isn't quite as publicly tainted. Here is our list of seven reasons why Jay-Z's next move should involve an MLS side instead of an NFL team.
Getting Ahead of the Curve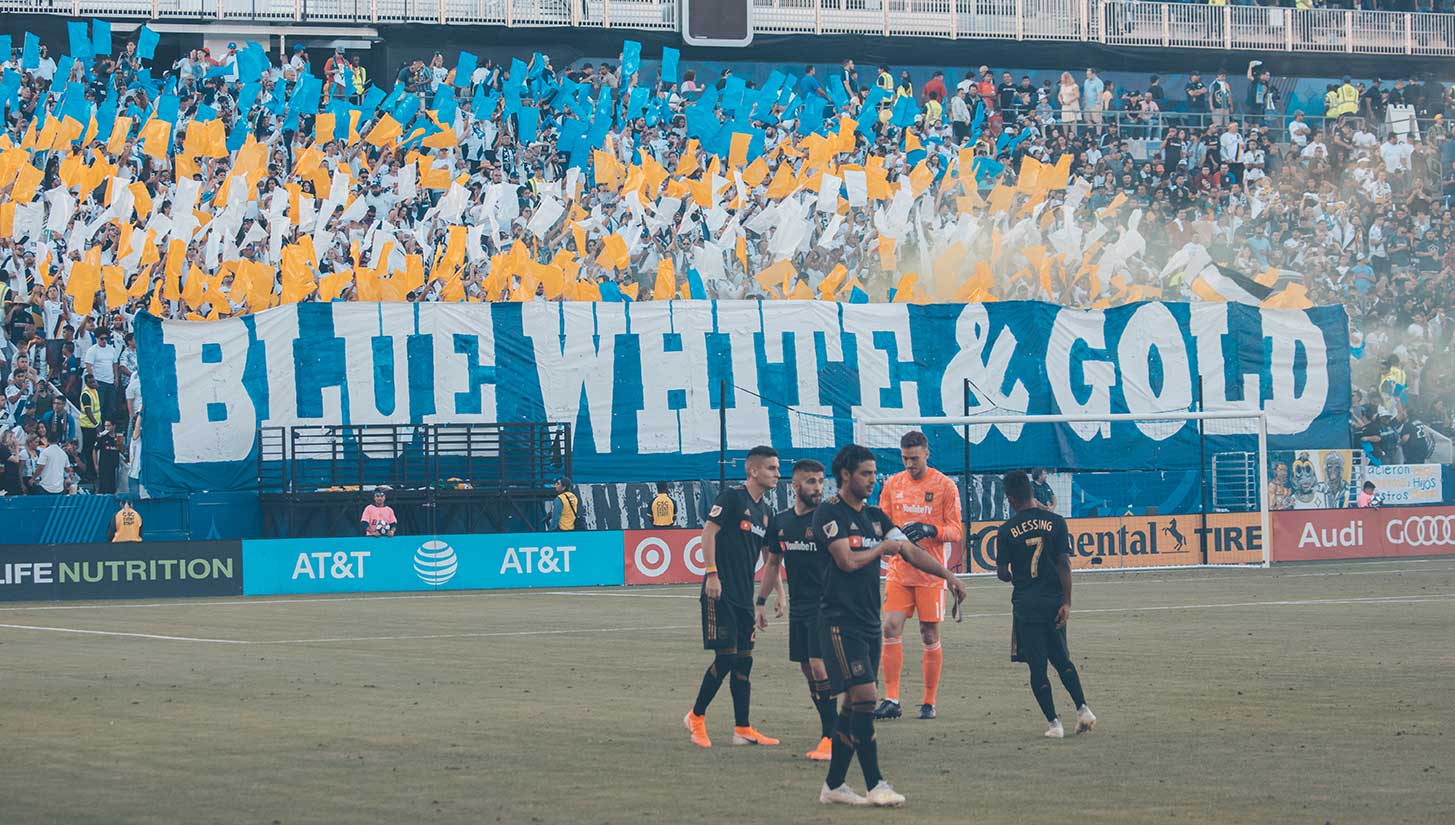 It appears that soccer is the fastest growing sport in America. In a recent Gallup poll asking Americans which sport was their favorite, soccer was the only sport to have gained an increase of followers since the last poll. Of those asked, only seven percent actually named the beautiful game as their all-time favorite, but soccer had higher rankings among the younger generation and those who identified as liberal. So the numbers should continue to increase.
Jay-Z has always been ahead of the curve, especially when it comes to business. You don't get a $1 billion net worth without zagging while they zig. With that in mind, he should seriously look at how soccer is permeating culture. The U.S. women's national team recently gave the sport a big boost with their second straight World Cup victory. Their jersey is now Nike's highest-selling kit ever. This gives fierce competition to top jerseys from the 2018 NFL season, including stars Tom Brady and Khalil Mack. Hov should know the importance of this granted that he was a key factor in helping jerseys make the jump to mainstream fashion.
A forward-thinking partnership with MLS would have Jigga staying true to form. He's been a pioneer in the music scene, founding Roc-A-Fella Records in the 1990s and Roc Nation in the 2000s. He launched streaming service TIDAL in 2015 as a power play to give artists more ownership of their music. In addition, he started his own sports management agency, Roc Nation Sports, representing blue chip athletes around the world including footballers Kevin De Bruyne and Romelu Lukaku. It would make sense for MLS to be next.
MLS Is Expanding — While the NFL Is Not
MLS recently announced it is expanding to 30 teams, naming St. Louis the newest hometown of a yet-to-be-named squad. This is on top of the highly-anticipated Inter Miami, Nashville, and Austin set to debut within the next three years.
The NFL, on the other hand, hasn't had an expansion team since 2002. The expansion teams before them were initiated nearly a decade earlier in 1995. The NFL clearly isn't on pace to add any new, exciting teams to its community and with many owners having years of legacy that's passed down between generations, it doesn't seem like there's a lot of room for a newcomer to make much impact.
In terms of opportunity and price, the chances of Jay becoming an owner of a franchise are much higher in MLS versus the NFL.
Chance To Ignite the Hudson River Derby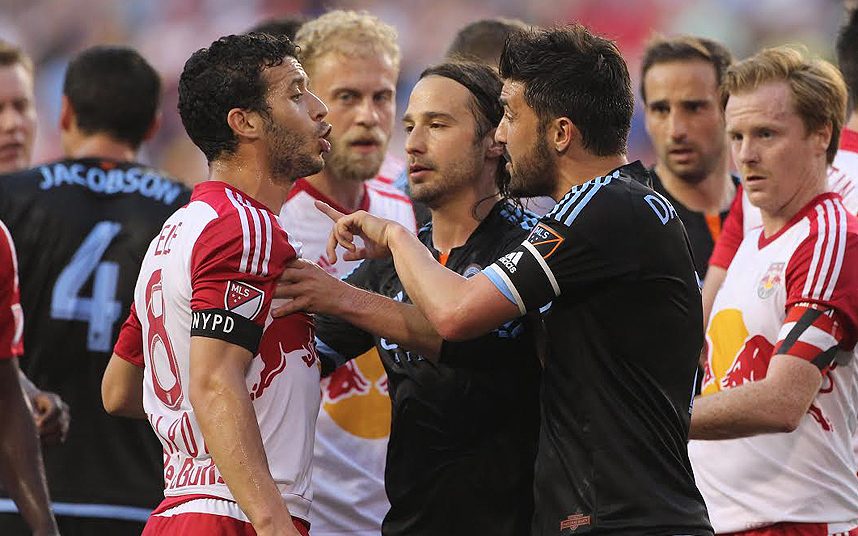 Another intriguing point to consider is how Jay-Z could inject new life into the Hudson River Derby between the New York Red Bulls and New York City FC. The rivalry has had its moments, and regularly sells out Red Bull Arena and Yankee Stadium, but compared to other derbies like El Trafico or the Cascadia Cup, there is definitely room to grow. Similar to how Jay-Z infused some swagger into the New Jersey Nets by moving them to Brooklyn and giving them some fresh rebranding, he could invest in a New York soccer team and turn up the heat on the other teams in the area.
Opportunity To Be a Social Justice Leader In MLS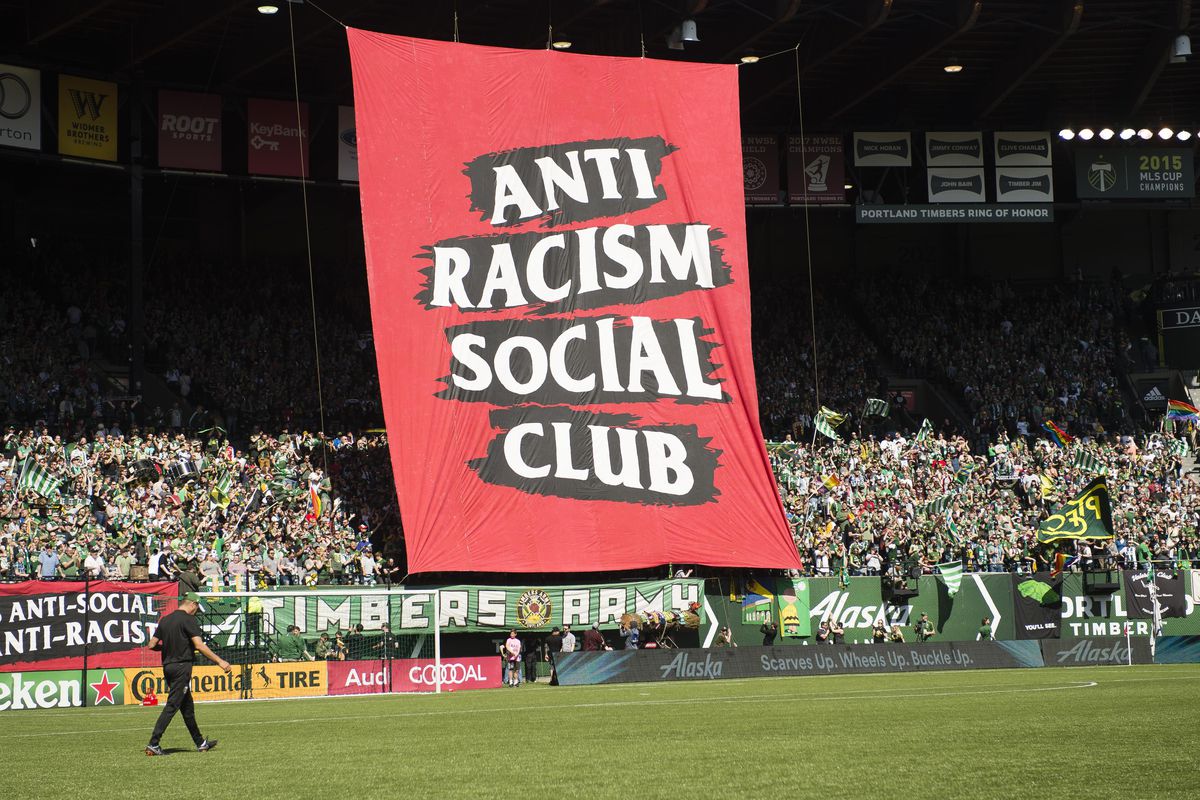 We mentioned that soccer wasn't without its own issues, and MLS is no exception. Recently, the league announced that it is banning political displays at its matches. While the ruling had good intentions, it upset fans who use signs or banners as means of personal expression or to bring awareness to an issue. MLS did attempt to make a clear difference between signs that support humans rights issues (allowed) versus co-signing a political agenda (banned), but the waters are still muddy.
Here's a perfect door for Jay-Z to step in and offer his leadership as an advocate for social justice beyond politics. His track record shows he's about more than just talk. He produced a docuseries on Kalief Browder, a young black man who committed suicide after being detained in inhumane conditions at the notorious Rikers Island jail for a crime he didn't commit. Hov also helped hire a lawyer for 21 Savage after the Atlanta rapper was detained and threatened to be deported back to his birthplace of the United Kingdom. MLS would be a perfect platform for the mogul to continue raising awareness for these human rights issues and helping ease tensions about politics in the league.
Legitimizing MLS In America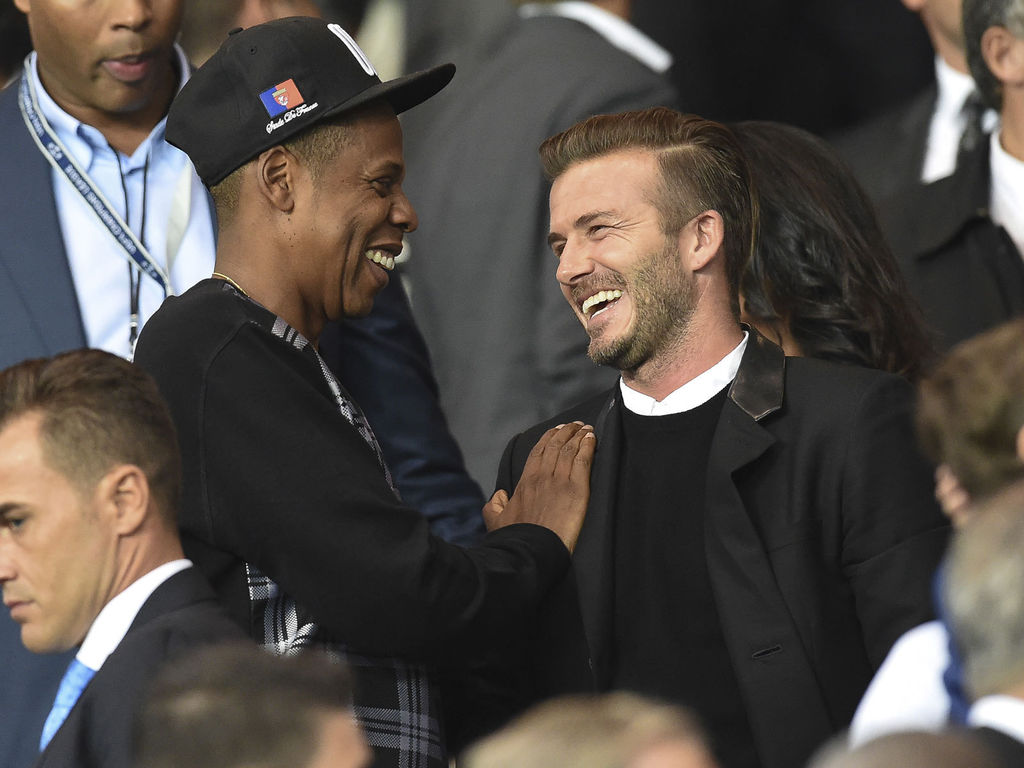 By investing in MLS, Jay-Z would contribute to the improvement of soccer in America. It's no secret that the best of the best need to prove themselves overseas to truly make their mark in the sport. But by having a mogul like Hov as an influential figure in MLS, it could provide incentive for players to join or remain in the league.
Recruiting top talent to MLS would increase its quality and legitimacy, and while the young American players might not immediately get the development and experience that they would abroad, in a few years with a shored up league they would. Plus, Jay-Z is a known recruiter, once getting NBA stars LeBron James, Tracy McGrady, and Lamar Odom to play on his street ball team for the infamous "blackout" Rucker Park tournament that never happened. Perhaps he could lure some international talent stateside as well, ridding MLS of its retirement home stigma.
Opening the Door For Rapper Competition on the Pitch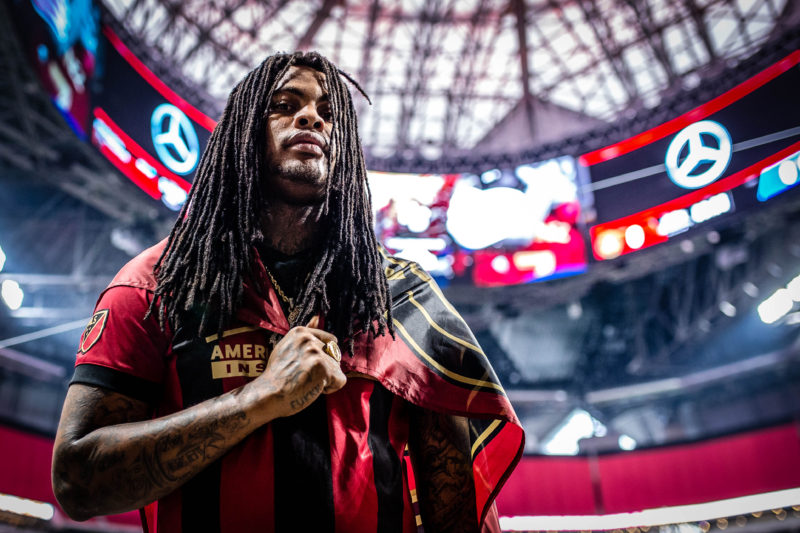 Rap is a competitive sport and it's one Jay-Z has done very well in. While the NFL is basically void of real influence from rappers (unless you count drama between Future and Russell Wilson), the beautiful game has caught rap's attention so much that Gucci Mane promised he was going to own a team. Even though it was most likely trolling, the word is still out there. And since Waka Flocka Flame is retiring from rap, the Atlanta United ambassador is in perfect position to make an impact on MLS in his own way. With all the potential in the air, Hov is the right person to make something actually happen.
There Would Be An Epic Jay-Z Tifo
We all know Jay-Z loves being Jay-Z. His larger-than-life persona as a rapper gave him the ability to truly become a business, man. He's captivated fans for more than two decades, luring them in with a life of luxury complete with gold chains, Cuban cigars and lots of yachts.
Hov frequents the sidelines at NBA games, furthering his legacy as an omnipresent pop culture icon. From fashion to business, there is really no arena he hasn't touched with his influence. His involvement with MLS would only continue his journey as a mogul. The perfect tribute to Hov would be an enormous tifo in his home stadium.