For their Cascadia derby match against the Seattle Sounders, we met up with members of the Vancouver Whitecaps' Southsiders, a 2,500-strong supporters' group that has been loudly rooting on their squad for two decades. From the pregame holdup at the border to the postgame retail therapy to ease the pain of a loss, we get an inside look at what it's like to be a member of this tight-knit, inclusive group of ravenous fans. 
I've been to this bar plenty of times — most soccer fans in Seattle have — except normally it's packed and it's green. Today, however, it's hosting the Southsiders, the largest supporters' group of the Vancouver Whitecaps.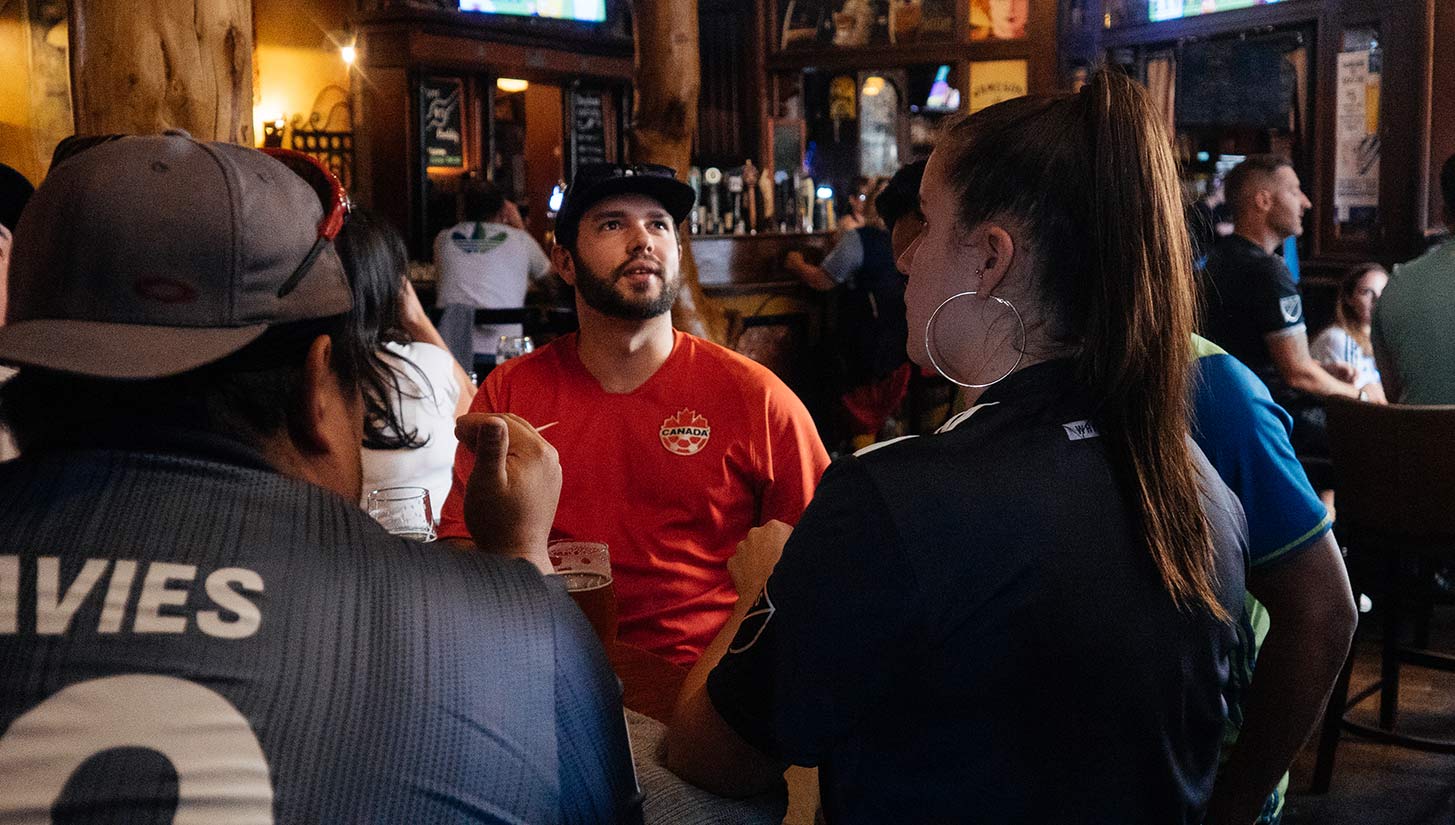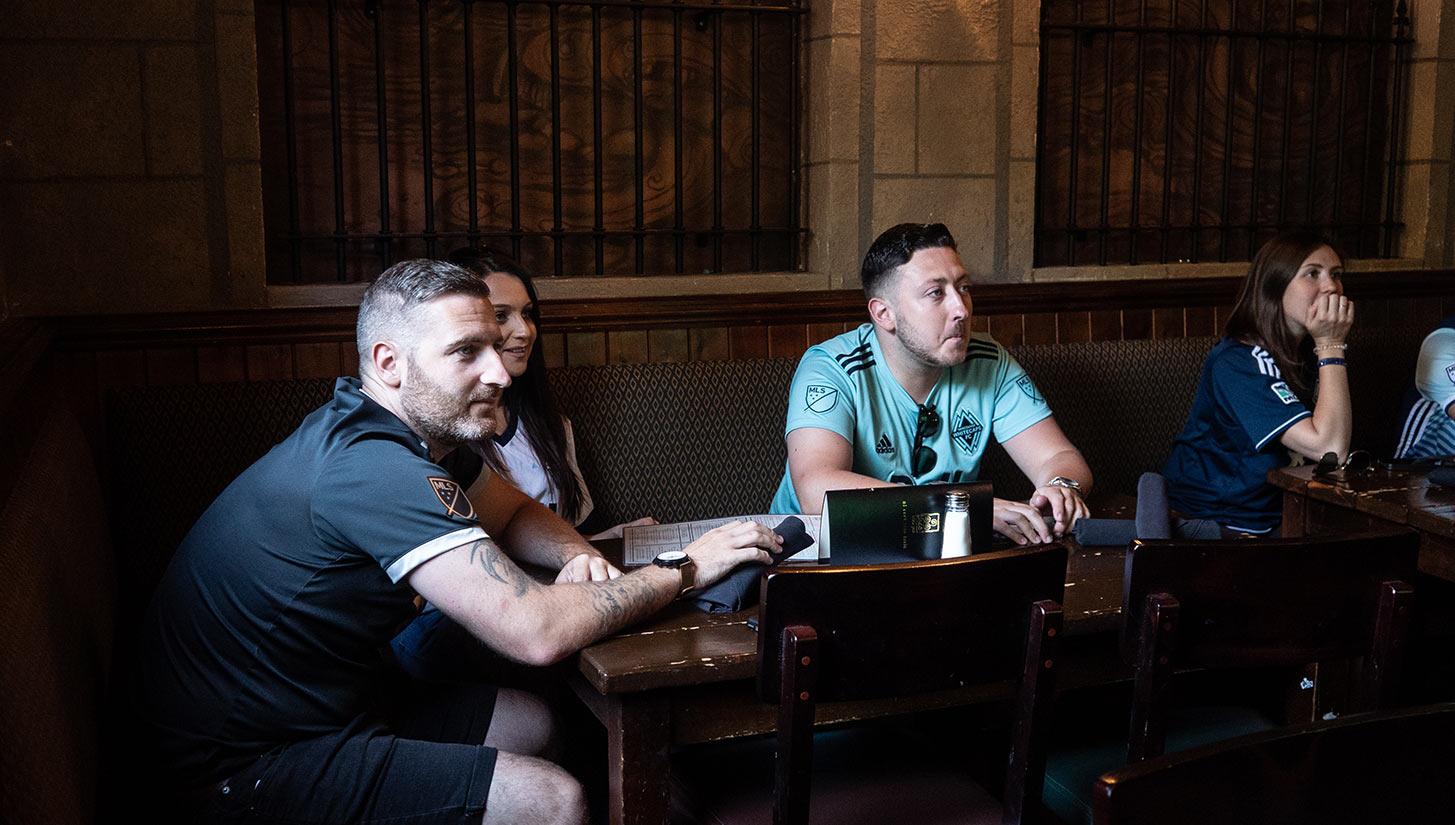 Correction, it should be hosting the Southsiders, but due to an additional three hours at the Canada-United States border this morning, mostly everyone is going straight into the stadium once the busses arrive in Seattle instead of here to watch Canada play Haiti in the quarterfinals of the Gold Cup.
The people that do show up are excited. It's summer time and it's a Cascadia match. The Cascadia rivalry is a special thing, spanning three leagues (NASL, followed by USL-PRO and now MLS), countless stadiums, and generations of fans. To have such a long, rich history for a sport that is still not quite mainstream creates a special energy at the games. Regardless of how a season goes, wins against rivals are essential and today is no different.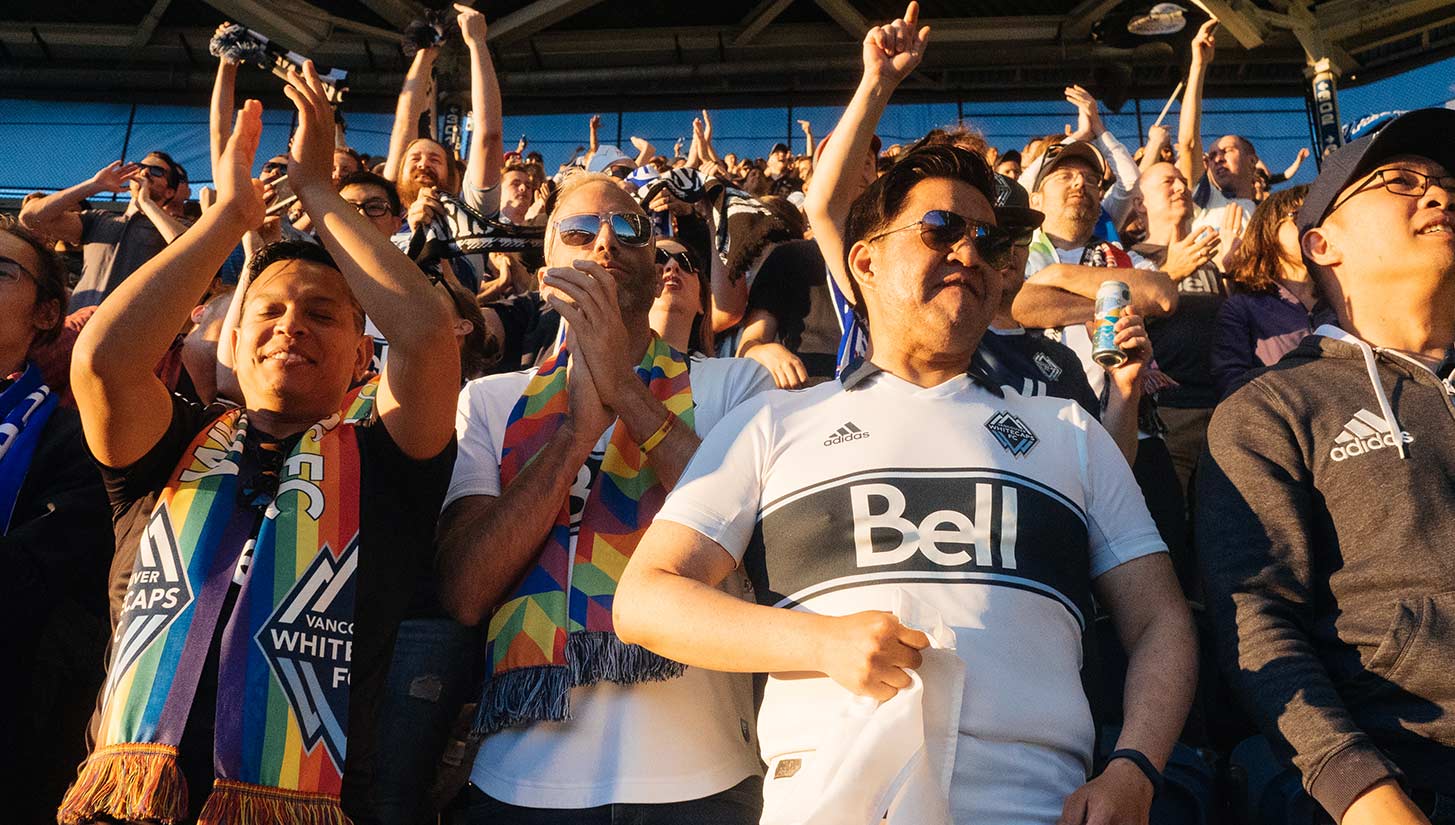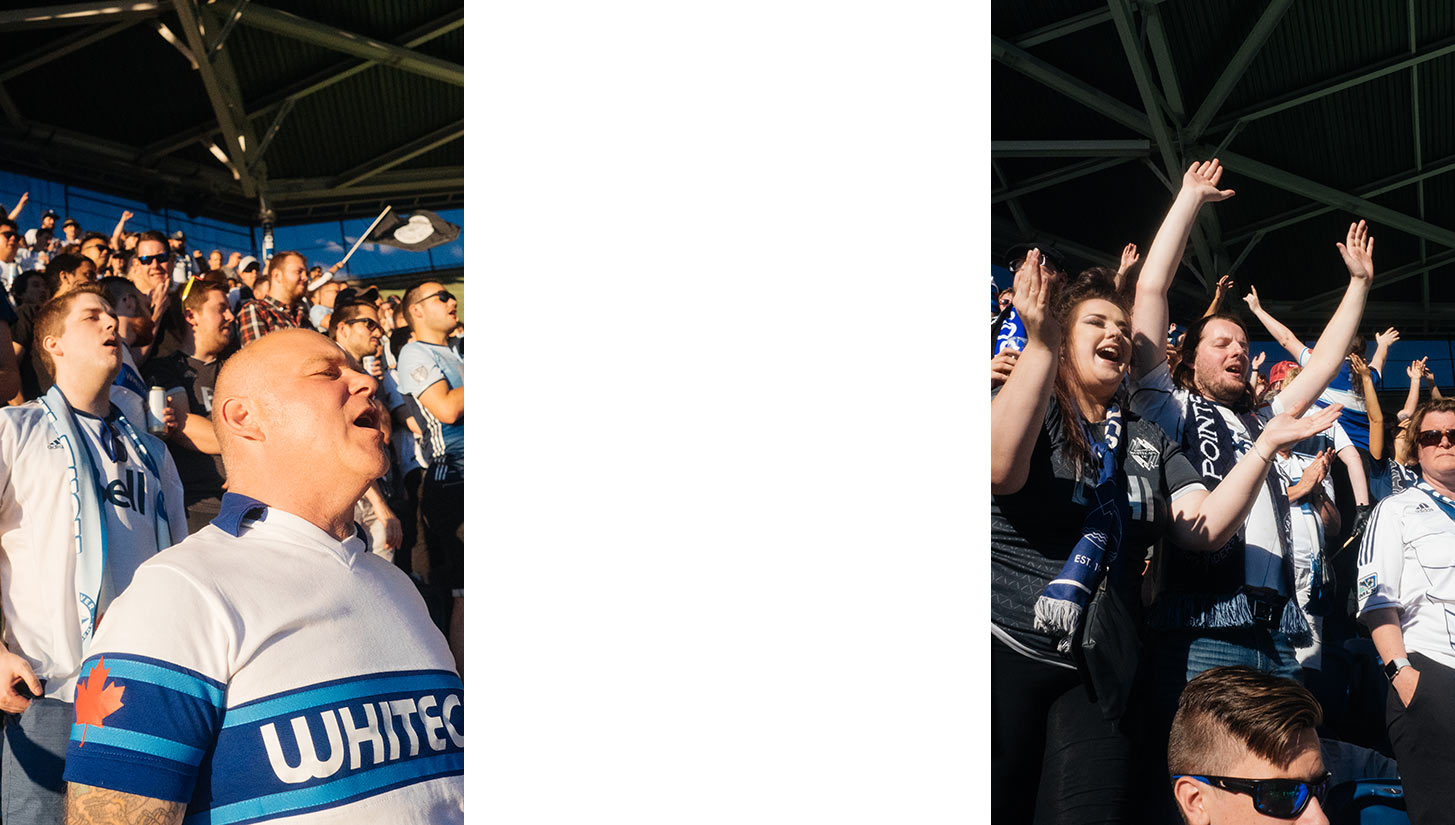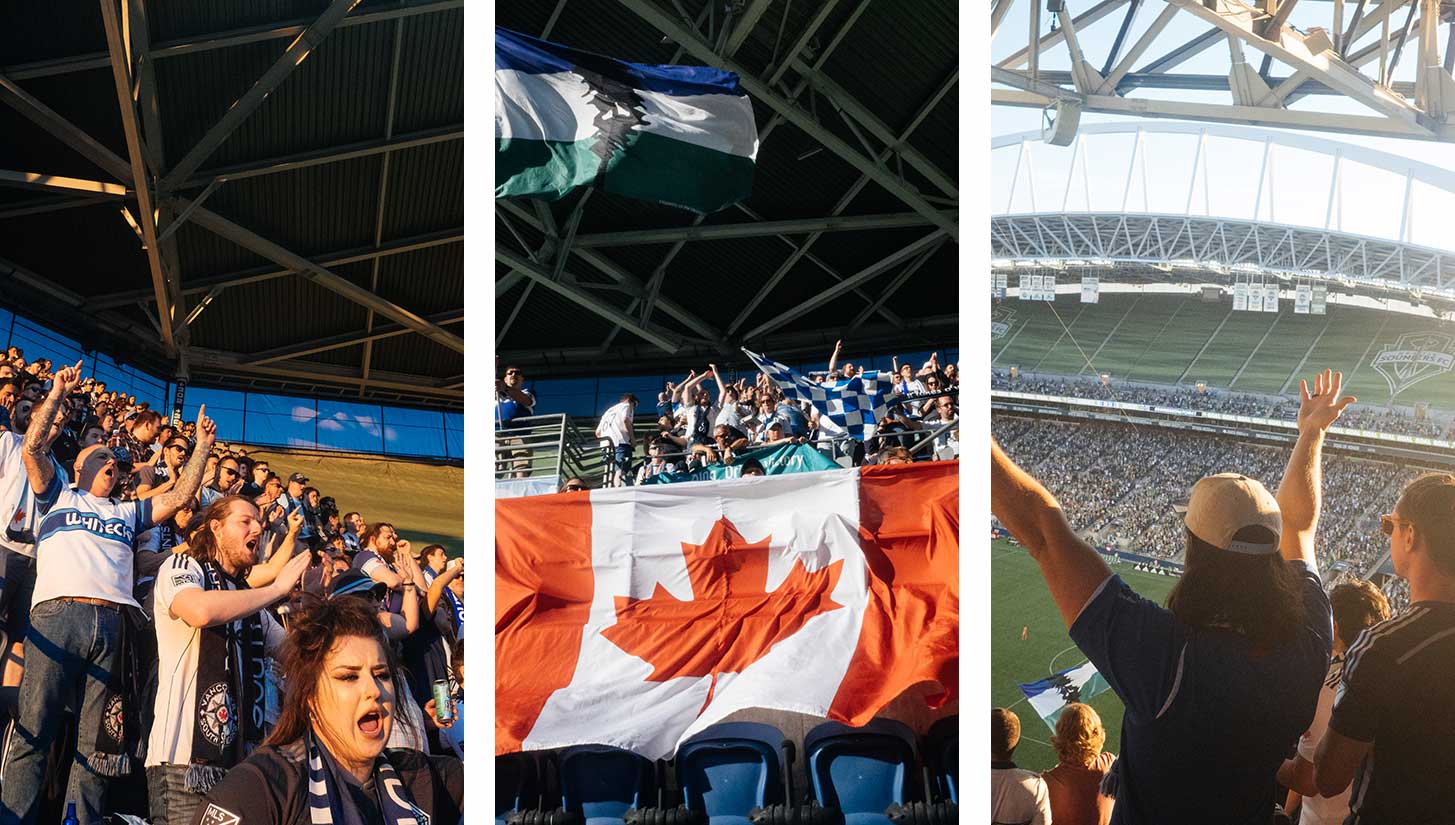 It's been a wild time for the Whitecaps of late. After the huge Alphonso Davies sale last year, the roster hasn't yet received its much-needed face lift. As a result, they sit near the bottom of the MLS table with only four wins in 20 matches. Additionally, the Southsiders have also been conducting walk-outs at home games as they call for changes in the front office in light of a decade of abuse towards women's players.
But that doesn't mean the intensity they bring to each match has wavered. The Southsiders focus on active participation and inclusivity in their credo and they've tapped into a special energy that fuels their support. Formally established in 1999, the group, who represent one-fourth of the Vancouver Whitecaps official supporters' sects, are over 2,500 strong and loudly make their presence felt at every match they can get to. They've been doing this for 20 years and it shows — everyone knows the songs, everyone's drinking, and they never stop.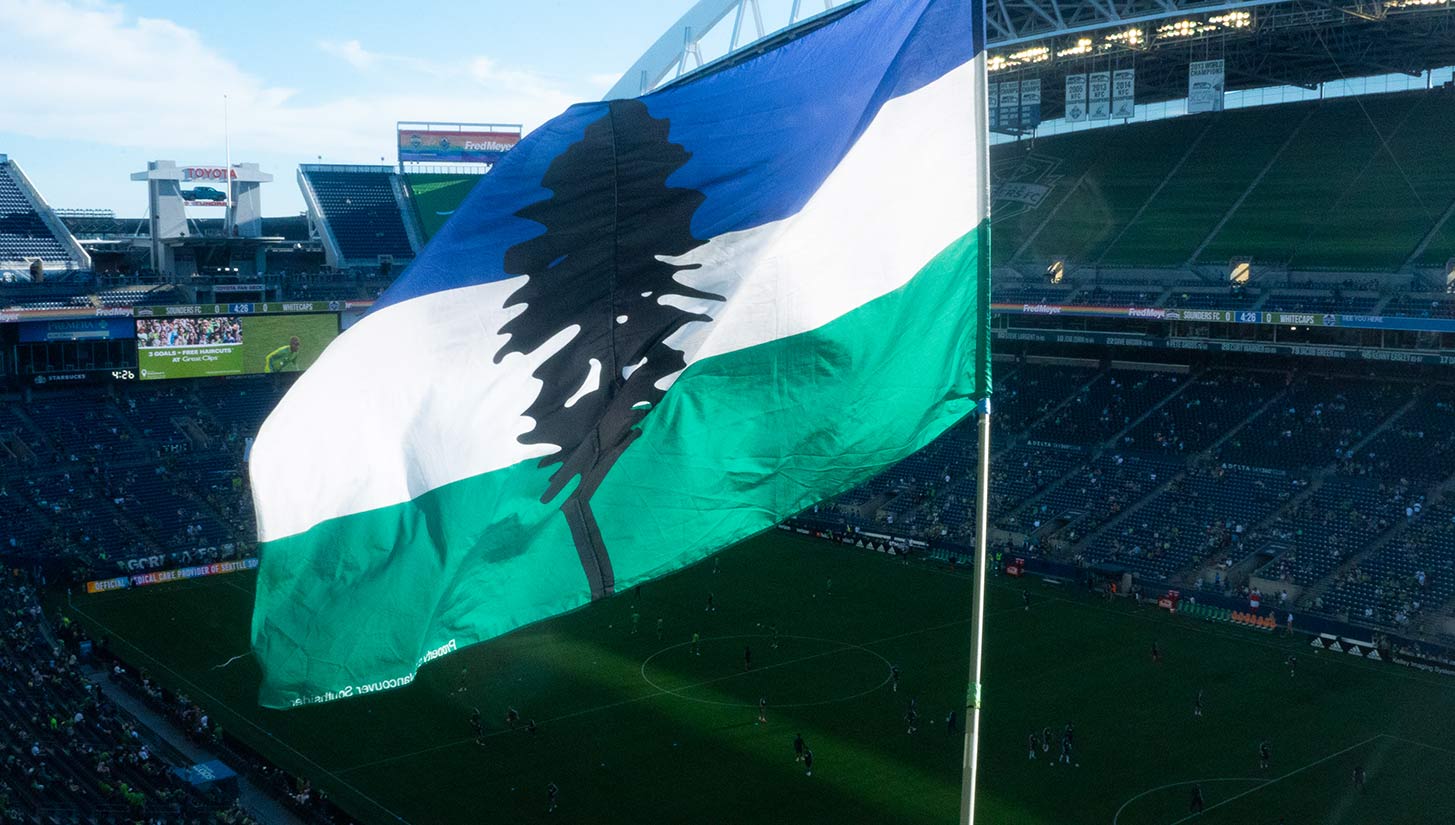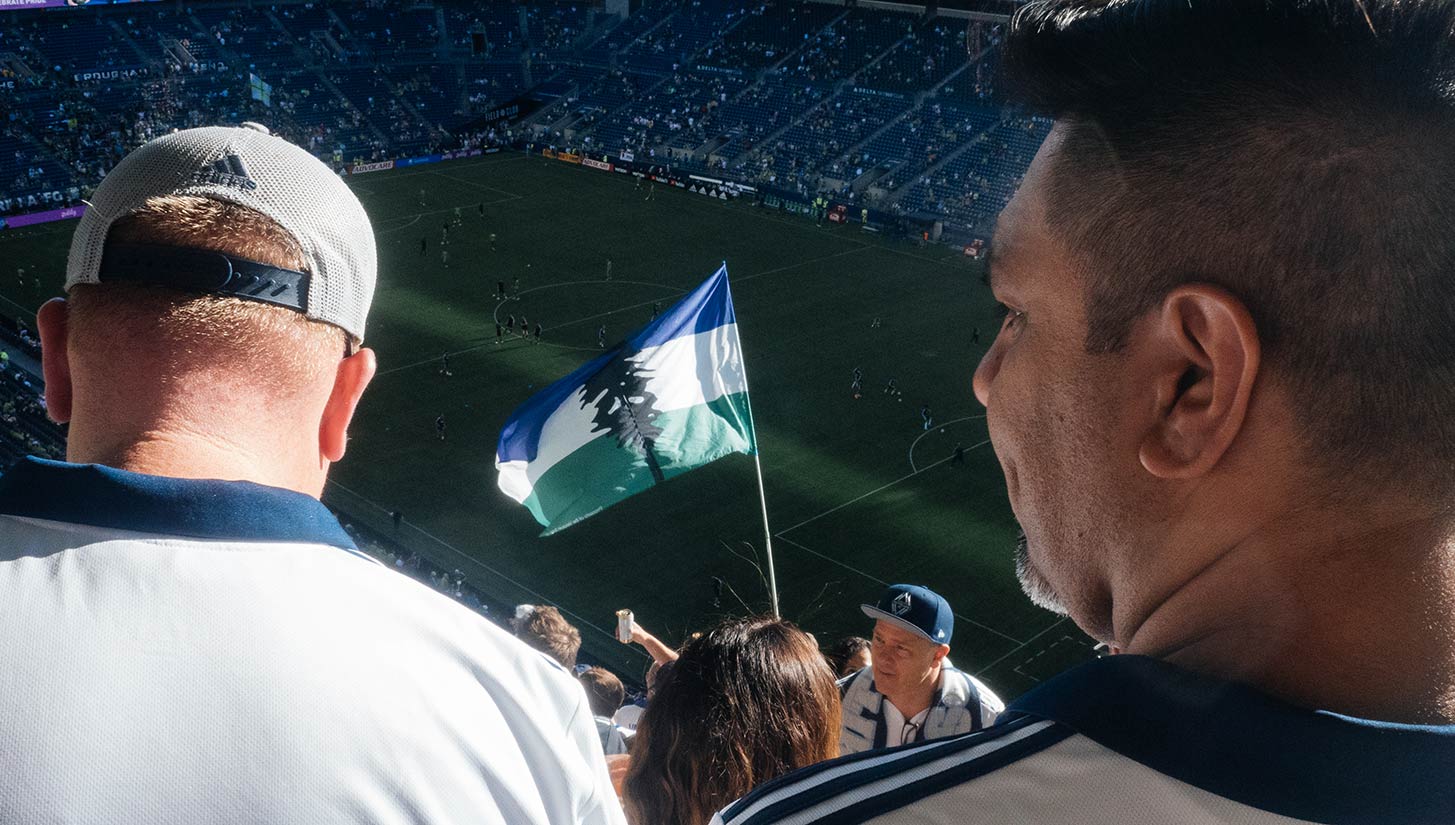 I've seen this flag plenty of times — most people in Seattle have — except normally it's not in the away section of our stadium and normally that section isn't this packed. The buses were late but the Southsiders were quick to overflow their designated section.
Everyone was out on this beautiful summer evening and it was loud. The lack of opportunities for both teams created a tension in the stadium throughout the first half. The crossbar gets hit and the chants get louder — after Sounders midfielder Danny Leyva's goal gets reversed through VAR they brought the volume up again.
The match didn't end the way they wanted — a 1-0 loss — only adding to the sorrow of Canada's collapse against Haiti earlier in the day. How to ease the pain? Retail therapy. The two-and-a-half hour bus ride between Seattle and Vancouver wasn't going to have traffic but it was going to have stops. If you're going through the trouble of waiting at the border, you might as well stop at a few stores to get the items you can't back home.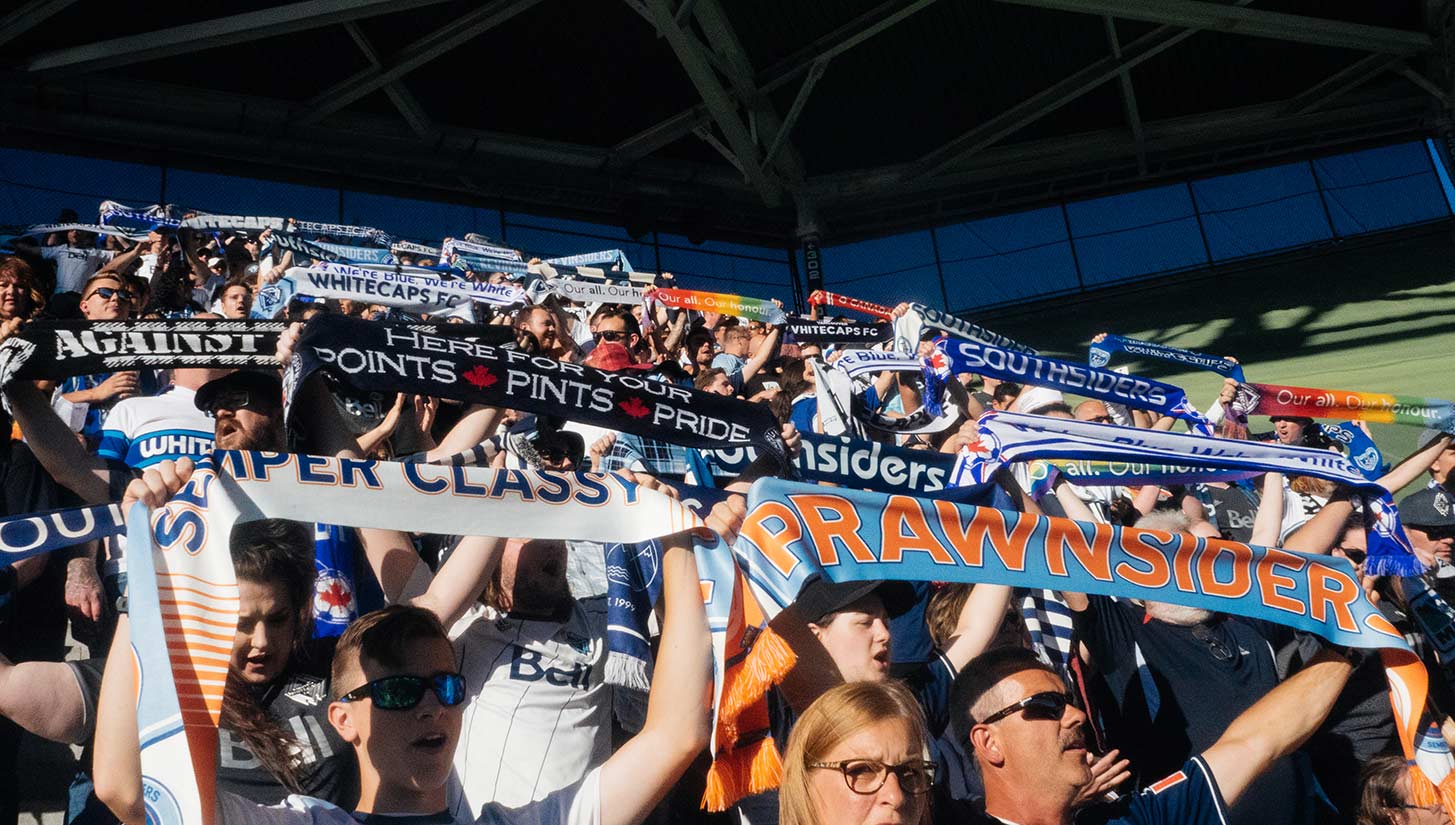 It was a long day, long game, and unfortunate result. But it doesn't end here. Rebuilds take time, the Southsiders aren't going anywhere, and when the Whitecaps get it together, they'll be ready — chanting, singing and drinking just like they have been since 1999.
Photography by Kyle Scoble for Urban Pitch.