Based in Chester, Pennsylvania, Design FC has made waves with its after school program that encourages creativity and out-of-the-box thinking through design. We get a look at the MLS-recognized program, as well as speak with two of its most successful students. 
Sometimes, an introduction to something new can plant an idea that grows into a completely different thing. Entering its fourth year of existence and coming off a feature in EA Sport's FIFA video game, Design FC is looking to make that introduction to young designers of the future.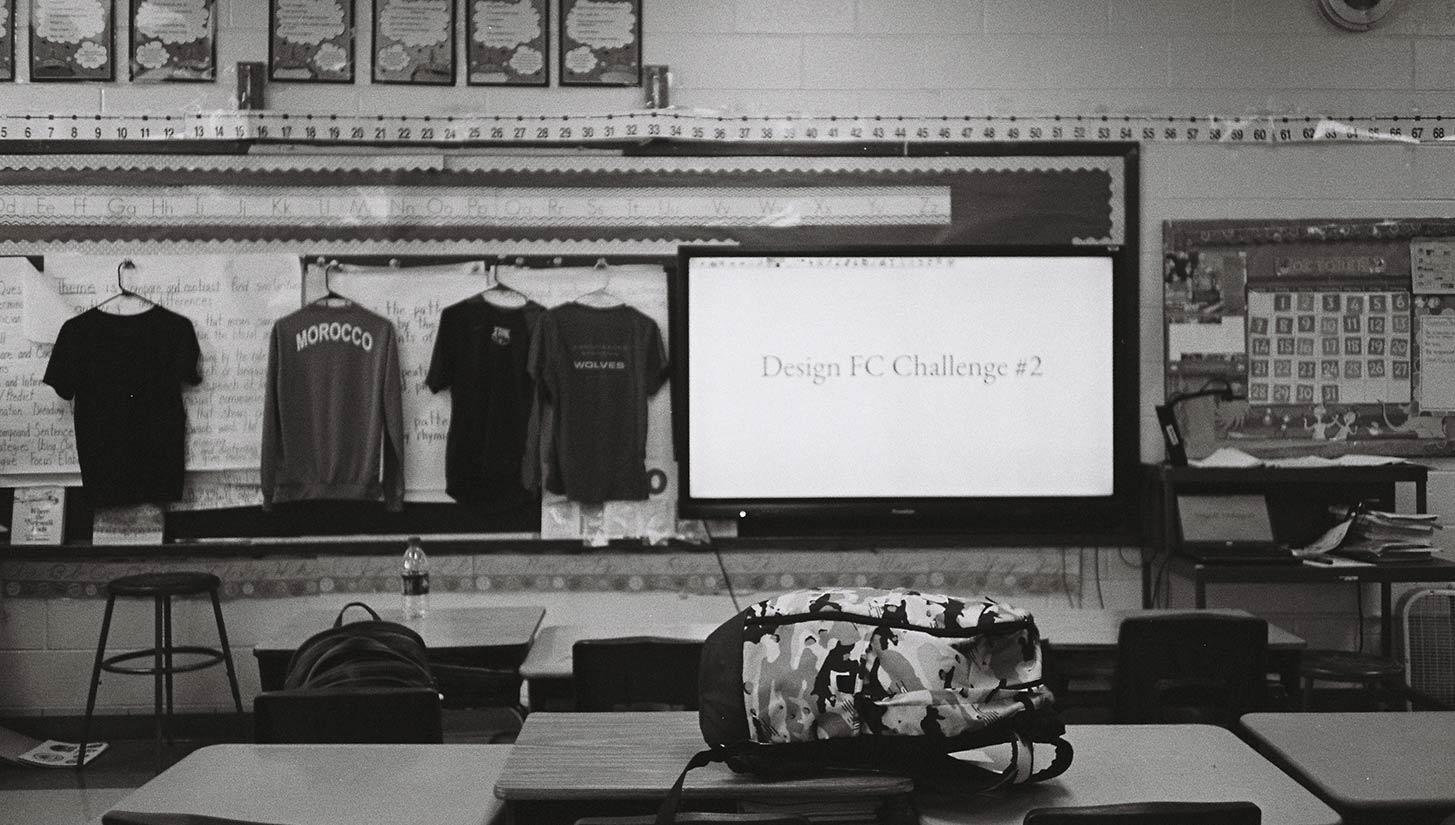 The after school program co-founded by former MLS player Warren Creavalle has established itself as a force of its own. Based in Chester, Pennsylvania, where the Philadelphia Union play their home matches, Design FC teaches design basics to elementary and middle school-aged children, while also bringing their creations to life.
Alongside Creavalle, Design FC founder and executive director Omri Gal provides mentorship and guidance as well an outlet for kids to explore their creative potential. While a student at Swarthmore College just a few miles outside Chester, Gal received the seed behind the program's inspiration.
"I was talking with my mentor and I had already secured a grant from a scholarship at my school for a program that I had to create, and he told me about a project in South Africa," Gal said. "Pretty much a design firm worked with different schools in the same league to redesign their crests and the designers work with kids at the school."
The seed sprouted roots when Gal met fifth grade teacher Jordy Zemonski through the Soccer for Success program put on by U.S. Soccer. Mrs. Zemonski, as she's known by her students, was instrumental in DFC's start, and is the faculty advisor for the program.
"These students have gotten an unbelievable opportunity, just being able to be mentored by Warren and Omri, to encourage them to do their best, to be creative, and think beyond the scope of just our little town of Chester," Zemonski said. "It's amazing how it's helped them get focused with school. What they create and how they express themselves in such a positive light when things can be very challenging and difficult. And the messages they're sending out are amazing."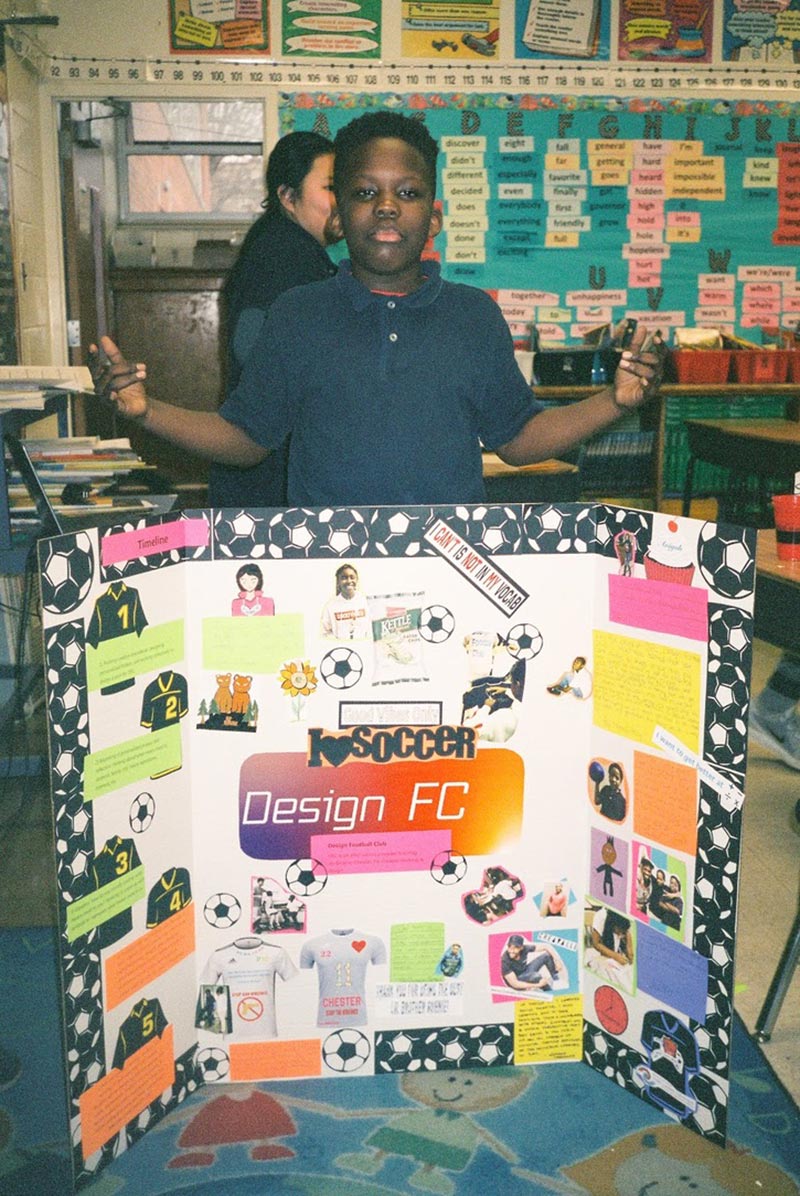 According to Gal, the program initially started by teaching students the basics of uniform design as a foundation. The idea was once they understood uniform design, they would be able to apply it to other aspects such as club crests, shoes, and other merchandise. Additionally, Design FC used the design thinking process as one of its pillars.
It's a massive school of thought, but in short, design thinking emphasizes exploring a given problem and all possible solutions before trying one. Then through trial and error of potential solutions, the correct one will be found. This is a skill the kids of DFC can apply to all aspects of life, and learning it through a creative outlet such as jersey design is brilliant.
"I know it's quite a buzzword now and we're trying to stay away from it," Gal said. "But I was studying design thinking at Swarthmore and kind of came up with this curriculum where students would learn the design thinking process."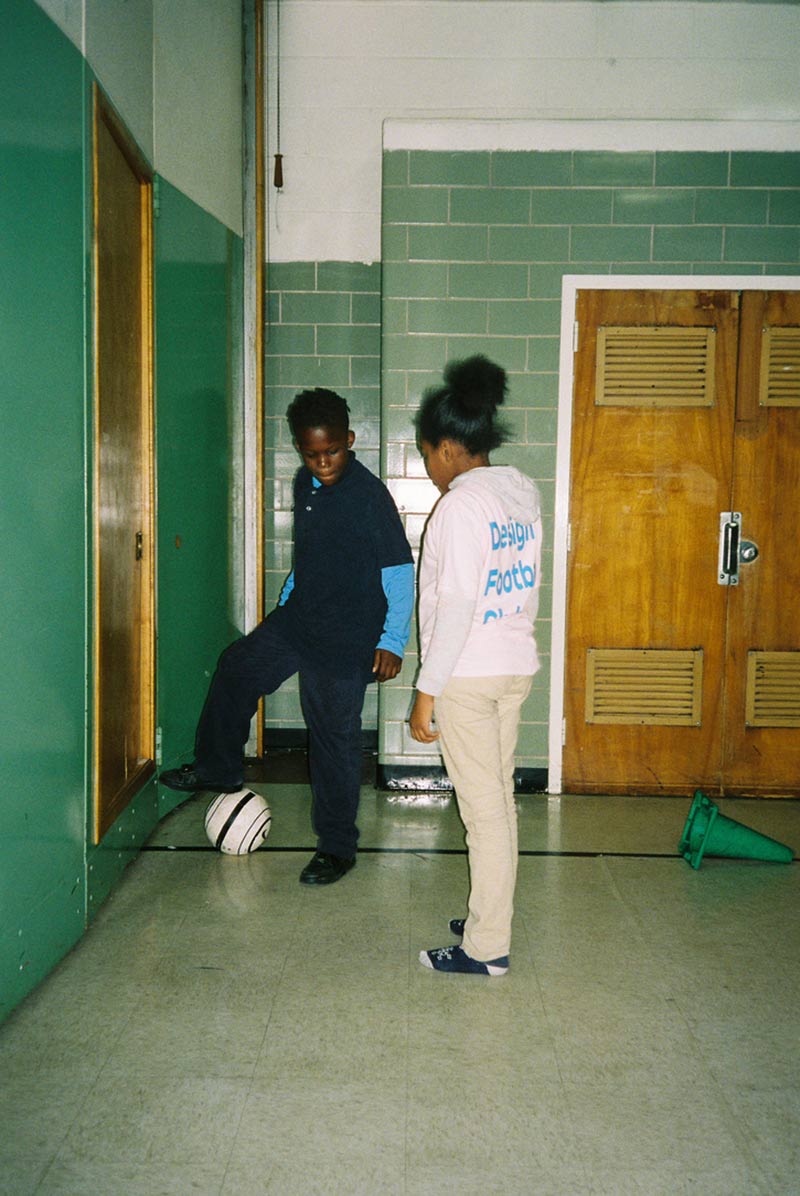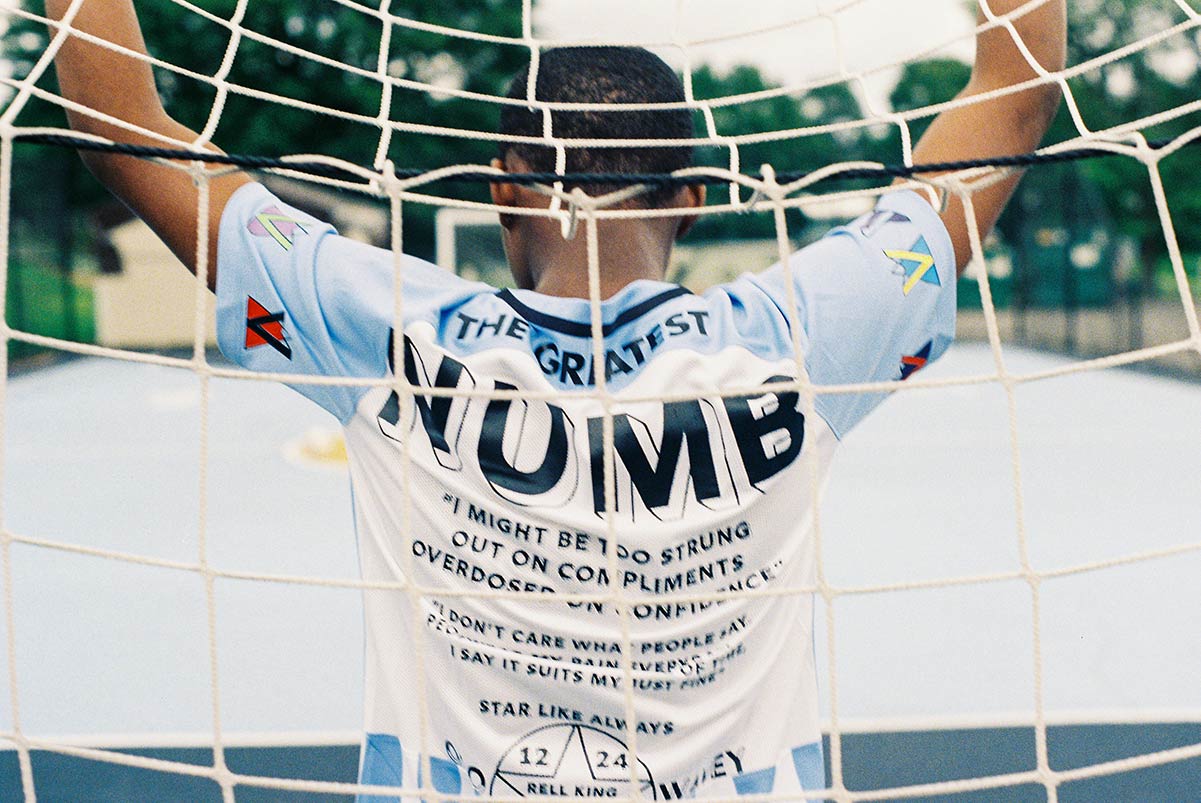 Useful as the design thinking process may be, Gal said that the program made its biggest leap when it decided to give the kids full creative realm, scrapping any preexisting notions of what a traditional soccer jersey looks like and instead providing the kids with a blank canvas to express themselves. Instead of design thinking, the program shifted more towards self-expression and storytelling.
There's a huge focus on youth STEM programs in the United States and worldwide, and DFC is taking that model but twisting it to provide an arts-focused program with life long impact.
"It just started growing and growing and growing, and we just saw the creativity, and we didn't really want to put barriers on format and their creativity," Creavalle said. "That really allowed them to kind of grow the program themselves, and obviously that led to them taking it more seriously. Wanting to provide them with a certain platform and presentation, we had an end of the year pop-up at their school."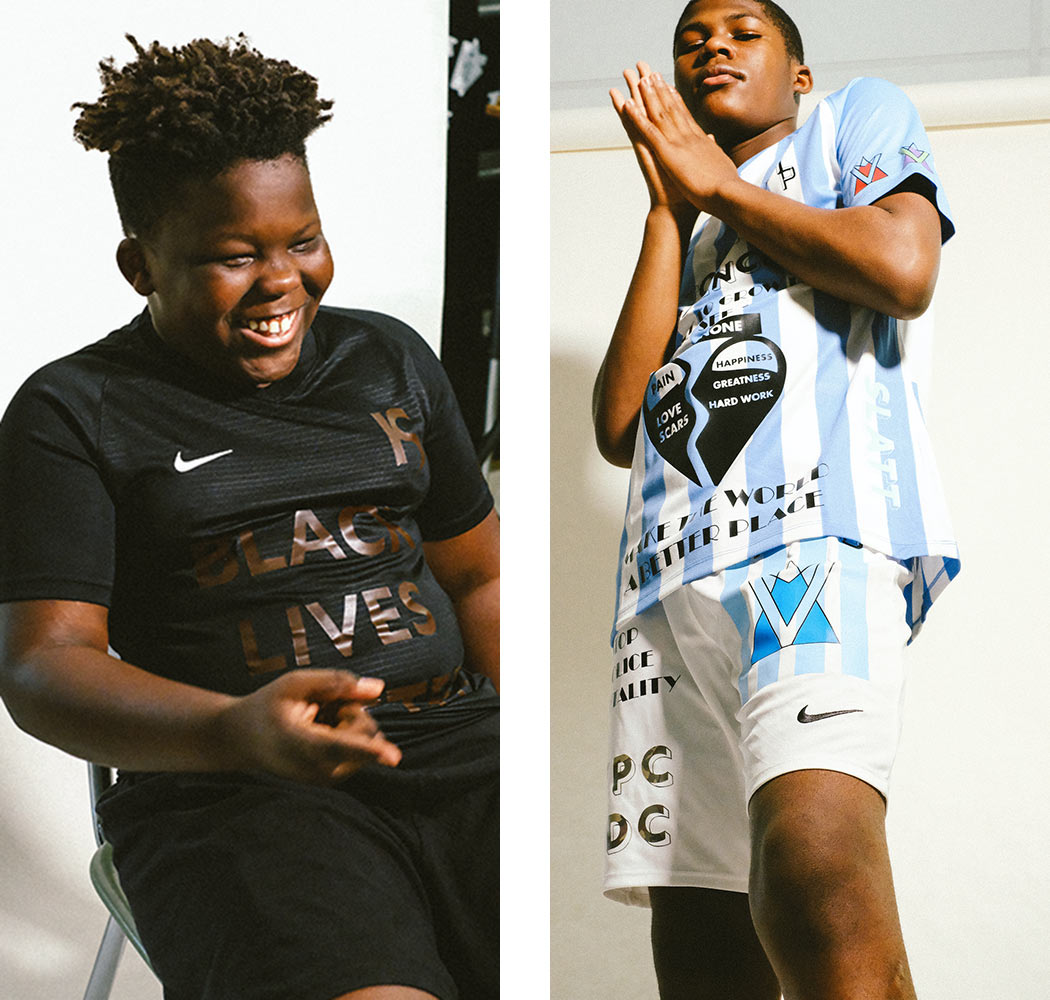 Creavalle also made it clear that Design FC wants to get their students more used to talking to the media. As such, two of the program's participants, Kevin Stanford and Nyrell Hackett, spoke to us via Zoom call.
At first, the cousins didn't really know what to expect from the program, and they certainly didn't envision themselves becoming published designers featured in FIFA. 
"When I first signed up, I was just thinking, oh yeah, we're going to make a jersey, cool," Kevin said. "Then when we got the chance to produce for FIFA, I was like, mind blown. I was like, 'Nah, this can't be real.' And then the other day I saw somebody in the game playing with them."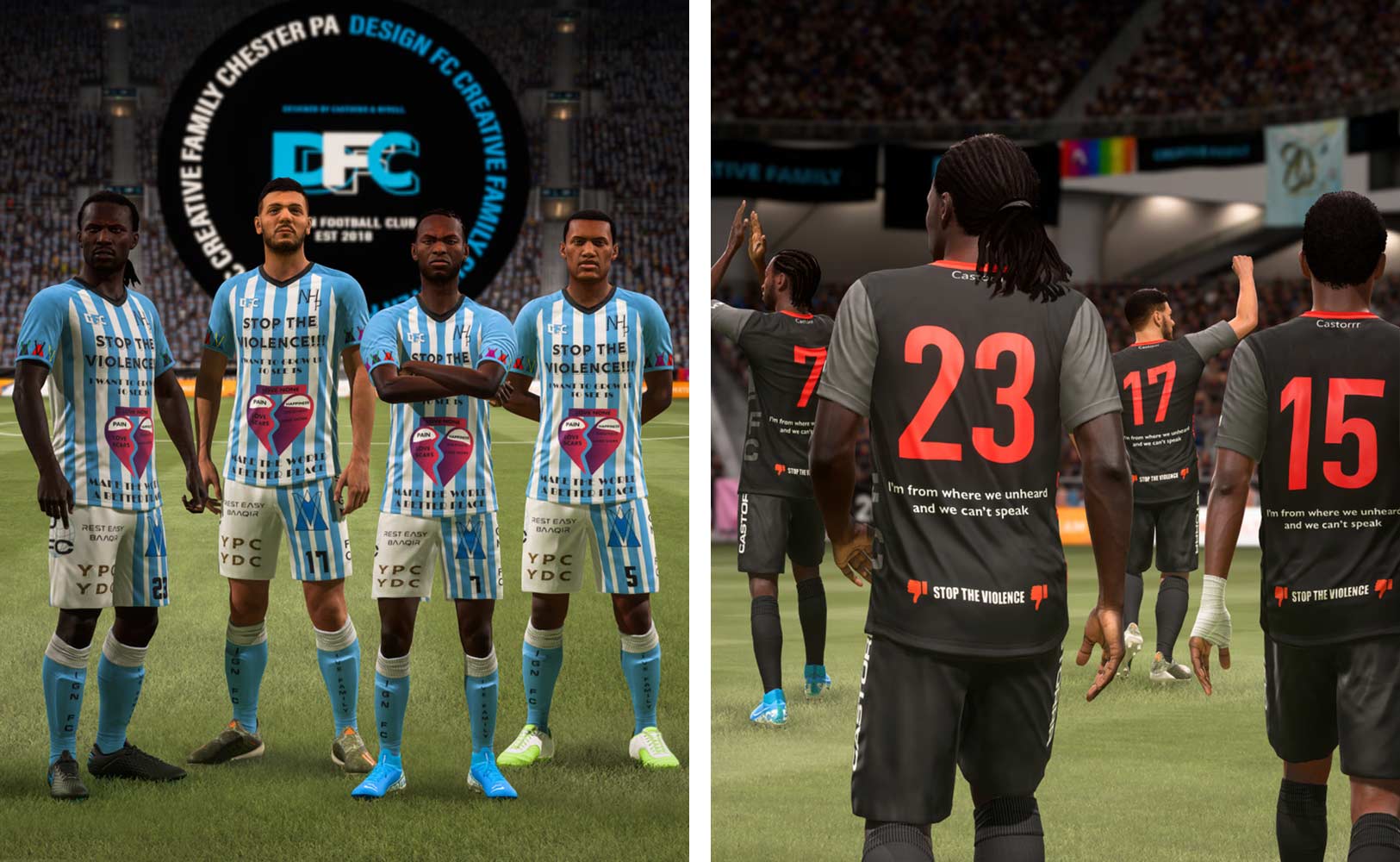 Both Kevin and Nyrell have grabbed the opportunity with both hands and aren't letting go. On the Zoom call they had "coach" in front of their names, and despite graduating up to middle school they will be returning this upcoming season in new roles, providing guidance and tips to new participants.
Looking at the jerseys the duo created that are now available on FIFA's Ultimate Team game mode, each one has a message in addition to a striking design. It's a testament to the Design FC program's curriculum, which initially focused on design thinking (evident in the impressive aesthetics) then shifted to more creative freedom and self-expression (evident in the underlying message).
"We put what we want on the jersey," Kevin said. "[Everyone else] puts on what [they] have to, like matching the colors and personal logo and stuff on there. But ours is different because we put whatever we want on it.
"I look at everything different now. I see a jersey that's plain, I think of ways that it could be better elevated. And sometimes I even screenshot it and put things on there and then see what mixes and matches with it."
Nyrell echoed the statements.
"I most definitely look at stuff different," he said. "When I'm in DFC it made me think different. It made me wiser. If I see Kevin says something is plain, I'm playing with it, and imagining putting something on it."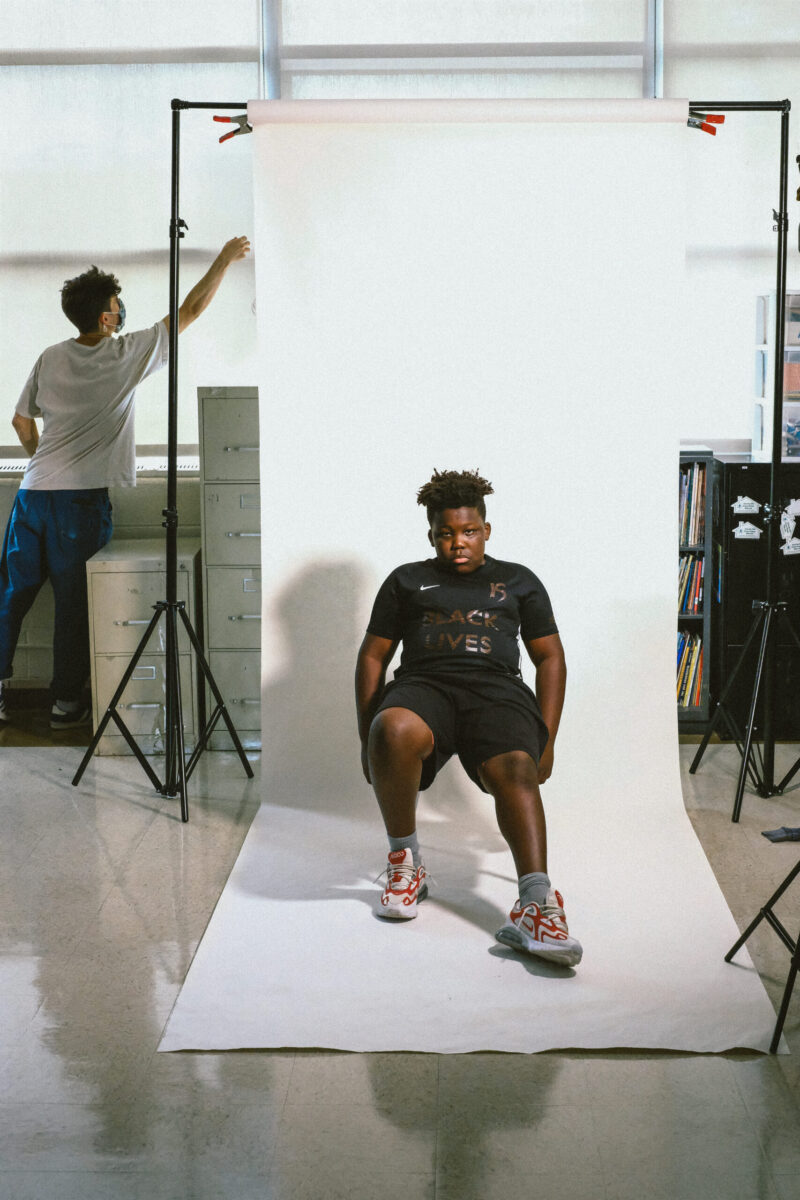 As for what's next? Kevin and Nyrell are just focused on getting through middle school together and they cannot wait for the next season of DFC and have no plans to stop working closely together. Their new "coach" roles will undoubtedly bring new challenges and learning experiences.
Regardless of who they design for or if they stay in the world of soccer, it's safe to bet this won't be the last time we hear from either. Both Kevin and Nyrell are just starting to tell their own story.
Photos courtesy of Design FC.
Check out the Design FC official website and follow it on Instagram to stay up to date with the program's latest moves.