Wolverhampton Wanderers striker Hwang Hee-chan is one of two South Korean players in the Premier League, along with Son Heung-min of Tottenham Hotspur. Last year in August, the Wanderers unveiled their new signing before a home match with Manchester United, where he was warmly welcomed by Wolverhampton fans. As the game progressed, Red Devils supporters in attendance began singing their infamous "dog meat song" directed towards Hwang as he watched on from the bench.
"Park, Park, wherever you may be, you might eat dogs in your own country. But it could be worse, you could be Scouse, eating rats in a council house."
The song was originally created for Park Ji-sung, who featured in 134 league matches over seven seasons with the Red Devils. Park wasn't in attendance at the match, but he was sad his fellow countryman had to hear it and apologized to Hwang after learning of the incident. He furthermore appealed to Manchester United fans to stop the chant, explaining how the reference is offensive to Koreans.
Ironically, it was Park's popular status among the United supporters that earned him a chant from the fans. He was a fan favorite while playing for Sir Alex Ferguson, having won four Premier League titles, three League Cups, and a Champions League trophy. As a sign of his close relationship with the club, he became an ambassador for Manchester United after his retirement in 2014. While Park doesn't think supporters meant to offend, the song includes a disparaging line about Koreans eating dog meat.
"I'm really sorry for him to hear that," Park told the UTD Podcast. "I know that United fans don't mean any offense to him for that song, but still I have to educate the fans to stop that word [dog meat], which is usually these days a racial insult to the Korean people.
"If I am being honest, I should probably speak out loud more this time. In that time, 15 years ago, everything changed from Holland to England, I had to adapt and start from zero. So, when I heard that song at that time, I felt very proud first because they created a song for me, which is good for a player. But when I heard about the lyric — about eating dog meat — it was very uncomfortable for me.
"I was young, I didn't know the culture here, so it was probably one of the things I had to accept. I never thought the fans created the songs with bad meanings. They always make a song to give some energy to the players. That's my thought. That's why I accepted it."
Hwang was also asked about the incident during an interview with Korean journalists, and the Wolves player backed his compatriot's sentiments.
"I didn't hear it from the stadium myself," he said. "I got to know about it after some articles were made about it. The song is not positive for Korean people, so I agree with what Park Ji-sung said."
Fast forward to July of this year to a friendly match in Portugal between Wolverhampton and SC Farense, who currently compete in Liga Portugal 2. Hwang scored a penalty during the match which ended in a 1-1 draw. However, the game was smeared by alleged racial abuse from fans of SC Farense.
Wolves released a statement via Twitter stating, "We are very disappointed to report that one of our players was the target of discriminatory abuse from opposition fans during this evening's game with SC Farense.
"We will be reporting the incident to UEFA and asking our opponent and relevant authorities to investigate. We are offering our full support to the player involved.
"Racism in any form is completely unacceptable and should never be left unchallenged."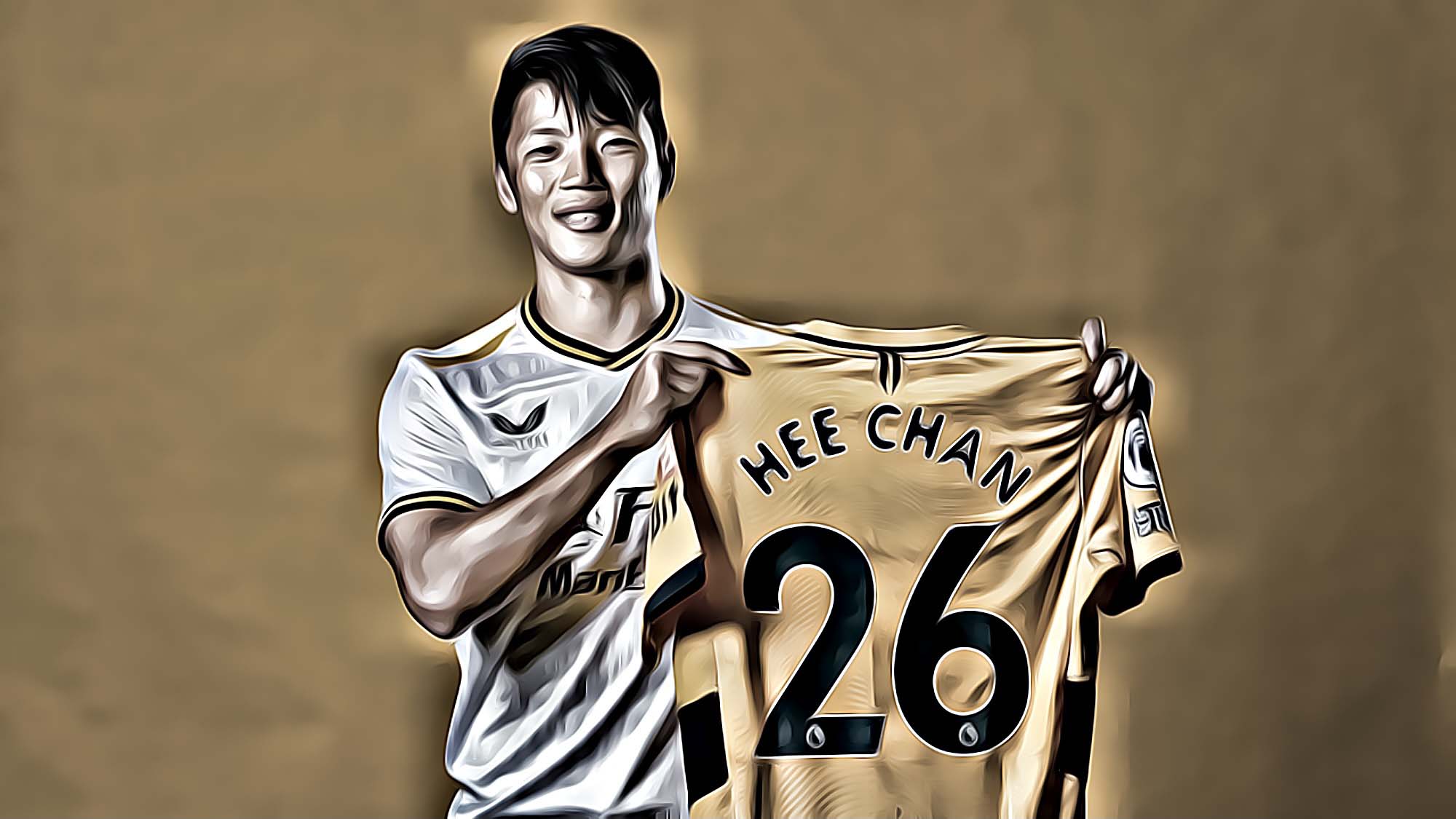 Recently the striker addressed the incident on his Instagram page.
"We are all the same human beings," Hwang wrote. "We all need to have a mature attitude on enjoying sports. I really hope today could be the last day of people's suffering from racism. Not only in sport, but everywhere. No to racism."
It's unclear the nature of the discriminatory abuse that was directed at the South Korean, other than it being described as racist gestures. It's a strong guess that it's a repeat of the incident that occurred during the 2018 World Cup when South Korea beat Germany 2-0 to help Mexico advance to the Round of 16.
Two hosts on U.S. Spanish-language network Telemundo laughed and celebrated on air while pulling their eyes to look slanted — an offensive gesture that's considered deeply racist toward Asians. Mexican fans mimicked the pose and "thanked" Koreans by posting pictures of themselves pulling their eyes to the side. Telemundo subsequently suspended the two presenters and released a statement saying it was "extremely disappointed" in their actions.
Racism against Asian footballers isn't limited to just those who haven't reached top status. Tottenham Hotspur's Son Heung-min has also faced racism on a number of occasions during his career. Rival fans have mocked Son by chanting "DVD" and "he's selling three for a fiver," referencing the racist stereotype that Asian people sell illegal copies of DVDs in the London area. Arsenal fan and contributor to YouTube channel AFTV Claude Callegari was fired after referring to Son as "DVD" in a YouTube broadcast.
While there have been disciplinary consequences resulting from past incidences, it seems that discriminatory abuse committed against Asian players are often not taken as seriously. Racism in football isn't new and can be classified as abuse based on players' skin color, nationality, or ethnicity. Oftentimes, most of the awareness is focused on the abuse directed primarily at prominent Black footballers. All racist and abusive behavior should be decried with awareness being the key first step — including those perpetuated against Asian players as well.