With the European football season in full swing, we take a look at some of the best 2022-23 third kits in (and out) of the continent. 
Third kits are a huge focus in football, with many clubs and brands seeing them as a blank canvas for expression away from the regular restraints placed on a home and away shirt. This opportunity for expression brings us a whole host of wonderfully creative and downright beautiful football shirts to melt over.
Many clubs now have more than three shirts (13 in the case of Napoli last season), and the designs seem to get wilder as time moves forward. Whether or not you agree with this formula, there is no denying that there are some fantastic shirts out there for the 2022-23 season.
Ajax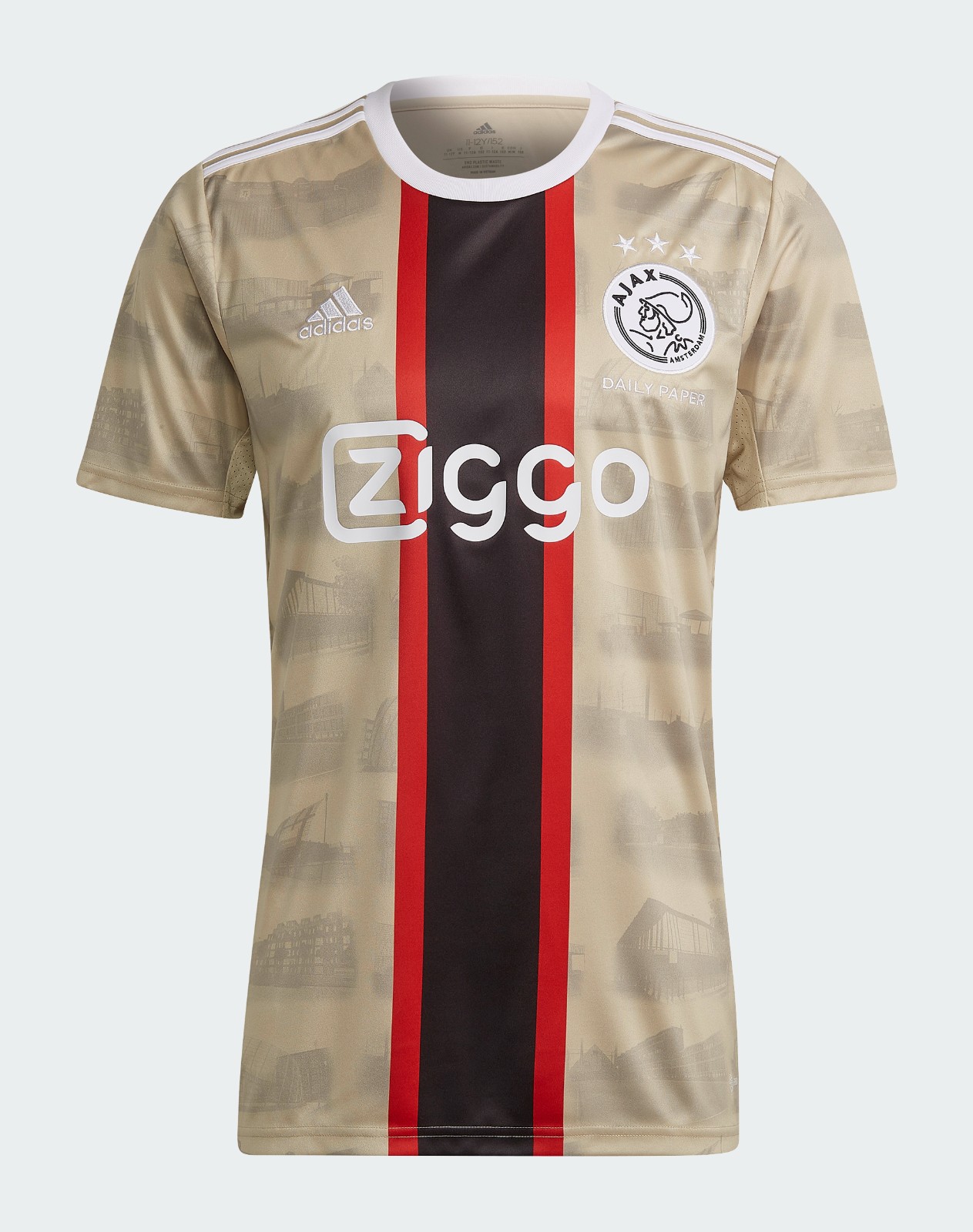 adidas and Ajax looked to Amsterdam-based fashion label Daily Paper for their new third kit. The result is a shimmering gold number featuring the iconic red and black stripe traveling down the middle, reminiscent of the legendary look of their home kit. I'm a sucker for a gold shirt and this one is right up there with some of the best. It was always going to be tough to top last season's incredibly popular Bob Marley-inspired third kit, and while I am not entirely sure they have bettered it, they've given it a good go.
Venezia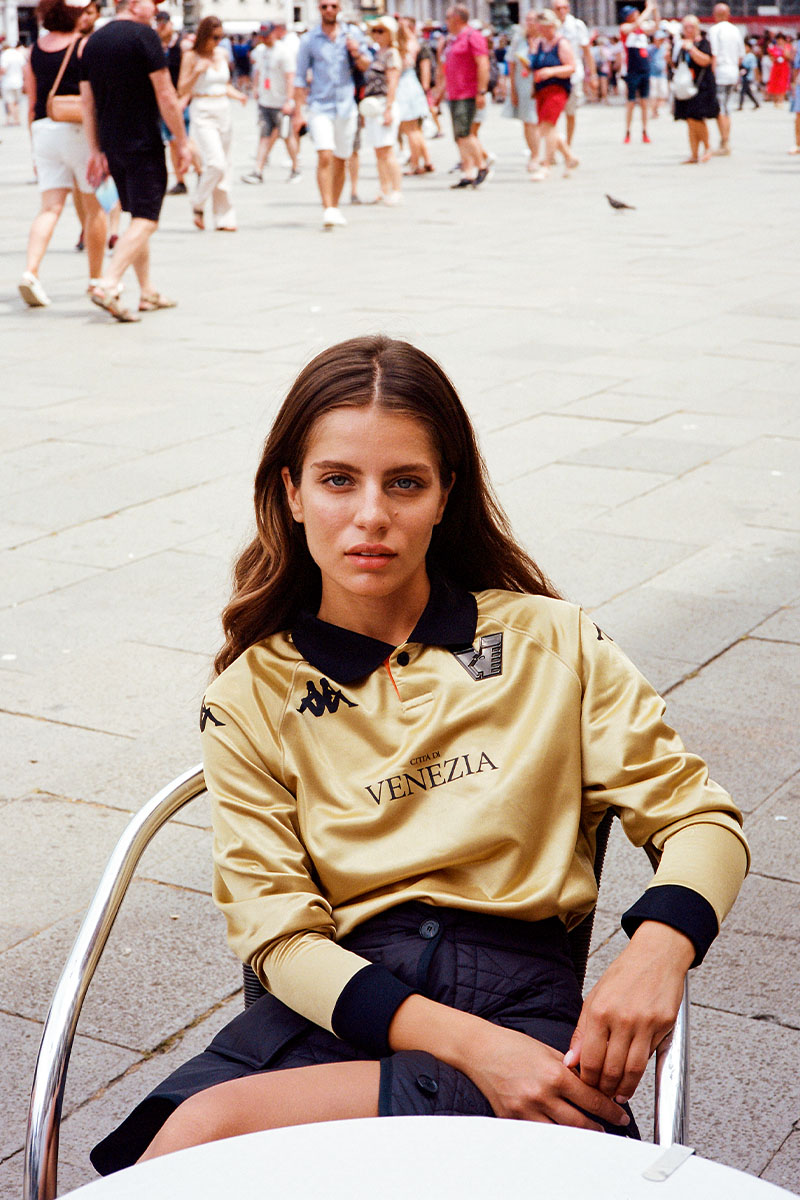 On the topic of gold kits, I had to chuck in this one in from Venezia. The Coolest Club in the World, proclaimed by me, are at it yet again with one of the coolest brands in football, Kappa. The Italian club dropped a trio of kits for their new season in Serie B, but the third kit is the pick of the bunch. The particular shade of gold the club selected perfectly represents the shine Venice has as a city, and the vintage-style black collar and details complement it perfectly. Oh, and they're doing it in long sleeve, keeping that section of kit culture well and truly alive.
Arsenal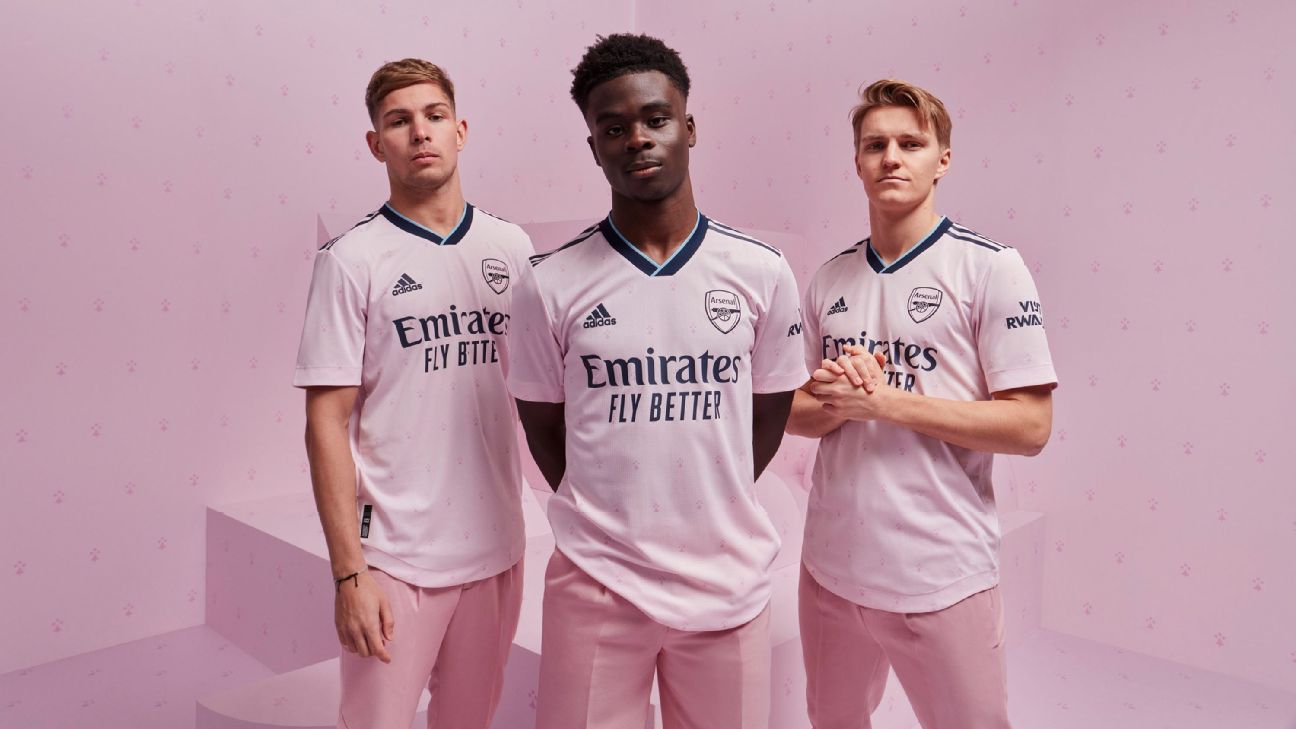 With their first-ever pink shirt, Arsenal has absolutely nailed it. The combination of navy blue with the "clear pink" shade is fantastic, and the all-over pattern adds a subtle piece of detail that ties the shirt together. And what makes the pattern really great is that it is an ode to their old badge, bringing in that hint to their history to go along with the bold color choice. This kit isn't for everyone, but you've got to appreciate its brazenness.
San Diego Loyal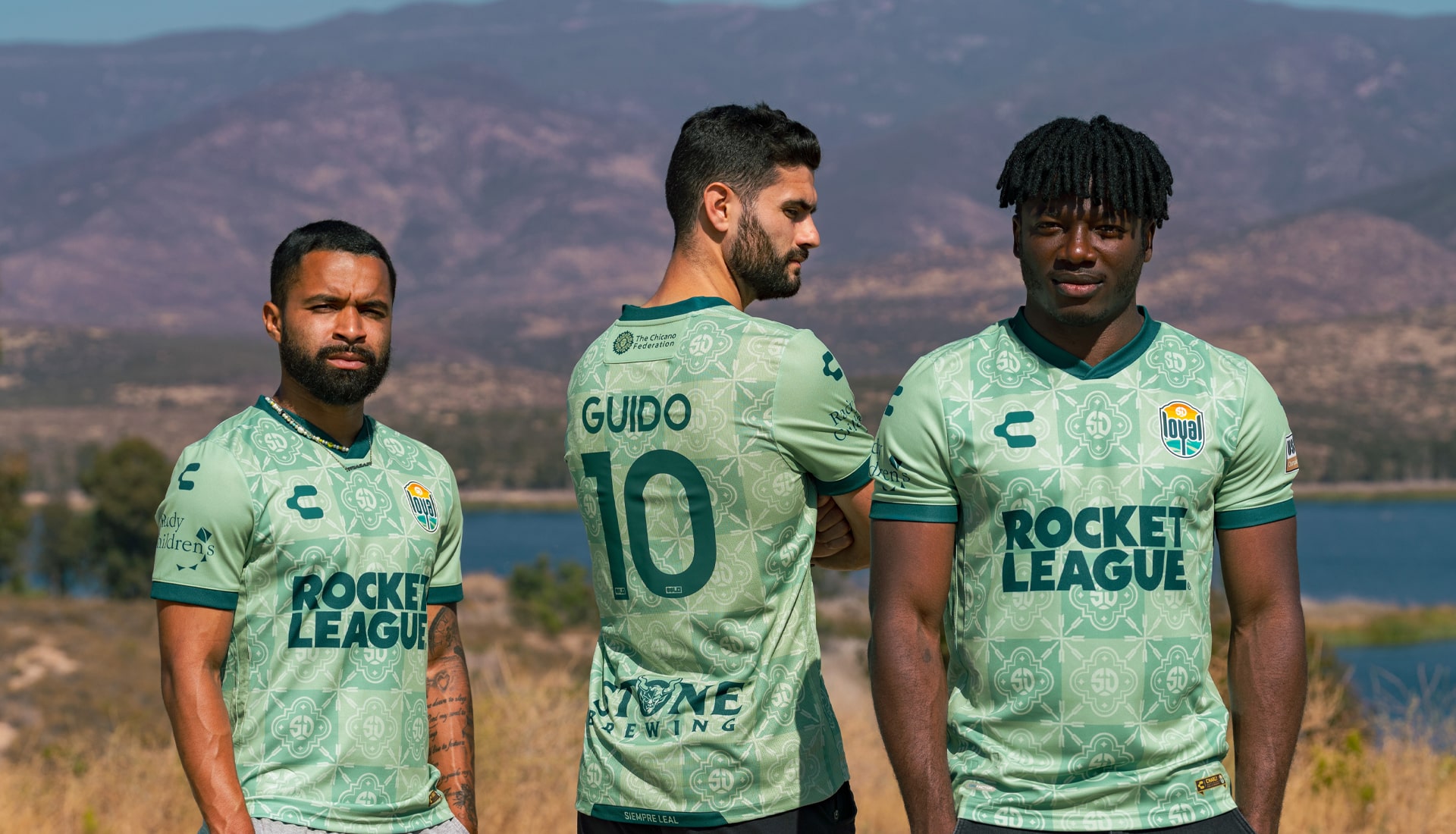 Despite being one of the lesser known clubs on this list (and the only one outside of Europe), San Diego Loyal and kit manufacturer Charly have smashed it with their third kit for this season. Dubbed the "Siempre Leal" kit, it uses the city's Mexican and Mexican-American population as inspiration, and is a beautiful addition to the club's lineup for the season.
Portobello FC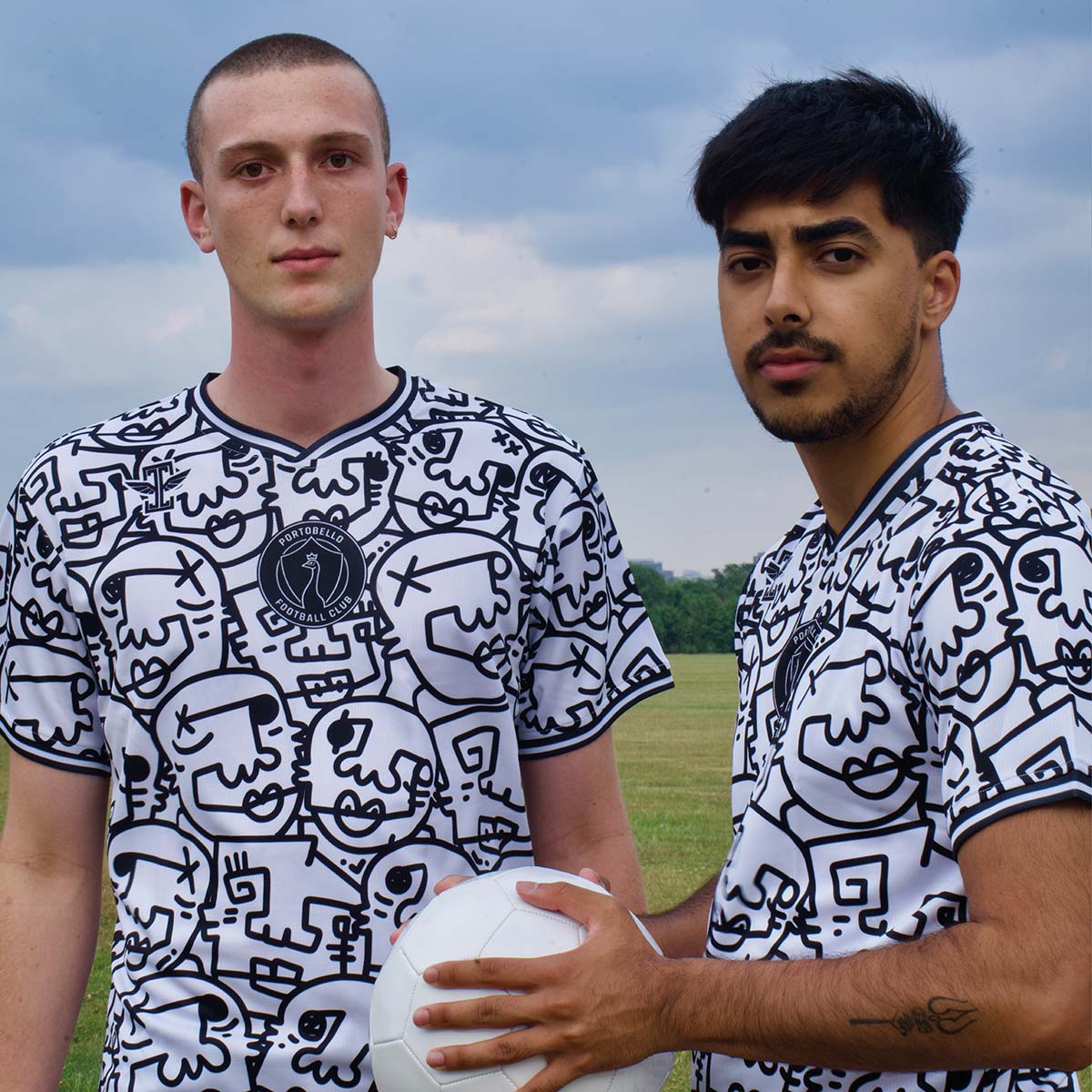 I won't lie to you, before looking into third kits, I had no idea who Portobello FC was. But that's what makes this kit so good. It's putting the club on the map. As a new London-based team, Portobello FC is looking to cement itself as one of the most stylish clubs in the city, as evident with this kit. It is one of the more unique ones I've seen as it focuses on using art as its base. The club teamed with the brilliantly creative brand Icarus and art group FacesORFaces to produce this stunner. The illustrations. The colors. The shape. Everything about this kit is pretty much spot on from a third kit perspective. Portobello FC. Remember the name.
AS Monaco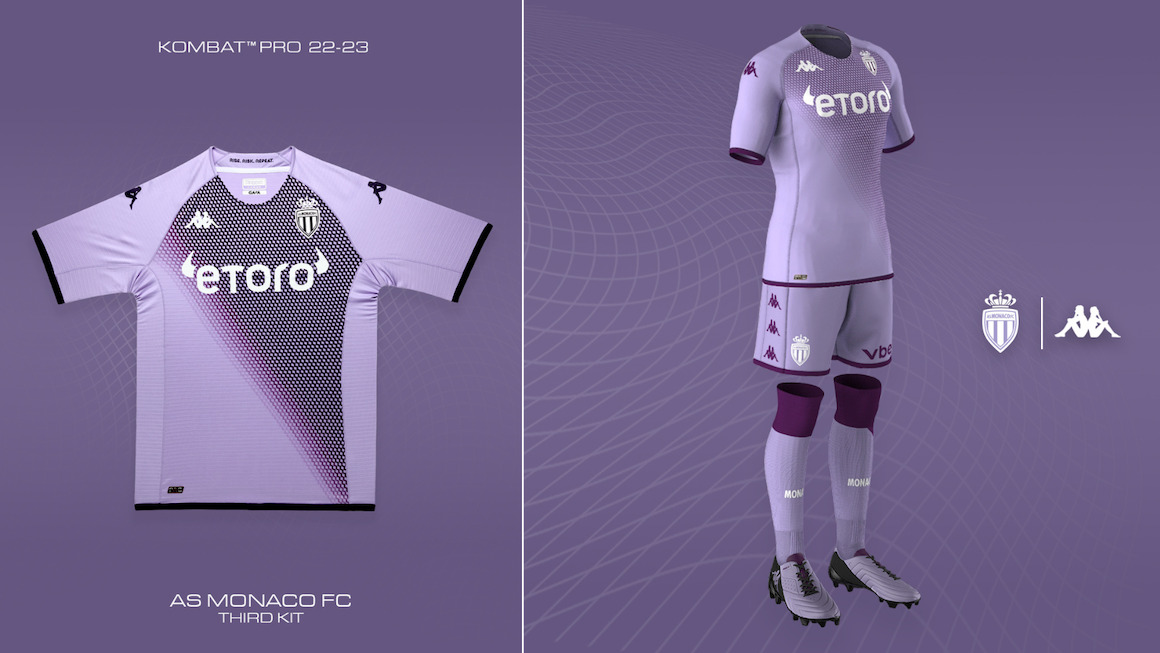 Yes, another Kappa entry to this list. I am a massive fan of the brand though, so it is expected. This time, it's AS Monaco's turn. Like Arsenal and pink, this purple number is the first time Monaco has had a kit this color. With Kappa's technology and an eccentric pattern across the shirt, this one will definitely split opinions. You can put me in the good half.
Norwich City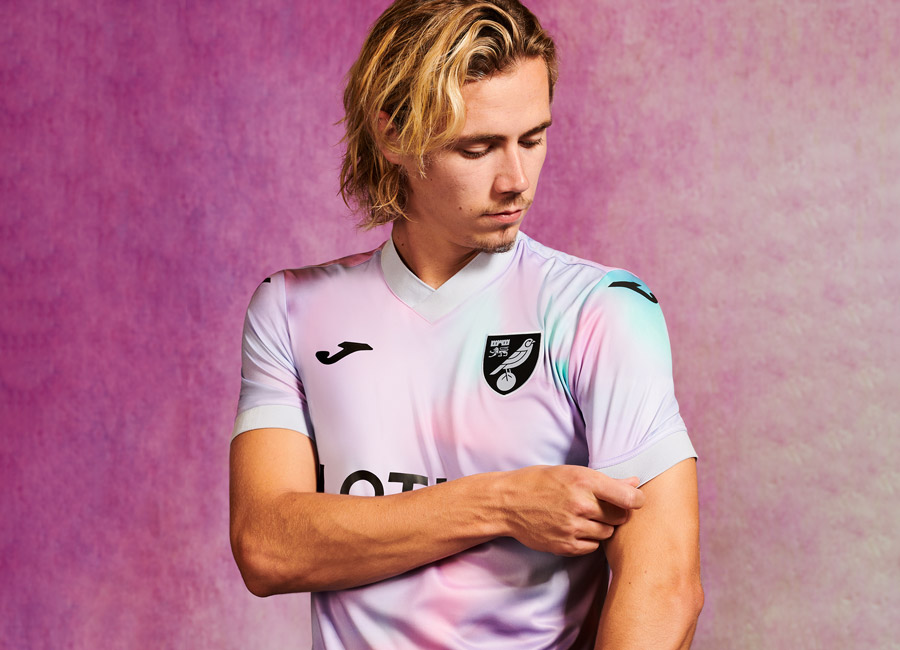 If this article was about football kits in general, then I think all three of Norwich City's would be involved. However, the third shirt is good enough to stand on its own. The kit features a tie-dye style sublimation and a very thick v-neck collar. The color scheme features pastel versions of pink and purple (this is becoming a trend for me, isn't it) and produces a very bold, very creative, and most importantly, a very attractive third kit.