Due to fears for his security in Azerbaijan, Arsenal midfielder Henrikh Mkhitaryan will not play in next week's UEFA Europa League final against Chelsea. While the situation is certainly tragic for him, it should not have occurred in the first place, with the blame heavily lying on UEFA's shocking lack of foresight. 
The European club football season may rapidly be drawing to a close, but we still have the finals for both the UEFA Champions and Europa Leagues to look forward to. A bonus for us here in the UK, the two matches are all-English ties, the first time we've ever seen both finales feature four clubs from the same country.
Reaching the final in itself is an achievement, and you'd expect the players on both sides to be champing at the bit for the opportunity to play for a trophy. Sadly, this is not the case for Arsenal midfielder Henrikh Mkhitaryan.
If you haven't heard by now, the Gunners playmaker has been excluded from the squad for "security reasons" and won't be traveling to the Azerbaijan capital of Baku for the Europa League final against London rivals Chelsea next week.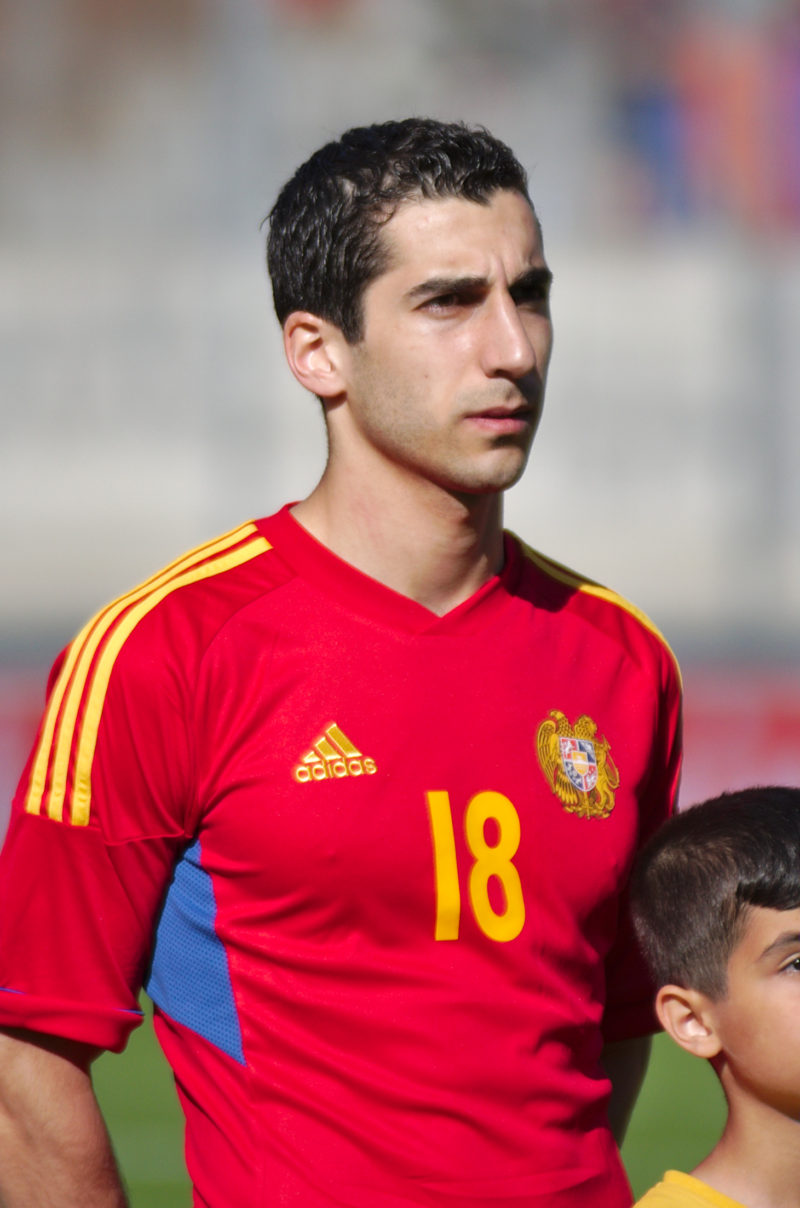 Mkhitaryan is of Armenian descent, and longstanding tensions between his home country and Azerbaijan have led him and many others to believe he will not be safe in next week's UEL finale.
A quick backstory if you're unfamiliar — territorial disputes between Armenia and Azerbaijan in the late '80s led to a full-scale war in the following decade, and although they declared a ceasefire in 1994, the two countries have no diplomatic relations with one another. Anyone trying to get into Azerbaijan with any ties to Armenia could have a very tough time getting a visa. An Armenian passport or name (usually very identifiable by ending in '-ian' or '-yan') is a big red flag.
For events outside of their own control, Arsenal now faces a sporting disadvantage by having to omit Mkhitaryan from the squad.
Speaking as an Arsenal fan, sure — Mkhitaryan has been inconsistent this season, with his rare glimpses of pure genius and brilliance often overshadowed by simple mistakes and a lack of confidence under first-year manager Unai Emery. But we're certainly not here to criticize him. This could have been any player for any team, and it would still be a massive loss for both the club and the player. This goes beyond just football.
As you would expect, the entire situation has created huge backlash across the footballing world, with many rightfully criticizing the way UEFA have handled it. UEFA have an undeniable responsibility to adequately organize and prepare the final venue to be safe and appropriate for all.
After all of their talk about how they value inclusion, togetherness, and diversity — especially after the despicable treatment of Moise Kean earlier this year — how can UEFA make the choice for this venue and say it adheres to their values?
Yes, the venue, Olympic Stadium in Baku, was selected two years ago, but this is the final of a major European tournament we're talking about here. The lack of foresight to preempt this issue is inexcusable.
?️ Baku Olympic Stadium ?️#UELfinal ? pic.twitter.com/qiqAiskvNS

— UEFA Europa League (@EuropaLeague) May 21, 2019
You cannot help but feel that if Lionel Messi or Cristiano Ronaldo were in this situation, then no risks would be taken and the final would be moved elsewhere. If by some miracle an Armenian team had reached the UEL Final, what would have happened?
Instead of looking to move venues or otherwise solve the issue, statements from the Azeri football federation (AFFA) and UEFA claim that Mkhitaryan would be just fine if he decided to make the trip, despite the obvious risks.
"Whilst we recognize the right to make a personal decision not to travel, we would like to reiterate that as the host country Azerbaijan has provided all the necessary guarantees required by UEFA to ensure the personal safety of Mr. Mkhitaryan," an AFFA spokesperson said in an official statement. "There is no reason whatsoever to put in question the seriousness of these guarantees provided by Azerbaijan. Over the past decade a large number of Armenian athletes have taken part in various international sports events in Azerbaijan without any issues."
UEFA offered a similar response, claiming that they developed a comprehensive security plan with the highest authorities in Azerbaijan, yet still respect Mkhitaryan's decision to abstain from competing.
However, the most eyebrow-raising quote on the situation came from Azerbaijan Ambassador to the UK Tahir Taghizadeh, essentially telling Mkhitaryan to shut up and dribble.
"You are being paid as a footballer, not a politician, let's leave other issues aside," Tagizadeh said to Sky Sports. "My message to Mkhitaryan would be: you're a footballer, you want to play football? Go to Baku you are safe there. If you want to play the issue then that's a different story.
"What I can guarantee is that the Azerbaijan government will do everything what needs to be done and provide safety and security for every fan, player and staff member coming to this game."
Not quite the reassuring statement you'd like to hear if you were in Mkhitaryan's shoes.
With conflicting statements about how much danger the 30-year-old would actually be in, we could only imagine how difficult and painful a decision it was for Mkhitaryan to stay home. A match like this doesn't come around too often for any footballer.
[…] It's the kind of game that doesn't come along very often for us players and I must admit, it hurts me a lot to miss it.I will be cheering my teammates on! Let's bring it home @Arsenal ??????? #uel #final #arsenal #chelsea #AFC #COYG pic.twitter.com/gnDA6oyolw

— Henrikh Mkhitaryan (@HenrikhMkh) May 21, 2019
Arsenal fans have rallied behind their midfielder, with some even calling for the club to boycott the match. The fans not going to the game is one thing, but the game not happening due to team(s) boycotting would speak even greater volumes. And why not have this conversation?
There is definitely some scope for Arsenal — and even Chelsea — to put their foot down on this issue and really make UEFA take notice and send a positive sporting message of unity to the rest of the world by boycotting the game.
However, this is an incredibly important match for Arsenal, and they may feel that they have to suck it up and concentrate on the job at hand as this clash is now their only route to qualify for next year's Champions League after a disappointing fifth place finish in the Premier League table.
Instead of boycotting, many have expressed the view that the final should be played elsewhere. The historic Wembley Stadium in London is actually registered and capable of holding a final at short notice and that would be a much shorter trip for both sets of fans — which brings up another issue.
Only 6,000 tickets were allocated to both Arsenal and Chelsea fans, and with a stadium capacity just shy of 70,000, it's safe to say there was more to be desired from the die-hard supporters. Additionally, travel arrangements to Baku are exceedingly difficult both financially and logistically, another issue supporting the case for a move to Wembley.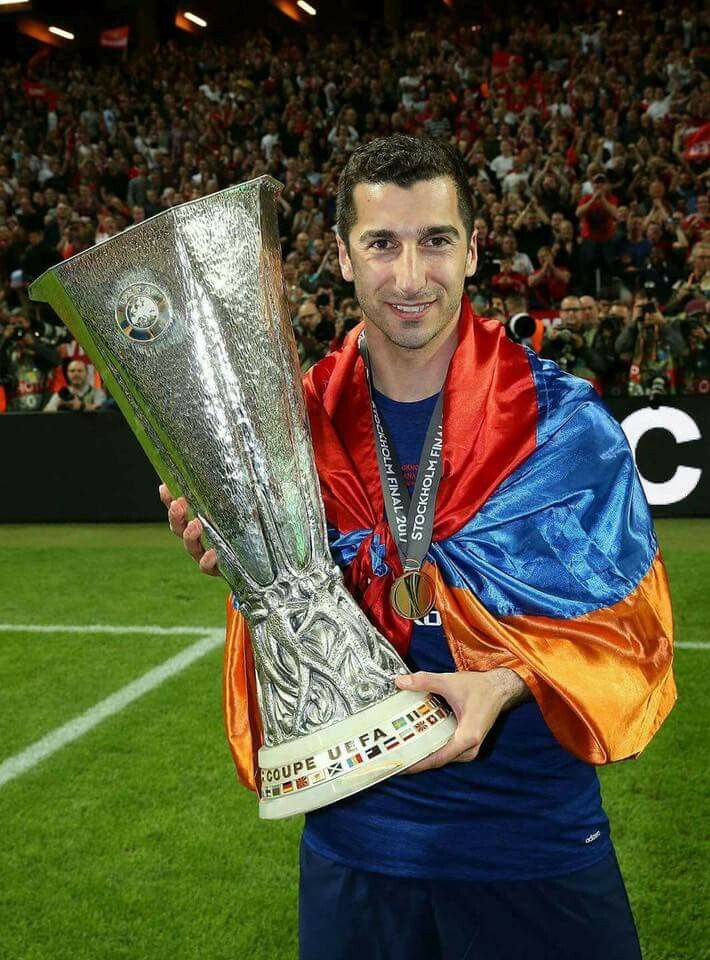 Right now everyone will be looking at UEFA menacingly, wanting to know what the selection criteria for venues of such high caliber matches actually is. Let's not forget that Baku is also a UEFA EURO 2020 venue as well. Is there any chance that similar issues could arise again?
It's a real disappointment that UEFA have decided to go through with having a country that clearly has political unrest and diplomatic issues with another nation. In addition to Mkhitaryan, any Arsenal or Chelsea fans of Armenian descent will be excluded from traveling to this match. While we don't know all the ins and outs of the security measures in place, or what the extent of the hostility of the stadium could actually look like, it seems the sensible and morally right thing to do is move the match elsewhere.
The situation could still change between now and the final next Wednesday, but if it doesn't I just hope all the Arsenal players are pumped up even more for Miki, and that they win it and go home and party hard with him. Shame on you UEFA.