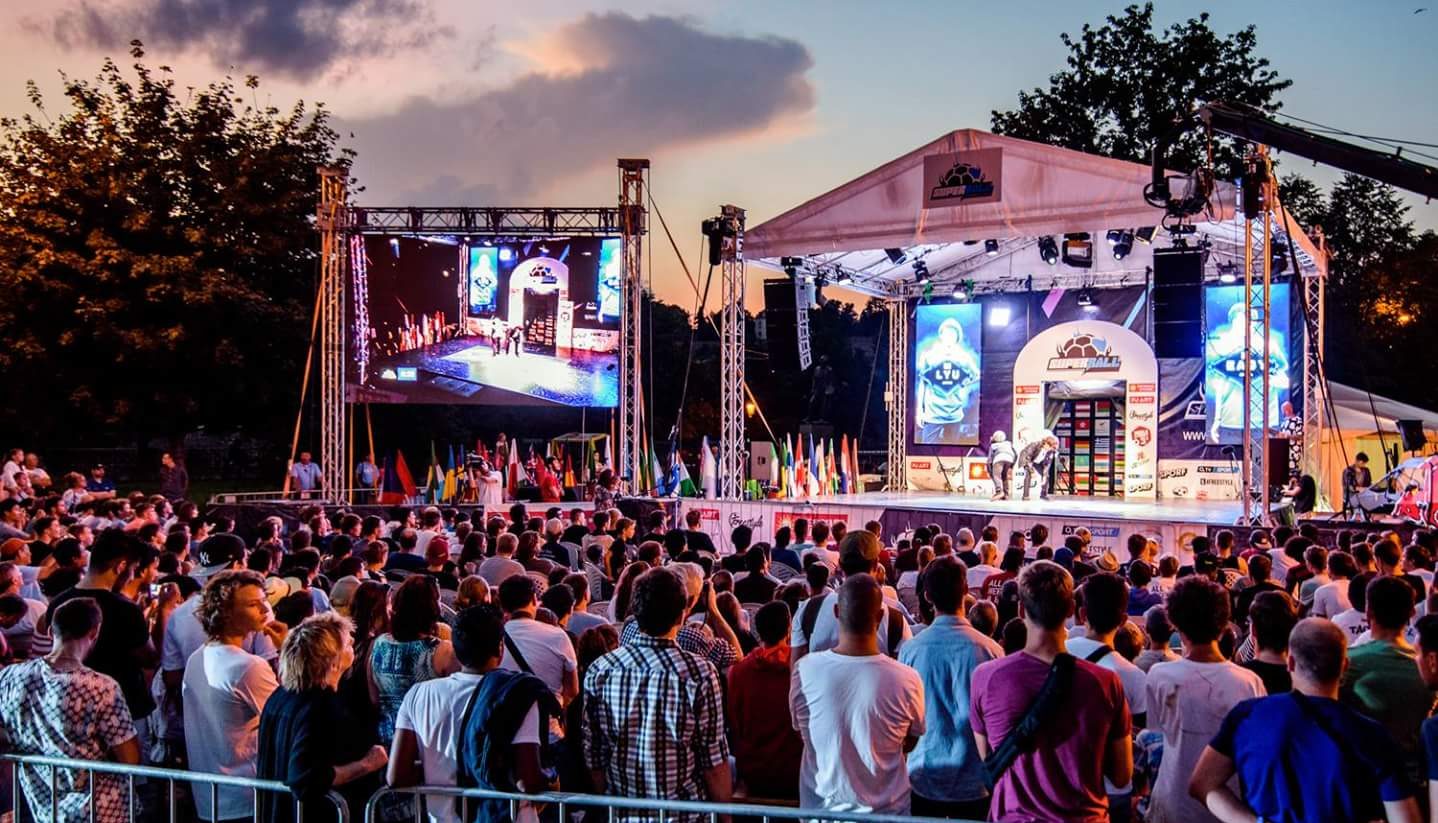 UK freestyler and Urban Pitch contributor Steve Gray gives us an insider's look at his time at Super Ball, the biggest and best freestyle event the world has to offer. From sightseeing in Prague, to the famous afterparty, Steve reflects on his fourth go around in freestyler's paradise. 
It's the most exciting thing to look forward to on my calendar — Super Ball. After three years of being in Liberec, the competition moved back to its original home of Prague, the Czech Republic capital city.
Even though it was my fourth year of attending Super Ball, I was buzzing to get back on the iconic red running track with both new and familiar faces of freestyle. I felt this year was going to be bigger and better than ever.
But before I talk about the competition, it wouldn't be possible to write about my experience without mentioning Prague, one of Europe's major tourist cities. My advice to both Super Ball participants and spectators would be to get out to Prague nice and early before the event starts, that way you can experience everything the capital has to offer, while still having the competition to look forward to.
In the city center, there is a wide variety of crazy performers down every street imaginable. If you're lucky you may even spot legendary Albanian freestyler Fabian Duro.
Charles Bridge, Prague Castle and the viewpoint from Letna Park are all beautiful attractions — and this doesn't even cover the capital's renowned nightlife, something which I certainly restrained myself from a lot more this year.
But Super Ball, the top dog of freestyle competitions, is an attraction in itself, and it did not disappoint in the slightest once again. It's always a pleasure meeting new freestylers, of which I did often, which gave me a chance to brush up on my rusty Spanish while also drumming up countless different handshakes and greetings.
With such a high amount of competitors, there were 44 circle qualifier battles to get through, and that's just for the main event! This year's competition format was interesting in that there was a points system used in the circles, and each player received between one and five points from each of the five judges.
However, I noticed that freestylers weren't being paired against each other based on the points they earned. Instead, it went back to the initial seeding each freestyler received before the competition began. I feel like this favored the 'big name' freestylers a little bit too much, rather than basing it purely off of their performances throughout Super Ball this year. This is certainly something to take into consideration for future competitions.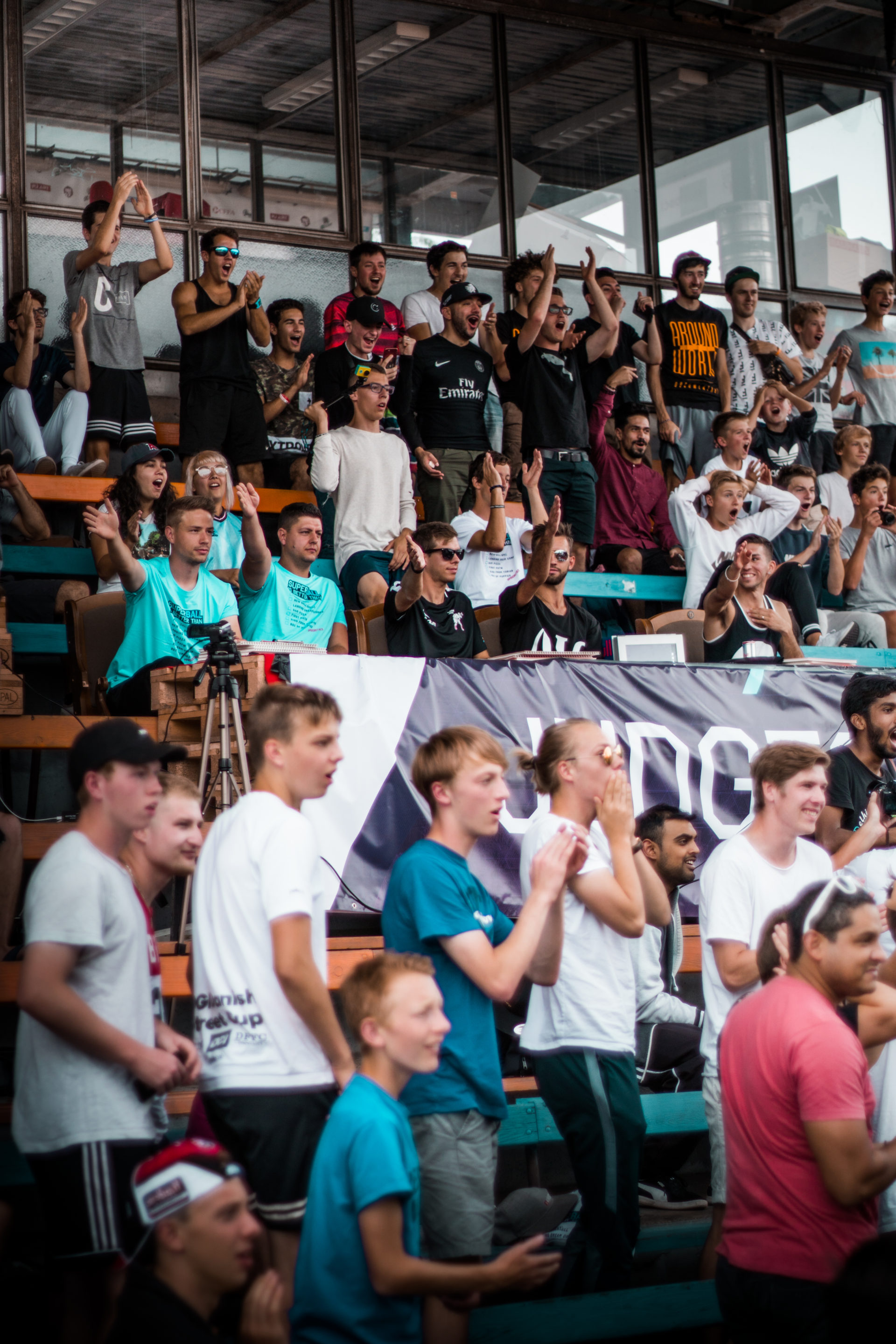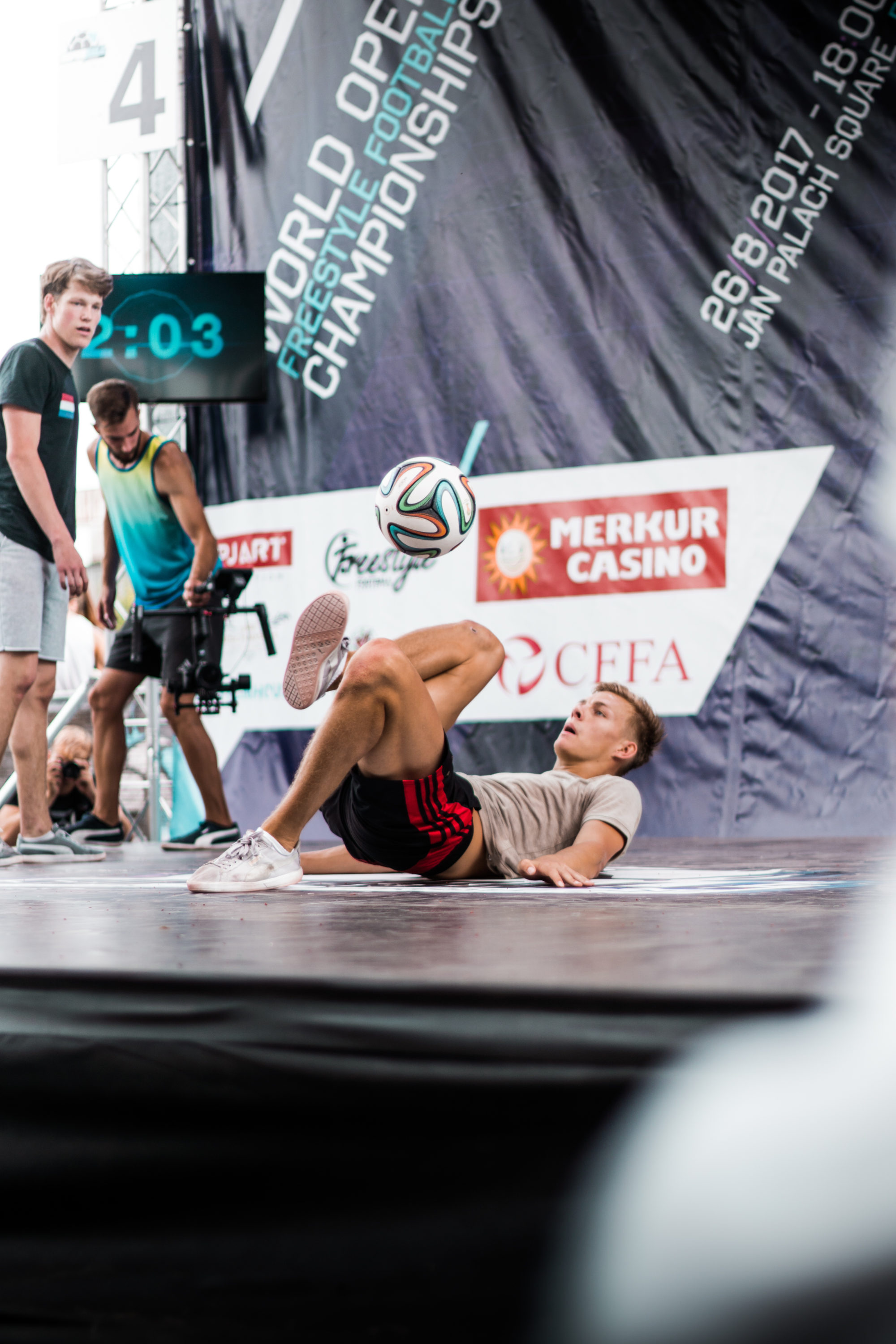 Us guys from Team UK were making the most of the trip for sure. In addition to dying our hair blonde (which has now turned into a strawberry blonde as I write this), we made sure to make plenty of noise on the sidelines in support of Griffin Berridge, who carried the flag the furthest for us in the battles, and made it to the Top 32.
In addition to our daily grocery trips to Tesco, we also found a five-a-side pitch not too far from the Super Ball running track, and we somehow wound up playing a full-on, 90 minute game with some Czech locals, which gave us a chance to show off our traditional football skills.
In addition to playing football, we got a chance to watch some as well, although it was at a bit of a higher level than our playing. A few nights before the Super Ball final, a group of freestylers and I went to the Eden Arena, located a stones throw away from our hotel, for Slavia Prague's Champions League Qualifier against Apoel FC, who hailed from Cyprus.
Despite the goalless draw, the atmosphere was insane, loud, hostile, crazy, and just about any other adjective that you could think of, which made it nothing like anything we'd ever experienced at a professional game before.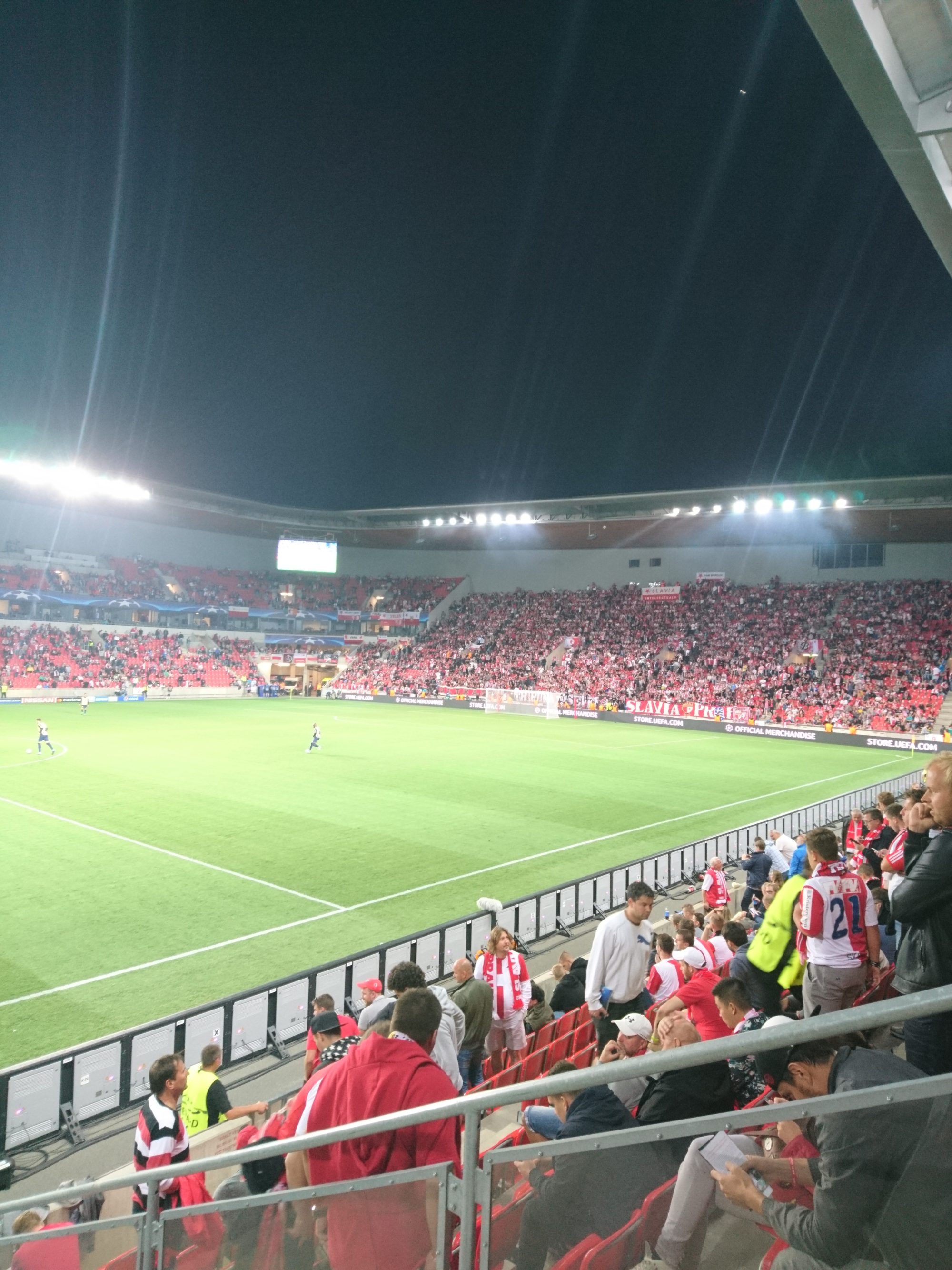 By the time the Super Ball final came around the next day, everyone was well and truly ready to sit back and immerse themselves in one of the best shows on earth. The final took place in the beautiful Jan Palach Square in Old Town Prague, and the atmosphere was wonderful. A warm summer's evening with a beer in hand at Super Ball — what could be better?
One thing that I really like to see is the production level of such freestyle events. From the giant video screens that displayed player intro sequences, to all of the staff members running around like headless chickens to ensure that everything was running smoothly, Super Ball was truly professionally done, which is only suitable for such a unique and entertaining event.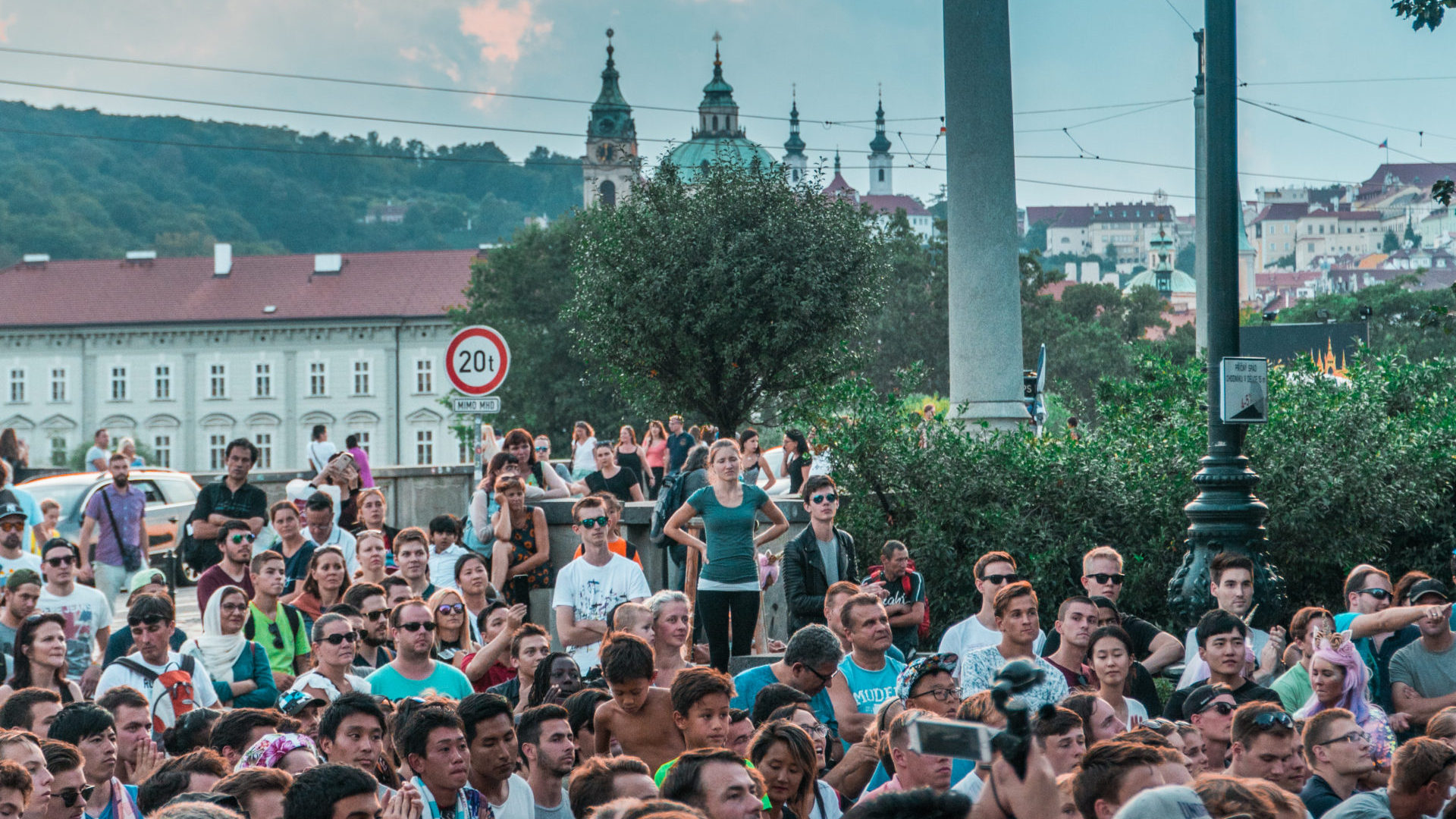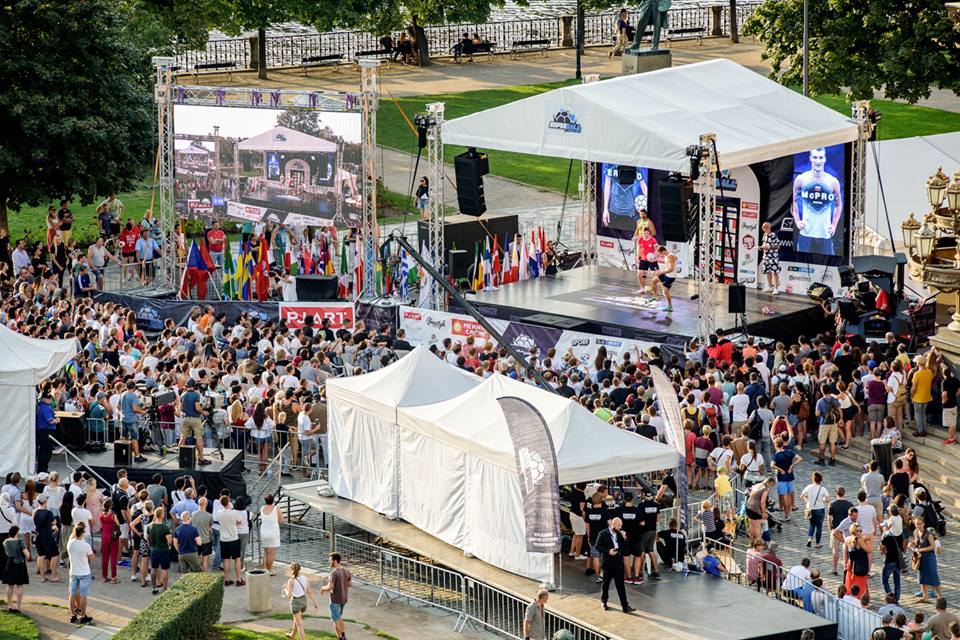 More importantly, the quality of the freestyle battles and routines was on another level, which made for an amazing atmosphere as we went into the night. Super Ball MC Lorenzo Pinciroli kept the crowd energized just as he always does, and the fans were electric in support of the athletes.
Pinciroli was also joined by special guest host Petr Cerha, a notable Czech television host and presenter. He was on hand to speak the native lingo for the Czech locals in attendance, as well as bring his beatboxing skills to the mix, incorporating each freestyler's name in his beatboxes throughout their set. I can't speak for these freestylers, but if it were me up there while he was beatboxing my name, I would have found it a bit strange and distracting.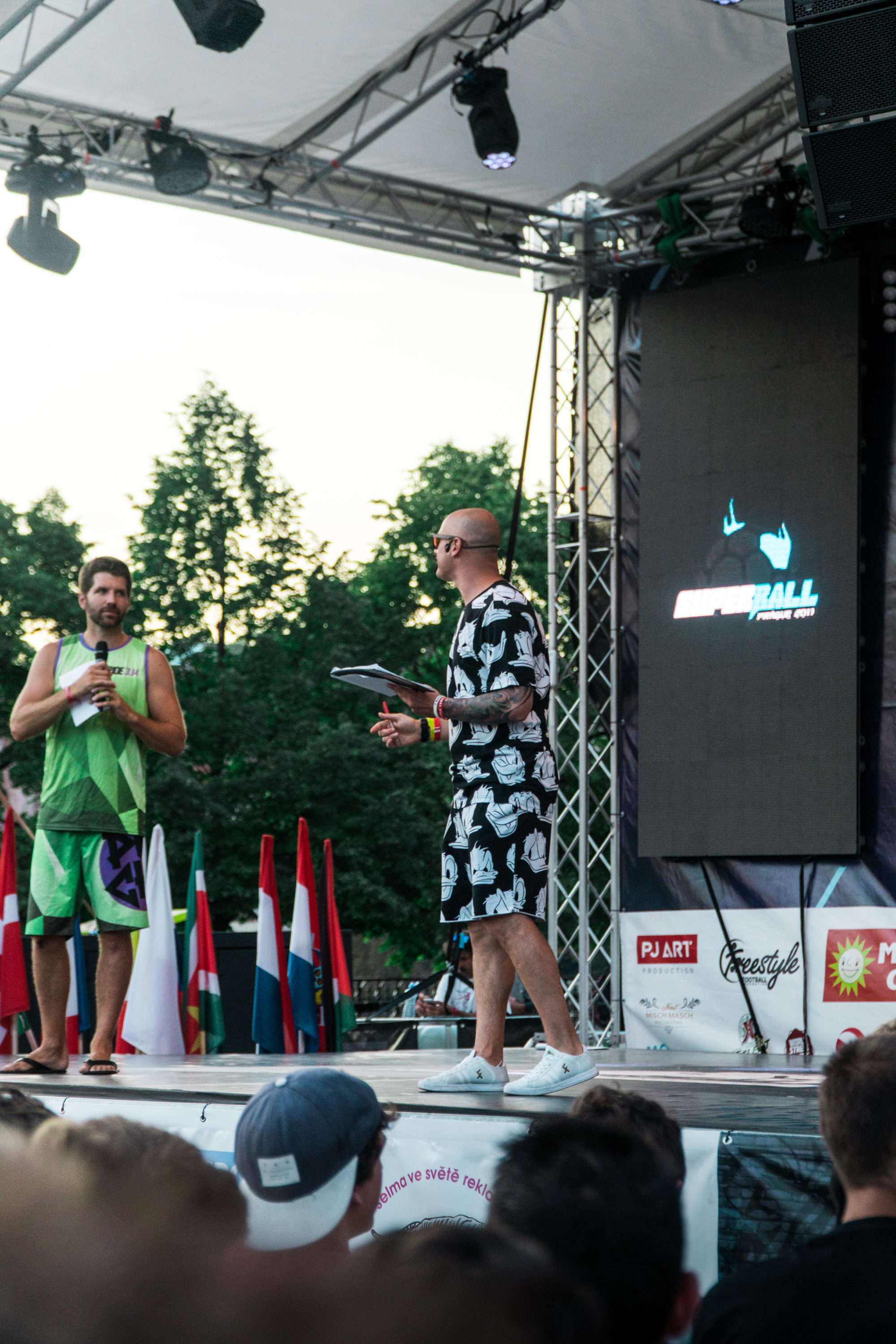 Ricardinho was a worthy winner in my eyes, even though I feel like the two semifinal battles were incredibly close, and could have literally gone either way. In the final, the Brazilian duo of Ricardinho and Pedrinho shared one ball for their battle, which I thought was an interesting gesture, but it really seemed like they were having fun up there. Also, Liv Cooke came, saw, and absolutely conquered the female battles, so mad respect to her for achieving that, because I know how much she wanted it.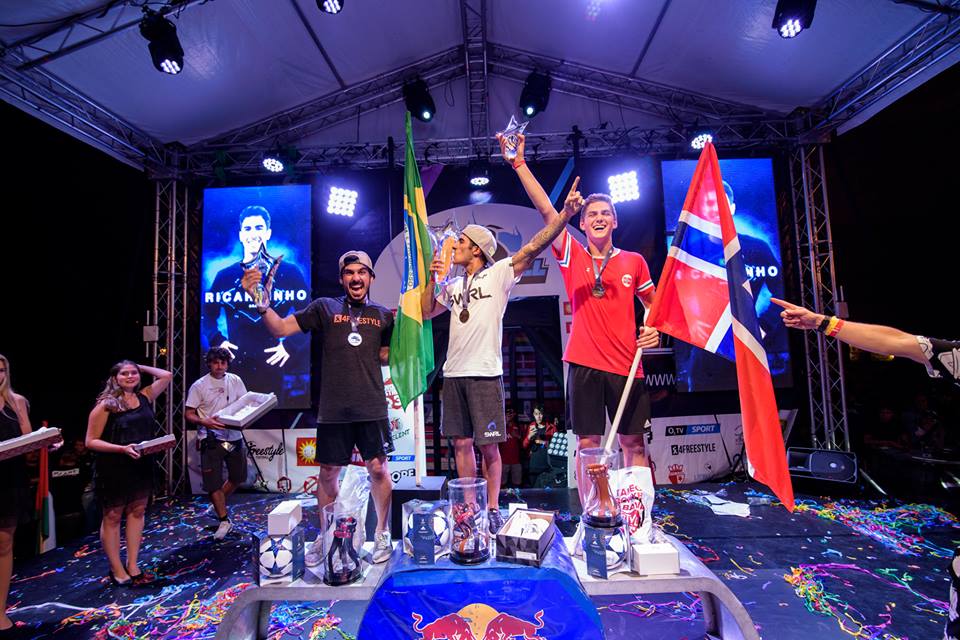 Finally, to wrap up the week in typical Super Ball fashion, there was the after party, this year at Misch Masch Bar. I won't name any names, but there were definitely some that paid the price for all of their alcohol consumption the next day. I am still shocked that, leaving the bar in serious need for some food, I was able to find a 24-hour, vegan-friendly burrito place. Being a vegan in a foreign country is hard enough, much less wandering the streets for some food in the wee hours of night. It was almost enough to make me believe there might be a god.
Anyways, most importantly it was nothing but good times once again. This is the part where undoubtedly there are just too many people who I would like to thank for making the trip phenomenal once again. While I can't thank everyone, I have to send a very dedicated thank you to the "Big Boss" Lucaso and PJ Art Production, for none of this would have been possible without them.
Of course, I won't lie, trying to fit all of my experiences from an 11-day trip into one story was very difficult, and oftentimes it was hard to find the right words. That's why I made the video below that I feel really captures the essence of Prague, Super Ball and the #Fslife altogether. So give it a watch, and hopefully I'll see you next year!