In light of Gianluigi Buffon's return to Juventus and rumors around more legends returning to their former clubs, we decided to take a look back at other similar second stints — both good and bad — assigning them grades out of 10 along the way.
Football has a funny way of bringing things full circle, just one of the many reasons why we call it the beautiful game. We could endlessly ramble on about its omnipresent poetic justice, but instead let's focus on just one factor — the return of star football players to the clubs they made their big break with.
For some, the return is great and they further their legacy and relationship with the club and its fans. For others, it doesn't always go to plan and quite frankly ends up doing more harm than good for not only their team but their own reputation. Kind of like getting back into a toxic relationship with your ex.
There's a myriad of reasons as to why a player would make their return to a former club, and with a few doing the same this year such as Gianluigi Buffon back to Juventus, we take a look back at both the the brave successes that a second stint has to offer and the unfortunate disasters that prove the grass isn't always greener on other pitches.
Kaka – AC Milan (2003-09, 2013-14)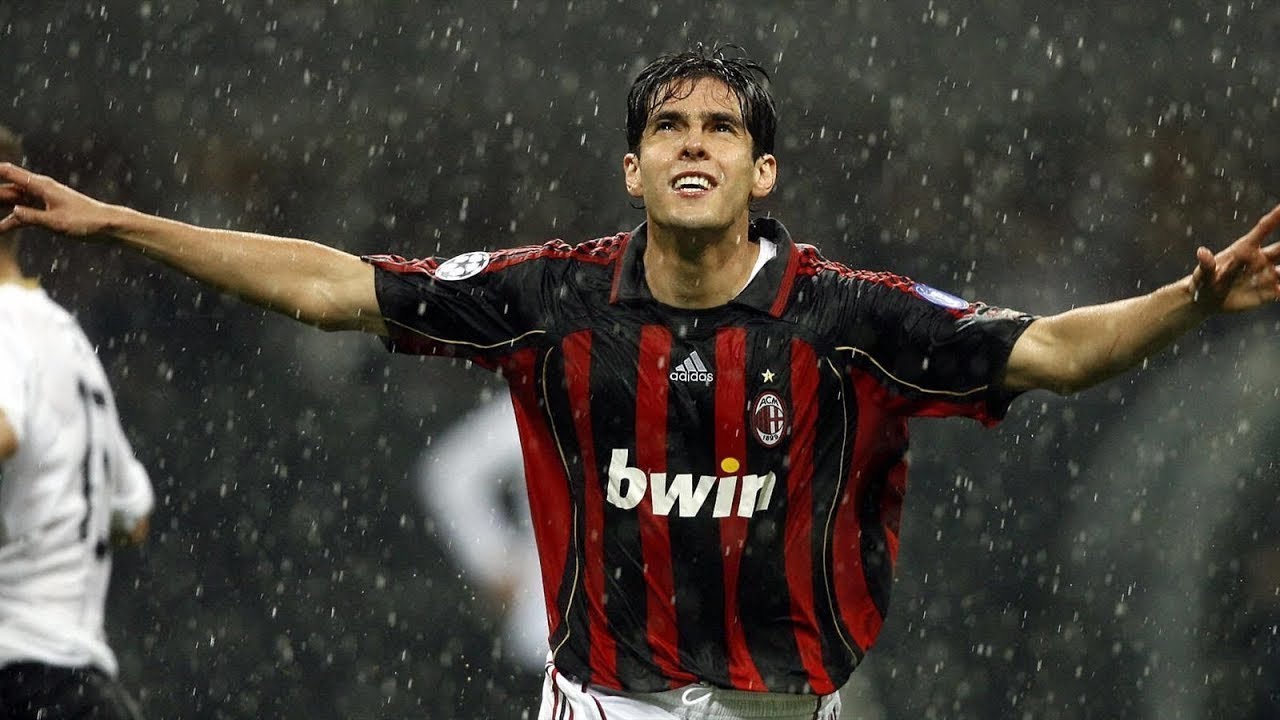 A household name in football. The Brazilian midfielder best known for his dribbles and assists, Kaka enjoyed six seasons with the red half of Milan, winning the league in his debut season. During this spell he won the Champions League in 2007 against Liverpool, avenging their infamous 2005 loss to the same club in Istanbul. Kaka also won the Serie A footballer of the year twice, as well as the Ballon d'Or in 2007.
The playmaker's rise earned him a high-profile move to Real Madrid where unfortunately, four injury-laden seasons with Spanish giants didn't quite live up to expectation.
A return to Milan was in the cards, but despite picking up his No. 22 shirt and gracing the San Siro again, it just wasn't quite the same Kaka. He signed a two-year deal but after only a single season, he moved onto MLS with Orlando City, adding to the "European retirement home" rap the top American division so often gets.
His mind seemed elsewhere and his previous injuries might have hampered him. Kaka was a lot more cautious and simple in his play in the second spell and it's a real shame we didn't get another stint of the blindingly quick and creative playmaker that gained his reputation in the first place.
First spell: 9/10
Second spell: 5/10
Santi Cazorla – Villarreal (2007-11, 2018-Present)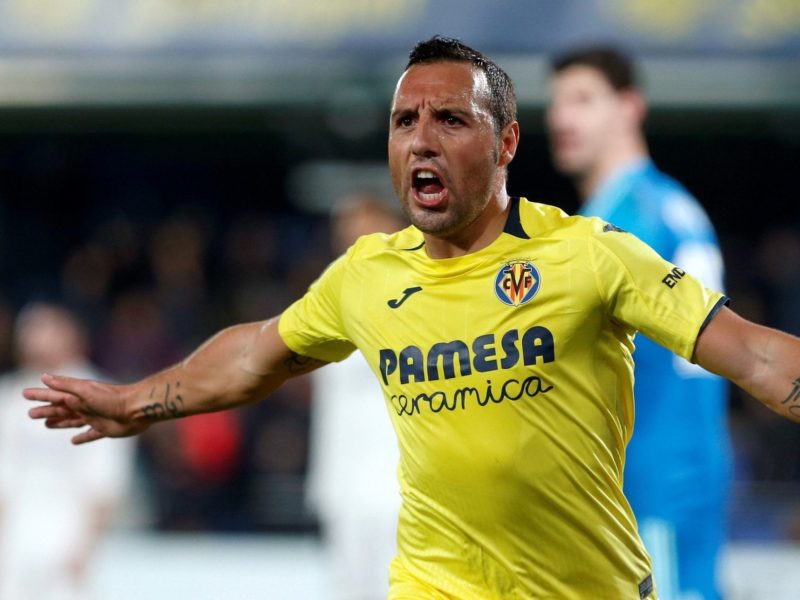 The little Spanish magician moved from Villarreal to Arsenal in 2012 after four seasons and became an instant hit. Best known for being a brilliant playmaker, Cazorla has the ability to pass and shoot with both feet at a nearly identical high level — not to mention his incredible dribbling and ability to get out of tight spaces and situations.
The end of his Arsenal career came prematurely after an Achilles injury that spiraled out of control. After getting infected and requiring a whopping eight surgeries and a skin graft that removed some of the skin from his forearm where his daughter's name was tattooed, he was reportedly told he'd be lucky to walk again, never mind play professional football.
He managed to defy the odds and get himself back into a playing condition, although his natural abilities were very much going to come under question returning from such a lengthy and complicated layoff. He sealed a move back to Villarreal, with one of the most memorable player reveals we've ever seen.
At 34 years of age, people wouldn't have had high expectations for the central midfielder, however his resurgence has been truly incredible. He helped Villarreal to pull away from their relegation struggles and put in a masterclass performance, scoring seven goals in his 46 appearances last season.
So instrumental has been Cazorla that he has even managed to earn himself a recall into the Spanish national team, which obviously is littered for options of technically gifted footballers in the central midfield.
This is his third spell at Villarreal, but to compare the latter of the two, the 5-foot-6 playmaker has done very well for himself. Moral of the story — never give up!
Second spell: 7/10
Third spell: 9/10
Thierry Henry – Arsenal (1999-2007, 2012)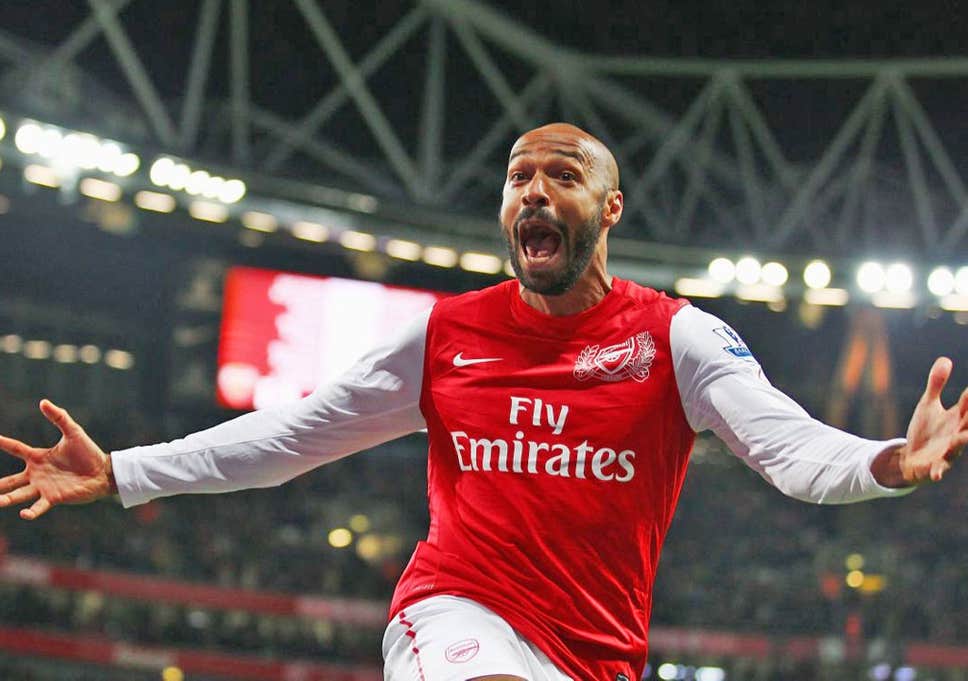 Hailed as one of the greatest strikers of all time, in his prime the electric Frenchman was unstoppable and still stands as Arsenal's all-time top goalscorer with an astonishing 228 goals in 377 games for the Gunners.
In his seven years at Arsenal he won many trophies and accolades, including two leagues titles, two FA cups and a magical season as part of the "Invincibles" squad that went undefeated for the entirety of the league campaign in the 2003-04 season.
Despite the haul of talent around Henry, he really was the heart of Arsenal and on many occasions was a one-man team and game changer with that extra bit of quality. As such, he eventually took on the captaincy role.
It was tough for all parties to see him depart for Barcelona for a new challenge for trophies alongside even more incredible players, but everyone knows he is Arsenal through and through.
Three years at Barcelona were followed by a stint with MLS' New York Red Bulls. After training with Arsenal during the MLS offseason, Henry resigned with the club on a two-month loan deal in 2012. The return of the king.
Henry came off the bench to score the winner in typical fashion with a cool-as-a-cucumber finesse shot into the far corner in an FA Cup win over Leeds at the Emirates Stadium. A fairy tale return sending everyone into pandemonium, it just seemed written in the stars. He also scored a late winner in stoppage time against Sunderland in what was his last-ever appearance for Arsenal.
So even though he only made four appearances in this loan spell, he scored two vital winners and showed his familiar class. To be fair though, he could have been in a wheelchair and fans would have still welcomed him back to play with open arms.
First spell – 10/10
Second spell – 8/10
Mats Hummels – Bayern Munich (2007-09, 2016-19)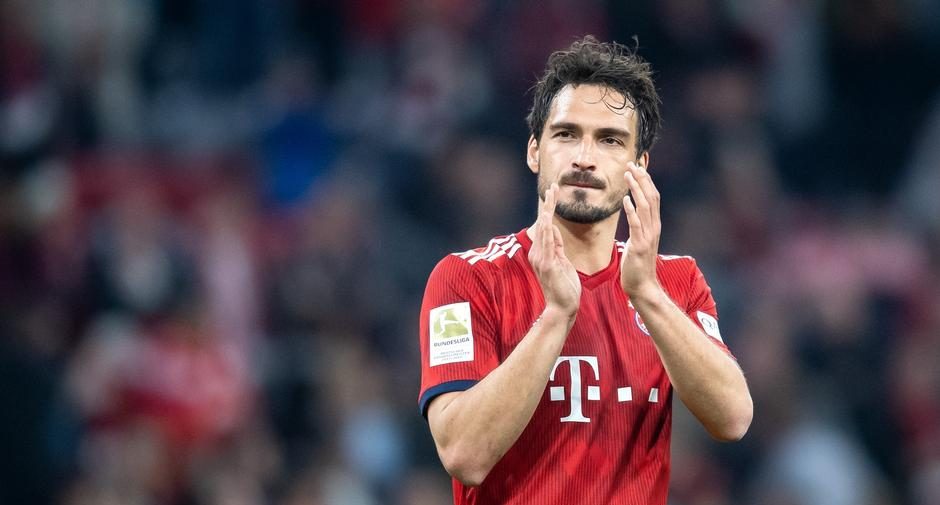 The big German center back started out his career with the Bayern Munich academy at 6 years old. Many might be unaware of this fact about Hummels, who is best known for his meteoric rise as part of the yellow wall defense at rivals Borussia Dortmund.
He won two consecutive league titles with BVB as well as a German cup, not to mention the strides he was making for the national team winning the World Cup in 2014.
We're all familiar with the ongoing joke that Bayern Munich poaches the best players from the other teams in the Bundesliga, and Hummels was the next target as he sealed a move back to Bavaria in 2016. He left a boy and returned a man to his childhood roots.
In his three-year second spell, he won the Bundesliga every season, pipping Dortmund on each occasion. The three league titles went along with a German Cup and a trio of Super Cup victories, which probably led to a purchase of a separate wing to his trophy case.
Form and favor dropped a little bit towards the end however, and now in a crazy turn of events, Hummels has just signed back with Dortmund in a €33 million move. Will he be loved by the Dortmund fans again or will he have his work cut out for him at 30 years of age now?
First spell – 6/10
Second spell – 8/10
Claudio Pizarro – Werder Bremen (1999-01, 2008-12, 2015-17, 2018-Present)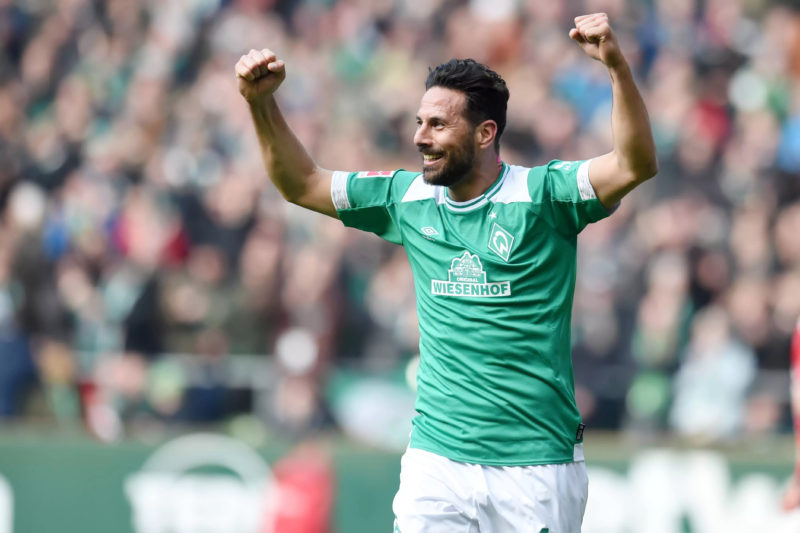 One of those players who has just quietly gone about his business over the years, at 40 years of age Claudio Pizarro is still going strong. The Peruvian is currently on his fourth — yes fourth — spell with Werder Bremen in Germany and still knows how to find the back of the net.
When he first signed with Werder and moved to Germany, he managed a good 38 goals across his first two seasons which ultimately earned him a move to Bundesliga rivals Bayern Munich in 2001 (a club he would actually go onto have more than one spell with as well).
In 2008 he made his return to Bremen, and in his second spell with the Green-and-Whites, his goals-to-game ratio was even better, scoring 89 times in 144 appearances across all competitions. He then eventually ended up back at Bayern Munich for a second time, and won three Bundesliga titles and a German Cup which he is rather deserving of. In 2015, Pizarro moved back to Werder, where he was very much welcomed with open arms.
Into his third spell with the club, the aging Peruvian managed to silence some of the critics with a somewhat steady flow of goals (17 in 51 appearances across two seasons).
After a random single season with FC Koln, Pizarro moved back to, yep you guessed it, Werder Bremen and has just signed another one-year deal where he will now be playing over the age of 40. Incredible.
Despite only winning a solitary German Cup with Werder Bremen in 2009 and winning more trophies elsewhere with Munich, he really has become part of the furniture at the club, and who knows how long it will go on for.
First spell – 7/10
Second spell – 8/10
Third spell – 6/10
Fourth spell – 5/10