With an instantly recognizable catalogue that has been featured in major outlets across the globe, Jorge Lawerta has created his own lane through a series of simple yet captivating prints. We kick off a new series that highlights some of the brightest artists in football with the uber-talented Valencian.
Hailing from Valencia, Spain, Jorge Lawerta has become one of the top illustrators in the European football scene. His work has been commissioned by the likes of FIFA, ESPN, and BeIN Sports, and he's also had opportunities to work with some of the world's biggest clubs. His distinctive style could be seen in quite possibly its most ambitious form to date during last year's Copa del Rey final between FC Barcelona and his home club Valencia CF. A massive tifo that he designed covered the entire Valencia supporters' section — any bigger and it would've been visible from space.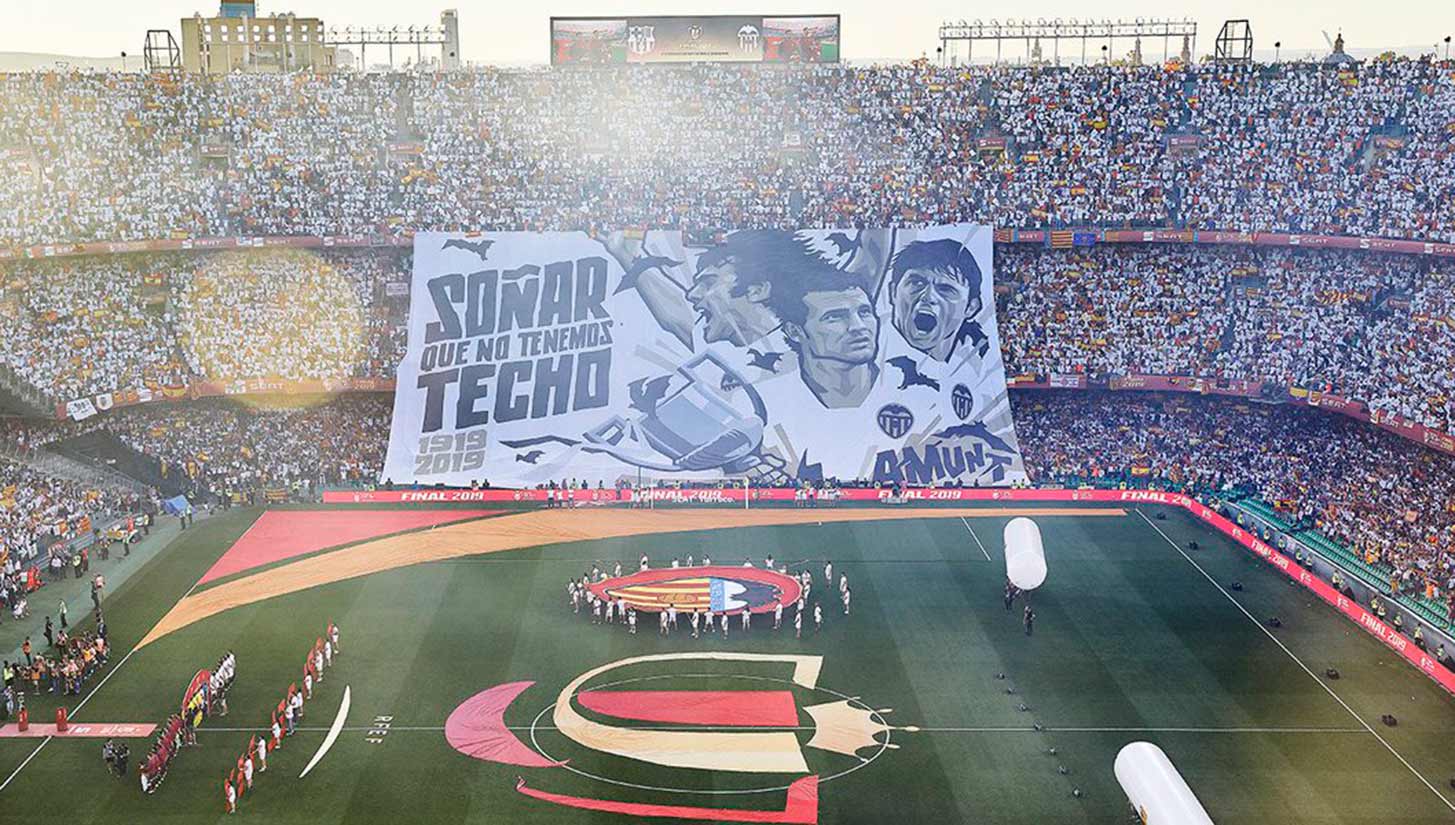 Jorge and I go way back, all the way to my early days of posting groundhopping photos on Instagram. We instantly connected thanks to our surprising mutual fandom of Newell's Old Boys — it was friendship in a snapshot. We were recently able to catch up, and we discussed his career highlights, numerous different roles, and travels across the globe.
Urban Pitch: Let's start at the beginning. How did you get into football illustrations?
Jorge Lawerta: I decided to move from Valencia to New York and I spent some months there. I realized that was the same routine as in Valencia and I resolved to book a flight to Argentina. I didn't have a portfolio at that time, and there were many quotidian aspects of the city I liked. It was great to observe the daily elements and start drawing elements of football. As they say, the folklore of football is tremendous — the rivalries, team colors, nicknames, and stadiums are all vast topics to explore. My work became viral on social media and ESPN commissioned me. People liked my prints!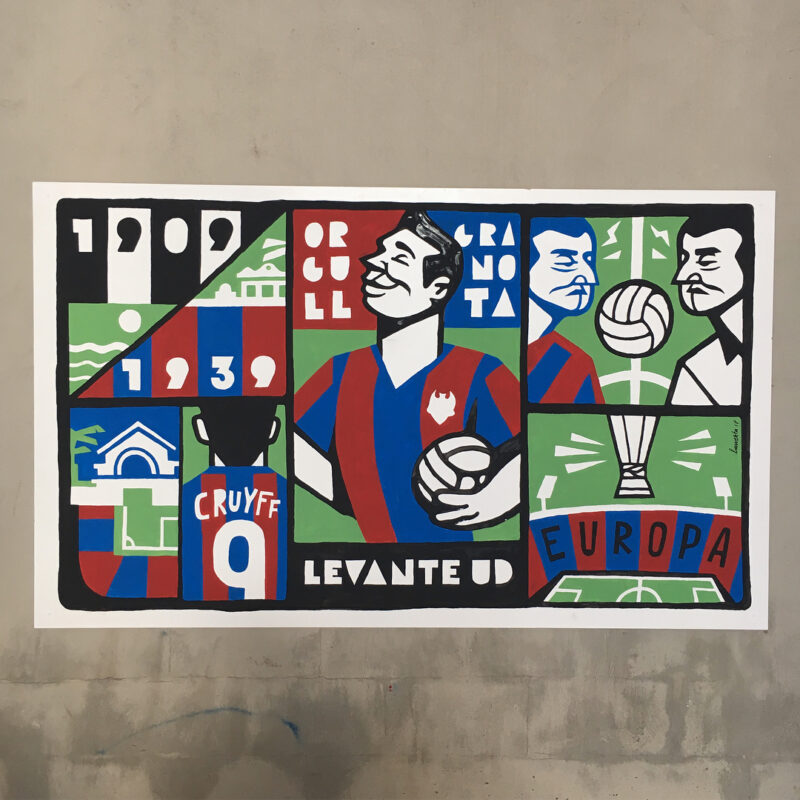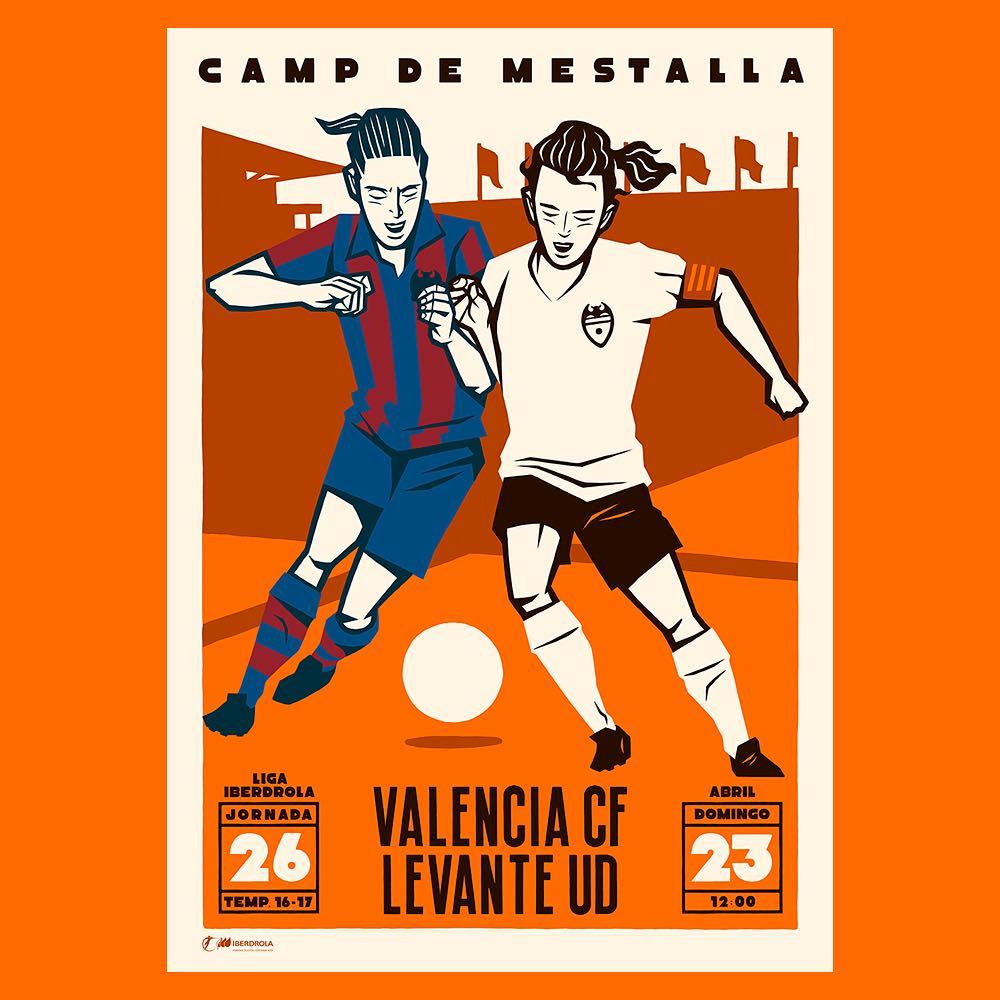 You have worked for Levante UD, playing a key role in the club's new image. As a Valencia CF supporter, what was it like working for a rival club?
I will always remember Levante as the first club I worked with. Thanks to this, I had the opportunity to get involved in more projects in the world of football. It was excellent to work with Levante UD because they are very open-minded, creative, and up for new ideas.
At last year's Spanish Cup Final, Valencia Club de Fútbol is playing against the giants of Barcelona on the 100th anniversary of your club. Suddenly, Valencian fans display a big tifo you illustrated with the message, "Dream that we don't have limits." And Valencia won. What was it like to see your work on a scale that large?
Wow. It was a dream come true. It's everything I could dream of as a Valencia fan. Not just the project, it was that single moment — in the Centenary year and the team won! I had a lot of support from the fans, and got loving messages from everybody. That week was perfect.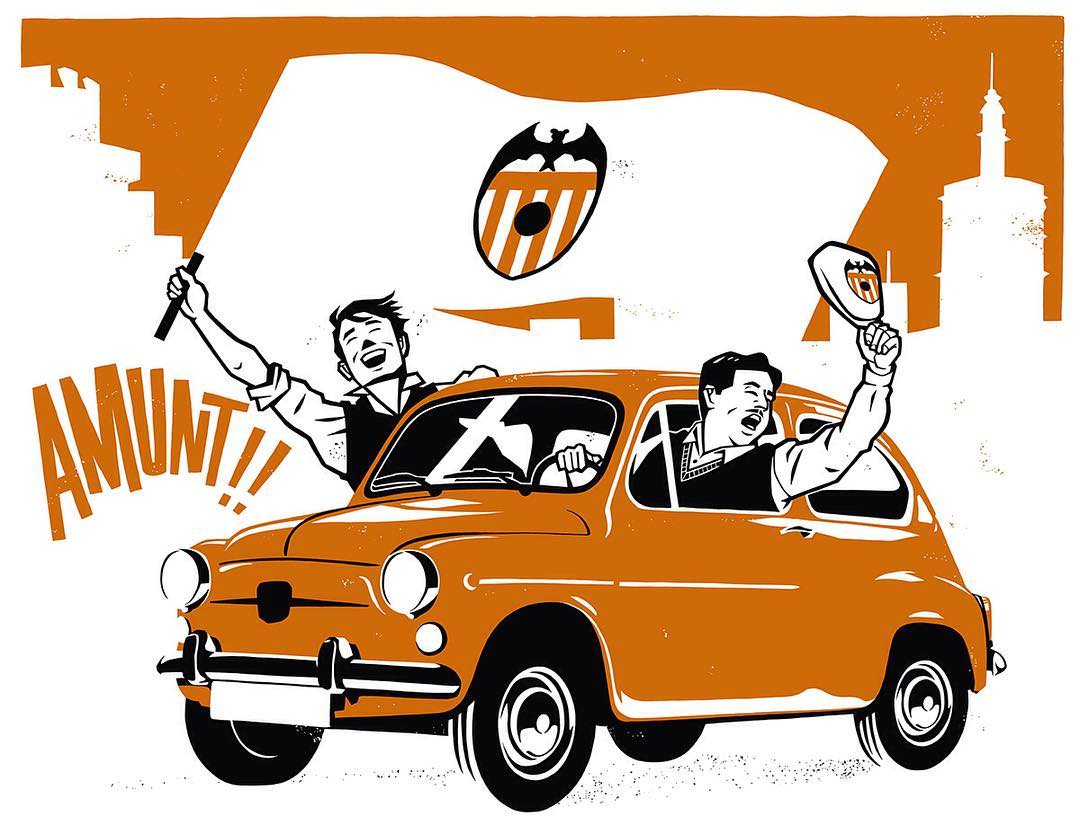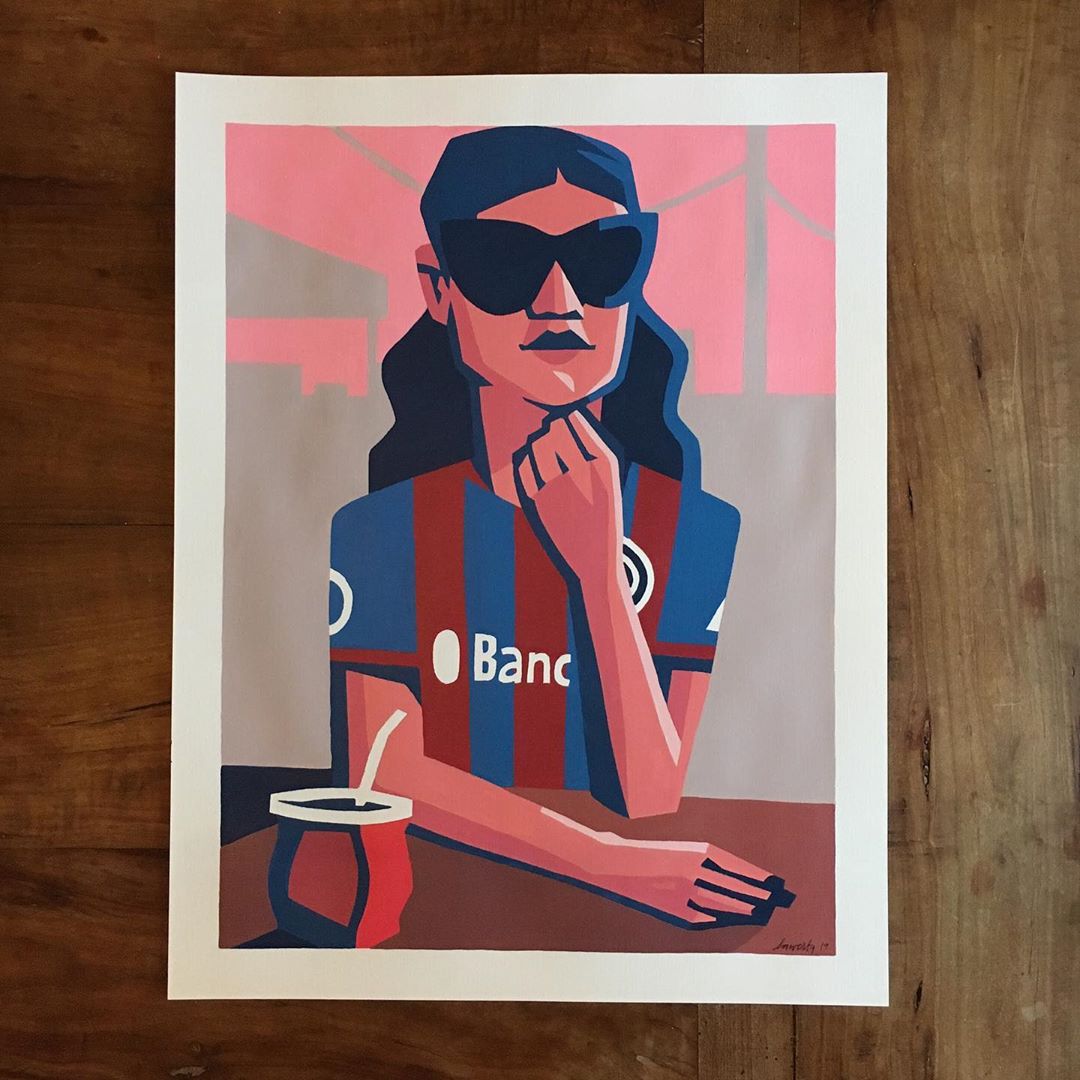 Your work is full of daily elements and routine situations. How are you able to take such mundane material and make it compelling?
It is essential to capture the things you like the most. I draw the details that catch my attention — the illustration must have a meaning.
What are some of the elements in football that interest you most?
I am genuinely fascinated by the nicknames of the clubs, especially in Argentina. Why is a team called "millionaires," "the lepers," or "funerals"? It is complex to figure out how a group of people collectively preserve the nickname 100 years after a team was founded. Why did they choose those colors? What's the history behind the badge?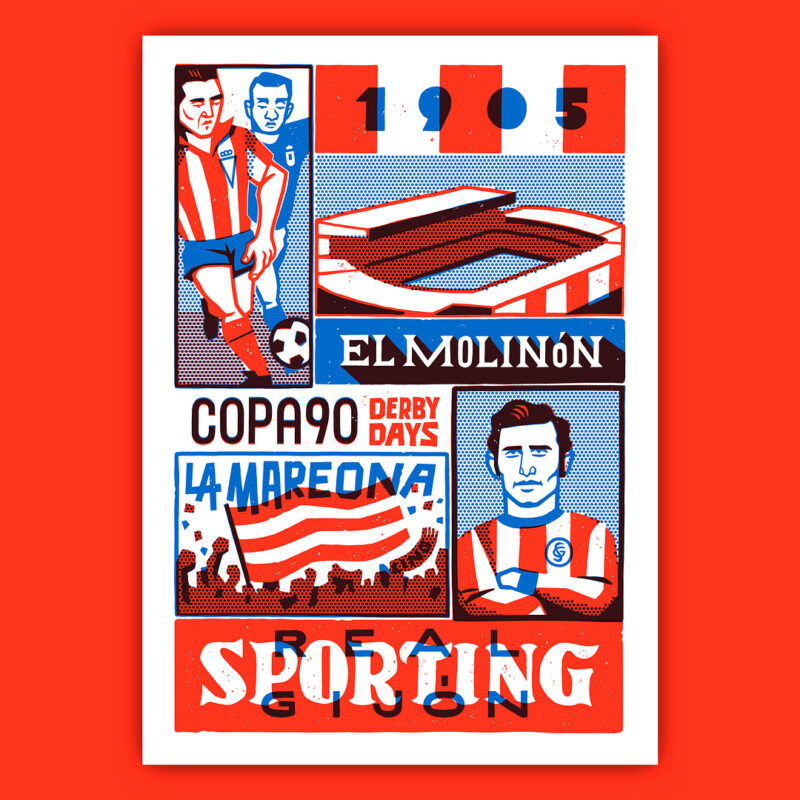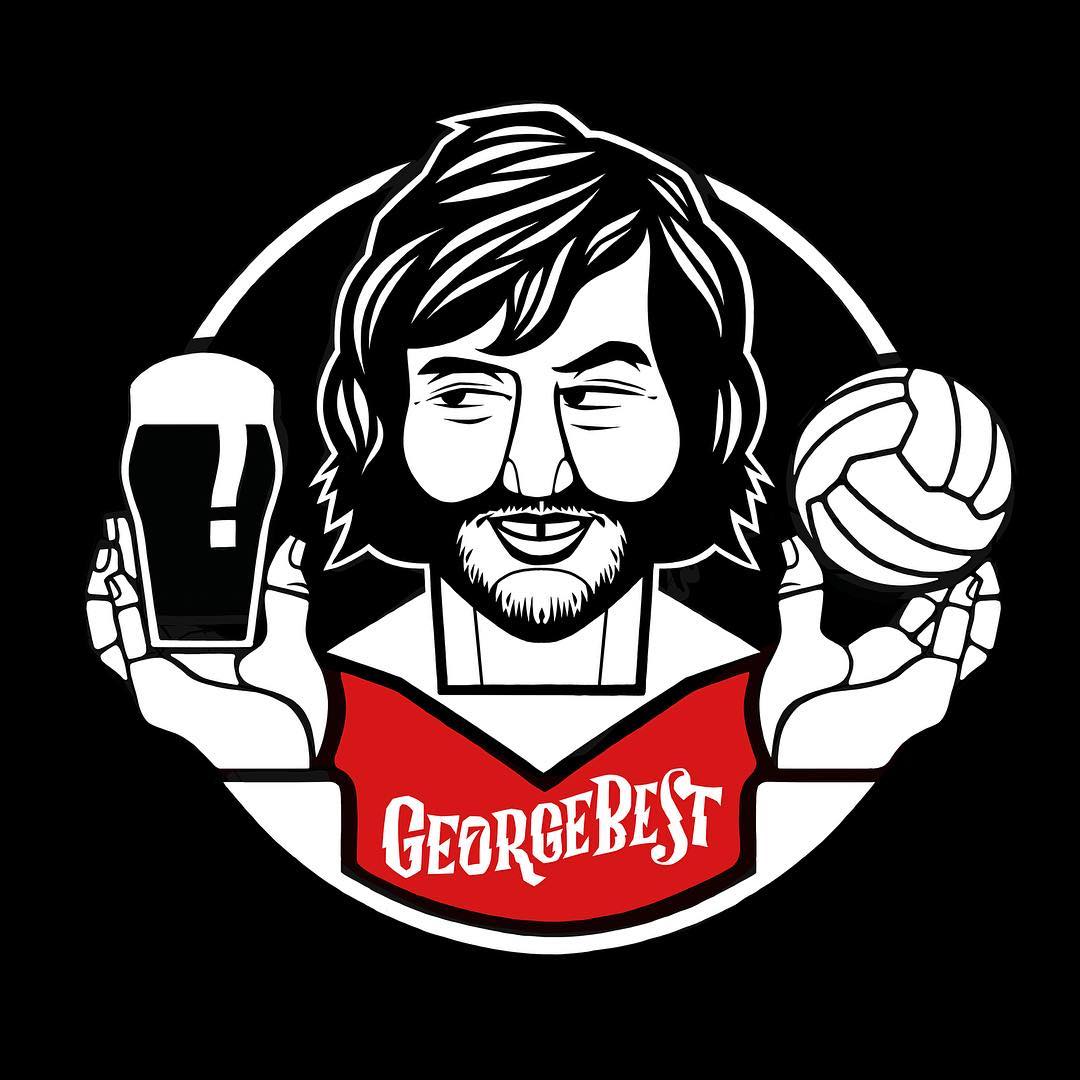 You're from Valencia, but you've lived in New York and Buenos Aires. What have you taken from all of these unique cities?
There's nothing like home. Valencia is a city not as crowded as Madrid or London and the cultural offer is vast. On the other hand, New York and Buenos Aires have so much in common. For me, Buenos Aires is the NYC of South America. I like these kind of cities with multicultural histories behind them. People from all over the world have become part of them — Jewish, European, Polish, Italian. The streets are alive, people are sociably active, and the cultural heritage they offer is massive.
As a European, what is it about football in South America that is so captivating?
There is no place in the world as passionate about football as Buenos Aires. Everything is personal, and everything is all about passion. The Argentine football palette is unique.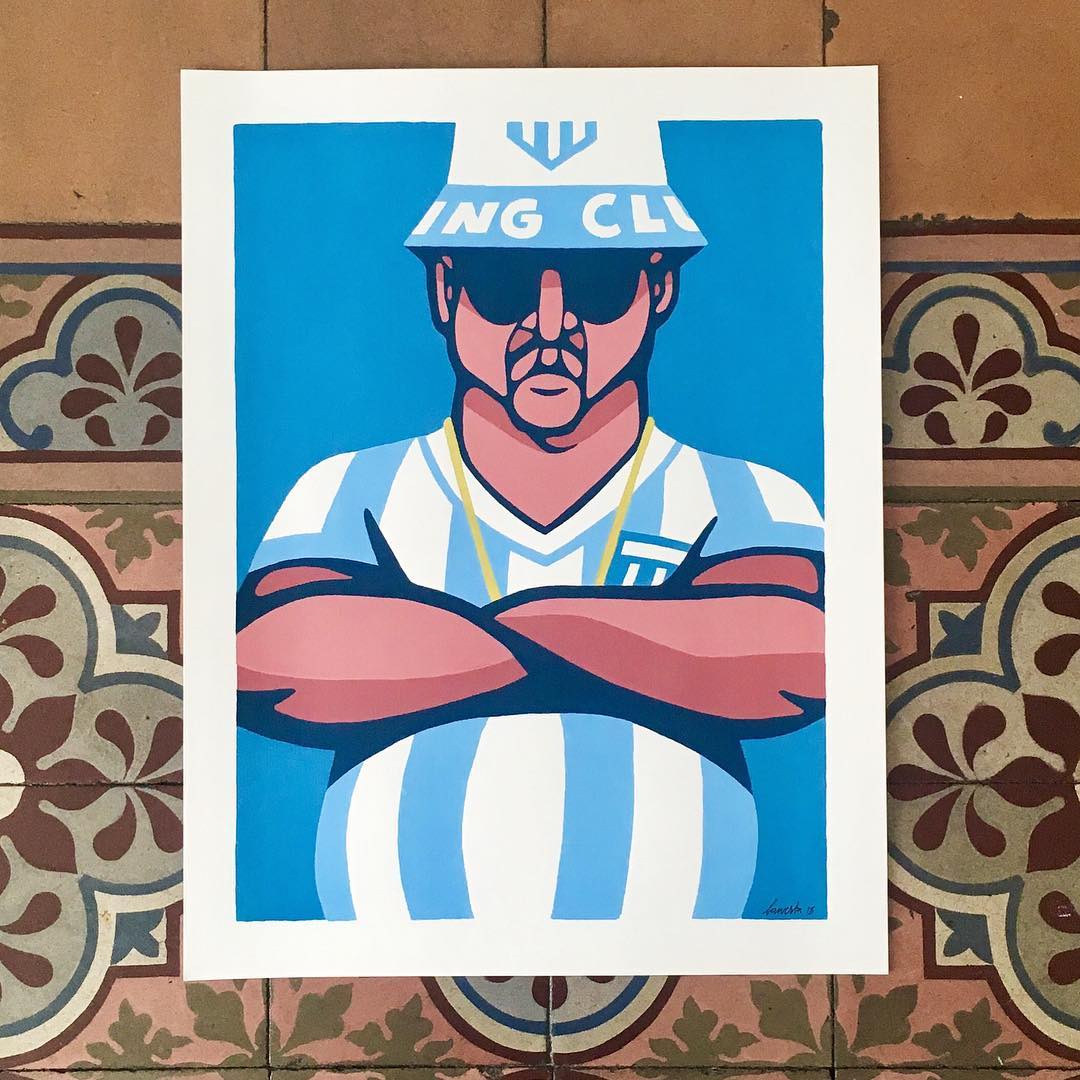 What are you currently working on? Any exciting projects on the horizon?
I want to do more murals and interventions in big places in the city. I'm trying to leave the digital format and start painting and creating more visual work.
Follow Jorge Lawerta on Instagram and Twitter to stay up to date with his latest work.