With the UEFA Champions League quarterfinals taking place next week, we take a look at the vibes each of the eight clubs remaining are giving off. 
Breaking down players, managers, formations, tactics, and statistics? Child's play!
(This is in fact not easy and not just anyone can do it.)
Given this (I'm sticking to my guns here), along with the fact that I've already looked at each of the Champions League final eight teams through the prism of historical reputation, I had to come up with something new, or, at the very least, not the exact same.
So, with the UEFA Champions League quarterfinalists preparing to kick off, I thought I'd look to my gut to figure out where the remaining Champions League teams stand heading into the opening legs of their quarterfinal ties.
Manchester City: Brilliance in Sartorial Simplicity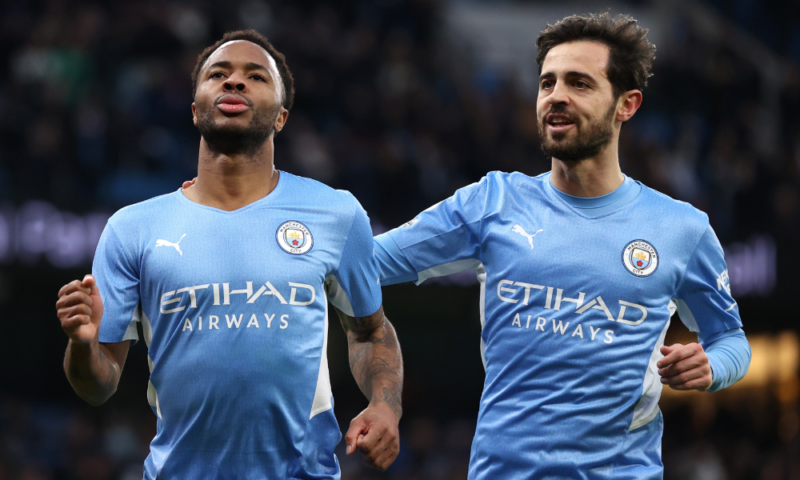 We all know the drill by now: As great as the domestic trophies are, all of this — the money, the top-notch stadium and facilities, the hilarious collection of talent, the legendary manager — it's all geared toward winning this competition.
A year after finally breaking through and reaching their first-ever Champions League final, one year removed from their spiritual doppelgänger PSG managing the same feat, Manchester City enter these quarterfinals as the odds-on favorites to lift the trophy. Unlike PSG, who annually find a new and inventive way to stumble into heartbreak, City are simply looking to stay the course and steer clear of the maddening (and maddeningly repetitive) pitfall of Pep Guardiola adding another dimension to the chess board, and outmaneuvering himself at the most vital moment.
Whether this team can shake that monkey off of its back remains to be seen. If we're being honest, the home first leg of a quarterfinal against a good-but-not-great Atlético de Madrid that had lost its defensive identity for much of the season really isn't the stage on which these "disaster-classes" typically play out. The soonest we need to worry about Pep contemplating "what if we made the whole plane out of right backs?" is a couple of weeks from now in Madrid — or a few weeks after that in a semifinal against Liverpool.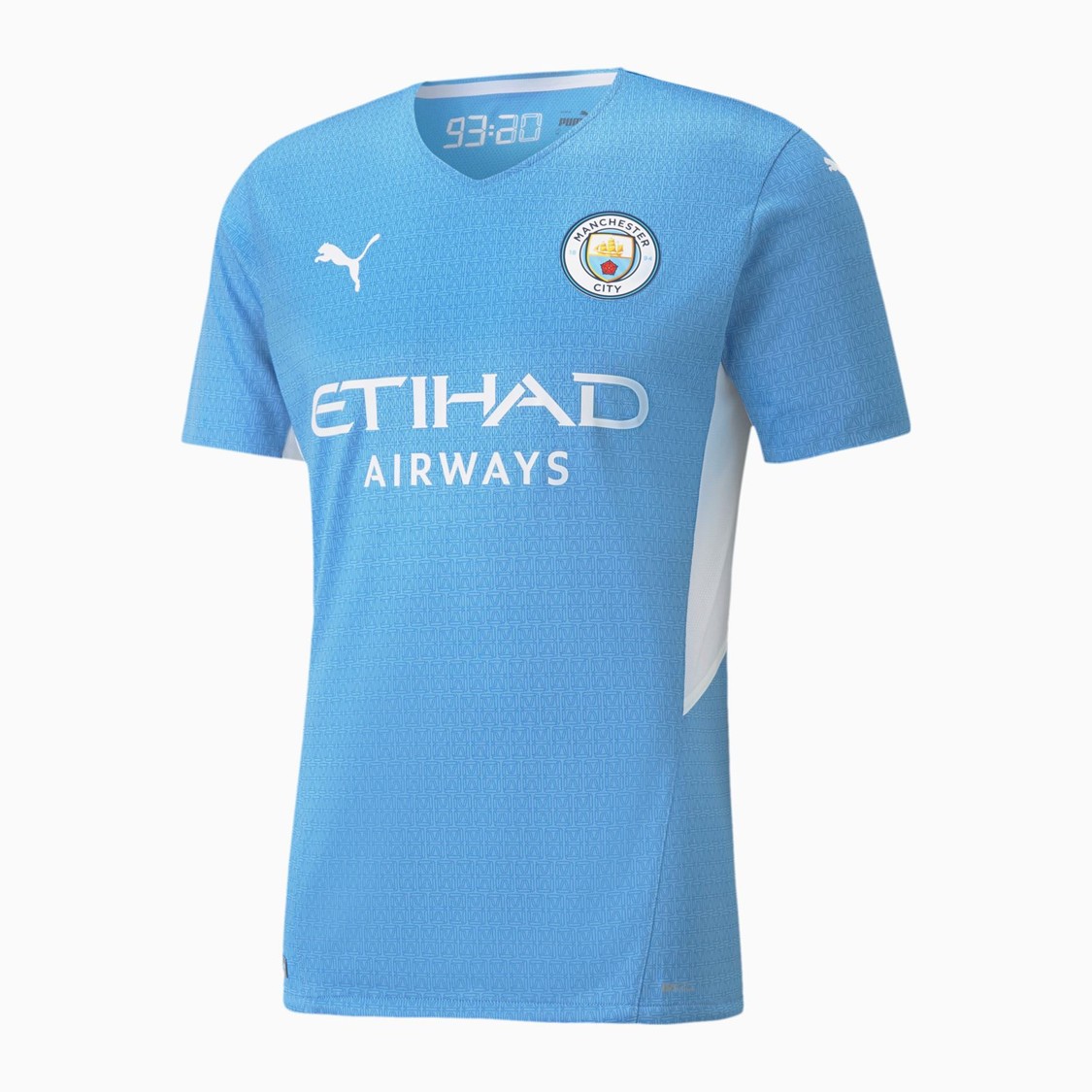 So, meanwhile, we can bask in the beauty of one of the two best home kits remaining in this competition. Brilliant in its simplicity, City's PUMA home shirt puts the gorgeous sky blue with which the club is identified solidly front and center. Not only is this an alluring shade of the club's main color, it marries perfectly with the yellow and red of the badge and isn't infringed upon by the minimal white accents elsewhere on the shirt.
As an extremely cool added bonus, embroidered inside the shirt's collar is "93:20," in reference to Sergio Agüero's dramatic stoppage time goal in the 2012 season finale against QPR, which clinched City's first league title in 44 years, with "10" (Agüero's number) also highlighted.
Fantastic.
Atlético de Madrid: Ditching Disappointment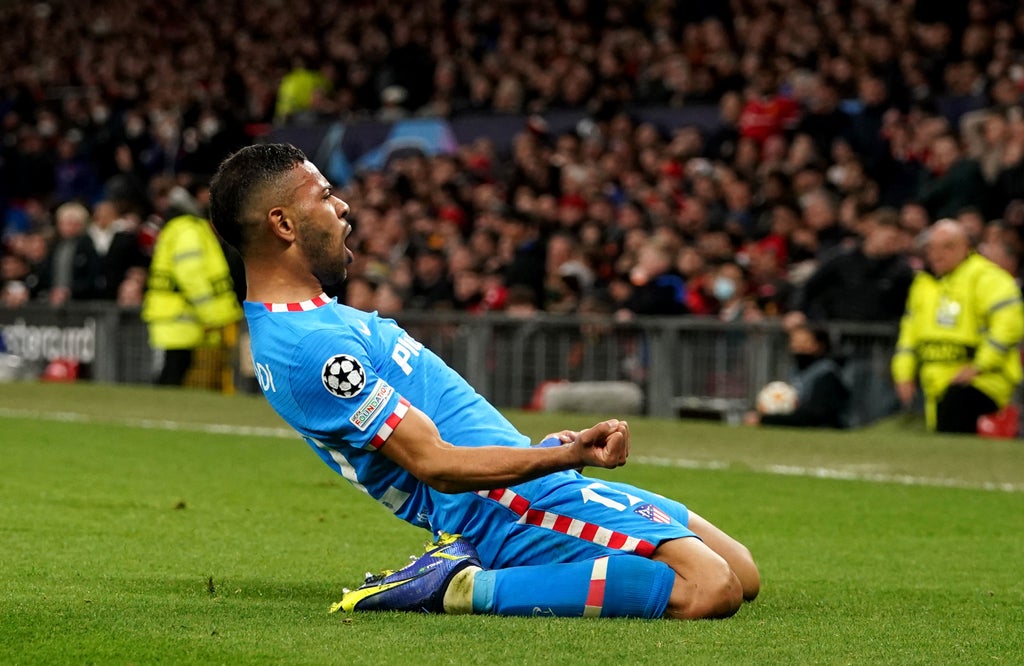 A little over a month ago, Atleti were trudging their way through a genuinely underwhelming campaign. On the heels of their February 16 home defeat to bottom-of-the-table Levante (which came two weeks after a comprehensive 4-2 loss to Barcelona at Camp Nou), you'd have been hard-pressed to find anyone willing to back this team for a rebound.
Atleti's La Liga title defense had long-since short-circuited (Real Madrid are too far ahead for anything to be done about this), and the team was surrendering goals domestically at a bottom-half clip. A top-four finish was far from a sure thing, and their Champions League run looked destined for a similar end. Alas…
Since that humbling, Atlético have bounced back phenomenally. Diego Simeone's men have not lost in seven matches in all competitions, with five straight wins in the league (conceding just two goals doing it), and a hard-fought 2-1 aggregate win over Manchester United in the Champions League's Round of 16.
I don't know that Atlético can maintain this vintage defensive form over at least 180 minutes against Man City — if you forced me to wager, I'd bet against it. That being said, this side has picked the perfect time to once again start resembling a classic Simeone team that's never truly out of any game.
Benfica: Brilliance in Sartorial Simplicity, Part II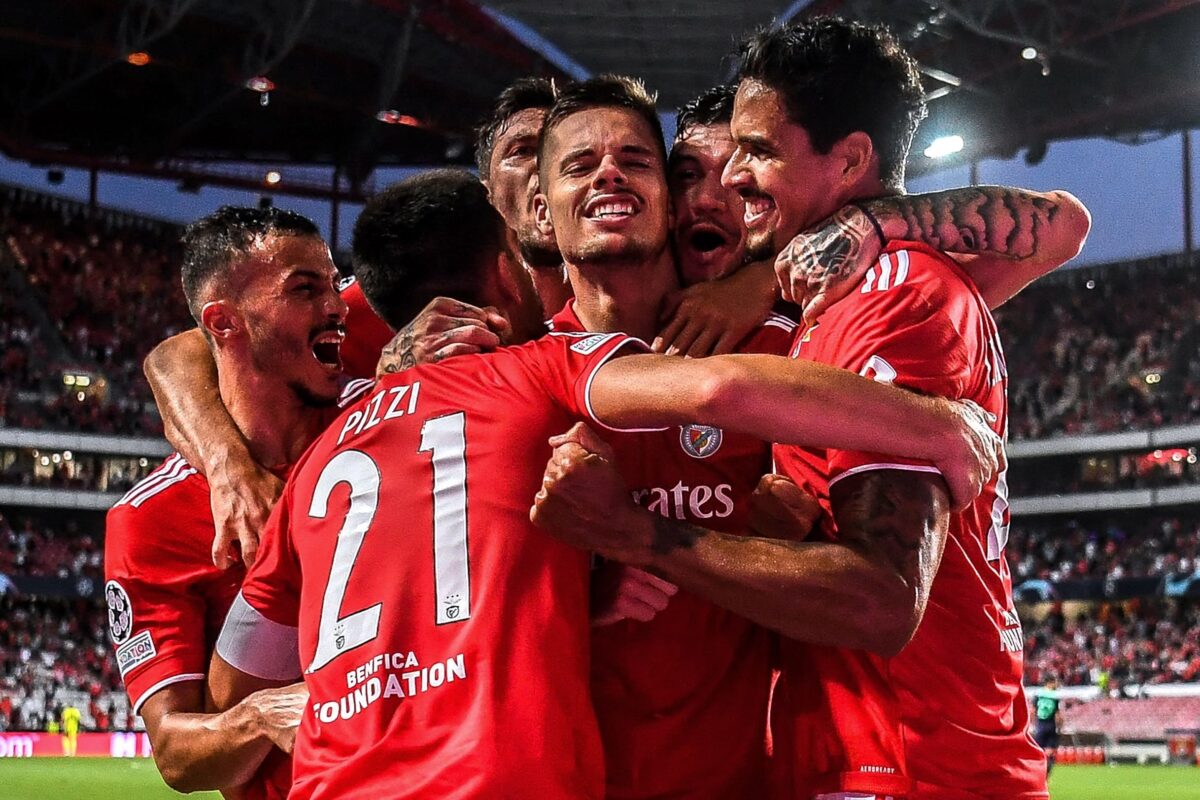 From a sartorial perspective, Benfica are the yin to Man City's yang. A simple, clean design, highlighting a legendary club's primary color (in this case red), with minimal distraction from its Emirates-based sponsor's logo. Like City's, Benfica's 2021-22 home kit is light on the bells and whistles, and shines as a result. (Yes, I recognize the striking similarities between these and Liverpool's home shirts; with truly all due respect, Liverpool don't need moral victories…and Benfica's shirt is awesome.)
Fortunately, the Portuguese giants are kicking off this portion of the Champions League in this kit. First off, if Benfica are going to put any kind of a scare into Liverpool (I don't love the chances), a strong performance at home will be the key. As Águias (the Eagles) will be thankful for the opportunity to put forward that performance before entering the cauldron that is a European night at Anfield.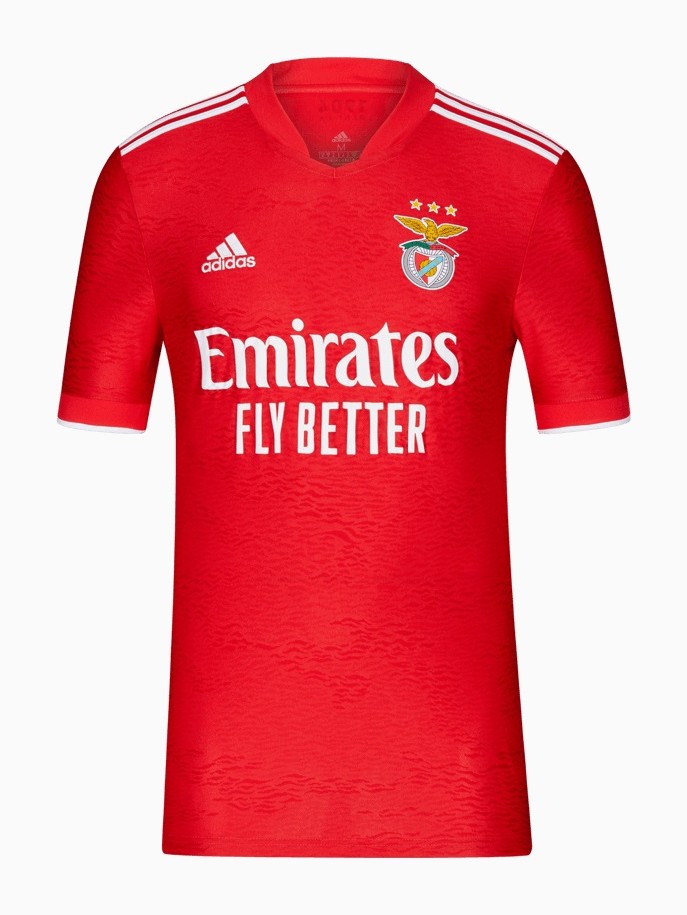 More simplistically, when Benfica kick off against Liverpool on Tuesday night, they'll do so (for a while at least) on even ground. These shirts — beautiful, clean, classic, and not out of place anywhere in history — deserve no less.
Inevitability, thy name is…Liverpool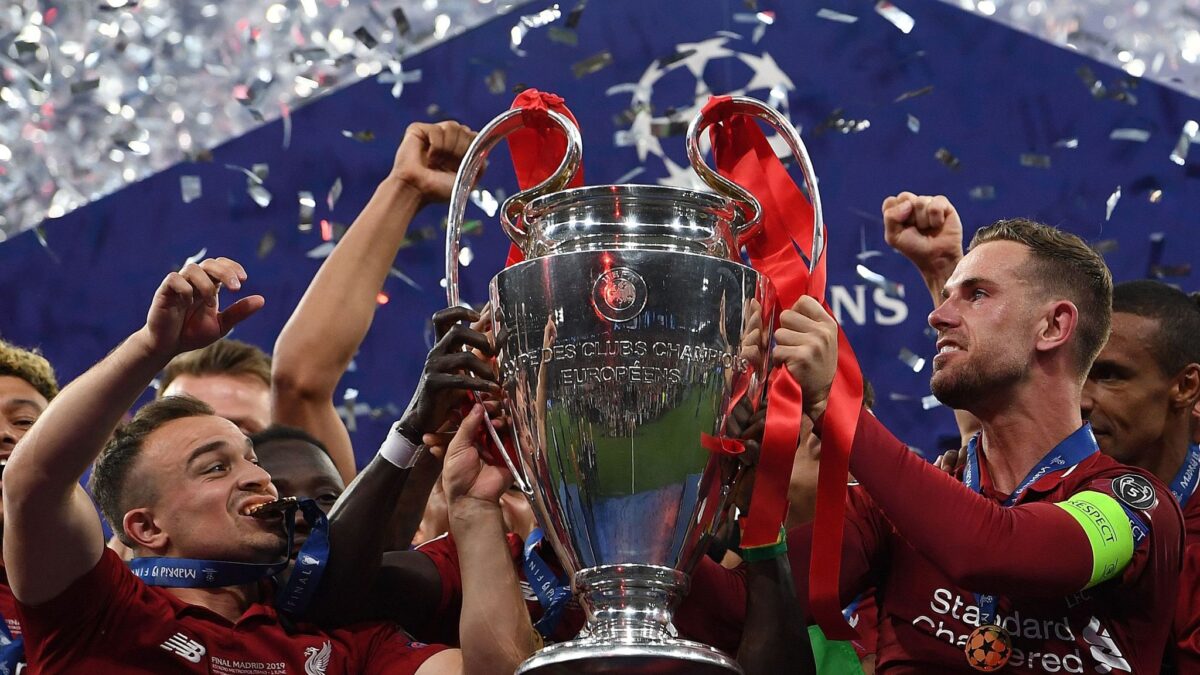 It feels almost pointless to discuss this Liverpool side in terms of personnel and tactics. Make no mistake, they're not lacking at all for individual quality, and Jürgen Klopp and his staff are deploying that quality spectacularly.
No, the problem with discussing this Liverpool team at this moment in time is that it's tough to conjure more than a shrug. More than any team still remaining in this competition, these guys just feel inevitable. They've lost twice in all competitions since November 20 — 1-0 away at Leicester on December 28, then on March 8, again 1-0, in the second leg of the Round of 16 against Inter.
I thought about discussing Liverpool's inability, on one of those vaunted European nights at Anfield, to jump on a less talented side in Inter Milan — or at least reel them in once they were reduced to 10 men in the 63rd minute. However, as that game came three days after one league outing and four days before another, it's likely that the Reds simply eased off the gas a bit, albeit at a slightly awkward time.
That being said, they did still advance, and the strike by Inter's Lautaro Martinez is the only goal Liverpool have allowed since March 2. It's far more likely that that narrow defeat served to refocus this side, rather than reveal any meaningful deficiencies.
Chelsea: Can We All Just Chill A Second?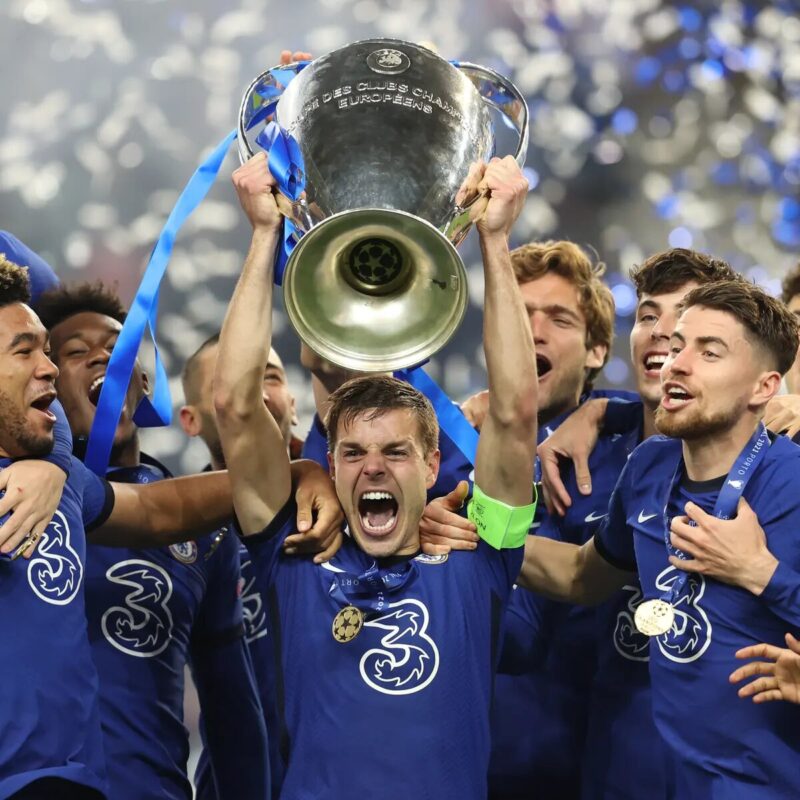 In the interest of the sanity of the Chelsea players, who've heard more about the state of their club and what lies on the horizon than they'd ever hoped to in the wake of the announcement of sanctions against (Former? Outgoing?) owner Roman Abramovich, we'll try to keep this brief.
Questions about how the defending Champions League title holders will proceed after this season will remain unanswered until the club is sold and the new buyer's intentions and level of commitment are revealed. Shorter term, concerns about how Chelsea would go about finishing this season have subsided, thanks largely to the availability of funds for something more than student-on-spring-break travel accommodations, and the side have morphed into something of a "juggernaut," with six straight wins in all competitions.
It's worth pointing out, of course, that the best of the five English teams they've faced during this run has probably been Newcastle. At the same time, however, these players have done a great job of circling the wagons internally and continuing to grind out the results needed to all but secure a top-three finish in the Premier League (top four is a lock), and punch their tickets to both the semifinals of the FA Cup and the quarterfinals of the Champions League.
Whether the past few weeks have had a truly lasting impact on the psyche of this team is one of the most fascinating questions remaining in this club season. All will be revealed as the caliber of competition rises. Hello, Real Madrid.
On talent alone, Chelsea have got more than enough on hand to compete over two legs. That they start the tie in London, on their home pitch, in front of a crowd of their season ticket holders, with Madrid both banged up and still smarting from a shellacking at home against Barcelona in the most recent Clásico, provides a genuine opportunity to start strong.
Real Madrid: Annoyingly Anonymous…and Also Inevitable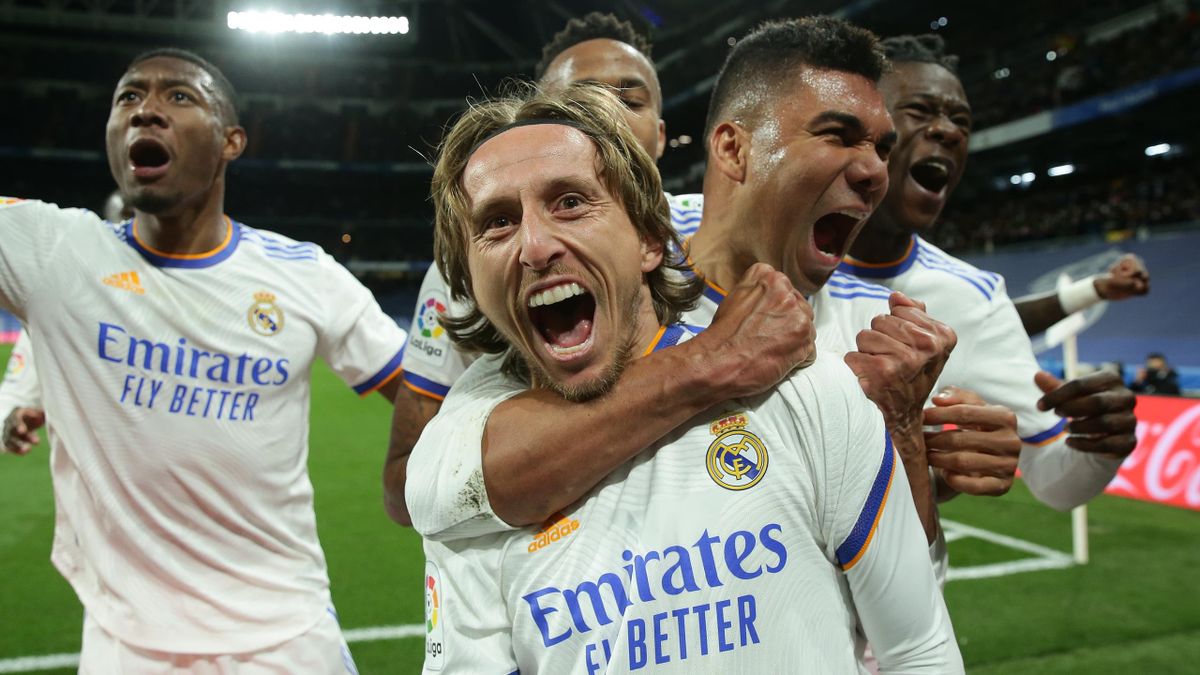 This is, hands down, the most boring Real Madrid team in recent memory. Not a single coach has been fired, players, injuries aside, are by and large in pretty good spirits, no one's feuding with Florentino Pérez — where the hell are Cristiano Ronaldo and Sergio Ramos when you need them?
Now, it should be mentioned that a lot of this tranquility is thanks to Barcelona and Atlético de Madrid struggling earlier in the season, leaving on Sevilla to challenge for the league title — which they've done fairly admirably if ultimately ineffectively, as los Blancos all but locked up the La Liga crown weeks ago.
The two most memorable performances of the season — one good, one not so good — have come in recent weeks, with Karim Benzema netting a hat trick at home against PSG to catapult Madrid to this phase of the competition, and then the home Clásico in which Madrid were hammered 4-0 by Barcelona.
That they were without Benzema provides something of an explanation for the thumping, though they were outclassed thoroughly enough that it's tough to imagine one guy turning things around.
Now, as has been said, before and again: Real Madrid will trade this season's league title (and at least a couple of others) to once again lift the Champions League trophy. Whether due to injury or a touch of apathy, Madrid are nowhere near the dominating side of earlier in the season. For that reason, there's plenty to like about Chelsea's chances. That's what my brain keeps yelling.
I will, however, extend you (and myself) a nugget of wisdom: There are few lonelier-feeling moments in sports fandom than those in which Real Madrid, regardless of who's on the team, really get it going in the Champions League.
Villarreal: The Hipster's Pick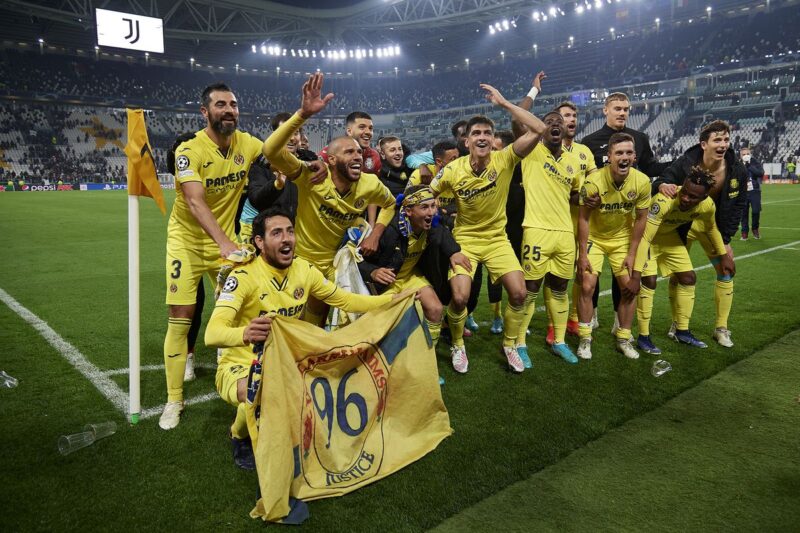 There's genuinely nothing to dislike about Villarreal. The club — the third-largest in the region of Valencia, has been owned for about a quarter of a century by a local businessman (an heir to Spain's Mercadona supermarket fortune), Fernando Roig, who treats the club as neither an investment vehicle, nor a vanity project, nor as the catalyst for a massive real estate development, nor as some sort of sleeping giant. This is a club that is properly-funded, well-run, and beloved locally.
Sure, they're here because they broke into the big time last season, beating Manchester United in the Europa League final in an epic penalty shootout to claim their first-ever European trophy. However, it's tough to overstate just how "regular" (that's a compliment) a club this is.
Their best-ever players, while stars — Juan Román Riquelme, Diego Forlan, Santi Cazorla, Bruno, and Paolo Rossi — are more cult heroes. Their stadium, delightfully, is bright yellow, because… well, where else is El Submarino Amarillo supposed to play?
Bayern Munich: The Quiet Predator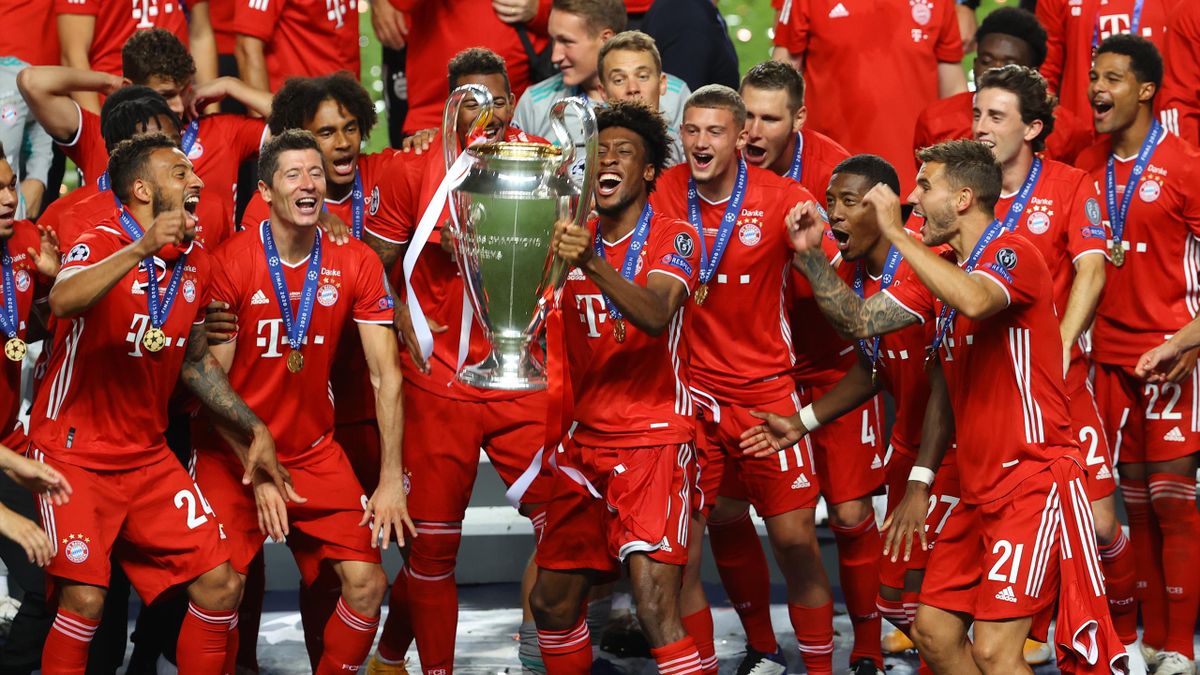 Imagine a club like Real Madrid…only quieter and better?
If we've ever met, you'll know that I am an FC Barcelona fan. Needless to say, my last couple of Champions League experiences have proven less than rewarding. That, in large part, is the handiwork of Bayern Munich. Well, Josep Maria Bartomeu, really. But also Bayern Munich.
Maybe a matching pair of 3-0 defeats (neither as close as the score line would suggest) just over a year after an 8-2 humiliation have brought about some sort of selective amnesia, but it feels as though Bayern, winners of seven of eight Champions League games this season by a combined 30-5 score line, the last one 7-1, has somehow flown under the radar.
Maybe — actually, definitely — this is just how Bayern likes it. Hovering near the very top of club football, but barely attracting headlines. For reasons that I've just laid out, I sincerely hope that Villarreal can find a way — any way — to grind past Bayern Munich.
Sadly, history tells me not to get my hopes up. Especially when Bayern is this quiet.