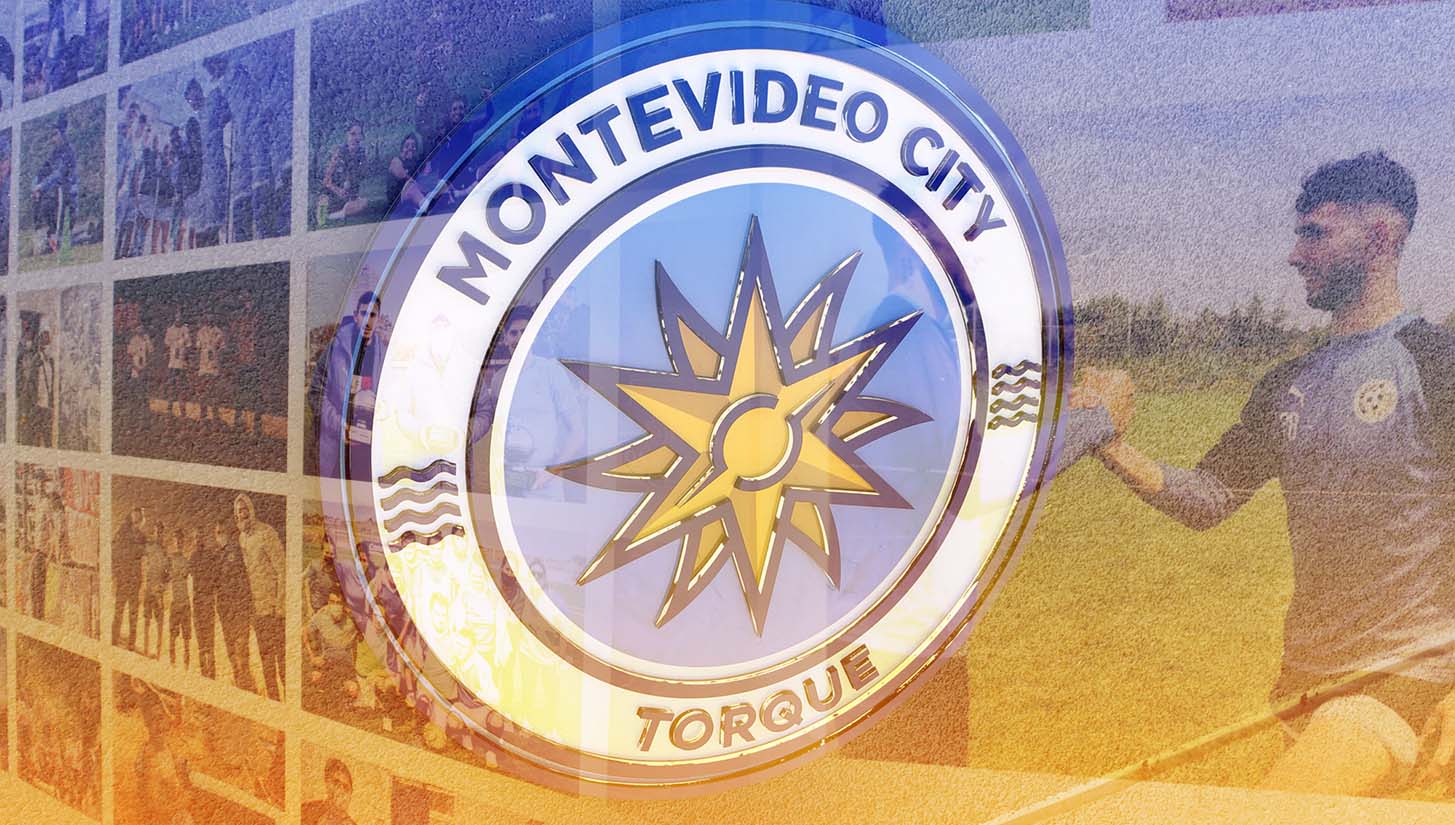 The City Football Group purchased Montevideo City Torque in 2017, and since then the team has had a steady climb from the dregs of Uruguayan soccer to competing in their first ever Copa Libertadores in 2022.
When Alexander Callens buried his penalty kick to win NYCFC's first ever MLS Cup, the celebrations were heard in New York, Manchester, and of all places Uruguay, where Montevideo City Torque, just like their sister club in New York, are also slowly building something special and different.
Unlike NYCFC, who had to make a big splash to get the attention of a tough New York sports market with huge signings in David Villa, Andrea Pirlo, and Frank Lampard, Montevideo City Torque is on a tighter budget. But the City Football Group has its goals for the club clearly defined.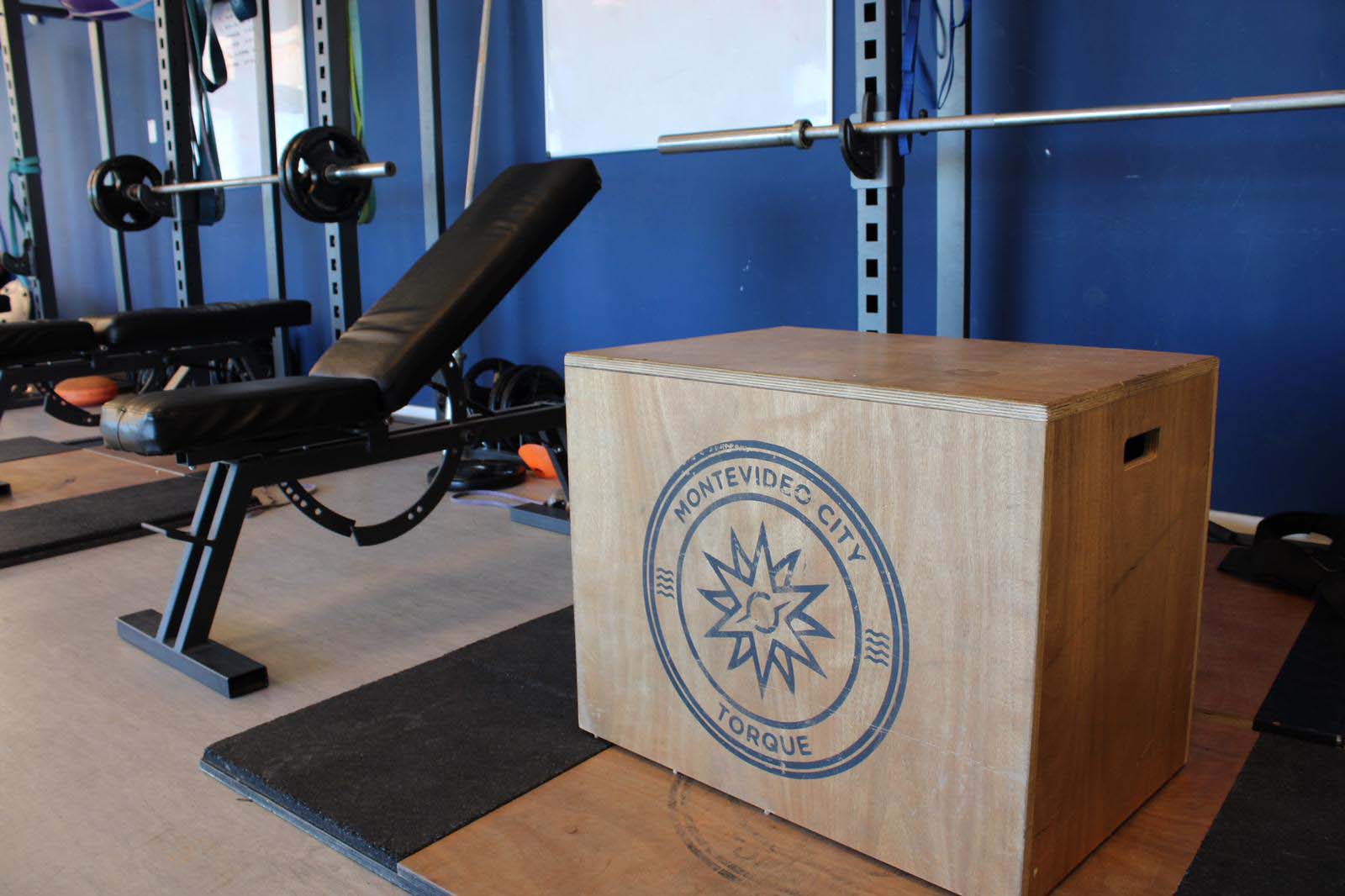 Originally named Club Atlético Torque, the club was founded in 2007 by two Uruguayan businessmen and began playing at the local level, the Punta Carretas League, in an upper-class neighborhood in Montevideo. The young club had climbed slowly from local pastime to serious second division club in Uruguayan soccer.
In 2017, Club Atlético Torque, who by then had been languishing in the second division, began the process that could change the way things are done in Uruguayan soccer forever. Héctor Javier Nóblega, Montevideo City Torque's Director of Business, explains the process.
"The City Football Group was looking at establishing roots here in South America, a continent where soccer is a passion," he said. "City Group knew that this was a rich continent with regards to soccer talents, and after exploring various countries, Uruguay was chosen mainly because it's a country that respects investment norms. But above all legal and financial conditions, City Football Group chose to come here because of the miracle that Uruguay is with regards to the sport of soccer, for being able through various generations produce world-class level talent in the sport."
Once The City Football Group purchased Torque, the board of directors began building a team with a strong foundation to make a push to get the club to the first division. Players they identified included domestic talents Diego Martiñones, Ernesto Goñi, Hernán Figueredo, Martín Bonjour, Jonathan Cubero, and Julián Lalinde, as well as imports such as Venezuelan Nahuel Ferraresi, Colombian Javier Calle, and Argentine and future MLS Golden Boot winner Valentín Castellanos.
Torque would reach the first division by the end of 2017, only to be relegated the following season, but they made their return to the top flight in 2020.
Innovators in a Country of Conservatives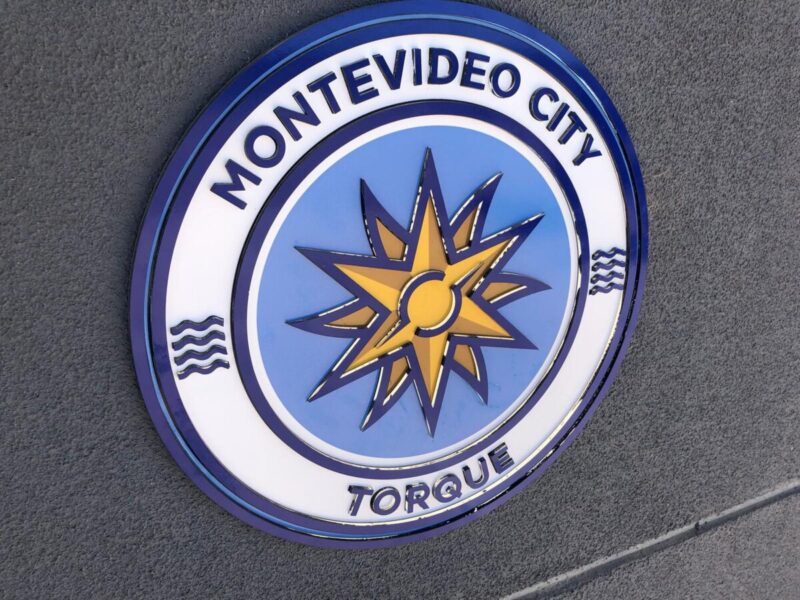 In 2020, Club Atlético Torque officially changed their name to Montevideo City Torque, with a logo redesigned in the vein of Manchester City and their other sister clubs to give them that City Group stamp of approval. The club's return to the first division was accompanied by news that the team would build a new academy and sports complex in the outskirts of Montevideo. The academy's goal is to be one of the best centers in all of South America.
Montevideo City Torque in a short time has become the most visible privately-owned soccer club in Uruguay. In Uruguayan soccer, the clubs are in a way social sporting clubs, in which the socios, or club members, can democratically vote presidents in and out of their position after usually three or four years. The two biggest clubs in Uruguay, Nacional and Peñarol, are run via this system, along with most of the powerful clubs in South America. This is also a system that has economically ruined most of the teams on the continent.
The upper echelon of Uruguayan soccer is complex, and it would be no easy task for a privately owned team to shake the tree so to speak. But Montevideo City Torque has its goals clear.
"Our primary goal, something we can never lose sight of, is to form soccer players from our academies both locally and in some cases internationally," Nóblega said. "As a consequence of this we hope to win titles, build on our brand, and compete internationally, but our objective is forming soccer players that can graduate to other teams within the group or out of City Group."
Unlike Nacional and Peñarol, whose constant focus on winning at times leads to poor investments and a carousel of coaches, Montevideo City Torque knows that being privately funded and working on a budget allows for decisions and steps to be taken slowly.
"We are on a growth curve not only for a soccer team, but as an institution," Nóblega said. "We haven't reached the ceiling yet. Right now we are consolidating the first team in the first division, we will play our second international tournament, the first being the Copa Sudamericana, and now in 2022 the play-in round of the Copa Libertadores. We are building our youth academies, we are about to open our sport sciences department — we are on the right path."
Nóblega was diplomatic when discussing how the City Football Group's modus operandi could be perceived as a threat to the established order, however.
"The perception may be varied — some may see us as a threat, others as an example, and others [are] indifferent," Nóblega said. "Looking at it from a Uruguayan's eyes, this is a very good project for Uruguayan soccer, because it elevates the bar. In some aspects Uruguayan soccer is ahead with the kind of players we produce, but light years behind in infrastructure. I think this project will bring professionalism and proper organization to running a soccer club. Many clubs ask us about our structure and want to take our road in running their own clubs."
 Building From the Ground Up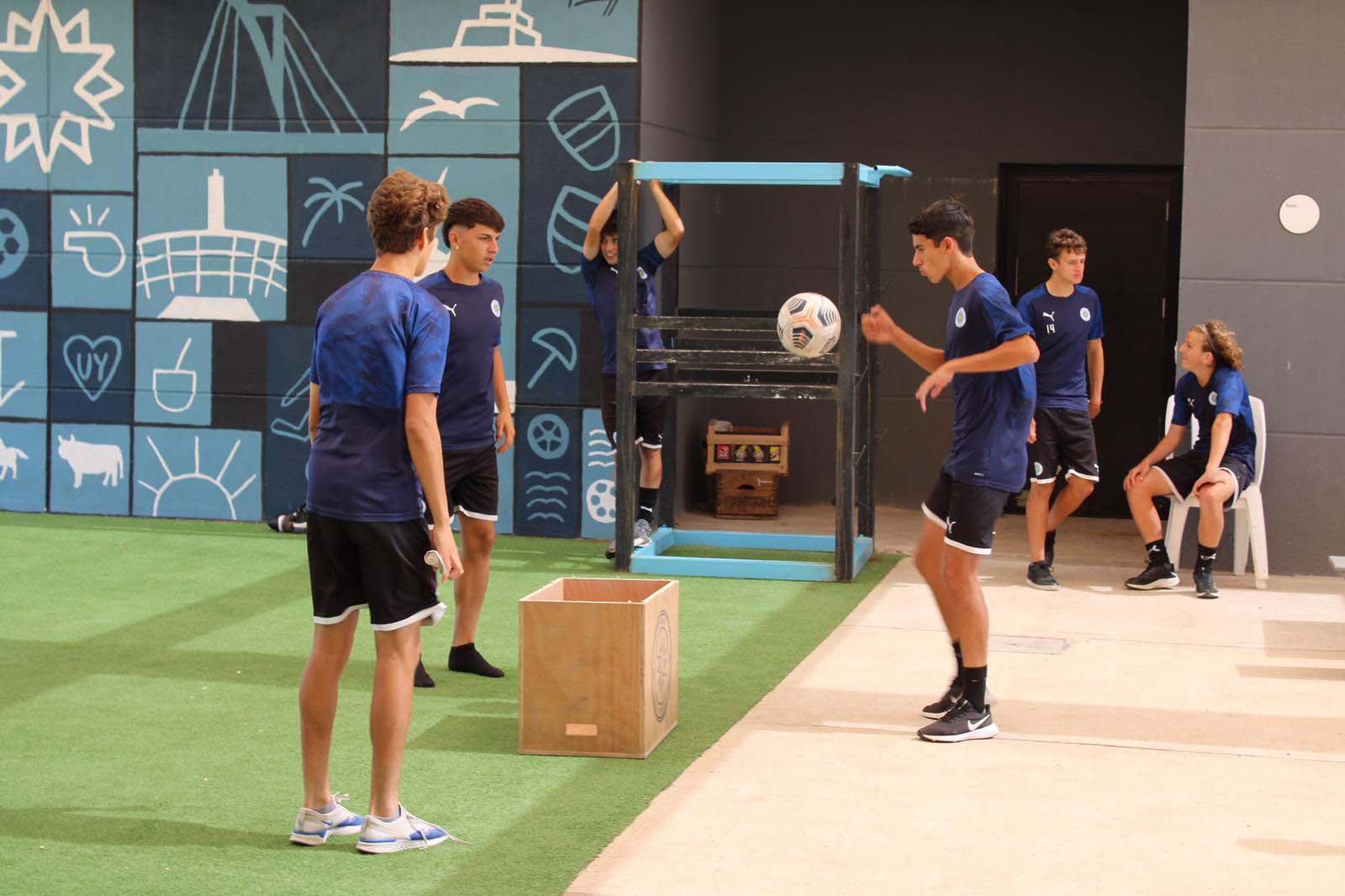 To walk through the Montevideo City Torque complex is to see a tight but modern view of what is to come for the club, with space to grow. What is there now is the best structure for any player. The youth academy will be key to Montevideo City Torque's goal of climbing the ladder of Uruguayan soccer.
The club is open minded that Montevideo or Uruguay is the nucleus. The club opened the mandatory five divisions of youth soccer a team needs to be considered professional and is using the City Football Group's scouting network to detect talents not only from all of Uruguay but from Argentina to Chile as well. Nonetheless it's not just all about soccer, there is a method of teaching values as well, taking a page from former Uruguayan head coach Óscar Washington Tabárez's playbook.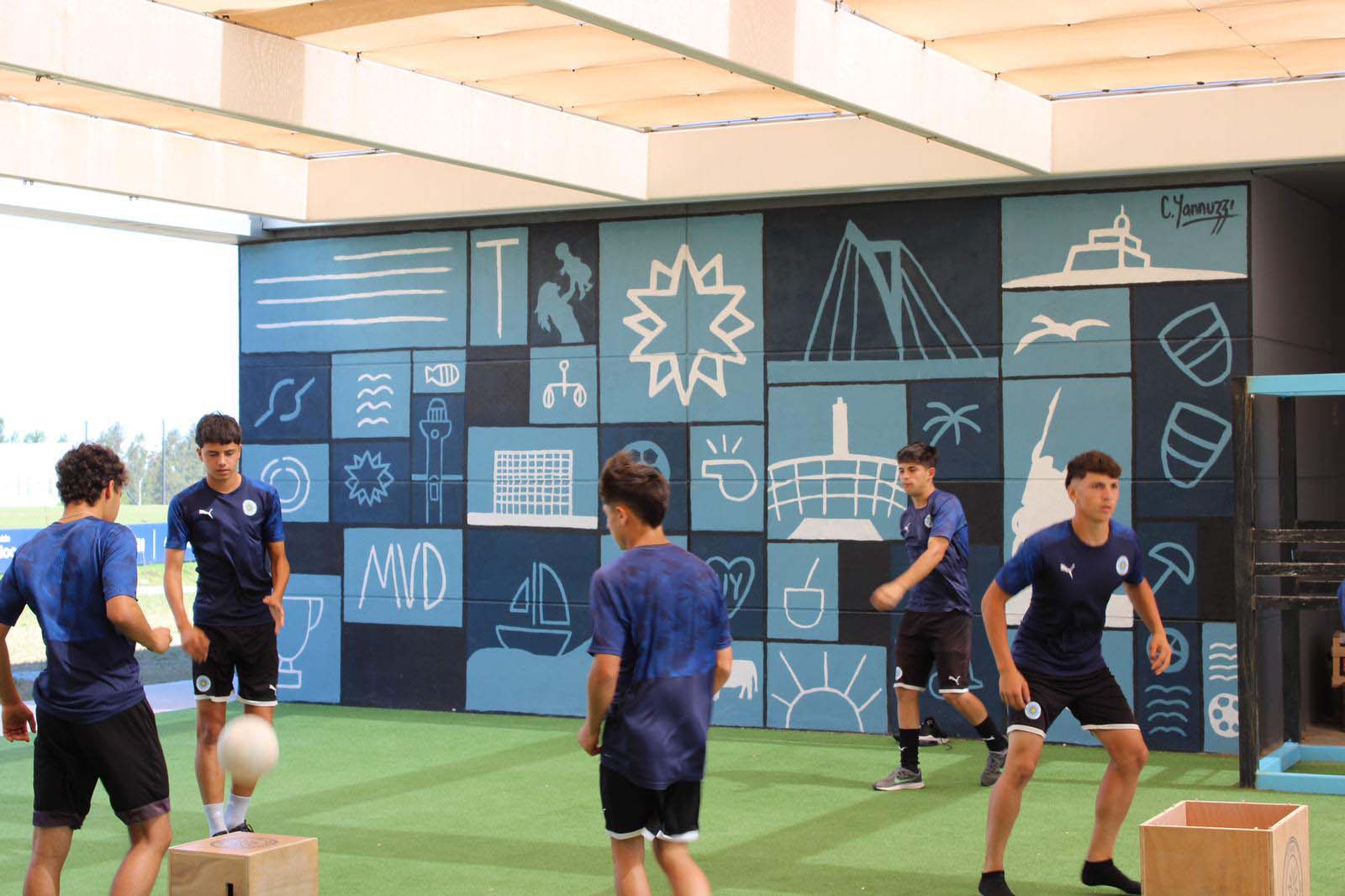 All youth teams learn values both on and off the field, and during my interview with Nóblega, each youth player greeted any visitor to the club. One player made his way from getting water to say hello to us. There seems to be a sense of pride and belonging by the youth players, something that is essential in creating a stronger fan base down the road for a new club.
Sharing Ideas With the Sister Clubs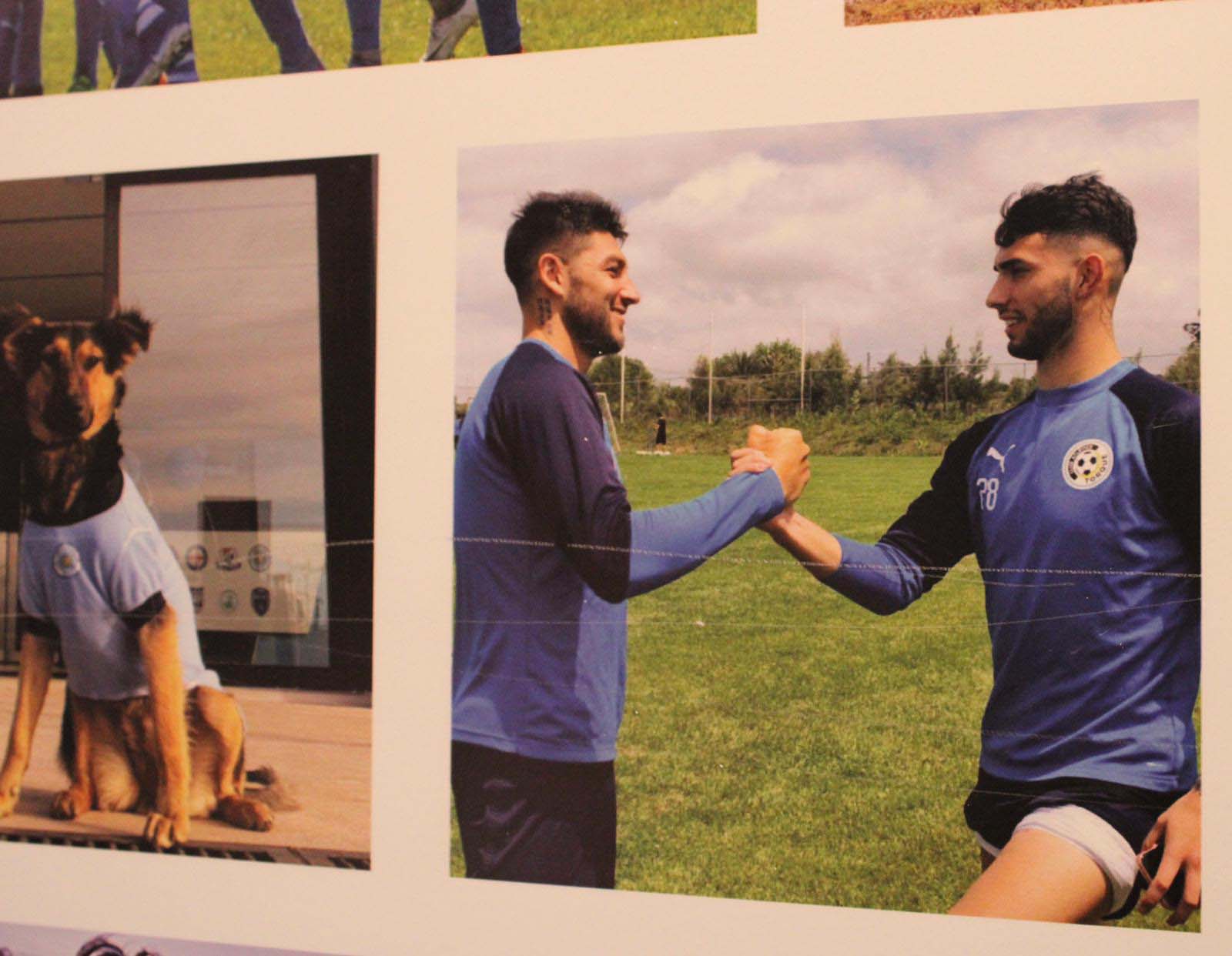 Being a part of the City Football Group opens up a lot of doors. The biggest for NYCFC was to come across former Montevideo City Torque players Valentín Castellanos and Santiago Rodríguez, who both played roles in the recent MLS Cup-winning campaign.
Castellanos could be one of City Group's biggest success cases, starting in Torque and moving to NYCFC. The MLS Golden Boot winner is rumored to be moving to bigger things in the January transfer window at a fee of no less than $6 million, something unimaginable five years ago for a player who would have taken Castellanos' path.
Nóblega explains that while each club has their own place within City Football Group, information is shared as high as Manchester City and as close as NYCFC.
"CFG is growing year after year, and it's a network of clubs that show that any player who becomes a part of the CFG, be it at a professional or youth level, there is a firm path they have before them," he said. "To be able to show that to a player is fundamental, it's another chip we have to get a player. We are always in contact with members from the sporting and business aspect of each club, sharing ideas and experiences."
Building a Brand and Growing a Club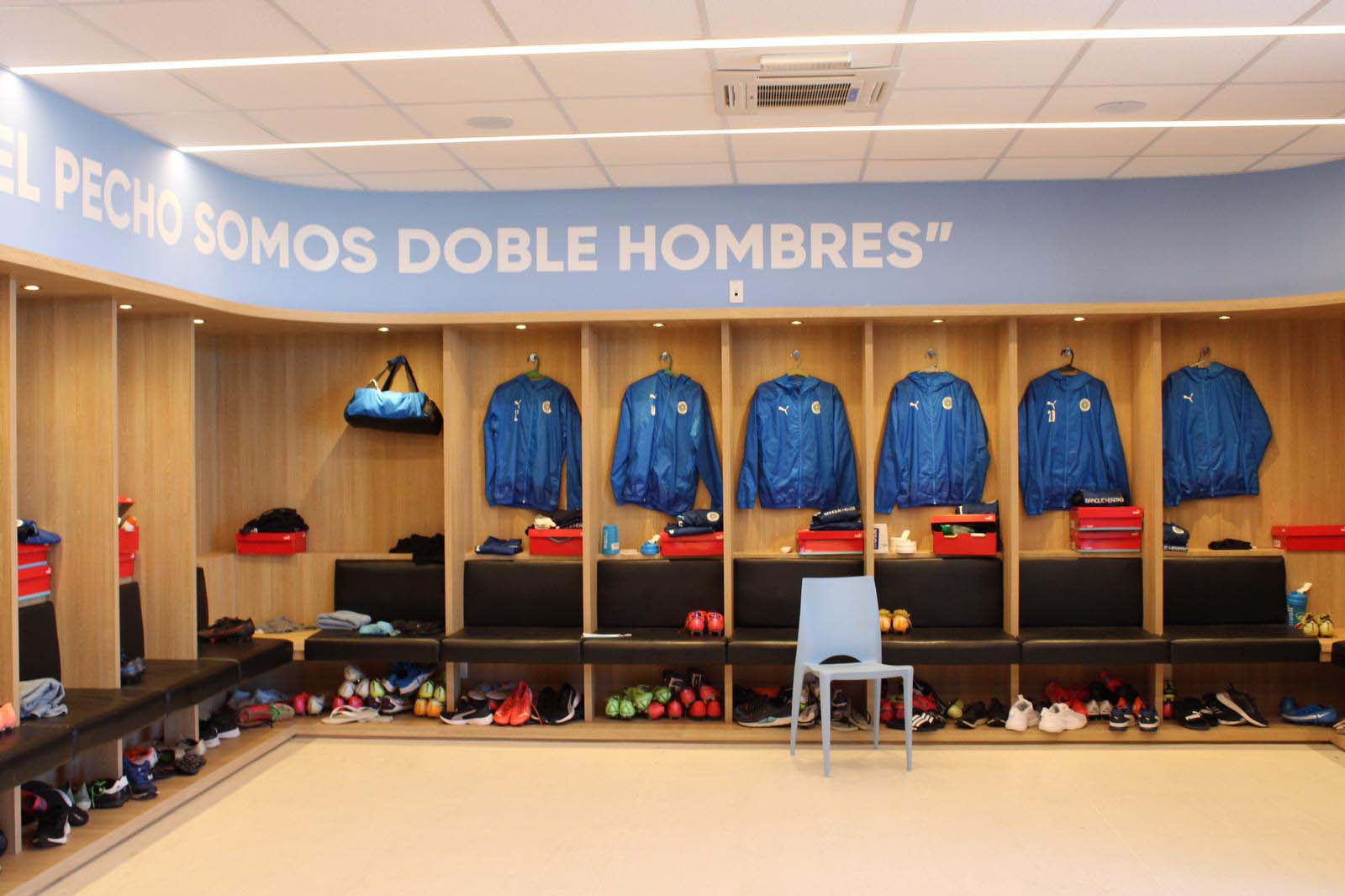 Montevideo City Torque is following the steps of sister club NYCFC — building a fan base one game, one call, one social media post at a time.
"We are just starting our road to capture a fan base," Nóblega said. "We have a free sign up of fan club supporters at around 6-7,000 in our database, with benefits with regards to tickets and official merchandising. It's with that database that we have launched our new paid supporters' program and in two months we have 200 paid club members.
"In December we will raffle a trip to Manchester for all of our paid club members and this connects us to the Manchester City brand, which is very attractive. The main objective through our paid members program is for the fans to be a part of a club that tries to do things the right way."
Montevideo City Torque knows it cannot yet compete with the big teams in Uruguay in regards to fans, but they have plans in place to capture a younger audience, an audience that can grow with the club. It is a long-term investment the club feels will pay dividends in the decades to come.
While South American soccer is stuck in the past, in a way of doing things that does not reflect the modern way soccer teams are operated, it should come as no surprise that privately-owned clubs have already left a dent in the continent. Red Bull Bragantino of Brazil, which was purchased in 2020 by Red Bull GmbH, has already made it to the final of the Copa Sudamericana, albeit in a losing effort. Like Montevideo City Torque, Bragantino will play in the 2022 Copa Libertadores. A trend, while small, is forming in South America, with teams utilizing the European model of club ownership achieving success in record time.
For Nóblega, Montevideo City Torque is a long-term project, and he is optimistic about where the club will be in 50 years' time.
"My personal opinion and desire is that this is a project that is incredible and that it does not have any limit, and I believe that we are on the right track," Nóblega said. "In 50 years it will be a reference point in South America in the forming of top soccer players, almost like a university.
"I think right now we are in the early stages of the project. City Football Group has a mentality of going one step forward, and to break down walls, and that working culture is why they came to Uruguay. That is why in 50 years this club will have many titles at the local level and aspire to win international championships and be a club like Independiente del Valle in Ecuador that has a clear structure, clear club goals, and clear business model."