Having played both in Italy and Germany as well as with the Afghanistan women's national team, Hailai Arghandiwal decided to step away from the game at just 24. We sat down with the former MSV Duisburg midfielder to discuss her well-traveled career and why she recently decided to hang up her cleats. 
Almost every child dreams of being a professional athlete at one point or another. Very few actually achieve said goal, especially in communities where inherent economic and social disparities often combine with pay-to-play sporting systems to create an insurmountable disadvantage. And it's even worse along gender lines, with women's sports far lacking the resources their male counterparts have. But that didn't deter Hailai Arghandiwal from making it. To quote the late great Nipsey Hussle, she's the realization of the dream of this nation.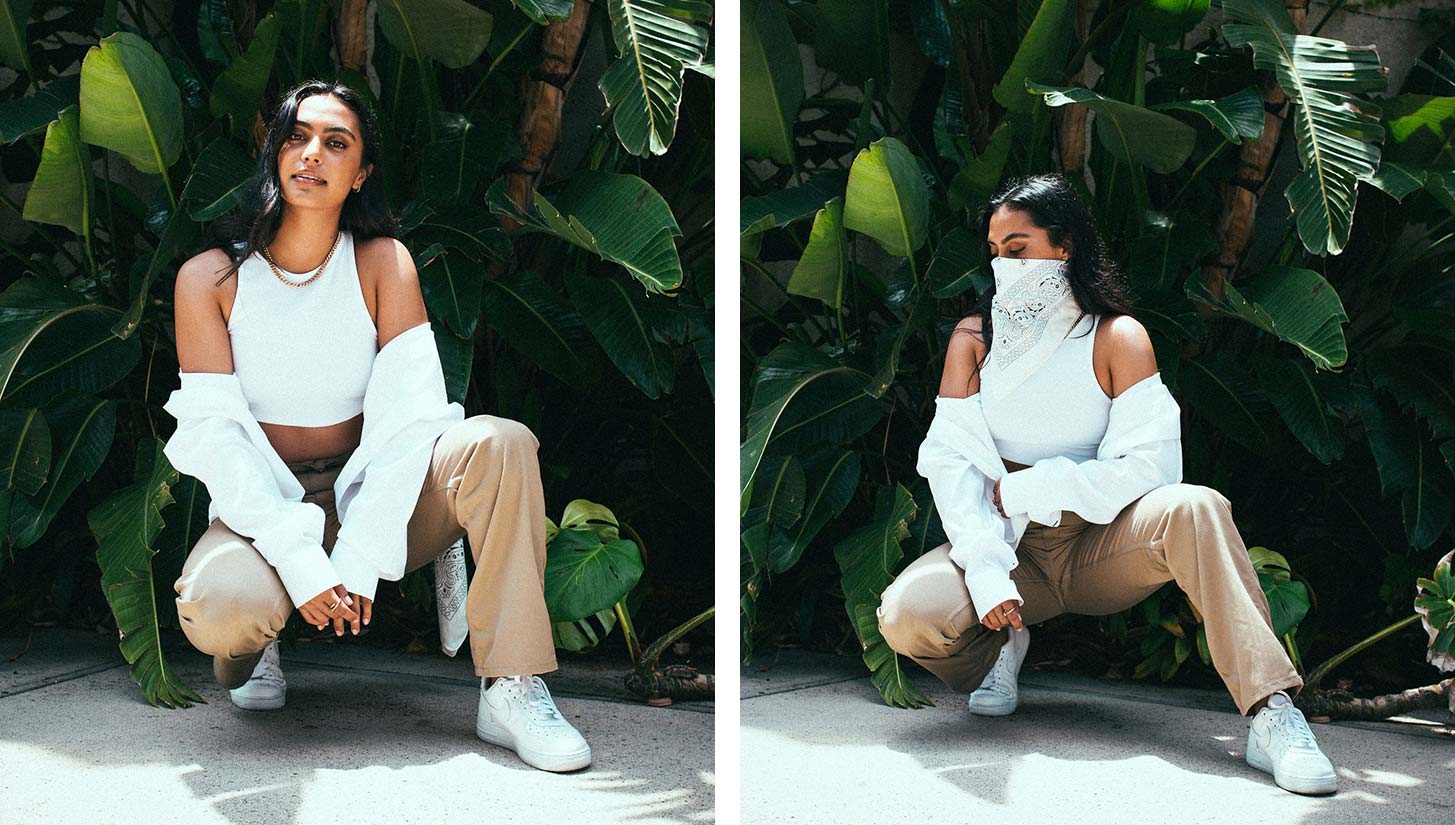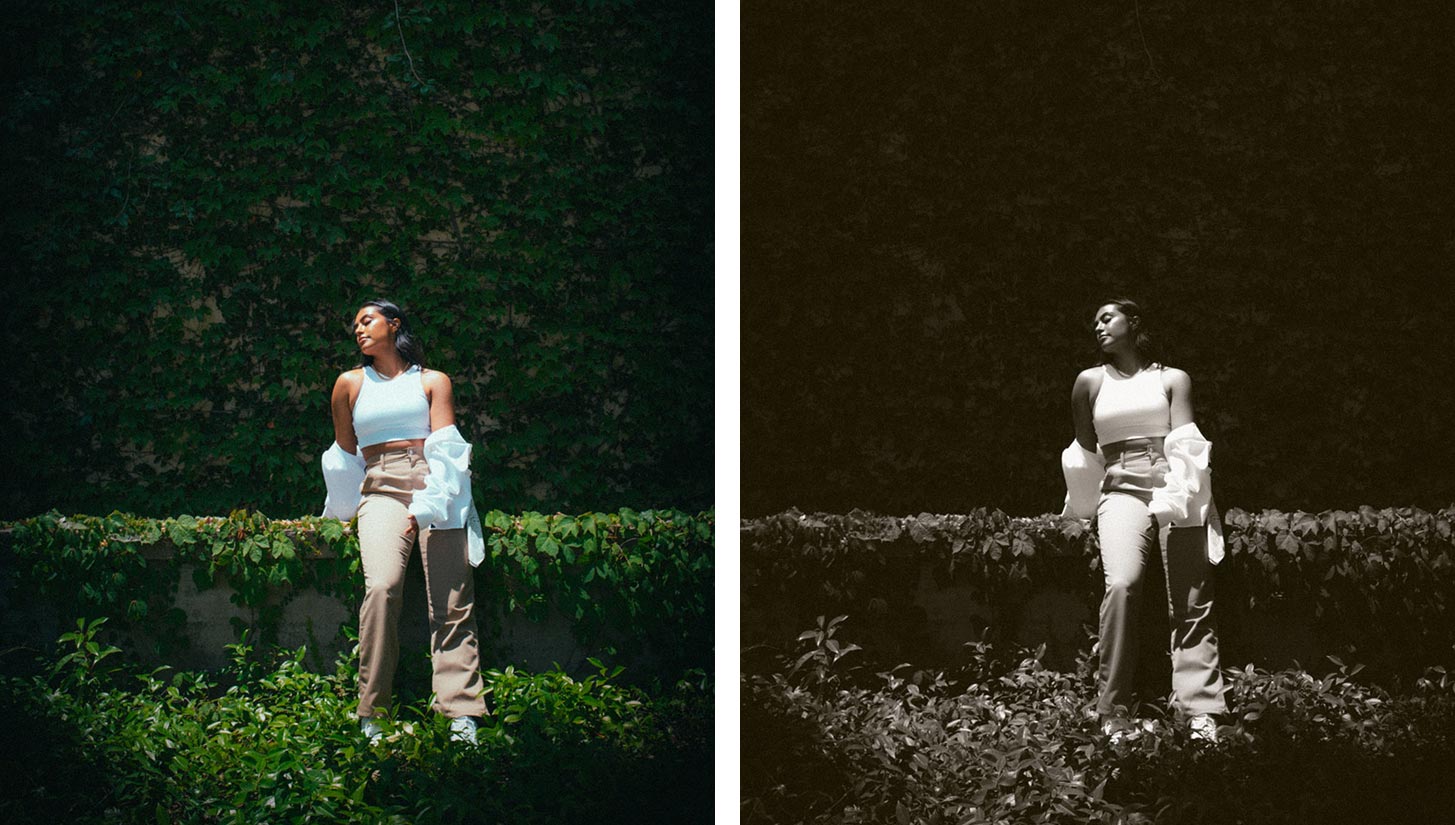 Born and raised in the Bay Area to Afghan immigrant parents, Arghandiwal always knew what she wanted to be. Her father coached soccer and her older brother Edreece (who went on to become the co-founder of the Oakland Roots) played, so the game was embedded within her family.
She started playing at 5 years old, and after dominating the little league ranks Arghandiwal joined ECNL club Pleasanton Rage, which put her on the path to playing collegiate soccer. She ended up playing for her dream school Santa Clara, also featuring sporadically for the relatively new Afghanistan women's national team. Post-grad, Arghandiwal went overseas to continue her career in Italy and Germany, picking up a master's degree in sports management along the way.
She recently moved back stateside, and we were able to catch up with her for an exit interview to reflect on her career as a professional soccer player and the ups and downs along the way.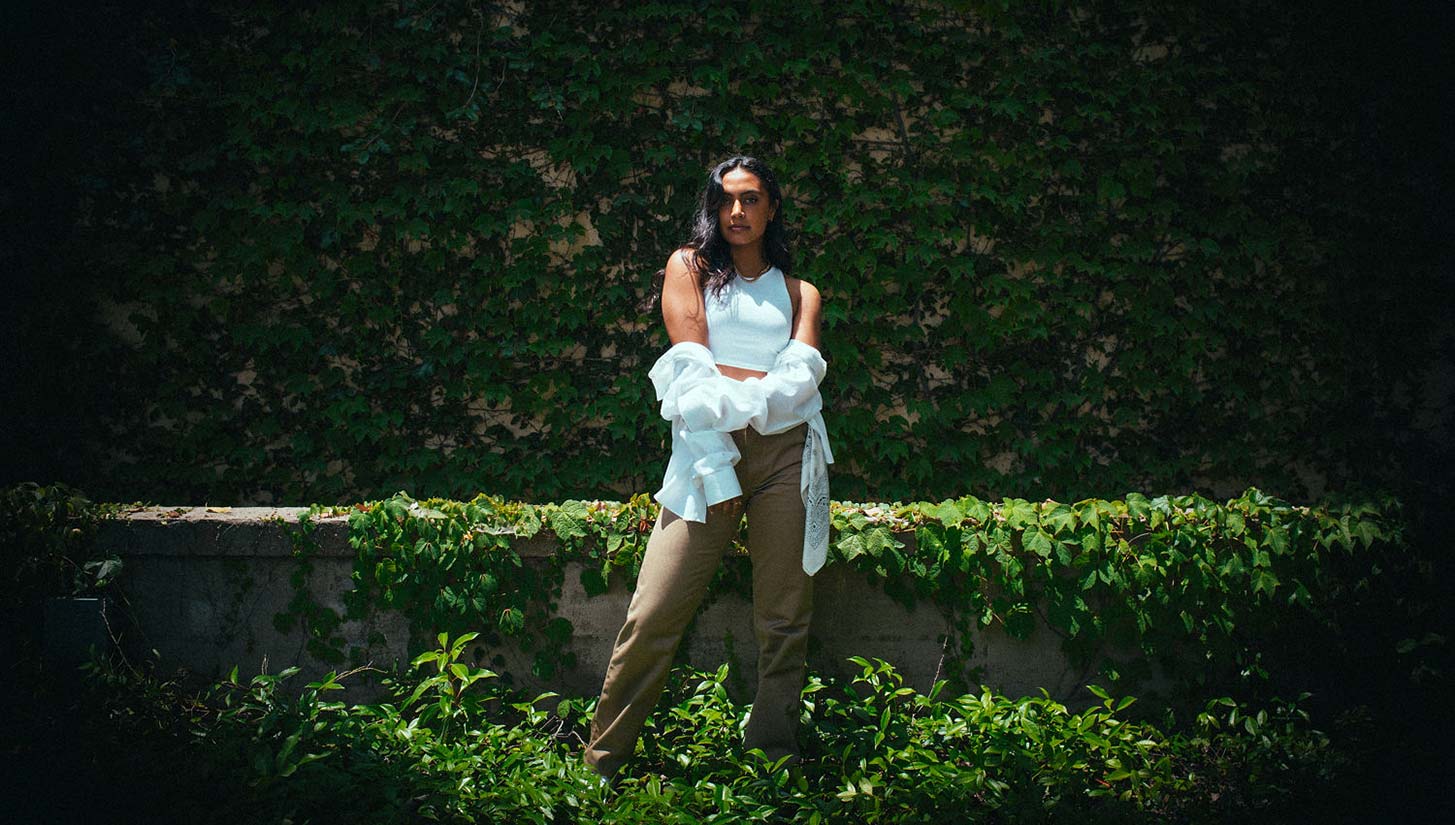 Urban Pitch: Who were some of your biggest soccer influences growing up?  
Hailai Arghandiwal: My older brother Edreece has definitely been a very big inspiration for me as a player. I very much looked up to him and his tenacity. And for sure whatever Edreece likes, whoever he likes, I very much latched onto as a little sister would do.
But we played different positions. Edreece was a forward, and I'm a midfielder. So I very much love the tiki-taka. My dad loved watching Italian football and he also really liked watching Barcelona and Real Madrid. I very much wanted to emulate the Andres Iniestas, the Xavis, and then a little bit of the Gennaro Gattusos. The very hard worker, the tackler that will get the job done. I liked that about Gattuso, he gave a lot of passion to the game.
The pretty, tiki-taka soccer was very much something that inspired me when I was younger because I also was so little. I didn't hit my growth spurt until very late.
You attended Santa Clara as a preferred walk-on, what was that experience like?  
I think that was probably one of the hardest experiences. Ideally you don't want to have to be a walk-on, right? When you go to school to play a sport, you want to be that scholarship kid that comes in and everyone knows your name, and you're kind of the big deal.
But when you're the preferred walk-on, you don't necessarily have that clout associated with your name, so you have to prove yourself. And don't get me wrong, even the players that did get scholarships had to prove themselves, but I think you have a little bit more to prove. Especially in my case. So, that experience is very humbling.
It was very, very hard because I'm surrounded by incredibly talented players. I decided to be a part of that very talented big pond, so I needed to make sure I made my mark. That meant putting in extra hours and also having a very open conversation with the head coach. From the beginning I told him I had ambitious goals. From my first meeting with him, I told him what I had envisioned for myself in my career, not just at Santa Clara but also playing professionally.
I think that helped me and him develop this idea of where I wanted to go and what I needed to do to get there. I didn't get a lot of minutes freshman year. Sophomore year I definitely earned my role, made my impact, made my presence be known within the team. And sure enough, hard work does pay off. And the coaching staff at Santa Clara saw that and rewarded me with a scholarship, which I was very grateful for because I knew that it wasn't something that was lightly handed to me. I earned it, and I earned their trust, which is something I was very proud of.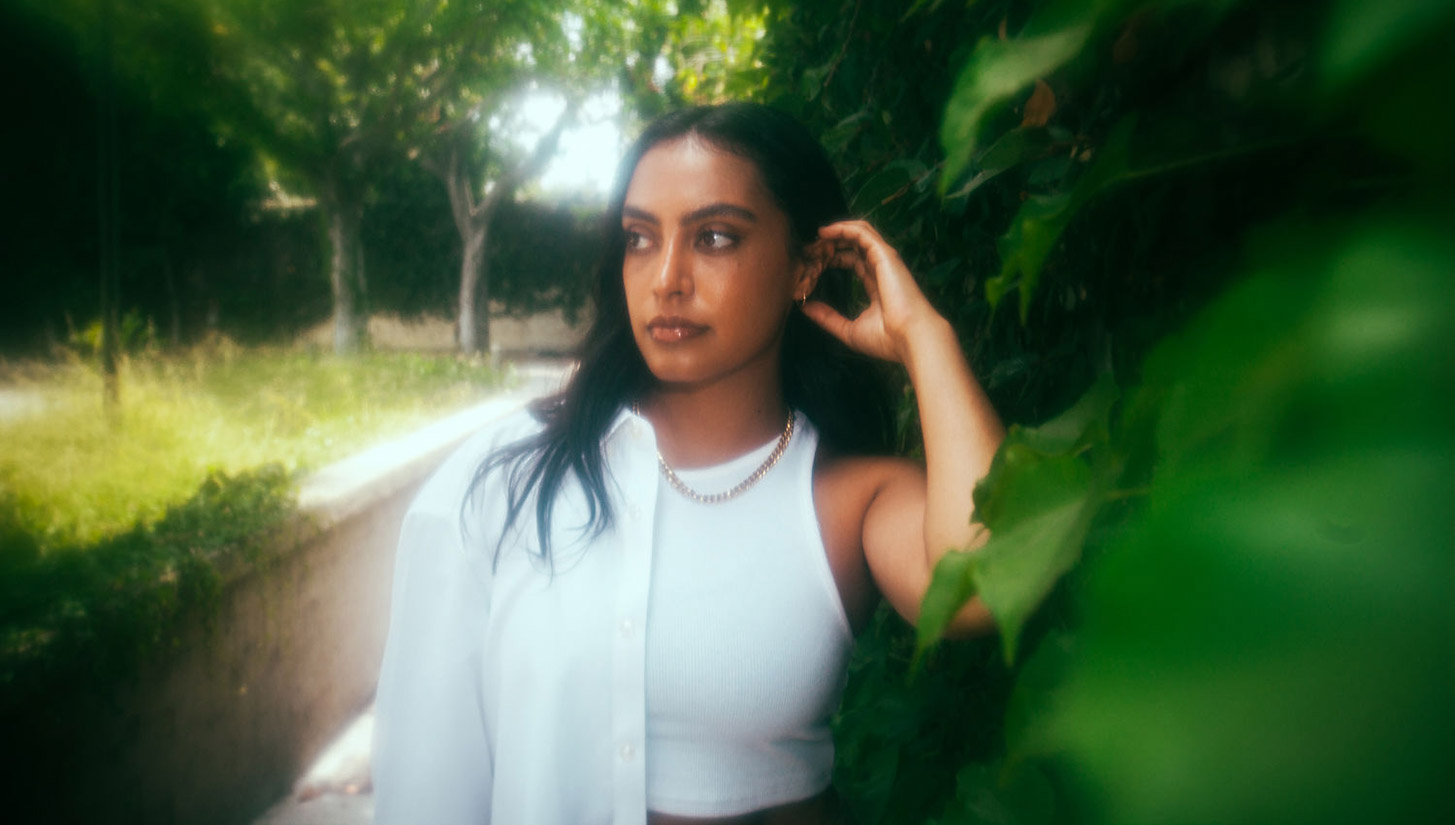 After Santa Clara you moved abroad to C.F. Florentia in Serie A, why make that move instead of trying to stay in the U.S. and joining one of the leagues here?
I had always had this idea of going abroad post-university. And I always had the respect for the European style of football. And I thought, "What better time to go than now? I can always come home."
And it was just what opportunities are available for me? It is pretty hard being an American citizen playing in Europe. There aren't a lot of visas on the team slots available. Teams are very comfortable with having their own players from their own country playing. So it's a big gamble, and not everyone is lucky enough to get to the top leagues in each country. There's just a lot of unknowns, but the opportunity presented itself for Italy and I decided it would be a good move for me. I had to take a leap of faith in my career and say, "OK, we're going to try this out and see how it goes, and then if not we pivot."
How was your experience in Florence?
It was incredibly eye opening. I had an incredible time besides the football. I saw beautiful, beautiful Florence. I love the city, the culture, and the people. Football was a little bit difficult because I had joined Florentia, who had just been promoted to Serie A. I came in very early during pre-season and the coach and staff wanted me on, but I didn't get cleared until December. So I was sitting from mid-August to December. Don't get me wrong, I was training every day and showing up for game days, but I wasn't cleared. My papers weren't in order. And things were kind of a mess in terms of the paperwork, which was the most frustrating thing to hear as an athlete.
You just want to play, and I didn't get to until December and that was very, very tough for me. Everything is a lesson though, so I've learned a lot from that and I'm grateful for those experiences and the opportunity to be there and be surrounded by talented players. But I think in terms of my football, I knew I needed to get to a more competitive league that was more established. So as soon as that season was over, I was already looking to pivot and move to Germany or France. I had some trials in France, and then I ended up getting an offer from MSV Duisburg in Germany.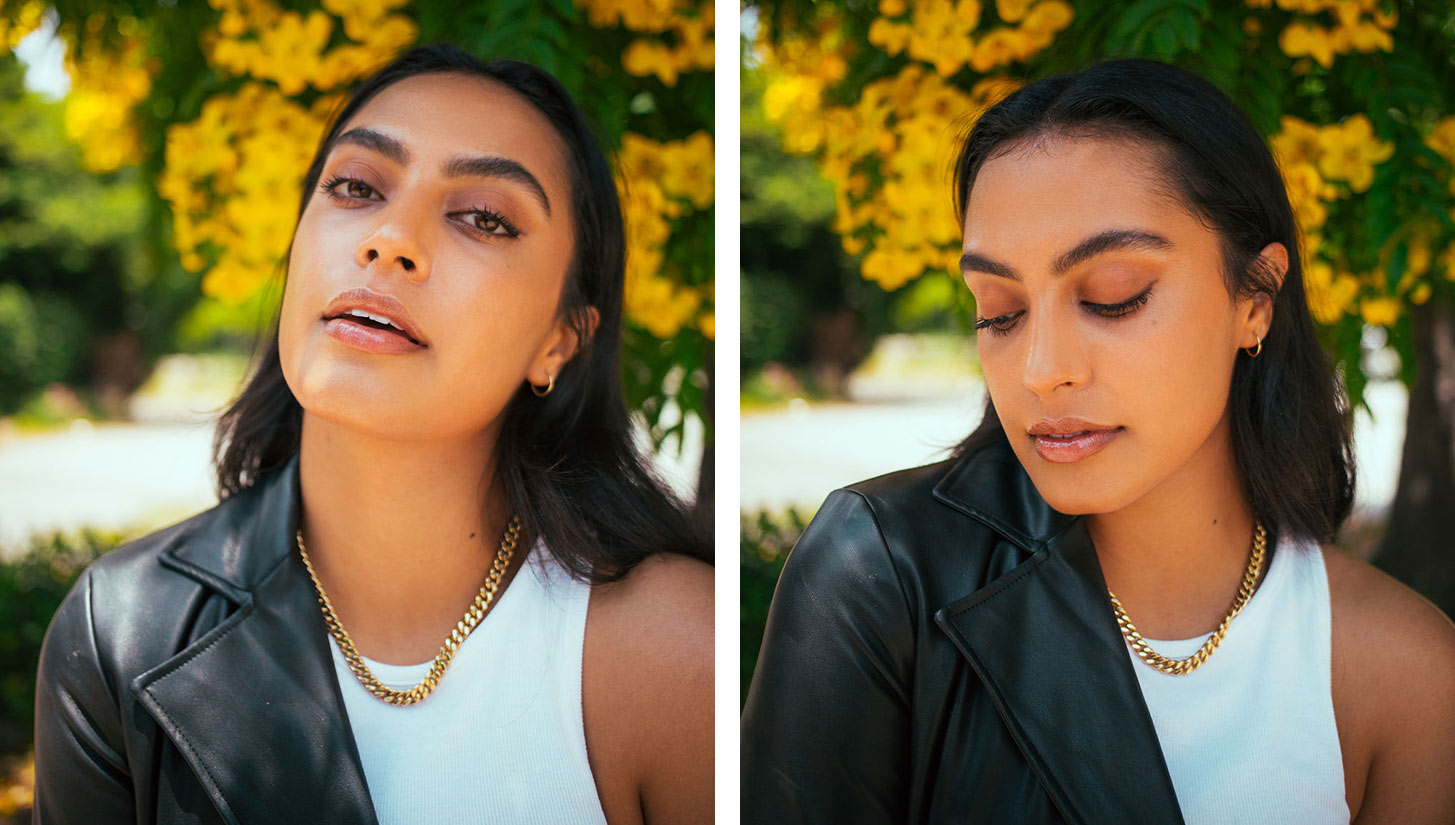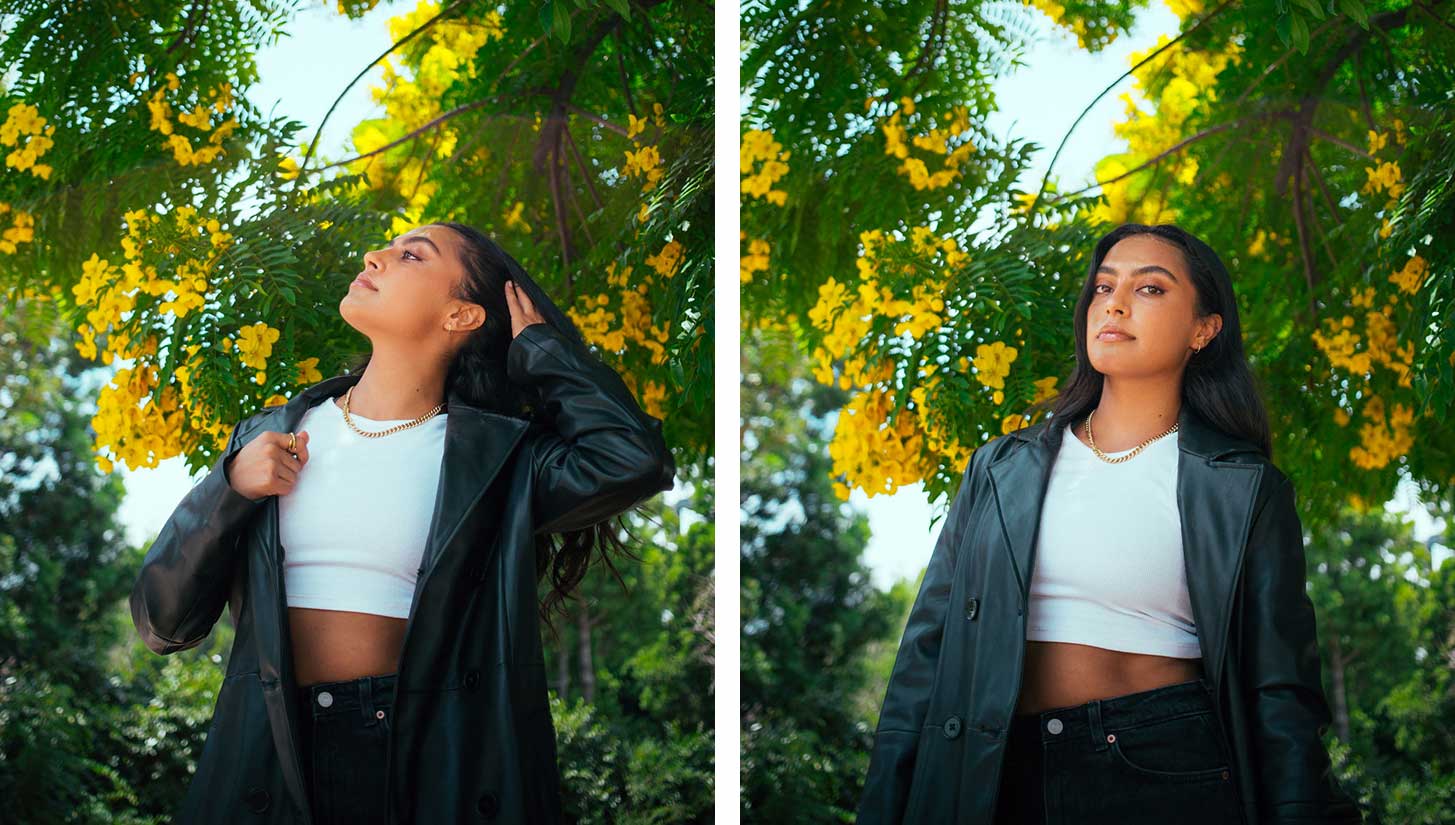 Switching gears, you first joined the Afghanistan Women's National Team at age 14. What were some of the cultural differences you noticed as someone raised in America? 
I was incredibly privileged — and I am privileged. I'm an Afghan-American. I grew up in America, I saw and had resources available to me the national team players and the women and the young girls in Afghanistan who are playing football could never imagine to have. I'm grateful for this because my parents did protect me in terms of trying to keep my innocence, but they didn't protect me from everything.
They told me that there were going to be cultural differences and gave me an idea of what was happening in Afghanistan. So I wasn't blind to it, I wasn't thrown into the national team tournament and completely blindsided. I was aware I was a privileged Afghan-American girl, and I knew I would have to take a role of listening. Just like a third eye, bird's eye view of listening and watching these women. Because to go into it at 14 years old and be very talkative and loud — it wasn't appropriate. When I arrived, I wanted to be the person that listened and learned, and figured out, "Okay, this is how things are operating on their side."
But with all the differences, the love of the game doesn't change whether you're in Afghanistan or in America. These girls and these women love the sport, and their passion for it doesn't change. But it's the resources, it's the structures in place that are not allowing these women to really expand and grow their sport. There's a lot offered to the men's side — youth football teams, proper coaches that have licenses that know what they're talking about, and equipment.
So yeah, you have the football aspect, but you have a very big cultural aspect. There are strong gender roles in place in Afghanistan. It's typical for a woman to stay at home and be the caregiver, but not to be running around in shorts and to be playing a sport. A lot of these women and girls are fighting and trying to get their family to understand the notion of playing is not an act of rebellion. Rather it's a choice of saying this is something I enjoy. It's a choice of freedom to do the things that benefit young girls and young women and guide them on the path.
Everyone I talked to on the national team saw the bigger picture. They themselves knew it's a long-term fight because it's a cultural fight. It's going to take generations to change the mentality and for men to see women as equals and not as second-class citizens. But I'm hopeful and I have to be, because if there's no hope, then I don't know what we're doing. The national team and those girls all understand the bigger impact of what they're doing, and I think the cultural differences are so great I can't even compare. It's apples and oranges from how I was raised here in America. Because I obviously did have those cultural values instilled within the family, but not to the same capacity as the ones who have been raised in Afghanistan. It's going to take years to change, but I'm hopeful the next generation and the following generation will start to change that.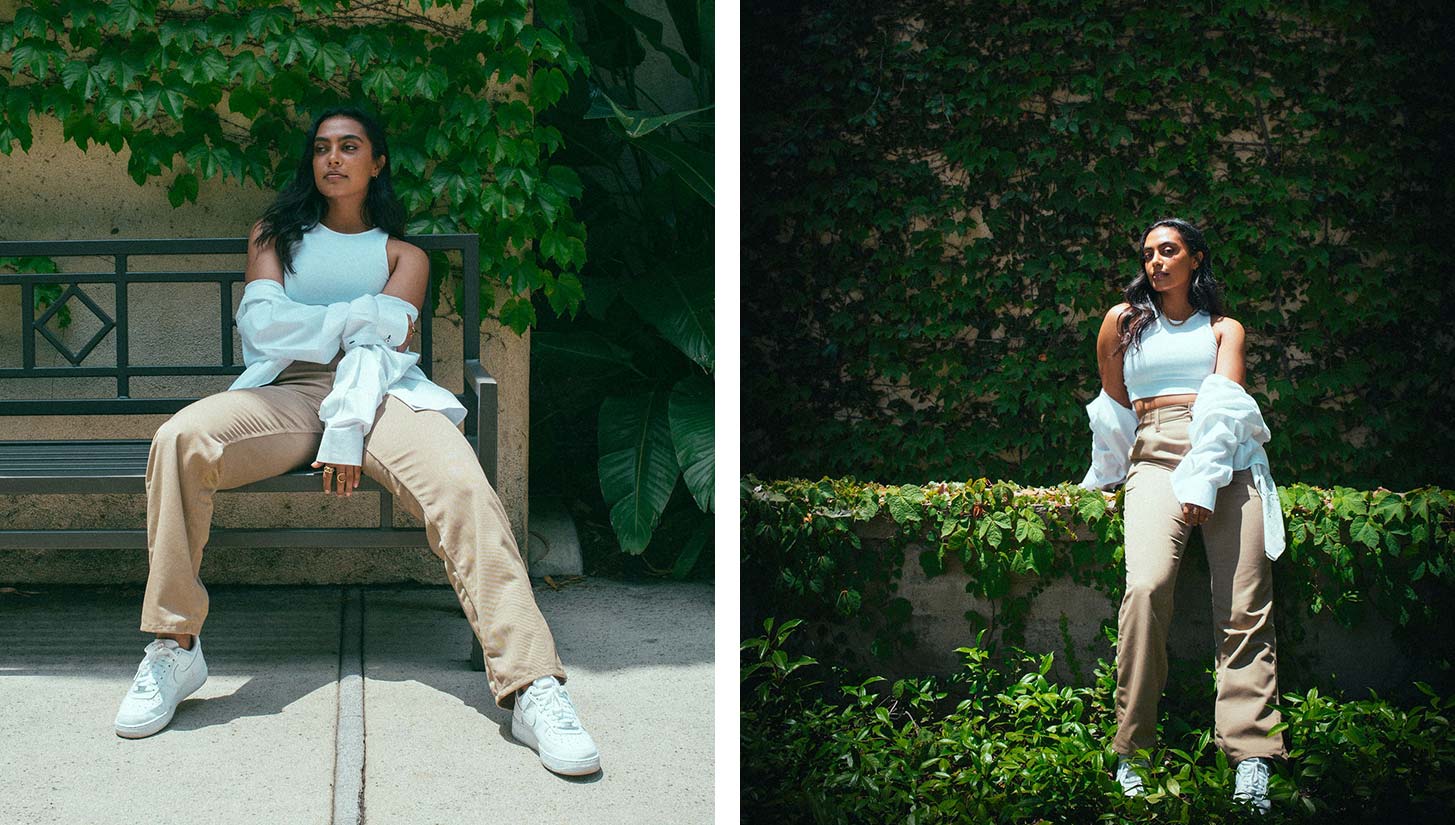 Since your first experience with the Afghanistan women's national team when they were a new organization, in what ways have the standards evolved? And in your opinion what areas do you think there's still work to do?
I don't know if you've kept up with what's gone on with the Afghan Football Federation, but there's just a lot of corruption that has taken over the women's side and it's put things on hold. And unfortunately, that's something we have to deal with.
I think it was 2017 when we got this new staff and we were in Jordan, and it felt like it was the moment things were going to shift, and we were going to get people to rally behind us. We're going to get resources, we're going to get funding.
It felt like that was the point, and then things took a turn. The federation is now handling a lot of things they need to do and the legal stuff. It's in a pause. But I'm hoping when all of this is over soon — and I know it's not going to be within the next three months, six months, or maybe a year — but hopefully in the near future, it'll be something that is like, "OK, we've done this. We've taken care of all of the corruption and now it's time to move forward and to put people in place who have the same idea of what women's football should be like for Afghan women and what their future should look like."
I know it's a very vague answer and I can't give you specifics. But, that's kind of the current situation and what I'm hopeful for for the national team.
Part of that corruption you're referring to is the ongoing abuse allegations? 
Yeah 100 percent. The federation has had a lot of corruption, and unfortunately a lot of the girls on the national team from Afghanistan have experienced abuse. And for me particularly — and I know a lot of my fellow teammates at the time — we were not going to be bystanders to it. Because if we continued to play, or we signed the contracts they had given us, we would just be aiding and allowing for all of this abuse to continue. It hurt me to not be able to continue because you want to represent your national team, you want to wear that jersey, and you want to make progress, but at what expense?
There's a bigger statement, there's a bigger fight in all of this and there are sacrifices to be made. And obviously I made a sacrifice with the national team of my own career, and I'm okay with that. I'm 100 percent okay with that because you have to fight for what's right and for what these women deserve, and you need someone to advocate for them because the federation, who should be advocating for them and protecting them, hasn't been. It was almost an easy choice to say I won't be participating, I will not be a part of the national team for this exact reason of you need to be doing more and being better for these women.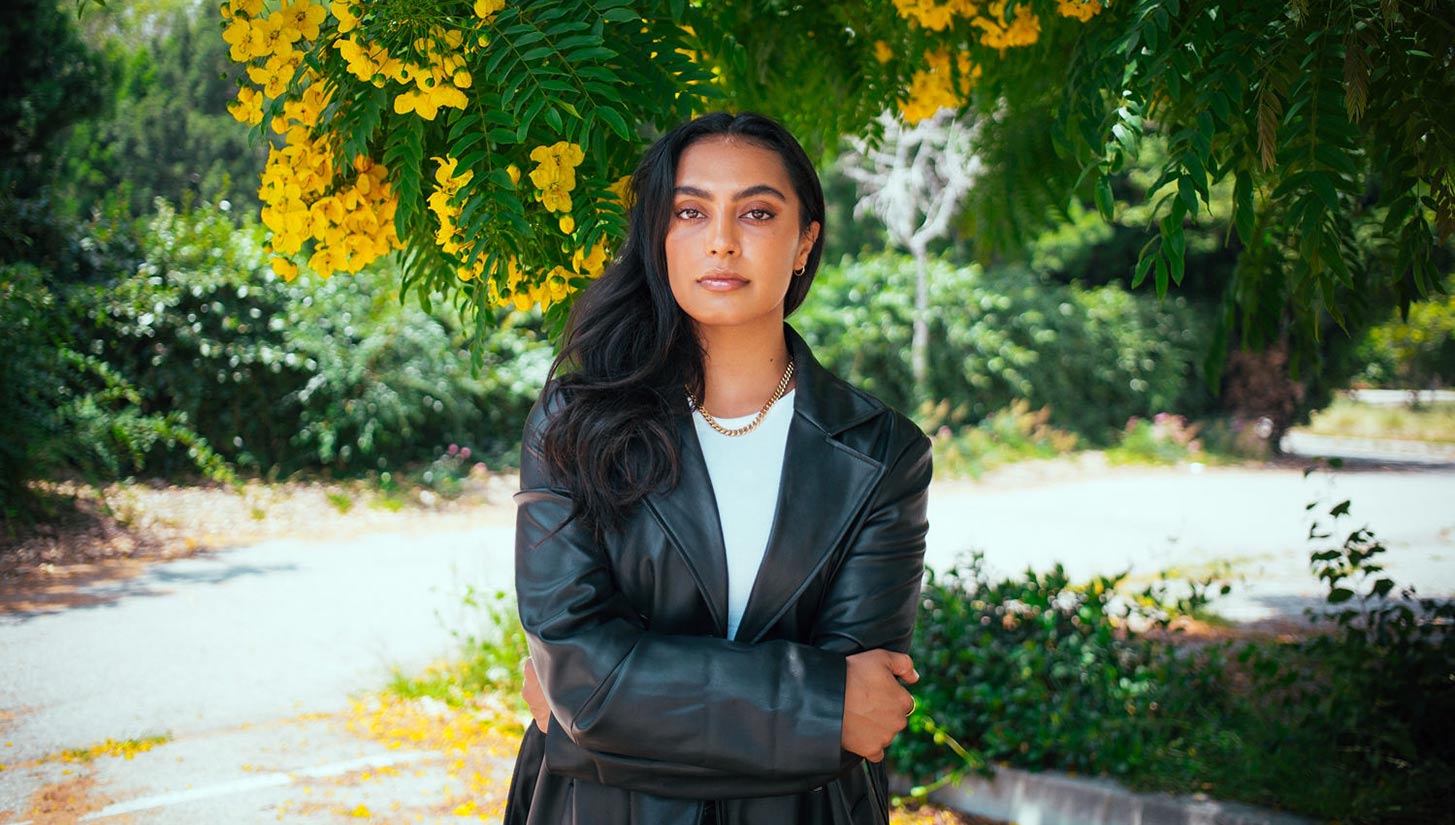 As someone who lives outside of Afghanistan and has played with the team on and off, what was it like to hear about those revelations? Have you been able to help some of your teammates who faced the abuse?
It was kind of a crazy event. I was really young, so I didn't necessarily know what that meant. But these women were vaguely speaking about certain things that would happen in Afghanistan, but never mentioned particularly within the federation if that was happening. But I know they had experienced abuse for being national team players.
I wasn't naïve to the fact they were being abused, I just didn't know it to be true from the federation. And then the stories came out, it was utterly heartbreaking. And you feel a little bit disgusted because you also wore the jersey. You had the federation name on the patch. But then, you can't sit there and be upset for too long because it's not going to change anything. I'm not the one going through it, these are the women that are going through it. So now, it shifts from, "I'm really sad, this is disgusting" to, "Okay, what can we do to fix this and help these women?"
And I think I've done my part with reaching out to the girls and really being a part of the investigation. And there are women, especially Khalida Popal, Haley Carter, and Kelly Lindsey, who have essentially took control over the national team as coaches and management two years ago, and they've been championing this fight against the federation and against the abuse. And so, there are people in these Afghan women's corner. It's just a long process, but there are people behind the scenes who are working tirelessly to bring justice.
Going back to your club career, you recently parted ways with MSV Duisburg. What led to that decision, and where are you looking to make your next move?
I think my decision to leave the club was something that was underlying for a couple years now. It was just a feeling I had. I always wanted to be able to do more in terms of my career outside of playing soccer.
I was happy, but I knew I had to give myself a fair chance to get to that highest level. I've played in Italy, and I want to get to a better league and see how I can grow. And when I got to the German league, I can tell you wholeheartedly my game elevated, and I was playing probably the best football I've ever played. And it felt really good, but it didn't feel fulfilling. It was an uphill battle of course in terms of adjusting to the team, the coaches, the culture, but at the end of the day those are things you can adapt to.
But after I adapted and I was playing really well, it just wasn't giving me the joy I had anticipated it giving me. And for me, it was a decision that I could tough it out for something I knew wasn't going to make me happy, or I can part ways and move forward and figure out what the next step is going to be. There's just a lot of things within women's football that — it's just not there yet.
So people are of course going through it right now, but you're also at a point in your career where you have to create stability for yourself and be able to support your family. And at the level I was at, I wasn't able to do so. I wasn't able to create that stability in my life, financially especially. And it's a tough pill to swallow. But I've always told myself it's not necessarily the success itself but the will to succeed. And for me, that was enough. I did it. I worked hard, I went to my dream school, and I played professionally. I got to that level. And it no longer was feeding my soul. It wasn't making me happy. And I still love the sport, but at that capacity in a playing role, it just wasn't giving me what I needed.
So I decided to part ways, and now I'm back home. And I'm taking a deep breath, for the first time in honestly my whole life. I've always been the person with the plan. From a very young age I knew I wanted to play professionally. everything I did, I had to do accordingly. And I'm very grateful for it because it's shaped me into who I am, but I also had my foot on the gas pedal for so long you kind of burn out. And you get exhausted. And you just need to take a moment to step back.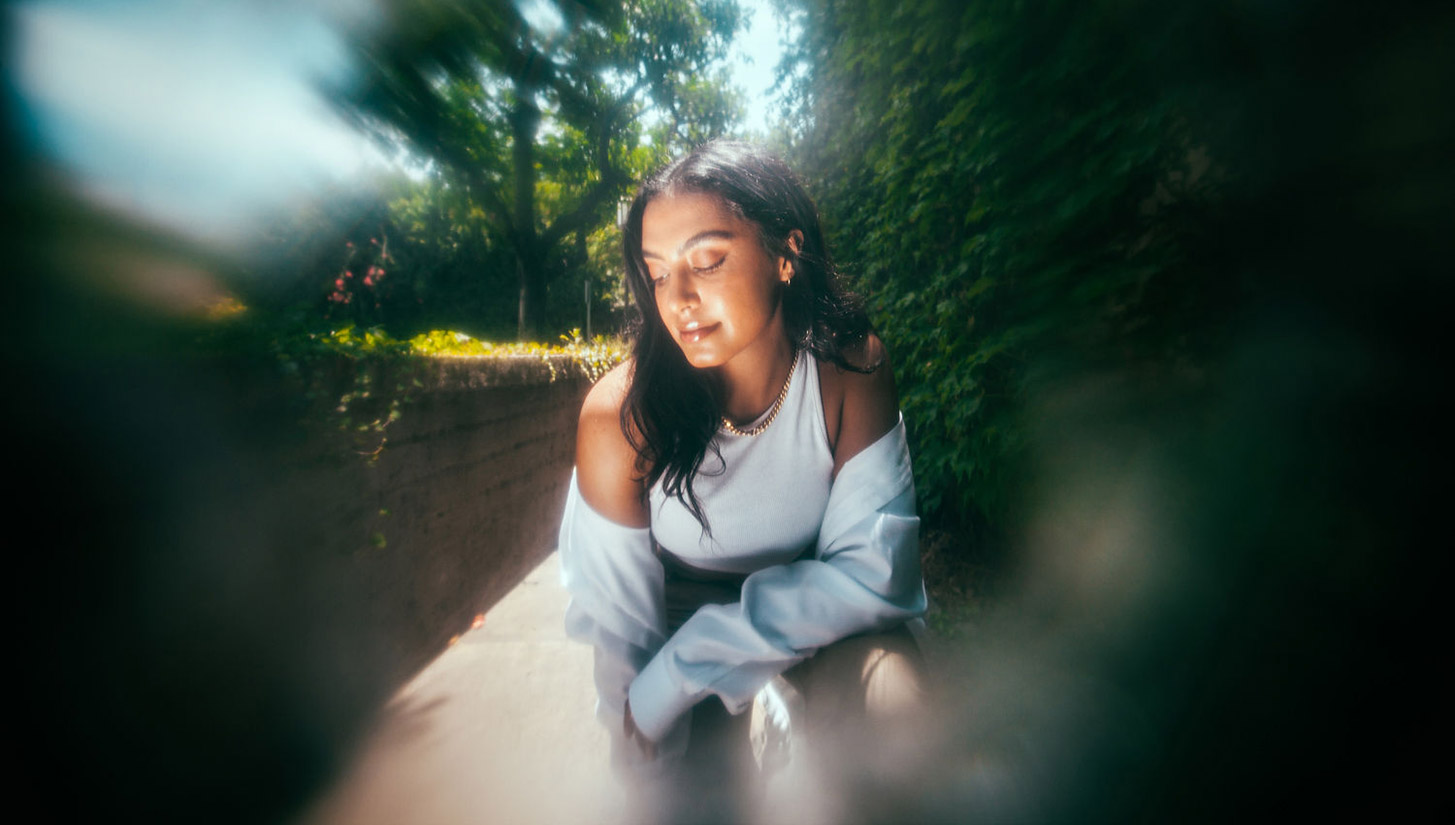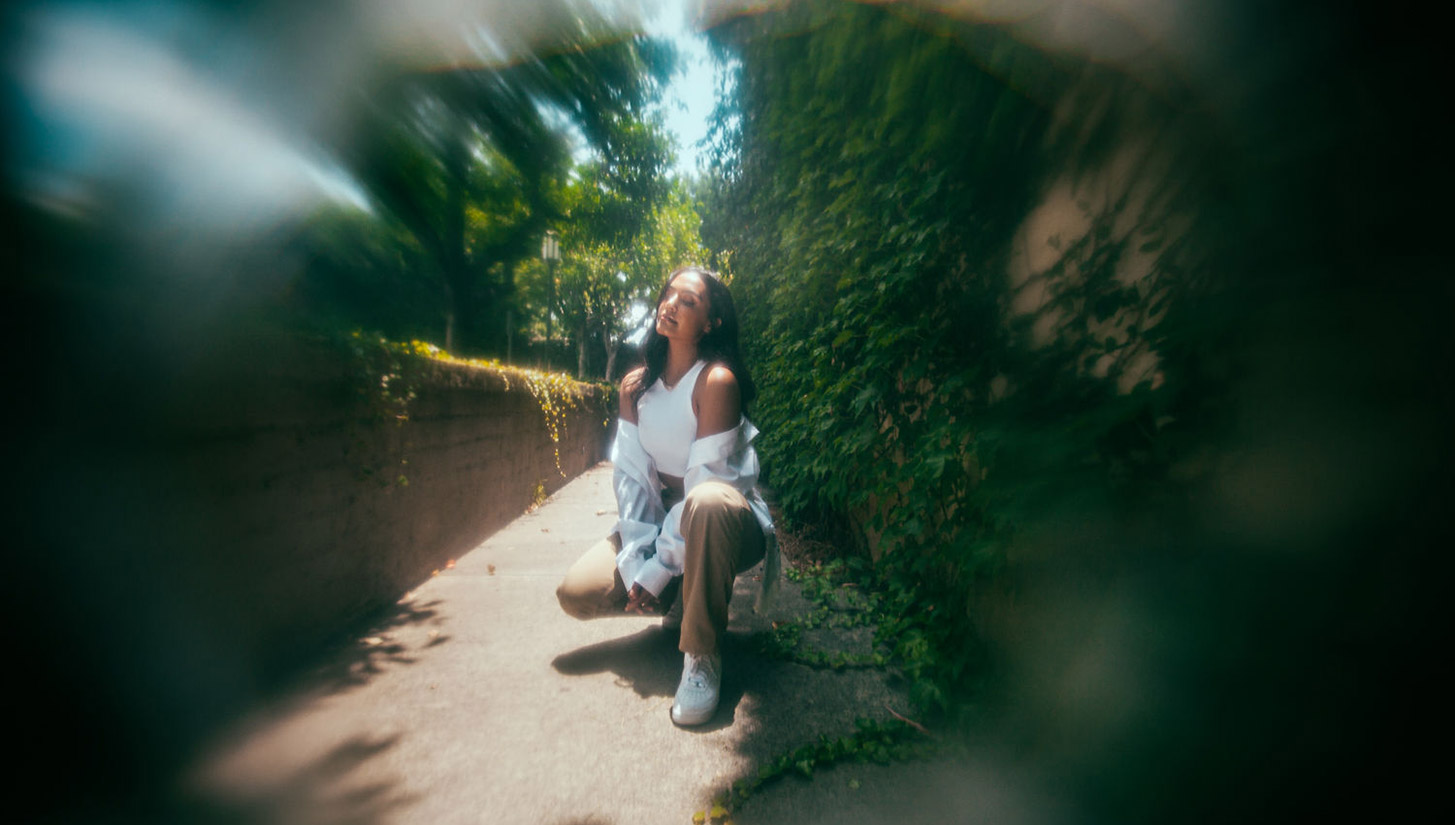 Everyone likes to champion the U.S. women's national team and their fight for equal pay, but I think below that level there's an even bigger fight for people such as yourself just trying to have stability to be a professional footballer. 
Yeah. I lived it, I've gone through it, and I know hundreds of other girls that have gone through it, but there isn't a system in place that allows them to succeed. There's just too much going on that's just not necessarily right, and it needs to be taken care of. And I think, for me, it's eye opening to take a step back and say, "Okay, how can we fix these issues for the next generation of young girls who are pursuing this?"
Because it is incredibly important we pay it forward. The people who are in it are obviously fighting for themselves and also for the next generation. But, again, it's really hard to fight for changes within the industry that you're playing in. I think it's so important, as you said outside of the national team level there's not enough support, change, or growth being done.
Yeah, the lack of stability is huge. Not only are you not able to focus on your game 100 percent, but there's always that question of, "Should I pick up another job?" Or, "How would that affect my football?" Professional soccer is a 9-to-5 job. 
Right, exactly. And women's footballers are going through that daily. They're having to worry about that. But when you think about it, if you're playing professionally, which I was in Germany, the hours I was committing, there was no job available for me to take on that worked between the hours of 12 and 4 p.m.
Our ability to work and do the things we want to do outside of football is just impossible with the schedule. And right now that's just the reality. And it's tough to see, especially because our men's team at MSV Duisburg was in the third division and we had other local third division men's teams around, and I had spoken to these guys and they are living well for a third division team.
The first division women's side is barely sustaining, which is really hard to see because these guys literally had training once a day in the morning and then the rest of the day is free. Which again, is a normal professional schedule, however the women's side you have twice a day training. So, it was a really frustrating thing to see because in America, obviously, the third division doesn't get paid as well as MLS but, I don't know, the disparity in Germany was just crazy to see for me.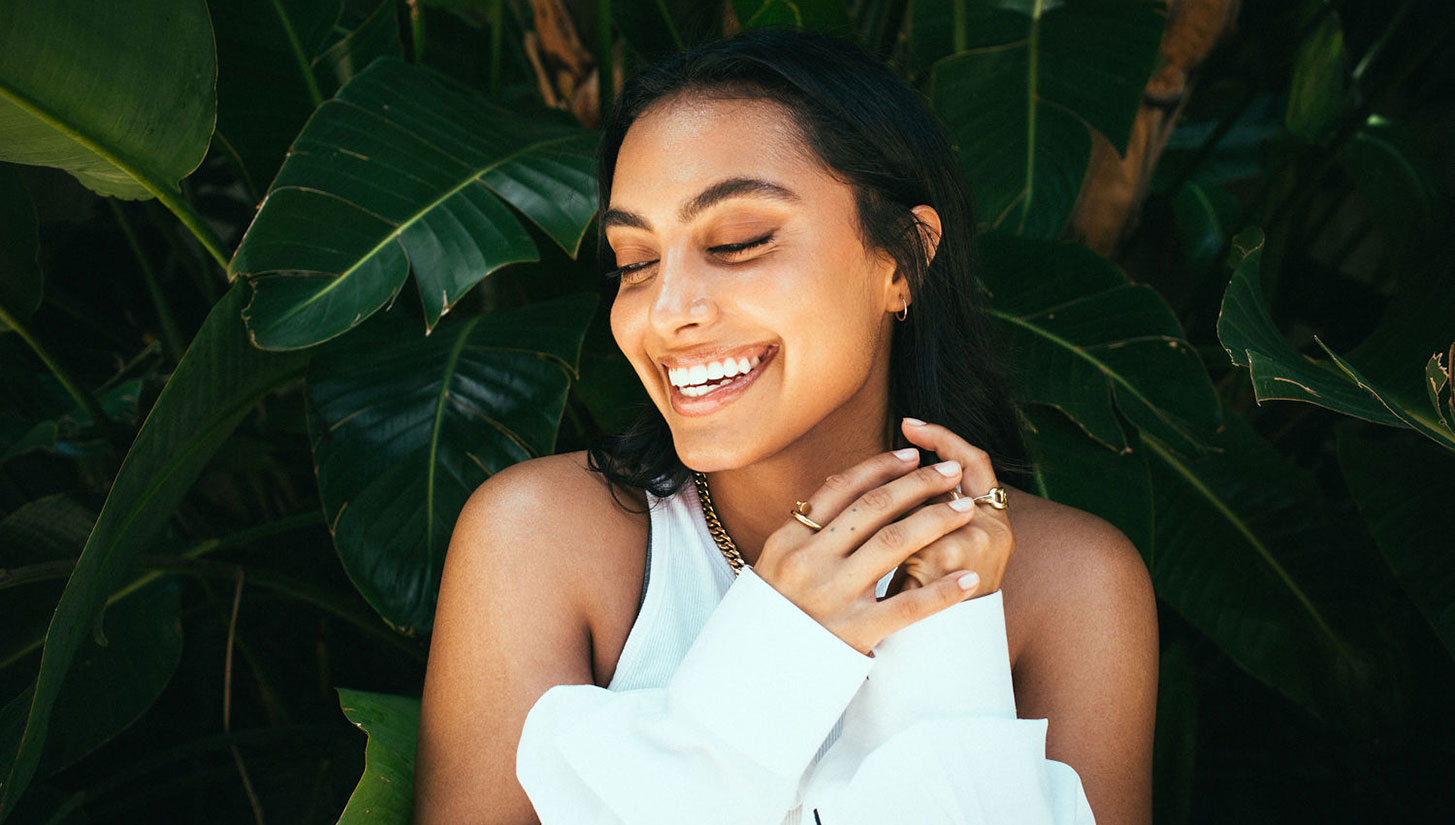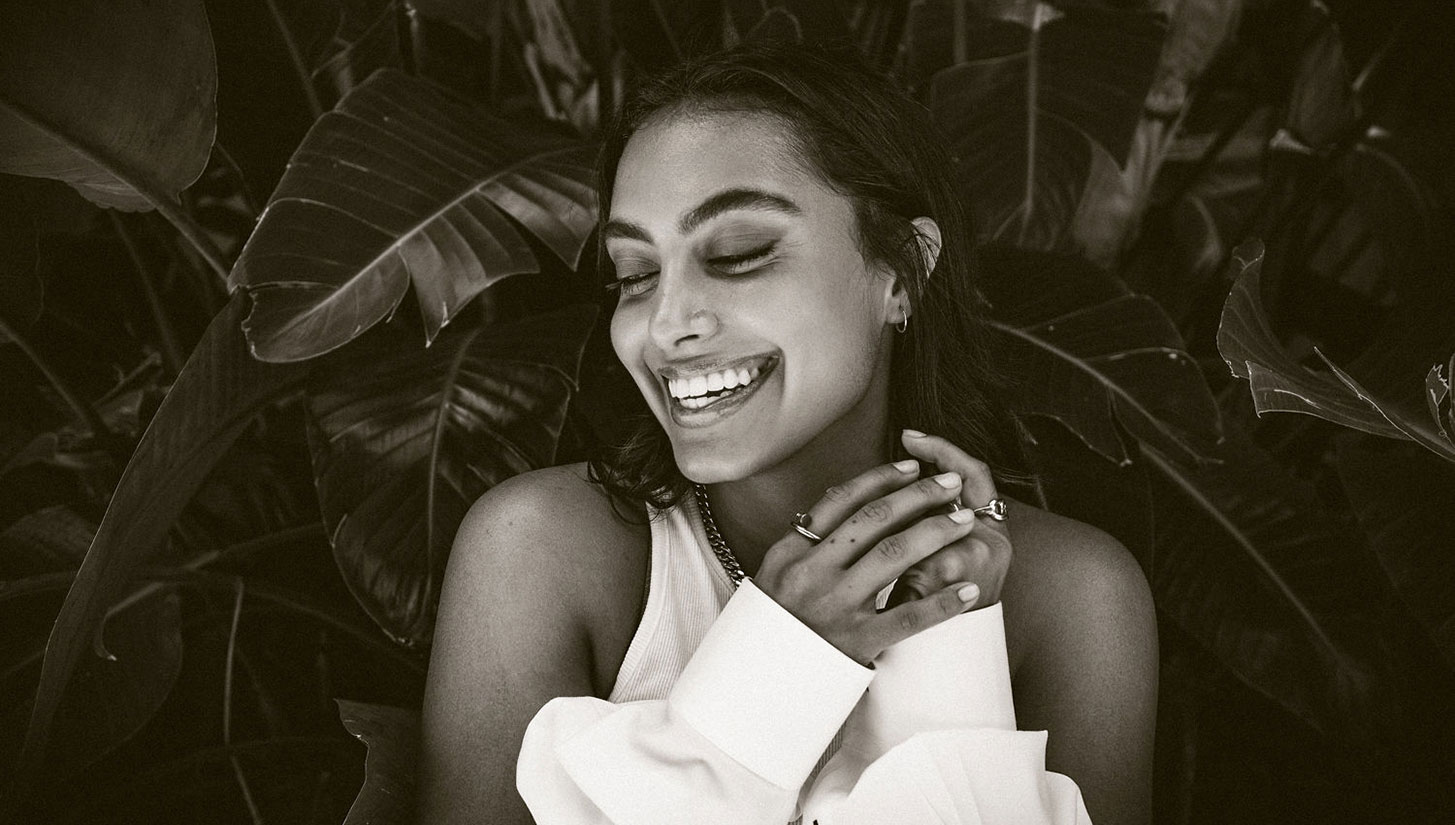 Well hopefully your next move, if it does end up being industry-adjacent or somehow still involved, you can help institute change and become a more effective part of the fight rather than just being a player having to go through it.
Yeah, for sure. And I'm motivated to do so in whatever role that takes me. If I get into a different industry, I think that working with organizations that are aligned in this fight will always be in the back of my mind. Things are changing, don't get me wrong, and there's a lot of growth happening, but it's not enough.
There's so much more we need to accomplish within sports on the women's side. You need people to champion it outside of the players themselves. The players themselves have their own job. Now, we need to find allies and advocates outside of the players themselves because their focus is playing and winning games and being the best athlete they can be. And now, I'm excited to take on a different role.
Be sure to follow Hailai Arghandiwal on Instagram to stay up to date with her career path.
Photography by Khris Garay for Urban Pitch. Interview edited for clarity and brevity.