The first woman to hold a Guinness World Record in freestyle, Laura Biondo has gone from competing in some of the world's biggest freestyle events to performing with the world-renowned Cirque du Soleil. We caught up with the Venezuelan-born Italian to discuss her pro soccer beginnings, the transition from competing to performing, and her life on the road touring the country.
Born in Venezuela to Italian parents, Laura Biondo had a well-traveled childhood, spending time between her native Venezuela, Italy, and the United States. Her involvement with the beautiful game has imitated her diverse background, going from pro footballer to pro freestyler, setting five Guinness World Records, winning world championships, and touring North America with the renowned Cirque du Soleil's Luzia production.
Growing up in Venezuela, Biondo moved to Miami when she was 10, where she got her start in soccer. She went on to play professionally in Italy, but it wasn't long until she fell in love with freestyle. After seeing the classic Nike "Joga Bonito" ads, she began practicing some tricks, and the rest is history.
Biondo went on to win the 2015 Super Ball World Open Championship, while also placing second in the 2014 Red Bull Street Style and finishing in the top five in 2016. She recently made the transition from competing to performing, joining Cirque du Soleil after being initially spotted at the 2014 RBSS in Brazil.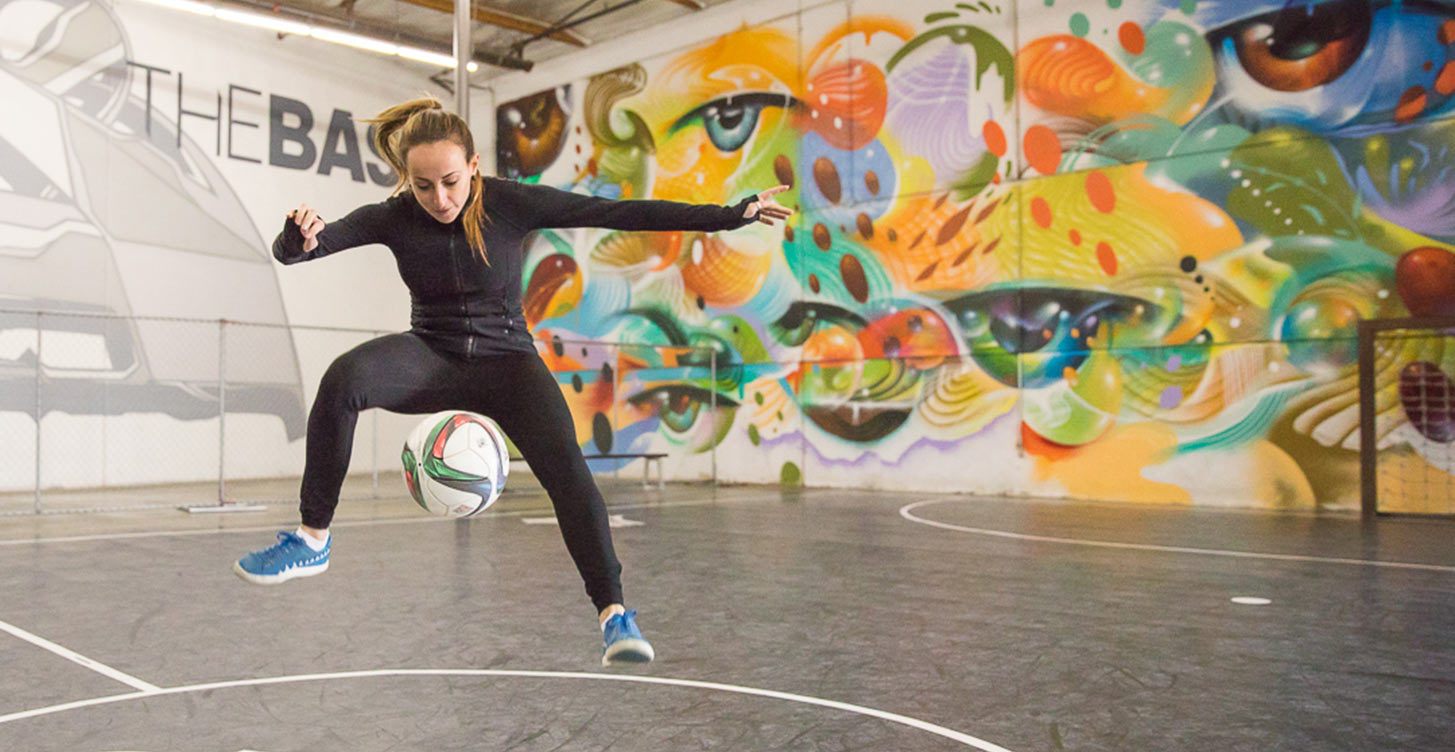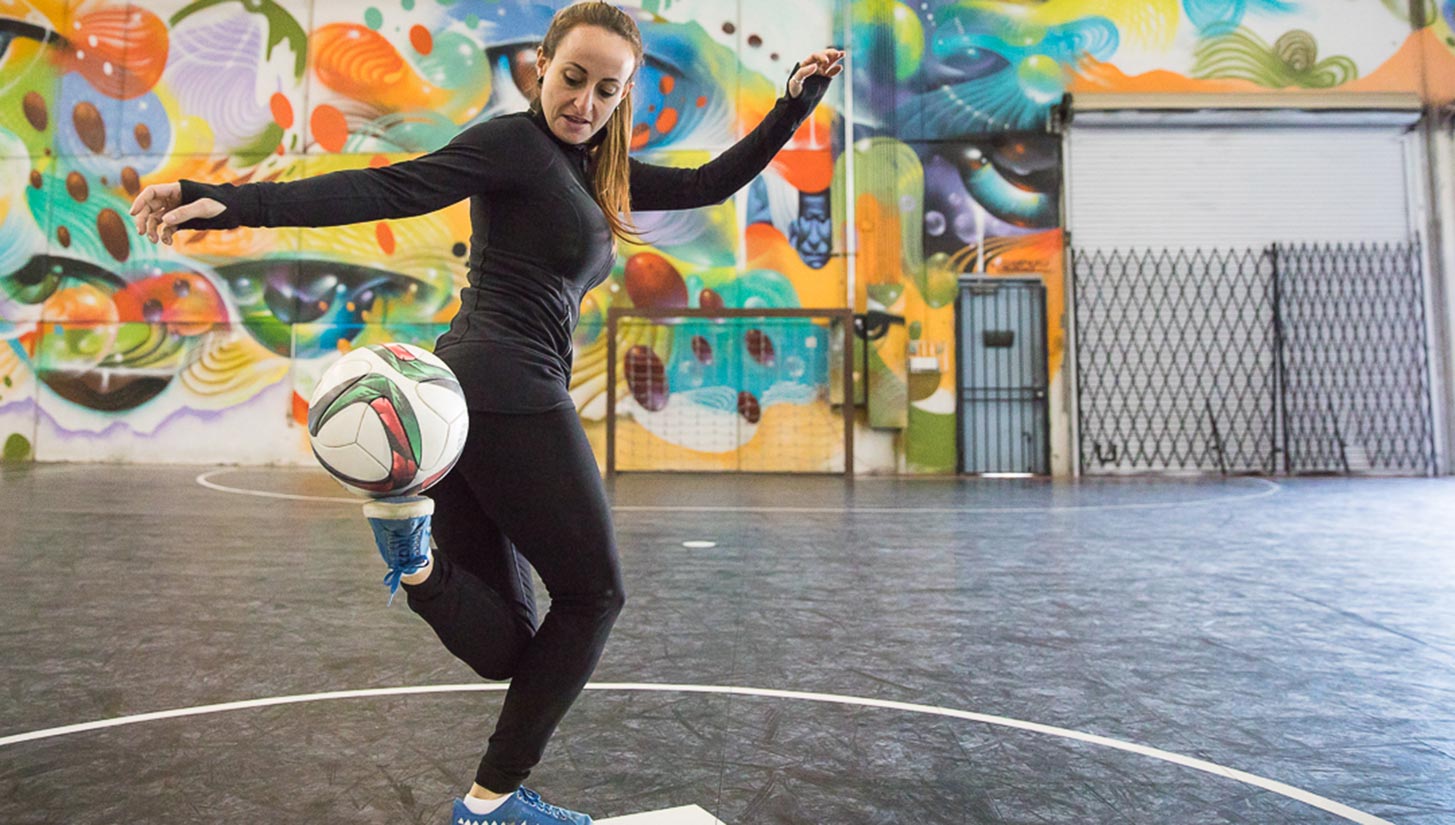 While there is a divide between the hardcore competitive freestylers and those that strictly perform in shows, Biondo, who has vast experience in both realms, feels like she has found a balance between the uber-technical, competitive side of freestyle and its entertainment-focused, art-centric side.
We were able to catch Biondo on her one off day of the week to discuss just how she was able to find that balance, as well as her early beginnings in Venezuela and Italy and the quirks of constantly being on the road with Cirque du Soleil.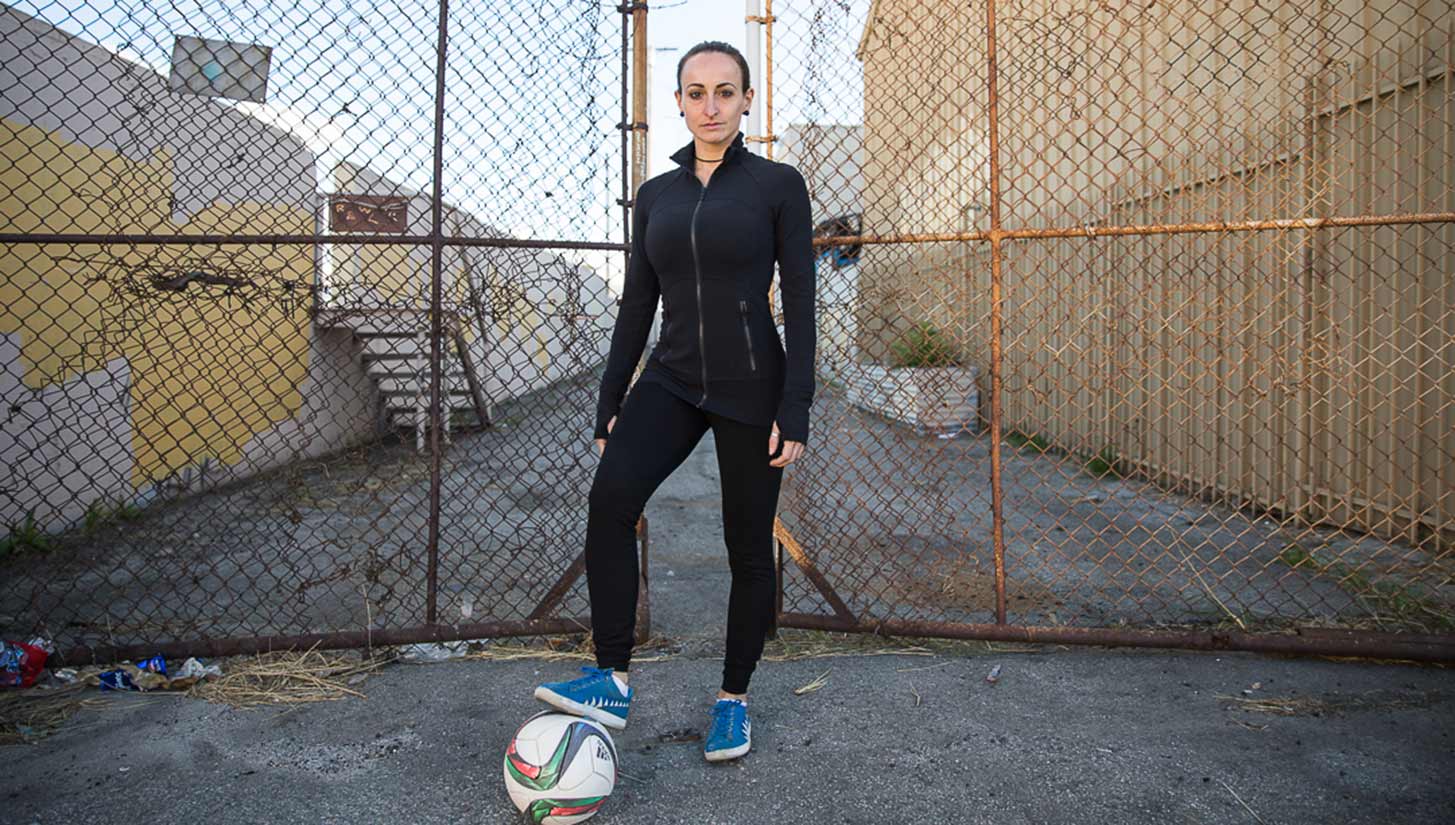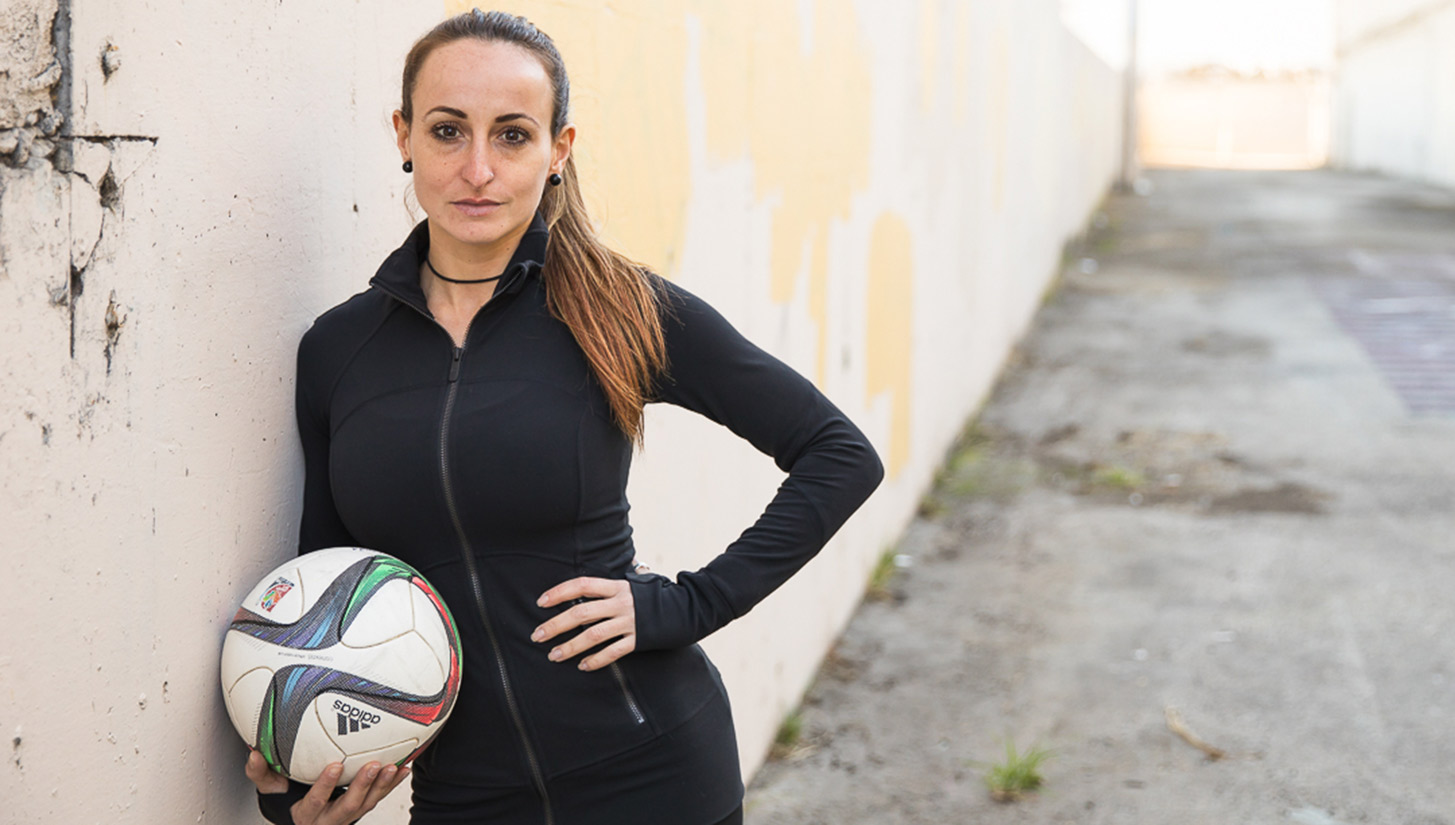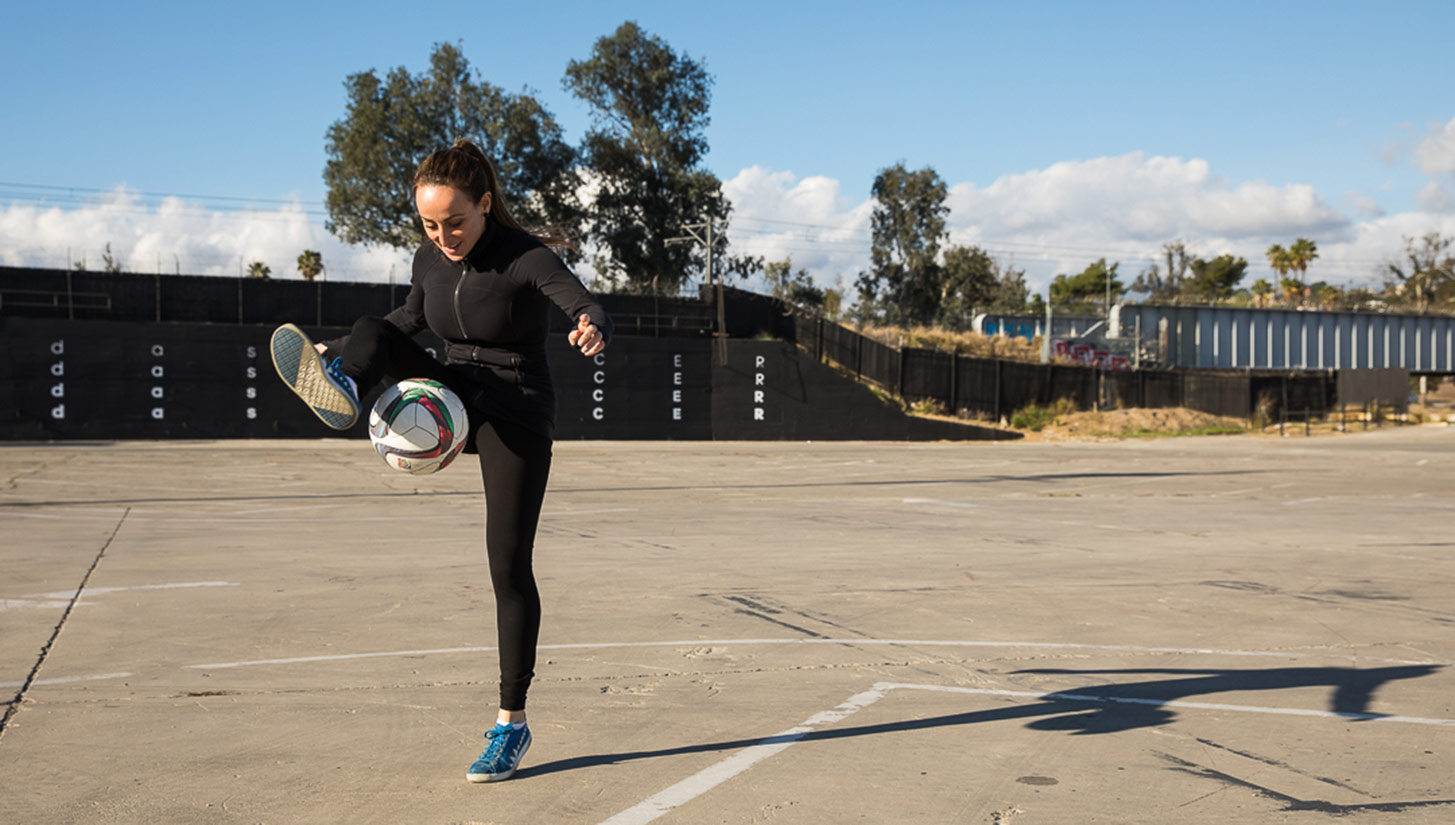 For more on Laura, you can check out her website and follow her on Instagram.