The Seattle Sounders are still one of, if not, the flagship team of Major League Soccer. But an aging core and an ever changing spending market in MLS could leave the Rave Green behind the pack. 
Is there a team better than the Seattle Sounders in MLS history? While recent newcomers like Atlanta United and LAFC have certainly shaken things up across the league, the dominance of the Sounders in recent years is undeniable.
For MLS historians, the question of the league's greatest franchise is a tricky one. If you go through its annals, MLS is clearly defined by three eras ran by three franchises: DC United, Los Angeles Galaxy, and the Seattle Sounders.
The DC United teams of the early MLS years were very entertaining, and the club was the first to win two international titles in only three years of history. After a huge rise, DC United would fall, succumbed by pressure from the league to not be too good, and the team was basically dismantled by the 2000 season.
The next dynasty belonged to the LA Galaxy. At the mid-point of the David Beckham experiment, the club would eventually find its way, and stars like Landon Donovan and Robbie Keane led the team to three MLS Cups, totaling five in its history, one more than DC United. Since then, the Galaxy have basically been off the map, winless of anything since 2014, and even worse, only making the playoffs once in the last five years.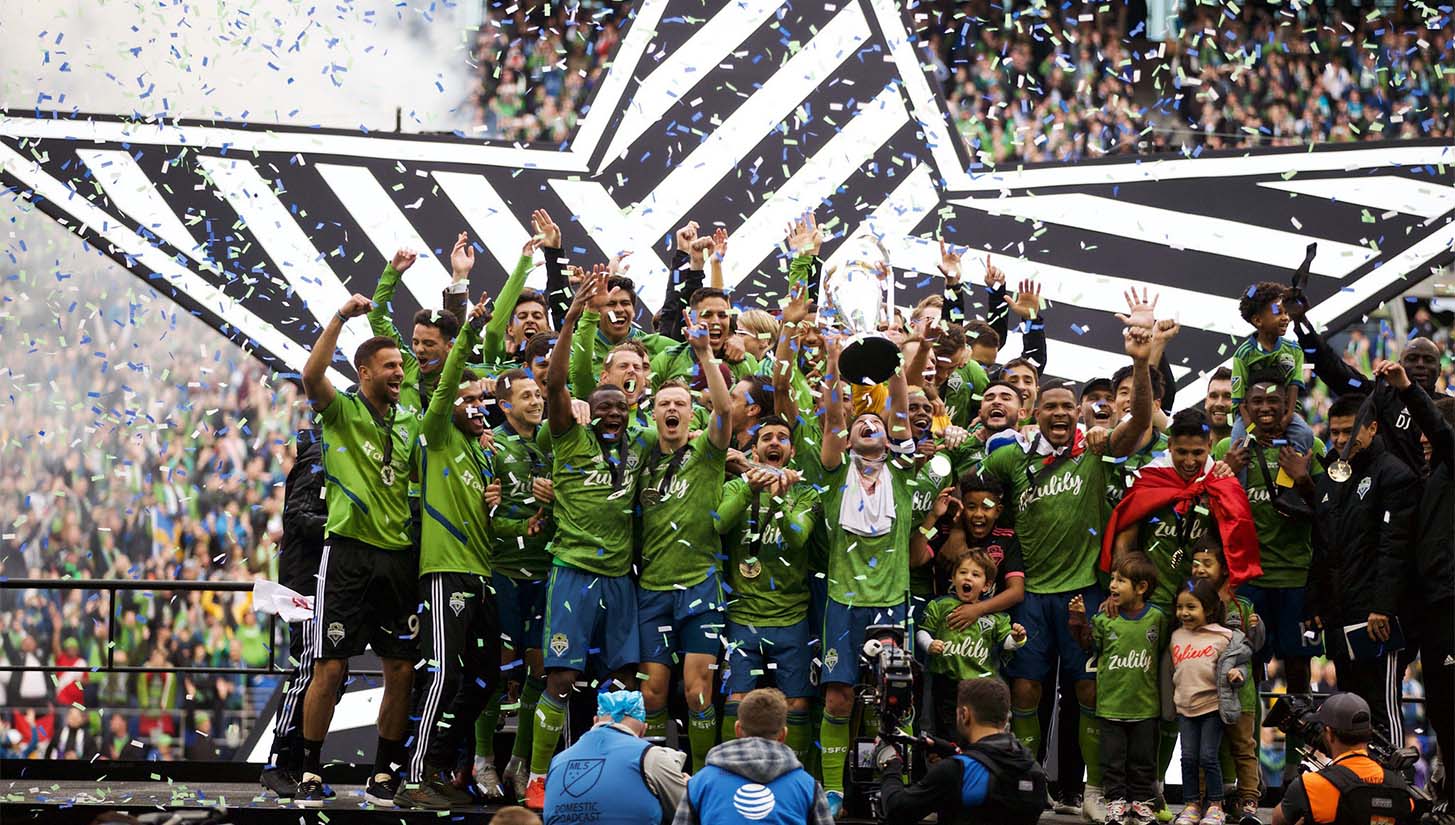 Then there are the Seattle Sounders. Built of a different cloth, a team of huge history in American soccer dating back to the NASL, with a rowdy fanbase of nearly 32,000 fans per game, and something few MLS teams can really brag about — consistent winning.
Since 2009, the Sounders can boast four U.S. Open Cups, two MLS Cups, one Supporters' Shield, and one CONCACAF Champions League title. No other MLS club has seen that kind of success in that 14-year span, in which only five saw the club go without a single title.
The club's philosophy has been clear: build a strong fan base and win championships. If it can sell players, then do it, but above all else comes winning.
That can be seen by the designated players the club has signed. Today, the Sounders can account for two of the best players to have ever played in MLS, Nicolás Lodeiro and Raúl Ruidíaz. Historically when thinking of DPs, the club has gone for championship caliber players: Clint Dempsey, Blaise Nkufo, and Obafemi Martins.
Still, the core players of the 2019 MLS Cup-winning squad are entering the end of their contracts, and with the Sounders coming off of a dismal 2022 season that saw them miss the playoffs and disappointing showings at the Club World Cup and Leagues Cup, the writing is on the wall for a team whose core base is between the ages of 28-37.
Entering a New Era?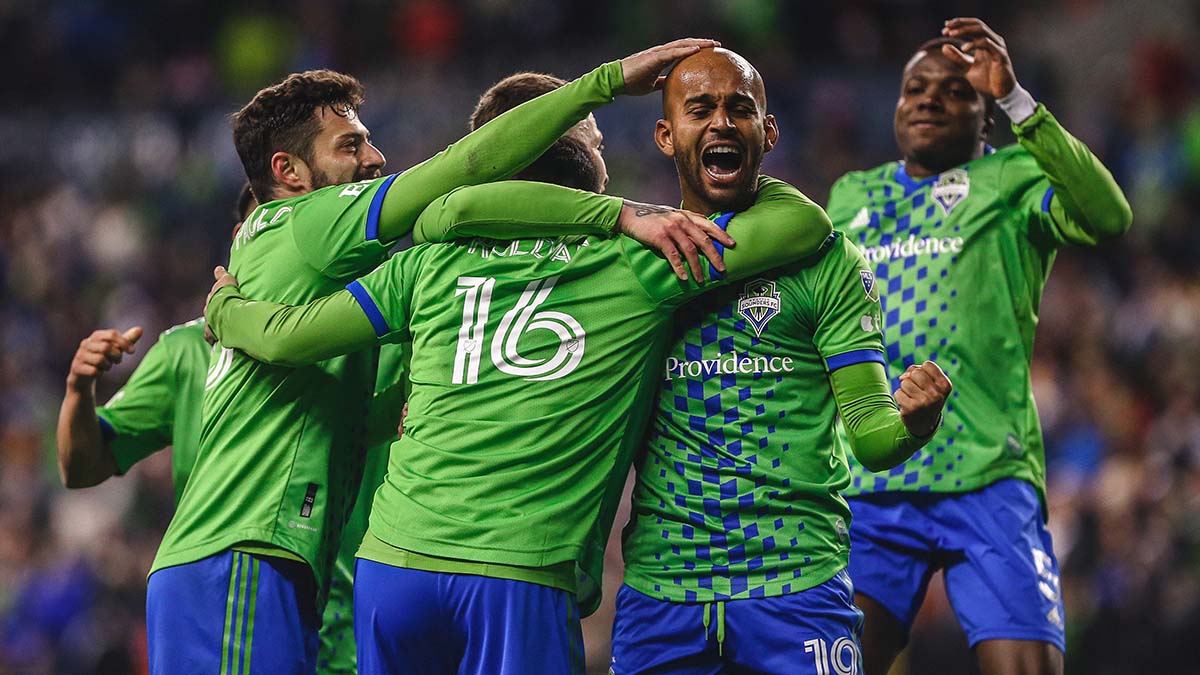 With MLS thinking of raising the salary cap and even adding a fourth DP, the Sounders, who have seen integral pieces of their executive organization go on to other teams to put out fires, could see a major rebuild coming in 2024.
For Sounders beat writer Niko Moreno, he has seen this coming for a while.
"There is no puzzle or no theory," he said. "We have been warned for the last three seasons, especially with Garth Lagerwey's departure, and since Craig Waibel's arrival, they have been very straightforward and transparent as to where the team is at. When you have a reality and a window of six years, with one group of players, one set of DPs, and certain pillars, it's gonna come to an end of an era, that's just sports."
For Moreno, the Sounders are entering a "generational change."
In addition to its talismanic DPs in Lodeiro and Ruidíaz, the club fielded a solid base of MLS players in both Cristian and Alex Roldan, Jordan Morris, Stefan Frei, and Kelyn Rowe. Its main objective was to maximize the window it had with this group of players and achieve what it saw as the biggest prize, the CONCACAF Champions League.
"No one can look at this group and not say everything was achieved," Moreno said. "We were in four MLS Cup finals, we won two, won a CCL, and since 2016, [we've been] the most successful team in MLS."
So far in 2023 the Sounders are getting the bare minimum done. They sit fourth in the West, only two games above .500, and in the playoffs but with no real chance of a Supporters' Shield title. The U.S. Open Cup saw the Sounders eliminated in the round of 32, and they barely made a whimper in the Leagues Cup, not even making it out of the group stage.
Playing with House Money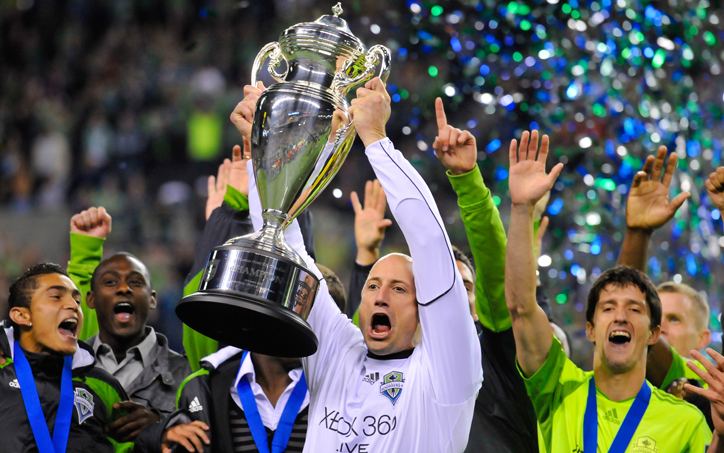 If there is one team in MLS that has earned the credit from its fanbase to go through a rebuild, it's the Seattle Sounders. But while some rebuilds can last just one season, others can take a lifetime.
All three Sounders designated players' contracts are up soon, with Lodeiro and Albert Rusnák's up at the end of this year (Rusnák does have an option for 2024), and Ruidiaz's expiring after the 2024 season.
A total of 21 Sounders contracts will expire on December 31, giving the club plenty of breathing room for a rebuild should they choose to do so. In addition to Lodeiro and Rusnák, the deals of Morris, Fredy Montero, Héber, Joao Paulo, and Xavier Arreaga are all up at the end of the year. To say the club will have some wiggle room is an understatement.
While not all will leave, a lot can be brought back at lesser salaries or simply not resigned, and by then MLS would have announced what its future roster plans are. The club will simply have to adapt.
"The Sounders know that they have to take more risks, spend differently to keep up with how the top teams in MLS are spending," Moreno said. "The Sounders have not been able to pull the trigger on some guys this year. They have tracked a lot of players who went to other MLS teams this season."
The Future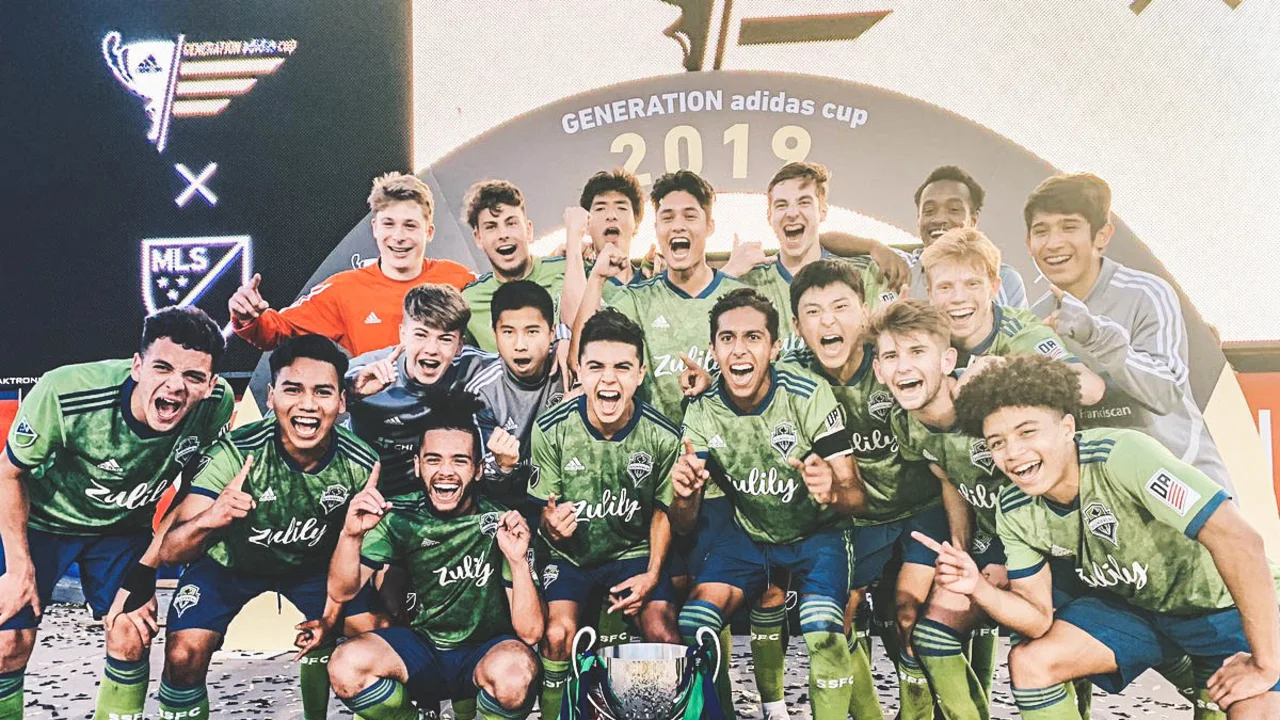 With the arrival of Lionel Messi to MLS, it's not business as usual. The league and its teams will see a change for the better in roster cap space, and what it will all mean will be seen in due time.
The Sounders, who have been a major protagonist in MLS since 2009 will need to make sure that they sign, re-sign, and re-structure the right players. The team is screaming for new blood, and all of that now lies in their network and front office.
The Sounders, ironically, have also not been a major player in the outgoing market in MLS. The team has eight homegrown talents, but Obed Vargas is the only one that looks like a player that could be sold overseas. How the Sounders begin to integrate into the incoming and outgoing transfer market will be key in generating revenue and options going forward.
But by no means is it panic time in Seattle. A true MLS fan knows that there has not been a club more successful, more driven, and more passionate than the Seattle Sounders. A team that has true organic support, an amazing fanbase, great front office, and great local and international players who have donned their jersey.
It's more of a warning signal for the Sounders to not get lost in the endless pile of mundane MLS teams that go nowhere or are just spectators in their own league, a path that the Galaxy and DC United took before them.
In a world of Messi and last place Inter Miami or the "new" glamor of LAFC, there is the Seattle Sounders, the only MLS club to avoid a beatdown of MLS' ever pesky salary rules and flavors of the month.