With the 2023 Women's World Cup soon underway, we have a massive preview of all 32 teams squaring off in Australia and New Zealand. 
In a matter of hours, New Zealand and Norway will kick off the 2023 Women's World Cup in Aukland. Soon after in Sydney, the tournament's other co-hosts, Australia, will square off against Ireland in the opening match in Group B.
The United States women's national team, winner of four previous World Cups including the last two in a row, come in as the favorites. Joining them in the contender class are defending EUROs champions England, Germany, Spain, France, and maybe Brazil, Sweden, and Norway.
This installment, the ninth ever, will be the first to feature an expanded field of 32 teams. Group play will go on until August 3, after which the knockout rounds will commence with the round of 16 on August 5. Over roughly two weeks from that point, the field will be whittled down to two finalists, who'll battle for the biggest prize in international women's football on August 20 in Sydney.
With kickoff fast approaching, we're taking a look at each of the 32 teams taking part in the 2023 Women's World Cup in Australia and New Zealand – their histories, reputations, current form, and players to watch.
Group A
New Zealand
Our Football Ferns 🇳🇿

📸 @PhotosportNZ #FIFAWWC pic.twitter.com/t5vaaCiFZe

— New Zealand Football 🇳🇿 (@NZ_Football) July 17, 2023
In their history, New Zealand's Football Ferns have played 15 World Cup matches. They've yet to record a victory or advance beyond the group stage.
They have shown signs of life in recent years and, with this tournament partially taking place on home soil, there's hope that the Ferns, who feature 35-year-old Los Angeles-born Angel City FC defender and soon-to-be five-time World Cup participant Ali Riley, can notch a first World Cup win or even advance from Group A. Of course, optimism would be higher if the less-than-star-studded co-hosts weren't coming into the tournament with no wins and just two goals from their last 10 matches.
Norway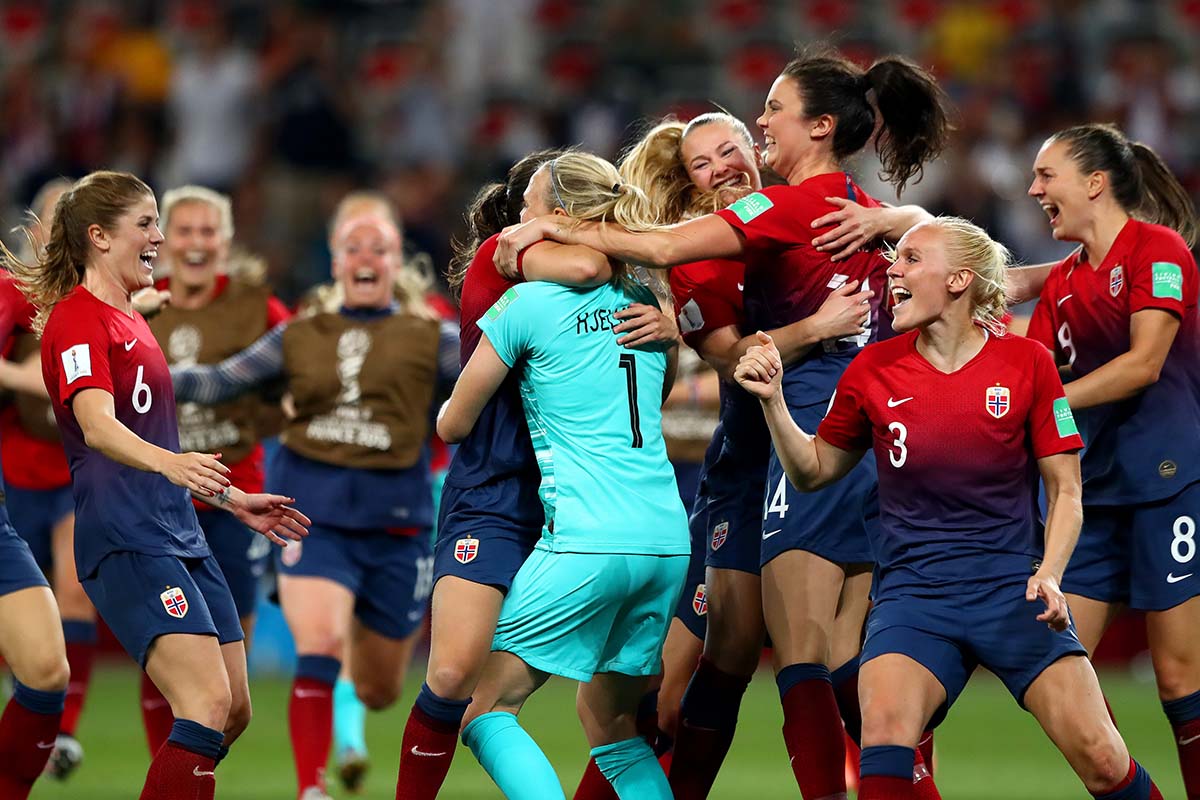 After dominating the first decade(ish) of major international women's football, with two EUROs titles and a victory in the second Women's World Cup in 1995 (they also reached the first-ever final in 1991), glory has eluded the Norwegians over the past quarter-century.
That looked poised to change at EURO 2022, as the Gresshoppene rolled into the tournament with a perfect qualifying record, led by two of the most nonchalantly spectacular and devastating players in the world, Caroline Graham Hansen of Barcelona, and, after a half-decade away in protest of the Norway Football Federation's treatment of the women's team, five-time Champions League winner and the first-ever Ballon d'Or Féminin winner, Lyon's Ada Hegerberg.
After coming in as contenders and notching a 4-1 win over Northern Ireland in their opener, they squared off against hosts England, who, en route to winning the tournament on home soil, proceeded to dish out one of the most comprehensive beatdowns we'll ever see, winning 8-0.
This team's got youth, experience, a winning pedigree at club level, and world-class talent. On paper, they're favorites again for a fairly deep run. That, of course, assumes certain scars have healed. This is a team hunting for redemption.
Philippines
Here, meanwhile, is a team seeking out new horizons.
Try as I might, I cannot nutshell the ascent of the Philippines women's national team over the past 20-ish months better than Defector's Tom Ley has in the site's preview of the Filipinas. Ley mentions how the side reached its first Asian Cup semifinals in 2022, which was followed by a 2022 AFF Women's Championship title, another first for the team. At No. 46 in the latest FIFA rankings, the Philippines have never been ranked higher, and will make history no matter the results in their first ever World Cup.
Switzerland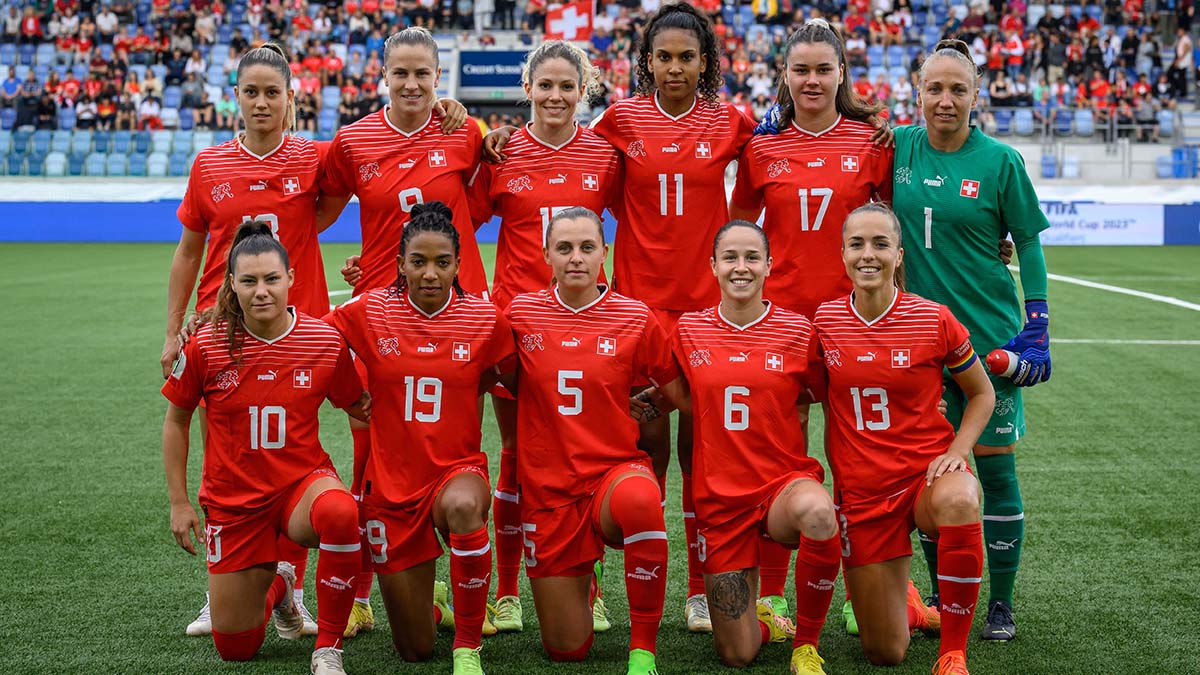 The Swiss women's national team, or La Nati, has qualified for just three major tournaments in its history. All of those have come since 2015 and have yielded only a round of 16 World Cup appearance and two group stage EUROs exits, with a failed World Cup qualification bid mixed in.
On paper, a side that features a trio like PSG playmaker supreme Ramona Bachmann, Barça Femení's literal Swiss army knife Ana-Maria Crnogorčević, and a star-in-waiting in Wolfsburg signee Riola Xhemaili should have no trouble cruising past New Zealand and the Philippines into the knockouts. However, while neither the highs nor the lows have been as extreme as those of the Norwegians, the Swiss must prove that they can make the most of their world-class individual talent.
Group B
Australia
There's always going to be pressure on the home nation(s) at a major tournament to show out. New Zealand's Football Ferns will be feeling this, though their pressure is not really expectations-driven.
Australia's Matildas, however, will be feeling all of the heat as the host nation with the best (and generally pretty decent) shot at making a deep run in this tournament.
That's because, despite never having finished better than sixth in a World Cup (2007), Australia is coming off of a best-ever major tournament finish (fourth in the 2020 Olympics), will not have to play a game outside of Sydney, Melbourne, or Brisbane in this competition, and, though not stacked with world-class talent, is led by a bona fide superstar in Chelsea's Sam Kerr.
Republic of Ireland
This Team 💚#COYGIG | #WeAreOne pic.twitter.com/4uwBxAriHO

— FAI Women (@FAIWomen) July 17, 2023
Talking about "how fun it is to have the Irish at a World Cup" is something of a cliché. At least it would be if the men had qualified since 2002 or the women had made it, well, ever.
Beneficiaries of both this tournament's expansion from 24 to 32 teams and a gut-wrenching 1-0 playoff win over Scotland in Glasgow, the Girls in Green, led by veteran talisman Denise O'Sullivan of the NWSL's North Carolina Courage, are now preparing to take their first-ever World Cup touches.
The draw could have been kinder than to group them with hosts (and group favorites) Australia, world No. 7 Canada, and Nigeria, but there's no sure thing in Group B, and it would not come as a shock if the Irish battle their way into the knockouts.
Canada
Your World Cup Squad 🇨🇦🏆@CANWNT x @CIBC #WeCAN pic.twitter.com/O9WIIldFId

— Canada Soccer (@CanadaSoccerEN) July 9, 2023
On the heels of bronze medals in 2012 and 2016, the Canadian women won Olympic gold in 2021 in Japan.
To commemorate the occasion, when the players announced plans to strike ahead of the SheBelieves Cup this past February in hopes of securing proper funding for the team and for girls' and women's programs in the country, the jackals (my words, not the site's) at Canada Soccer saw fit to crush their efforts:
An update from the Canadian Soccer Players Association pic.twitter.com/hysGyanG5q

— CanadianSoccerPlayers (@PlayersCanadian) February 12, 2023
Sadly, the Canadians are by no means the only team in this tournament that's battling both on-pitch opposition and bloodless bureaucrats — who, incidentally, are braying poverty.
It's grotesquely unfair to say that these women must "overcome adversity" or "distractions," when, in fact, they've only ever borne the brunt of others' neglect and mismanagement. On the bright side, this is an extremely talented team, led by Jessie Fleming, Kadeisha Buchanan, and legend Christine Sinclair. The Canadians could very well deliver a highly satisfying backhand to a bunch of mediocrities in expensive suits.
Nigeria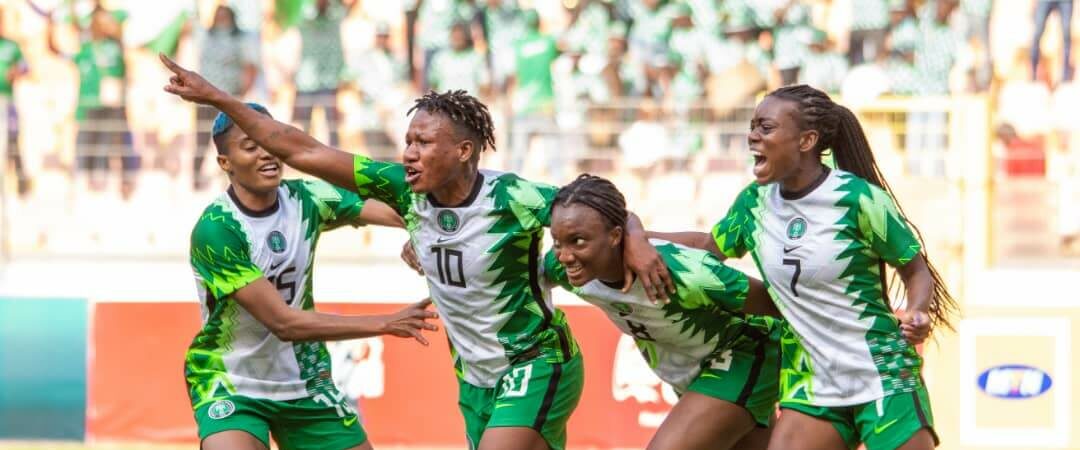 Nigeria is, without question, Africa's women's football superpower. Of the 14 women's AFCON tournaments that have ever been held, Nigeria has won 11. And they've qualified for every World Cup since the women's competition began in 1991. Led by the continent's greatest-ever women's player, Barcelona's Asisat Oshoala, still in her prime, this side should be a solid bet to emerge from this tournament's toughest group.
However, in those previous eight World Cup appearances, the Super Eagles have only advanced out of the group stage twice, and only once (round of 16 in 2019) in the past two decades. To make matters worse, coach Randy Waldrum (who has no shortage of very possibly justified detractors) and the team are in open conflict with the Nigeria Football Federation over unpaid salaries and bonuses, with rumors persisting as recently as a week ago that the players are considering a boycott.
In keeping with what's shaping up to be the theme of this tournament: I'd love to see these women do well for their own sake. I just wish that a gaggle of do-nothing bureaucrats weren't in a position to immediately co-op that success.
Group C
Spain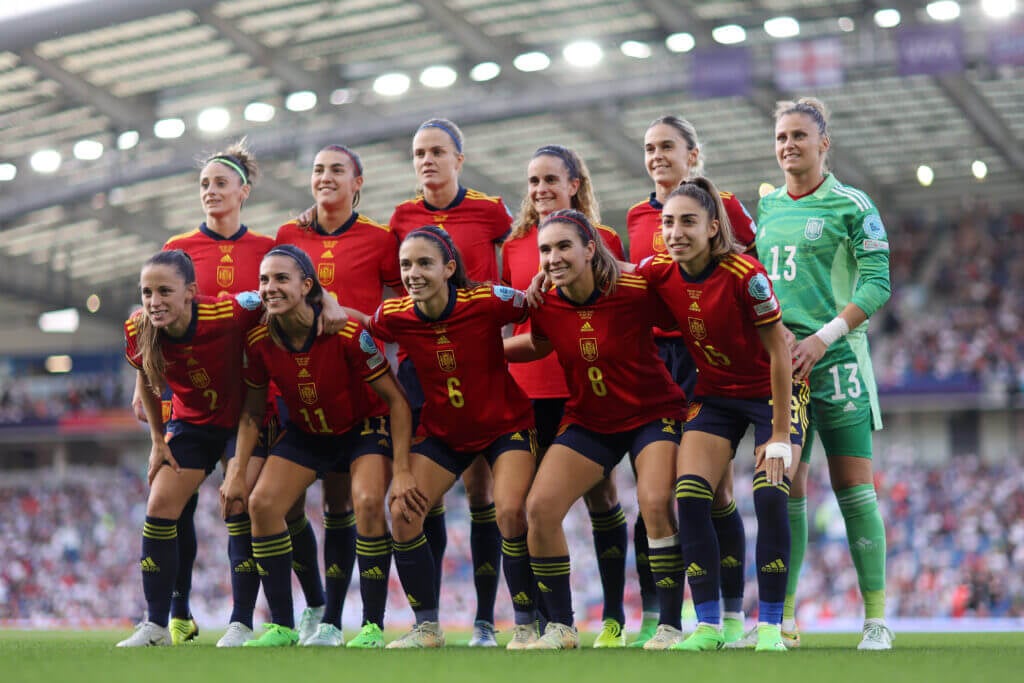 With 32 teams to cover and a single article in which to do it, I'd really love to cruise through a few of these. Sadly, there are just too many coach- and/or federation-inflicted indignities that bear mentioning. Welcome to Spain!
Ten months ago, on the heels of a disastrous EUROs campaign that saw Ballon d'Or winner and talisman Alexia Putellas tear her ACL just days before the side's opener, 15 members of the team (basically the Barça contingent) all sent a letter to the Spanish federation (RFEF), citing, among other things, the selections, tactics, training sessions, and injury management of manager Jorge Vilda, and asked not to be called up for national team duty unless changes were made.
— Alexia Putellas (@alexiaputellas) September 23, 2022
Where you place Vilda on the "failson continuum" will vary. But consider: under his guidance, the Spanish women won the Algarve Cup in 2017, and…that's it. No other trophies, no finals, not even particularly good vibes. And, despite the vocal complaints, he's remained in the job for going on eight years. I guess having a dad who's a fixture in Spanish football and was once a member of the backroom staff for Johan Cruyff's "Dream Team" has its privileges.
Naturally, the RFEF was vocal in its support for Vilda, deeming the players' actions "an unacceptable rebellion" and stating that Las 15 would only be allowed back onto the national team if they "accept their mistake and ask for forgiveness."
Warm fuzzies, huh?
Fast forward to the eve of the World Cup. Most of Las 15, most notably Aitana Bonmatí, along with Alexia and Irene Paredes (neither of whom was a part of the 15, but both of whom supported their stance) are back in the mix. Even with their Barça teammates Patri Guijarro and Mapi León conspicuously absent, this team, on paper, should have designs on no worse than a semifinal berth. In reality, however, it remains to be seen if Vilda has either the tactical or personal acumen to inspire any kind of meaningful surge.
Costa Rica
Las Ticas are back on the main stage, and ready to cause an upset at the #FIFAWWC! 💪🇨🇷@FedeFutbolCRC | #BeyondGreatness

— FIFA Women's World Cup (@FIFAWWC) July 17, 2023
Over the past decade, Las Ticas have pulled off some rather impressive upsets.
Eight years ago, on the heels of a shocking win over Mexico to reach the CONCACAF Championship final that qualified them for the 2015 World Cup, Las Ticas took a point off of Spain in their first-ever World Cup match, and another against South Korea with an 89th-minute equalizer in their second. A respectable 1-0 loss to Brazil ended their tournament.
This time around, they finished fourth in the CONCACAF Championship and once again secured a spot in the World Cup.
More impressively, in April 2022, Las Ticas, at the time in a dispute with their own collection of ineffectual suits, actually got Costa Rica's federation to officially guarantee numerous improvements to their working conditions as well as the same proportional percentage of bonuses as the men's team.
Las Ticas will again be looking to notch unlikely results against Spain and an Asian side (this time Japan) in a tricky World Cup group – though this time they'll be doing it without legend Shirley Cruz, who played for the national team for an incredible 21 years. Manage that feat against either opponent and a win over Zambia in the group stage finale could land them in the knockouts. While somewhat unlikely, this group seems to be making a habit of beating the odds.
Zambia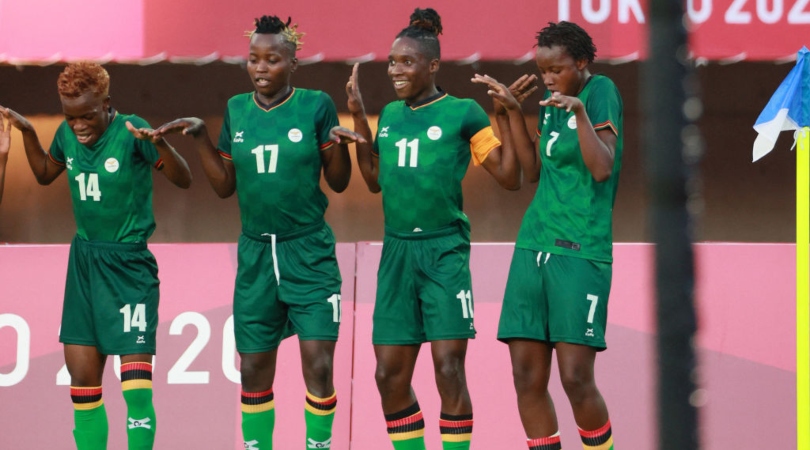 Zambia's Copper Queens secured a World Cup berth — the first ever for the nation, men's or women's — with an upset win in the third-place match of the Africa Cup of Nations over Nigeria. It's worth noting that, over the past three years, the Copper Queens have also appeared in their first-ever Olympic games and won the 2021 COSAFA Women's Championship, held between national teams from Southern Africa.
Those results, plus the return of Barbra Banda, who "failed a gender verification test" and was suspended for last summer's AFCON for "unacceptable testosterone levels" despite no evidence of doping, are reasons for optimism. Like the Costa Ricans, the Zambians will be desperate for a result against Spain or Japan, to set up a win-and-you're-through group stage finale against their fellow underdogs.
Japan
A dozen years ago, Japan kicked off one of the most astounding runs in international football. First, they won the 2011 World Cup, knocking off Germany and Sweden en route to the final, where they upset the U.S. on penalties. They then captured silver in the 2012 Olympics and won their first-ever Asian Cup in 2014.
Recent results have been all over the map, from failing to qualify for the Olympics in 2016, to another Asian Cup win in 2018, to some gradually improving knockout round exits in the 2019 World Cup (round of 16), 2020 Olympics (quarters), and 2022 Asian Cup (semis).
Though Costa Rica and Zambia promise to be plucky, this Nadeshiko side should get through this group. Whether they're able to approach the glories of the last decade rests with a pair of outstanding midfielders: Angel City FC's Jun Endo and Manchester City's brilliant Yui Hasegawa.
Group D
England
A moment we'll remember forever! 🏆 pic.twitter.com/5owX8FJ8Ki

— Lionesses (@Lionesses) July 31, 2022
Still basking in the glow of last summer's spectacular march to European glory, the Lionesses enter this tournament as contenders, alongside the likes of the U.S. and the side they defeated in front of an English record 87,192 in last year's EUROs final, Germany.
Despite some notable absences, the squad that Sarina Wiegman is bringing Down Under (which… surprise, has been getting jerked around by the FA over money) is still what one might, in technical terms, refer to as "stacked."
Man United's Mary Earps is in goal. Millie Bright (Chelsea), Lucy Bronze (Barça), Alex Greenwood (Manchester City), and Lotte Wubben-Moy (Arsenal) make up the defensive foundation. The midfield features Bayern Munich's Georgia Stanway, Keira Walsh (Barça), Katie Zelem, and her Man United teammate, 23-year-old "maestra" Ella Toone. Up front, England will feature, among others, Aston Villa's Rachel Daly, Tottenham's Bethany England, Man City's Lauren Hemp, Chelsea's Lauren James, and Man United's 24-year-old attacker extraordinaire, Alessia Russo.
However, the Lionesses are going to face some challenges. For starters, there's the delightful tendency among the English press to transform a spectacular triumph into both a millstone for the players to wear around their necks and a cudgel with which to beat them.
On top of that, England will be without recently retired veterans Jill Scott and Ellen White, star defender and captain Leah Williamson, her fellow Arsenal star, attacker Beth Mead, and two-time PFA Women's Players' Player of the Year Fran Kirby.
All of that being said, England are rightly considered contenders at this World Cup. Even if they don't replicate last summer's magic, this is still an excellent team.
Haiti
Haiti were vibing in their photo shoot. 😄📸

But Les Grenadières are not at the #FIFAWWC to make up the numbers!@fhfhaiti | #BeyondGreatness

— FIFA Women's World Cup (@FIFAWWC) July 18, 2023
Whatever time and additional word count I dedicate to highlighting the details of the Haitian women's incredible ascent over the past couple of years, in the wake of a FIFA-funded overhaul of the Haitian federation and its facilities following the 2010 earthquake that devastated the nation, and in spite of the vilest man to be mentioned here, former Haitian Football Federation president Yves Jean-Bart, who was banned for life in October 2020 for a litany of heinous violations, including the alleged coercion of underaged players into sex and forced abortions upon those whom he impregnated, would only be paraphrasing Billy Haisley's excellent preview at Defector.
Denmark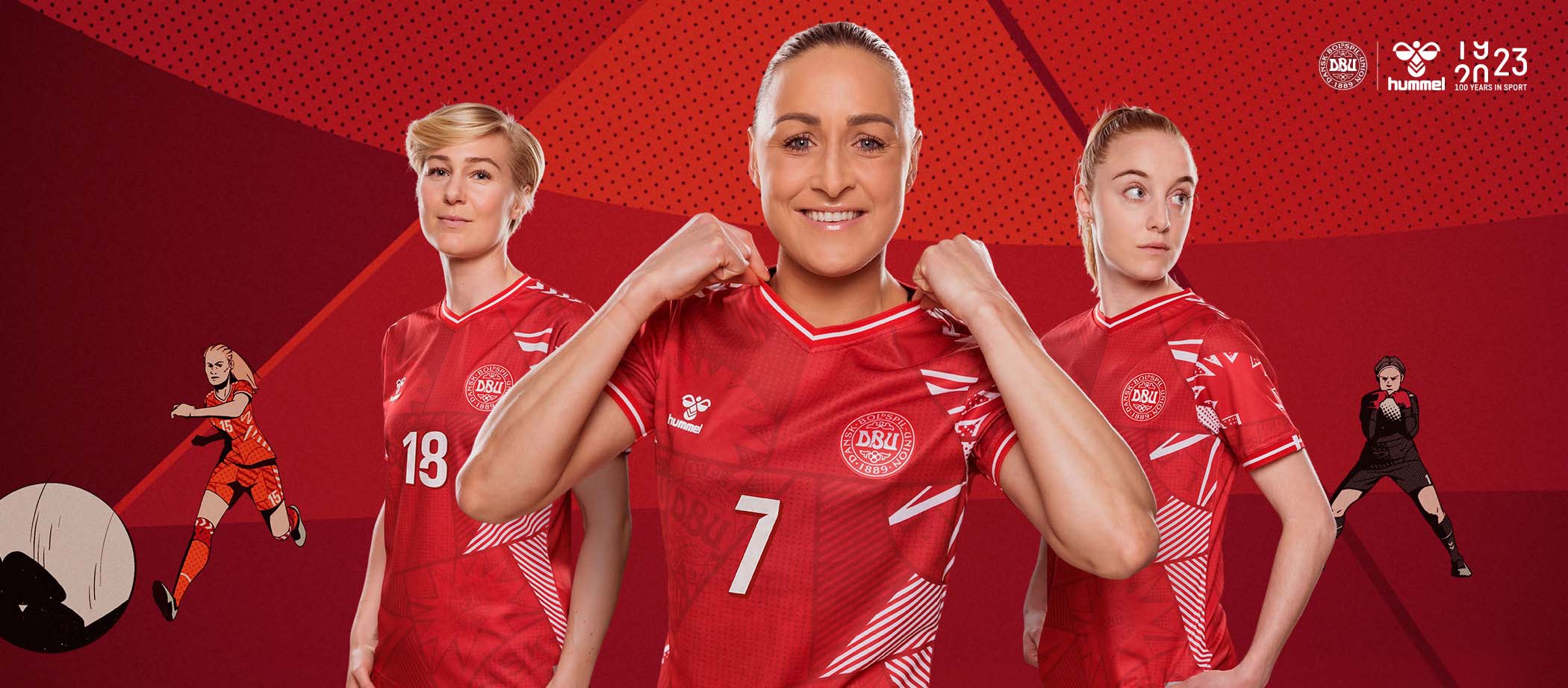 If a front-footed, attacking philosophy and a bona fide superstar and legend of the game surrounded by excellent young talent is of interest to you, allow me to introduce, for the first time in the World Cup since 2007, the Danes.
Denmark is led into this tournament by striker, captain, two-time UEFA Player of the Year, scorer of 70 goals in 140 international appearances, and another 140 in 178 appearances in all competitions for Wolfsburg and Chelsea since 2017-18, Pernille Harder. Supporting this side's talisman are Arsenal midfielder Kathrine Kuhl, who's somehow already 40 international caps at age 19, 23-year-old North Carolina Courage forward Mille Gejl, and 22-year-old Real Madrid defender Sofie Svava.
As I alluded to above, this is a side that's renowned for its attack-first aggressiveness, which should result in some serious fireworks, as the side's +38 goal differential in qualifying would suggest. Admittedly, this approach may cost them a finger or two against England but could light up the sky against China and Haiti. That, broadly, is where this team is at. Denmark should, if not cruise, then at least overcome the bottom two in this group to reach the knockouts and, with a break or two, at least the quarterfinals.
China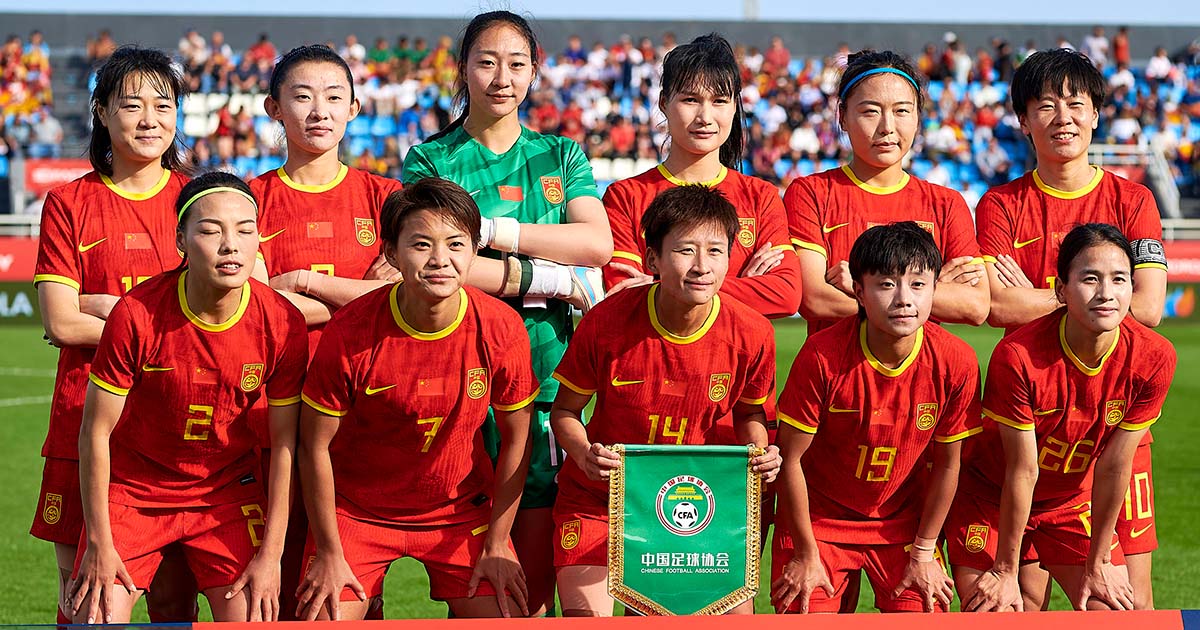 Once upon a time, China was one of the powers of the women's international game. They dominated Asia, winning an awesome seven straight Asian Cups between 1986 and 1999. The Chinese also reached at least the quarterfinals in six of the first eight World Cups, and appeared opposite the USWNT in the "Brandi Chastain final" in 1999.
However, sledding has gotten decidedly tougher for the spectacularly-named Steel Roses over the past couple of decades. In the Asian Cup, they have just one final appearance since 2008 (which they won in 2022), and even failed to qualify for the 2011 World Cup.
In 2019, despite an extremely limp performance, China somehow advanced to the knockouts, where they were summarily dismissed by Italy. Then, at the 2020 Olympics, despite scoring six goals in three matches, they managed only a single point and were bounced after the group stage after conceding 17 goals in three matches.
That triumph in the 2022 Asian Cup should buoy this side. However, China's struggled seriously against quality European competition of late and is likely to have its hands full at both ends of the pitch against both England and Denmark.
Group E
USA
The 23.

We can't wait to represent you Down Under 🇺🇸 pic.twitter.com/mXjaRRAZ08

— U.S. Women's National Soccer Team (@USWNT) July 10, 2023
We can keep things very simple here. The USWNT, one of the most consistently successful dominant teams in modern sports history, has won the last two World Cups and arrives Down Under looking for an elusive three-peat.
They're not a lock to secure it, especially with the losses of Mallory Swanson, Christen Press, Becky Sauerbrunn, Sam Mewis, and Catarina Macario to injury and Megan Rapinoe and Rose Lavelle just returning. Compounding any concerns is the side's middling form over the past almost-year, during which they've lost to England, Spain, and Germany and failed to impress (in fairness, by USWNT standards) even when they've won.
ALL of that being said…
This is still a team that rolls into this tournament with five two-time World Cup winners (Rapinoe, Alex Morgan, Kelley O'Hara, Julie Ertz, and Alyssa Naeher), another one-time winner (and former NWSL MVP) in Crystal Dunn, and an incredibly talented crew of first-timers in Lynn Williams, Naomi Girma, reigning NWSL MVP Sophia Smith, and Trinity Rodman.
Until further notice, the World Cup remains a "victory or bust" proposition for the USWNT.
Netherlands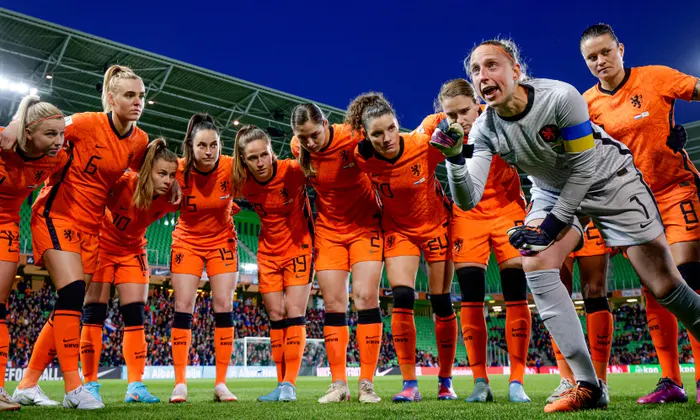 Given the Netherlands' immense impact on the sport throughout the decades, authored by greats like Cruyff, Neeskens, Koeman, Van Basten, Gullit, Rijkaard, Begkamp, and Robben, and the star power of PSG's Lieke Martens, Lyon's Danielle van de Donk, and Wolfsburg's Jill Roord, it's pretty easy to assume that the Netherlands is one of the foundational nations in the history of women's football. Hardly.
The Dutch women's team, also known as De OranjeLeeuwinnen (the Orange Lionesses) only made its World Cup debut in 2015 and managed a respectable round of 16 showing. Then, two years later, with the EUROs taking place on home soil, they went and won the damn thing Two years after that, at the 2019 World Cup in France, De OranjeLeeuwinnen further cemented their status as an emerging superpower by reaching the final, which they lost respectably to the USWNT, 2-0.
The road's been uneven, shall we say, since. In 2021, at the Olympics in Tokyo, it was another close call against the USWNT in the quarterfinals, as a 2-2 draw after 90 minutes ended in a defeat on penalties. Then, at last summer's European Championship in England, the Dutch underwhelmed in group play, finishing second to Sweden on goal difference before falling in extra time to France in the quarterfinals, 1-0.
None of this is embarrassing, catastrophic, or otherwise unsalvageable. After all, Martens and Van de Donk are still very much in the fold, Roord is a star in her prime, and PSV's 19-year-old rising star Esmee Brugts is here, representing the next wave of talent.
Unfortunately, however, Vivianne Miedema, scorer of 256 goals in 297 matches (all competitions) at club level and another 95 in 115 international caps remains sidelined with an ACL injury, which seemingly puts a ceiling on expectations for this team – both over the next month Down Under, and possibly going forward.
Vietnam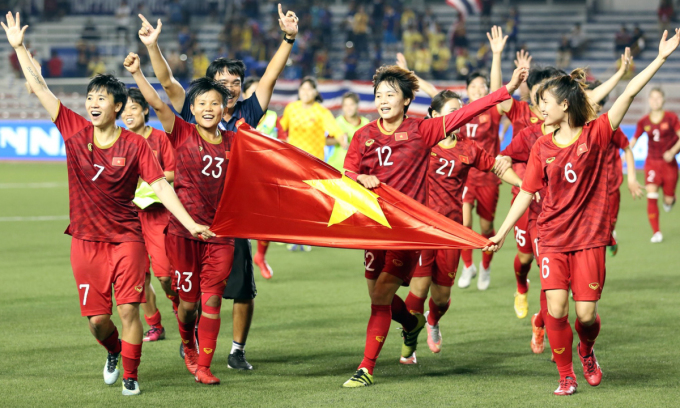 Kudos to this Vietnamese side for battling through a pair of playoffs in February to reach the nation's first-ever (men's or women's) World Cup and, in the least patronizing way possible, enjoy your three matches.
Even in a lesser group, making much noise would be an awfully tall order for the Vietnamese. Against highly-motivated USWNT and Netherlands sides and an on-the-rise Portugal, a goal or two and a few magical moments would signal success.
Portugal
Bastidores 🎬 Dia de sessão fotográfica 📸😍#Navegadoras pic.twitter.com/OUxMDuNHQW

— Portugal (@selecaoportugal) July 18, 2023
Like the Netherlands, based on the impact of Portugal's men's team and Portuguese players on the football landscape, it's reasonable to assume that the nation is also near the forefront of the women's game. Alas, this is emphatically not the case.
Where the men's team has not only qualified but advanced past the group stage of every World Cup since 2002 and every EUROs since 1996, the Portuguese women's side has group-stage exits from the EUROs (their qualification in 2022 was only as a replacement for Russia, which was expelled from the field) and has yet to kick a ball at a World Cup.
Of course, this all makes more sense when you consider that it wasn't until 2016 that full professionalism came to Portugal's domestic women's league, and that the nation's biggest clubs, Sporting CP, Benfica, and Porto, didn't respectively begin seriously fielding women's sides until 2016, 2018, and… crickets.
Despite the later start, Benfica has taken women's football very seriously, to the point that they're now the country's top team, winners of three straight league titles and three league cups in four years, and the source of a significant portion of the national team's World Cup lineup.
This is a rapidly improving team that should begin making a mark on the international scene in short order. Even this time around, Portugal should be not just competitive but potentially problematic for the top two in this group, and could even wind up in a position to grab second place in the group should the Netherlands stumble.
Regardless of the end result, the Portuguese should be one of the more entertaining sides in this tournament, thanks to the artistry and spectacular skill of a pair of Benfica stars — the Ricardo Quaresma of the women's game, 28-year-old Jéssica Silva:
and Portugal's best candidate for true superstardom, 19-year-old Francisca "Kika" Nazareth:
Group F
France
Merci pour votre soutien et le respect de ma décision. 🇫🇷 pic.twitter.com/MOryINwvb0

— Wendie Renard (@WRenard) February 24, 2023
As of early March, the French women's national team was in utter chaos. Wendie Renard, the national team's captain and one of the most decorated players in club football history, announced she was departing the international scene, in the interest of her mental health.
Almost immediately afterward, another pair of national team stars, PSG's Marie-Antoinette Katoto and Kadidiatou Diani, announced that they were following Renard's lead.
Though the trio didn't explicitly state the reasoning behind their decisions, it was reported that the impetus was the continued presence of then-national team coach Corinne Diacre (whose "controversies" section on Wikipedia is a sight to behold), who'd stripped Renard of the captaincy immediately after getting the job in 2017, and then cut her own selection for captain, Amandine Henry, in 2019, prompting the former Lyon and current Angel City midfielder to describe the vibe around the national team as one of "complete and utter chaos."
Two weeks later – during which French Football Federation president Noël Le Graët resigned due to allegations of sexual and general harassment – Diacre was fired.
Sheer madness.
Though the results will ultimately tell the tale, the situation around the French women's team has rebounded astoundingly. Three weeks after Diacre's ouster, Hervé Renard (no relation to Wendie) – a newcomer to the women's game but a three-time African Confederation Coach of the Year and winner of the Africa Cup of Nations with both Ivory Coast (2015) and Zambia (2012), and the 2013 COSAFA Cup with Zambia – resigned his post with Saudi Arabia's men's team and signed on as manager.
In the weeks that followed, Wendie Renard and Diani returned to the national team and now, along with midfielders Grace Geyoro and veteran Kenza Dali (who should step in for the injured Henry), standout fullbacks Selma Bacha and Sakina Karchaoui, and France's leading all-time scorer, Eugenie Le Sommer, the French roll into this tournament with not only a roster worthy of winning the whole thing, but vibes to match.
Brazil
Way back when, in the preamble to this now rather hefty preview, I named Brazil as a contender for the World Cup, alongside the USWNT and four star-studded European powers. That Brazil is one of the top half dozen or so teams in this competition still seems a perfectly reasonable assertion. That being said, I don't know if this iteration of the Seleçao is truly equipped to hang with the U.S., defending EUROs champs England, Germany, France, or Spain.
So, why Brazil? I mean, even their men's side has stopped threatening the World Cup's latter stages.
In a word? Marta. Actually, three words – Marta and Kerolina.
I'm not going to try and sum up Marta. We're already so many words in. She's the best to ever do it in the women's game — and if you need convincing on that point I really don't know what to tell you.
At 37 years of age, Marta is far from a ceremonial selection, though, in the wake of a torn ACL suffered in March 2022 (she's reportedly fully recovered), she is much more talisman than fulcrum these days. However, she, goalkeeper Bárbara, and defender Tamires, each of whom is 35, comprise one of the most experienced, accomplished, and talented (especially in their days) trio in the world. Of course, a team can't win on experience and legendary names alone.
Thankfully for the Seleçao, that veteran core is supported by one of the NWSL's best attackers in Debinha (now of the Kansas City Current), who scored 42 goals in 115 appearances for the North Carolina Courage and helped lead the team to back-to-back titles in 2018 and 2019.
For as excellent as Debinha is, it's another attacker, this one currently with the Courage, 23-year-old Kerolin – scorer of eight goals on 13 shots on target as not even an out-and-out striker – who's got the potential to send shockwaves through this tournament, help Brazil shock the world (such a weird thing to say about a World Cup), and drop the curtain on Marta's astounding international career in serious style.
However this all goes, Marta has come too far and done far too much, and Kerolina and Debinha are just too damn good for a team with all of them on it to be counted out.
Jamaica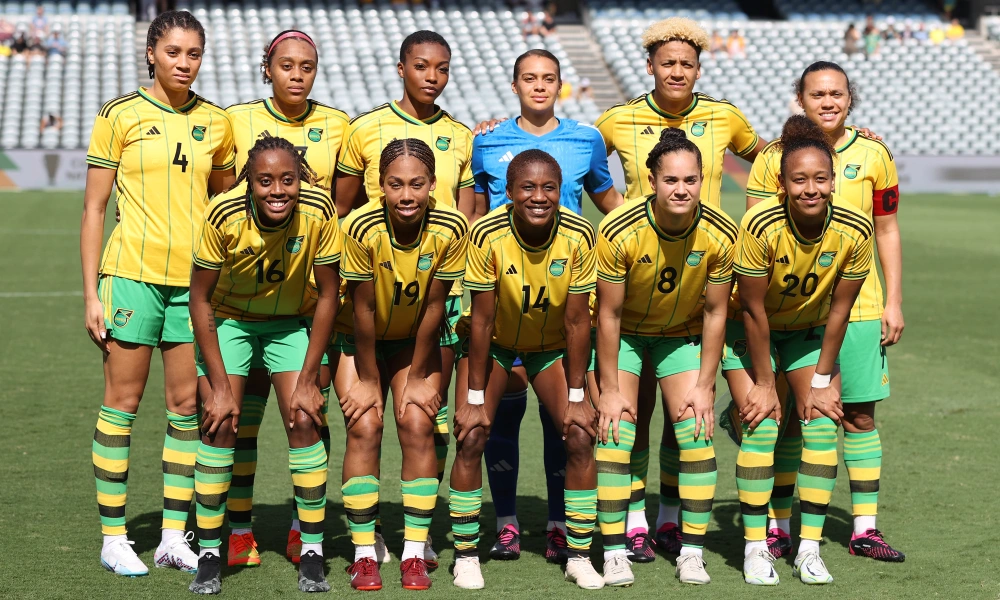 For a nation whose women's football program literally did not exist between 2010 and 2014 due to a lack of funding, a first-ever appearance in 2019 – even one that yielded no points, just one goal, and a -11 goal difference in three matches – represented a genuine triumph.
Now, four years on, the Reggae Girlz, on the heels of a second straight third-place finish in the CONCACAF Women's Championship, have some real aspirations. It helps that they're represented in most of the world's top domestic leagues and have a couple of irrepressible talents.
Leading the way is captain Khadija "Bunny" Shaw, who was still in college at Tennessee during the last World Cup. Shaw is now a legitimate star and one of the world's best strikers. Since 2019, she's scored 61 goals in 74 league appearances with Bordeaux and Manchester City and an astonishing 56 in 38 international appearances.
The Reggae Girlz also have a budding superstar-in-waiting in talented speedster Jody Brown, who's helped Florida State to three ACC Women's Soccer Tournament titles, two ACC regular season titles, and a national title in 2021, and was previously named Young Player of the Tournament and a member of the Best XI in the 2018 CONCACAF Women's Championship.
Unfortunately, the Reggae Girlz find themselves in a group with one of the tournament's favorites in France and a very talented (if not peak) Brazil, so success this time around realistically probably involves a pair of strong showings there, an emphatic win over Panama, and yet more momentum heading into 2027.
Panama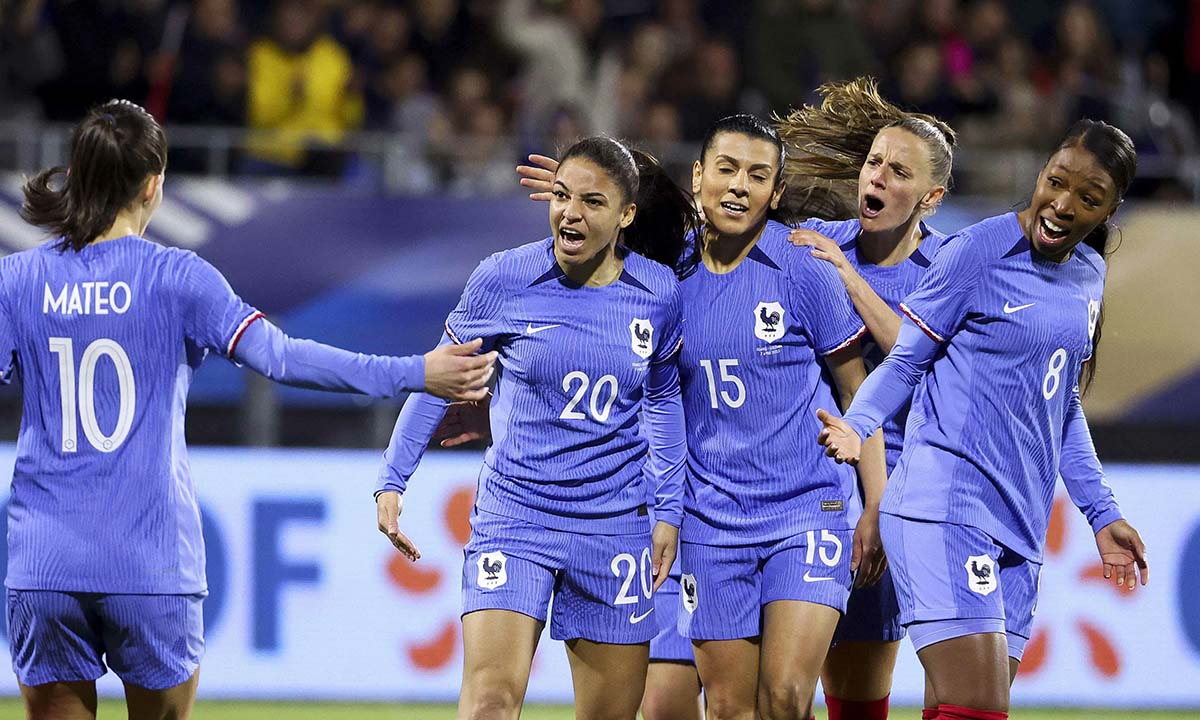 Along with Haiti and Vietnam, Panama is the team in this tournament of with the lowest expectations. Given that no one on this team has made even 20 international appearances and coach Ignacio Quintana is only 36 years of age and has not previously held the top spot in the dugout, this would be true, even in a vacuum.
As with Jamaica, landing in a group with Brazil and France does nothing to help.
Las Canaleras will be hoping to compete, score a couple of goals, and, with a break or two, nip a point off of Jamaica.
Group G
Sweden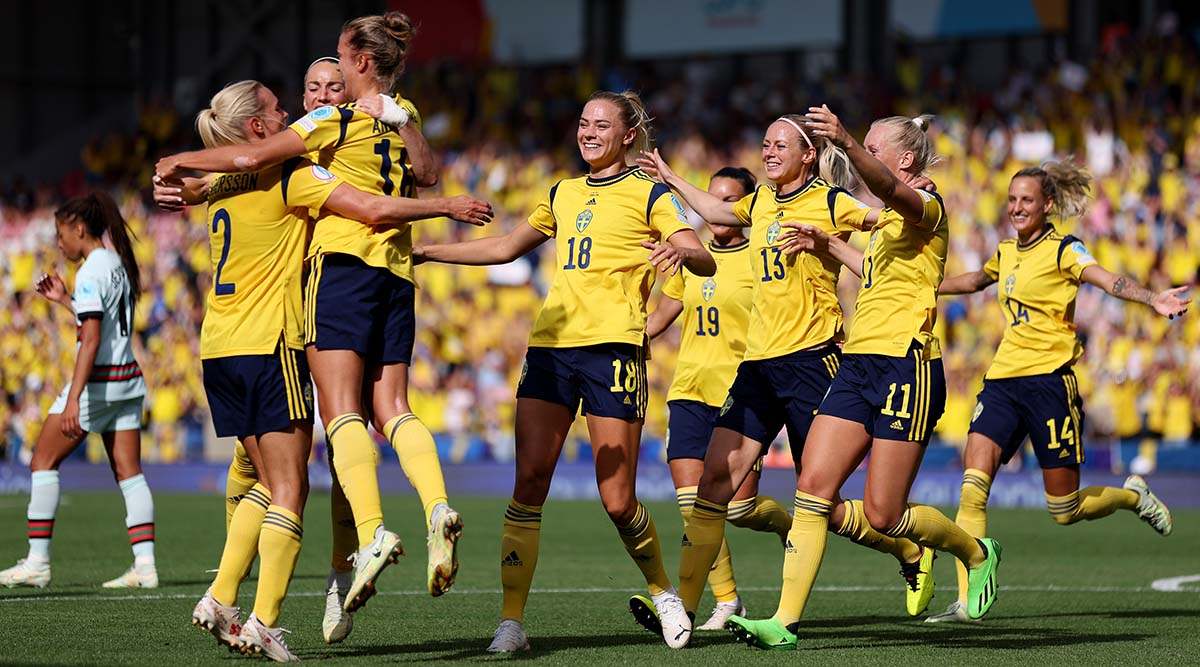 Led by Barcelona's do-everything star Fridolina Rolfö, Sweden went into EURO 2022 as one of the favorites, riding the momentum of a third-place finish at the 2019 World Cup and a run to the silver at the Tokyo Olympics, which included an emphatic 3-0 defeat of the USWNT in the group stage.
Unfortunately for the Swedes, they suffered a similar fate to their neighbors from Norway. Though they won their EUROs group, edging out the Netherlands on goal difference and snuck past Belgium 1-0 on a 92nd-minute winner in the quarterfinals, Sweden were also – if less embarrassingly – summarily dismissed by eventual champs England, 4-0.
It's a similar story this time around in Australia and New Zealand, as a loaded squad featuring Rolfö, midfielder Filippa Angeldahl, defender Magdalena Eriksson, and star Arsenal striker Stina Blackstenius, whose aggressiveness and pressing have driven Peter Gerhardsson to declare "one of my best defenders is our center forward."
The defeat to England a year ago left a very bitter taste and has seemingly knocked the Swedes, in perception, at least, from the top class of contenders. It's safe to assume, however, that a team with this much top-tier talent that has reached at least the semifinals in five of their last six major tournaments will be heard from before all's said and done.
South Africa
4️⃣Days to go to the #FIFAWWC
7️⃣Days to go to our opening encounter against Sweden 🇸🇪

It's Our Time Now 💚💛🇿🇦 pic.twitter.com/6og1eeKIjY

— Banyana_Banyana (@Banyana_Banyana) July 16, 2023
South Africa cruises into this World Cup on an unprecedented wave of momentum. Not only have Banyana Banyana captured their first-ever WAFCON title, they did so on the back of a clean sweep – six wins from six – in the tournament. They will keep striving for uncharted territory Down Under, as, in their second appearance on the big stage, they set out in search of their first World Cup victory.
Four years ago in France, there was cause for enthusiasm if not optimism for Banyana Banyana, who were drawn into a group with powers Germany and Spain, and one-time power China. This time, squaring off against Italy and Argentina, and group favorites Sweden, the South African women should have their sights set on not only a first-ever win in a World Cup but also an inaugural appearance in the knockouts.
Italy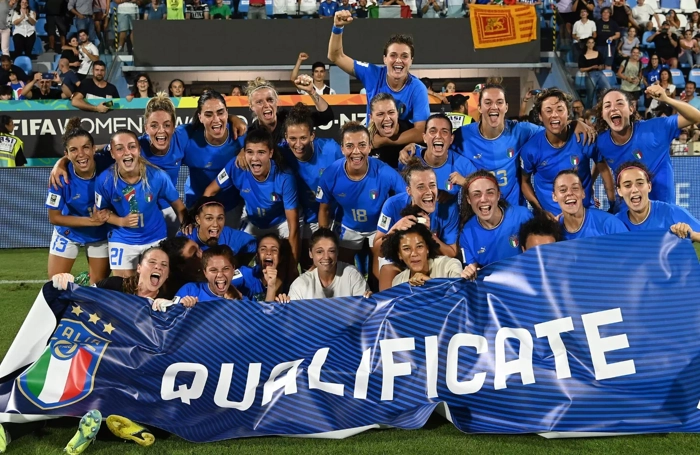 Maybe don't ask how things were going before, but the last few years have been pretty good for women's football in Italy.
In 2019, after a 20-year absence, Le Azzurre not only returned to the World Cup, but topped a group that included Australia and Brazil and won a knockout round match against China before falling to eventual runners-up Holland in the quarterfinals. Building on that foundation, this past season saw Serie A not only become a professional league but place one side (Roma) in the Champions League knockouts while another (Juventus) pushed eight-time champs Lyon to the brink.
In between, of course, came the disappointment of EURO 2022, but the Italians would be justified in feeling confident ahead of Australia/New Zealand 2023.
This talented Italian squad, led by versatile veteran Juventus attacker Cristiana Girelli (25 club goals this season), her teammate, attacking midfielder Arianna Caruso (eight goals and 11 assists in all club competitions), and Roma's dynamic duo of Valentina Giacinti (20 goals in all competitions) and midfielder Manuela Giugliano (10 goals and nine assists), can hit the ground running against Argentina in their July 24 opener, they'll set themselves up well to return to the knockouts.
Argentina
#SelecciónFemenina Hoy nos visitó Tazuni en la práctica matutina 😁 ¡Ya vivimos la @FIFAWWC! pic.twitter.com/612LfnG3K0

— 🇦🇷 Selección Argentina ⭐⭐⭐ (@Argentina) July 18, 2023
On three previous occasions (2003, 2007, and 2019) have La Albiceleste appeared at the Women's World Cup. They've yet to win a match (two draws and seven losses, and failed to score a goal in their first seven matches.
It's worth noting that coach German Portanova's side comes into this tournament in good form, with five wins and no losses in their last six, outscoring opponents 15-1 in that span. Now, it's also worth noting that the best team they faced during that run (twice) was New Zealand and that their last match preceding this stretch, in November in North Africa against Spain, ended in a 7-0 defeat.
All this to say that while Argentina is certainly improving, well-coached and hard-working, this is not yet a side that's ready to square off against top-quality opposition on the big stage.
Group H
Germany
It's a patently bizarre thing to say, but it's tough to think of a reigning major tournament runner-up, from a nation that's once won consecutive World Cups (2003 and 2007), with a greater mix of youth, experience, depth, and continuity, all of it talented, that I've contemplated less.
Mind you, this is not because I'm counting out or otherwise unimpressed with this team. Rather, it's just all so… German. And I don't mean stylistically, as electrically evidenced by 21-year-old Lena Oberdorf.
There's just so much competence, so little tangible weakness, and, as best I can tell, so little drama. Midfielders Giulia Gwinn, Linda Dallmann, and Dszenifer Marozsán are lost to (respectively) knee and ankle injuries, and international retirement? No problem! Just turn to Oberdorf, Däbritz, the Wolfsburg trio of Jule Brand, Svenja Huth, and Lena Lattwein, Chelsea's Melanie Leupolz, and the Bayern duo of Sydney Lohmann and Lina Magull. All that, with a front line anchored by Lea Schüller, 22-year-old Klara Bühl of Bayern, and Alexandra Popp, scorer of 61 goals in 127 international caps and 19 in 31 league/Champions League matches last season.
For good measure, the back line is anchored by Wolfsburg's veteran pairing of Marina Hegering and Kathrin Hendrich, in front of two of the world's best goalkeepers in Merle Frohms (also of Wolfsburg) and Chelsea's Ann-Katrin Berger.
There's a reason that, if you're being completely reasonable, the Germans are second (and no worse than third) favorites behind the U.S. (and maybe France) to win the whole thing.
Morocco
Between 2000 and 2002, the Atlas Lionesses failed to qualify for every major tournament in which they were eligible to take place – 10 AFCONs, six Olympics, and six World Cups.
From this point forward, Moroccan football federation president Fouzi Lekjaa set in motion — not with lip service or half measures, but real steps — a comprehensive, considered yet aggressive plan to grow the women's game in Morocco. Going back to Defector's excellent team previews, and another from Billy Haisley that lays it all out beautifully.
The result, just three years on, is a tough and talented Atlas Lionesses team that's poised to, if not replicate the heroics of the men's team this past November then at least, equally remarkably, compete in every game, advance out of the group stage, and give some traditional power a really tough time.
South Korea
South Korea is an on-paper dark horse that has yet to deliver on the morsels of promise that they've laid out over the years. The 2023 World Cup seems – again, on paper – like an excellent opportunity to ride a solid defense past a couple of non-pedigreed opponents into second place behind Germany and into the knockouts. It's not terribly difficult to make this case, especially given the talent on this team in the forms of Lee Geum-min, Cho So-hyun, and Chelsea's standout attacking midfielder Ji So-yun:
It's worth noting, however, that while South Korea has won three straight friendlies in the run-up to this tournament, two of those wins have come over Zambia and the third over Haiti, with all three games taking place in South Korea.
Prior to those matches, South Koreans lost all three matches in the Arnold Clark Cup in England in February, two of them (4-0 to England, 2-1 to Italy) against teams in this competition.
It's easy to make the case, on paper, that relatively easy passage through to the knockouts is in the cards. However, and maybe I'm completely crazy here, but, as of right now, I'm a bigger believer in Moroccan momentum than the theoretical upside of South Korea.
Colombia
🎥 #️⃣1️⃣1️⃣ 𝗦𝗶𝗺𝗽𝗹𝗲𝗺𝗲𝗻𝘁𝗲….𝗖𝗮𝘁𝗮 🔥⚽️

Nuestra máxima goleadora, @catausme está lista 𝙥𝙚𝙧𝙨𝙚𝙜𝙪𝙞𝙧 𝙚𝙡 𝙨𝙪𝙚𝙣̃𝙤 mundialista en su segunda Copa Mundial Femenina de la FIFA#PersiguiendoUnSueño#TodosSomosColombia 🇨🇴 pic.twitter.com/AjSDB6W5MM

— Selección Colombia (@FCFSeleccionCol) July 18, 2023
Colombia is another team that will see itself at the top of the non-Germany food chain in Group H. After all, the Colombians have finished second in three of the last four Copas America, losing each term in the final to Brazil including 2022, and second and first in the Pan American Games in 2015 and 2019 — though it's worth noting they didn't qualify in 2023.
Less than ideal for the Colombians is their current form. In 2023, they've managed just two wins for from seven matches: a 1-0 over Nigeria in Mexico and a 2-0 away to Panama. And while their two losses, 5-2 against France and 2-1 Italy, are completely justifiable, their remaining matches during this span have resulted in draws with Costa Rica, Mexico and Panama.
I've already stated that I'm of the belief that Morocco will emerge out group H. I like Colombia to take at least a point in their opener against South Korea, setting up a compelling battle in the group stage finale against the Atlas Lionesses for second place and a spot in the knockouts.