With a roster chock full of bonafide superstars, it's hard to say that anyone on FC Barcelona Femení is "unsung." However, a series of injuries have forced a crop of players to step up, which has led to a successful start to the 2022-23 season. 
When a team puts together as dominant a three-plus-year run as Barcelona Femení just has, at some point, just about everyone gets their flowers. This has, to a certain extent, been the case.
Sure, in even the most brilliant constellations, certain stars will catch the eye. Of course, there is talismanic, ambassadorial genius and two-time Ballon d'Or winner Alexia Putellas. However, a year ago, she was joined in the top five in the award voting by a pair of teammates: five-time Pichichi (Primera División scoring leader) Jenni Hermoso and 2017 European Women's Player of the Year Lieke Martens. This time around, with Hermoso having departed for Mexico and Martens now at PSG, joining Alexia in the top five was 24-year-old Catalan maestra Aitana Bonmatí.
At the other end of the pitch, you have goalkeeper Sandra Paños and center back Irene Paredes ("walls," if you're into both translation and nominative determinism), who both finished top-20 in 2021's Ballon d'Or vote, and the somehow still criminally underrated internationally but locally revered defensive anchor Mapi León. The trio was joined this year by 2019's UEFA Women's Player of the Year, 2020's FIFA Best Women's Player and a three-time top-10 Ballon d'Or finisher with Lyon and Manchester City, Lucy Bronze.
Given all of that, it's tough to contend that much about Barça Femení is truly "unsung." And yet, on a team this hilariously loaded, individual contributions do get subsumed.
Despite the long-term absences of Alexia (rehabbing a torn ACL) and Norwegian sorceress Caroline Graham Hansen (lost after five games to a thigh injury), in addition to Aitana missing the season's first three games with calf and thigh injuries, the team didn't miss so much as a beat to start the 2022-23 season. Incredible as that is, it's added something of a "business as usual" element to proceedings.
Next Woman Up
Barça Femení walked into the Allianz Arena in Munich on December 7 every bit the juggernaut we've come to know. To that point in the 2022-23 season, they'd played three Champions League matches. They'd won all three, scoring 16 goals and conceding just one. From eleven 11 matches they'd secured as many wins, with 45 goals scored and four conceded. In the process, they'd run their home winning streak in the two competitions to an incredible 68 (65 at the Estadi Johan Cruyff, and three at Camp Nou) matches.
Since her return, Aitana has contributed five goals and a general air of excellence in 11 matches. Newcomers Geyse (nine goals and five assists in 14 matches) and 19-year-old Salma Paralleulo (four goals and two assists in eight matches) have hit the ground sprinting. Ana-Maria Crnogorčević has stepped up with six goals in 15 appearances. And, of course, there's the continued ascent of superstar-in-waiting Clauida Pina.
Even their most recent outing prior to the contest in Germany, a nervy 2-1 home win over a tough Real Sociedad team that required a second half comeback, lent itself more to a "great teams know how to win when it's not their day" narrative than one of concern.
For fans of deviant takery, the raw materials were there to construct a case that the losses of Alexia and CGH are not actually all that big a deal. This, in addition to being, on its face, deranged, trivializes the slack picked up by the players still present in the lineup.
When What Always Works Suddenly Doesn't
Once the ball got rolling on December 7, it was clear that A: this Bayern Munich side was not the same one that Barça easily handled at Camp Nou on Thanksgiving; B: we've taken for granted that all of the cylinders in Barça's engine will simply always fire, and; C: the issues you don't consider are much scarier than the stuff that actually keeps you up at night.
Sure, the lion's share of blame for a 2-0 deficit after about 10 minutes (and 3-0 after an hour) can be placed at the doorsteps of the back line.
About four minutes after kickoff, Klara Bühl was allowed to freely dart into the box to direct a Sydney Lohmann cross from the right into the bottom left corner of Paños' goal (had this not gone in, it would have been a penalty due a Paredes hand ball). Six minutes later, after catching up to a long ball down the left, Lea Schüller outran Mapi León into the Barça box, before cutting the ball back from the end line, past Mapi and Paredes, and behind Fridolina Rolfö, for Lina Magull to slot in between a diving Paños and Paredes' attempted block.
Similarly, just before the hour mark, Paredes and Bronze allowed Lea Schüller to float into the Barça box, in between and behind them, to head home a Magull cross, which Paños could only wave at from just inside her own goal.
It was all pretty bad.
In hindsight, we can say what we will about the high-profile errors. However, what stood out in Barça's unrecognizable showing and collective defeat was the paramount importance of those players whose performances are akin to say, utilities, or reliable internet service — largely overlooked when fully functional, crippling when absent.
This offered an opportunity to contemplate Barça's quartet (you could make a case for more) of unsung heroes, or, perhaps more appropriately, "the stars behind the stars," whose contributions are absolutely vital, but seldom attract the limelight.
Patri Guijarro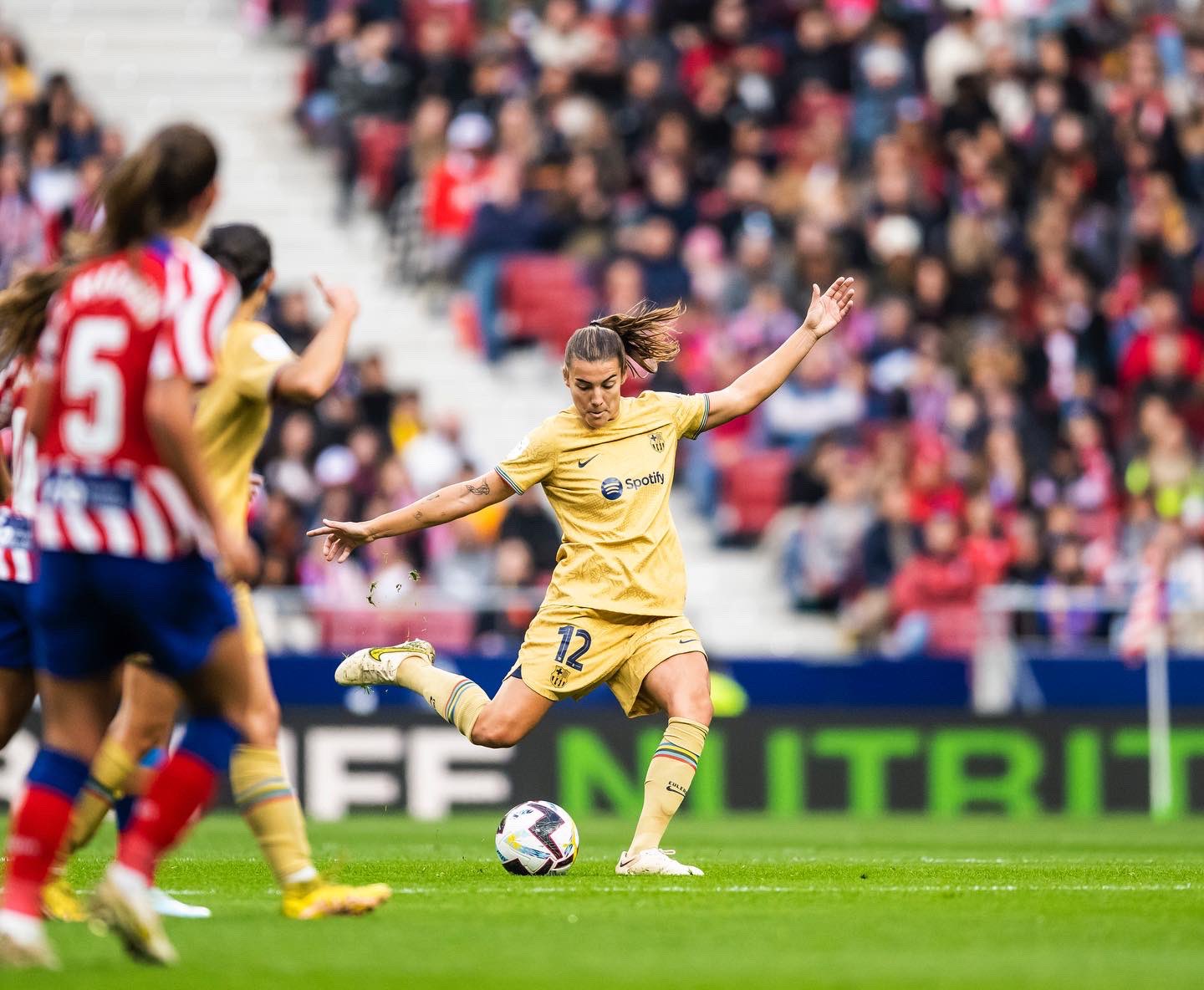 One of the most significant players in Barça's recent history (she is, after all, the first female youth player to get an education at La Masia), is as supremely gifted as any of her teammates, and a paragon of responsibility, toughness, and calm who somehow operates almost behind the scenes.
No Barça player's role was more dramatically affected by Alexia's injury than Patri's. At the drop of a hat, she went from an emerging secondary star and 24-year-old understudy to the main attraction, to captain and leader, tasked with being at least one of the sport's preeminent game changers. That she was, without hesitation, willing to assume these roles is no great shock.
After all, who, in a nightmare of a Champions League final, against the only team around that's well-versed in dispatching Barça, latches onto a loose ball just inside midfield while trailing 3-1, and has the calm, the presence of mind and the freakish skill to nonchalantly almost chip in an all-time tide-turner?
However, the extent to which she's stepped in and provided the same unflappable, foundational presence (to some high praise), if not done an exact impression of Alexia, is truly phenomenal.
Fridolina Rolfö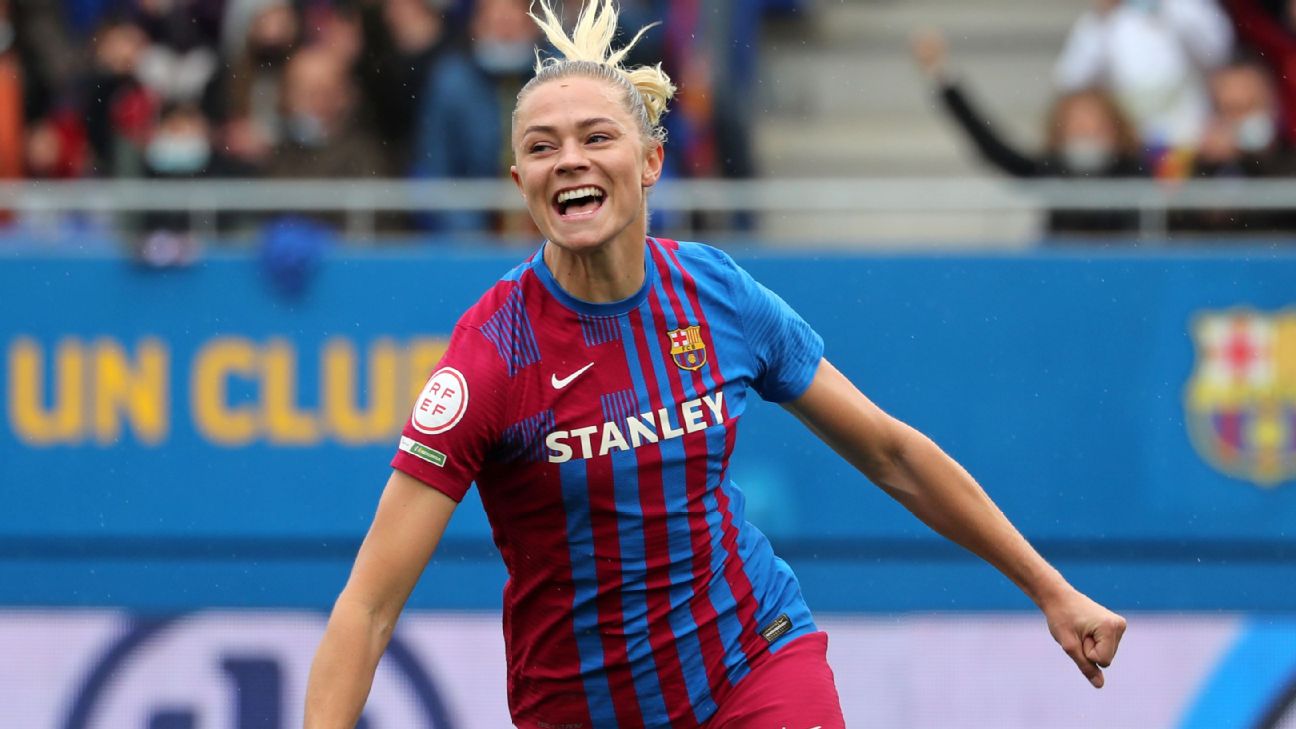 In contemplating Barça Femení sides of recent vintage, it can be tough to get past the utter hilarity of the team's attacking options. Consider: Alexia, Aitana, CGH, Pina, Asisat Oshoala, Hermoso, Martens…
That the list above doesn't even mention another Ballon d'Or finalist (19th in 2022), Fridolina Rolfö, probably doesn't ruffle too many feathers among most observers. Then again, most observers probably won't recall that Rolfö, while dabbling in midfield and attack in 2021-22, was good for 12 goals and 17 assists across Liga F and the Champions League. Similarly, that she's got three goals and five assists in 14 appearances this season — as exclusively a defender — is probably not front and center in the minds of most.
Rare is the top-20 player with both the willingness and the ability to slot in literally wherever needed. Rarer still one who's got both of those things, and seamlessly flips the pitch (from right back to left), without complaint, in order to facilitate the transition of an incoming star. In doing precisely that, the just-turned-29-year-old Swede has eased Bronze's transition, and is using her size, strength, speed, skill, and obscene versatility to round out, alongside Paños, Paredes, and Mapi, one of the best back lines in club football.
Keira Walsh
How to follow up a pioneering blue chip prospect and a Ballon d'Or finalist on a list of "unsung" stars?
How about with one of England's best young players of the last decade, a reigning European champion, and the most expensive women's club player of all time?
To be fair, I'm far from the first to make such a claim.
Like Patri and Rolfö before her, however, Walsh's brilliance, for all of her accomplishments – that Euro win, an FA Women's Super League title, three Women's FA Cup wins, four FA Women's League Cup wins, nominations and short lists for England, UEFA, and PFA Women's Players' Player of the Year, alongside all other manner of awards — lies in her ability to win the ball and create space where none exists, in virtually no time.
Her gift for exerting influence, over both attack and defense, while seemingly only brushing up against the game, is not unlike, say, Sergio Busquets. Oh, hey!
Marta Torrejón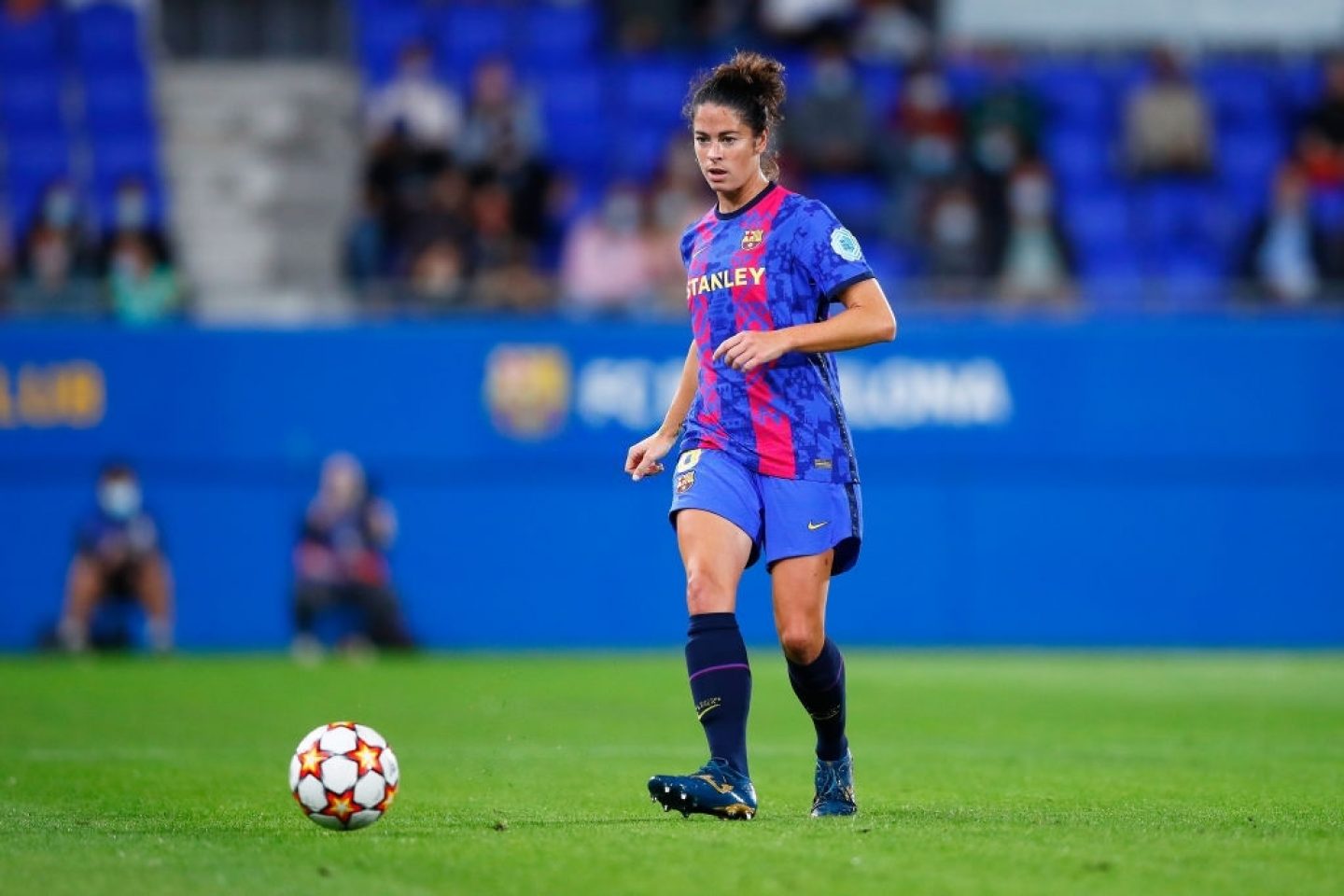 We can certainly debate the "unsung-ness" of the three other players we just discussed. In Marta Torrejón, however, we've got the absolute epitome of the unsung hero in a superstar squad.
Despite debuting in the Superliga Femenina (now Liga F) in 2004 at the age of just 14 with Espanyol, Marta wasn't touted as a future superstar, and individual accolades have evaded her. What she has done, though, every step of the way, is win.
In a decade with Espanyol, she contributed to four Copas de la Reina, four Copas Catalunya, and the women's team's only league title. Her last season with the club, 2012-13 — two years after Alexia's departure for Barça, and one year before Mapi León's — was Espanyol Femení's last top-five finish before a rather harrowing decline.
In nearly a decade with Barça, she's won every meaningful trophy to offer: five league titles, six Copas de la Reina, five Copas Catalunya, two Supercopa de España and, of course, the 2021 Champions League crown. Her poise, versatility, selflessness, rock-solid, if unspectacular competence, and complete understanding of what it takes to win have provided a Blaugrana outfit that absolutely does not need "an adult in the room" the unfair advantage of one of the best in the business.