With a vast collection and knowledge of football kits, Phil Delves has quickly become an authority amongst the shirt collecting community. We catch up with the rising aficionado and attempt to answer a deceivingly complex question: What even is a shirt expert?
It's safe to say that Phil Delves' job wouldn't exist 10 years ago — probably not even five. Just trying to describe what he does alone requires a healthy dose of perspective.
"What I do is hard to pin down," says Delves, a 26-year-old based in Yorkshire in the north of England. "What I tell people is that I earn a living talking about football shirts through blogs, articles, videos, and various other pieces of content."
Over the last couple of years Delves has carved out a role for himself, becoming a leading voice in the world of football shirts. That certainly wasn't the intention when he graduated university with a music technology degree five years ago, but a chance conversation led to leaving behind a marketing role at a health and safety software company to work within football.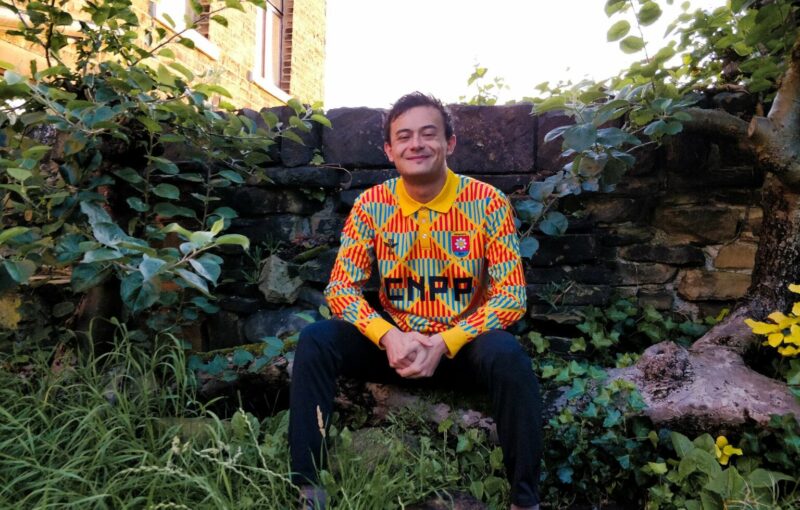 "It was a strange journey," Delves said. "At university I did a work placement at a creative agency and learned things like video editing, graphic design, and social media. The marketing job that I was doing wasn't in the industry that I wanted to work in, but I still learned and developed.
"I was sort of ready to move on and one of my colleagues passed on a job posting because it was related to football, and I had a bit of a small-scale hobby of collecting shirts on eBay. I didn't think much of it but applied on a whim and got it. Since then I've grown my personal brand to the point where I've gone freelance."
The original role that was passed onto him was at FOOTY.COM, where Delves became the content executive for the site's blog. He's since gone the freelance route, and he's set to head content for the Football Shirt Collective in addition to recently launching his own YouTube Channel.
FOOTY.COM took a chance hiring Delves, who despite his love for the game and its kits, had no previous experience actually working in football. The risk paid off for both parties — FOOTY's platform functioned as a springboard for Delves, who created quality content along the way including the Top 100 Shirts and Discount Kit Tracker series.
"What a lot of people get wrong is thinking [that you need to] get someone who has had great results elsewhere and try to get them to replicate it again," Delves said. What you need is someone who loves what they're talking about. Obviously, you need some basic skills but those can be learned and improved — it's the interest and passion that is the more important starting point."
Delves got the job when he was, according to his own words, a "small-scale collector," with around 50 shirts, maybe slightly more. Somewhat surprisingly, things today aren't that different.
A Collector's Collection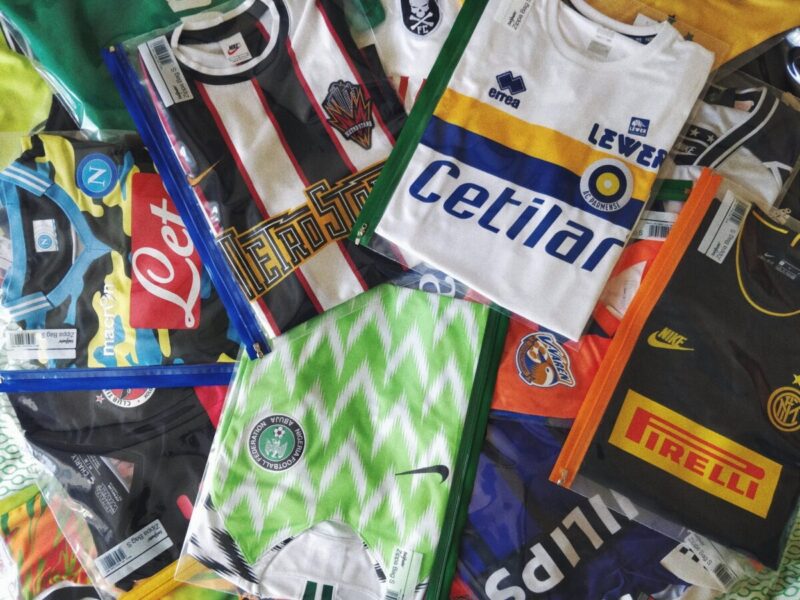 The biggest takeaway from talking to Delves is that despite being a go-to voice on the aesthetics, business, and history of football shirts, his collection today isn't that much bigger than it was when he first started collecting. The preconception that he has some elaborate walk-in wardrobe with reams and reams of every shirt imaginable is off the mark.
The reality is more nuanced. In his lifetime he's bought "probably over 1,000 shirts," but the collection rarely goes beyond 150. His attitude to collecting is somewhat peculiar, until it becomes clear that he is not simply a collector. Just because the subject matter is something that sparks his interest, that doesn't require him to hoard that same subject and boast to the world that "mine's bigger than yours."
He rarely buys match-worn shirts, or those from the high end of the market. Collector, trader, critic, advisor — it's a myriad of roles wrapped up in one.
"I buy and sell all the time," Delves said. "When I first started buying I didn't have an end goal in mind, then I'd see another shirt I'd like, and sell one to get the other. 'Trader' is probably a better description, but that kind of implies that it's a business model. I don't buy shirts because I think I can make a huge profit on them, I buy shirts because I like them."
And where as some buy shirts to play in, wanting to impress their mates at 5-a-side in a 1978-79 Bastia or '82 Denmark home shirt, Delves is not in that game.
"Maybe 10 percent of the shirts I'd actually wear, and even less I'd play in," Delves said. "I'm more along the side of keeping them safe and hiding them away. If I buy a shirt and it has tags, I'll keep them on because, broadly, it will hold its value if I do sell it. I might wear shirts from the naughts probably, but with my '90s shirts it's very unlikely."
While there are around a dozen untouchables in his collection, he says the rest are fair game, and when his eyes are set on a new piece of football memorabilia — not necessarily a shirt — he'll pick a new kit to sell.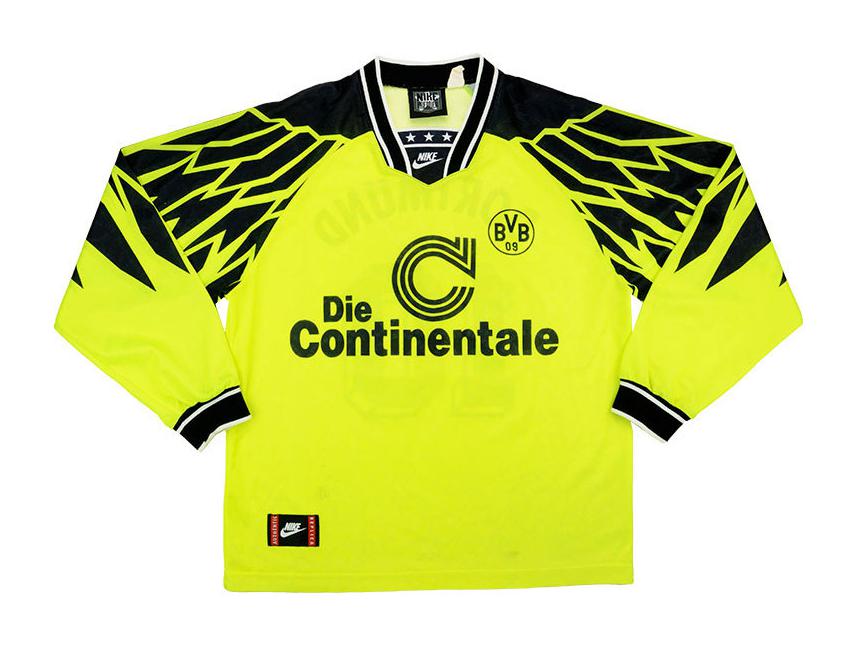 It's only recently that he's actually stopped to think about what he wants his collection to be. With no real end goal in sight, Delves has the notion that the collection might be honed to tell a story of sorts. Maybe 100 or so specific kits that all represent something different in their own right — be that a player, club, era, design, template, or tournament.
"If I had to pick a favorite, it would be '90s Nike kits, particularly Borussia Dortmund," Delves said. "Nike were relatively new to football shirts then and the progression from year to year was amazing. They still influence designs today. Dortmund and PSG of that era were incredible. I think my favorite is the 1994 one. It has this eagle wing graphic, which influenced a one-off Nigeria kit, which then influenced the more recent one."
Super Eagles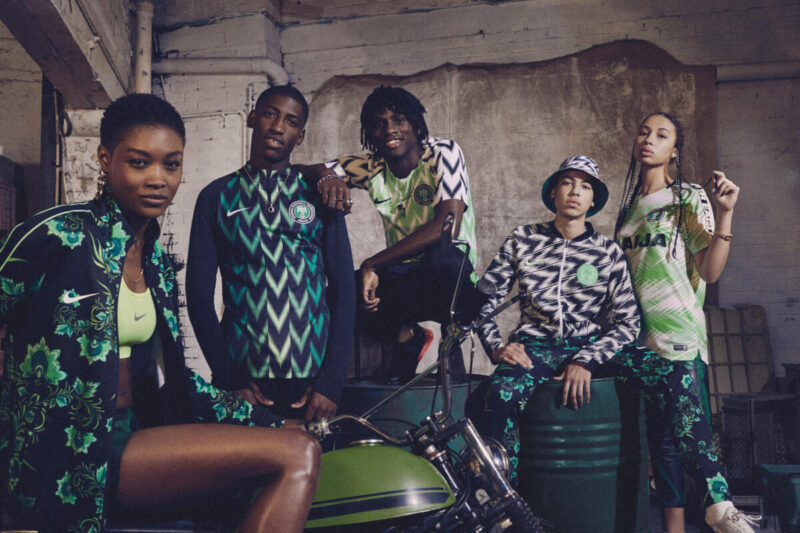 The 2018 Nigeria home kit is a rare work of art that doesn't need time to develop into a classic. Delves calls it "a watershed moment" and "one of the most significant shirts ever."
One of the reasons why it is so beloved and impactful is its originality. While it did take inspiration from a previous kit, no one had ever seen anything like it. It changed everything from kits' perception in the fashion industry to the way they were designed — specifically the way brands rely on templates.
Delves and I chatted about the role of templates, which seem to draw the ire of shirt fans and collectors the world over. And just as the revelation about his relatively modest collection size comes as a surprise, so does his opinion on templates.
"Templates aren't a bad thing," he explains. "The Holland 1988 shirt is considered one of, if not, the best of all time. That was actually a template used by a few teams. It doesn't stop it being a nice design. The reality is that templates have to exist at some level, but they can still be aesthetically pleasing and if you're able to mix up things with the collar, cuffs, or extra design features. Each kit can have its own character."
That said, Delves calls 2016 the "low point" in shirts, mainly down to Nike's unimaginative offerings. There were just far too many clubs and countries that had the same template, with not nearly enough variation.
Nike has since announced that it will be far more flexible when it comes to individuality, something that they should be credited for. But much of the recent momentum from Nike and other brands stems from the Nigeria shirt.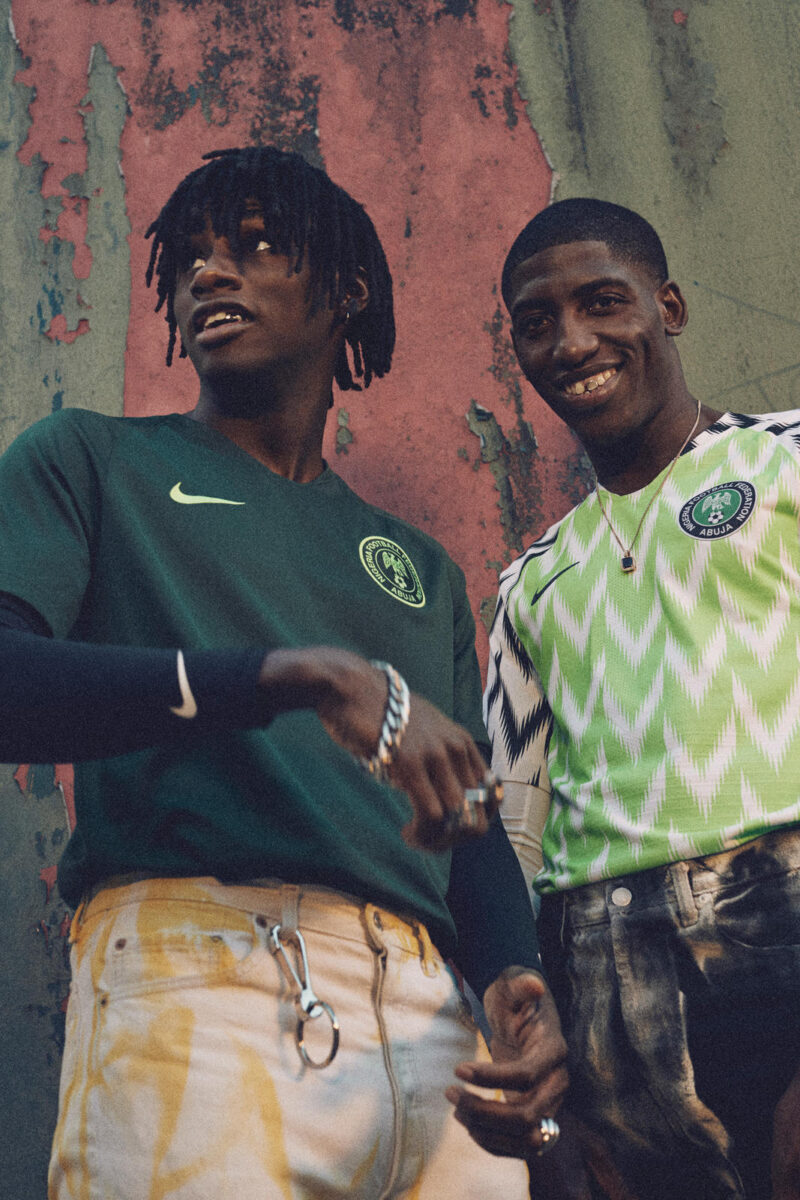 "It was the biggest driver," says Delves. "Because we had it so bad. There was something about the Nigeria kit — the collection, the story being told, the attention that had gone into it. Its history, its nod to previous kits and culture, it all made a lot of sense. It was so popular outside of the shirt space, and it crossed genres and went beyond. It was a seminal moment and is still referred to. A lot of people hate it but its impact is undeniable."
With a larger appetite for original kits, more brands can join the mix in addition to industry stalwarts like Nike, adidas, Umbro, and PUMA. Brands like INARIA, Icarus FC, and Leyburn Sports have all took to the market with some seriously good looking shirts.
"Independent brands also play a big role," Delves said. "With greater freedom, they are able to push design boundaries in a way bigger brands can't. As more and more smaller brands create something interesting, it gives the community a space to explore shirts from different perspectives. This has a knock-on effect of shaping people's approach to kits as a whole."
That same diversity and thirst for a higher standard has also seen women's teams get their own shirt designs. According to Delves, many were better than their male counterparts and they attracted a new audience to the women's game. Delves' most recent purchase was the stunningly elegant French away kit from the 2019 World Cup.
Advising Others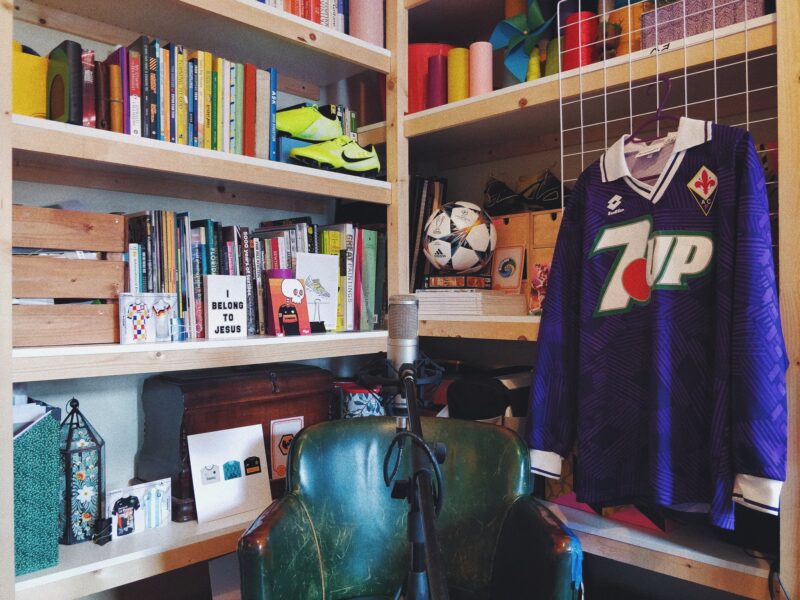 For budding collectors out there, Delves offers advice for those looking for more of what they may like.
Try not to buy fakes. Delves has in the past, and openly admits that the quality is often as good as authentic replicas, but there is almost zero value in them. That's even before you consider the ethical issues involved.
Always speak to other people to see what they do. Using eBay is great but, "take your time and don't buy the first thing you see." It's as good a tool to gauge the market as it is to purchase, especially if you're looking for something specific.
The biggest thing though, for Delves at least, has been using Twitter strategically.
"I immersed myself in the community and there are a lot of people out there — brands, enthusiasts, collectors — who I got involved in conversations with," said Delves, who recently crossed over the 10,000 follower threshold. "I don't have the most shirts or the rarest shirts — I'm a commentator. I promote and celebrate other people's work. I'm not a millionaire but I do my hobby for a job and any time you can do that, it's exciting."
Follow Phil Delves on Twitter and subscribe to his YouTube channel to keep up with his latest work.