With a range of design options that are equally eye-catching and unique, Icarus FC has quickly made a name for itself as one of the top custom kit brands in the United States. We get to know the company's backstory — from its origins in Philadelphia to its make-or-break year of 2019. 
From pro and amateur teams to e-sports and bands, Icarus FC is breathing new life into jersey designs. A true custom range with seemingly unlimited possibilities, Icarus has worked with the likes of Asbury Park FC, FC Providence, and Atlanta United's Footie Mob.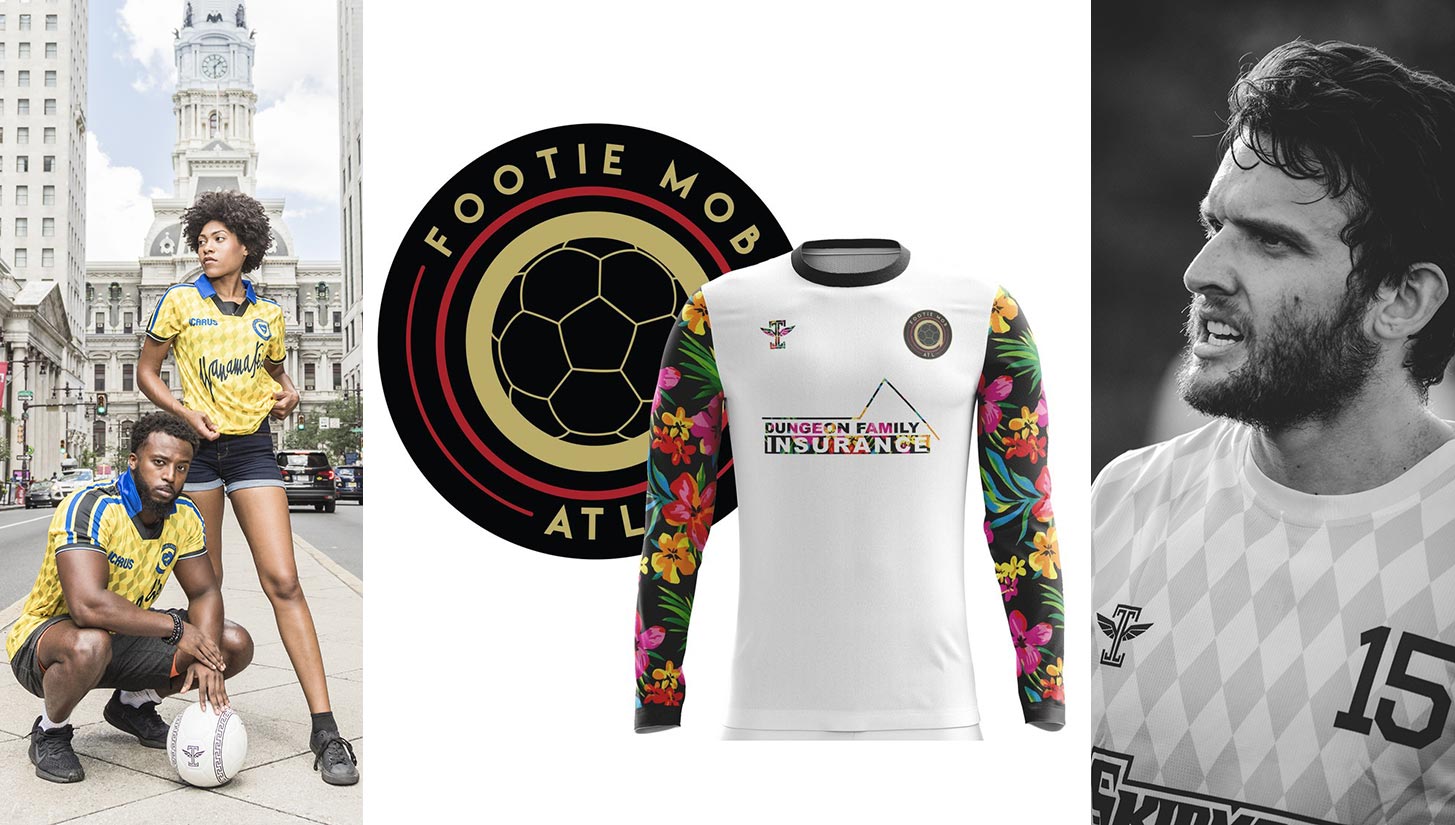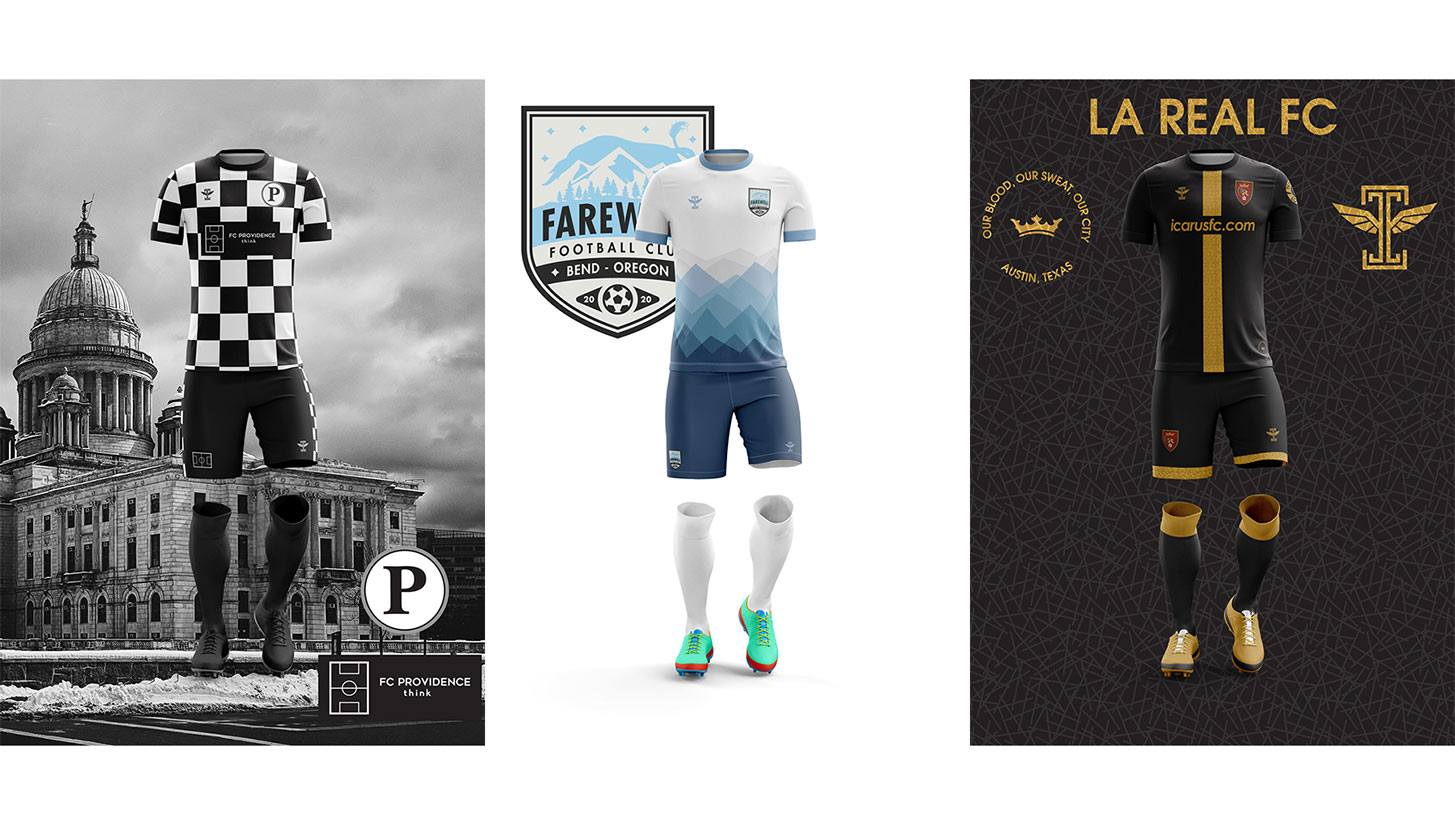 Behind the company's creative kits is founder Robert Smukler. Born in Philadelphia, Smukler grew up in New Jersey, where he supported his Philly teams from afar. This not only made him empathize with others rooting on their teams in hostile territory, but it also allowed him to see the relationship between sports and personal identity.
While the company didn't officially start until 2017, Smukler has been connected to soccer since he was a child. But unlike the majority of those who fell in love with the game at a young age, it was kits and crests, not heroic footballers, that drew his interest.
"A crest is closer to a coat of arms than a logo," Smukler said. "In second grade I got a giant kid's atlas and I actually drew a crest for every countries' national team. There was the Italy Pizzamen, Brazil Anacondas, and the Ireland Vikings — I don't how that one happened."
Generalizations and cultural inaccuracies aside (I personally would love to see what an Irish Vikings kit would be like), it's these same concepts that are driving Icarus FC today. Find out what matters to the client, what drives and inspires them, and create something beautiful around it.
Smukler's infatuation with the game stayed with him past grade school and through college. His capstone research paper explored the relationship between France's national team results and political election outcomes and ultimately how national identity mixes with a fan's view on the national team. But before going full time with Icarus, Smukler dabbled in a few different startups, including one that worked to project elections in the decisive year of 2016. In fact, the title of his company was an unintentional byproduct of the long working hours leading up to the 2016 election.
"After having been up for probably a few days straight leading up to election day, I worked with one of my best friends and we were on such a high that day," Smukler said. "We were discussing business ideas we had, and I decided we were probably not in the right state of mind to be this excited, so we were like Icarus. I like mythology a lot so I decided that would be the name of my company."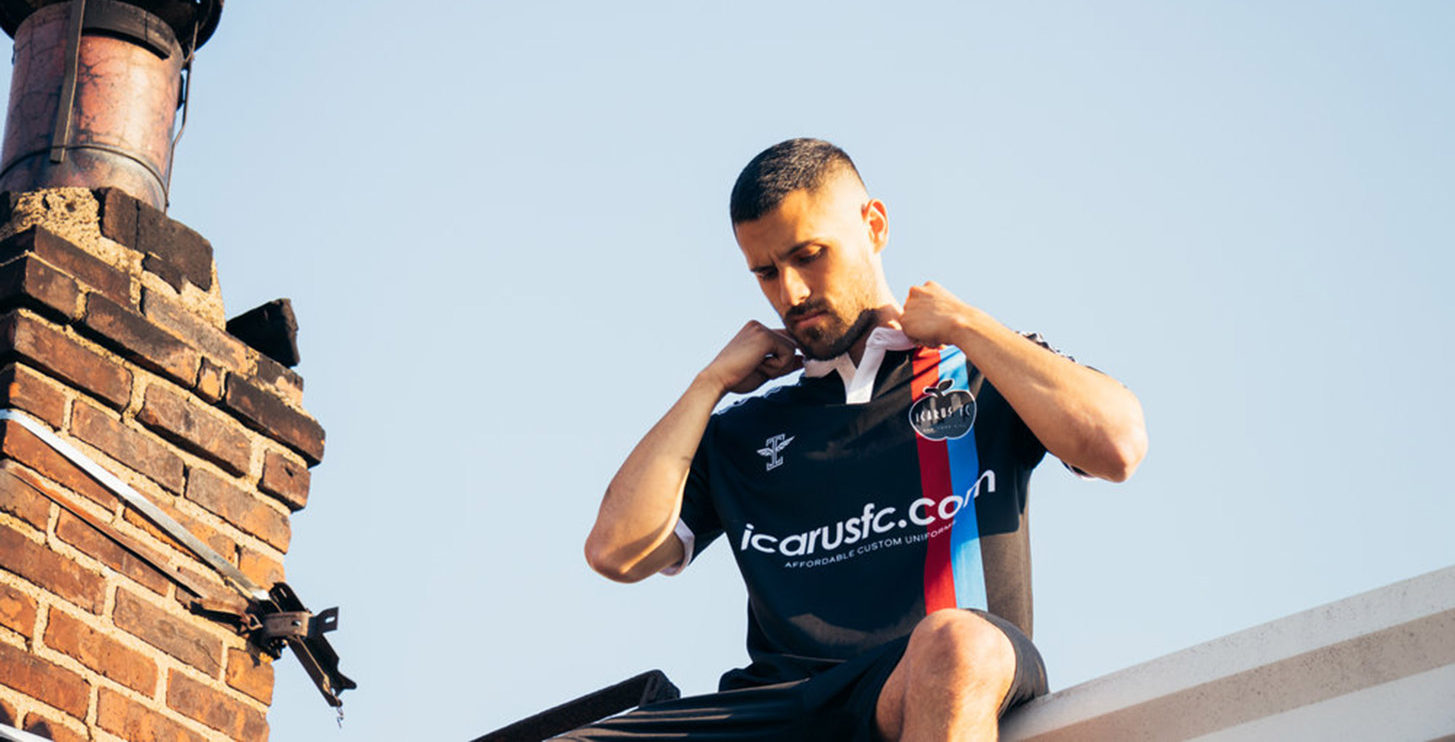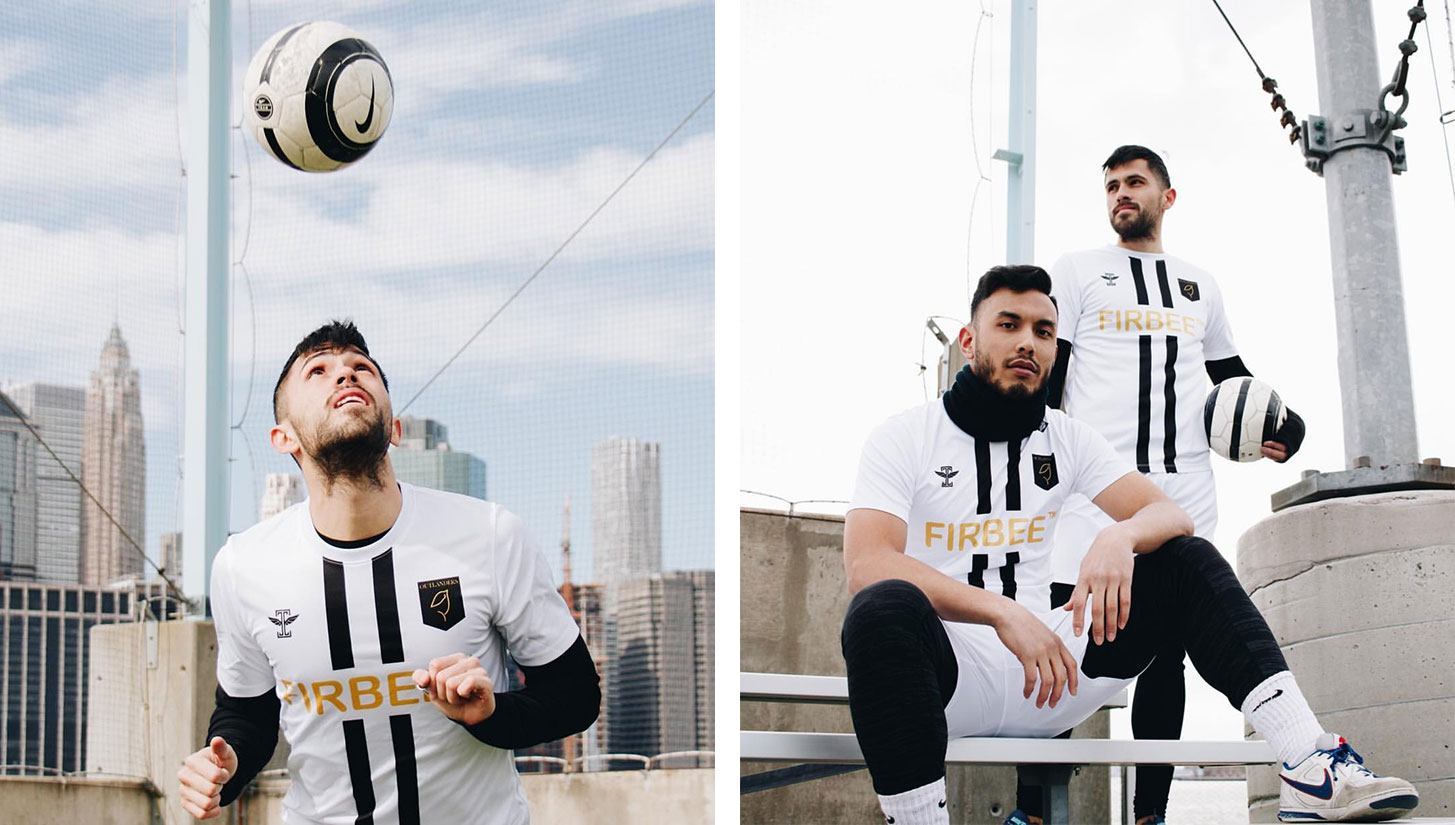 Icarus, of course, is the son of Daedalus in Greek mythology, best known for his hubris that led him to fly too close to the sun and melt his wax wings.
In contrast to its namesake, however, Icarus has made a splash in the kit industry thanks to the hard work and dedication of Smukler. Having only first downloaded Adobe Illustrator in 2016, it's been a steep learning curve. The mercurial political and economic climate has affected import tax and jersey pricing, no easy hurdle to clear especially for a small business. But Smukler stuck with it and put the product first, leading to him eventually figuring out a successful formula.
"I spent about $6,000 of my own before I created the company, and it really picked up when I found a fabric I liked that you could play in," he said.
This process has been fairly smooth overall, only on his second supplier since starting and experimenting with more fabrics than before. The first team to buy jerseys was in March 2018 and Smukler went full time with Icarus later that year. A slow start had early 2019 quickly becoming make-it-or-break-it time for the company, but a single month with multiple youth clubs ordering as well as a non-profit event featuring Landon Donavan helped turn the tide. Currently, Icarus FC works with 10-30 clients at a time and has created over 300 unique jerseys. The label also recently signed a deal with CASA, a six-division promotion/relegation adult league in Philadelphia.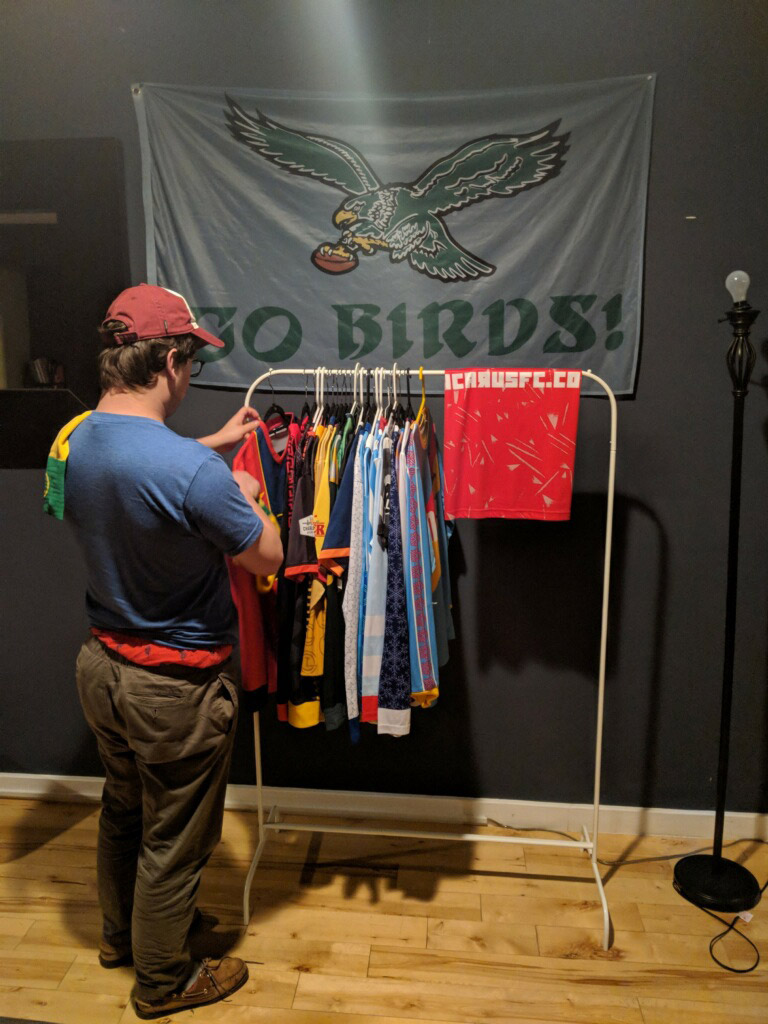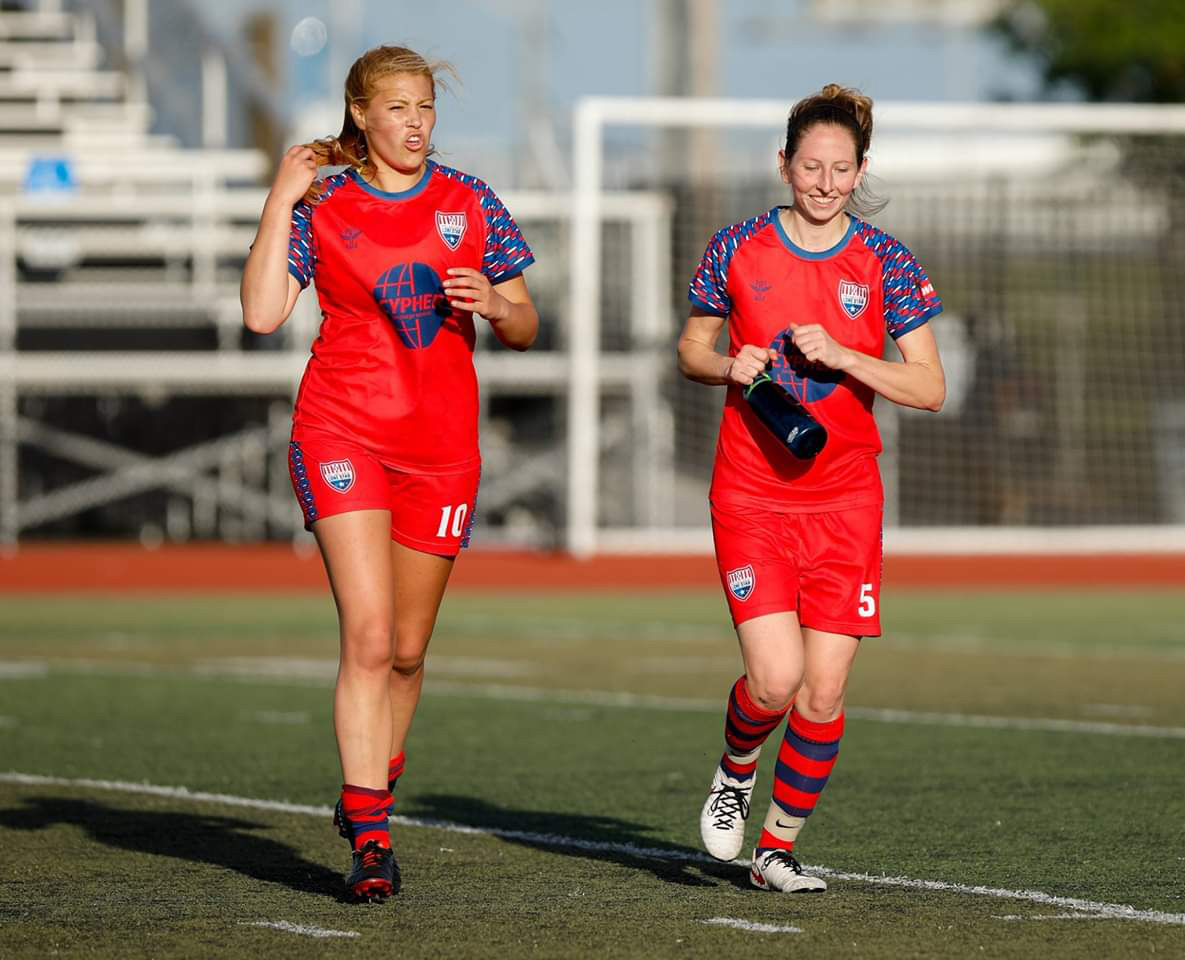 It's easy to call up Nike or adidas and buy a generic template for your team or league, but especially in soccer, being cookie-cutter is not conducive to success.
"I really try to push my designs and take risks," Smukler said. "One of the big reasons we offer a free quote and initial designs is so that we can take risks with one or two and also provide two options that are a little more toned down."
You don't get that with bigger companies, you get a menu with templates and color options. Having a custom jersey helps create an identity for any team regardless of the level of play and helps the team become something more for the players and fans.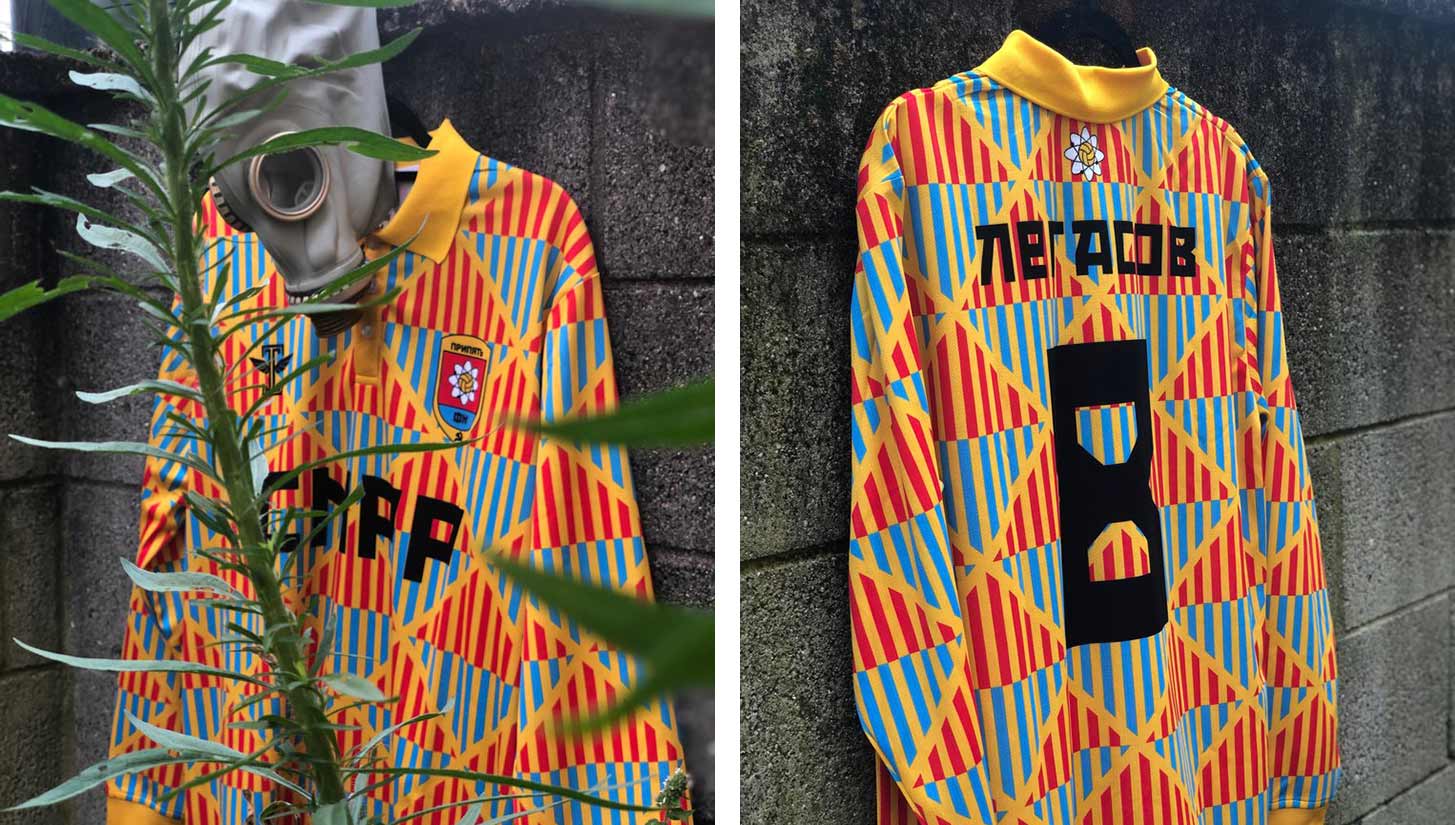 Smukler's personal interests are most present in Icarus FC's line of historical jerseys and the upcoming Philadelphia Neighborhoods line. Studying political science and being a geography nerd birthed the historical jersey concept. Currently there are three, consisting of The Republic of Venice, Ottoman Empire, and FC Stroitel — a team that played near Chernobyl before the disaster — with more to come, including Pompeii FC and Vermont Republic.
The Philadelphia Neighborhoods line will be a little different, influenced by iconic jerseys and crests from '90s Serie A and English Premier League teams that are re-imagined into a neighborhood.
Coming Soon…
Brotherly Love FC
?insta: eiephoto

Talent⬇️

Insta:@ _jewelz.alize
Insta:@ ijaspid pic.twitter.com/pEtP2fSwV3

— Icarus Football (@IcarusFCphl) September 10, 2019
Ultimately these jerseys are fun, and most of all, different. Clubs in the U.S. need to find a way to create their own identity through their uniforms and branding, something we've seen sporadically but not often enough. One jersey at time, Icarus FC is helping lead clubs and organizations towards unique, engaging identities — who will be next?
Stay up-to-date with Icarus FC's latest releases by following them on Instagram, and be sure to check out their entire collection of kits through their online shop.