With the recent release of the New Balance Tekela v3+, we get an inside glimpse at the boot's design process from NB senior developer of football footwear Harrison Cook. 
It's easy to take boot drops for granted these days. Just about every major silhouette from every brand gets an update once a year, complete with a fancy marketing rollout. With all of the new releases — not to mention even more colorways — we couldn't blame you for overlooking all of the work that goes into creating a new boot.
From initial mockups and prototypes to extensive wear testing, the boot design process is an intensive team effort with a wide variety of different players. You of course have the designers themselves, but there's also factories, material vendors and engineers, data analysts, and many others, all who play essential roles.
While it may be obvious that a lot goes into creating a new boot, we thought it'd be interesting to peel back the curtain and get a closer look at what that work actually entails. Helping us do so is New Balance senior developer of football footwear Harrison Cook.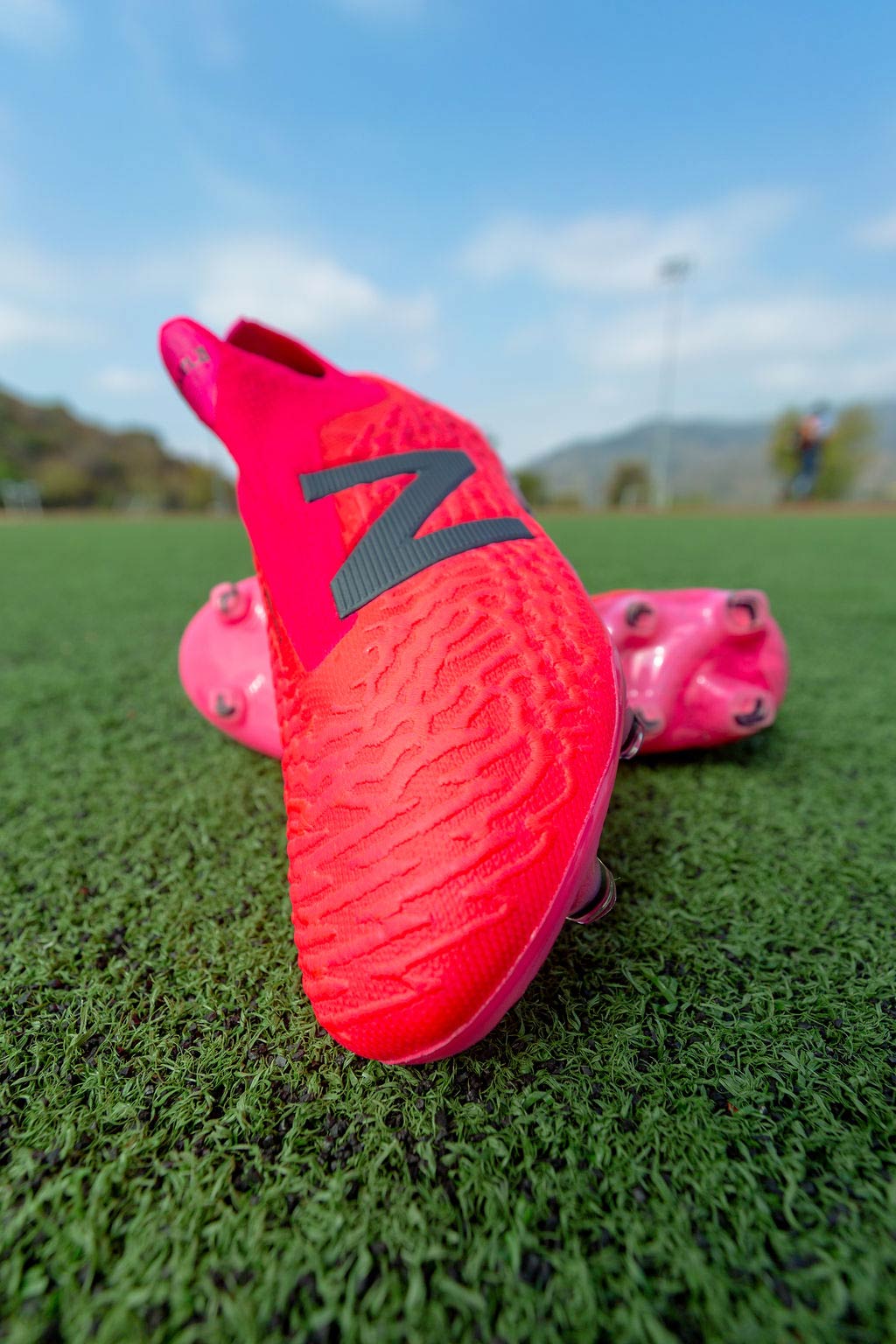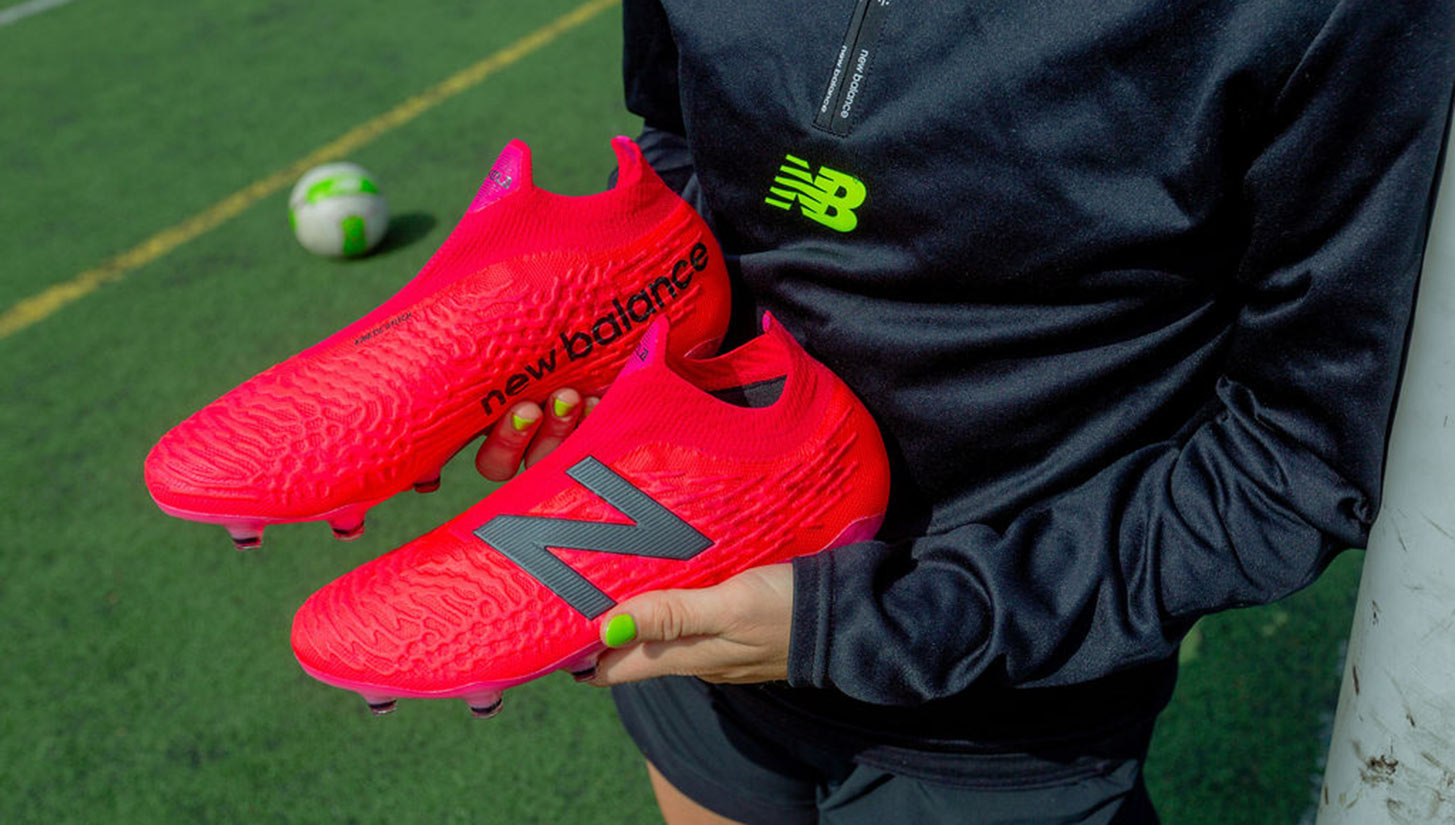 Cook has an extensive history in boot design, and has spent the past two-and-a-half years with New Balance. He gave us some insight into the most recent project that's been released, the Tekela v3+. A slightly updated model of the v3, New Balance's first laceless boot, the v3+ features an all-new fit to go along with a revamped kinetic stitch pattern and updated graphics.
In addition to getting some inside info on the boot's design process, we were able to get a firsthand look at them ourselves, and enlisted none other than pro footballer Jordan O'Brien, who most recently played with River Plate and also has experience in the UEFA Women's Champions League, to test them out.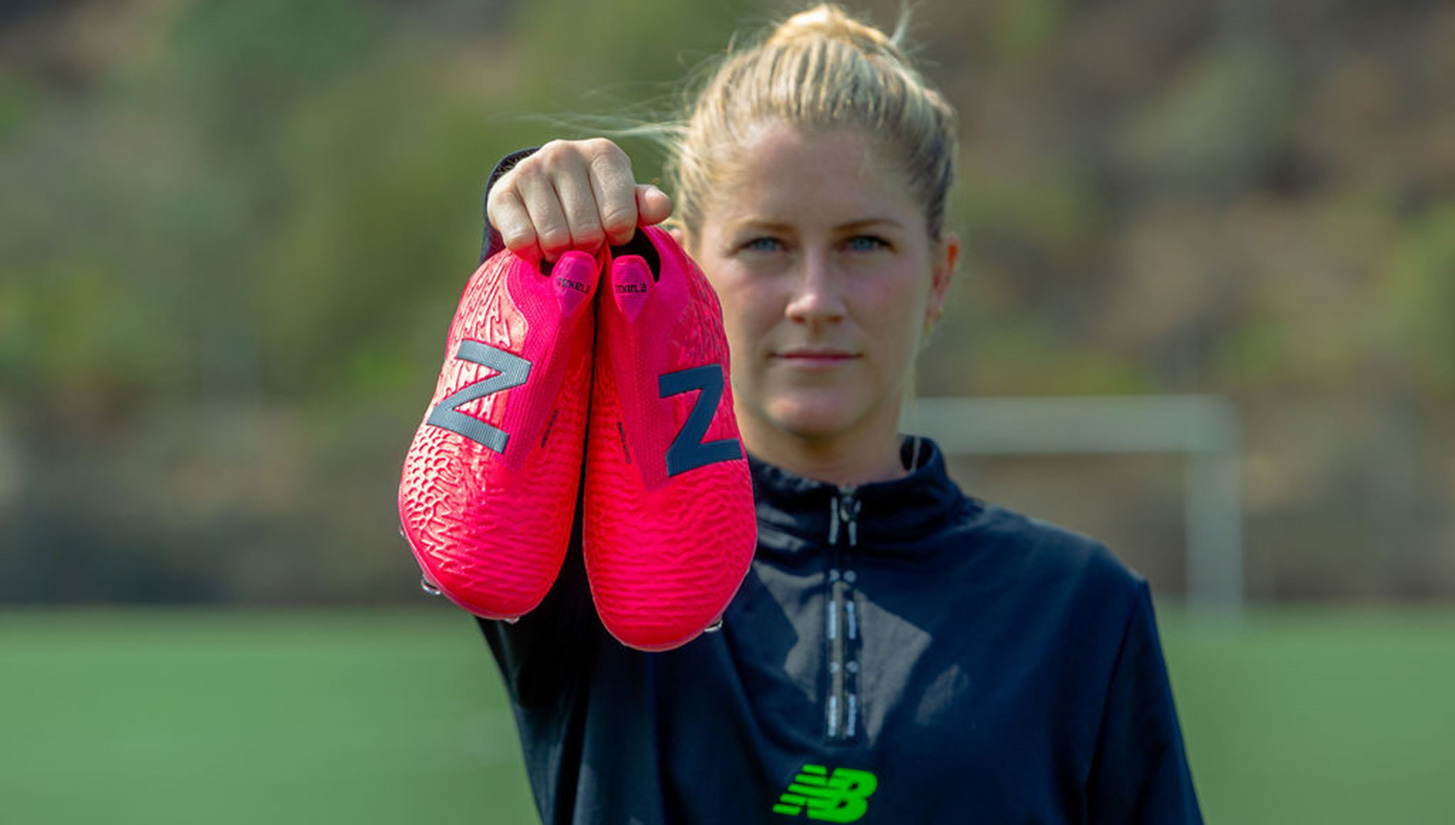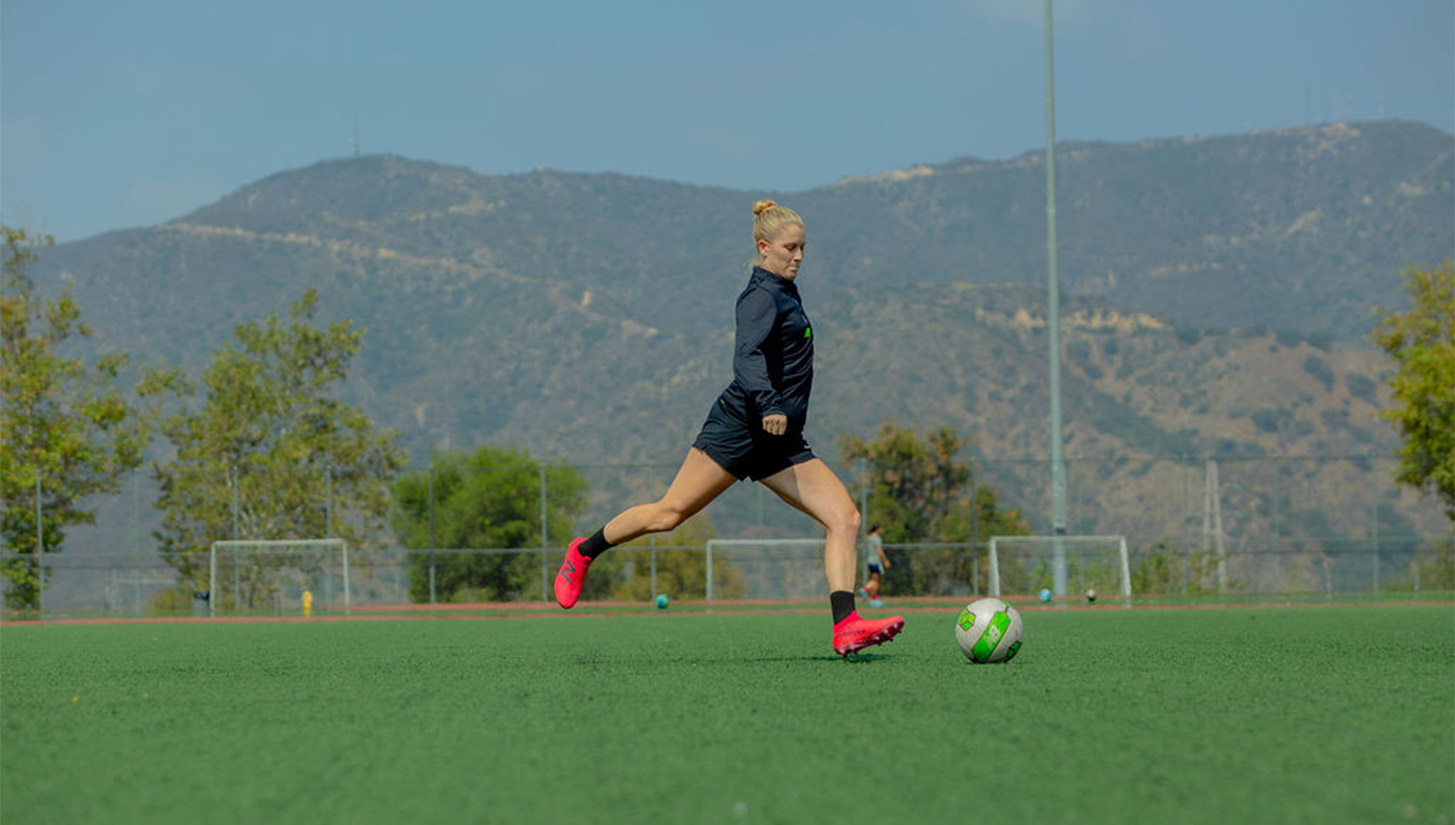 It's no secret that we love boots here at Urban Pitch, but getting a behind-the-scenes glance at what goes into their creation gave us even more appreciation for them as perfect amalgamations of art and science. Below is our conversation with Cook, which is edited for clarity and brevity.
Urban Pitch: Can you start off by telling us a bit about the all-new Tekela v3+?
Harrison Cook: It was really born from the idea to refine elements from the v3 to further improve the boot whilst maintaining the core DNA of the shoe. Therefore we weren't looking to create a revolution through a whole new boot design, which stirs up a bit more radical newness. We were looking for that iterative improvement. So our "+" model is built upon two principles: engineering and aesthetic enhancements.
We're not only refining the construction and the materials from a functional point of view, but we're looking to assess and redesign the visual as well. We can learn a lot about where to focus these engineering enhancements from talking to athletes and consumers. From pros to grassroots levels, that tells us where we should focus our intent on the new design.
So with the Tekela v3+, there were three main areas that we were looking into — improving ease of entry and fit of the collar, revamping the kinetic stitch pattern, and elevating the overall design.
Listening to the consumers, we knew that ease of entry was an area that we wanted to refine. It's important to have that collar snap back to your ankle and give you that sock-like feel, whilst allowing you to get it on rather easily. That is an element more difficult than on a laced shoe, because you want that lockdown.
We reengineered the knitted upper to improve that ease of entry and fit, and then also redesigned the kinetic stitch pattern using data to make sure that we supported in the areas needed, but didn't actually inhibit any flexibility in the forefoot. Data allows us to know where to place that kinetic stitch in a high density to allow that stability, and also where we can be a little more fluid with it and a bit more open in what we want to achieve, whether it's design or actual functionality.
This is all packaged into an enhanced design, which features stuff like the two-toned base knit and also graphic applications to the redesigned kinetic stitch and the tongue tab. This elevates where we've been with the v3, but still maintains that core DNA and lets you know it's the Tekela and not some drastic new boot.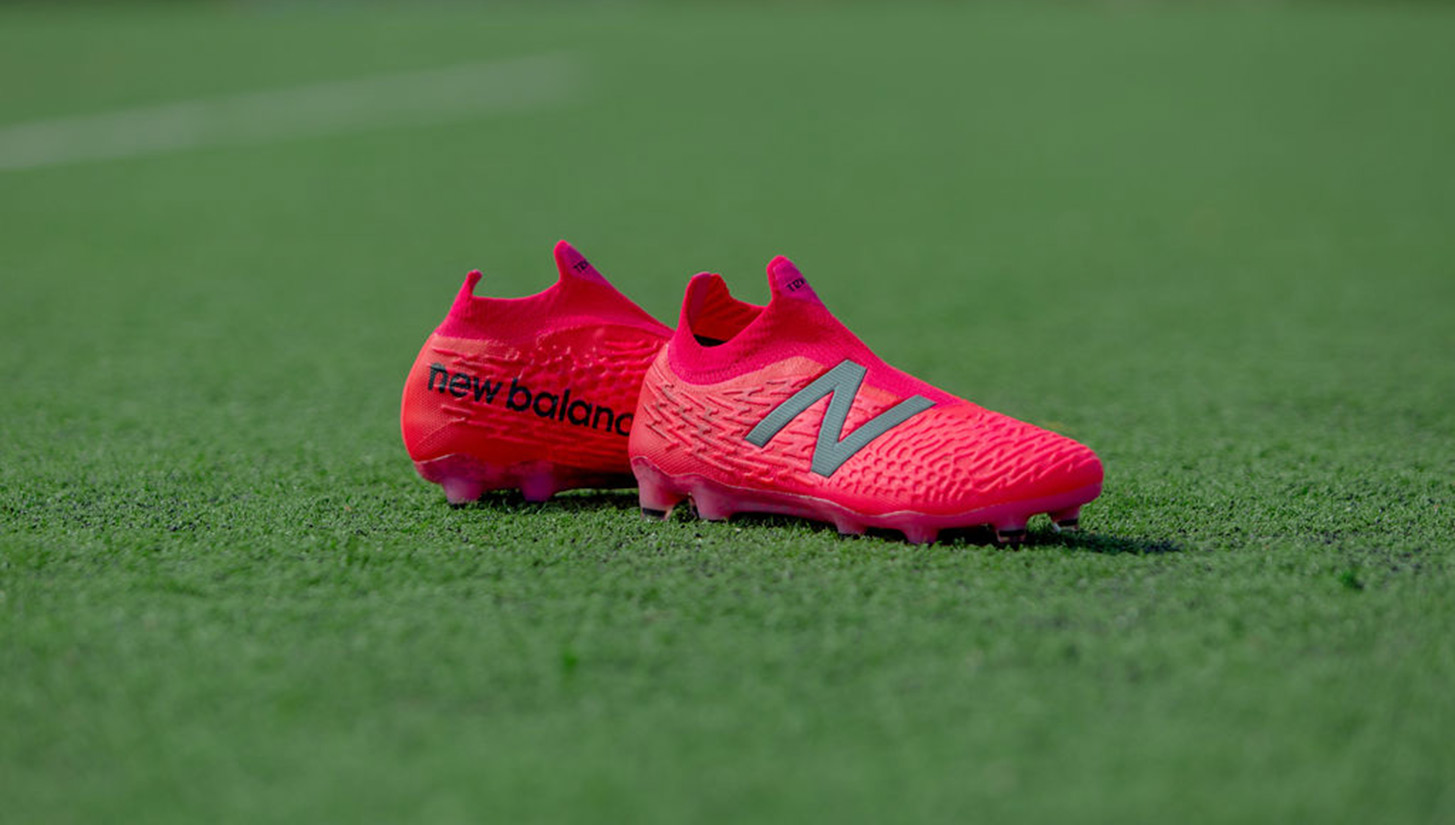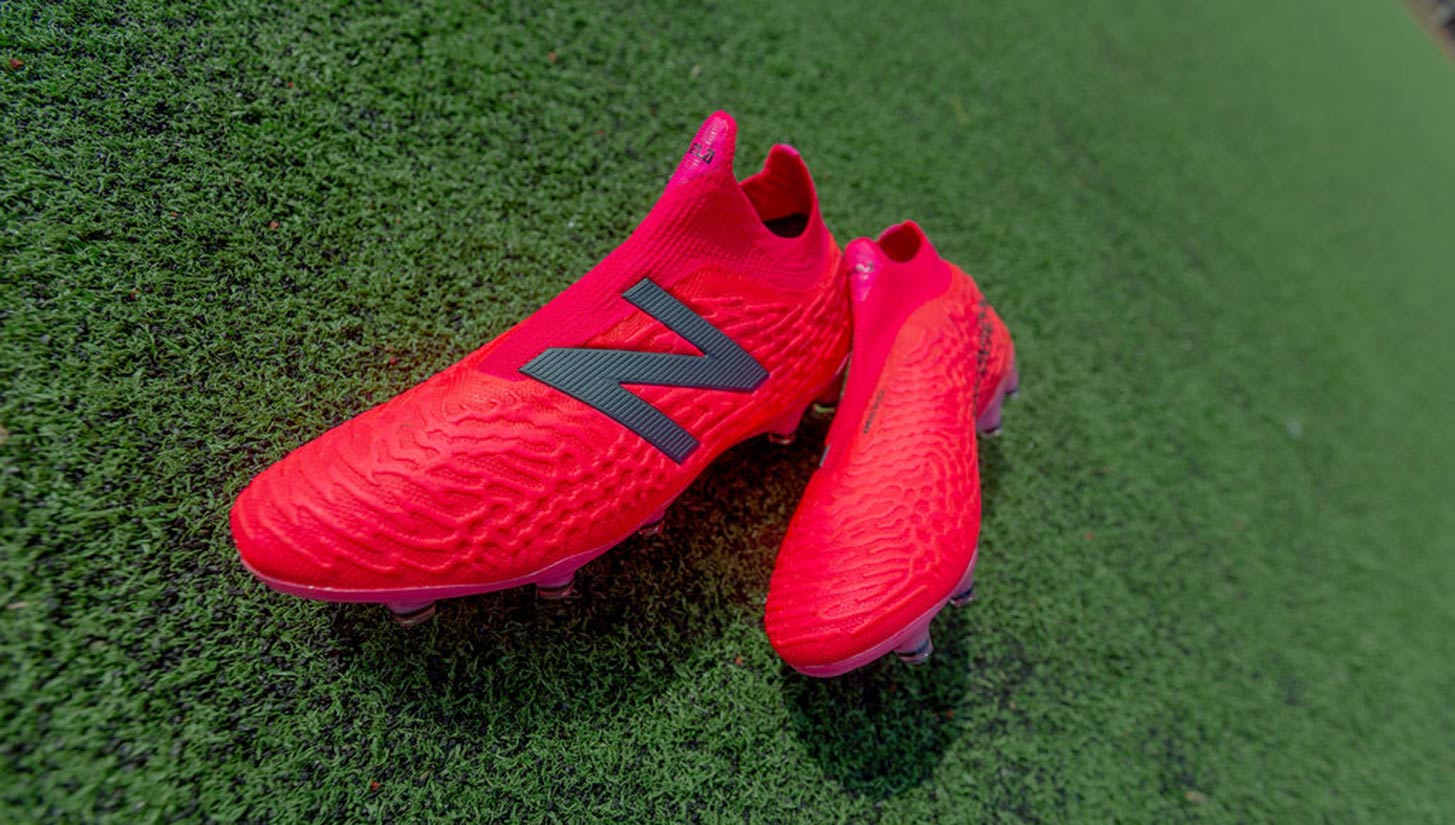 What is the process like from bringing a design sketch/mockup to a physical final product? 
In terms of the process from design start to finish, it's 18-plus months from concept to what the consumer will have in hand.
That process begins beyond the 18-plus month point, however. The product creation team — the product managers, and designers — all sit down and enter what we call an exploration phase. This is all about breaking the product down in tandem with its feedback.
So for a "+" model, we take the v3 and the feedback we have from the pros down to grassroots, and really identify the areas we want to focus on during the design phase to evolve the product and bring it to a new light. At this point we work with the factory partners and material suppliers to open up creation avenues to say what's feasible in the timeline that we're looking at.
A designer could throw all these cool materials onto a 3D mockup, but those materials might not exist, or we might need to engineer them specifically, and by having that time scale we can go directly to our vendor and engineer our own materials.
Where we've reengineered the knit, we can start to look at what yarns we'll use, where they're placed, how they interact with other elements of the shoe, and how they come together in the process.
After the exploration phase, the design team has a bit more of an understanding of the feasibility and what we can actually achieve, and therefore we spend the weeks ideating and refining. Then they'll come to me, the technical guy, and say, "Hey can we do this?" "Does this material exist?" And that's where I'll do a bit of a hunt to see what we can do. I'll look at constructions, graphics, colors, the lot. It's pretty extensive in what they come up with.
Once that's finalized, we start onboard the factory, looking to bring the project to the physical form — prototyping when necessary — and it always brings new challenges. At this phase when we start prototyping we'll have lab testing, player testing, on field, static fit, to show the fit and performance is at the level required. I think one big challenge which is inherent with any laceless boot, is really striking the balance between optimum lockdown whilst enabling ease of entry.
If it's too easy to get on, it may also be too easy to come off, whereas on the flip side, if the lockdown makes for a super-tight fit, it may be really difficult to get on. Therefore you look to strike a balance between those two aspects which we really achieved through engineering the knit itself in tandem with the internal gore piece.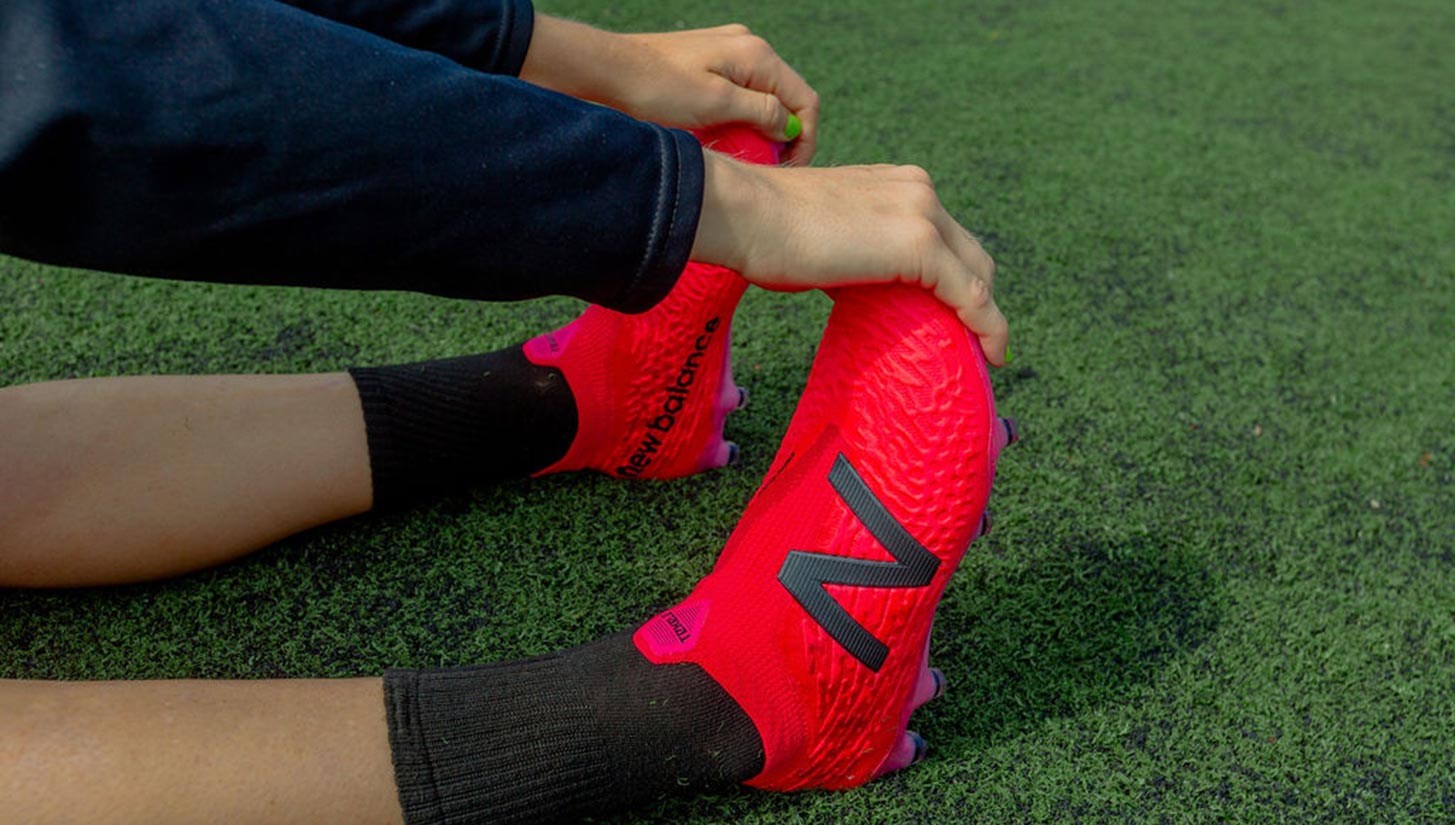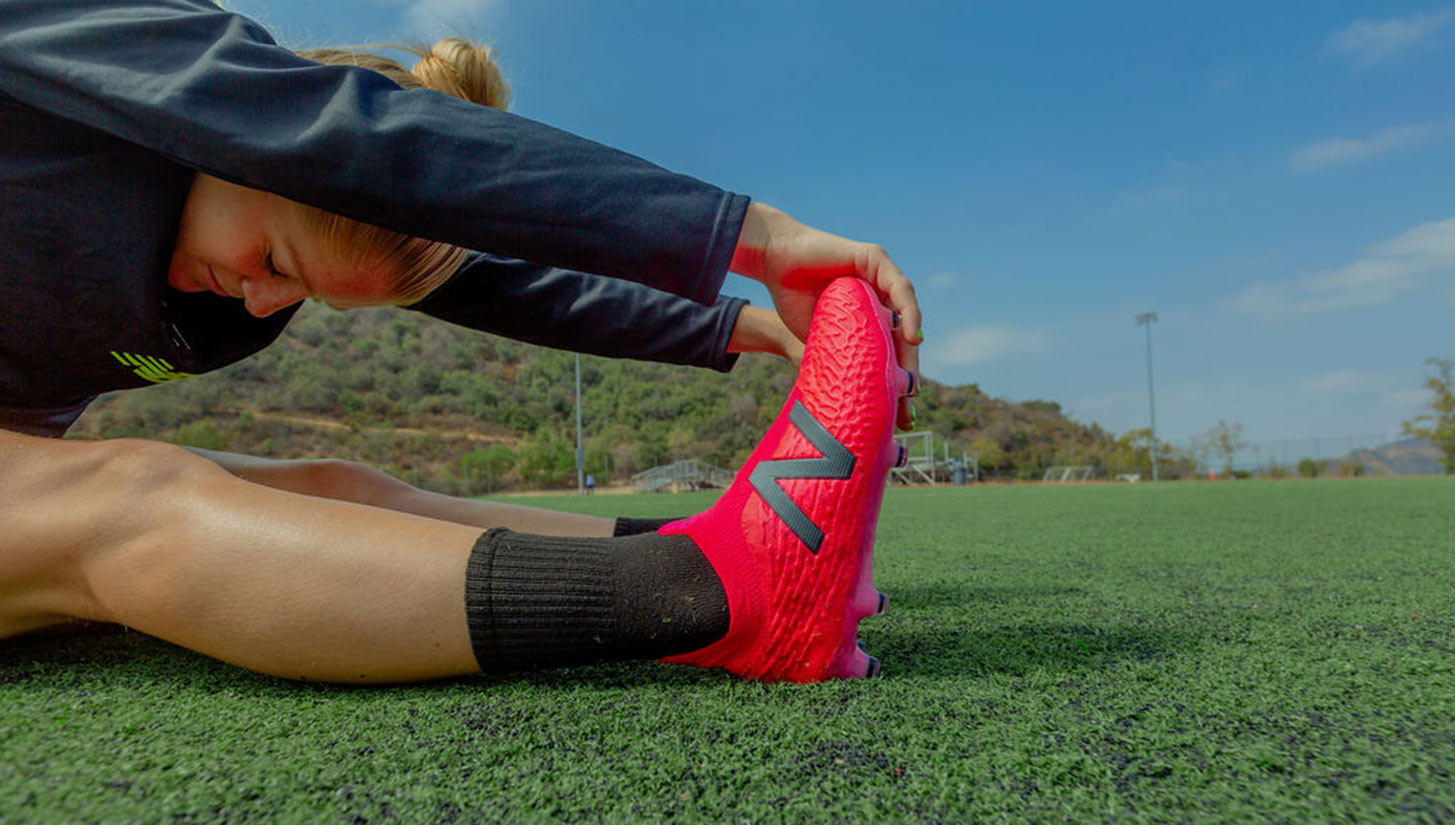 We really went down to the yarn level, looking at how we can optimize stretch while still making sure it recovers and locks you down to your foot, and then in tandem with the pattern and actual shape of the shoe, making sure it accommodates multiple foot shapes and a whole spectrum of players.
Once we've gone through that design phase and prototype phase, we have multiple phases and stuff will change from one round to the next — maybe we'll want to apply a graphic to a certain material but it doesn't bond well, so we have to find a different one. Or it may be as simple as the color isn't what the designers wanted, so you look at a redesign of color. And once we're happy that we've captured the intent of the original design and the fit and performance is all excellent, we're able to confirm the boot for production.
And usually by the time the boot is in production we're already onto the next one, which is exciting in that you're already looking to the future and already looking at what you can evolve. Sometimes it comes up through the process that there was one bit that you really just couldn't get on the shoe, and therefore you look at what you can do on the next one. It may be that a new material needs to be developed, and it'll be on the next version, which is quite exciting in and of itself.
Is there a period of rest in between models, or is it more of a continuous churn? 
I wish. (Laughs.) It's pretty continuous, especially because we start to look at innovation avenues as well, and obviously with innovation you need more time to incubate it. So for an innovation in three, four years time you'll be working on that now. Obviously the cadence changes in terms of how quickly that wheel is churning. The closer to launch, the quicker you churn it. It also depends on the project. Some projects have less challenges than others, and you're typically working on two, three seasons of products at any given time. Which can help in terms of transfer of ideas, and you also learn a lot of lessons along the way. Therefore the product consistently gets better not only from a performance and fit point of view, but also from a manufacturing point of view. How efficient it is to make, how we reduce waste when possible, bringing in more sustainable practices and more sustainable materials — so it's helpful in a sense, but it's a grind.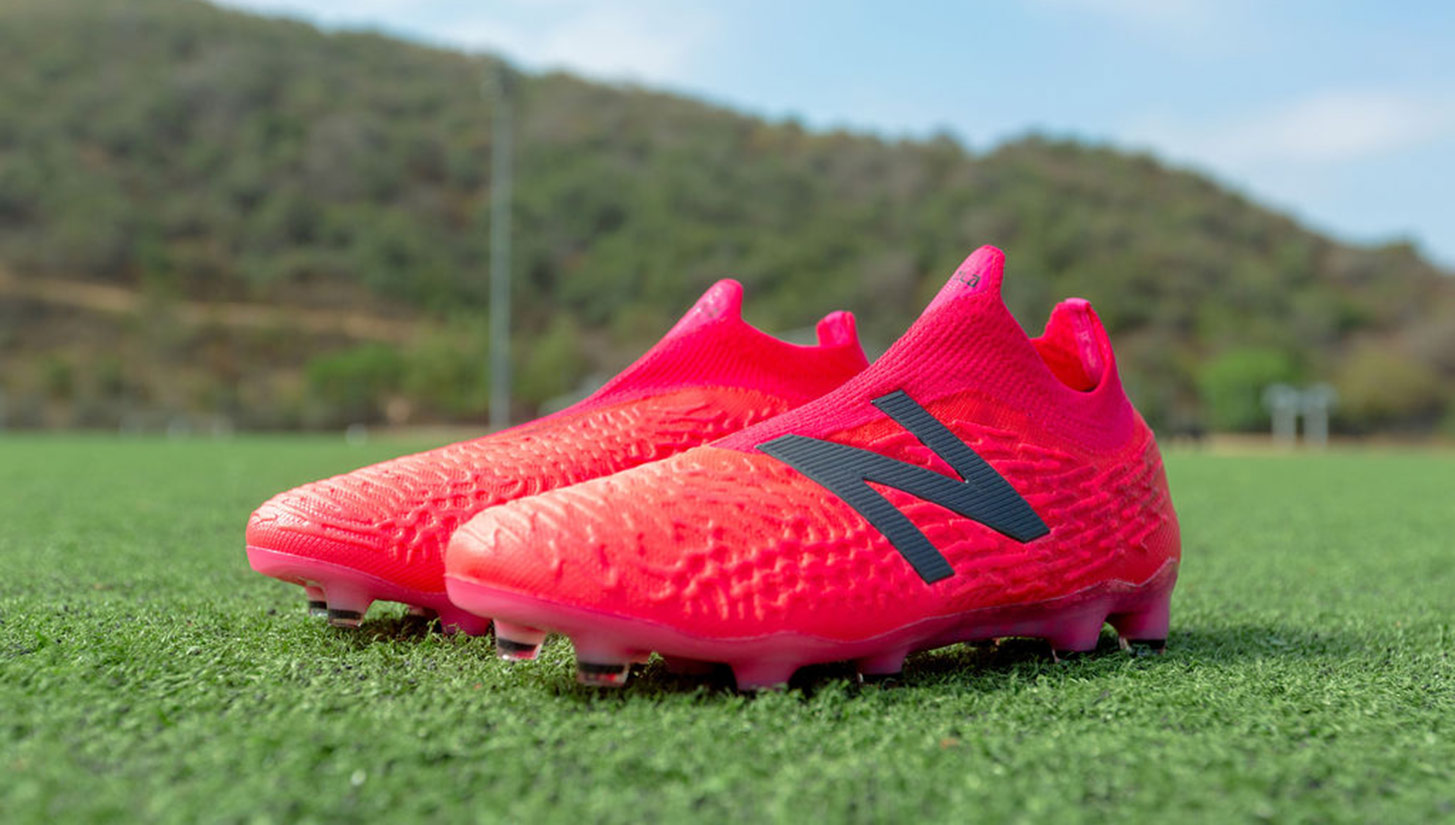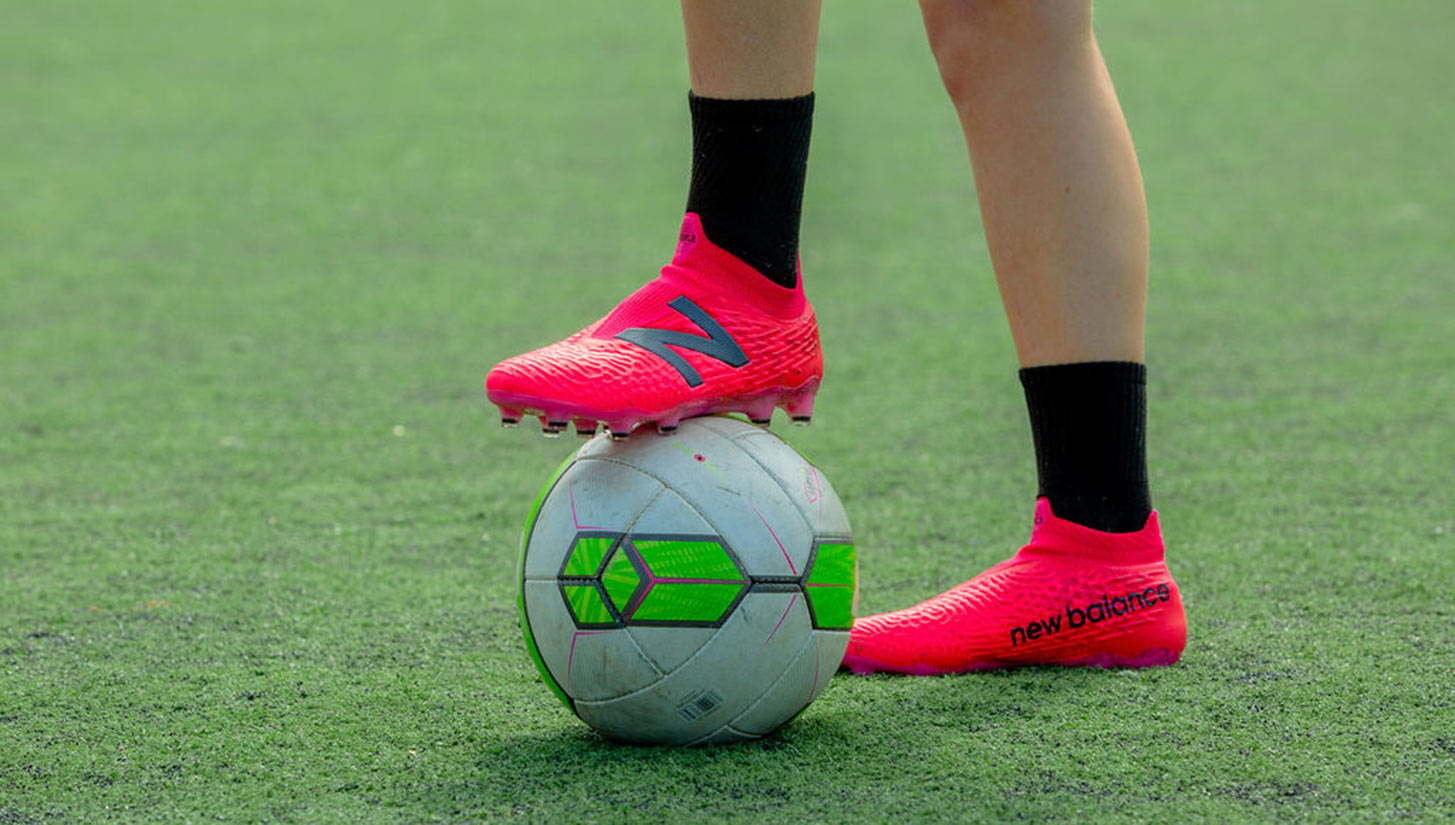 What is the difference between a "+" model versus a new version?
The way we work each silo, each one has its own DNA. Furon has its own DNA, Tekela has its own DNA, Audazo as well. And this outlines key aspects that we look to retain as part of the boot's identity. For example, the oversized "N" on the Tekela has existed since v1. It's changed in scale, it's changed in placement slightly, but it's always been that "N," whereas the Furon it changed to the Flying "NB" for the v6, and that's part of that boot's DNA. By adopting these features, it opens up areas that we can play with. Like adding elements or redesigning existing elements without compromising the identity of the boot.
It really makes for some interesting conversations in terms of the design process, because sometimes you want to push it as far forward as possible, but you have to leave sight of what the boot really stands for. You want to make sure there's separation between silos, as they stand for different things. That DNA helps us to create that area for us to play in. We know where we've got free license, and where to perhaps have more consideration. But it's an enjoyable creative conflict that you have throughout the creative process. A lot of the time you want it to go one way, and someone else wants it to go the other way, and it's always in the best interest of the boot. We often land on something none of us even thought about. And that's pretty special.
When do you know it's time for a boot to undergo a major design shift?
It could be an innovation that we've been working on that actually lends itself to a specific visual. So if we take the plate for example, with the v3+ we stuck with the elite level nylon plate, but had we been working on an innovation plate further down the line, and it had a technology that shaped how the boot looked based on performance, then that leads us to influence that.
Performance comes at a precedent. We'd never sacrifice performance for a visual, but sometimes performance informs the visual quite heavily. On the flip side, it could be a market push as well. We want to drive the market, but also listen to it. If we did a boot that went up to the knee, it may be the greatest thing ever but it might be perceived really badly, so you've really got to play that balance. You always want to be different to what's out there and form your own ground in that instance, so I think it's a fine balance between not causing stagnation especially in a silhouette of a shoe.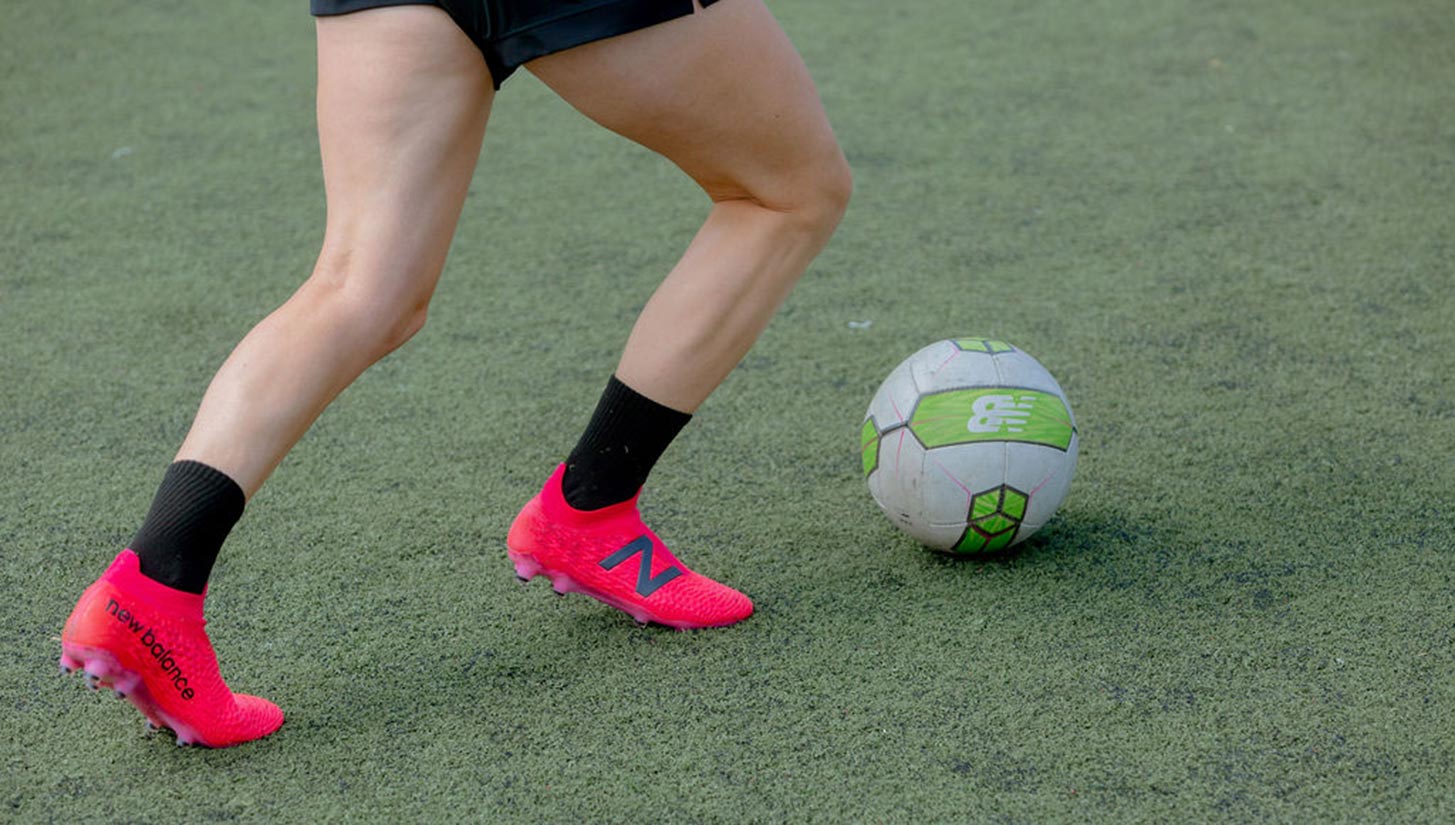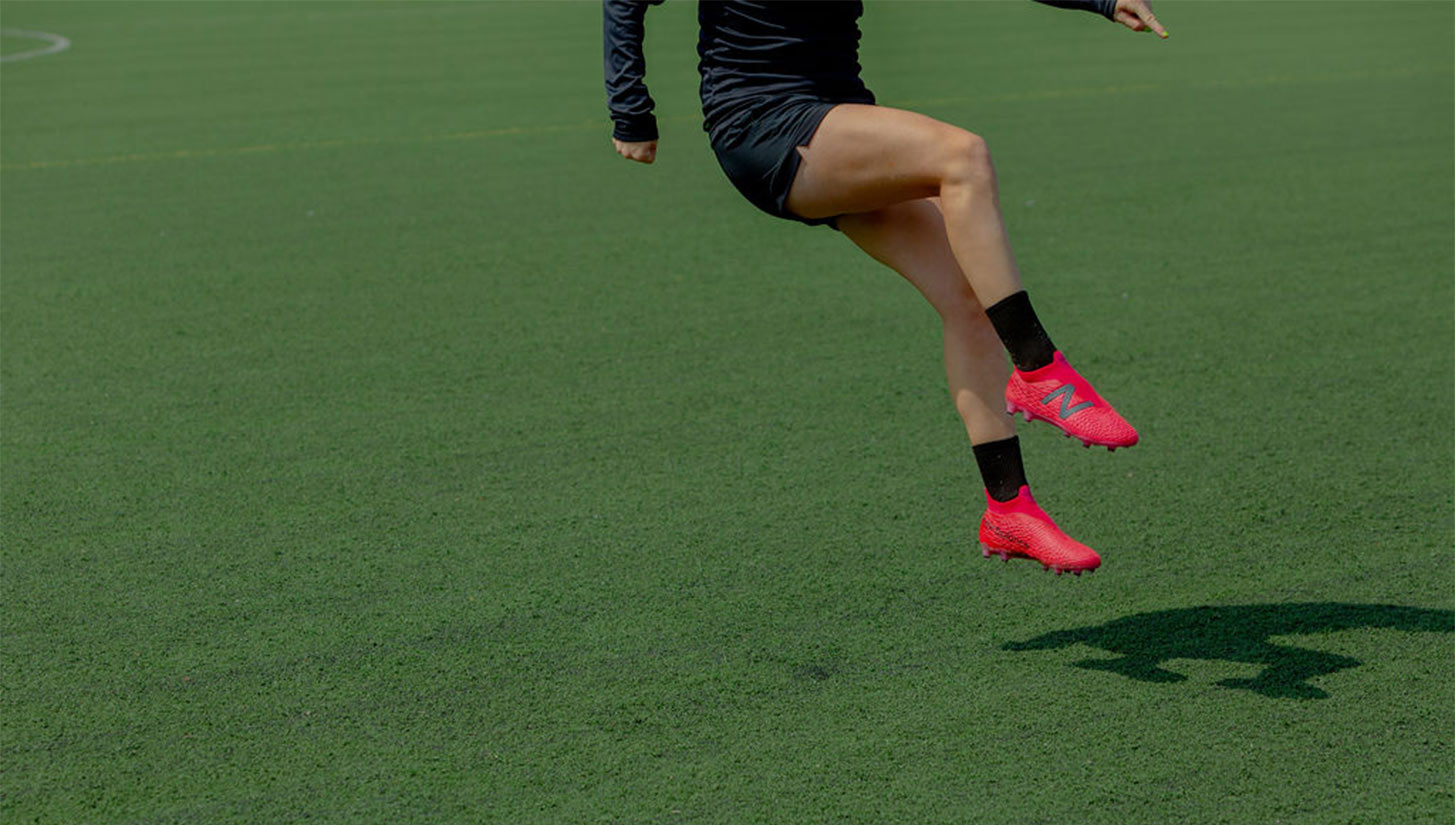 There seems to be a huge balancing act when it comes to boot design — from form vs. function to tradition vs. innovation — how do you maintain that?
Obviously there are a lot of buckets that play into this. The way we lay it out is there's foundational aspects that can never change. They're non-negotiable. Comfort being the biggest one. If you talk to any football player about what they look for in a shoe, it's comfort.
With those non-negotiable elements you start to narrow in what you can change, and data drives a lot of it. It is massively a balancing act, and depending on what you're getting after that season, that will depend on how much you fill up each bucket. Sometimes you have to empty one out as you go, and sometimes one gets too much, and so you need to reconsider it a bit.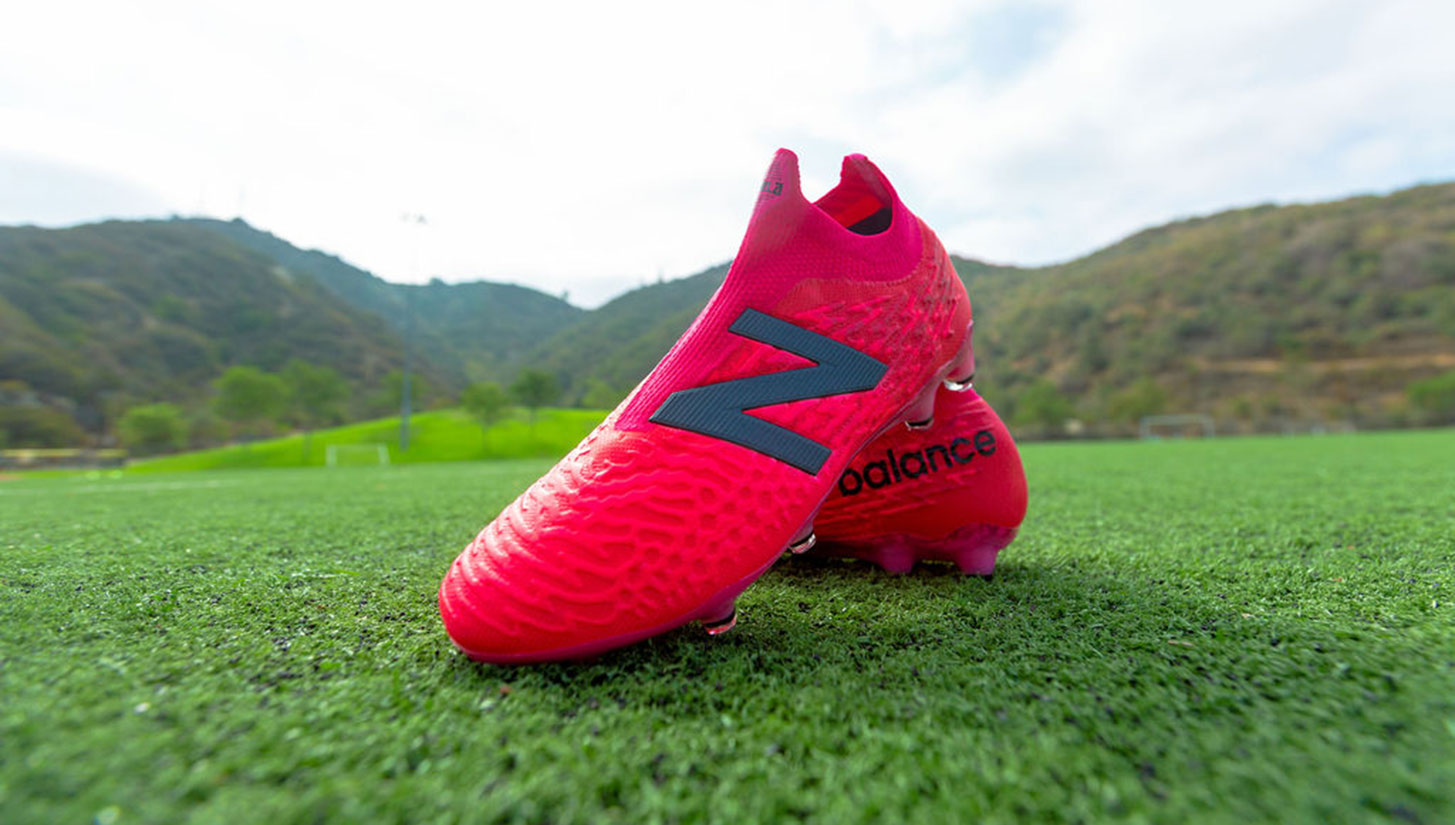 What are some of the biggest technology innovations in recent years that have helped with either design or data-driven feedback, and what can we look forward to in the future?
It hasn't specifically changed or is something brand new, but I think the accuracy and the resolution of what's out there has improved. You can separate it between physical and virtual. So you've obviously got virtual systems where you can start to model, let's say an outsole, and you can start to estimate the stiffness of it in certain regions. So if you change a design element, if you change the position of a stud, you can work out where it'll flex, and therefore you can optimize that before you even start prototyping.
I think one of the biggest new aspects — and I say new loosely — is 3D printing. The materials you can use for 3D printing have drastically improved. You can start to get almost performance level plates out of a 3D printer to begin that test phase. So you don't need to start opening molds for injection.
In terms of the future, there's so much work in terms of wearable tech. Not just from a watch or fitness sense, but also from an integrated sense in textiles. And as soon as you get into that space it's really understanding the in-shoe holistic interaction between the foot and the boot and the ball. You can really start to learn not just what's happening with the pressure on the foot or the stretch on top of the foot, but what's the pressure all the way around as you plant your left foot and kick a ball. That really opens up a realm to have that 360-degree view of data. We always look to design a boot in a 360-degree manner. You don't want to isolate areas and then try to pull them together, because you could end up with a Frankenstein shoe.
Photos by Khris Garay for Urban Pitch.
The New Balance Tekela v3+ is available now online and at global retail partners. Follow New Balance Football on Instagram and Twitter to stay up to date with new and upcoming releases.