With slick merchandise, a kit deal with Umbro, and a cult following on the web, Asbury Park FC has all the makings of a pro club — except for an actual team.  
"There's nothing legitimate about this," Shawn Francis says with a laugh. "It's a very illegitimate endeavor. No one's getting rich off of this by any stretch."
While it may not be a cash cow, Francis has something special in Asbury Park FC. When he created it alongside his friend and musician Ian Perkins in 2014, they had no idea where their faux club would take them — that their humorous press releases would dupe respected journalists into creating (albiet short-lived) blog posts about their proposed waterfront stadium, or that they'd attract hopeful footballers from around the world inquiring about potential tryouts.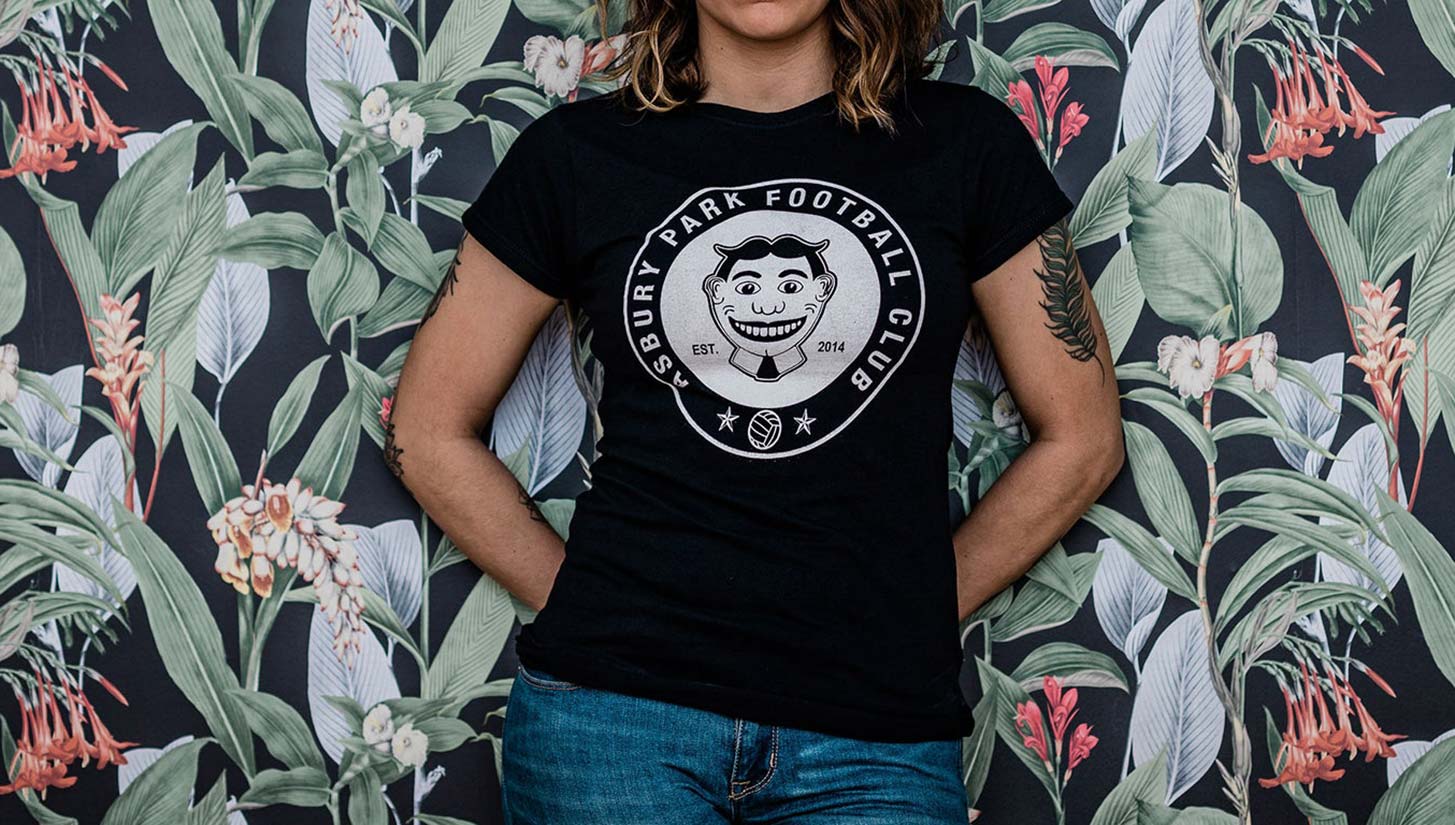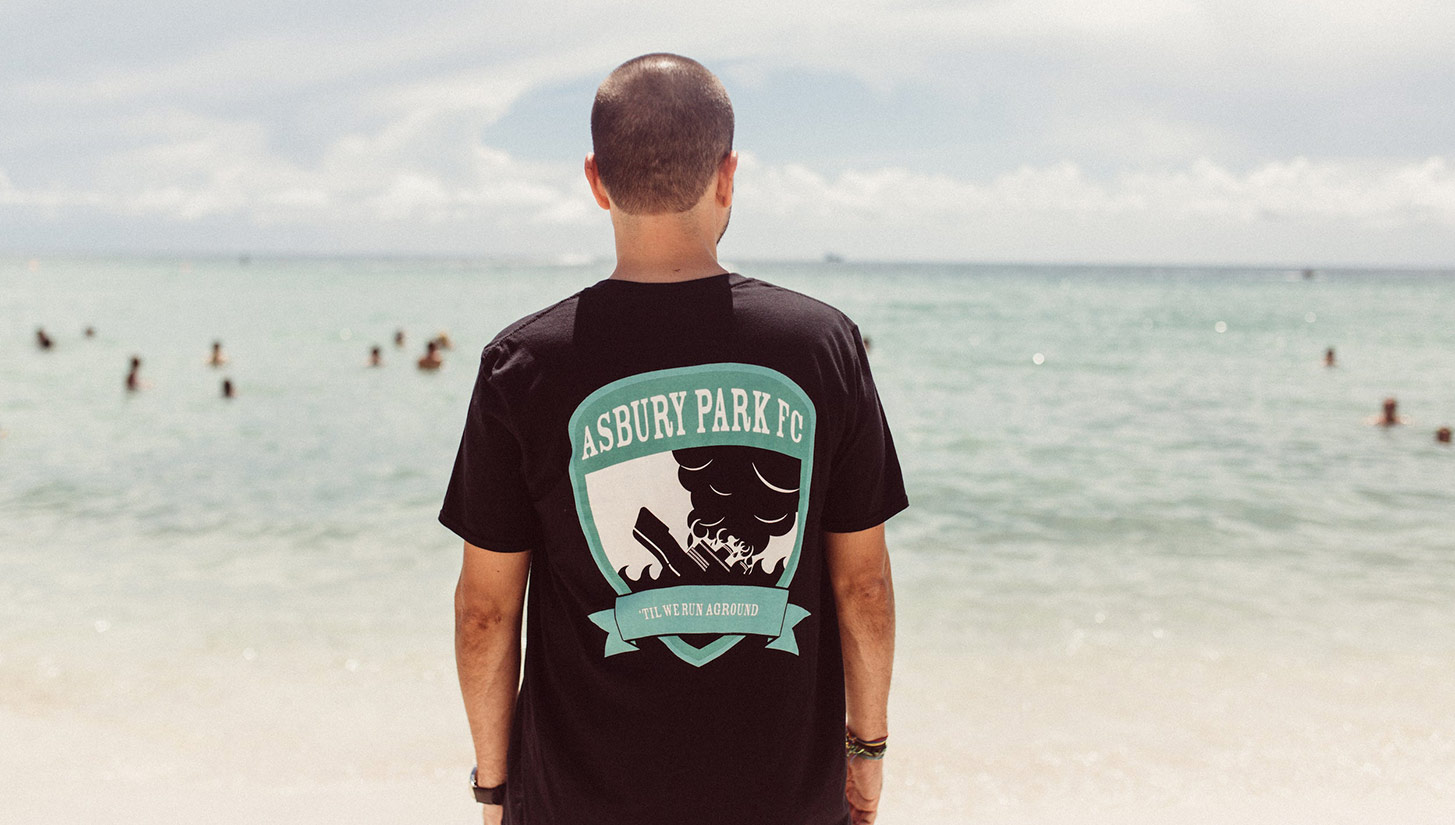 While most are in on the joke now, in its early stages a half-decade ago, it was harder to tell if APFC was an actual club or not. At first glance, the club certainly had all of the makings of a pro team — a mascot and crest, PR department, and social media presence — but the subterfuge was easily uncovered upon further inspection.
Take the club's aforementioned press releases for example. Francis, a longtime media professional in both sports and music, was well-versed in what a good release looks like. He'd kick things off with an industry-standard lede and opening paragraph before morphing into absurdity. Thanks to the age of information overload, however, many eyes didn't encroach past the first few lines, leading to news outlets picking them up and hearty laughs from the APFC staff.
Then the 2016 election happened, and "fake news" became the buzz phrase of the century. While completely harmless when compared to the gravity of a national election, Francis felt a bit guilty intentionally misleading the public, even if it was for something as silly as creating a rooftop stadium above the city's landmark Convention Hall. An iconic venue that they described as seeing the likes of "legendary performances by The Clash, Johnny Cash, Led Zeppelin, James Brown and American Idol's Ruben Studdard."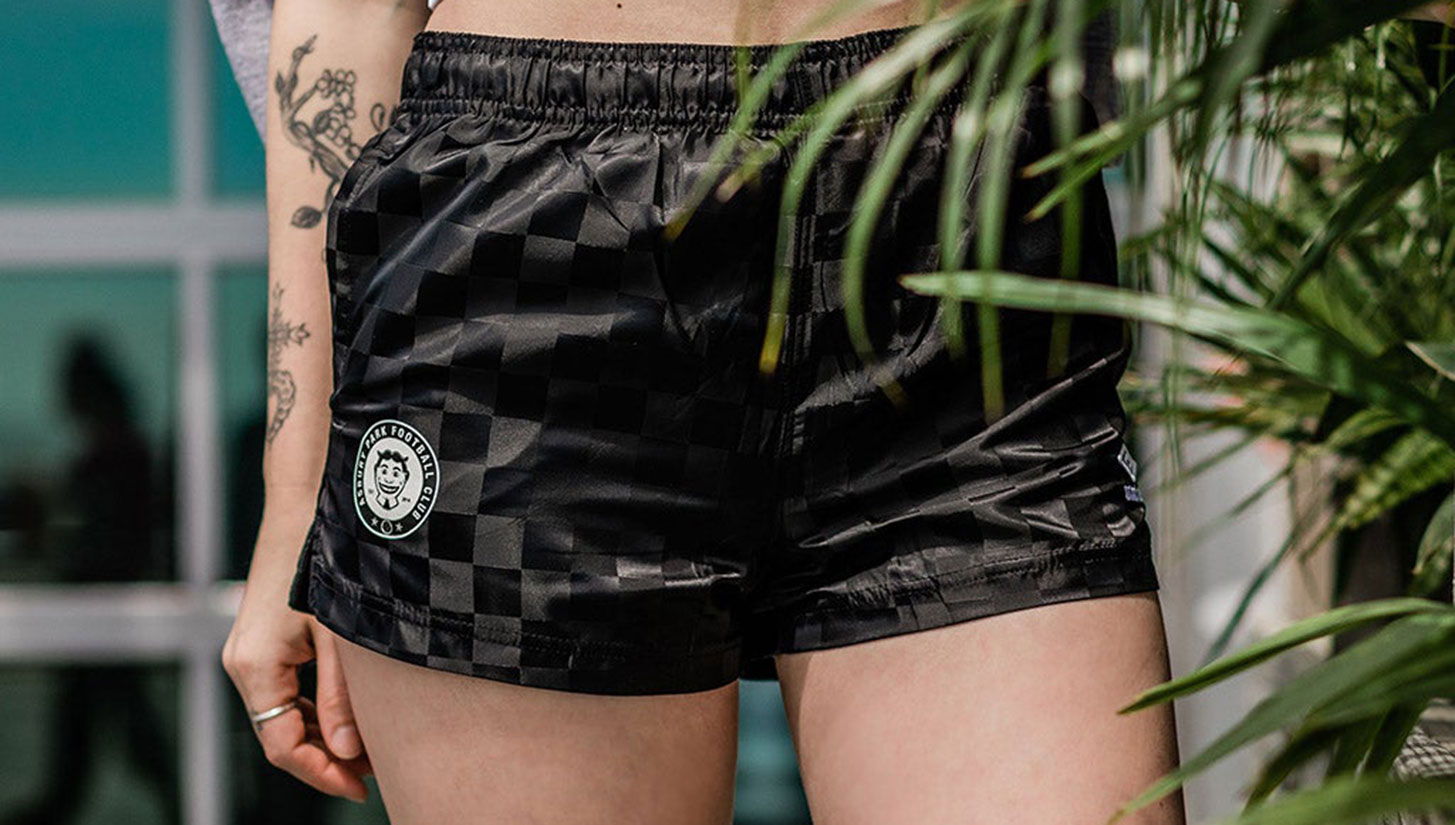 APFC has since shifted their focus more towards merchandise releases. Through a connection of Francis', the club was able to secure a deal with Umbro, a partnership that has created quality lifestyle kits and apparel similar to lines we've seen from Guerrilla FC and Bowery FC.
Umbro and APFC came together to recently drop a collection of women's clothing that included a jersey, crop track jacket, and stunning checkered shorts that take us back to Umbro's '90s heyday.
"If you're an American male interested in soccer between the ages of 35 and 45, Umbro is like the brand," Francis said. "As a teenager playing soccer in the '90s, Umbro was it."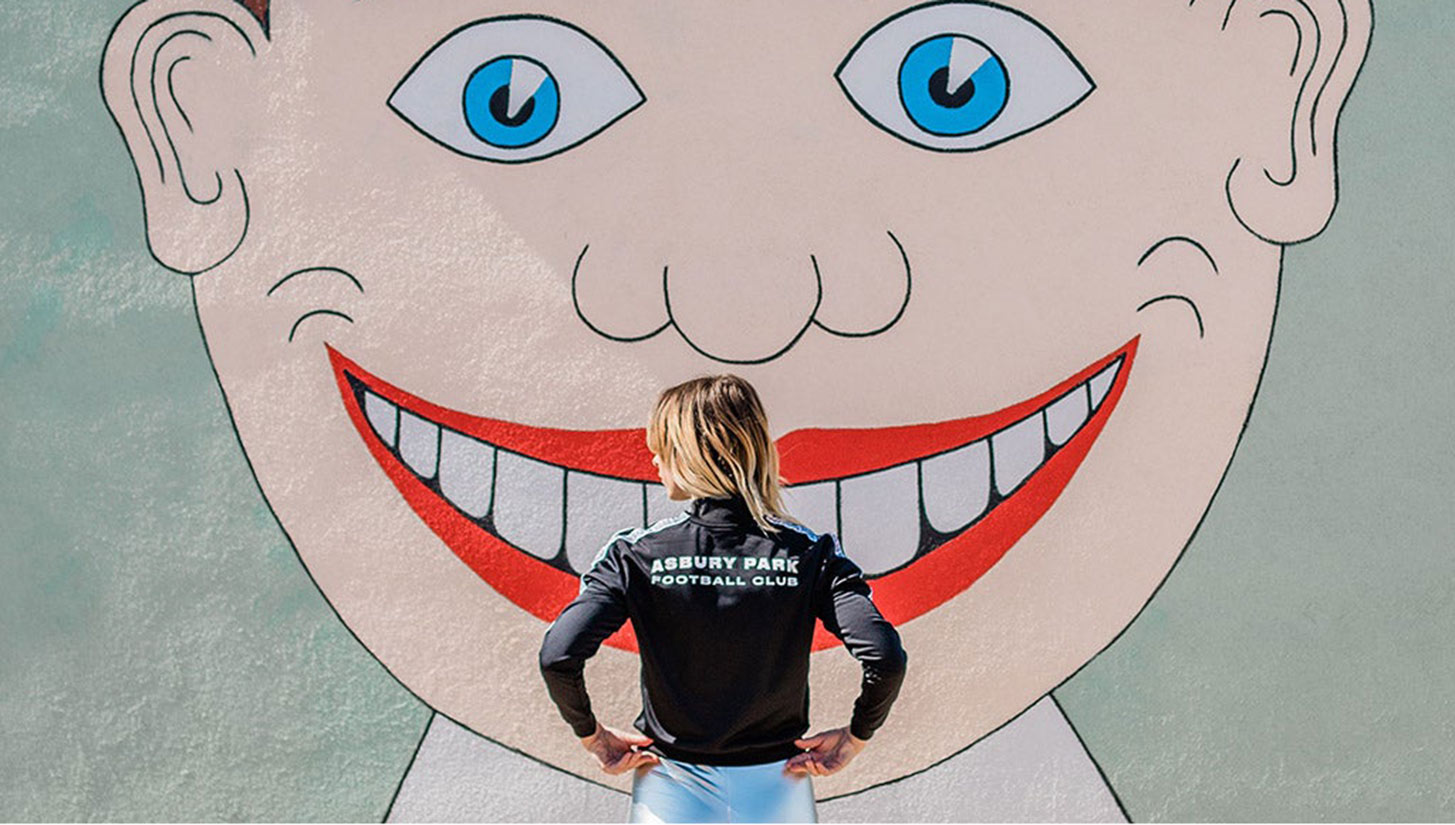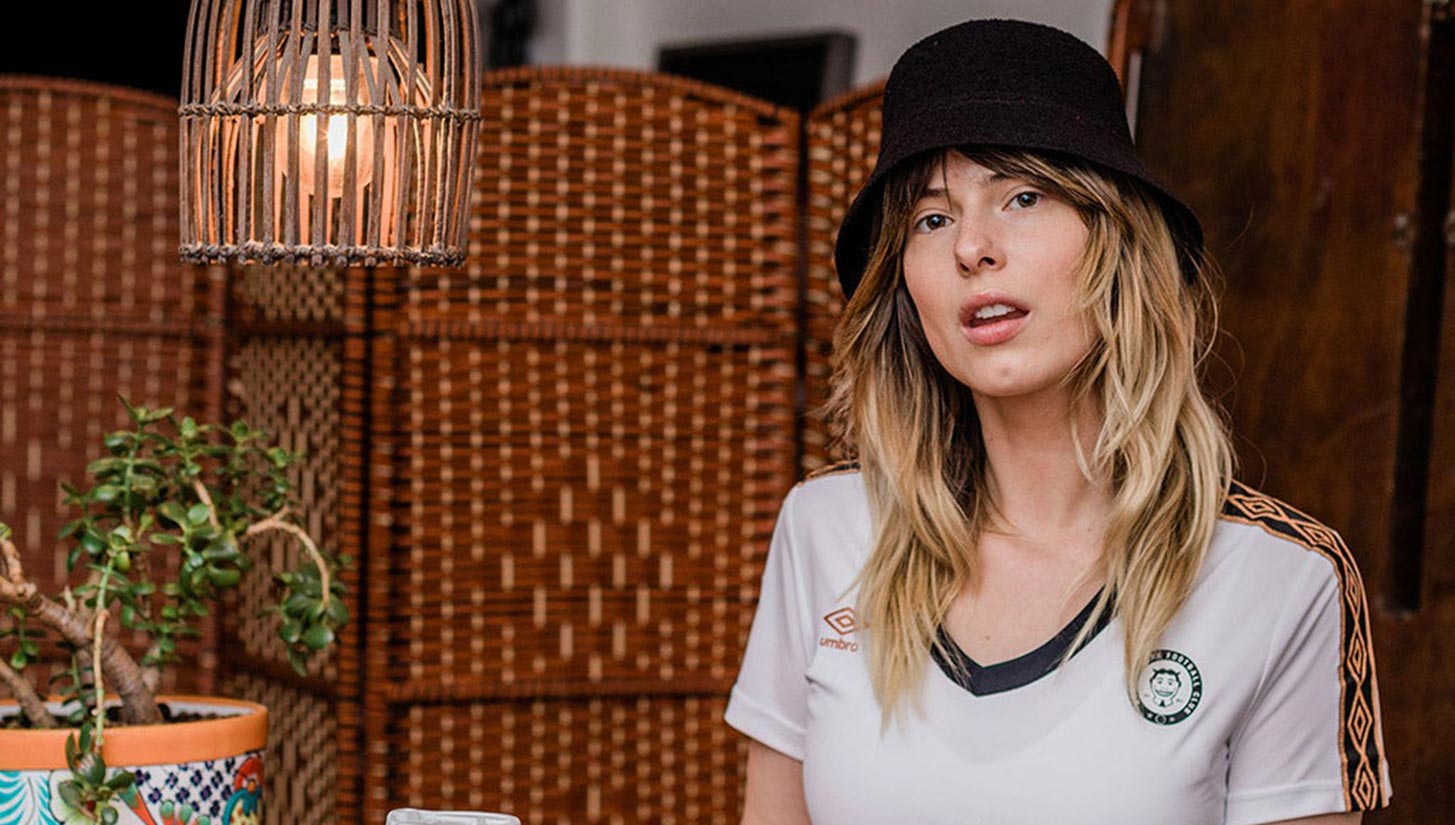 The promotional material surrounding the women's line was just as transfixing as the collection itself. Francis said he hired an entirely female team to handle the photoshoots, giving them full creative reign. The results are evident that he chose wisely.
In addition to Umbro, Asbury Park FC has also collaborated with custom kit designer Icarus FC, headwear brand '47, Topps, Glenfiddich Whiskey, Heineken, and the New York Red Bulls, while also creating custom merch for bands such as The Bouncing Souls, connecting to their roots in music.
While their satire has dialed down a bit, the club still finds ways to be tongue-in-cheek, especially when it comes to football-related issues. The club's slogan is "For Modern Football," which is even more ironic when you consider they don't field an actual team and only operate from the business side of things.
"If you look at any other football team that exists in the world, their original way to communicate with people is actually having them come down to watch a game," Francis said. "We've skipped all of that, straight to the modern era of where you don't even need to watch a game to be into a team. I have a 12-year-old son who's into Chelsea. He has Chelsea jerseys, pillowcases, hats, stickers, and all of this stuff. He has the Chelsea app on his phone that tells him every time they score a goal, but the kid only watches maybe three full Chelsea games a season, and he's not alone."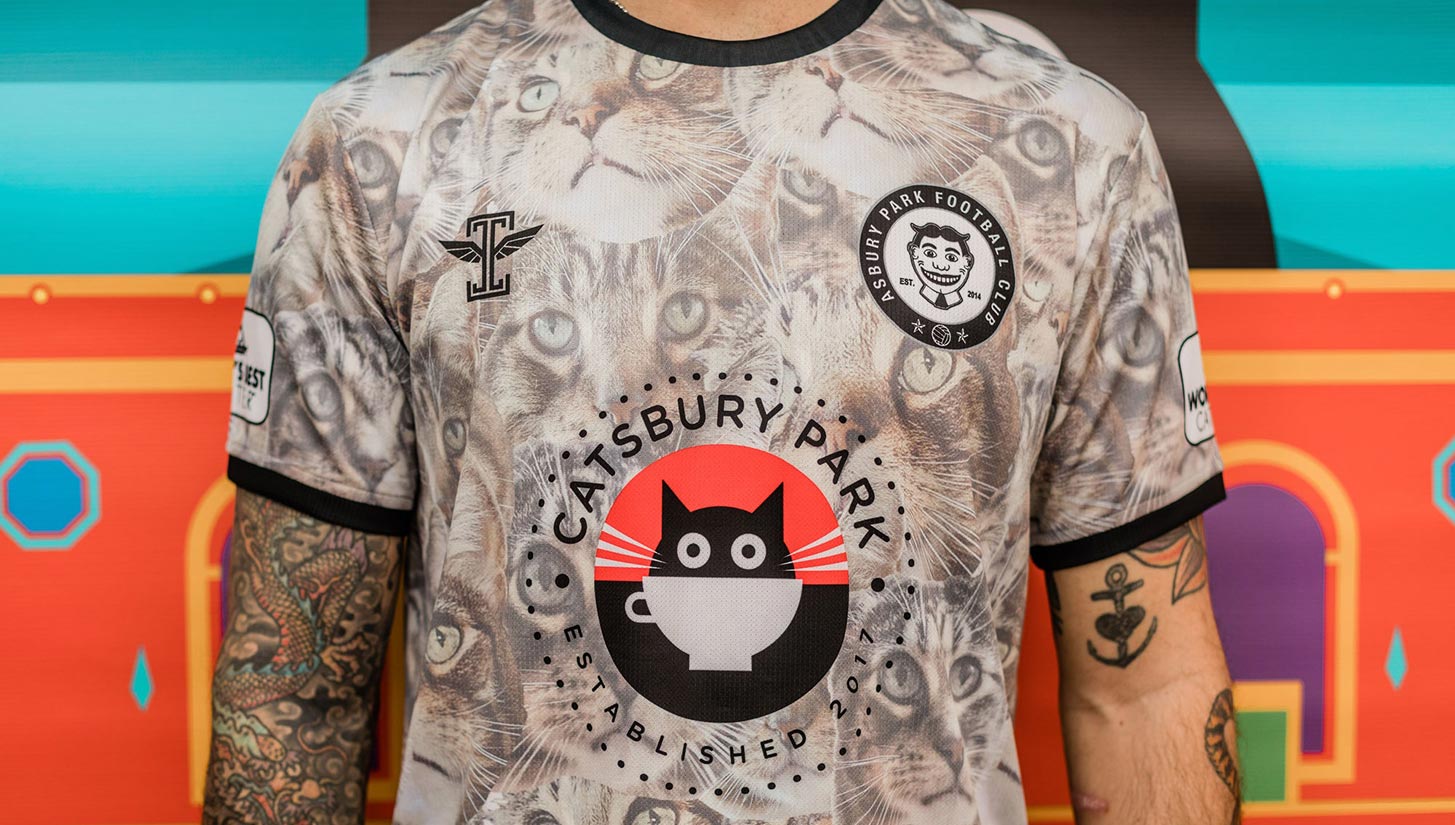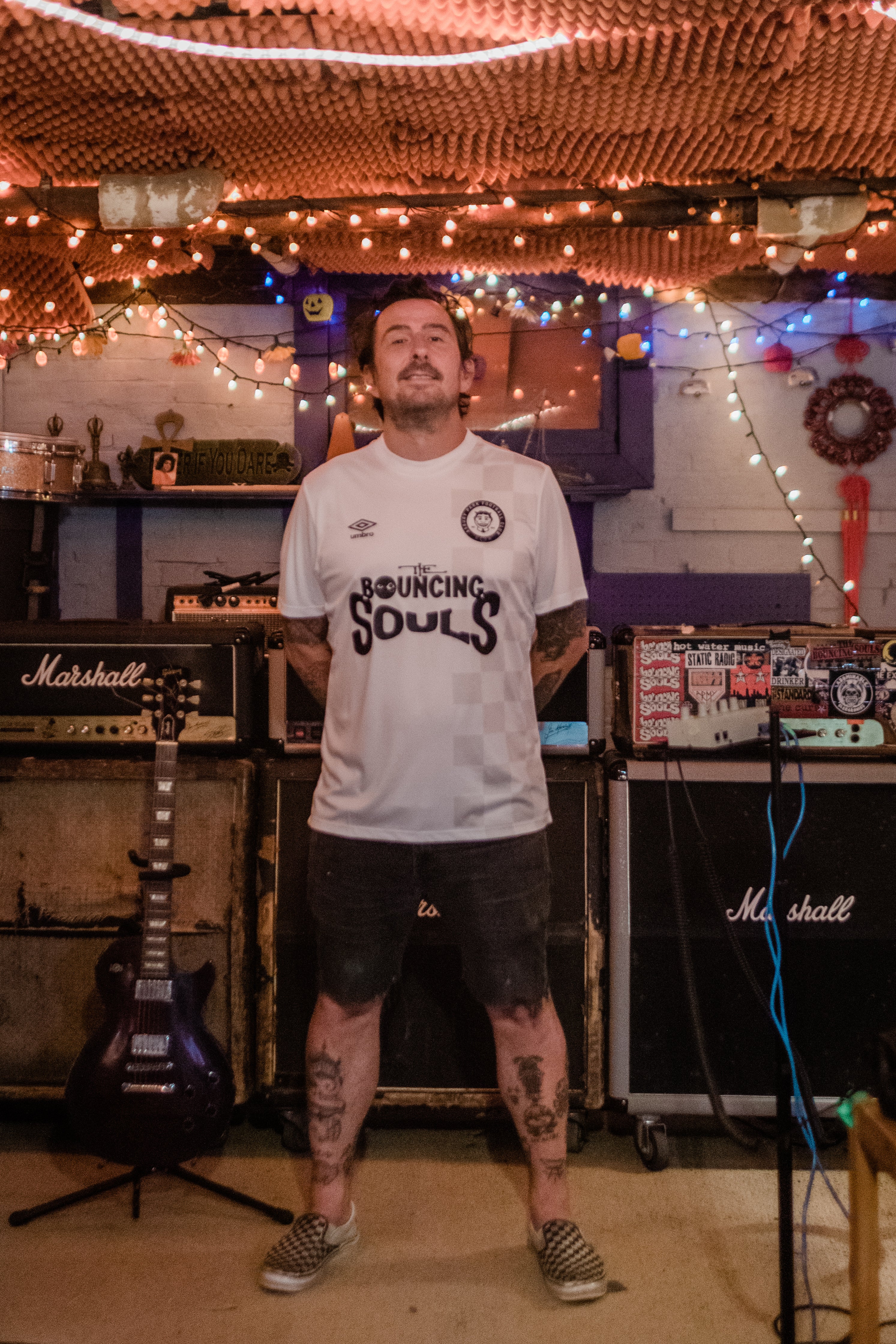 Instead of an on-field product, APFC keeps their fans engaged through their excellent social media feeds, particularly on Twitter and Instagram. Whether it's banter toward their "rivals" Neptune Beach FC or boasting about their perpetual undefeated status, Asbury Park is a rare bright spot in the toxic waste dumpsite that social media can be at times.
"Social media has been the heart of the club," Francis said. "It's really the only tool we have to tell the story and tell the joke to people. We're not a brick and mortar, on-the-field team. There's no one coming to watch us anywhere. We're not doing anything else than, quite frankly, telling jokes on the Internet. We don't need to put a team on the field to have people interested in what we're doing."
Now with enough consciousness around the club and its brand, most people are actively aware of their ridiculous existence, something Francis is more comfortable with. He'd rather have people understanding the humor behind everything than having them ask if they have any open spots for the upcoming season.
But make no mistake, they're still having fun with it, and they'll still never publicly admit that the team is not real.
"For me, it's a fun way to let off steam, because I'm part of the machine I'm making fun of," Francis said. "It can be a little bit soul destroying at times. It doesn't matter if you love what you do, the second you get a check for it becomes a job. This helps me stay in love with it."
All photos unless otherwise noted by Megan Khichi for Asbury Park FC.
You can shop the entire APFC line through their online shop, and be sure to follow them on Instagram and Twitter.