The announcement from the best soccer player of all time that he would be continuing his career in Major League Soccer has sent shockwaves across the world. At the same time, it has put the spotlight on Inter Miami, a team in complete shambles. 
"I am going to Miami."
When Lionel Messi said those words in an interview to Mundo Deportivo, Major League Soccer and Inter Miami became a household name overnight. For Messi, who has not put pen to paper as of yet, he couldn't have asked for a better scenario. Not only was his announcement met with overall positivity, it gave a team looking to get out of the basement a much needed shot in the arm.
While still not official, given the enormous response from fans across the globe, mainstream media in the United States, and greetings from some of the best players in the NFL, MLB, and NBA, Messi would have to be a fool to do an about face when he is about to sign the holy grail of contracts when it comes to a superstar athlete.
Again, while still not officially yet, Messi is going to become the highest paid player in the history of Major League Soccer. In addition to his playing contract, it is reported that the Argentine World Cup winner will get a percentage of new subscriptions from MLS' Apple TV deal, as well as jersey sale percentages from adidas.
To add to that massive ROI for Messi, there is also the bonus that he could activate a buy clause of Inter Miami where he would become a minority owner. Messi cannot lose on the business side of his new MLS deal.
What Does Messi's Arrival Mean to MLS?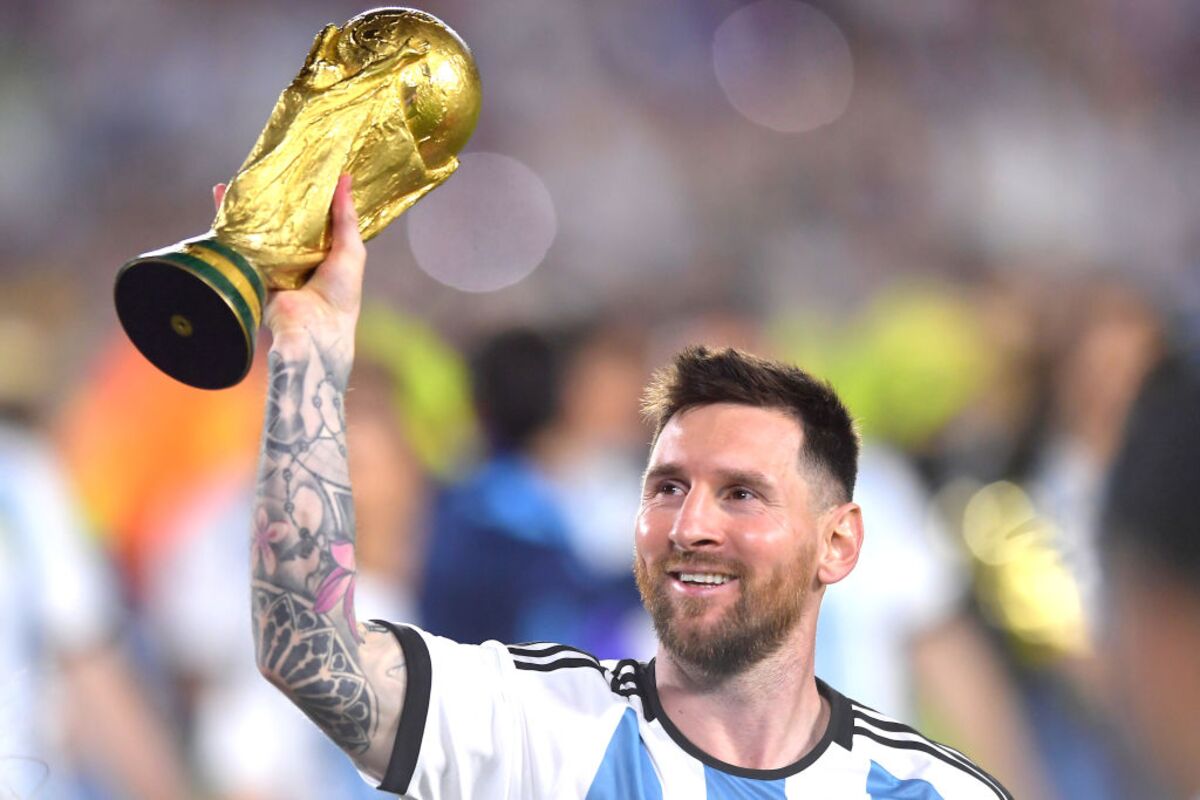 Although it has garnered plenty of comparisons, the reality is that the situation surrounding MLS once Messi arrives will not be the same as when David Beckham came to the league in 2007. For all intents and purposes, the signing of Beckham may have saved the league from folding. MLS was stagnant with little to no exposure on national television and in the world market. From the time Beckham signed his contract to today, the league went from 14 teams to 29 and will be 30 teams once San Diego begins play.
Every team except for seven plays in a soccer specific stadium, the average salary of today's MLS player is up, and MLS has not only become an importing league of young talented players but an exporting league as well, selling many budding stars to Europe.
MLS is home to hundreds of national team players who play for nations all across the world, including top-30 countries like Argentina, Uruguay, Serbia, and Colombia.
MLS is in a much better position than it was when Beckham came. Still, Messi gives MLS a much needed jolt in global and mainstream appeal. Already, games in which the Argentine is slated to play have been sold out, and record crowds are expected at Charlotte's Bank of America Stadium and Atlanta's Mercedes-Benz Stadium.
There will be Messi Mania as the 36-year-old will be sought after for ads, late night TV appearances, and interviews. Unlike Beckham or Zlatan Ibrahimović, don't expect Messi to talk about the ills of U.S. Soccer or long answers of how MLS can continue to grow. Messi gives straight and to-the-point responses (mostly), and lets his play on the field do his talking for him.
View this post on Instagram
Messi is a human highlight reel, and in the age of Tik Tok and the quick video post, he is gold for MLS. The proof is in the pudding — Inter Miami had 1 million Instagram followers before Messi signed and as of this writing is one of the most followed pro sports teams in the United States with 7.8 million followers on Instagram.
The long-term effects of having Messi play in MLS will be a discussion of loosening the grips on MLS' salary cap, in a way having MLS teams spend more on the roster rather than allocating all that spend on three designated players. Today MLS' salary budget is at $5,210,000 per team, not counting DP salaries, with many newer owners wanting to cut the training wheels and have teams be able to spend much more on rosters.
However, you want to look at it, MLS is in a much better place to welcome Messi than they were when they welcomed Beckham.
An Uphill Battle for Inter Miami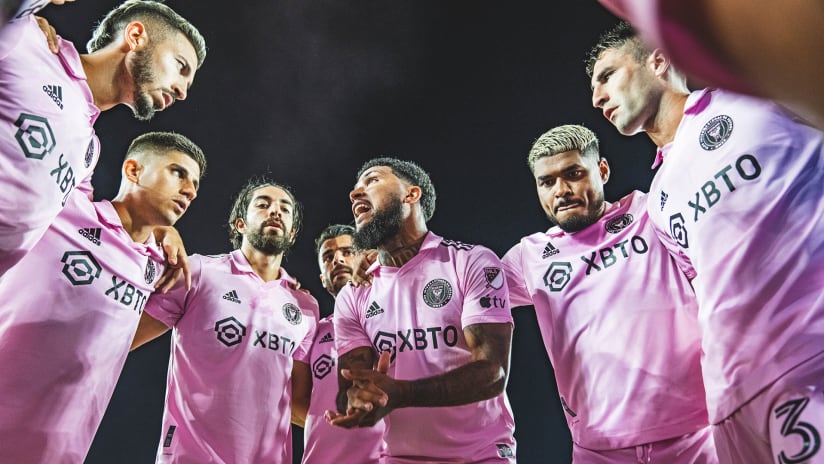 Inter Miami on the other hand, are not ready at all to welcome their new star. The club sits last in the MLS Eastern Conference with a disastrous record of 5-12-0 and is seven points back from a playoff spot. While Tata Martino has been floated as a potential manager, Inter Miami are currently without head coach, and nothing official seems on the horizon.
The team was steamrolled in their latest loss, a 3-1 defeat to the New England Revolution. The team looks very weak in defense and is the worst attacking team in MLS. Chief soccer officer and sporting director Chris Henderson has a lot of work ahead of him to give Messi the proper supporting cast.
Reports have stated the team will try to trade or sell Ecuadorian DP Leonardo Campana, as well as buy out and mercifully put an end to the working relationship of flop DP Rodolfo Pizarro. Having two DP spots will help Messi if they use them correctly and bring in impact players.
Two new DPs and the possibility of having Martino as coach could be enough for a playoff appearance and "stealing" the U.S. Open Cup, for which Inter Miami are in the semifinals. It would also be Messi's first chance of silverware on American soil. An irony of sorts given Don Garber's comments about the U.S. Open Cup's presentation, how that would change if Messi were lifting the cup by September.
While what remains of 2023 will be a more of an adaptation period, all signs point to 2024 being the breakout year for the club. With Messi, the new coach, and hopefully two new DPs all in place, Henderson can continue to build the remainder of the roster.
Drake Callender, DeAndre Yedlin, Dixon Arroyo, Josef Martínez, Nicolás Stefanelli, Benjamin Cremaschi, and Franco Negri are all proper supporting cast members, and the rest of the squad can be improved upon. That is where Henderson, who has been trying for the last two years to rebuild one of the worst put together squads of any MLS expansion team, makes his bones.
Off the field the club is expected to move to Hard Rock Stadium to give Messi a bigger showcase than the 18,000-capacity arena the club plays in now. While not all of the games will be played at Hard Rock, the vast majority of the early games of Messi's MLS career will be there.
Lionel Messi is coming to MLS. Let that sink in. With his arrival, he will give the league and Inter Miami instant notoriety, and now it's finally up to Inter Miami to keep their end of the bargain and finally become a winning team.