We revisit last weekend's saga surrounding Gary Lineker and the BBC, while also exploring how influential figures in sports have increasingly used their voices and platforms to speak on important topics that transcend the sporting world. 
In the midst of the early stages of the pandemic in 2020, a footballer did a truly momentous thing. Marcus Rashford forced a government climbdown over a policy that would've ended free school meals for vulnerable children. A footballer did that.
But it also ignited something that has since become one of the most radical changes in the game in recent times. Footballers are now recognized for having a voice beyond the game. And powerful people don't like it.
This past weekend, Gary Lineker, ex-England international and legendary BBC presenter, was embroiled in a saga centered around his criticism of the United Kingdom government's new Illegal Migration Bill, a policy which the United Nations refugee agency described as essentially amounting to an "asylum ban."
There is no huge influx. We take far fewer refugees than other major European countries. This is just an immeasurably cruel policy directed at the most vulnerable people in language that is not dissimilar to that used by Germany in the 30s, and I'm out of order?

— Gary Lineker (@GaryLineker) March 7, 2023
Taking to Twitter, Lineker called the bill an "immeasurably cruel policy." He went on to describe the language used by key proponents of the bill as "not dissimilar to that used by Germany in the '30s." Unsurprisingly, senior Conservative Party officials, including Home Secretary Suella Braverman, the central figure in the introduction of the policy, hit back at Lineker's critique.
The ensuing row led to the BBC asking Lineker to step back from his presenting duties on Match of the Day, an institutional behemoth of the English football broadcasting landscape for over 50 years, calling his recent use of social media to be a "breach of [our] guidelines."
What followed, though, was extraordinary. Popular pundit and ex-Arsenal legend Ian Wright, also a regular feature of the Match of the Day panel, announced he would not be appearing on the program as planned. Alan Shearer, another stalwart of the show, pulled out of Saturday's production as well. Even Piers Morgan tweeted his support of Lineker, saying, "The moment Britons agree to be told what we're allowed to say or think, democracy dies."
Everybody knows what Match of the Day means to me, but I've told the BBC I won't be doing it tomorrow. Solidarity.

— Ian Wright (@IanWright0) March 10, 2023
Their display of solidarity was replicated by countless other BBC Sport pundits, presenters, radio hosts, and match commentators — many of whom work on a freelance, week-to-week basis. A full exodus had ensued, to the embarrassment of the BBC hierarchy.
More BBC blushes followed. In the absence of more or less everyone involved in the production of the show, Match of the Day ran for a 20-minute period of monotonous, consecutive highlights, absent of commentary, analysis, or any semblance of joy.
A number of conservative commentators and politicians — so often the celebrators of doom — attempted to triumph the showing as a roaring success, revealing themselves to be devoid of absolutely any critical faculties or footballing curiosity whatsoever.
On Monday, the BBC announced they were reinstating Lineker, promising an independent review of its guidelines. Lineker again took to Twitter to thank the "incredible support" he had received, and rather poignantly pointed out that his "surreal" few days could not compare to "having to flee your home from persecution or war to seek refuge in a land far away."
BBC director general Tim Davie came out in defense of his actions in suspending Lineker, drawing on vague statements about impartiality and integrity. And while the pair seemingly have calmed things over with one another, the entire fiasco has shone a light on the very absence of those values at the core of the BBC.
Aside from the very relevant freedom of speech implications associated in attempting to censor Lineker, another, more elusive issue revealed itself at the center of the debate: cronyism.
BBC chairman Robert Sharp is a major Conservative Party donor. He was recently under investigation for facilitating a £800,000 loan to then-Prime Minister Boris Johnson, actions which a cross-party committee of MPs described as a "significant error of judgement." The loan was arranged shortly before Sharp became chairman, a position which is appointed on the recommendation of the government.
In addition, Davie is a former Deputy Chairman of the Conservative Party in Hammersmith and Fulham, a wealthy area of West London. In 1994, he unsuccessfully stood for election as a Conservative councillor.
That a football presenter could be removed for expressing a view on an extremely controversial flagship government policy is a serious indictment of the revolving door that exists between ex-government officials and senior positions at the core of the nation's public broadcaster.
In the middle of the chaos at the end of last week, it was even reported that an episode of David Attenborough's upcoming series on British wildlife was not to be broadcast on television for fear of "rightwing backlash." Which adds to the overarching question at the heart of all this: what are we doing here?
The BBC is a sacred entity at the heart of British life. If there is such a thing as British values, then at its best, the BBC is the embodiment of them. A public broadcaster, the envy of the world-over, funded by public license fees. And while it may be tempting to fall into the trap of questioning its very existence, its purpose, its function, it should be noted that the very same people who praised the BBC's move to remove Lineker, presumably in favor of punishing those with a "woke" agenda, are the same people that would do away with it altogether, given the chance.
This is not the time to turn to those charlatans. Reform is needed, but it's needed in removing the cronyism, lobbying interests, and government overreach.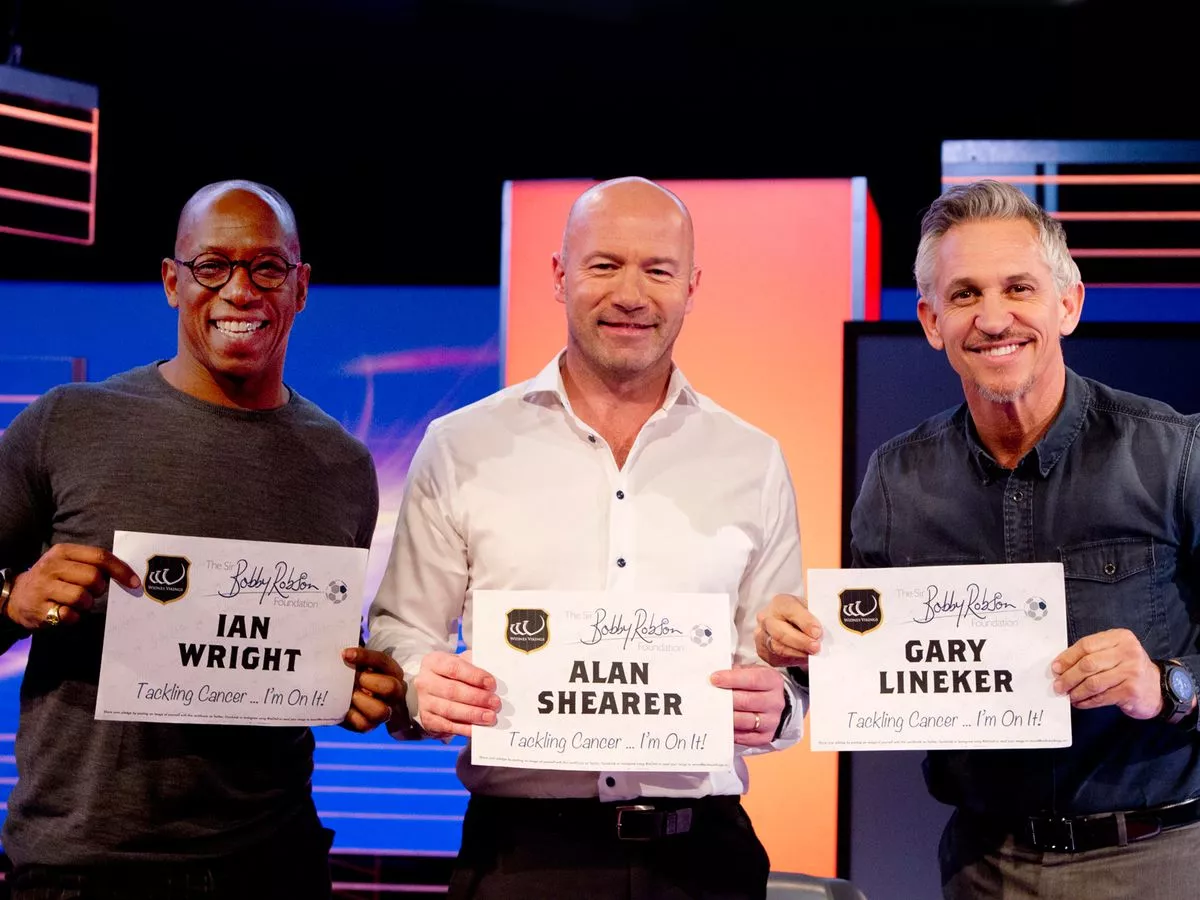 These are fundamentally political issues. But this weekend, the football community came together to raise a collective middle-finger to them. Wright and Shearer set off a chain reaction that not only stood up to the BBC's decision but also defended Lineker's right to freedom of speech.
Importantly, the football community rose to a new challenge. You can draw a line from Rashford's campaigning in 2020, to raising awareness around sportswashing, to the Qatar World Cup, to this latest saga. Football's prominent voices have, as of this week, elevated their prominence to a level where the notion that "sports and politics don't mix" is becoming harder, if not impossible, to justify. And that's a good thing. Football did that.